GENEVA-ON-THE-LAKE, Ohio. – In the collector car hobby, the mega shows that draw hundreds of cars and thousands of spectators are the ones that seem to grab all the headlines and wind up on the top of everybody's bucket lists. At those massive, weekend-long events, it's easy to get lost in a sea of show cars, and unless it's a single-marque, club-friendly show, parking together with friends who like the same kind of car as you can be a real challenge – if not impossible. You could walk for a mile and not see anyone you know.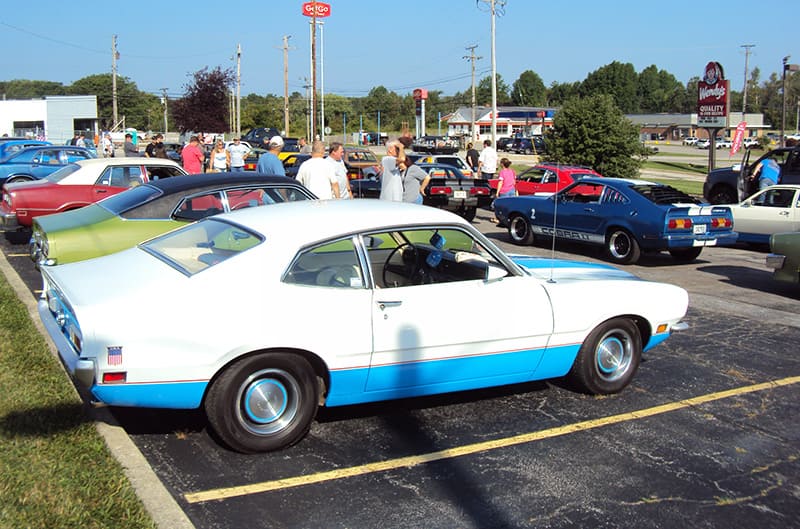 That's why we often look for smaller, family friendly shows to experience -- events that are more intimate than they are intimidating. And if they happen to feature niche vehicles or orphaned nameplates that we still recall fondly, there's a good chance you'll find small groups of friends who have similar vehicles in common and who like to attend together, if only to catch up after another year of ownership. Better still, if they find a special venue that makes them all feel right at home, it's gonna be like a walk in the park.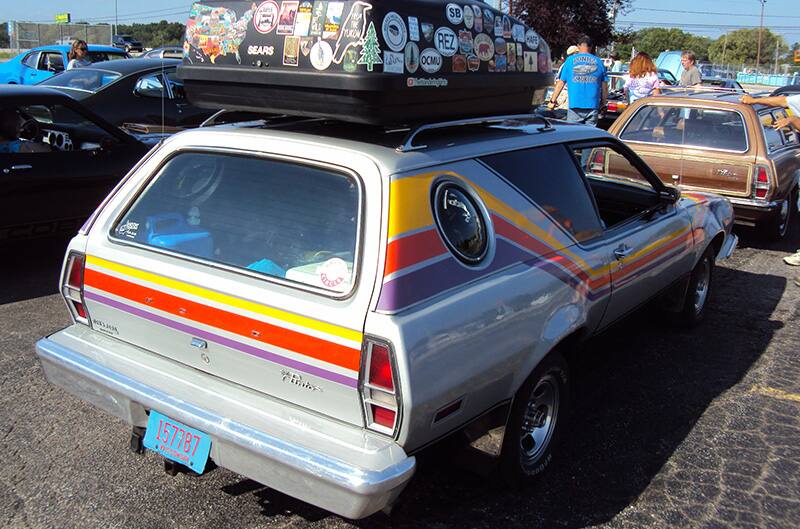 Well, that almost exactly describes the "Pinto vs. Maverick Car Show Challenge" which for the last two years have also included Mustang II's (and who will likely officially change the name thusly next year). Except this picnic-themed show held in picturesque Geneva-on-the-Lake, Ohio, is a "rivalry" in name only. With a total of 37 cars in attendance this year – the Mavericks were the "winner" with some 17 in attendance, with Pintos and Mustang II's coming in second at 10 cars each – this was indeed a very small gathering. Yet a serious sense of camaraderie, or "family" if you will, was evident at this show where by the end, everyone knew each other, or at least talked to each other and shook hands.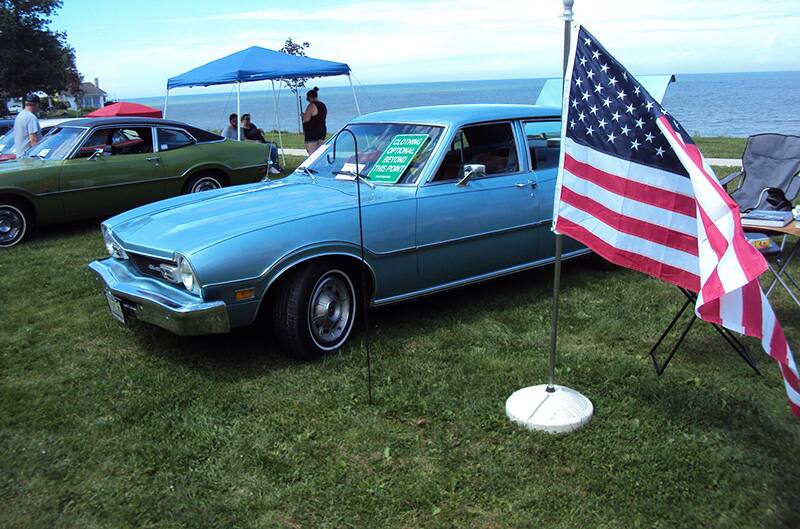 The annual Challenge is a joint venture between the Pinto Car Club of America (PCCA) and the Maverick Comet Club International (MCCI) to benefit the Wounded Warriors Project. The club with the most cars in attendance (Maverick) gets get to lead the caravan of attendees through "The Strip" of Geneva-On-The-Lake to Geneva Township Park located right on the shore of Lake Erie. Geneva-on-the-Lake is like driving thru a strip of restaurants, bars, shops, amusement rides and gaming storefronts from the 1950′s and 1960′s – all with the beautiful backdrop setting of Lake Erie. Each summer, "The Strip" is packed with visitors and the 5-6 mile Challenge caravan from Geneva into town and past "The Strip" is usually led by a local police escort. But this year the police were on a run, so as not to delay the start of the show, the Ford Performance Club Connect Transit Van was chosen to crawl through the myriad of tourist shops along "The Strip." We did our best with our 4-way flashers ablaze and beeping our horn, though admittedly not quite the same as a police car's lights and siren. (We were proud to serve in its place anyway).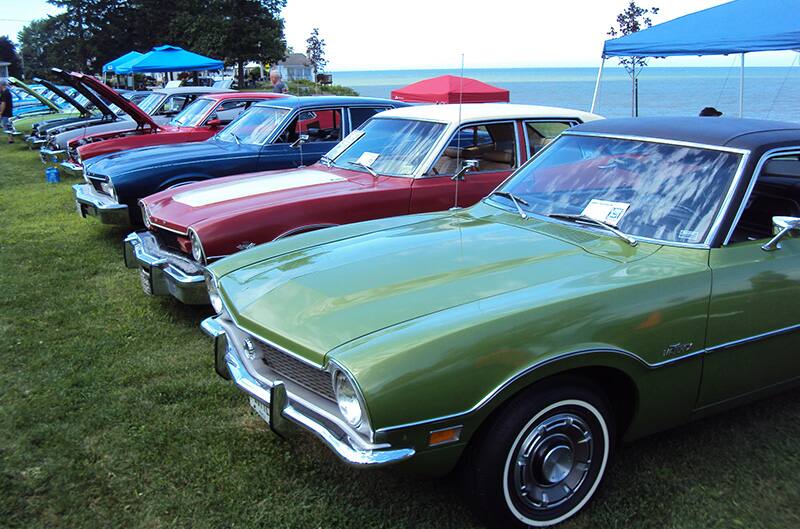 Once at the park (just a 2-3 minute walk from the strip, and fun for the whole family), the group reserved the large pavilion with grills for a big picnic lunch served at noon just behind all the cars on display in the park. Hamburgers, hot dogs and all the fixin's were provided. Attendees were asked that if the year of their car was odd numbered, to bring a dessert to pass. If the year of their car was even, they were to bring a side dish. While everyone had to bring their own beverages, all of the other car show amenities were there – door prizes, 50-50, dash plaques, T-shirts, DJ music … and fun. After donating some door prizes and awarding the clubs with their Ford Performance Club Connect banners, we set up our famed Meet & Greet tent where we handed out swag, gave away free Mustang posters (no, we didn't have any Maverick or Pinto posters on hand) and chatted with attendees all day.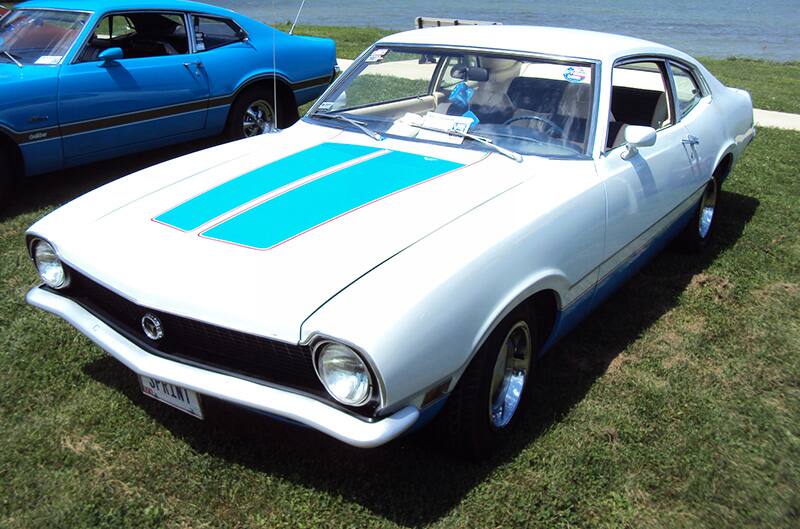 Seeing the spectrum of model lines of Pintos (trunk models, hatchbacks, wagons and panel wagons plus Mercury Bobcats), Mustang IIs (Fastbacks, Ghia's, Mach I's, Cobra II's and King Cobras), and Maverick cars (Coupes, Sedans, Sprints and Grabbers – and even a few Mercury Comets) that are still running well and looking great was amazing by itself. But to meet the enthusiastic owners sharing a community moment around an epic owner-sourced picnic buffet proved that a small, close-knit group of like-minded people can accomplish big things.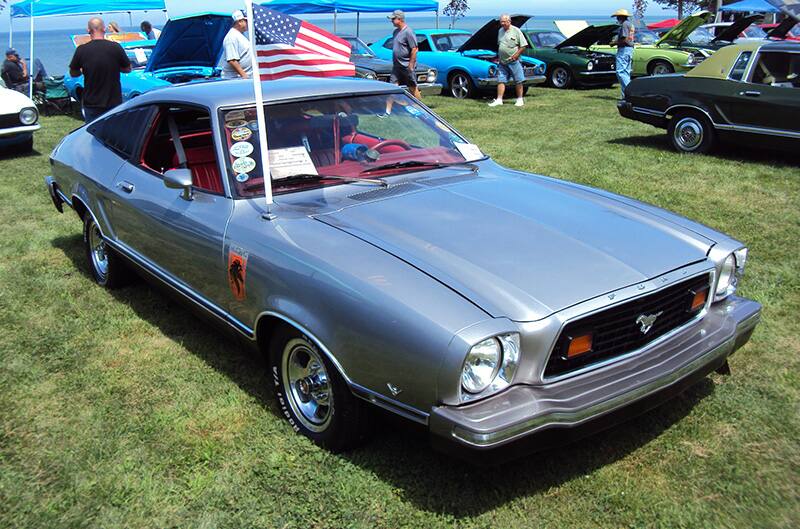 While the clubs picked their "Top 3" awards for each group, we also awarded nameplate mini-flags for our favorite car in each of the three groups, as well as several of our Ford Performance Recognition Award window clings for some notable rides we saw there. Before packing up and heading home, we took a walk in the park to shoot photos of some of our favorite Pintos, Mavericks and Mustang II's that were on display that day.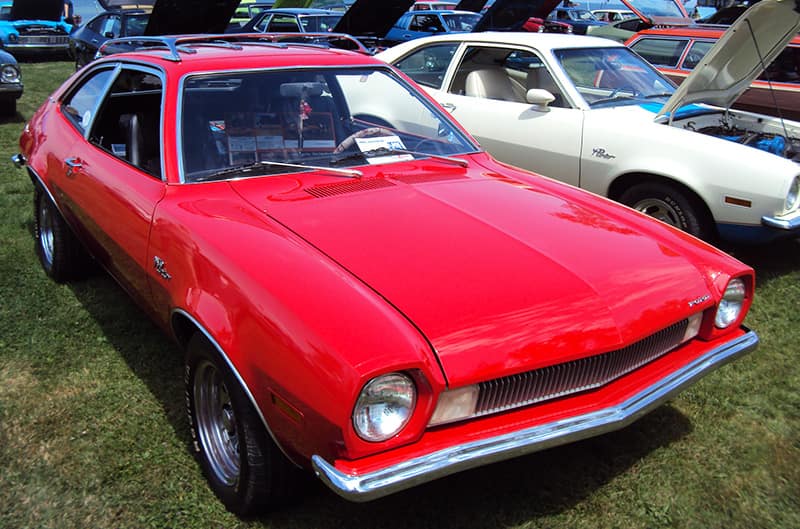 So if next summer you find family or friends wanting to take a drive to the lake or have a picnic in the park while you're wanting to go to a car show – why not do all three and check out some fine old Ford compacts at Geneva-on-the-Lake for next year's Challenge? Better still, bring a Pinto/Bobcat or Maverick/Comet or Mustang II if you'd like to have some fun with your car family as well. So go ahead and think small -- sometimes a little change of scenery can make a big difference.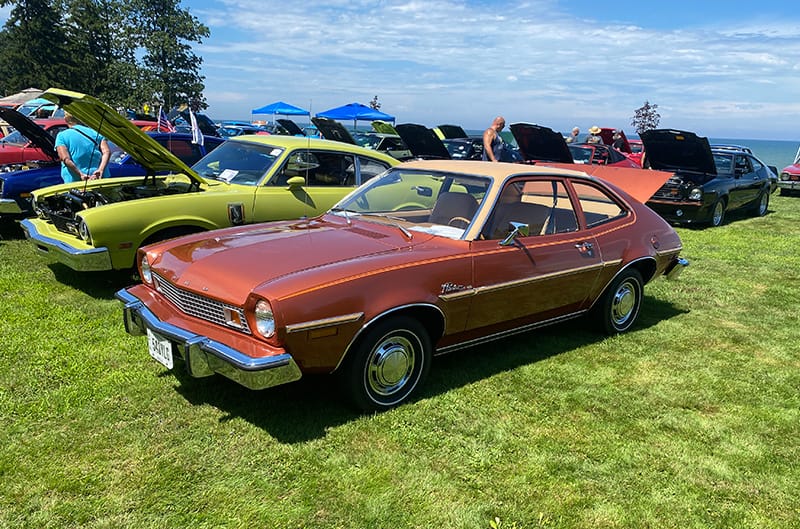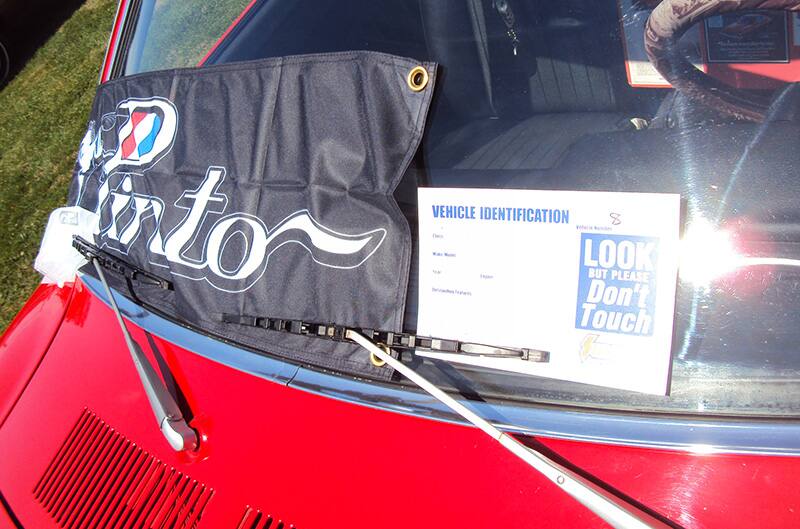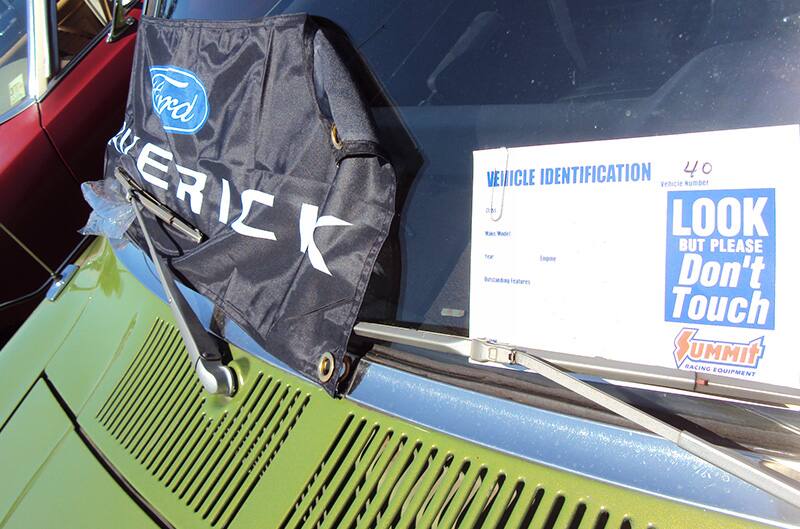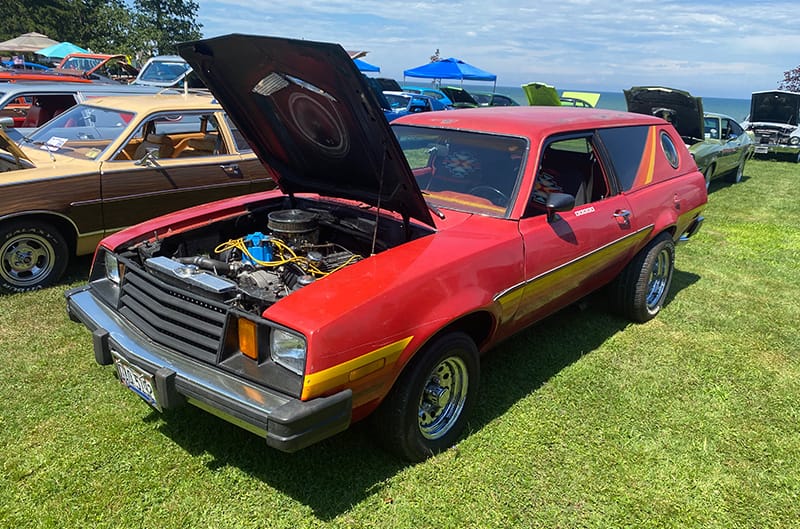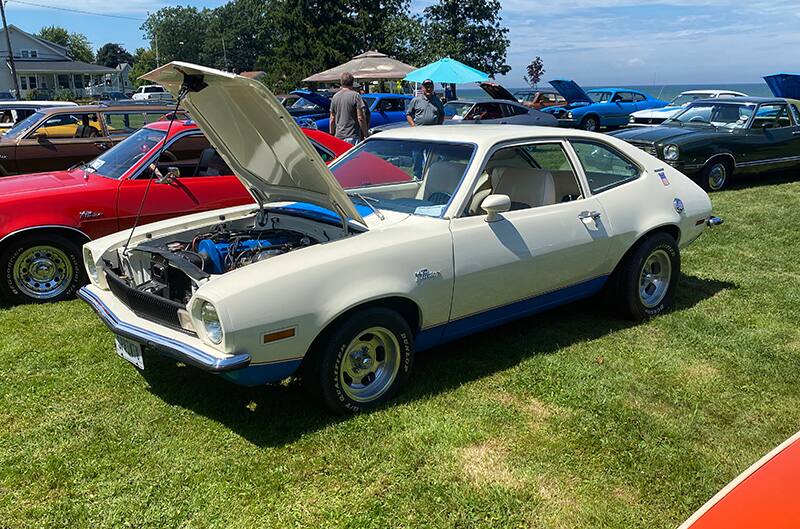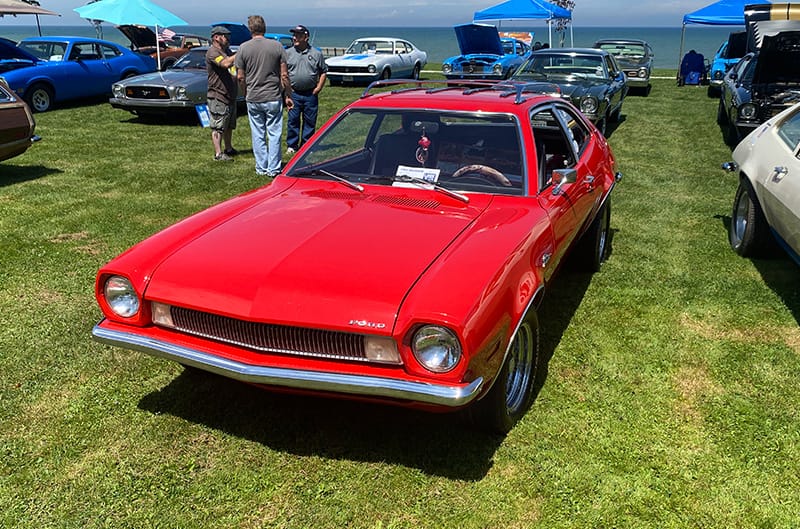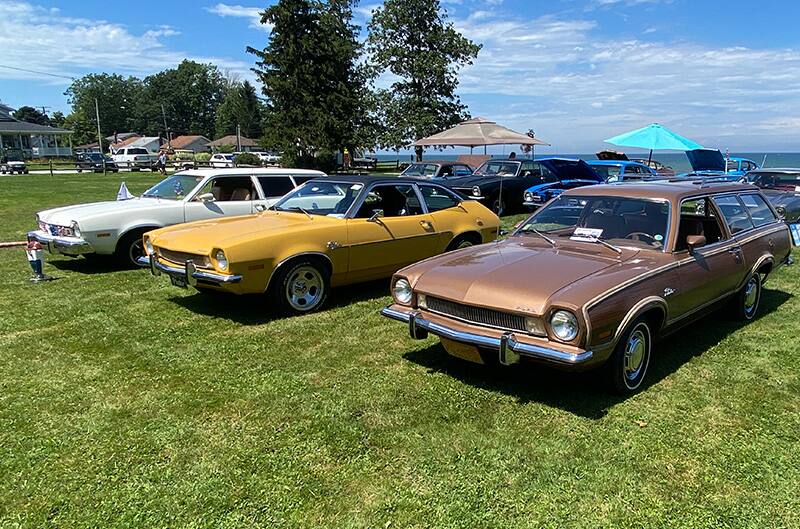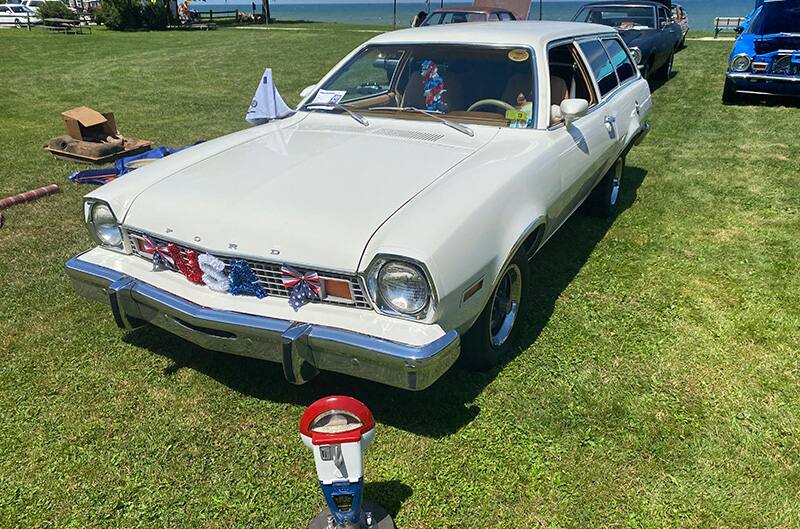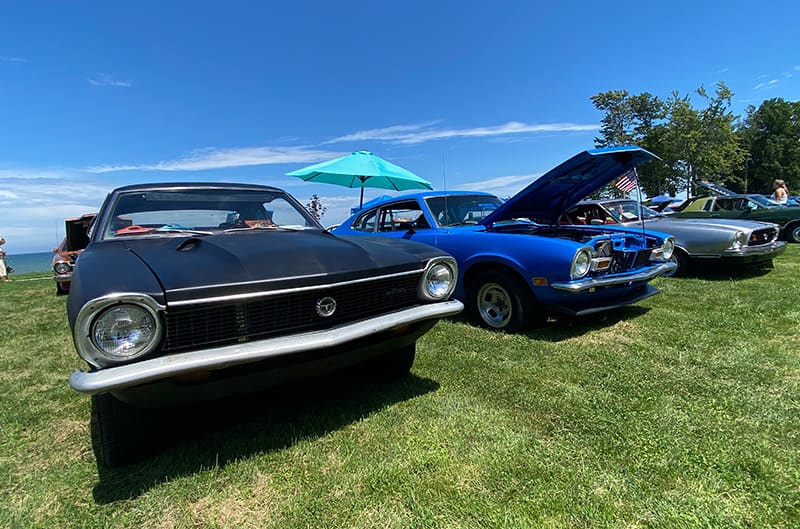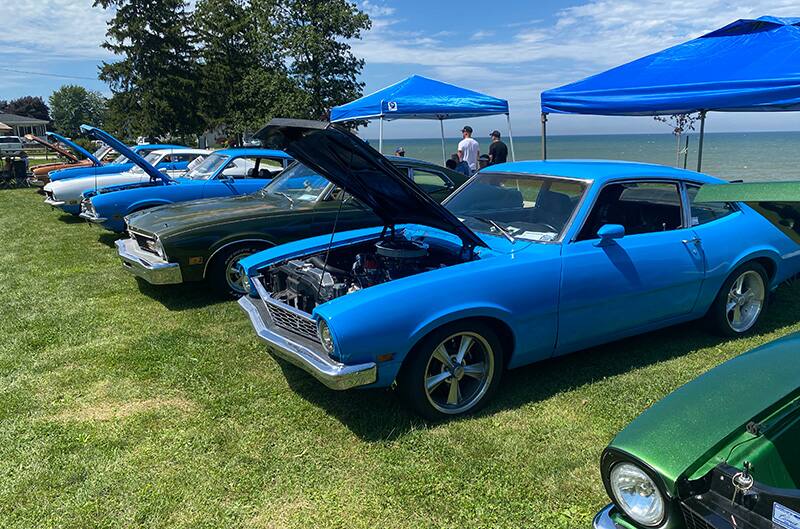 FORD PERFORMANCE PHOTOS / COURTESY DAN BROCHSTEIN & JOHN M. CLOR