IRVINE, Calif. – Has it been a year, really? We previously introduced you to the seriously magical Segerstrom Shelby Event Center (SSEC) in Irvine, California, which was some years in the dreaming-and-planning stage, and several more COVID-plagued years under design, construction and upfit, and it finally began cracking its doors open in the Fall of 2021. Rae and Ted Segerstrom are serious about a lot of things; they being in big-game real-estate development, extremely generous philanthropy, and collecting Shelby cars – and all of those things at the very highest levels. After years of shuffling a hundred or so (or more) cars in and out of warehouses and garages, it was time to build them a proper home. Even though it looks an awful lot like a museum, the SSEC is far more than that.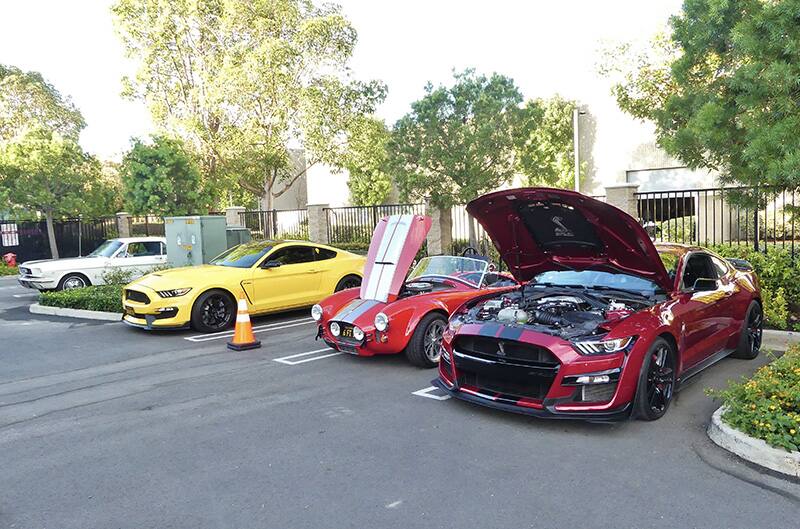 It serves as a first-class Garajmahal (or is it Tajmagarage?) for their fabulous mostly Shelby vehicles (plus a tantalizing buffet of non-Shelby Machs and Bosses), Petroliana and archival Ford ephemera collection. It's also a proper event center for your business meeting, convention, prom, Bar Mitzvah, birthday bash or octane-fueled wedding reception. So on Halloween Day, 2022, the Segerstroms opened up the parking lot and threw open the doors in celebration of the property's first-year anniversary. The photos of this automotive Nirvana do it some justice, but you have to see it to believe it.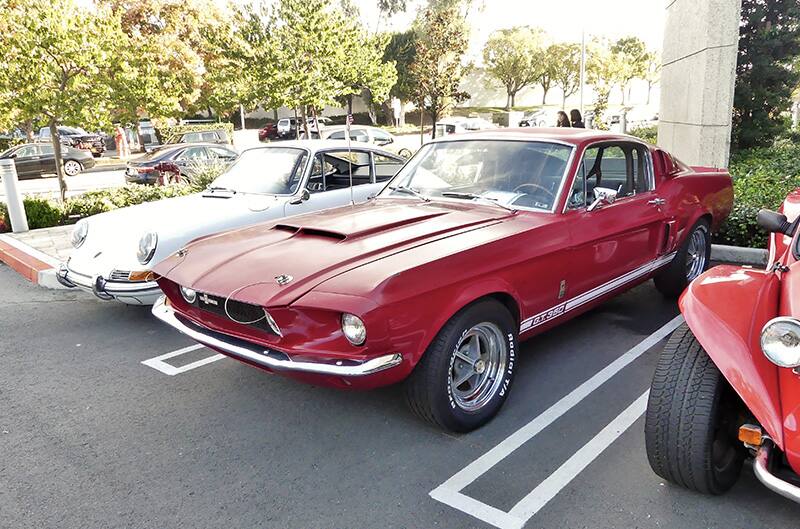 The sweeping, airy, multilevel industrio-modern architecture, display craft and depth and breadth of the collection(s) will leave you breathless. The nearly every generation, model, and color/equipment combination of Shelby Mustang collection is somewhat encyclopedic. And the "Ragtop Royalty" room of 1968½ Shelby GT500 KR convertibles, including all five of them produced factory painted yellow -- all in one gallery -- will stop you dead-cold in your tracks. And there's the Center's own, recreated mini Hertz/Shelby Rent-A-Car location. Plus a whole tonna (mostly modern CSX) Cobras. Vintage gas pumps and milk-glass bowls and fixtures? A room fulla them, too.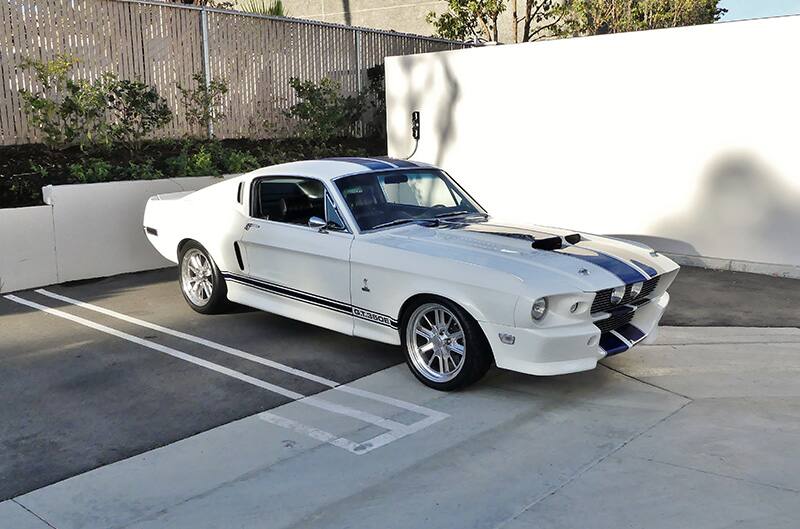 The SSEC supports a variety of charities, primarily for children, and a portion of event proceeds and ticket sales justly goes to those various organizations -- so besides just a rich family's car collection, there's a legit "Do Good" aspect to all of it. And you don't have to be a member, or a guest at a special event, to see it all as the property maintains regular guest hours. Ticket prices are very modest, and you can plan your visit or special event here: https://segerstromshelbyeventcenter.com/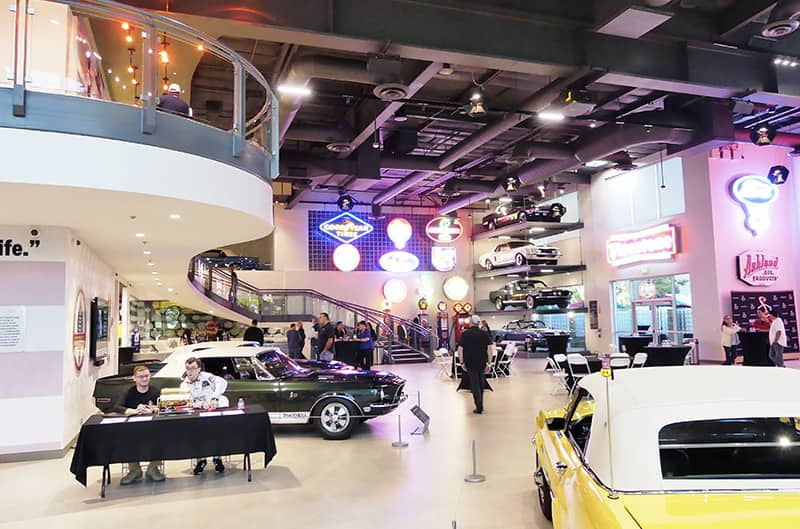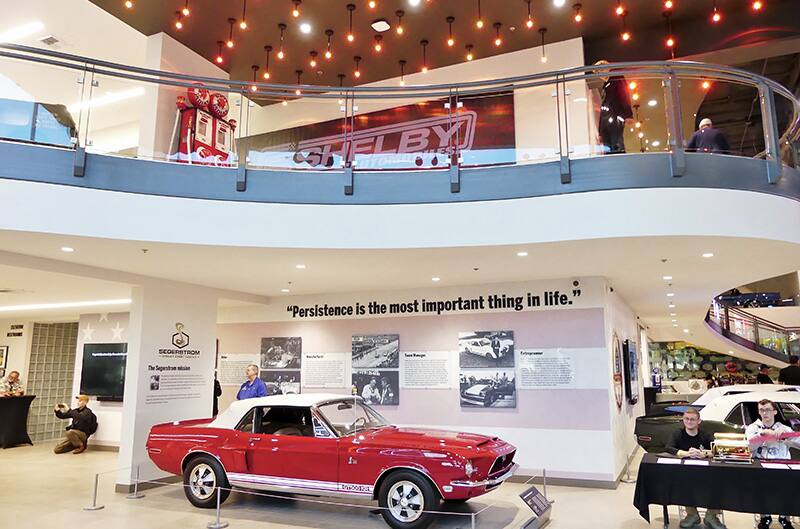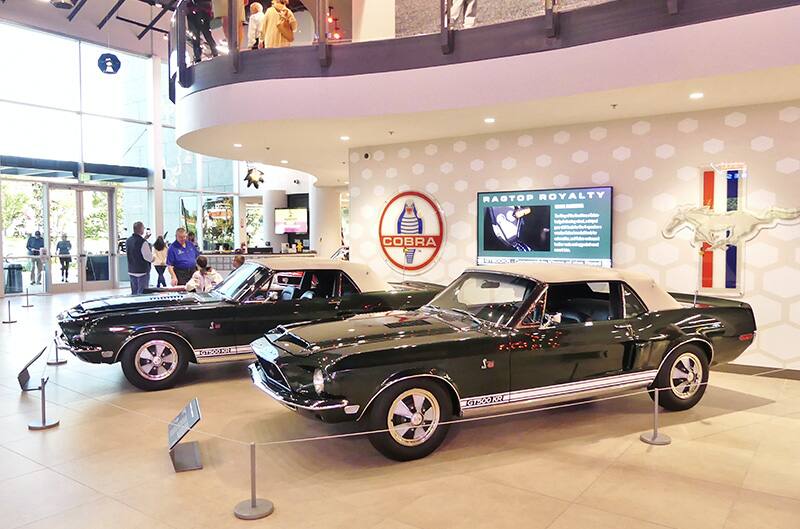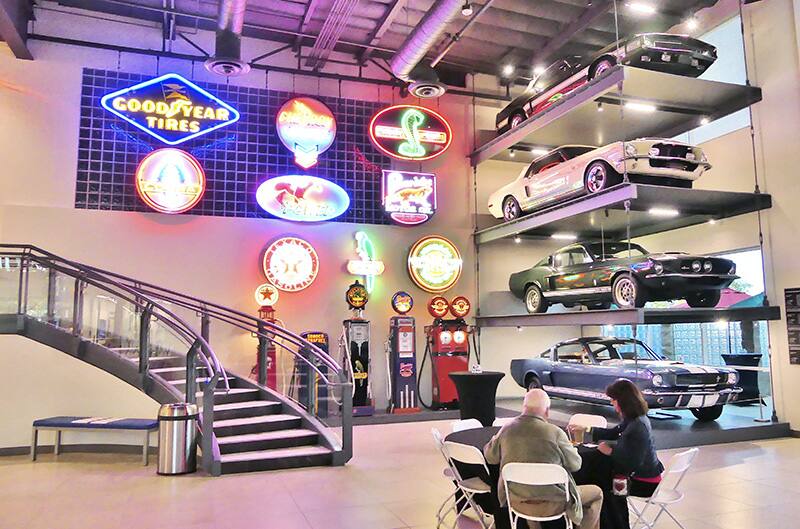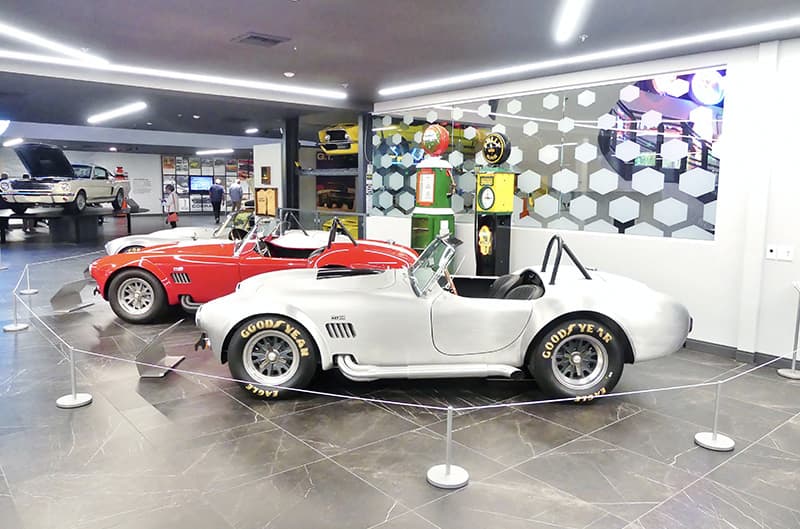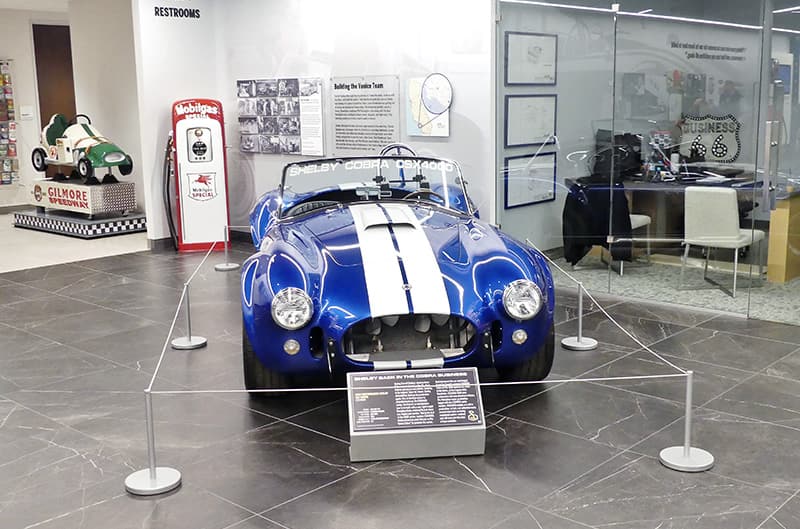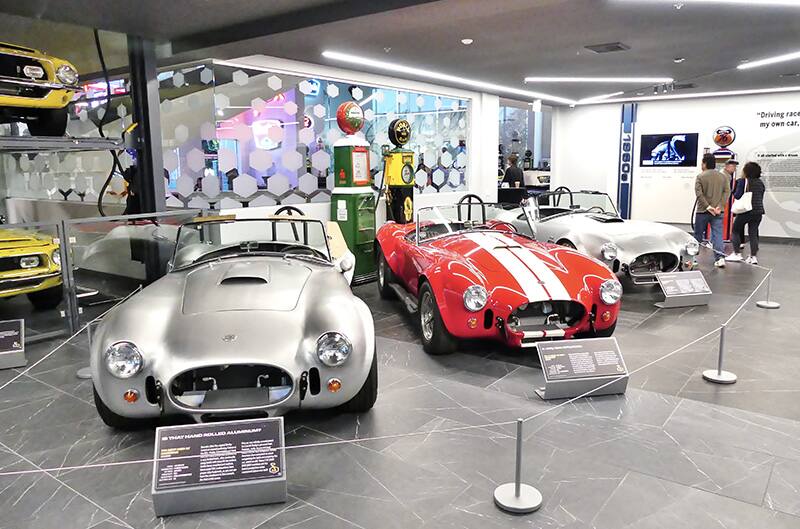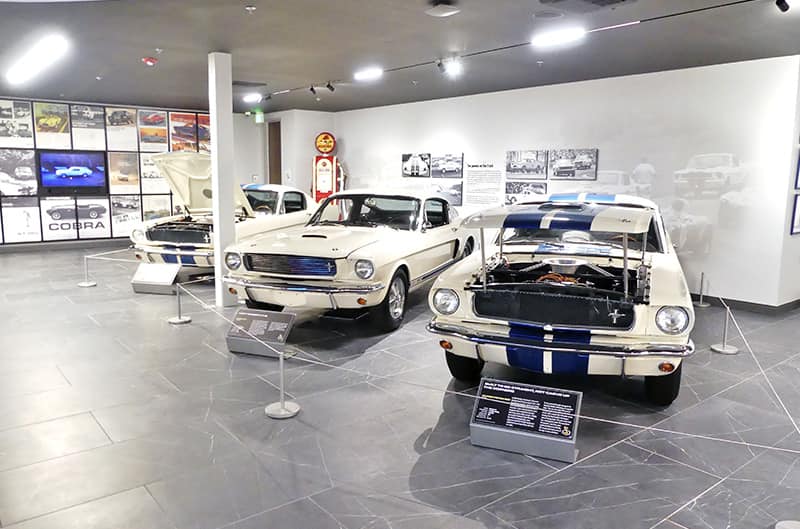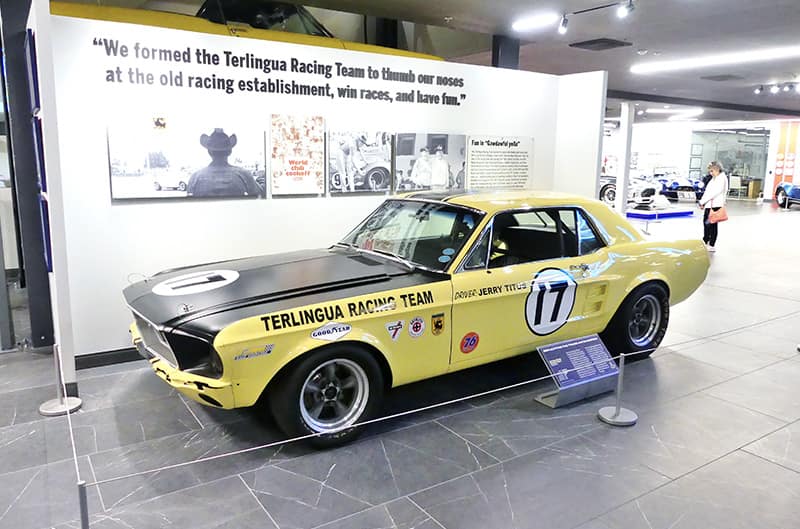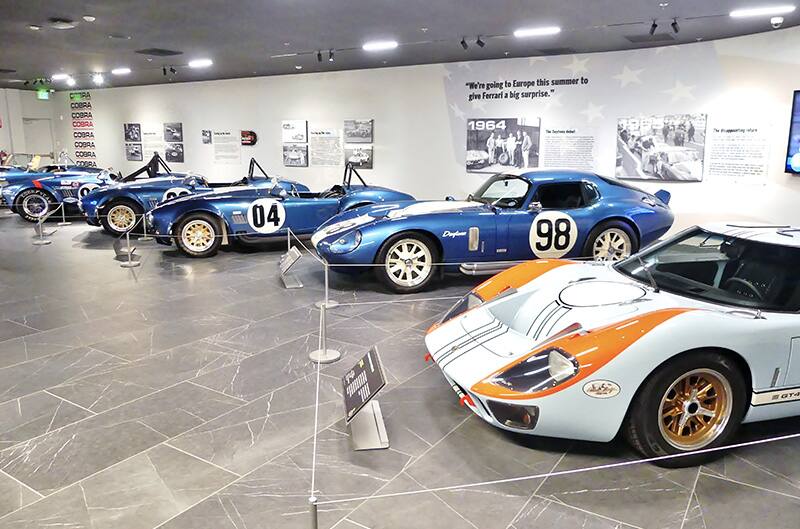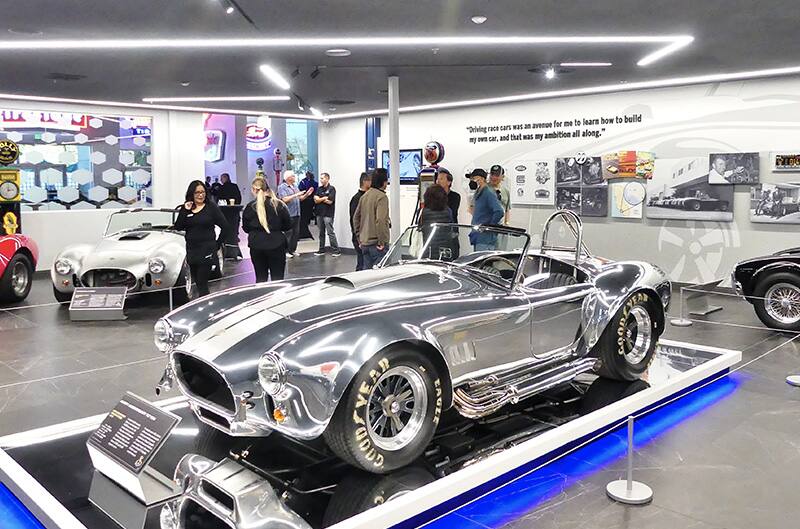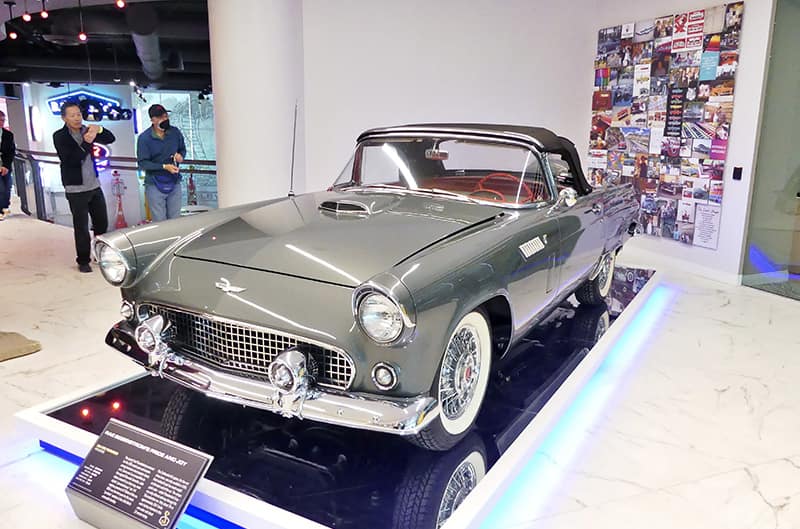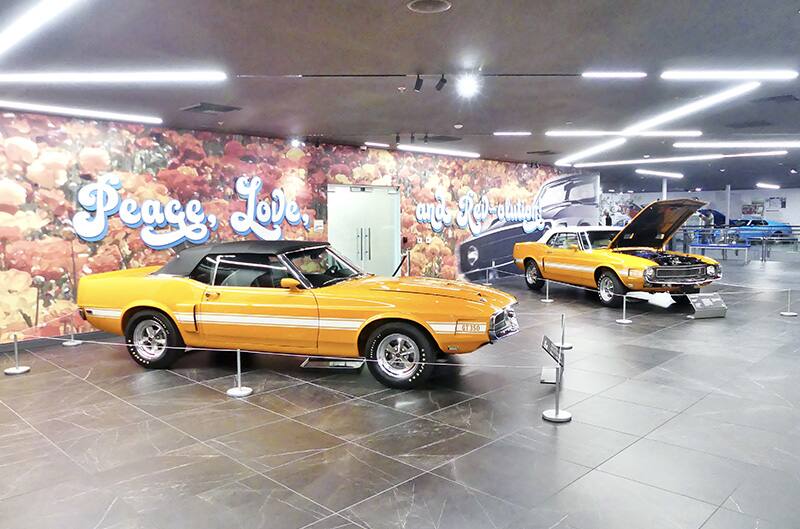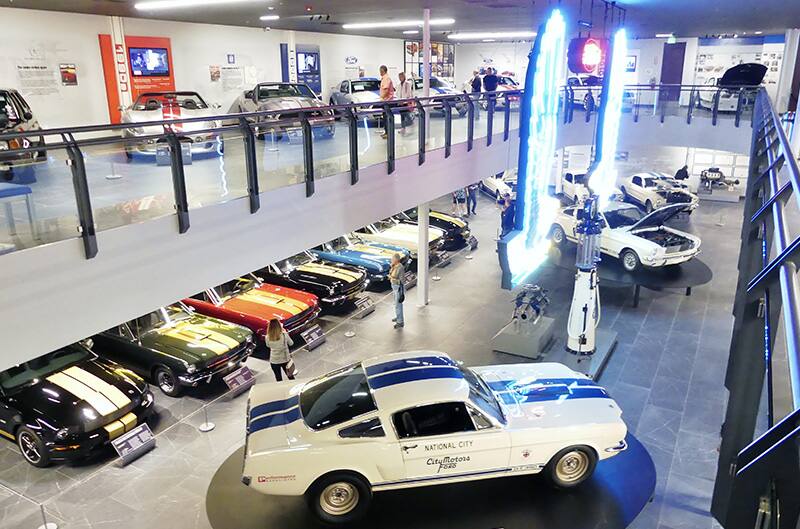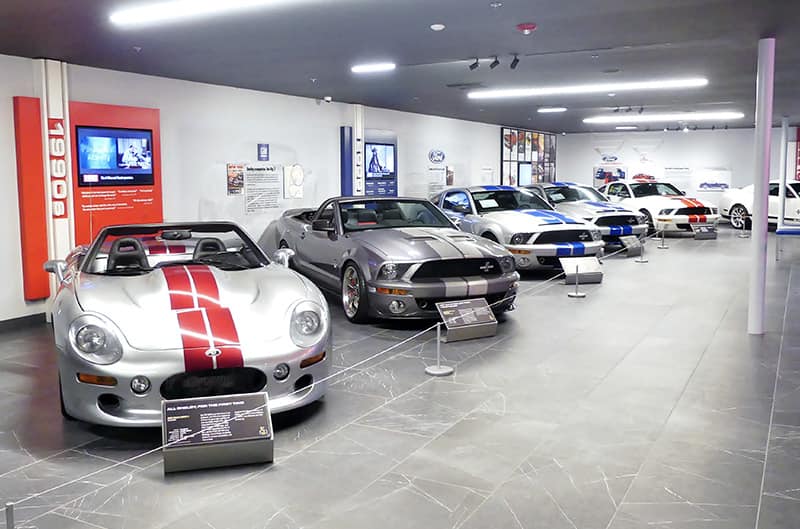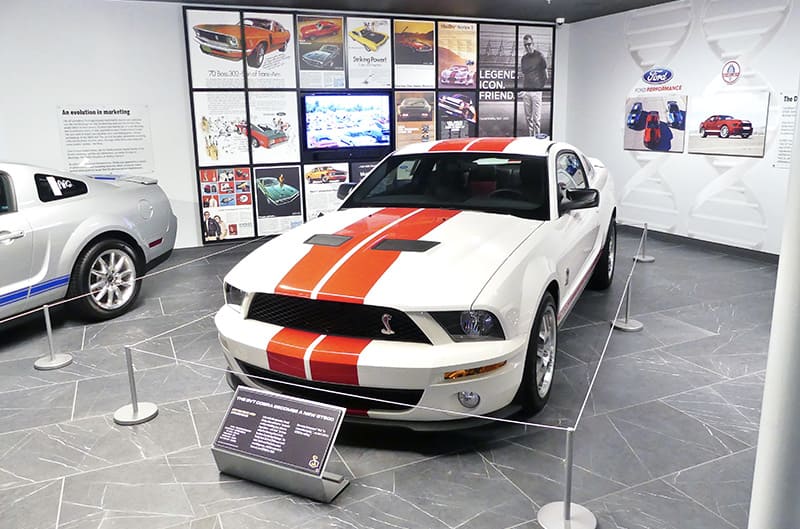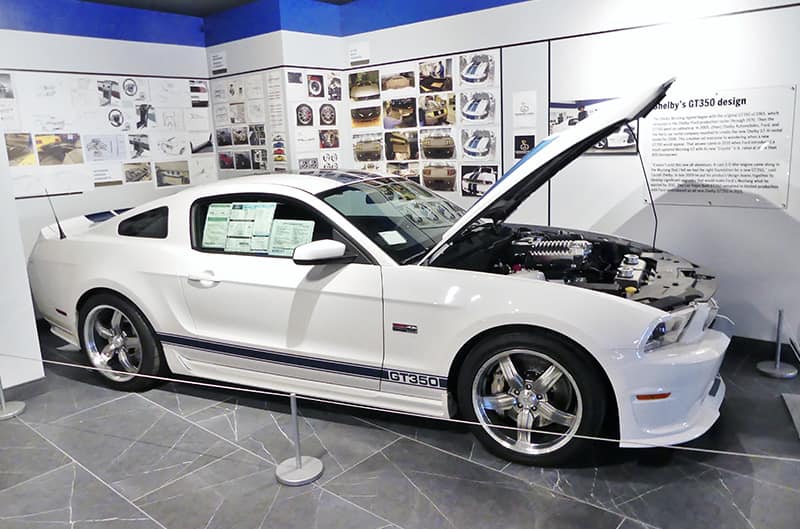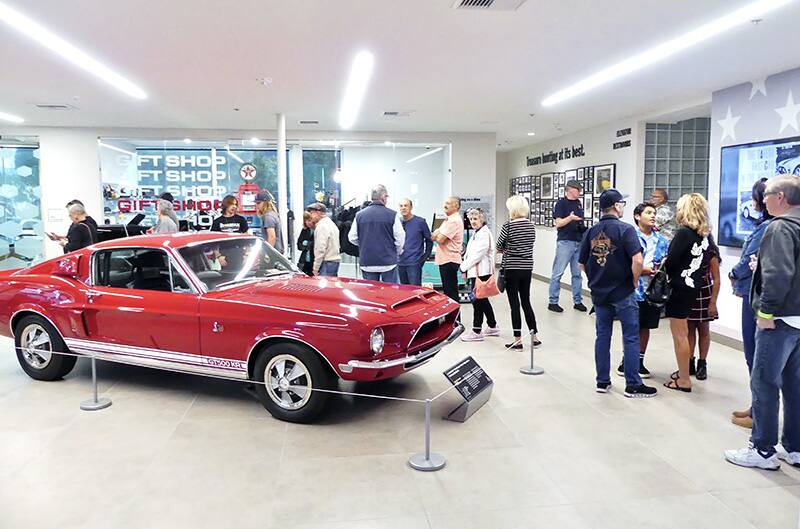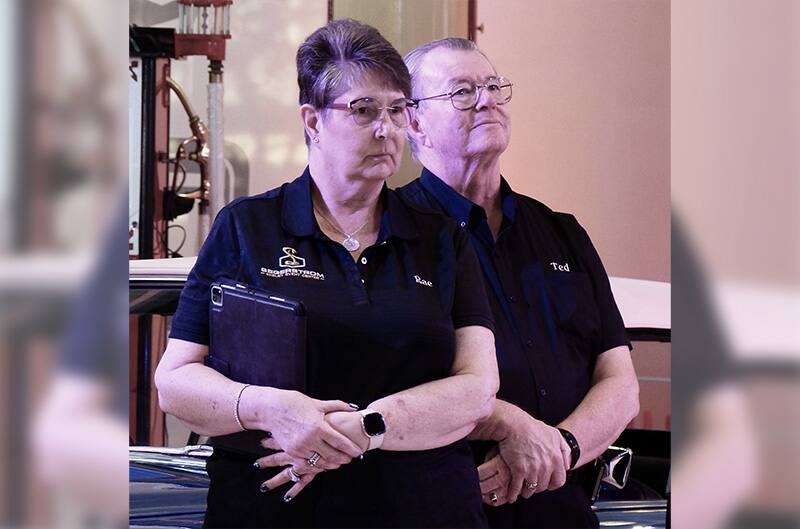 FORD PERFORMANCE PHOTOS / COURTESY MATT STONE and KIRK GERBRACHT