TIPP CITY, Ohio – For many Mustang fans across the globe, the unofficial kick-off to the car show season is National Mustang Day, when owners gather to celebrate the anniversary date of Mustang's public introduction on April 17, 1964. Indeed, hundreds of Mustang clubs and groups staged events on the weekend of April 15-16 this year, as National Mustang Day 2023 fell on that following Monday. One look at the National Mustang Day website will show you the myriad of activities that Mustangers had planned to mark the occasion – and that's just those who had sent in their information.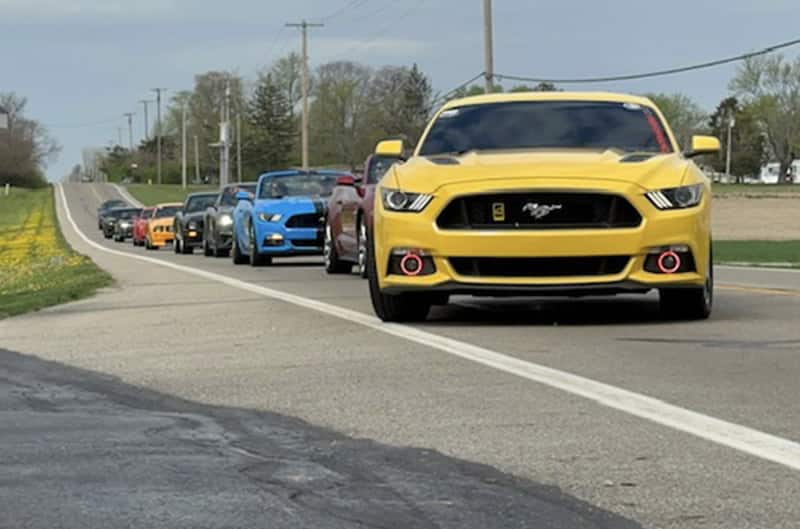 One of the many National Mustang Day events we like to feature includes the annual pilgrimage to the Halderman Museum in rural Ohio, just north of Dayton, located on the homestead of the late Gale Halderman -- the man who was the principal designer of the original Ford Mustang. Here we always find a good number of regional clubs and often a notable guest speaker or two to make the cruise-in extra special, as if this little museum's cool vibe – being Halderman's own man cave -- wasn't enough. This unique Mustang day gathering is organized by Jeff Black, a performance specialist at Beechmont Ford in nearby Cincinnati, Ohio. Jeff and his Beechmont Ford Performance team promotes the show to area Mustang owners and schedules appearances by personalities in the hobby to share some stories that make the Mustang ownership experience such a joy.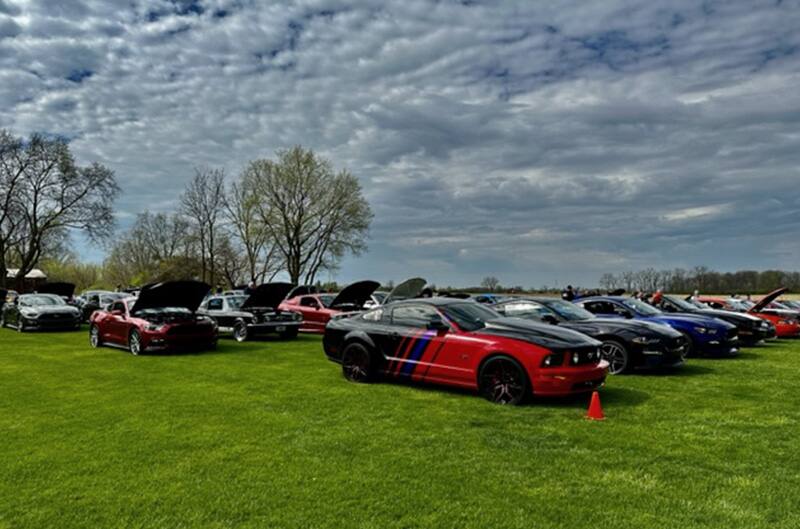 A brisk but sunny morning greeted this year's attendees, as nearly 100 Mustangs of various models and years rolled onto the back lawn of the museum's grounds for a mini-show that covered most all generations of Ford pony car history. A food truck was ready with its "Gourmet Dogs" and nachos and after some tire-kicking and lunch it came time to head in to the museum's meeting room for some storytelling. First up was Gale's cousin, James Halderman, an automotive technical writer/author, and journalist/author Jimmy Dinsmore, who had partnered to pen Gale's story in their "Mustang By Design" hardbound book. They also brought along copies of their latest "Ford F-Series" history paperback and offered up a book-signing session on-site.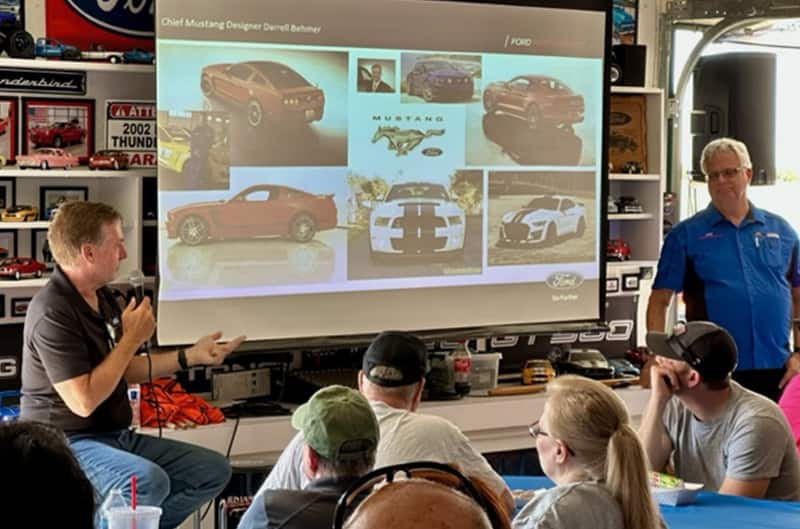 Next up was the day's very special guest, Ford Performance and Mustang Chief Designer Darrell Behmer, who led Ford's design efforts for the 2011 through 2020 Mustangs and Shelby's. Darrell shared great insights from his Ford career and fielded a spirited Q&A session after his talk – and even stuck around afterward to sign autographs on hero cards donated by the museum of one of his favorite Mustangs – the 2012-13 Boss 302. To wrap things up, Ford Performance Enthusiast Communications Manager John Clor was asked to join in and share some stories of the museum's namesake, Gale Halderman, who had passed away back on April 29, 2020.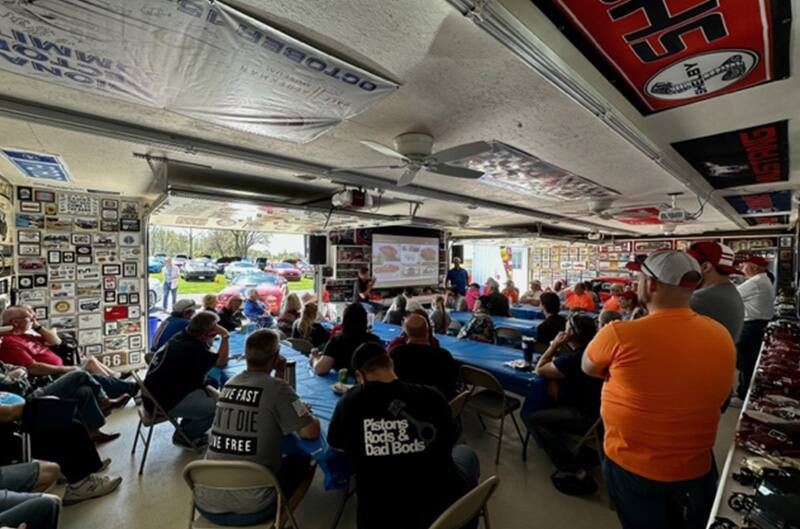 Halderman was inducted into the Mustang Club of America's Mustang Hall of Fame in 2004, and was presented with an Iacocca Award during the Mustang 50th Celebration in Charlotte, North Carolina. He soon became active in Mustang club events and the Ford enthusiast community. In 2014, Gale and his daughter, Karen, converted the barn on his family's property in his hometown of Tipp City, Ohio, into the Halderman Museum, which holds a collection of artwork and ads, as well as drawings and memorabilia of all things Ford and Mustang. You'll also see some of Gale's original sketches, plus his 2002 Thunderbird, Model T and Model A, and of course Mustangs from each generation in his museum, including Gale's own 1965 Mustang Fastback and 1966 Mustang Convertible.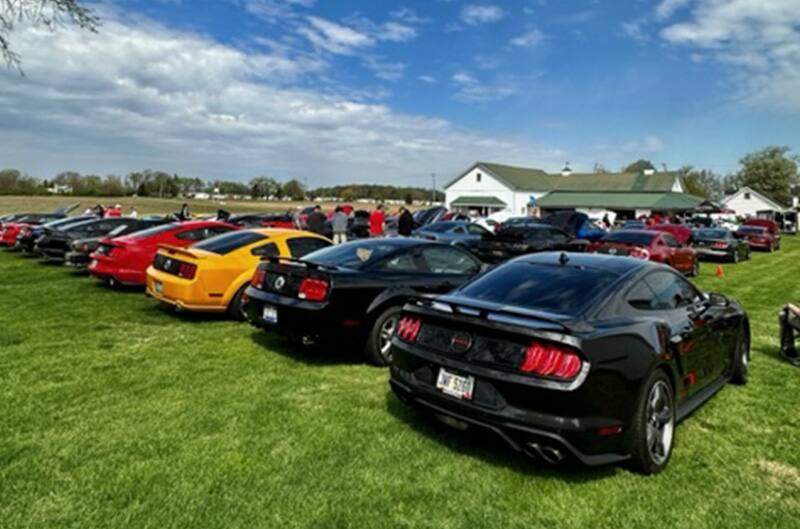 Karen and her daughter, Lauren, had decided to keep operating the Halderman Museum after Gale's passing to keep his legacy alive, as long as the Mustang community supports it through donations (there is no admission charge or rental fee) and via the sale of Halderman Museum merchandise. Tours and visits are by appointment only; if you're not on social media, you can find info on the museum's website https://haldermanmustang.com.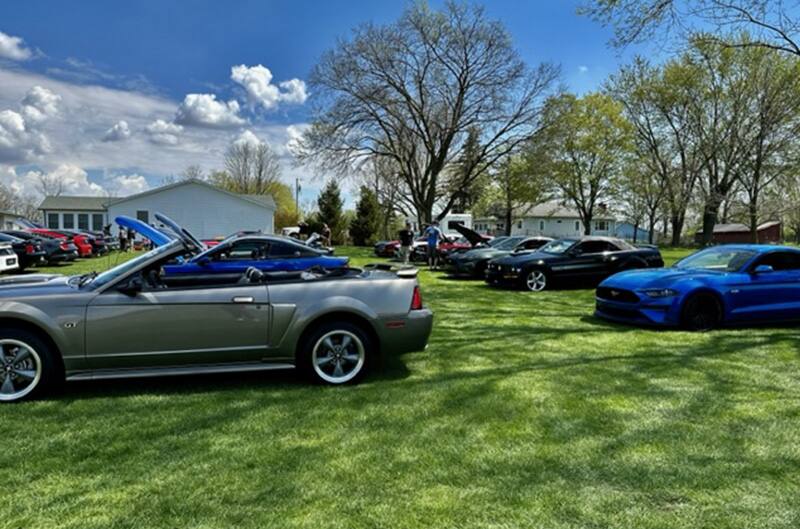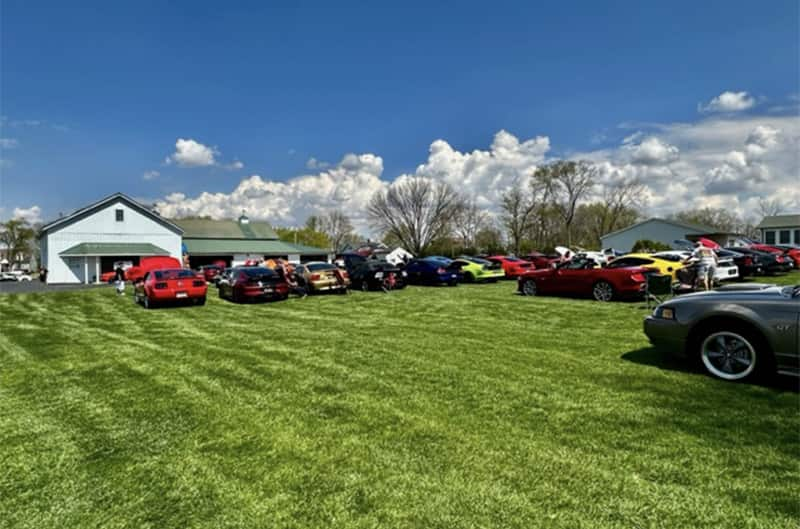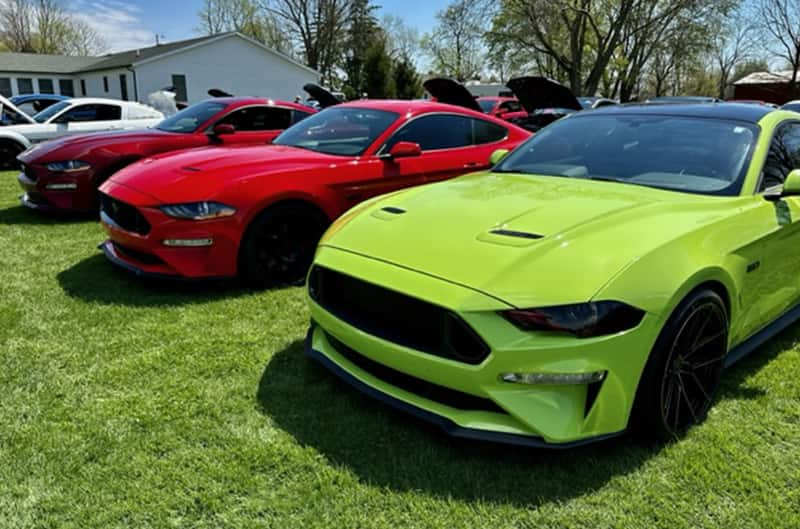 After our presentation on the Ford Performance Club Connect and Ford Special Vehicle Registry programs, we checked out the ever-changing memorabilia in the museum, chatted with Darrell and attendees, and took some time to walk the show field to see all the Mustangs and take a few pictures. Thankfully, Gale's granddaughter, Lauren, was out taking photos as well, so we asked her to send us some of her favorite shots so that we could share them with you in our galley below. After three straight successful Mustang day shows the past three years, it sounds like Karen and Jeff Black plan to make National Mustang Day at the Halderman Museum an annual event. If you think YOUR Mustang club would like to schedule a tour, a club meeting or a cruise-in there, get in touch with Karen and Lauren and you can celebrate the Ford Mustang year-round, whether you bring along two or 200 of them. After all, there's nothing quite like cool people bringing cool cars to a cool place . . . Gale would surely be proud!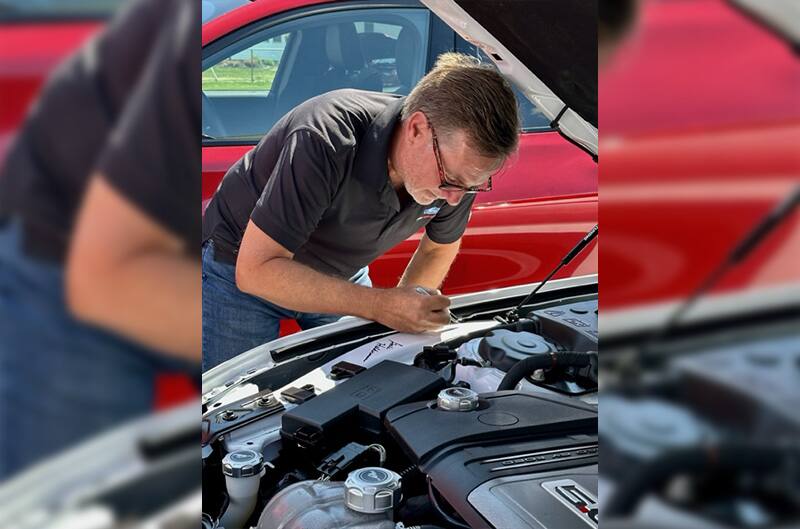 FORD PERFORMANCE PHOTOS / COURTESY LAUREN KOENIG