IRVINE, Calif. – The Irvine Design Studio, Ford's location in Irvine, California, has a storied history of creating vehicles and concept cars that push the industry forward, but an event that started in its parking lot almost 20 years ago is arguably one of its most famous creations.

Located off the 405 freeway, within the flight-line of John Wayne Airport, the Ford building stands. It shares its campus with Taco Bell's headquarters, but inside, designers focus on creating the Ford and Lincoln vehicles of the future. Its official name is known only to some; instead, it is more commonly referred to as only the Irvine Design Studio.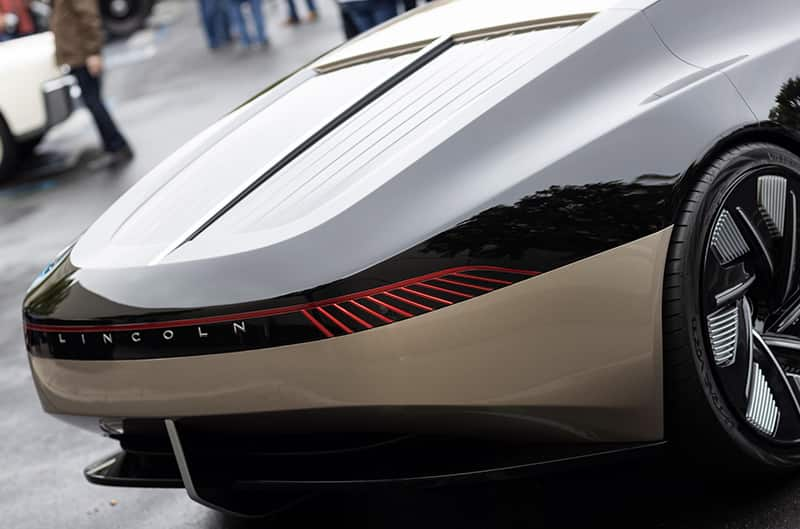 A "Cars & Coffee," the global phenomenon which celebrates car culture, started 20 years ago in Southern California. It evolved out of a group of local automotive enthusiasts who decided to get together in a spontaneous gathering. "In 2003, one such group quietly began a gathering at Crystal Cove Shopping Center, overlooking the ocean in Newport Beach," said John Clinard, Communications Consultant, Ford Motor Company.
This gathering attracted owners of all makes and models – a true collection of car culture, but as it grew, the constant sounds of cars and crowds on early Saturday mornings began to annoy the residents of the homes nearby. Due to complaints, the property owners announced that they would close the event, preventing the gathering from occurring at their shopping center. They told the enthusiasts that they had two more weeks left before the event at Crystal Cove Shopping Center would be halted.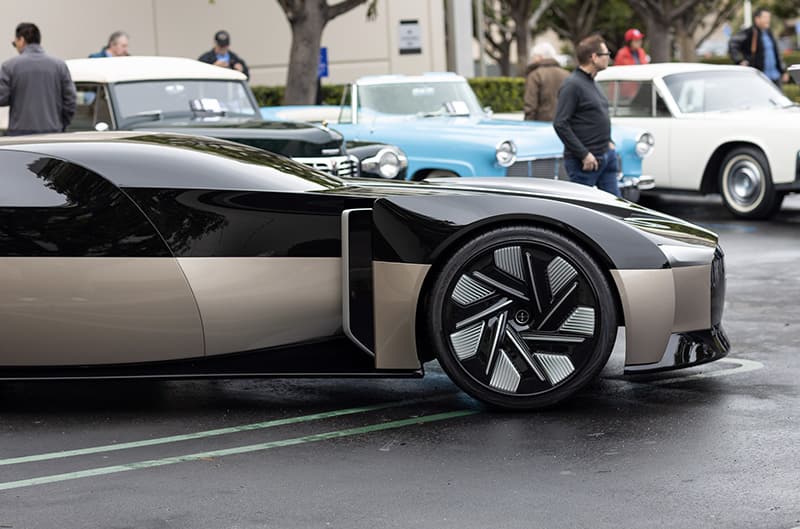 Two Ford employees, Freeman Thomas, who ran the Irvine Design Studio at the time, and Clinard, who were regulars at the weekend event, stepped in, offering the Ford Irvine facility and its parking lot as a suitable replacement meeting spot.

Previously the event was just referred to as "Crystal Cove." but since it would now be held at the Ford building the event needed a new name. "Freeman thought aloud," playing with the name of the previous group meeting, "Crystal Cove … CC … let's call it Cars & Coffee," recalls Clinard. Thus the "Cars & Coffee" was born.

"It was the product of Freeman Thomas' creativity. He came up with the name Cars & Coffee, and he suggested that we do it, and then I helped get it together and make it happen. That's the specialness of that location – it's the birthplace of Cars & Coffee," Clinard noted.

"The following two Saturdays, Freeman and Clinard distributed flyers at Crystal Cove, inviting the group on a trial basis. The trial lasted 410 consecutive Saturdays, from October 21, 2006, through December 20, 2014. Cumulatively, an astounding 185,000 cars on exhibit were enjoyed by 450,000 visitors. The quality and uniqueness of cars attracted were unprecedented -- helped in part by industry connections within the automotive design community. It grew to the point that some manufacturers were annually "previewing" cars destined for exhibit the following week at the Los Angeles Auto Show. Attendance and media coverage arose from around the world, "including international television crews and, on one occasion, 40 Scandinavian enthusiasts visiting in a chartered bus from Las Vegas," Clinard said.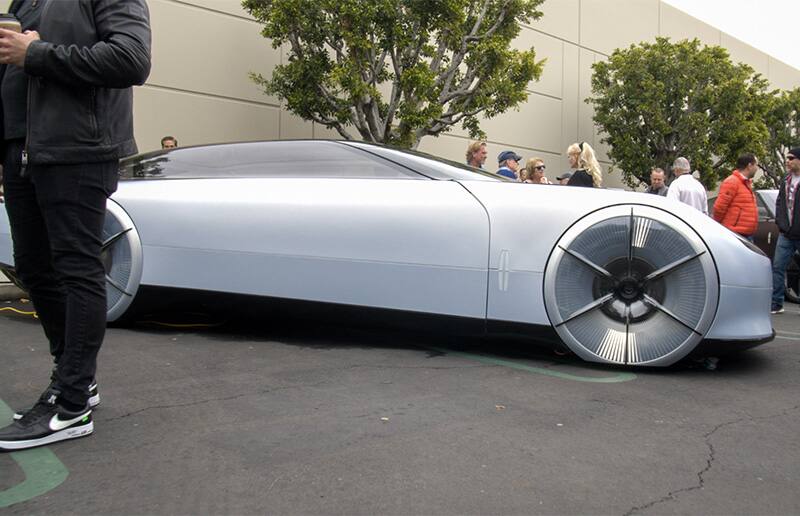 Despite the popularity of the Cars & Coffee style event spreading to almost every city around the world, the Design Studio had moved on, leaving the enthusiast weekend celebration to others. That was until the new leader of the Studio decided that he wanted to bring the event back, at least for one more celebration.
Kamal Curic, the Chief Designer of Lincoln and the new head of the Irvine Design Studio, looks back fondly on what it was like to attend those events in the Studio's parking lot when it was run by Thomas. According to Clinard, Curic kept telling Ford executives, "We need to do a Cars & Coffee – let's find a time to do one."
Curic shared the idea with the Head of Communications for Lincoln in Michigan, Anika Salceda-Wycoco, who loved the idea. She liked it so much that she wanted to make it an official event. So Curic, Salceda-Wycoco, and Clinard started working on it, coming up with a date, and "rolling the dice with the weather," said Clinard.

At first, it was going to be called Cars & Coffee – "I had said from the beginning, 'Let's [call it] Cars & Coffee.' but Salceda-Wycoco said, 'That's good, but let's call it Lincoln because Lincoln is going to hosting this thing. I got it! Let's call it 'Lincolns and Lattes'."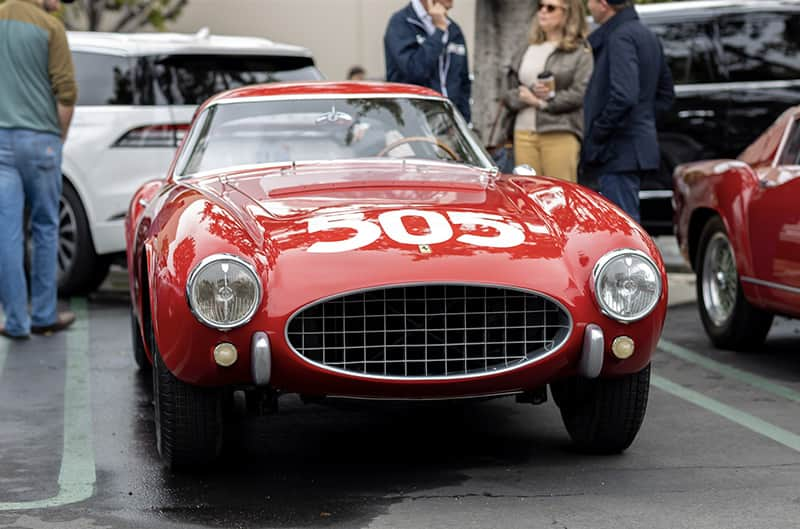 Clinard likens the quick naming of the new event to how Thomas came up with the original Cars & Coffee name; She just as quickly came up with Lincolns and Lattes name.

"So we made static clings for windshields and stickers and signs -- all saying 'Lincolns and Lattes'," Clinard explained.

They choose March 11, 2023, as the date of the event. Clinard sent out invitations to the Who's-Who in the car-collector circles saying, "This is an invitation-only event. We would love to have you join us," he said.

"Many people responded saying, 'This is great! We're coming back to hallowed ground – back to the birthplace'," Clinard revealed. "They 'recognized that this is where the whole Cars & Coffee movement began."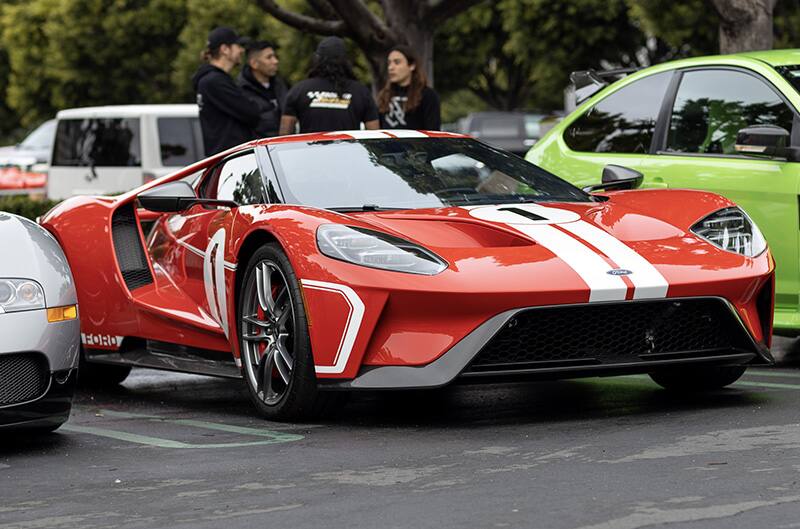 Despite Southern California being known for its sunny weather, the week of the show was filled with almost constant rain. The forecast for the day of the show predicted early morning showers. Some feared that people would not bring out their multimillion-dollar cars if there was a chance of rain, but as Clinard described it, "Ultimately, we were lucky with the weather. It had rained before and after, but it did not rain during our event. We had over 100 cars. We were hoping to have 200, but it was a good turnout, and those who came really enjoyed it."

"We showed Lincoln concept cars, an array of vintage Lincolns – thanks to the Lincoln and Continental owners club. Private individuals, for example, the Gurney family brought four cars from the heyday of Dan Gurney's racing career." Indeed, vintage Lincolns -- two that were trophy winners at Pebble Beach, were also on display alongside some celebrity Lincolns owned by Henry Ford II, Margret Firestone Ford, and President Lyndon B. Johnson. "It was a great event," Clinard said.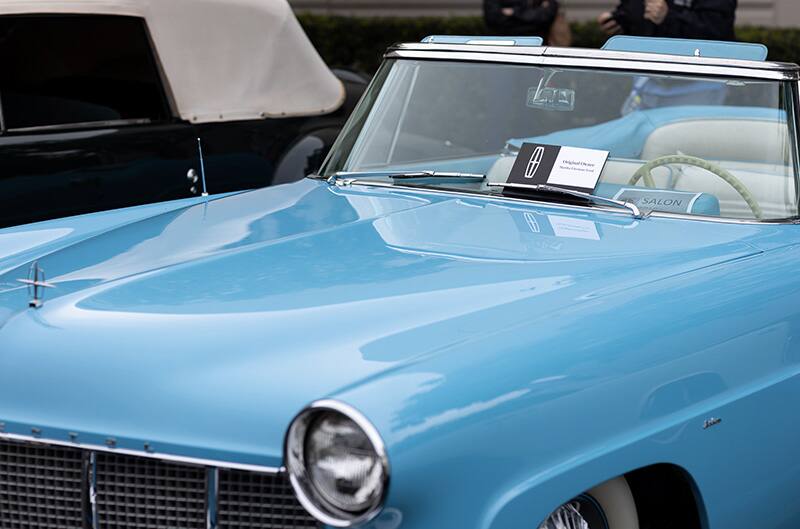 Other makes were also out in force, with sections for German, Italian, British and Japanese cars being allocated in the parking lot. This event, headed by Lincoln, was all about bringing people together around the love of cars, just like in the early days of Cars & Coffee.

On the walkway next to the concept cars was this gorgeously polished aluminum sculpture of a car. It was the artwork Michael Etrick, who works at the Design Studio.
"One of our designers on our Lincoln design staff has his own business creating these sculptures," explained Clinard. "That was one of our intentions -- to show the skill level of our people, Beyond that, it was to share his beautiful handiwork, and potentially make a sale or two. So we said, 'Let's put it on display; you be there and show the world'."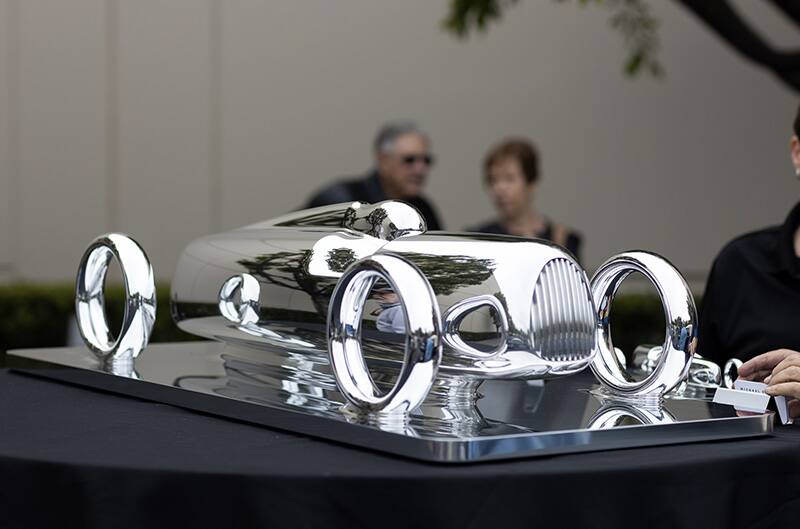 So it was that this year, the birthplace of Cars & Coffee celebrated the enthusiast culture again . . . but will it happen again?

"We don't know," admitted Clinard. "We're so busy rolling out new vehicles and all of the things that are going on in the industry that we're taking it one quarter at a time – one year at a time. Will it happen again? We just don't know. Happily, the movement that we spawned years ago is flourishing around the world. There are many, many Cars & Coffee gatherings now. Some are spontaneous and others more official -- for example, The Amelia has a Cars & Coffee in Florida; Barrett-Jackson Auctions has a Cars & Coffee; so Freeman Thomas' idea has certainly taken root and flourished. Whether there will be another "Lincolns & Lattes," time will tell."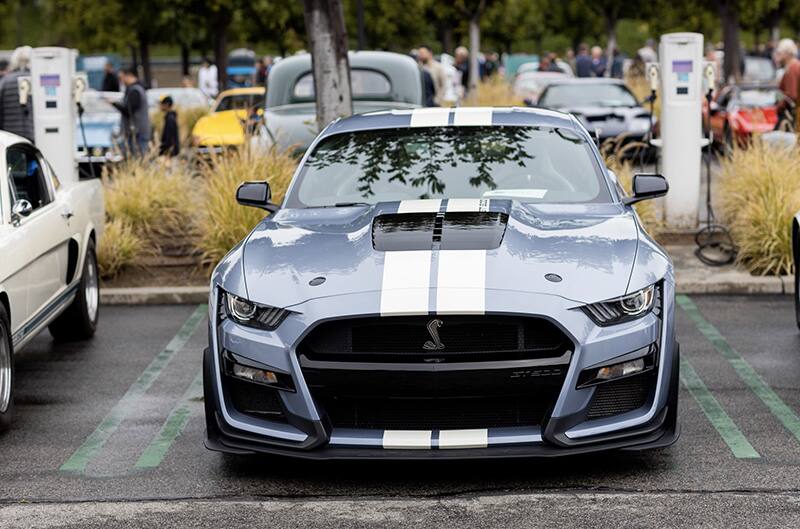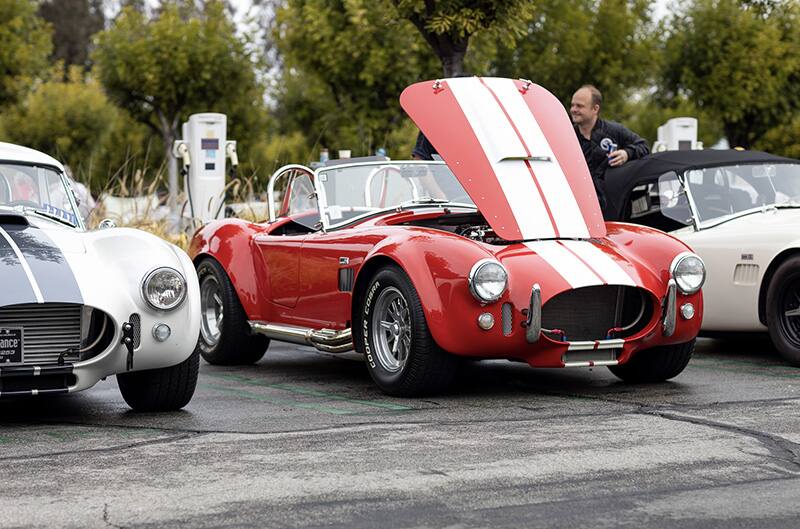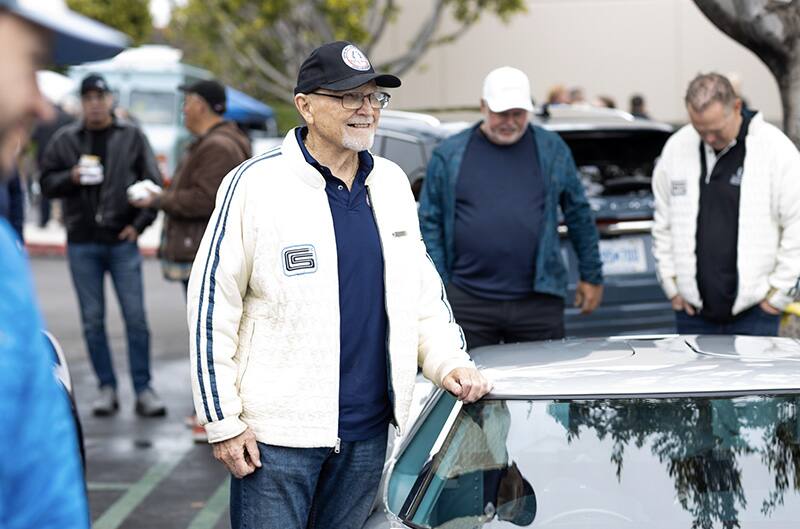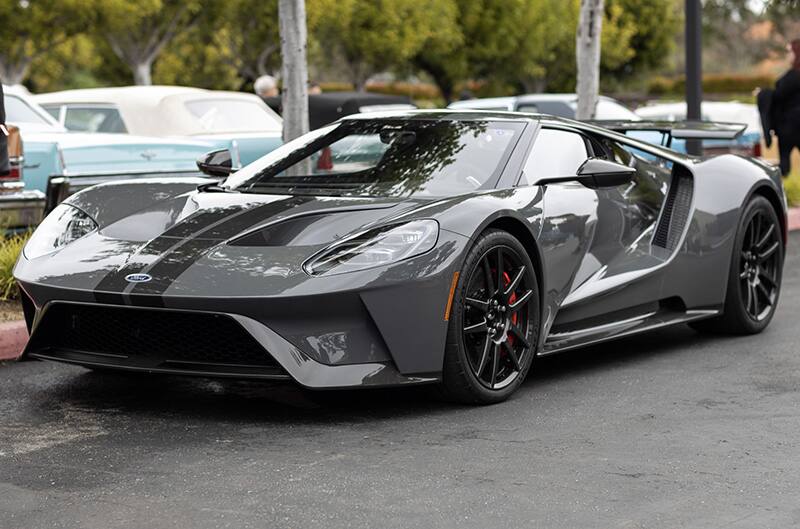 FORD PERFORMANCE PHOTOS / COURTESY BRETT TURNAGE