CONCORD, NC – Every October, while many people begin thinking about Halloween, Ford enthusiasts prepare themselves for an entirely different kind of excitement. Mustang owners and fans from across the nation gather in Concord, North Carolina, to participate in Foxtoberfest, a one-of-a-kind celebration dedicated to the iconic Fox Body Mustangs and Fords. For more than a decade now, this event has grown into the largest gathering of its kind, with more than 700 Fox Body Fords on display at the always impressive Charlotte Motor Speedway.
Foxtoberfest 2023 had geared up for its grandest show yet, expanding to a five-day extravaganza. Attendees were able to enjoy two full days on the show field, an adrenaline-pumping track day, a series of open houses, a thrilling poker run, and, to set the stage for excitement, a Rockin' Friday Night Block Party, featuring a heart-pounding burnout competition.
What sets Foxtoberfest apart from the rest of similarly themed shows is not just that it focuses on the 1978-1993 Ford Fox-Body platform but also that it wholeheartedly embraces every Fox Body Mustang, regardless of its condition. This year, attendees also had the unique opportunity to connect with the Ford Special Vehicle Registry team, who was on-site to guide enthusiasts on the benefits of adding their Mustang to the Official Ford Registry.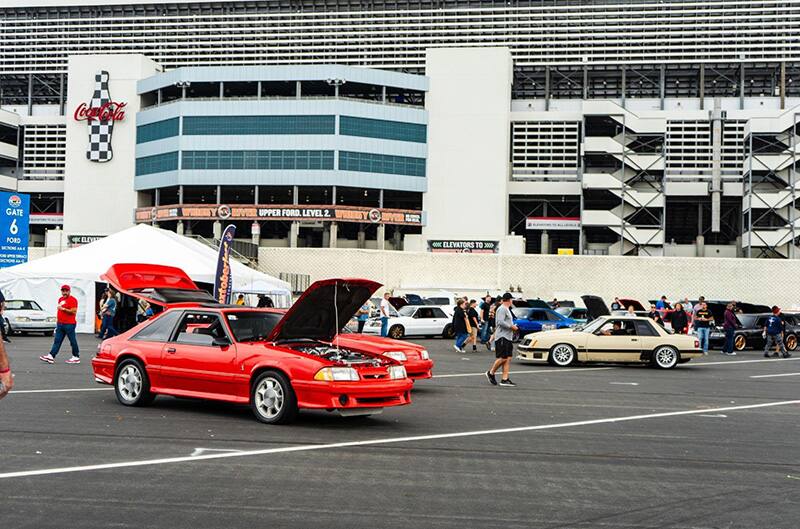 The Special Display for Foxtoberfest 2023 had shined a spotlight on the legendary 1993 SVT Mustang Cobra, a true icon in the Fox Body Ford lineup. This dedicated showcase offers attendees an up-close and personal look at some of the most cherished Cobras in Fox Body history.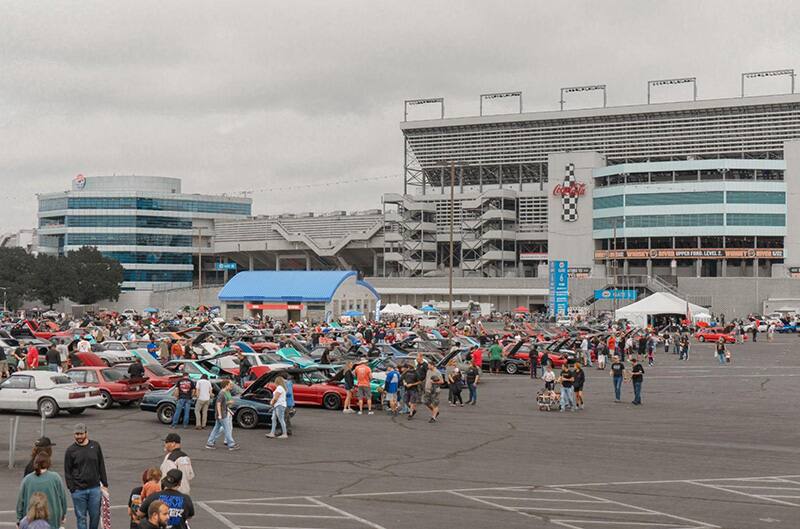 Among the many Fox-Body Mustangs on display at the show was the one featured by Jesse H., affectionately dubbed "End Game," at the Five0 Asylum display. It was here where Jesse chose to unveil the car to the public for the very first time, after Jesse has long been building immense excitement for the car within the Five0 Asylum Facebook group. "End Game" is a 1992 Mustang LX. As you'd expect, the car boasts a long list of modifications but what makes Jesse's '92 such a standout is that its sleek exterior is finished in Porsche Graphite Gray with a custom-fabricated steel hood that adds a unique and menacing look.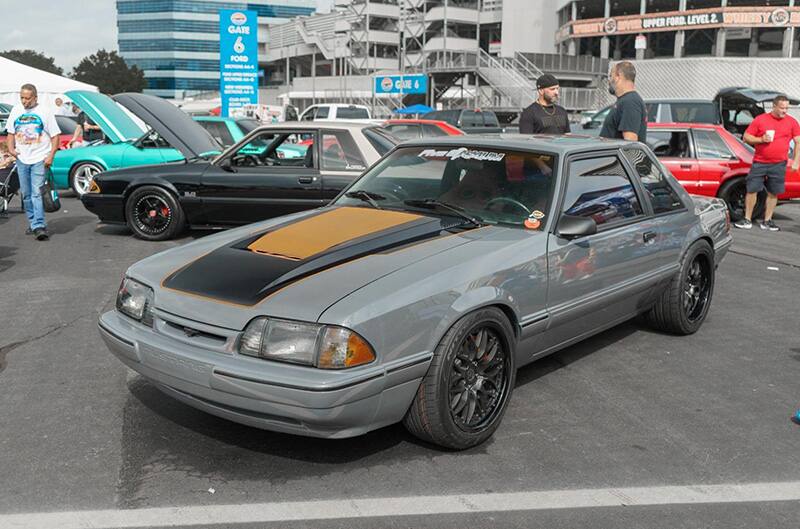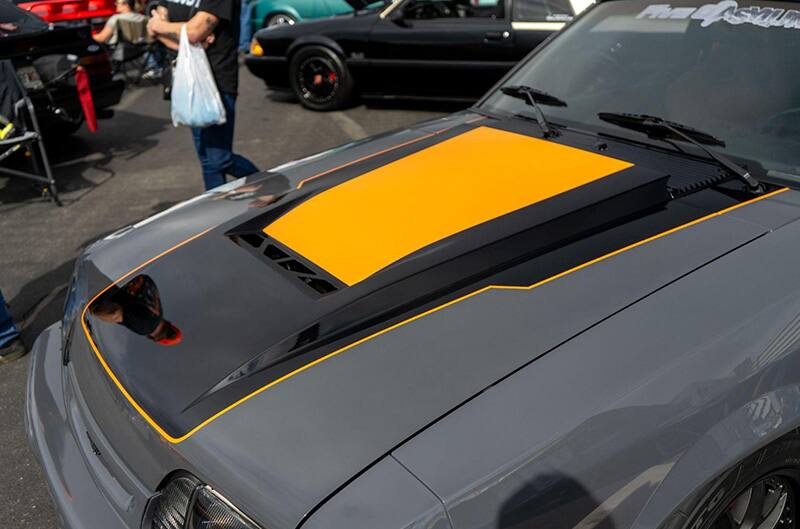 For those who bleed Ford Blue and call themselves Fox fans, mid-October is the time to set aside on your calendars. You can find all the essential details about this event, including the full show itinerary, on the official event website. Check it out to learn about Foxtoberfest 2023 and see what you can look forward to next year in 2024!
With continued growth in attendance and popularity, Foxtoberfest stands as a testament to the surging collector interest in Ford Fox Body cars. Thanks to its extensive lineup of activities and things to see and do while visiting Concord, as well as the show's all-embracing atmosphere, Foxtoberfest is a must-visit destination for anyone who counts themselves among the Fox faithful. In case you missed out, you should plan to immerse yourself in all things Fox-Body by making your way to Concord, North Carolina, next October. There your Foxtoberfest experience awaits, and it's one you won't want to miss. In the meantime, check out some of the photos from Foxtoberfest 2023 in out gallery, taken by our own Austin Atwood. Enjoy!