SAN ANTONIO, Tex. – When the Classic Thunderbird Club International (CTCI) hosts its annual convention, you can pretty much bet that the venue will be as beautiful as the cars. That was certainly the case for the CTCI's annual gathering last October, when the club set up shop for a week of cars, comaraderie and warm Texas sunshine in San Antonio. The Hyatt Regency Hill Country Resort & Spa proved a picturesque setting for nearly 300 members from 32 states -- in addition to two who came from Sweden.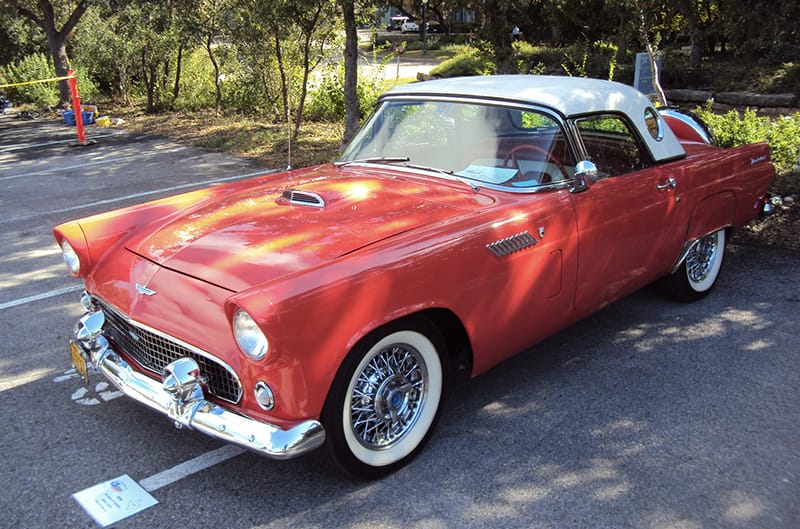 A Tuesday-night Smores under the stars gathering kicked off the festivities, followed by a tour of four Spanish missions in San Antonio and shopping plus lunch for interested parties via luxury tour bus on Wednesday. Others could attend the club business meeting at the hotel and/or a late afternoon presentation by John "The Professor" Kramen of Mecum Auctions fame. Wednesday night's event was a cash bar mixer with hors de oeuvres and a live German band in one of the pavilions on the hotel's spacious grounds.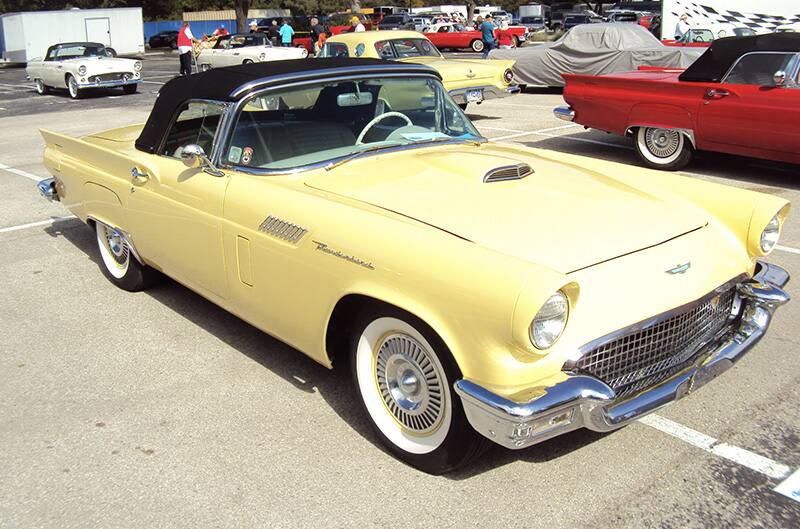 Thursday's bus tour was to the famed San Antonio River Walk and the Alamo. That evening, John Clor, Ford Performance's Enthusiast Communications Manager, gave a special presentation on Thunderbird design and Ford's Club Connect outreach program. After a Q&A session, he handed out door prizes and awarded the CTCI with its own official Club Connect banner. The final part of Thursday's activities was "Casino Night" in which attendees purchased fun money to learn gambling skills at everything from Craps to Poker to Roulette, all taught by professionals.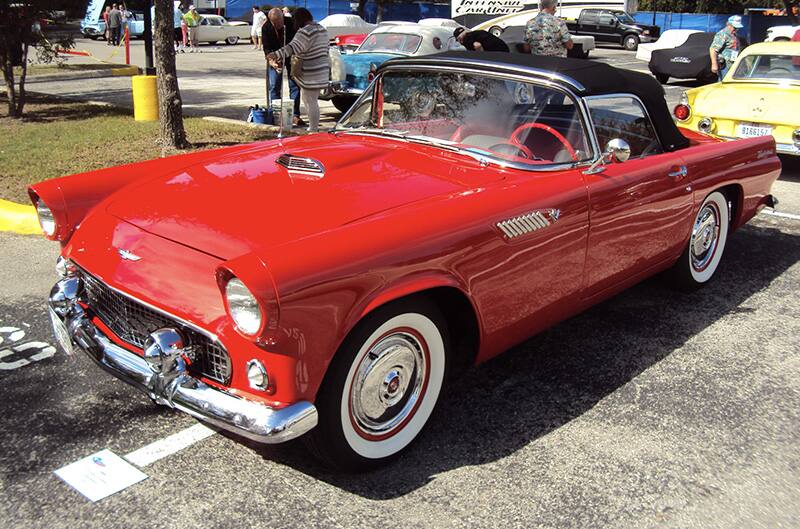 By early Friday morning, about 70 classic 1955-57 Thunderbirds filled the private side lot for the convention's day-long judged Concours d'Elegance, billed as the world's largest single gathering of 1955, '56 and '57 Ford Thunderbirds. Classes included about 34 Concours cars, 15 Touring, and 20 cars in Display (CTCI only recognizes the 55-57 Thunderbirds.) Ford Performance set up a Meet & Greet tent and handed out posters of Ford's current supercar, the Ford GT, and well as keepsake items for all who visited. The show field featured no less than four ultra-rare F-Code factory supercharged '57 Thunderbirds – three of them from Marvin's Restoration complex in Racine, Wisconsin. For those seeking an alternate activity, line-dancing lessons were offered in the hotel at both 10 a.m. and again at 3 p.m., or you could choose to attend a Charcuterie class. Friday's meal was another night under the stars for a Texas style barbeque dinner will all the fixins and some great country music with dancing.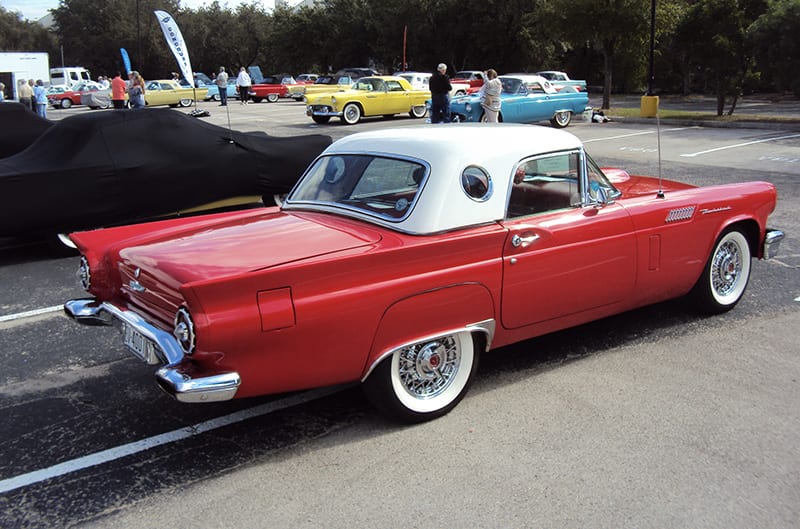 After breakfast on Saturday, there was a swap meet held outside and a daylong Texas Hill Country Driving Tour in which several groups of 10 cars each took a guided drive through Bandara, Kerrville, Ingram and the replica of Stonehenge, with a lunch at Camp Verde and its General Store. That night, a Mariachi band greeted guests for the Cocktail Hour before the Awards Banquet, where a buffet Tex-Mex dinner was served and 50 trophies were awarded to the winning Thunderbirds. Of note was the "Hard Luck" award given to Shari Burger and Jan Maschman, sisters from Lenox, Iowa. They drove their family's one-owner '55 Thunderbird all the way from Lenox to San Antonio on state highways, and encountered challenges such as hitting an armadillo, receiving a bad tank of gas, and having some under-dash wires come loose during the driving tour on Saturday.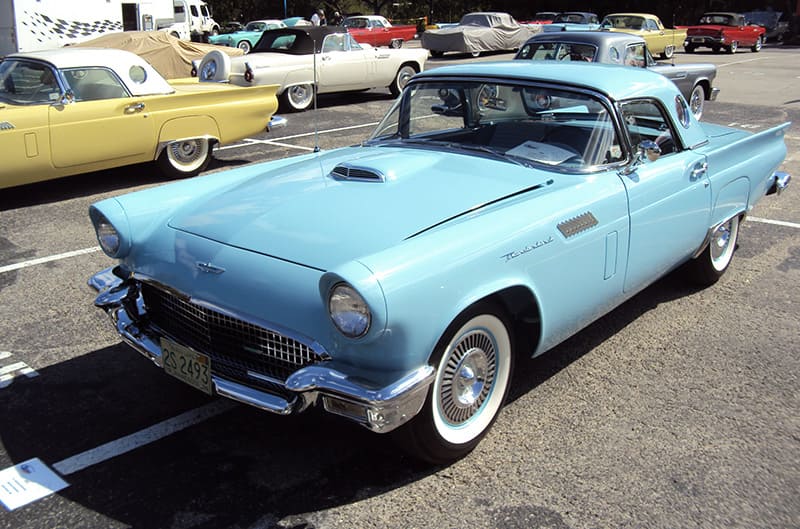 For 2023, the CTCI will be hosting its Southeast Regional Convention from October 24-29 at The Villages, Florida, where "Thunder Road leads to Florida's Friendliest Home Town." See www.ctci.org for details.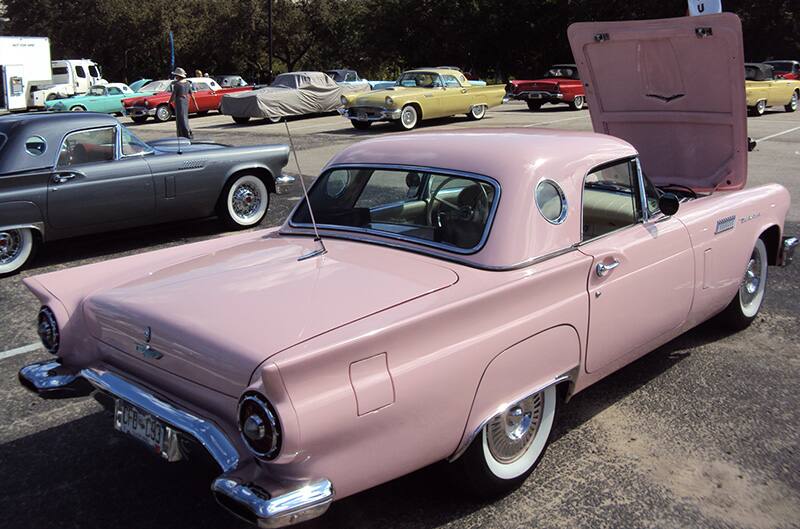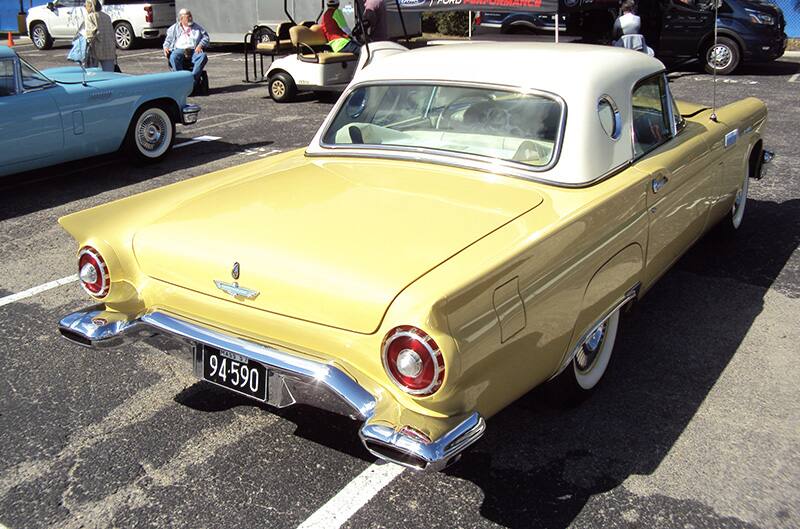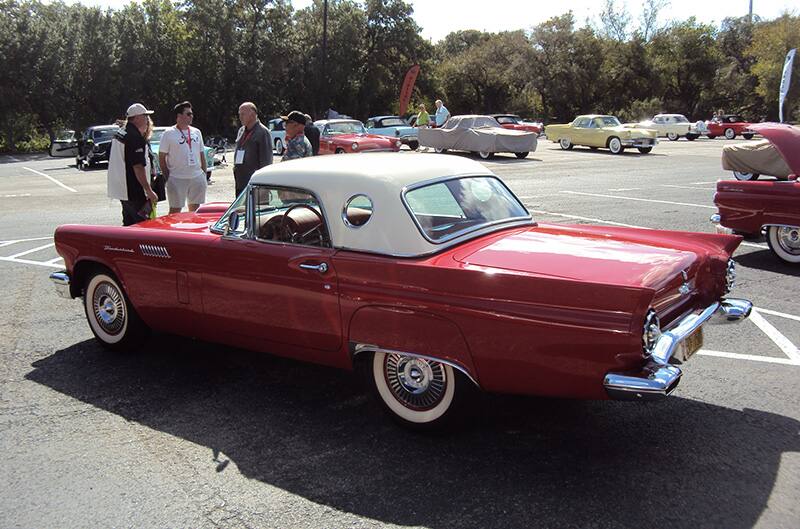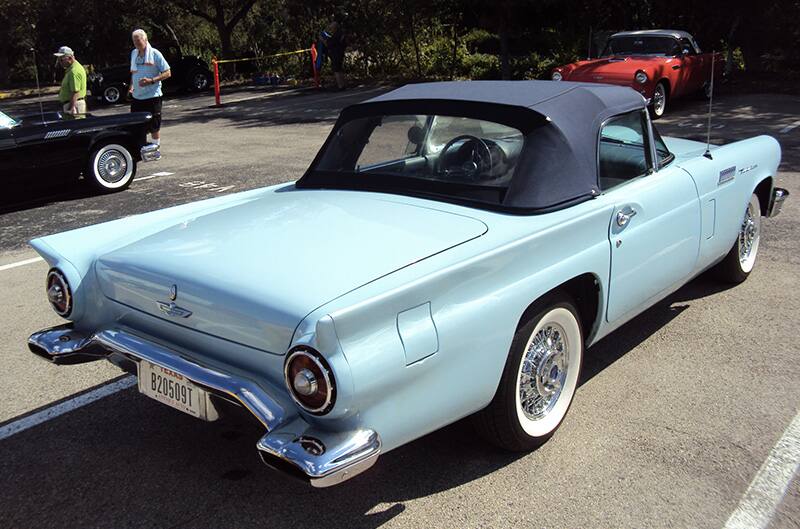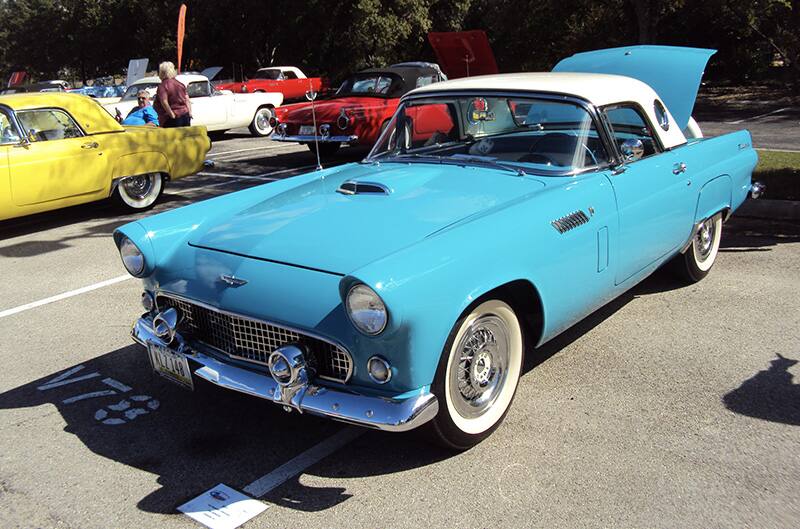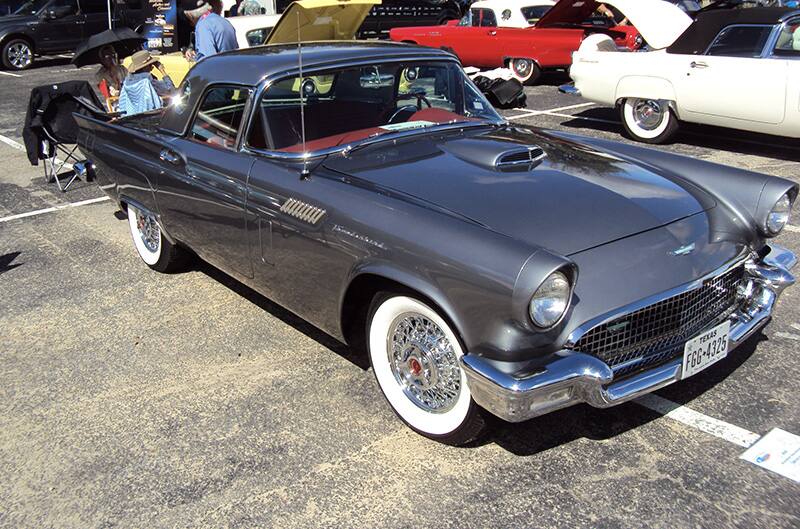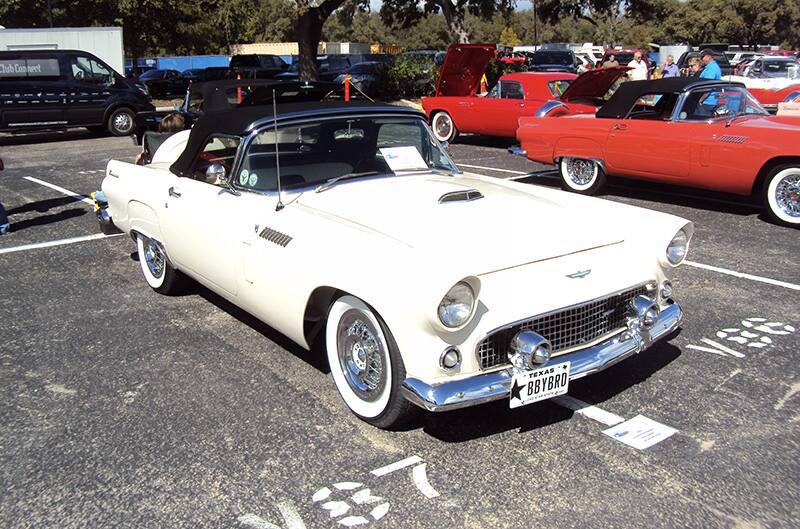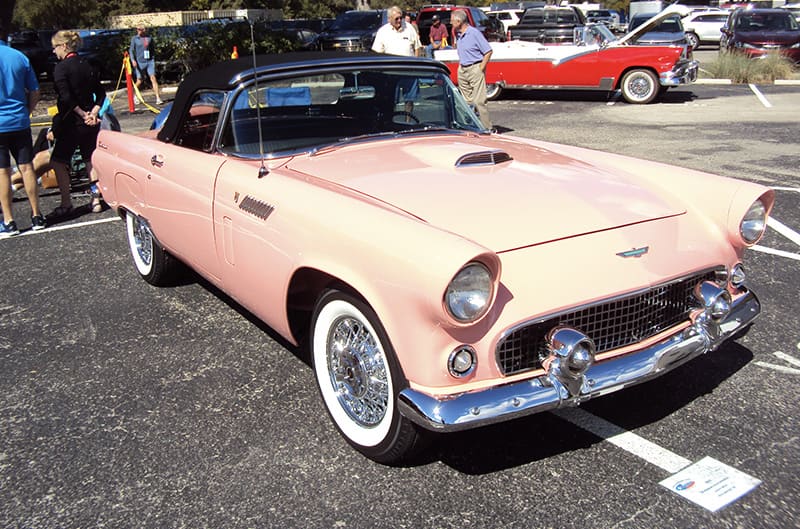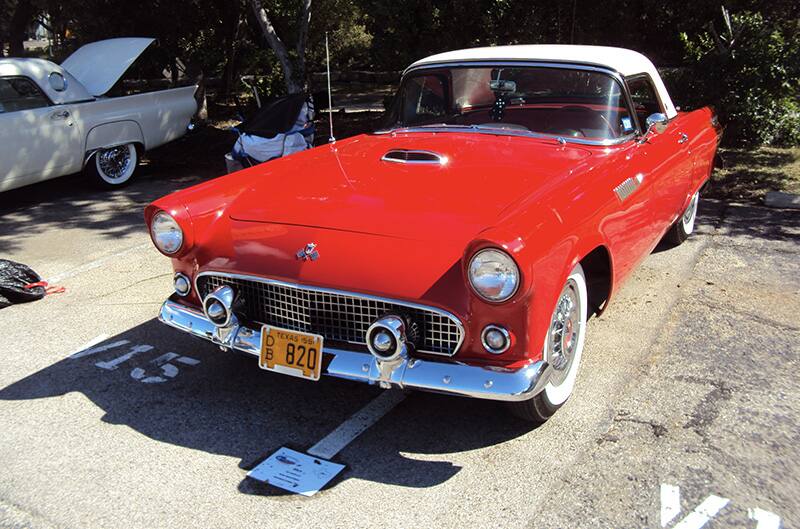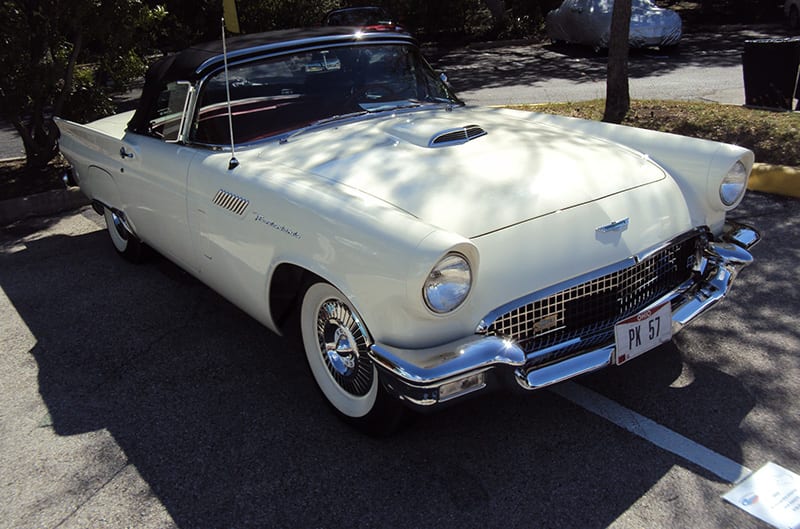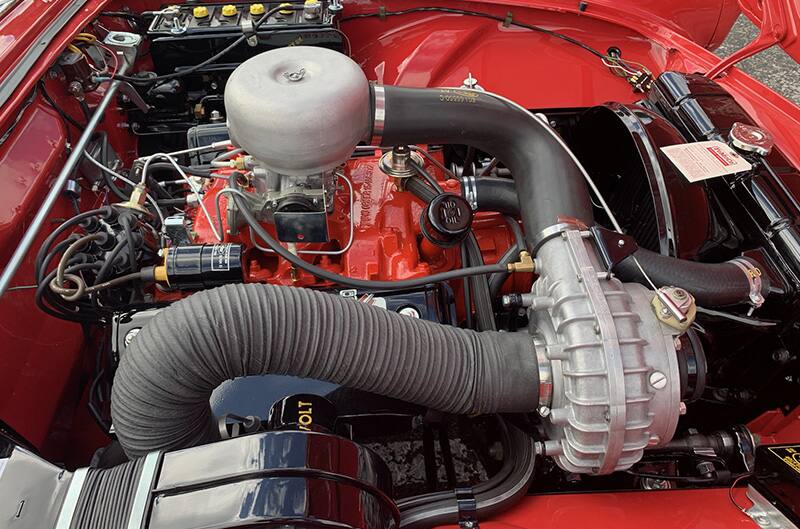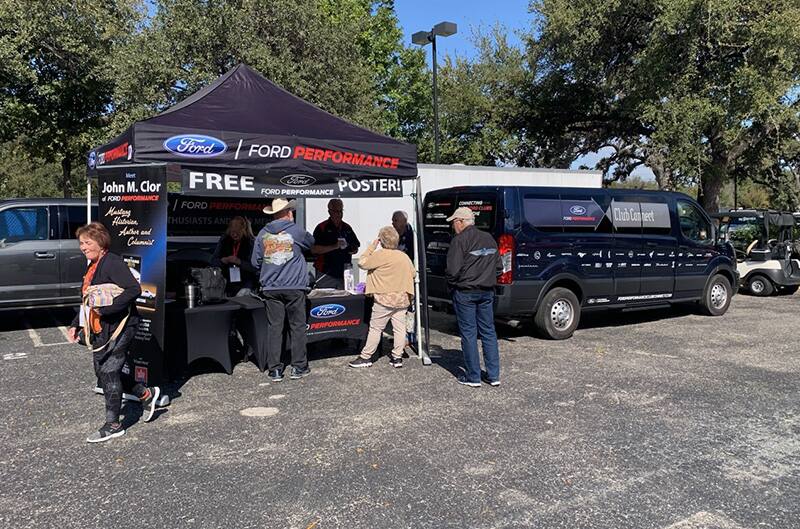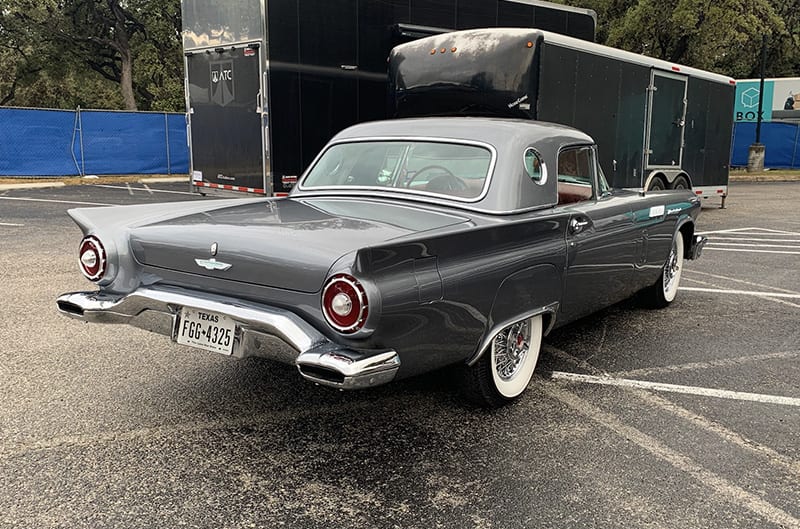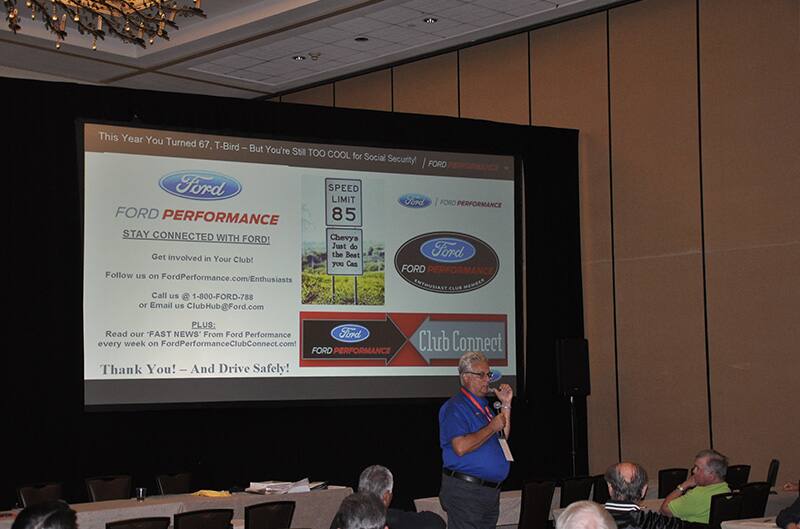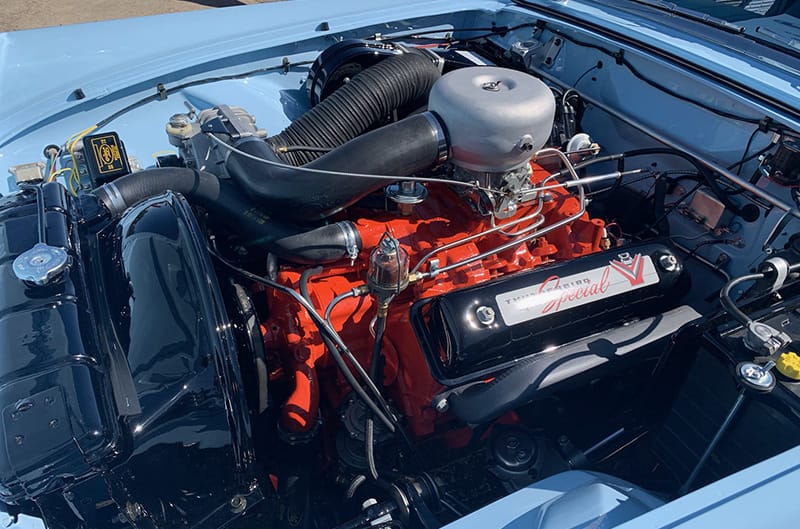 FORD PERFORMANCE PHOTOS / JOHN M. CLOR & COURTESY JOHN SMITH