DETROIT, Mich. - The annual Detroit Autorama is not only a huge draw for thousands of car admirers, but after celebrating 70 years of showcasing enthusiast-built customs, hot rods and street machines, it also serves as a significant piece of Detroit's automotive heritage. Enthusiasts come to The Motor City each winter from all over the country to witness the best examples of what grass-roots car lovers have assembled in the collector car world.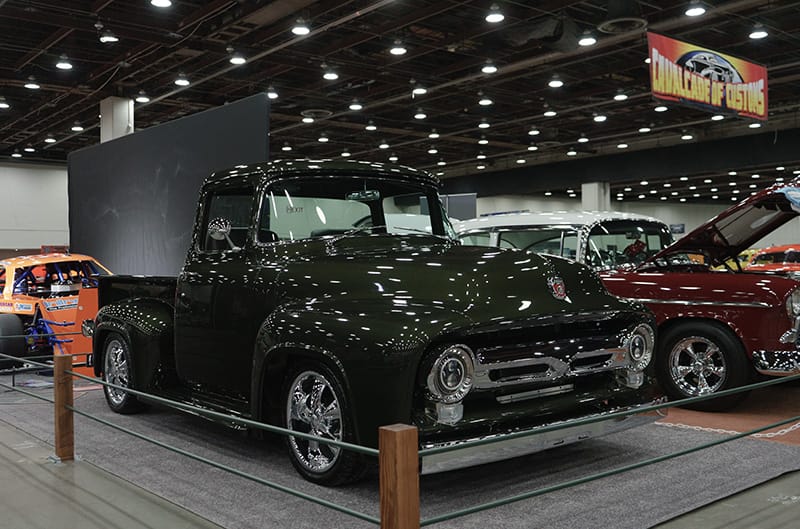 The milestone 70th edition of the Detroit Autorama custom car show took place February 24-26, 2023, at Huntington Place (formerly known as Cobo Hall) in downtown Detroit. Here, Autorama is a multi-level event where the main floor holds the "Great Eight" show car national award contenders, plus all sorts of hot-rods, customs and street machines. The lower level of the convention center is known as "Autorama Extreme" for its incredible rat-rods, patina rides, motorcycles, live music and what is sometimes called the automotive sub-culture. We'll cover that in an upcoming Quick Look, so for now we'll concentrate on the main show happenings upstairs.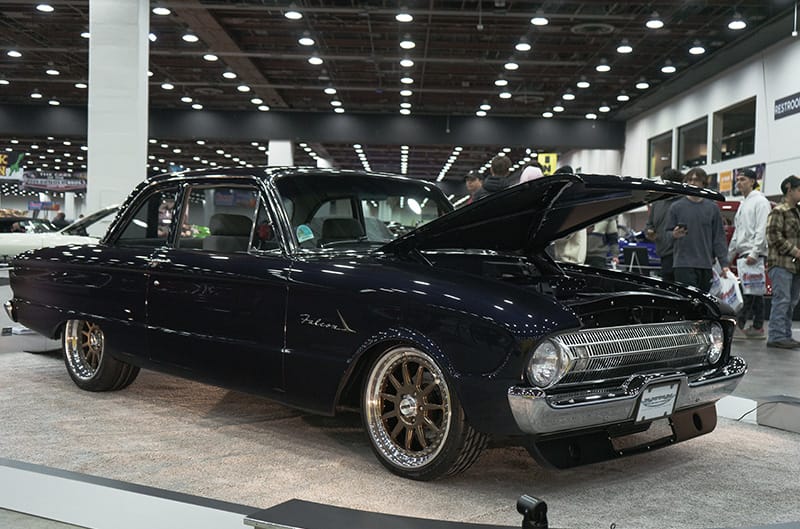 The Detroit Autorama is likely best-known for its prestigious custom car award named "The Ridler." It is chosen from a field of eight of what are considered to be the best-of-the-best new, never-before-seen customs that make up what is known as "The Great Eight" competition. Two Ford vehicles made their way into The Great Eight at this year's show: One was from Ford mega-collector George Conrad, crafted from a 1978 Ford Mustang II King Cobra. It was nicknamed the "King Coyote" because it packs a punch with a Whipple-supercharged Coyote V-8 engine and unique customized styling.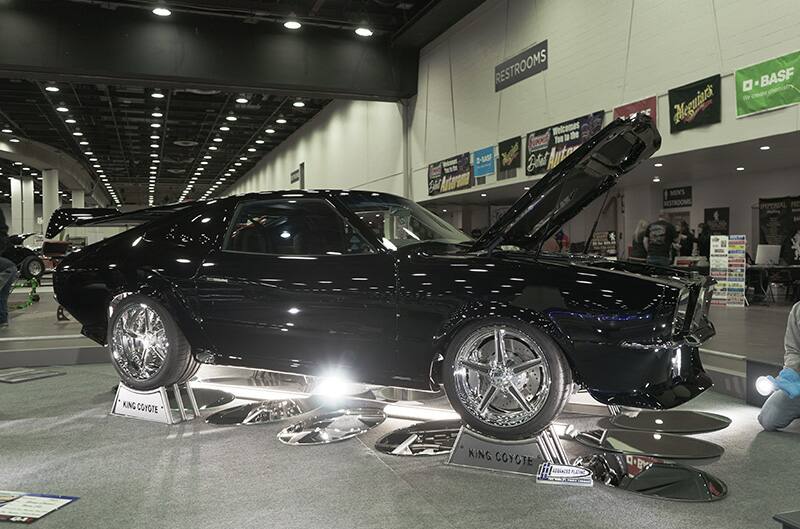 The other Ford among The Great Eight was Rejean Desjardins' 1965 Ford Mustang "GT-427." This beautifully built custom retains classic Mustang cues but with a modern twist. Rejean's car features a Ford Coyote engine that is controlled by a MoTeC ECU along with the unmistakable eight INNOV8 stacks. Both of these custom Fords are unique in their own way and captured the attention of thousands of onlookers who stopped to fully take in the essence of these builds.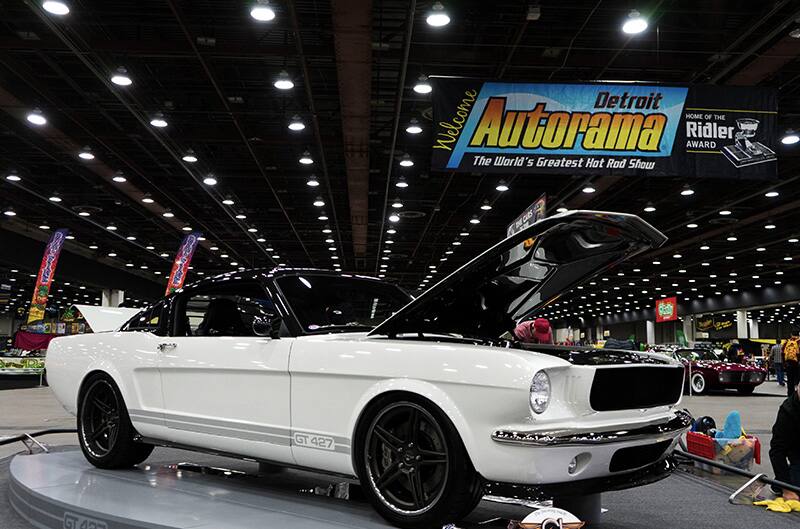 The Detroit Autorama has something for everyone in addition to all of the cars – including memorabilia, entertainment, food and even celebrity appearances. Stay tuned for our coverage of Autorama Extreme 2023, but for now take a look at some of our favorite Fords that we found after walking every single one of the many rows of vehicles on the main floor of the 70th Annual Detroit Autorama: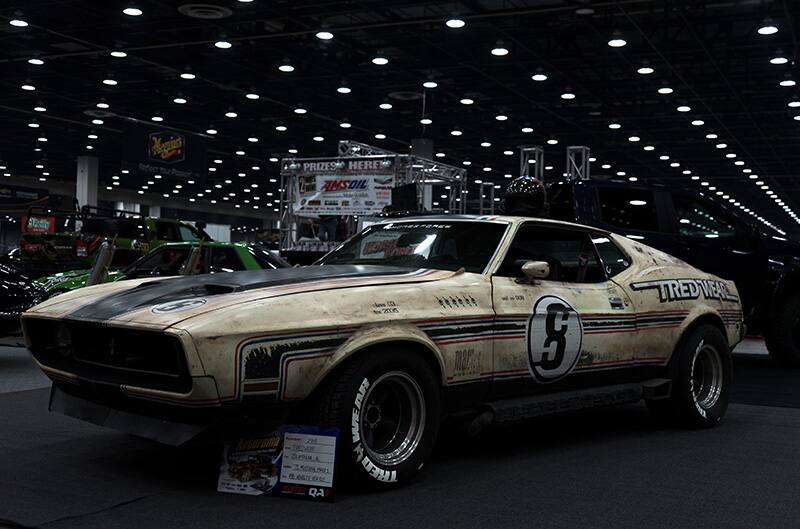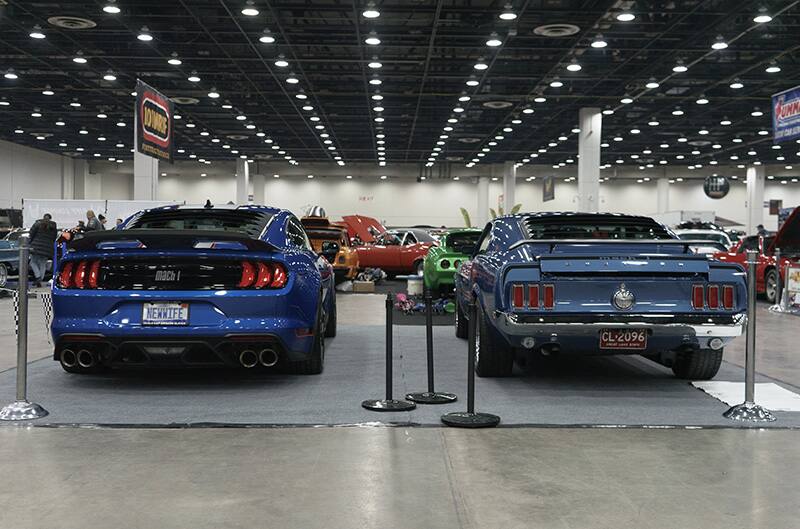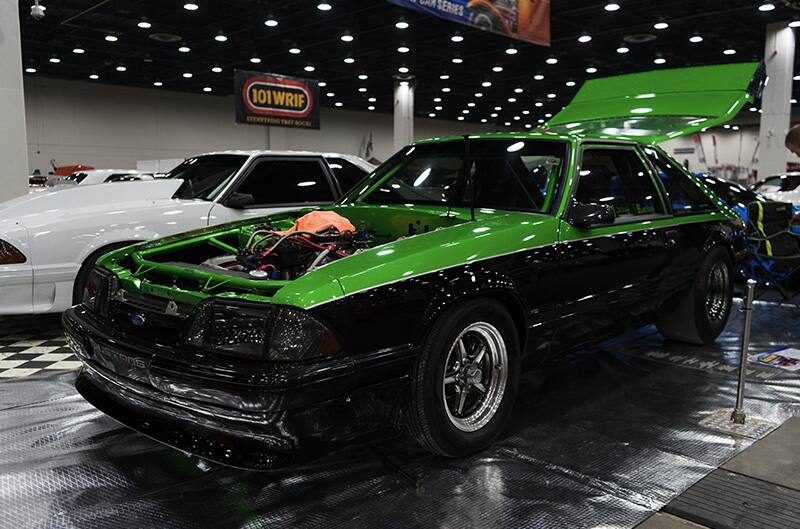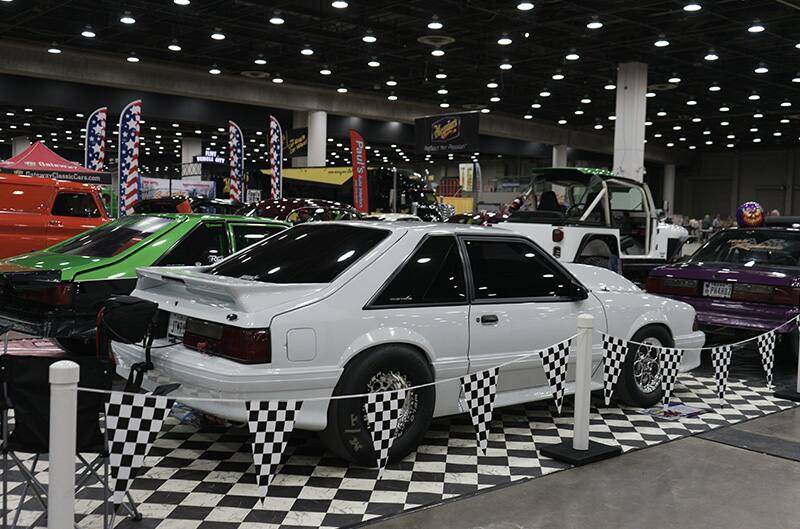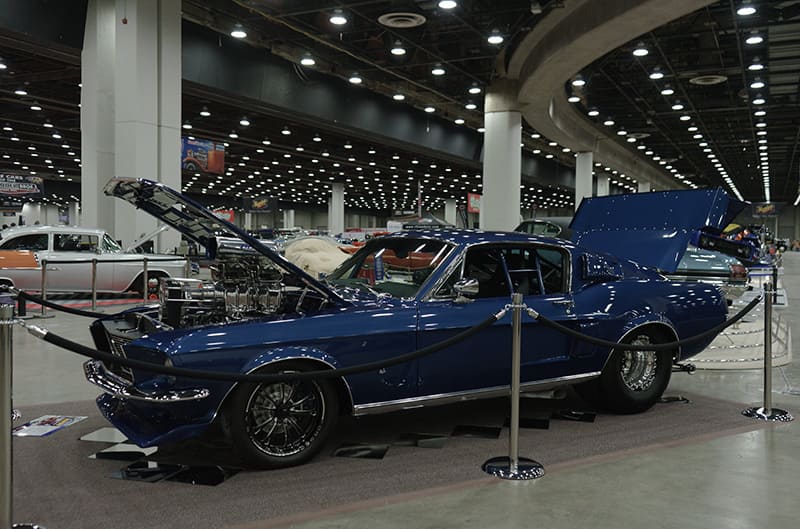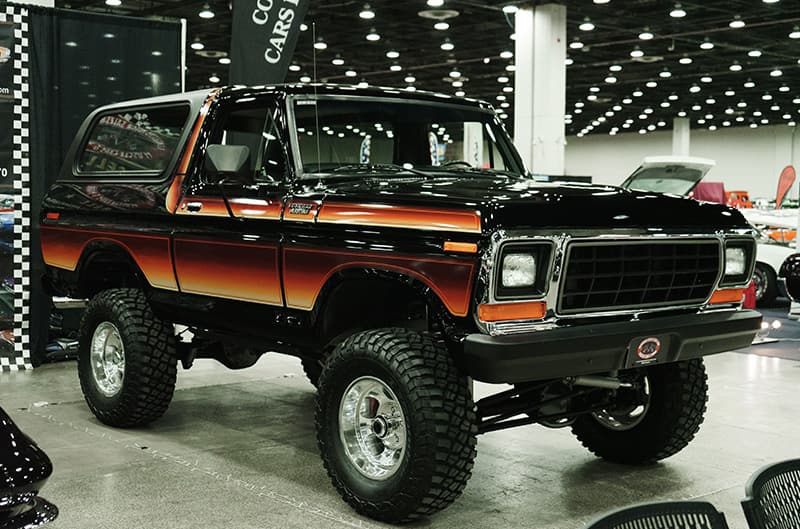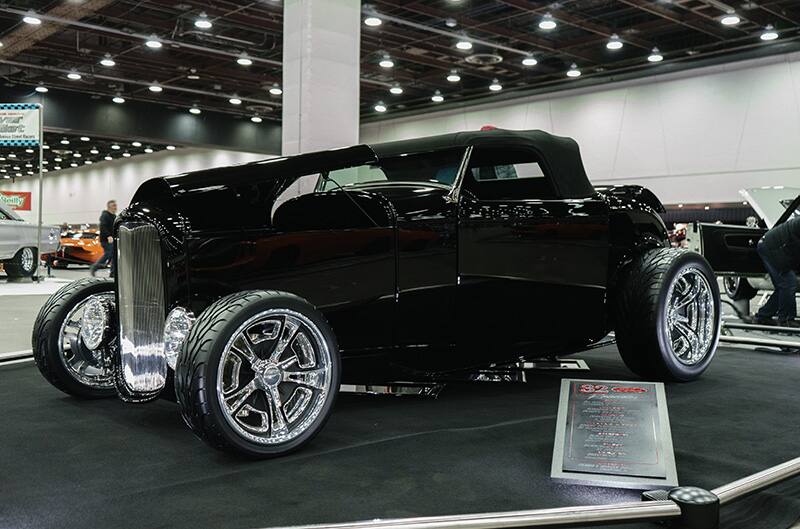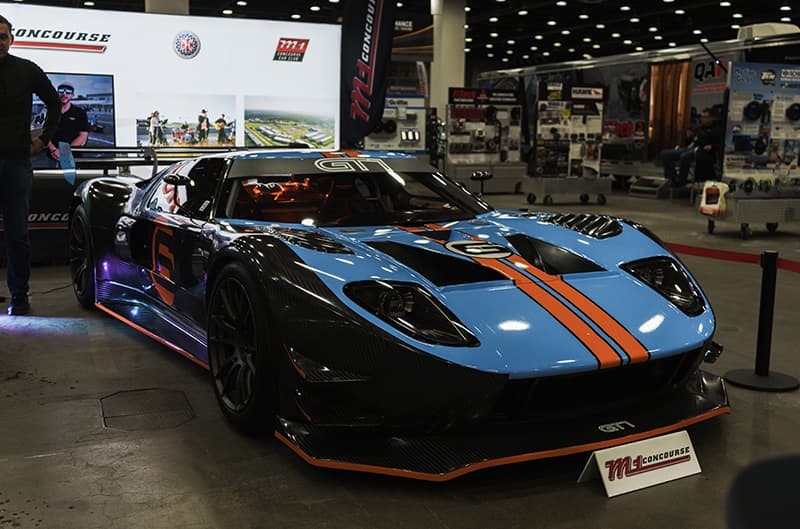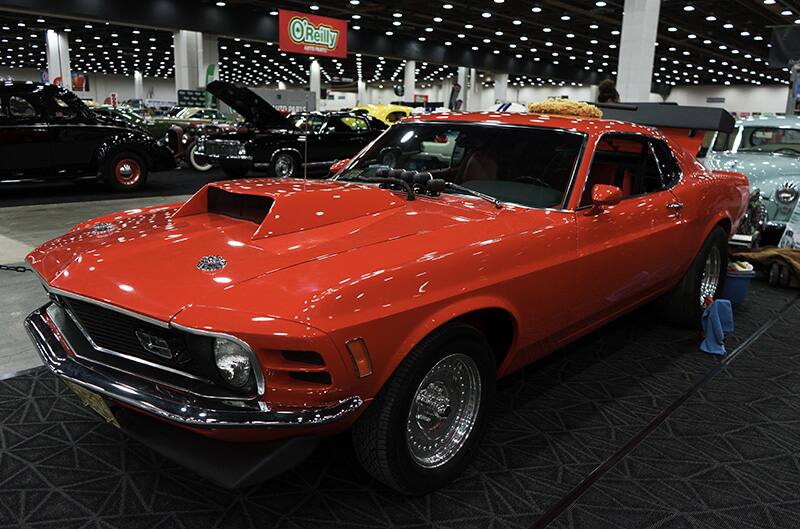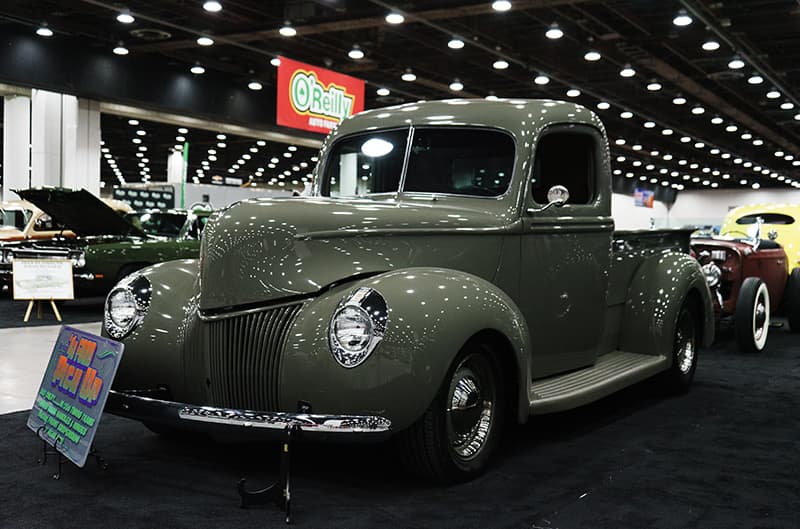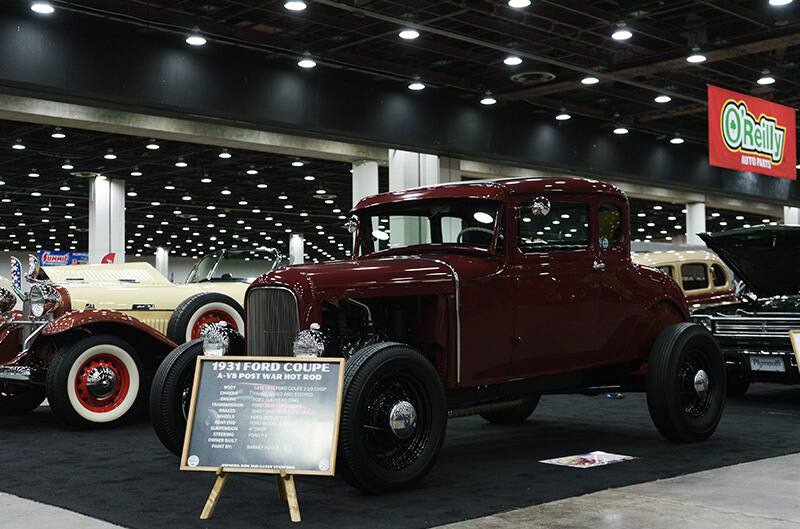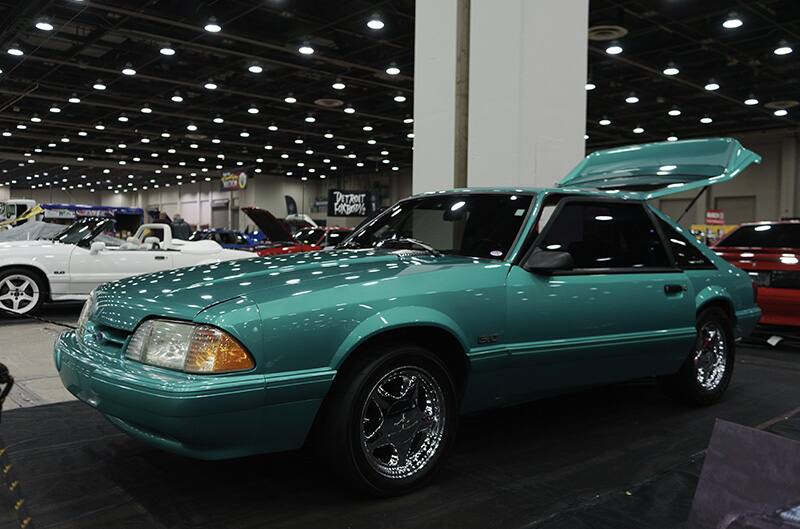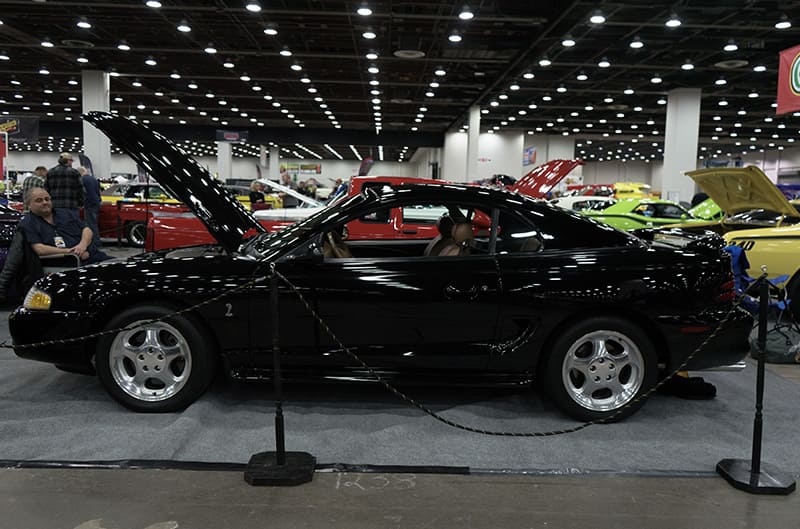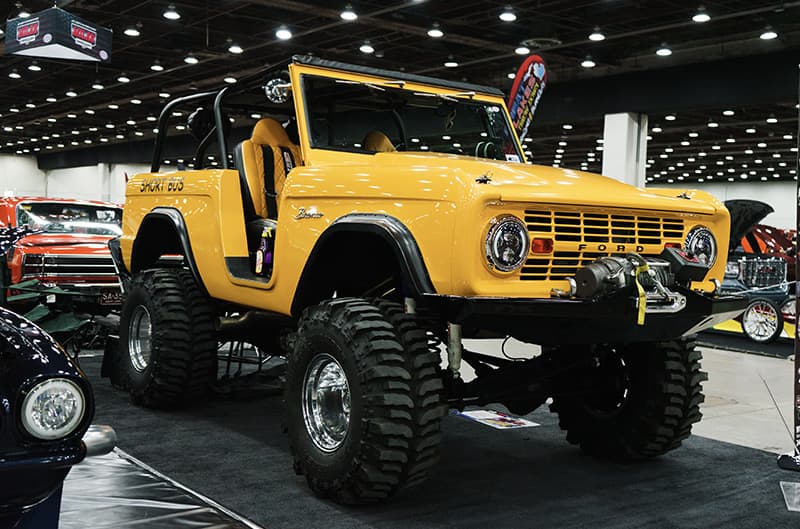 FORD PERFORMANCE PHOTOS / COURTESY AUSTIN ATWOOD