DEARBORN, Mich. – After Ford had toyed with the idea of producing a two-seat mid-engine sports car in the mid- to late '60's, Lee Iacocca struck a deal with Italy's De Tomaso Automobili to import the stylish De Tomaso Pantera and sell the Italian-built, Ford-powered sports car through the Lincoln-Mercury dealer network. Available in America from 1972 to 1975, Lincoln-Mercury dealers moved over three-quarters of the 7,000-plus Panteras sold over the 20 years it was produced, as De Tomaso kept making the car for Europe until the early 1990's.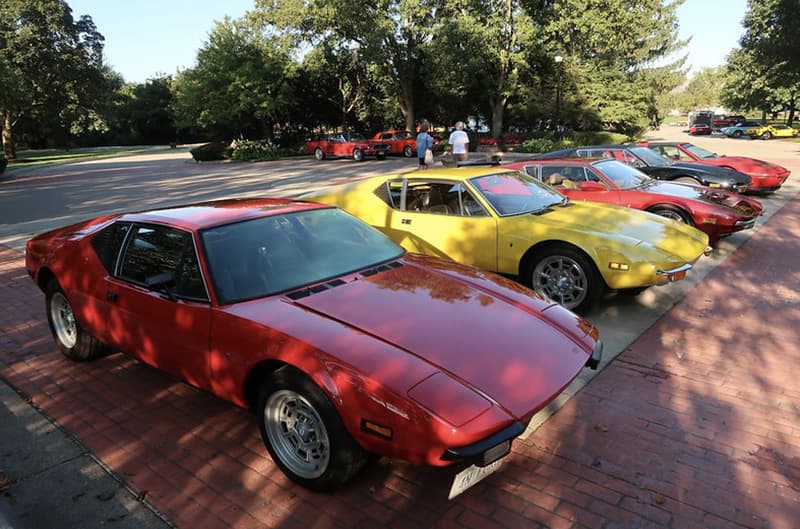 The De Tomaso Pantera featured a double-wishbone suspension, disc brakes, rack & pinion steering, and of course that big, Ford 5.8-liter, 351 Cleveland V-8 rated at 330 horsepower. The late American designer Tom Tjaarda had penned the Pantera during his two years at the Italian design house Carrozzeria Ghia, which had a strong working relationship with Iacocca.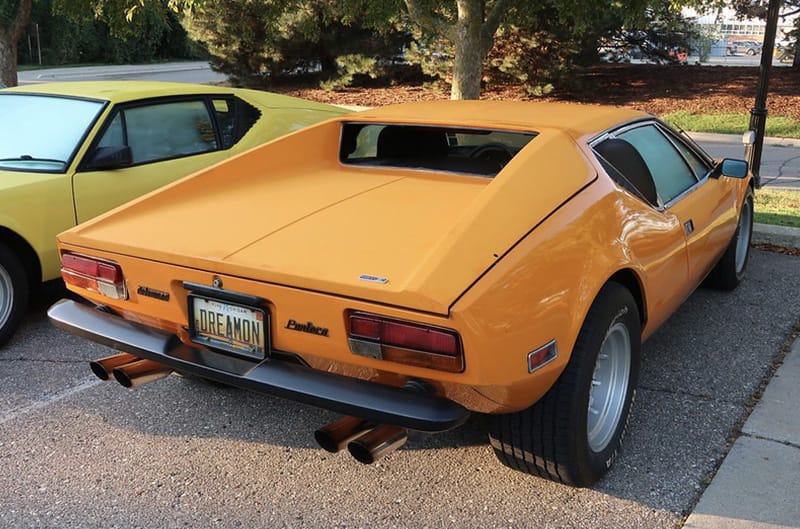 Today, the Pantera (which is Italian for "Panther") is a high-end collectible sports car that is a Ford fan favorite thanks to its supercar styling and Ford V-8 power. Of course there are clubs dedicated to these cars, including Pantera International and the Pantera Owners Club of America (POCA). A Regional Chapter of that latter group, the Great Lakes Panteras, set up a "Fall Fling" at the Ford Rouge complex in Dearborn to celebrate "50 Years of Ford Power" in an extended weekend event September 8-10, 2022.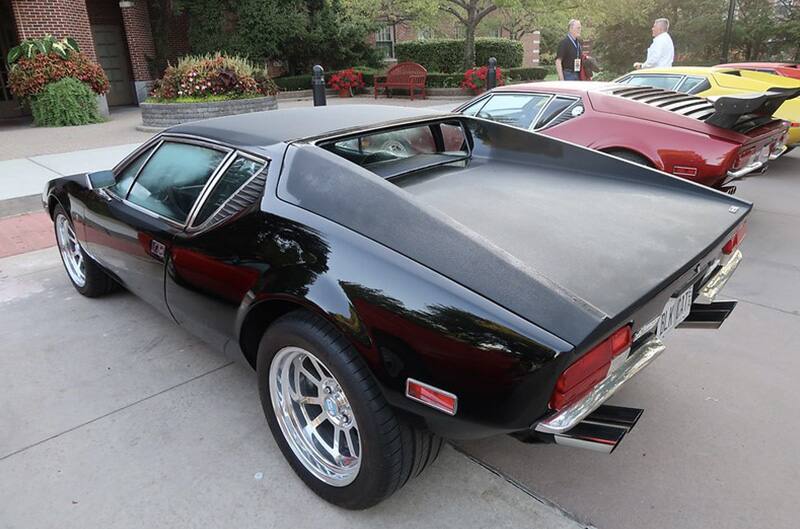 After registration at the famed Dearborn Inn for participants on Thursday and a welcome dinner at the Ford's Garage Restaurant in Dearborn, they gathered in the hotel lot Friday at 9 a.m. for a parade-style departure to the nearby Rouge Complex, led by a new Ford GT provided by Ford Motor Company. Once set up at the Rouge, the group boarded shuttle buses for a rotation of four separate, private tours of the Dearborn Truck Plant to see F-150s built, the BEV Plant where the all-electric F-150 Lighting is made, the Dearborn Engine 5.2L Niche Assembly Line, and the Dearborn Tool and Die plant. Upon their return and an on-site hot-dog lunch, plant managers teamed with the club to judge the nearly 40 Panteras (and 2 De Tomaso Mangustas) on display before setting up a procession drive back to the hotel. That evening, the event banquet included guest speakers Shaun Whitehead, Ford's Director of Manufacturing – Vehicle Operations, who spoke about her 33-year career at Ford, as well as Shelby American President Gary Patterson, who talked about the Shelby Pantera that had lead Chrysler to build the Viper.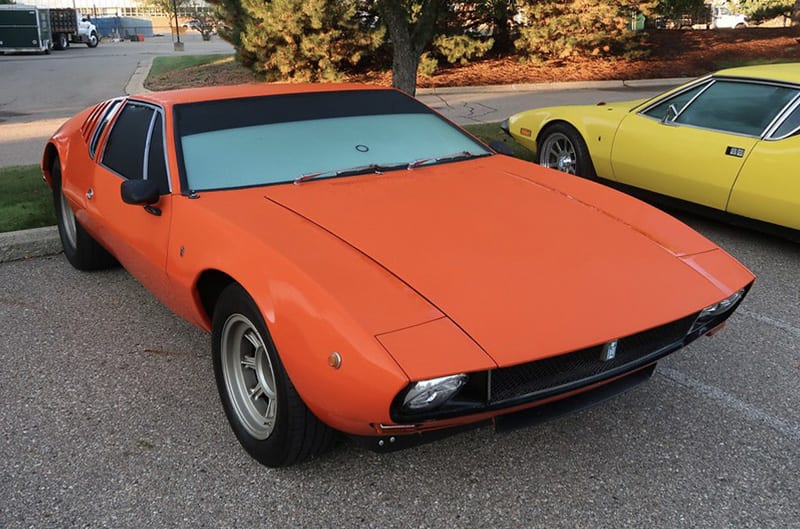 On Saturday morning the Panteras gathered for a 30-minute drive to the Edsel & Eleanor Ford mansion in Grosse Pointe Shores for a group tour before being greeted by Edsel B. Ford for a lunch at the on-site restaurant and a raffle for JDRF. Afterward, the group drove back to Dearborn for a photo op at Ford World Headquarters in what could only be considered as a truly memorable event. Longtime Shelby enthusiast and SAAC-MCR club co-founder Jeff Burgy stopped in during the gathering, telling us that he had owned a Pantera in the mid-70's and was interested to see what's new in the marque. (He was amazed at how many custom accessories are available for Panteras these days.) Of course Jeff was there with his camera, and shares some photos of what he saw during the event in his photo gallery below. Enjoy: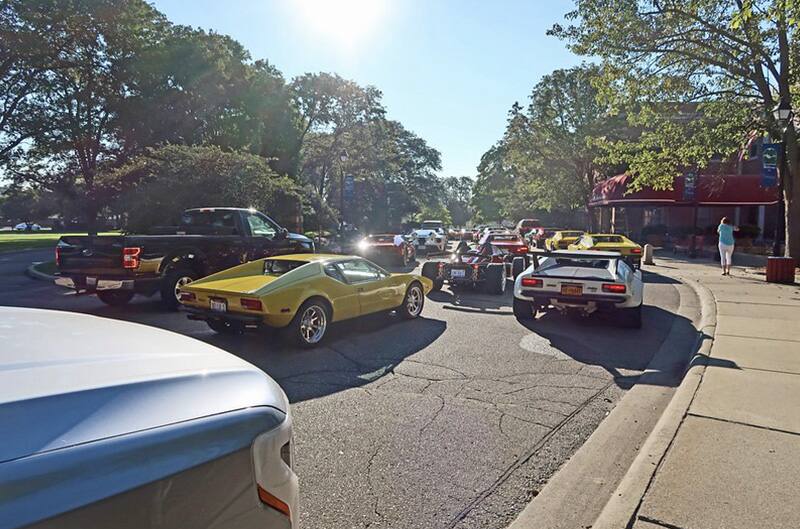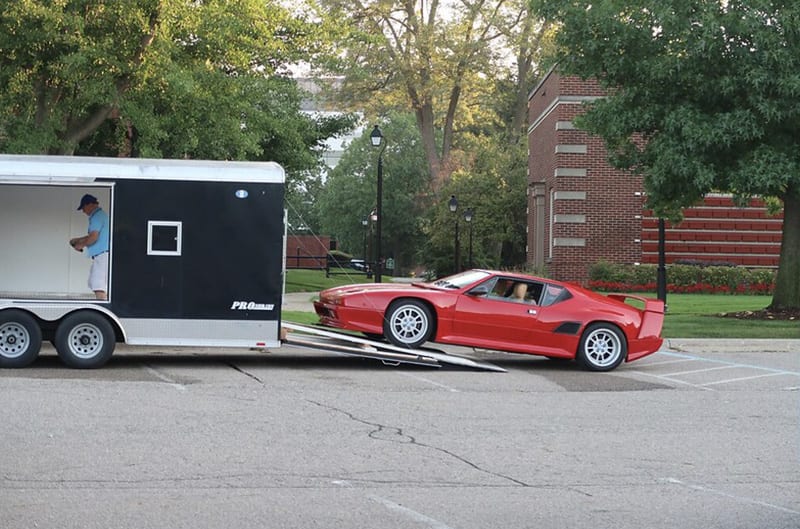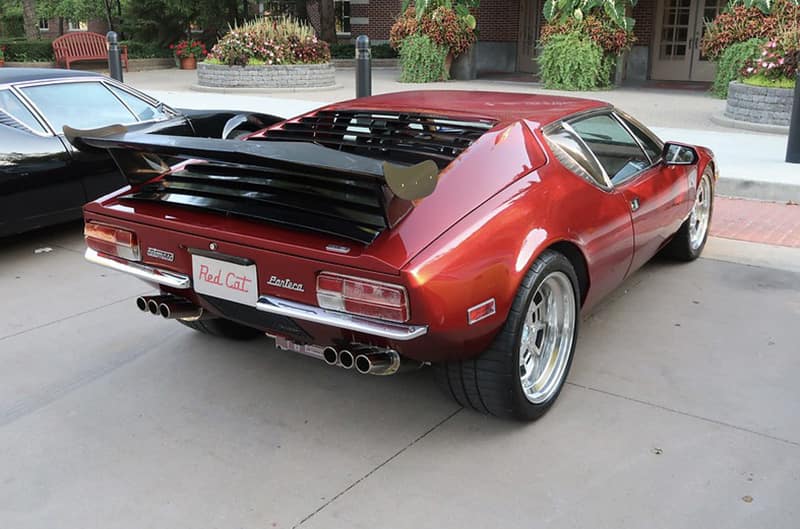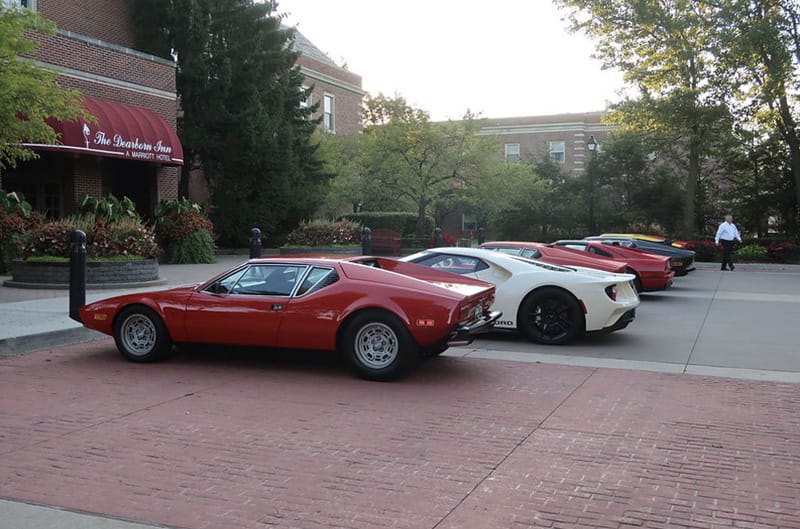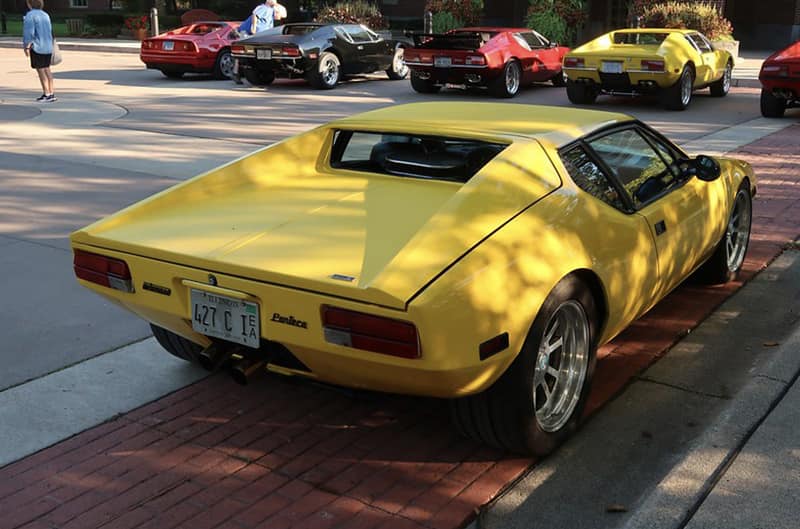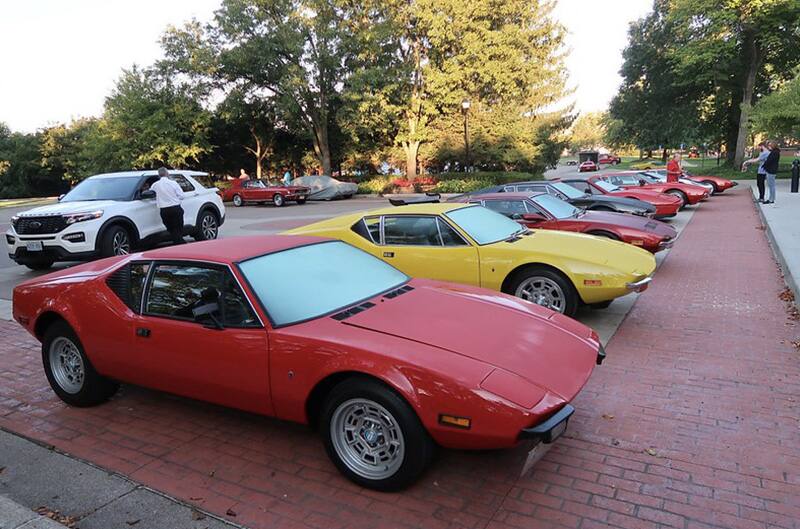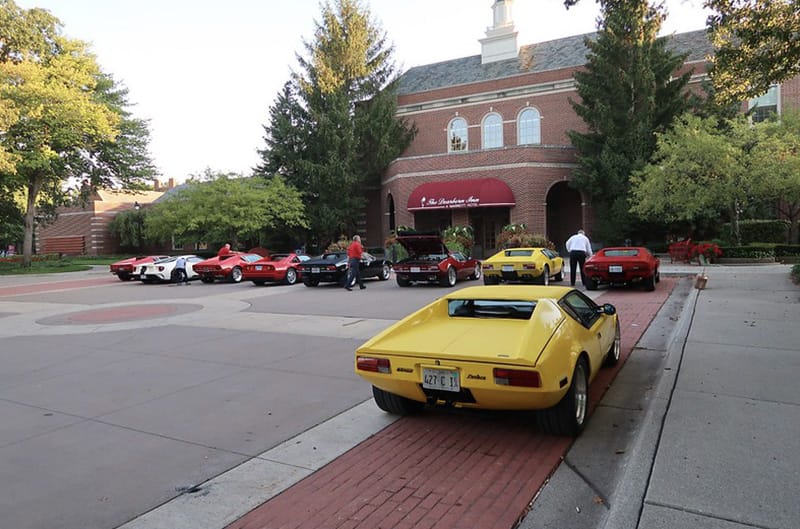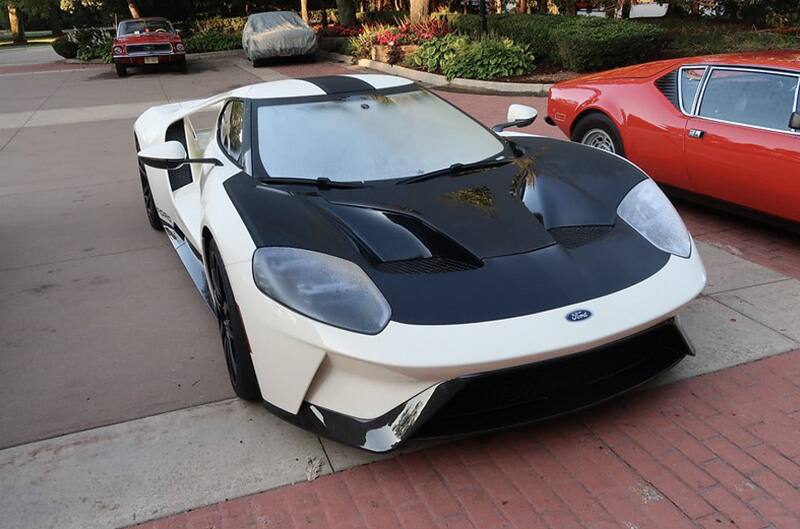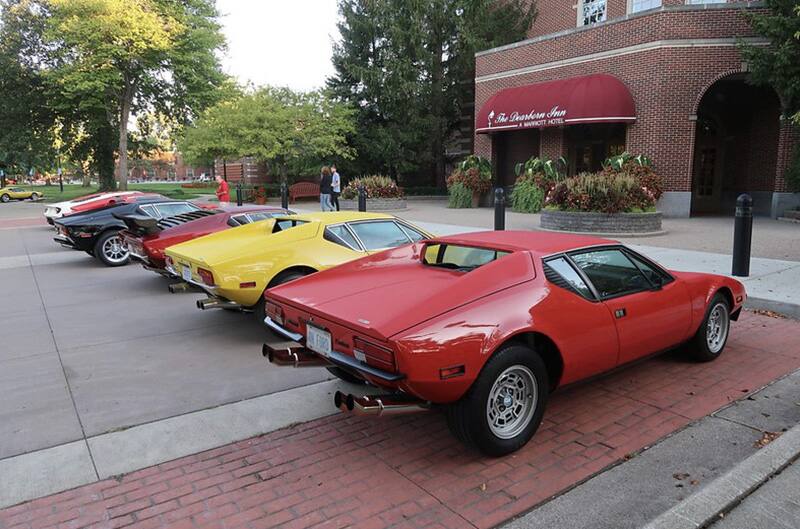 FORD PERFORMANCE PHOTOS / COURTESY JEFF BURGY