DEARBORN, Mich. – If winter weather has your collectible Mustang or Ford in storage and the cold is keeping you out of the garage, you can still get your Ford fix without over-indulging in too much online time. Simply stay inside and read a couple of great books that are sure to entertain and inform even the biggest of Blue Oval fans.
Our choices for you to put at the top of your must-read list this winter are two softcovers that belong on any Ford enthusiast's bookshelf: The first is called "The Adventures of Al Joniec, Ford Drag Racer." It's billed as a story of "Mustangs, Cobra Jets, Airplanes, Dragons, Hairy Ones and 2,000 Worms" and is penned by Charles R. Morris (along with Al Joniec).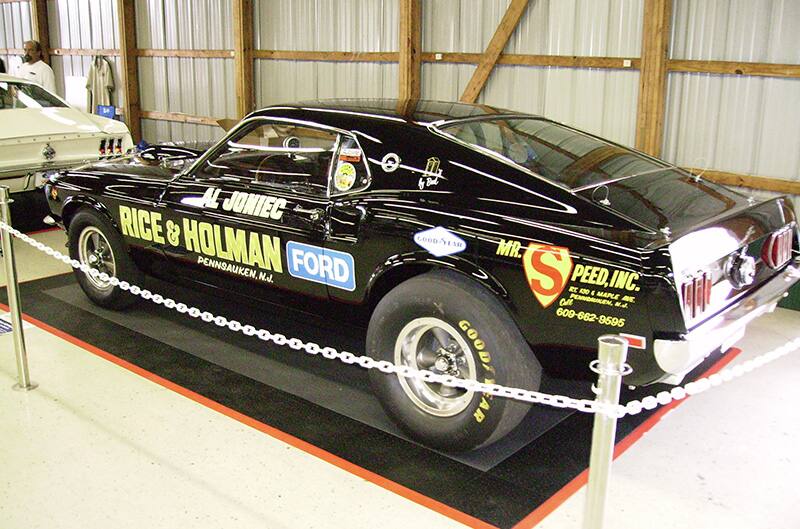 As the promo says, "If you've ever wondered what it was really like to live through the golden years of racing, look no further than The Adventures of Al Joniec, the new book from drag racing historian Charlie Morris, as told by the Batman himself! Al Joniec put the 428 Cobra Jet on the map for Ford by winning his class and Super Stock Eliminator at the 1968 NHRA Winternationals, but he started out as a hot-rod loving kid in Philadelphia with a natural knack for getting the most out of an engine. This book chronicles his days as a dealership-sponsored racer, his membership in the Ford Drag Team, and his impressive exploits as a match racer extraordinaire. Al's account is peppered with a collection of hair-raising and humorous tales from the wild world of drag racing in the late 1950s through the early 1970s as he drove winning Fords in the Super Stock, Factory Experimental, and early Pro Stock ranks. Al also delivers a behind-the-scenes look into his other automotive endeavors that included SCCA racing, vintage sports cars, NASCAR truck series, and engine developments for both automotive and aviation applications. And it all started with 2,000 worms!"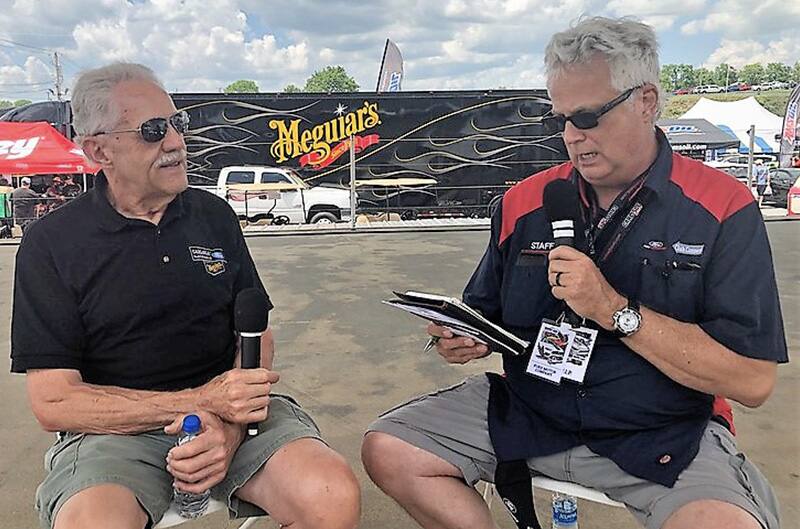 Ford Performance got to interview Al in-person on-stage at the Carlisle Ford Nationals a while back, and we can verify that he's one heck of a storyteller. This book is filled with that same magic that has kept Joniec an in-demand personality in our hobby still today. As for the 2,000 worms reference . . . well, you'll just have to read the full story about this legendary Ford drag racer. The 168-page large-format paperback lists for $19.95 (plus shipping) from a variety of online retailers. Or see The Adventures of Al Joniec, Ford Drag Racer — Stance & Speed (stanceandspeed.com) for full info.
If you happen to be into more modern-day Mustangs and are interested in a hands-on approach to performance, then we'd highly recommend that you pick up a copy of "Ford Mustang 2011-14: How to Build & Modify," by our friend Wes Duenkel. It's part of CarTech Books' "How To" series and is a must-have reference and idea book for any S-197 owner -- especially those with original Coyote V-8 power. The book extensively covers all major aspects of improving S197 Mustang performance, and includes a complete build of a 2012 Mustang GT. Wes did all of the work on the car in his garage and driveway on jack stands, plus all the photography, plus wrote the entire book, too, so he not only talks the talk, but walks the walk!
The book promo well-explains the focus on 2011-2014 Mustangs, as the S197's change to Coyote power in 2011 was considered a huge upgrade over the previous 4.6-liter engine. In "Ford Mustang 2011-2014: How to Build and Modify," Duenkel takes us through the entire car, system by system, to explore ways to get more performance out the last of the fifth-generation Mustangs. Included are chapters on engine modifications, brake and exhaust upgrades, power adders, chassis and suspension upgrades, cooling system modifications, and EFI and tuning tips. Wheels and tires, differentials, electronic upgrades, and more are also covered.
The 2011-2014 Mustangs are now finding their way into the affordable category with warranties expiring and acquisition costs being very reasonable. Of course, as with all generations of Mustang, there is a robust aftermarket to explore for performance parts and accessories. The S197 has established itself as a very affordable and rewarding platform – perfect for a first project car, and this book can really help guide you through the whole process to help you make your Mustang everything you want it to be. Although Duenkel is perhaps best-known for his Ford and Mustang motorsports photography, his writing is as clear and accurate as his photos. This expert, 176-page how-to guide is well worth its cover price of just under 40 bucks that you'll find online, but we'd opt for the option of ordering an autographed copy here: http://www.wesduenkel.com/store/ford-mustang-2011-2014-how-to-build-modify
So add these two books to your personal Ford library today, and let winter do its cold-rain-and-snow thing while you log some rewarding reading time. After all, you can never know too much about the Ford Mustang!

FORD PERFORMANCE PHOTOS COURTESY THE AUTHORS & JOHN M. CLOR