MEDFORD, Ore. -- The fourth time's a charm for the Ford footprint at the annual "Gathering at the Oaks" concours in Medford Oregon. Now in its fourth year, Gathering at the Oaks is gaining recognition in the Southern Oregon classic and collector car scene. It's a very egalitarian event, offering something of motoring interest to anyone attending -- including heavy classics, big-game Ferraris, rods, restomods, racers, motorcycles and more, from the highest-quality concours restorations to unrestored original survivors.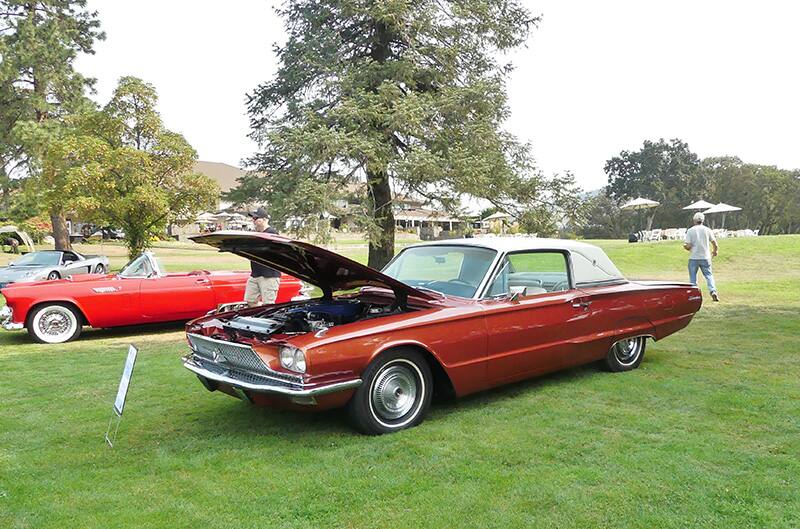 This year's show had something just under 100 entrants on display, with the field ranging in age from the early 1900s to 2021. Interestingly enough, without any particular intent or plan, about a fourth of the field were Fords, Ford brands, or Ford-powered machines. Over its short history, the show has grown in terms of field size, layout, stature, and quality.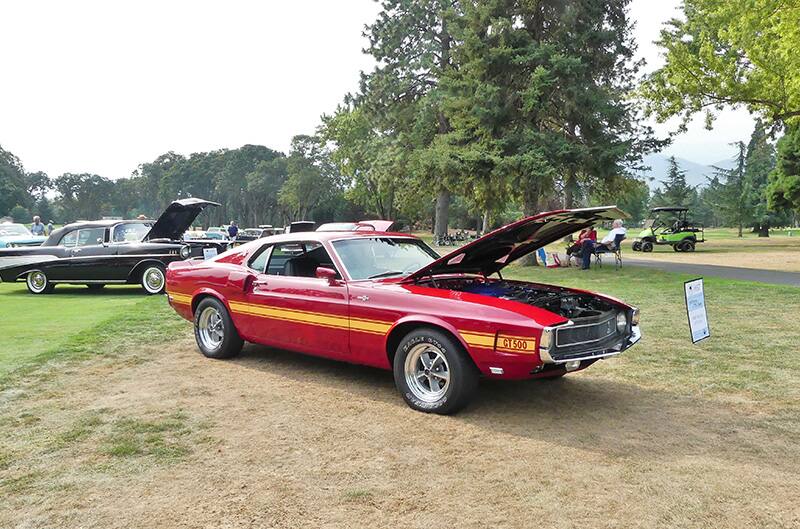 Gathering at the Oaks is held at the sprawling, comfortably scenic Rogue Valley Country Club in Medford, Oregon, just 30 or so miles north of the Oregon/Cali border. The show and club charge a modest admission fee, and a portion of proceeds benefitted David's Chair, an organization that developed and produces high-tech mobility chairs for those suffering the worst effects of ALS (https://davidschair.org/).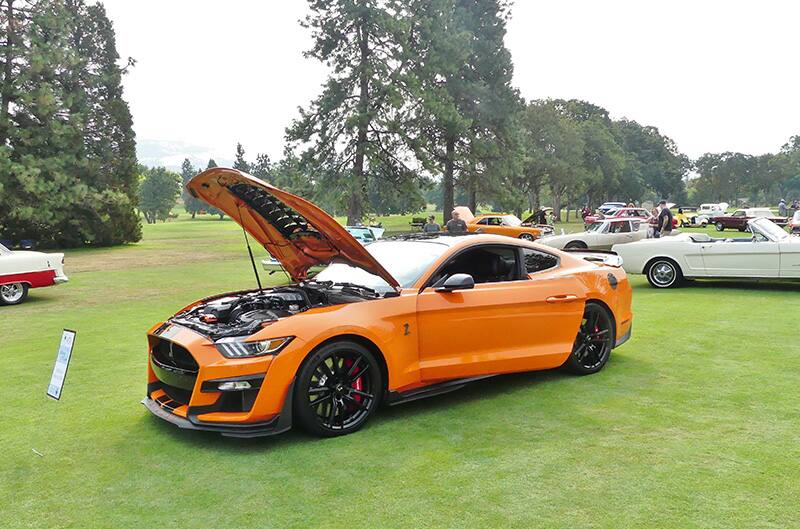 For this year's concours, skies were clear and entrants and attendees were anxious to get out and enjoy each other, and their cars. The Ford footprint ranged from the early 1900s to today (as in a 2021 Shelby GT500), the overall field counted about 100 entries, and Ford, Lincoln, Mercury and other Ford-powered machines made up approximately a quarter of it. Thunderbirds? Sure, several generations of them, from the 50's though the most recent early 2000s-era cars. Rods? Of course, from mild to wild. A nice compliment of Model A's too. Other Shelbiana included a beautifully presented '69 GT500 plus a passle of Cobras.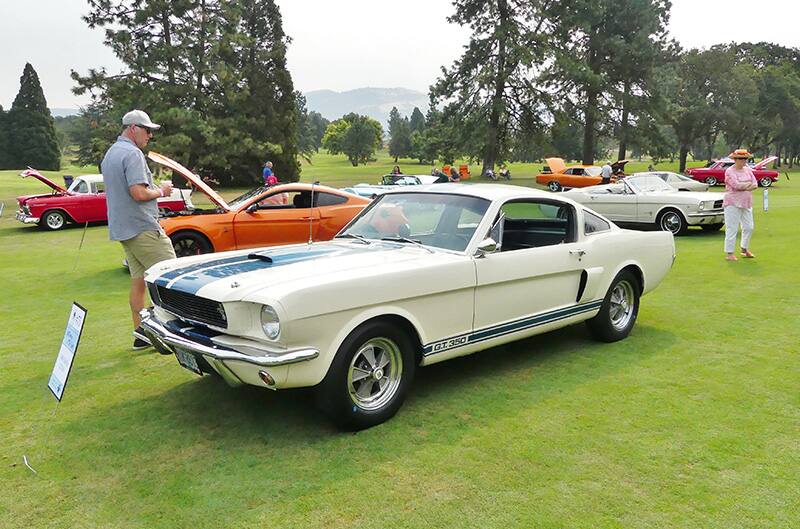 There was also a handsome mild-custom '39 coupe; a beautiful '36 convertible; and a cool '34 panel truck with "Ford Motors Vintage Iron" lettered in gold leaf on the side panels; a great-looking all-black '40 coupe; and a crisp-looking and great-sounding '66 GT350. We also saw a small squadron of mid-60s Mustangs of all flavors. And who wouldn't love a brilliantly red '69 Cougar Eliminator coupe?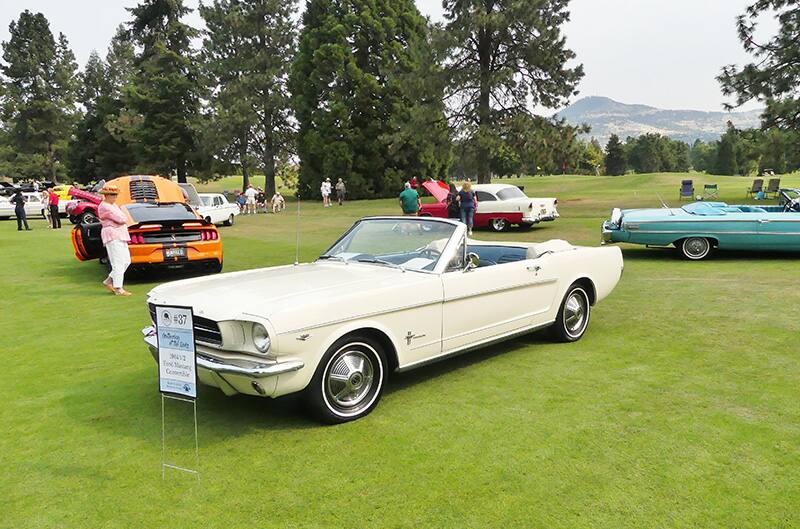 One of our favorites was what may be the most authentic and beautifully restored 1957 Ranchero on this here planet. It had a Thunderbird-spec Y-block 312 in place, along with nearly every other tag and stamping to make it look assembly line / showroom fresh. The show's lone Lincoln was a gem, that being a 1935 Lincoln Model K 6-passenger Sedan. Finished in an elegant maroon red, this lovely formal sedan runs the 110 horsepower V-12, well representing this famous American marque's 100th Anniversary (1922 – 2022).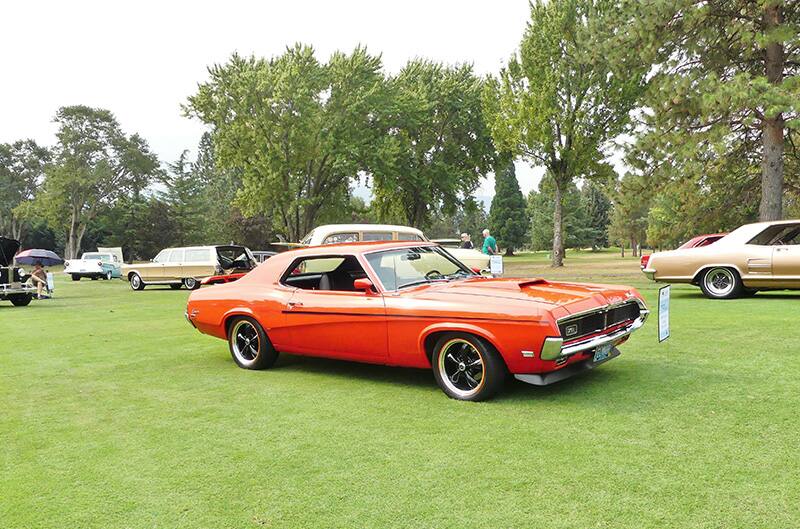 Plans are already underway for Gathering at the Oaks V5.0 and if you plan to be travelling in Southern Oregon this coming fall, it's sure to be a hit, not a miss.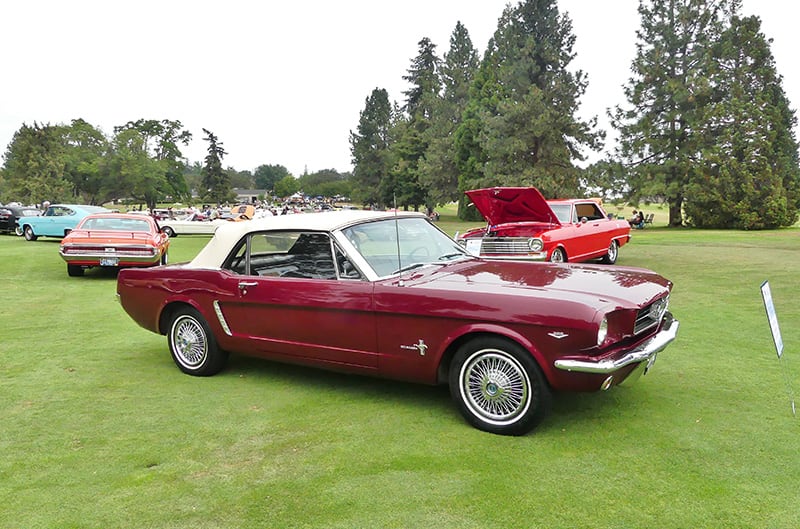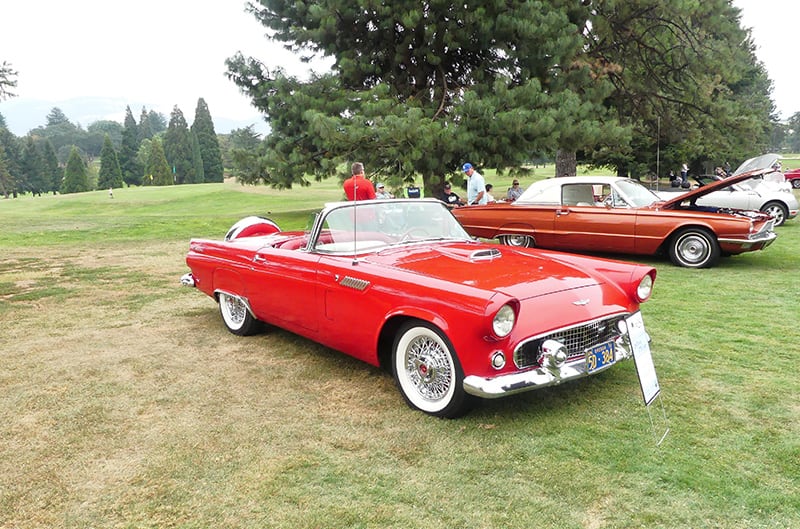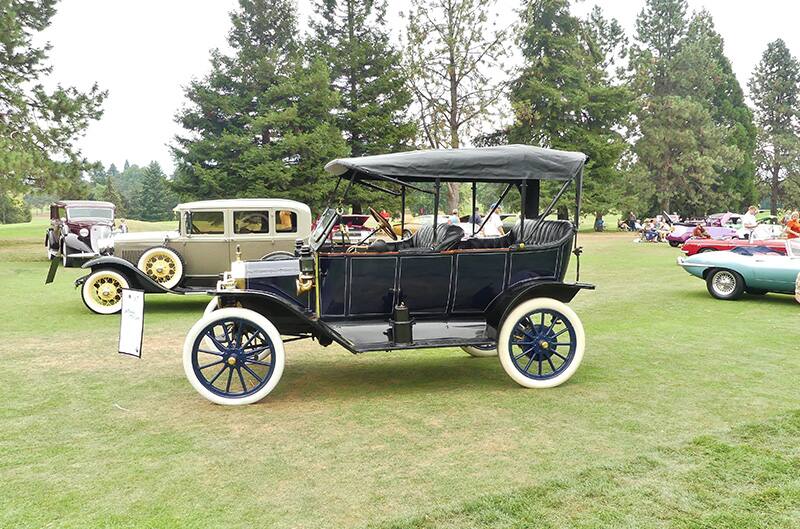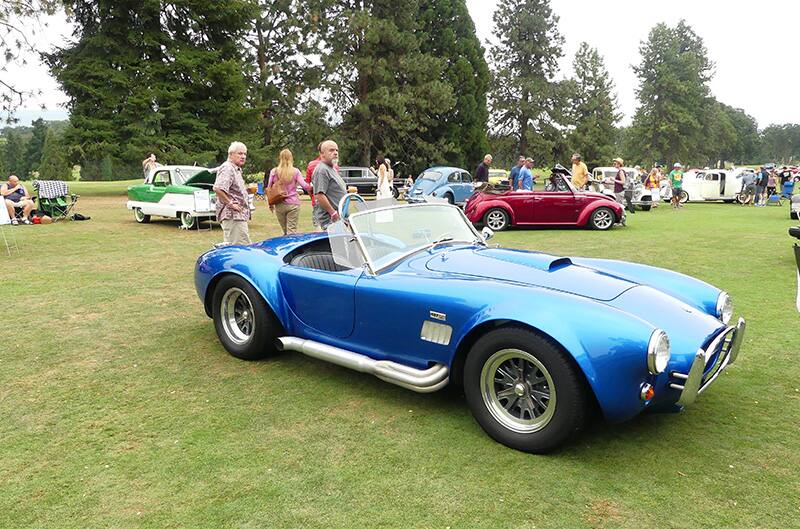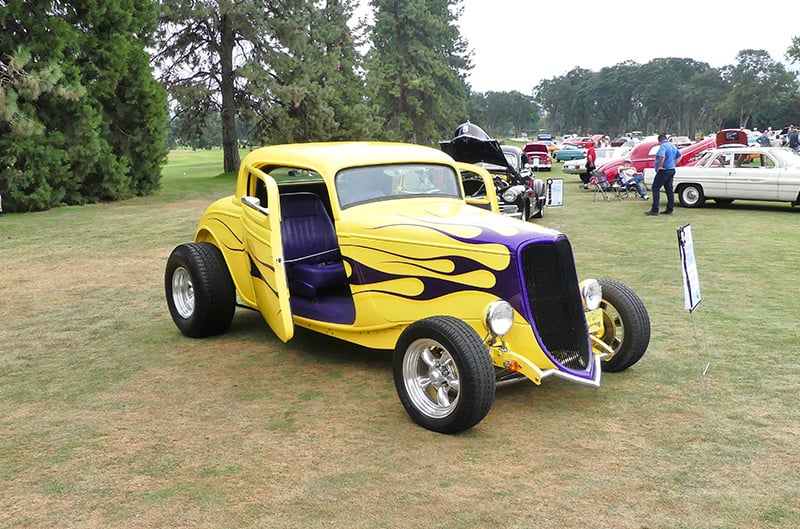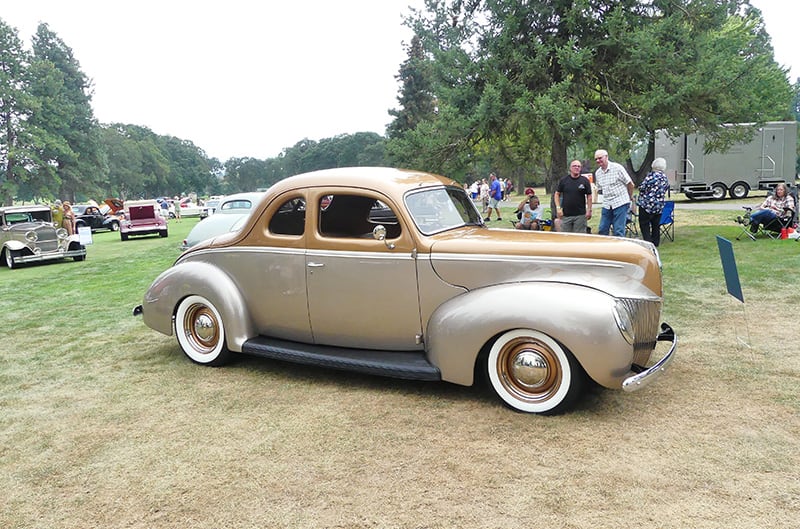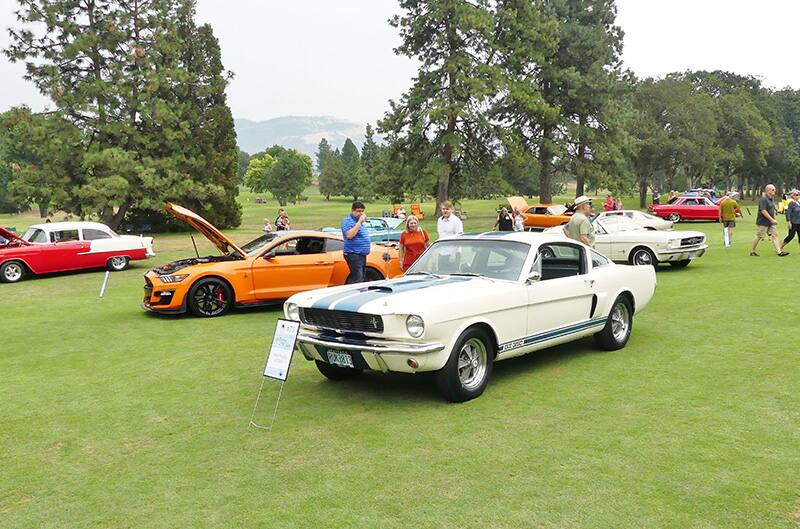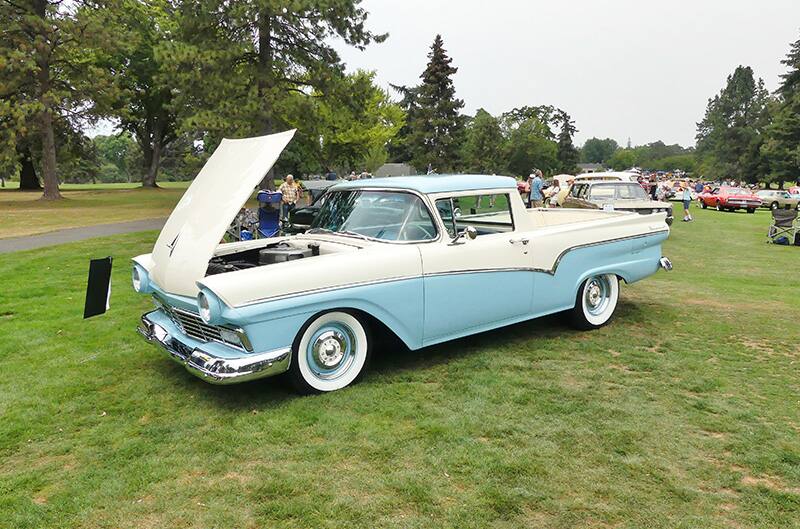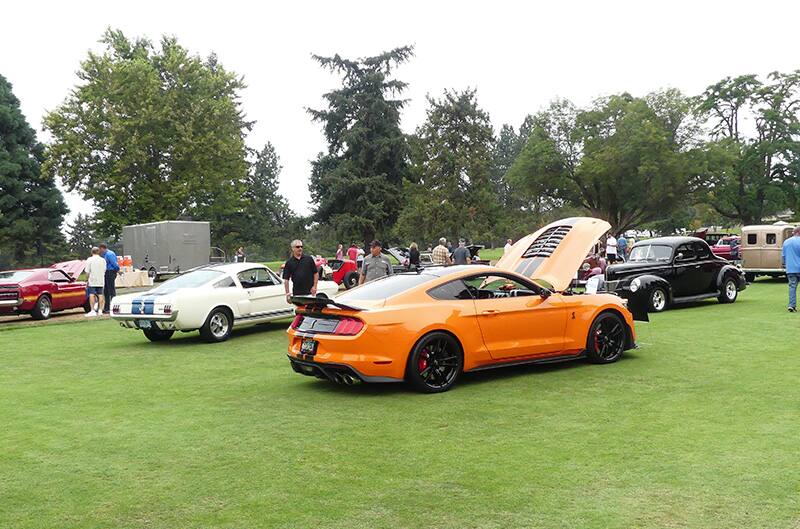 FORD PERFORMANCE PHOTOS / MATT STONE & COURTESY KIRK GERBRACHT