DETROIT, Mi. – Ever since the 7th generation Mustang was revealed at the North American International Auto Show during an outdoor unveiling at Hart Plaza in downtown Detroit last month, the 2024 Mustang has been dominating the non-EV automotive media – and rightfully so. But in the Ford enthusiast community, the buzz around the "Mustang Stampede" event that was at the core of the world introduction continues to be the talk of the town. To those who were there, the Stampede event was more a celebration of Ford's iconic pony car than it was a new-car introduction. Not only did hundreds of the Mustang faithful attend the multi-faceted event along the Detroit River, just a brief walk from the NAIAS home venue at Detroit's Huntington Place convention center, but thousands more saw the official press event that was live-streamed to fans all over the world.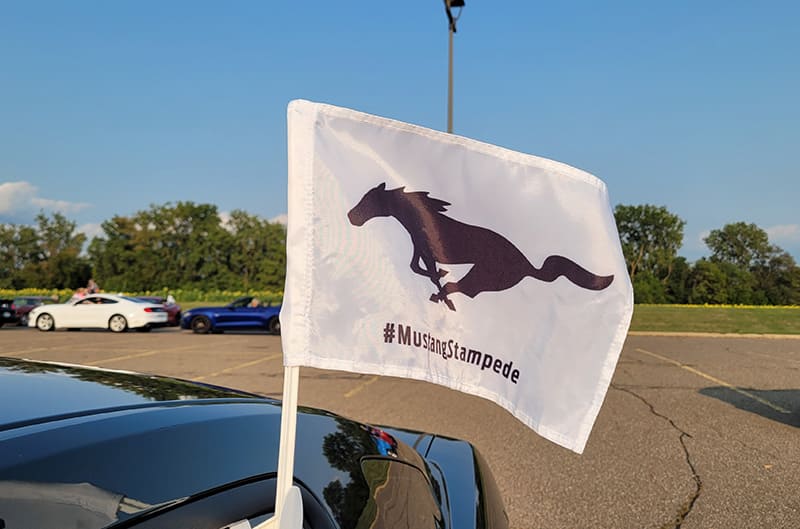 What separated this new-product reveal from those done by any other manufacturer was the inclusion of the fan base. Some 1,000 Mustangs and more than 1,600 owners, fans, passengers and Mustang club members from across the globe had traveled Stampede-style from Ford World Headquarters in Dearborn to Hart Plaza in Detroit that afternoon, lining Jefferson Avenue from the convention center to the foot of Woodward and even into the riverfront plaza itself. But this "Stampede" would not have been possible had it not been for the activation and involvement of hundreds of dedicated Mustang owners and club members who volunteered their vehicles and time to create a colorful, rumbling procession of Mustangs spanning all six previous generations of the iconic car's storied history.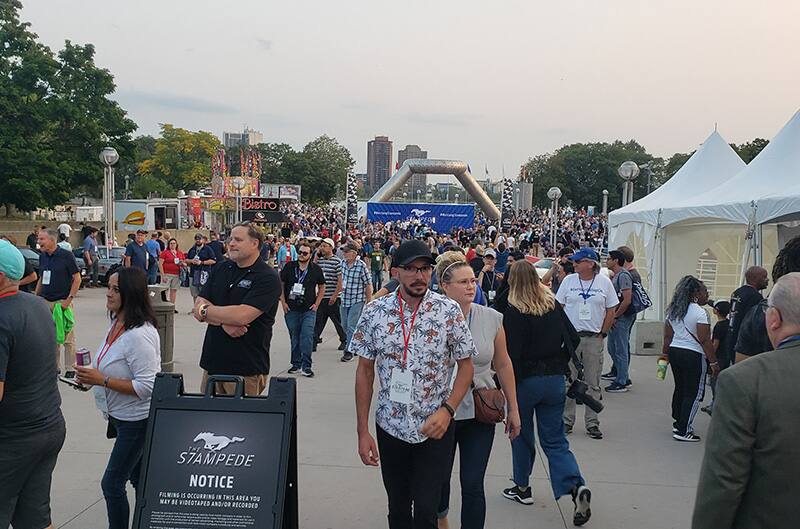 By now photos of the reveal event and even media walkarounds of the 2024 Mustangs are everywhere, from print and web outlets to YouTube. But what most of them have overlooked are the everyday people who made this reveal event so noteworthy. Sure, the 2024 Mustang engineers, designers and marketers were all on hand and in the spotlight, as were Ford Chairman Bill Ford Jr., CEO Jim Farley, Vaughn Gittin Jr., and Mark Rushbrook of Ford Performance, among other headliners. But also there were many notables in the Mustang enthusiast community – such as longtime original Bullitt owner Sean Kiernan, grassroots racer Paul Rocha, and Bradley Belcher, the 24-year-old founder and president of the Millennial Mustang Registry just to name a few. Bradley was one of the six pre-show star interviewees who represented owners of each of the previous six Mustang generations. His 1965 Fastback was on stage for all the 1st -gen fans, as was Steve Caesar's 1978 King Cobra to represent 2nd-gen followers. Then there was Autumn Schwalbe who was there with her Fox-Body race car, Eric Palmer with his S197 tribute car for the Tuskegee Airmen, Marcus Cervantes with his modded SN95, and JoAnna Reid with her S550 drag car. Too bad those interviews weren't included in the live stream, as they truly brought into context much of the excitement and interest in the 7th-gen Mustang.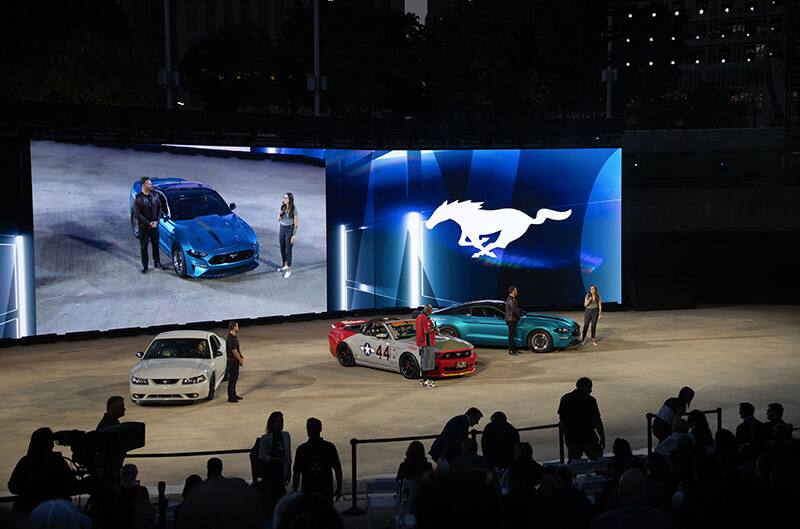 Then there were the other six-generations owners who loaned their Mustangs to Ford for a month of internal and external events. They were Kathy Janus with her aqua 1967 Mustang Fastback, Helaina Semmler with her silver 1978 Mustang II King Cobra, David Maloney with his 1979 Mustang Indy Pace Car, John Slomenczenski with his red 1996 SVT Mustang Cobra, Monica Melgardajo with her 2014 Mustang Shelby GT500, and Debbie Skoll with her 2015 Mustang GT Anniversary Edition. All six cars were used in the 2024 Press Kit photo shoot exemplifying "Mustang Heritage." Plus there were several dozen other owners from the Mustang Owners Club of SouthEastern Michigan (MOCSEM) who responded to club president Mike Rey's call to bring their vehicles to the Stampede and other support events to show the world what the Mustang Nation is all about.
We asked our group of photographers at the Stampede to show some of the fans and private-owner cars from the event that may not have received the attention they deserved so that you can better appreciate why the 2024 Mustang Stampede was more a "Mustang Happening" than it was a Mustang media reveal event. (Our thanks to Marcus Cervantes, Mike Laney, Tony Alonzo and Mike Rey for their on-site grassroots photo coverage.) A collection of their photos is below: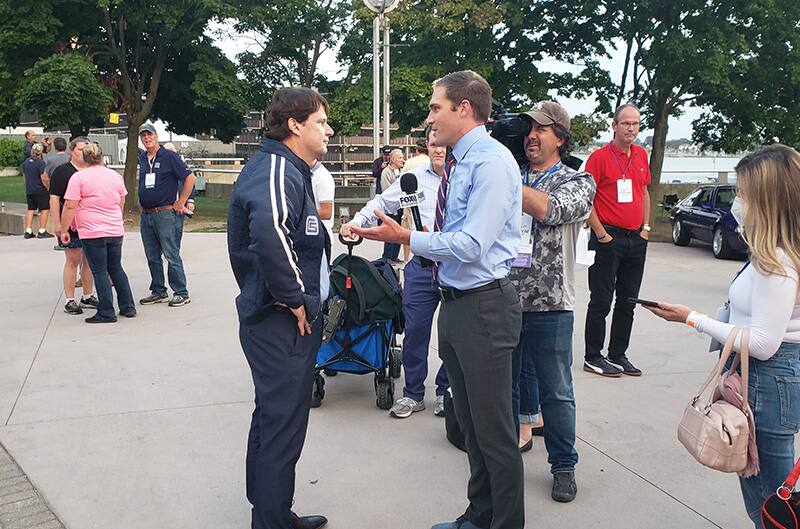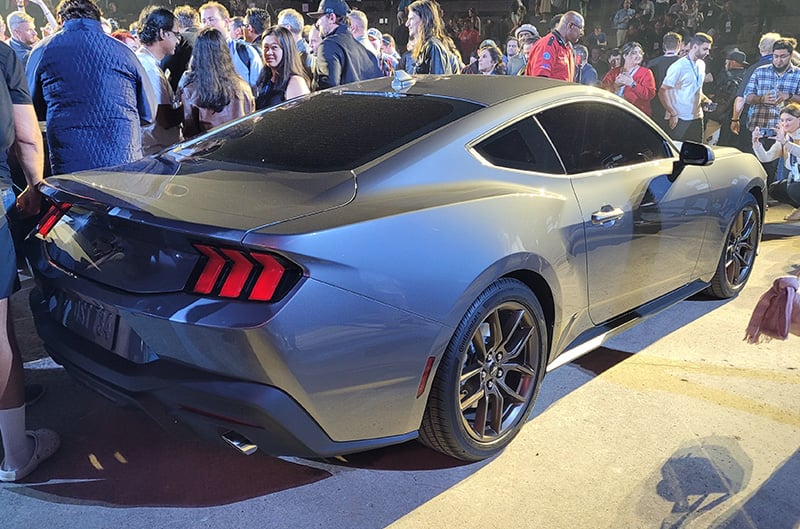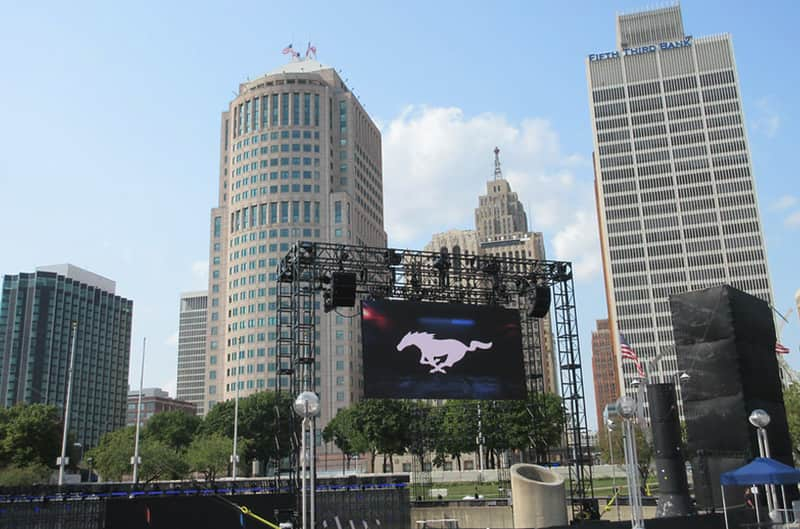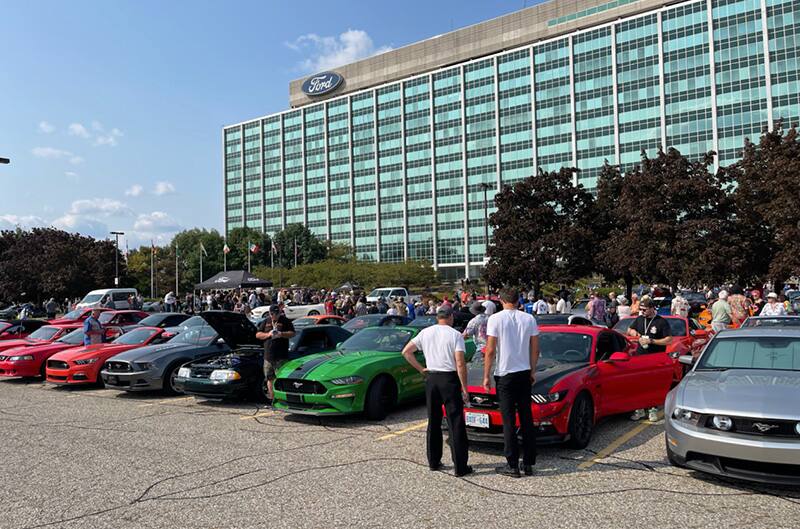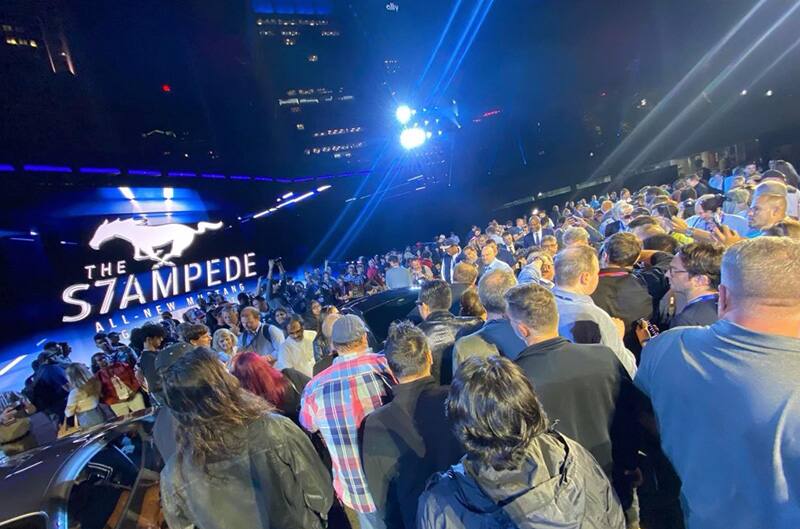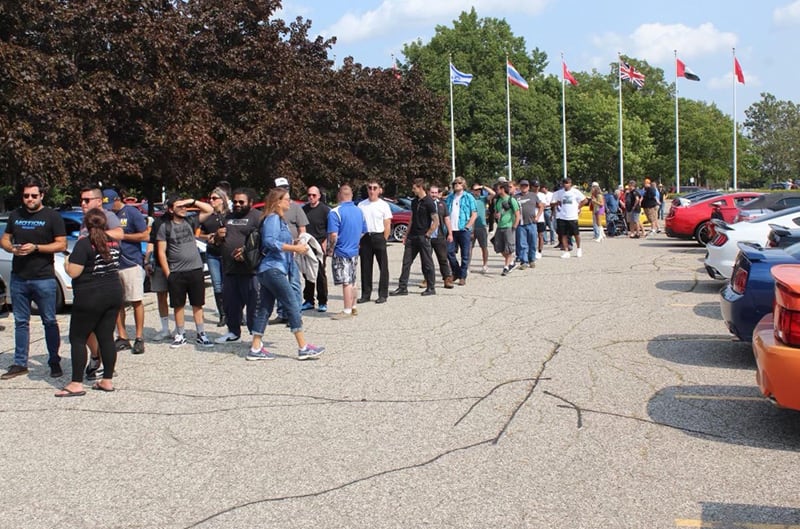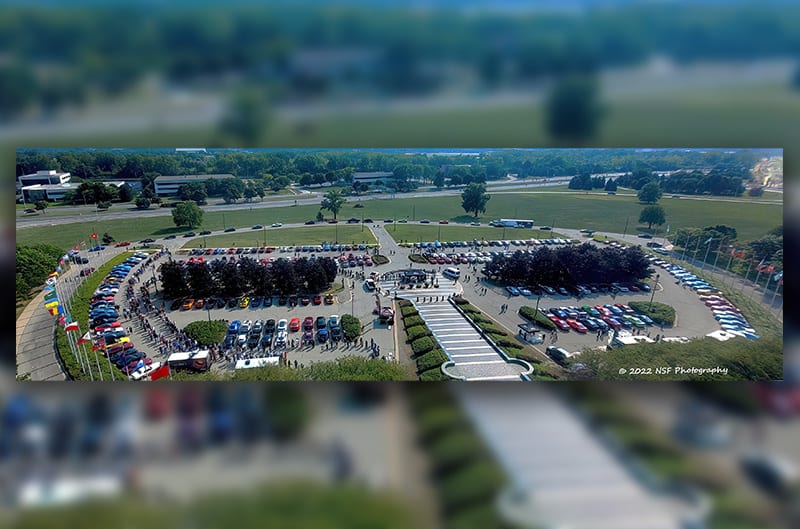 FORD PERFORMANCE PHOTOS / COURTESY MARCUS CERVANTES, MIKE LANEY, TONY ALONZO & MIKE REY