SOMERSET, Ky. – While many Blue Oval fans know about Ford's famed "Mustang Alley" gathering during the annual Woodward Dream Cruise in The Motor City, there's another "Mustang Alley" that's making a name for itself several hours south of Detroit. That's the one featured in the Somernites Cruise "Super Cruise Weekend & Mustang Alley" located in historic Downtown Somerset, Kentucky. Every fourth Saturday from April through October in Somerset ("The Car Cruise Capital of Kentucky"), enthusiast owners of all makes and models come from near and far to join in the 'Somernites Cruise" for a relaxed, family-oriented atmosphere throughout downtown Somerset. But for Ford lovers, the date to remember is the fourth weekend in August, when the featured car is the Ford Mustang and the featured event is the annual Mustang Alley (presented by Alton Blakley Ford).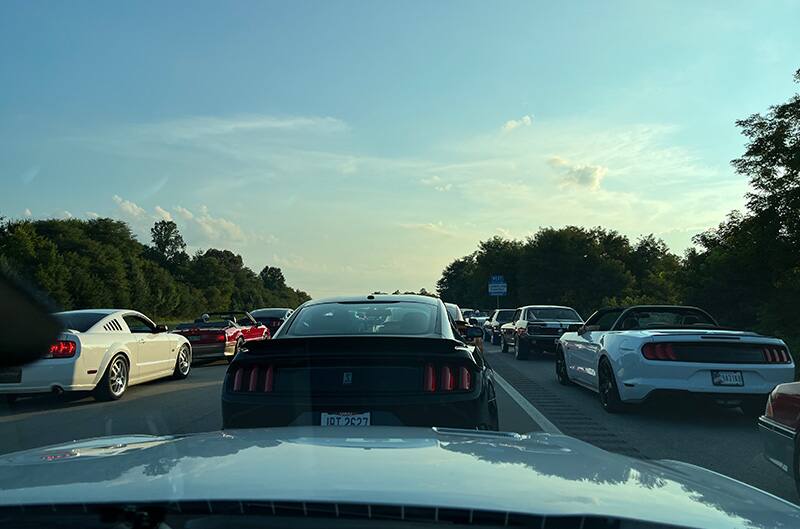 For the 2022 Mustang weekend at the Somernites Cruise, organizers put together an attempt to break the Guinness World Record for the "Longest Ford Parade" as part of the Saturday, August 27th Somernites SuperCruise presented by Holley. The World Record for the "Longest Ford Parade" is 1,527 Ford-only vehicles (no Mercury, Edsel, Lincoln, etc.) and was set in Sofia, Bulgaria, back in 2016. The record for the "Longest Mustang Parade" is 1,326 Mustangs and it was set at Ford's Lommel Proving Grounds in Belgium. Somernites Cruise organizers added the record attempt after the event's big "Show and Shine," which lasts from 12 noon to 6 p.m. on Saturday, along with the popular "Cruising the Strip" session. While the weekend's car registration numbers were impressive, unfortunately, the parade record was not broken. Official numbers for the Saturday Cruise in downtown Somerset was 2,056 total vehicles making this show their largest ever. And with a little more than 1,100 Mustangs and Fords in attendance, it did set a new record for Mustang Alley. But not all who registered their Mustangs and Fords decided to participate in the record attempts on Saturday night, so the effort fell short.
The hardworking crew for this annual August weekend did not disappoint, from parking to answering questions, to merchandise sales and registration; it was a long couple of days but well organized. The event kicks off on Friday with a Meet & Greet then a Rattlesnake Run along a fun, twisty route. Then you return town and head to the local mall for a Friday night cruise-in with a band and hundreds of cool cars to check out. While on this weekend there were mostly Mustangs and lots of other Fords, there were also various other brands sprinkled in. The town hospitality and the scenic roads in this area make for a great trip. For those into racing, there is even a drag-strip session set up nearby, and we saw a lot of Mustangs heading to that as well.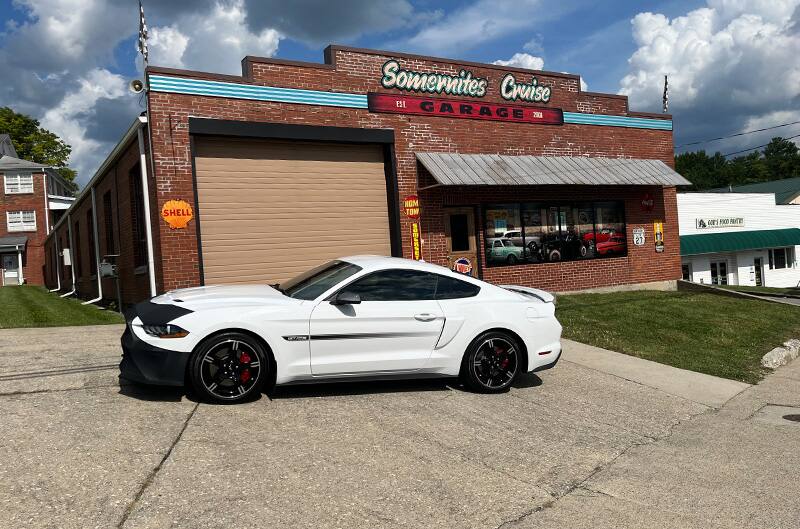 Because of the sheer number of participants, show day was a bit more challenging, talking quite a while to get to downtown to set parked for the cruise-in. With over 2,000 cars participating this year there wasn't a street or parking lot that wasn't filled. It basically was an entire day of cars rolling in – and so much to see. At 5 p.m. the big drawing for a 2006 Mustang took place, then the staging began for the World Record attempt. Imagine getting 2,000 cars out of a downtown square and forming miles of Mustangs and Fords enroute to the staging area on Cumberland Parkway – it was mind blowing! Cumberland Parkway was closed to traffic for the attempt -- with two full lanes plus the shoulder of bumper-to-bumper Fords trying to break a world record. A local radio station kept everyone updated on the progress -- and while it didn't go quite as quickly as expected, it was still a memorable and eye-popping attempt despite not setting a new record. The rest of Saturday night is taken up with spirited cruising up and down the main road through town -- and it went well into the night.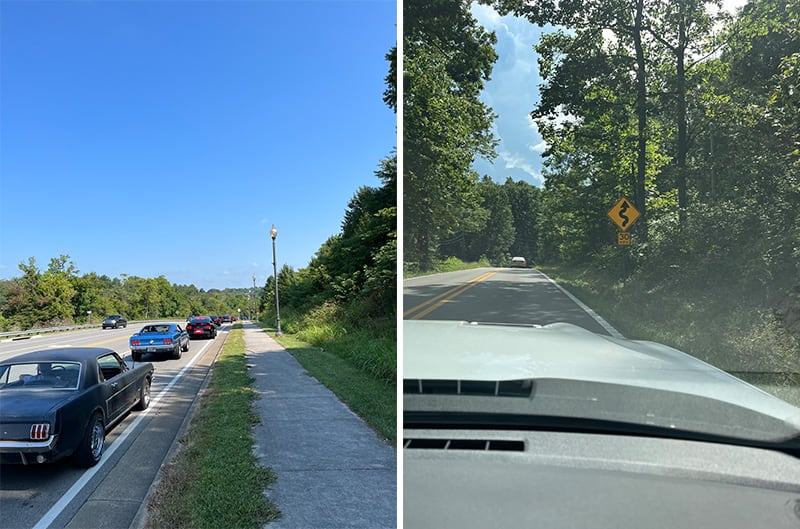 The Somernites Cruise is truly a weekend car happening like no other. A few of the various activities change each year, but the main attraction is the massive Saturday Cruise. There are no trophies or judging competition – it's just a full weekend of hanging out with like-minded Mustang enthusiasts in a community that welcomes cruisers with open arms -- and a crew that has everything set up expertly. If you are looking for a show that exemplifies the true spirit of the car hobby, this one is one to add to your automotive bucket list.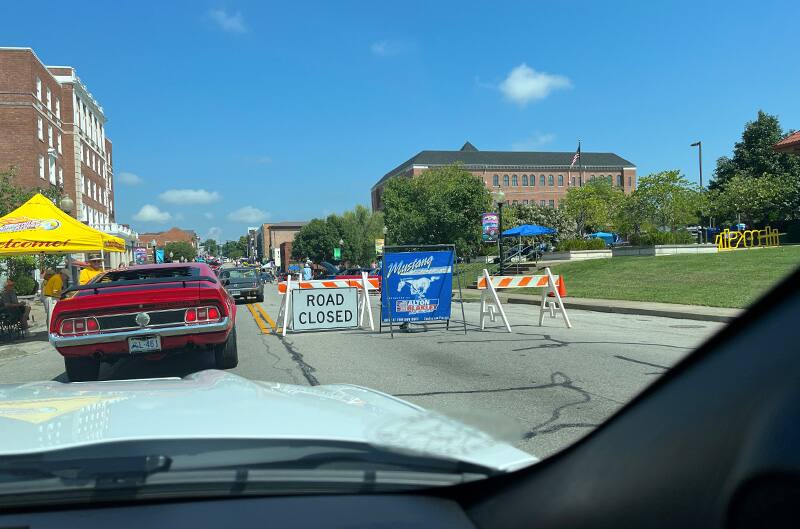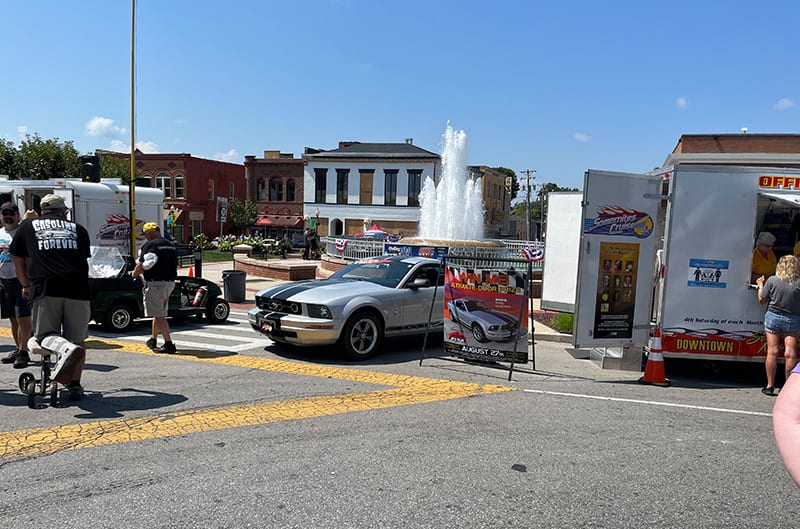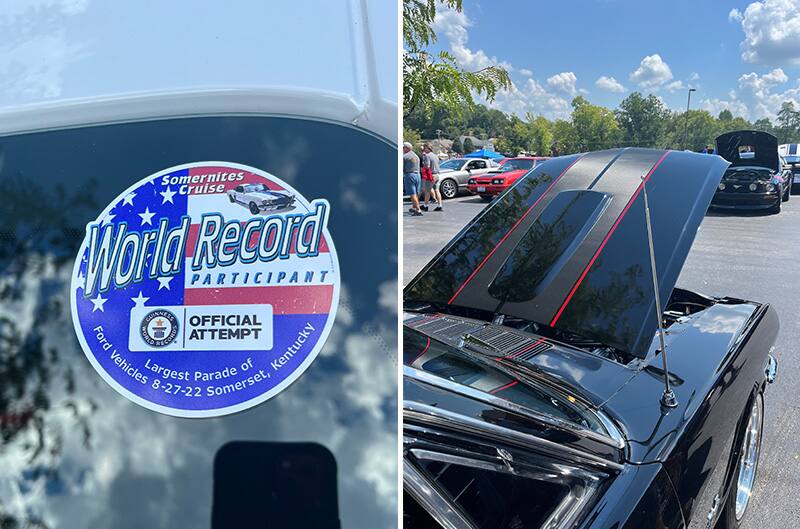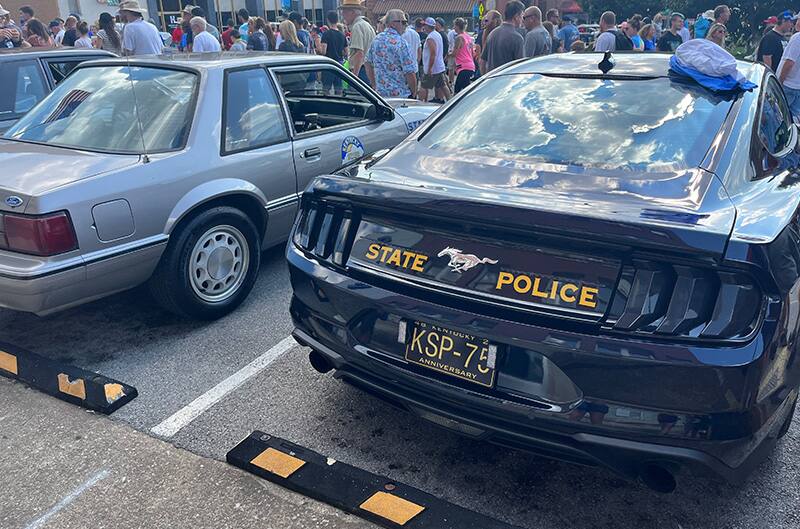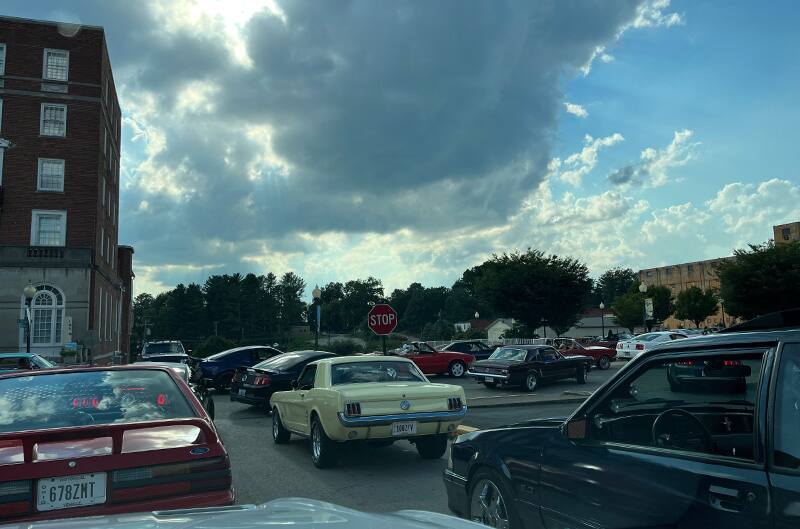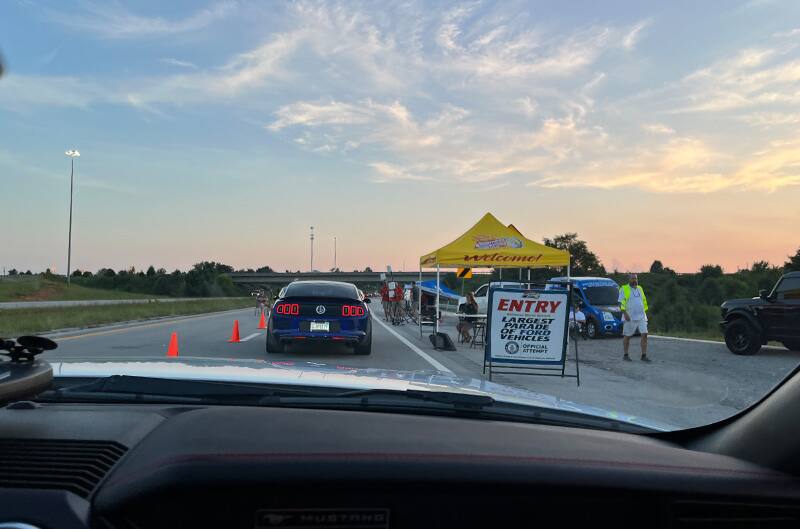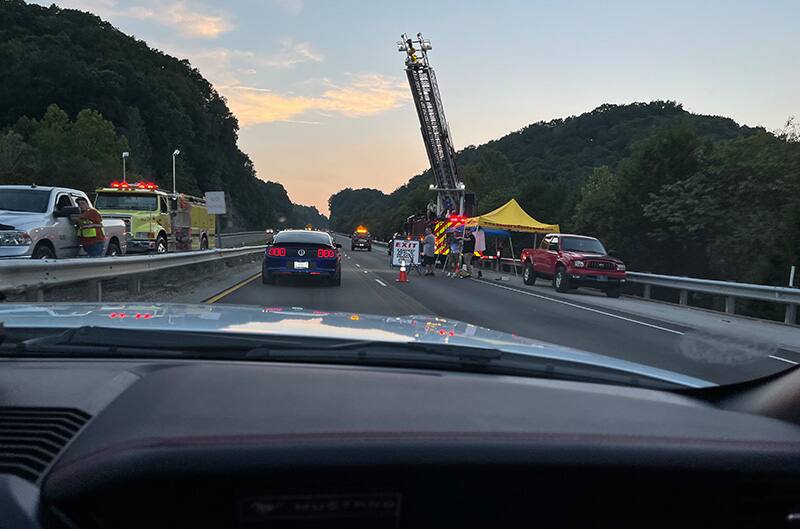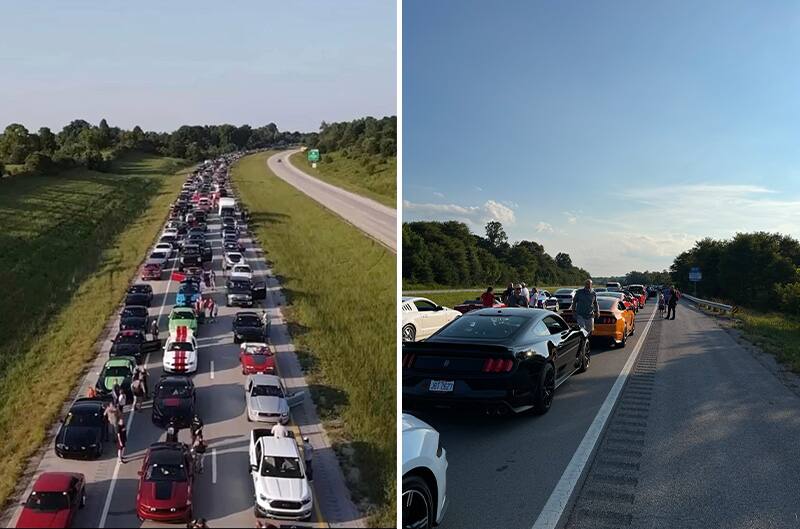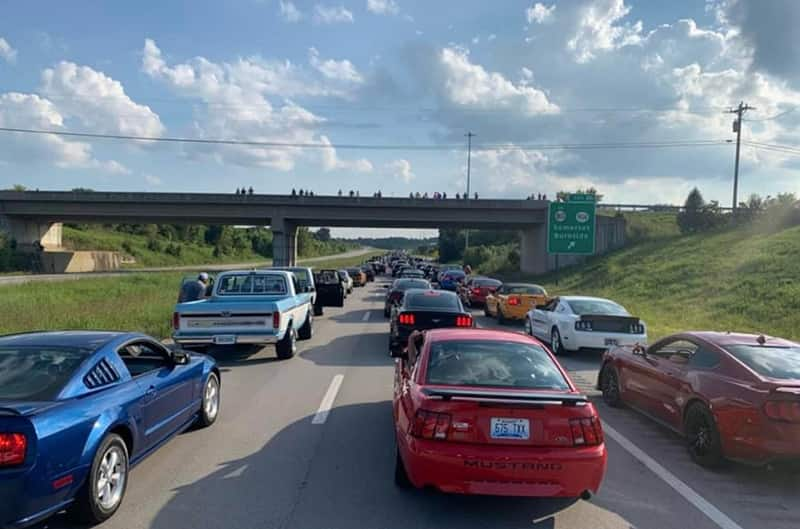 FORD PERFORMANCE PHOTOS / COURTESY KAREN MITCHELL & SOMERNITES CRUISE