DAYTONA BEACH, Fla. -- All summer long there are Mustang shows and events, but few offer six days of pony car fun in the Florida sun. From July 11-16, 2022, more than 300 Mustangs participated in this year's Mustangs at Daytona event, which included a wide range of activities across the week.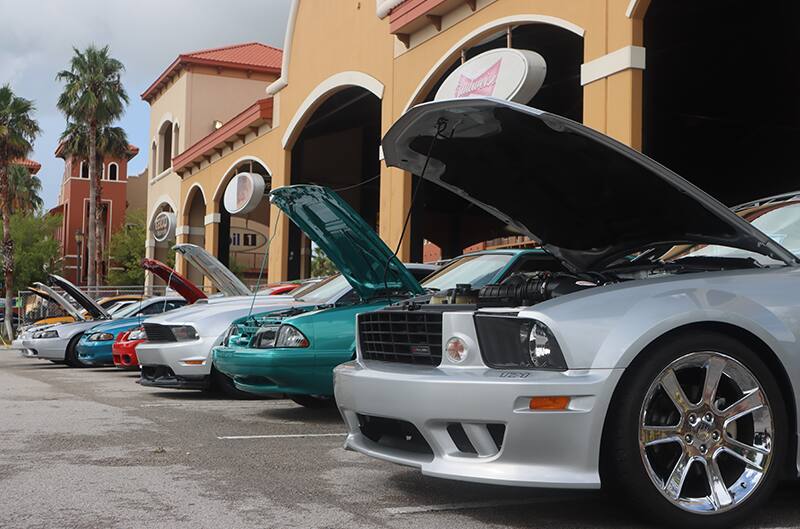 Since jumping into the car scene after selling his business and picking up his first pony car, a 2007 Mustang, Mustangs at Daytona founder Jeff Dixon decided to start his own Mustang enthusiast event. Along the way, he moved to a 2014 Mustang, which was wrapped as Lightning McQueen at this year's show. Back then, however, he quickly became frustrated with other shows and decided to strike out on his own.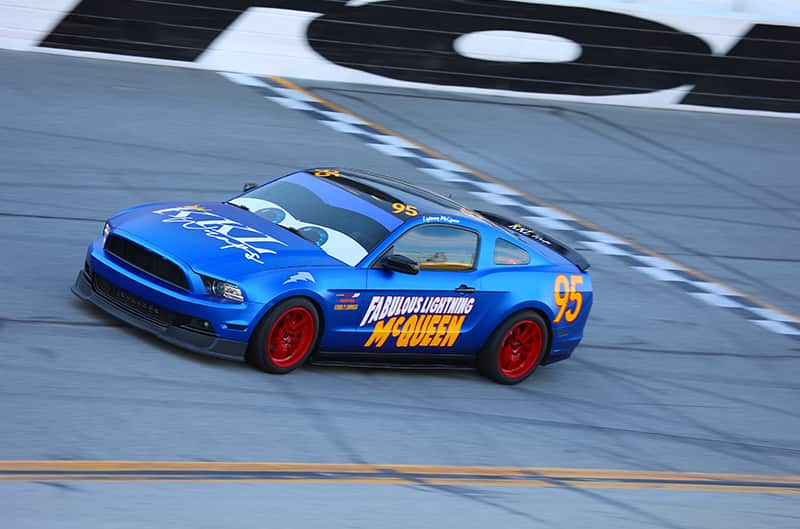 "Back in 2017, I bought my first Mustang and some buddies that I ran into -- they're like, cool car, you need come to hang out," Dixon recalled. "So I'd go hang out and I got into the show scene. It was pretty cool, but I just started looking at going to bigger shows, and I just said, 'There needs to be something better. It just needs to be done'."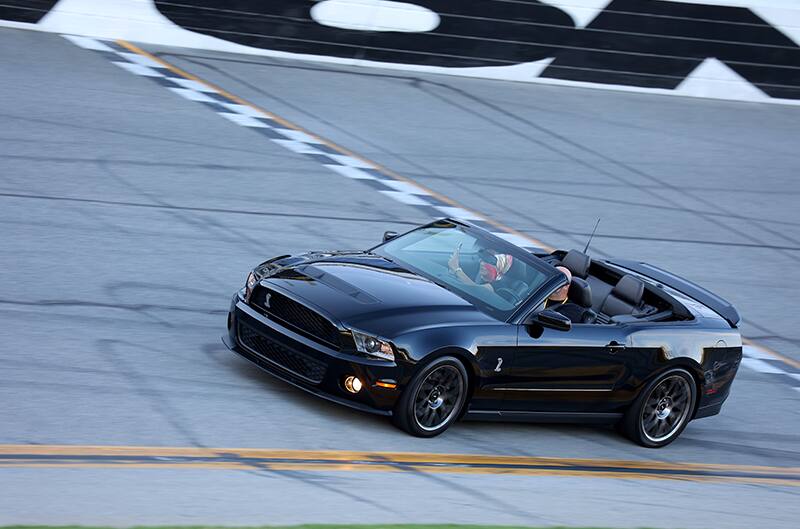 Rather than just complain about other events, he decided to create his own week-long Mustang event in and around the World's Most Famous Beach, and Mustangs at Daytona (MAD) was born.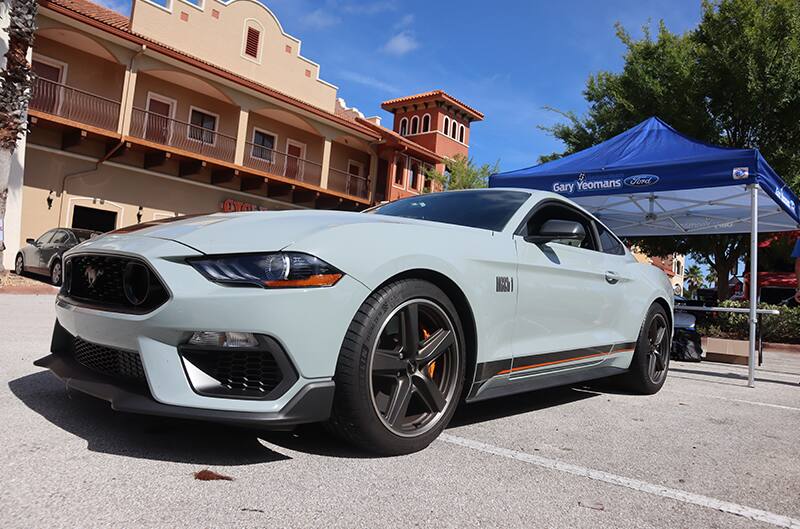 "I just jumped in this like two feet…" Dixon said. "I started in 2018 and to prep for 2019. In six months, we threw together the 2019 show right here in Florida -- and I live in Atlanta."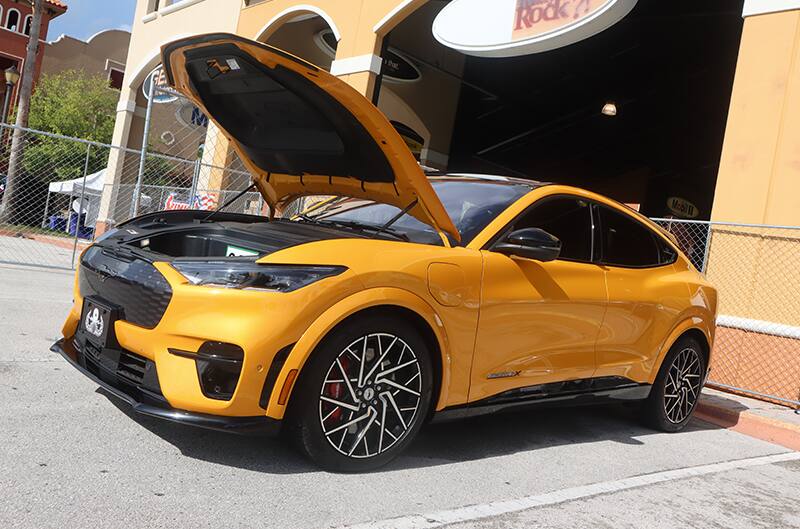 After a pandemic pause in 2020, the show returned strong last year with steadily growing numbers. That set the stage for an impressive turnout of more than 300 cars this year. Dixon believes he has set the foundation for a long run in Daytona by meeting early-on with the cities involved to lay out what this event is all about, and focusing the activities on stops at local businesses. MAD also chooses a local charity to support each year, and in 2022 it was the Giving Beck Fund, which assists veterans in need, based in Ormond Beach, Florida.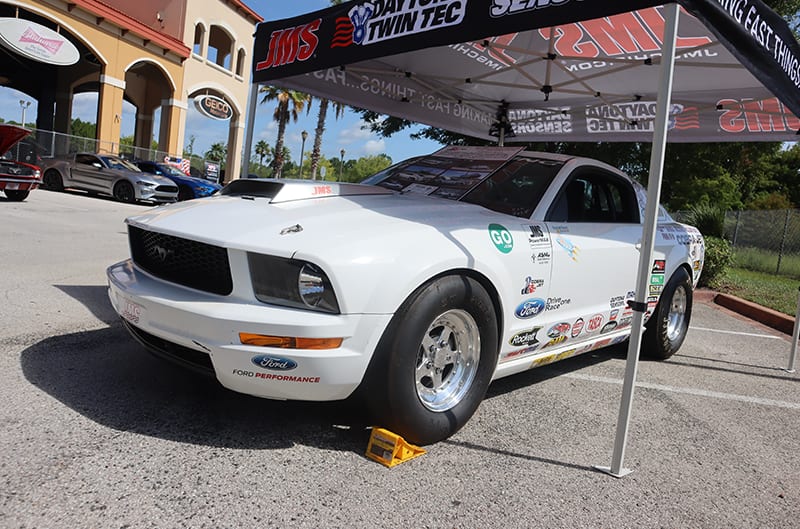 "Everything I tried to do is in the local community," Dixon explained. "I want to put money in the community. I want to put money into the restaurants here. I want to put money in the hotels here."
This year, the event kicked off on Monday with an official Meet & Greet at Saints & Sinners within the storied Destination Daytona facility known for hosting events during the area's long-running Bike Week events. Tuesday the official Kick-Off Party rolled into the Ormond Brewery, and Wednesday picked up steam with a MAD Breakfast Meet and cruise to Gary Yeoman's Ford followed by a cruise to Ford's Garage in St. Augustine and a Fox Mustang meet at the One Daytona complex. On Thursday more than 100 participants signed up to take laps around the famed Daytona International Speedway. This year's Speedway runs even included venturing into some of the infield turns used by IMSA. After the laps, the party moved to the First Turn Steakhouse in Port Orange, Florida.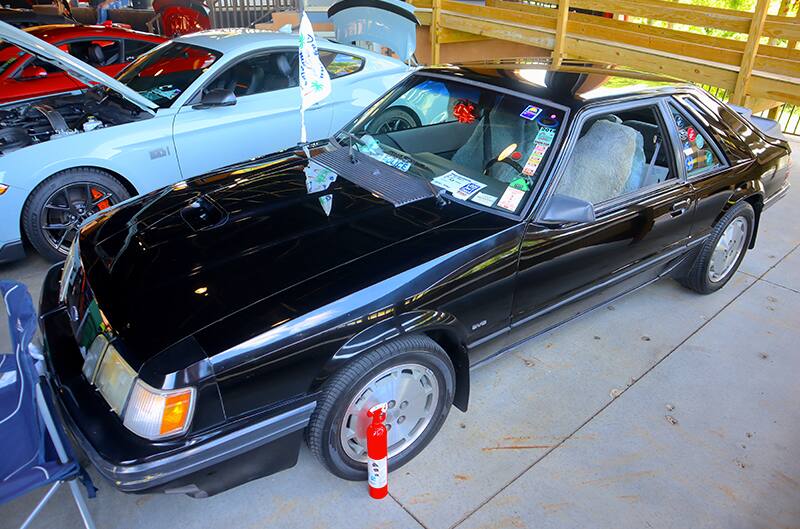 On Friday and Saturday, Mustangs at Daytona returned to Destination Daytona for two days of car show judging. There VIP entries enjoyed covered spots under the pavilion, and vendors and show participants surrounded the pavilion. On Saturday the judging wrapped up and winners took home trophies across a wide range of categories, including the Best of Show winner, which glided away with the coveted, custom skimboard trophy, while cars in the Top 25 scored mini surfboard awards.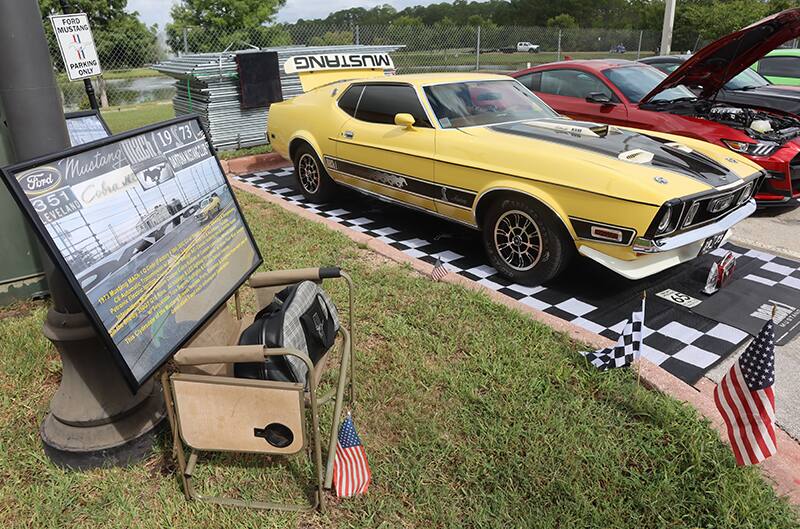 With this year's event in the books, Dixon already has an eye toward the 2023 installment of Mustangs at Daytona. With the shifting show landscape in the coming year, he is anticipating even more Mustangs to attend next year. As such, he's already eyeing larger facilities for the Friday and Saturday shows, and fresh venues for the events throughout the week.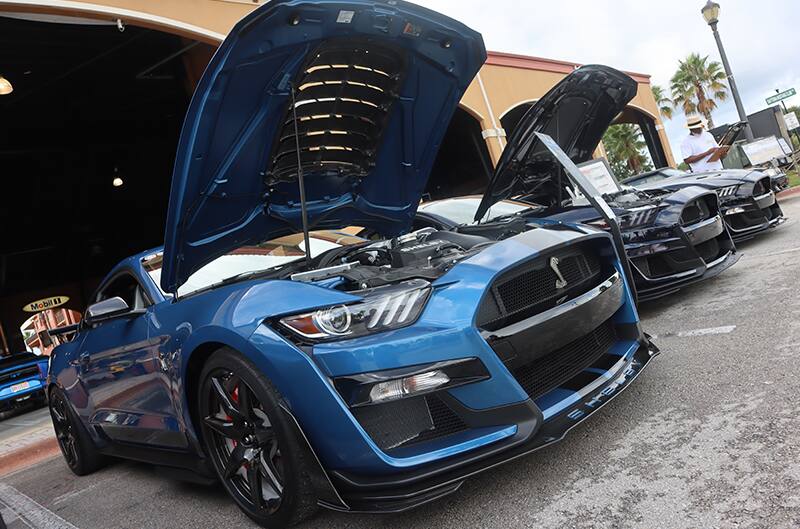 "Our venue right now is in the air because we have pretty much outgrown this spot, so I'm not gonna speak on where we're going just yet," Dixon added. "I've got a couple of viable options and we're waiting to see how they're going to play out but one of them could be the speedway and one of them could be a big stadium right here in Daytona."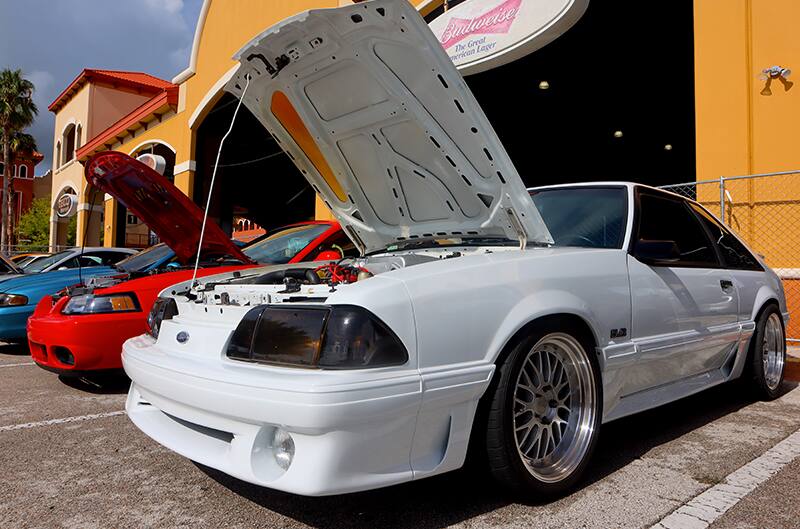 Mustangs at Daytona will reconvene with a larger car show venue from July 10-15, 2023, so if several days of pony car fun in the Florida sun sound like a great time, make your plans now to be part of MAD. For more details, visit MustangsAtDaytona.net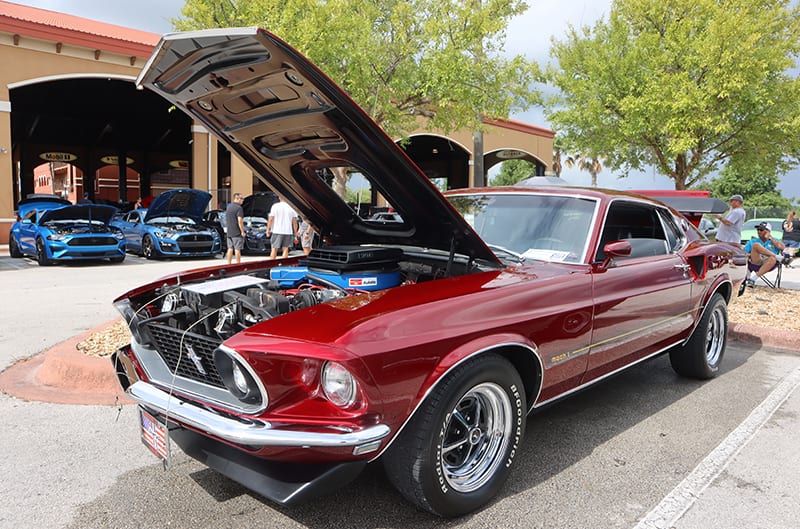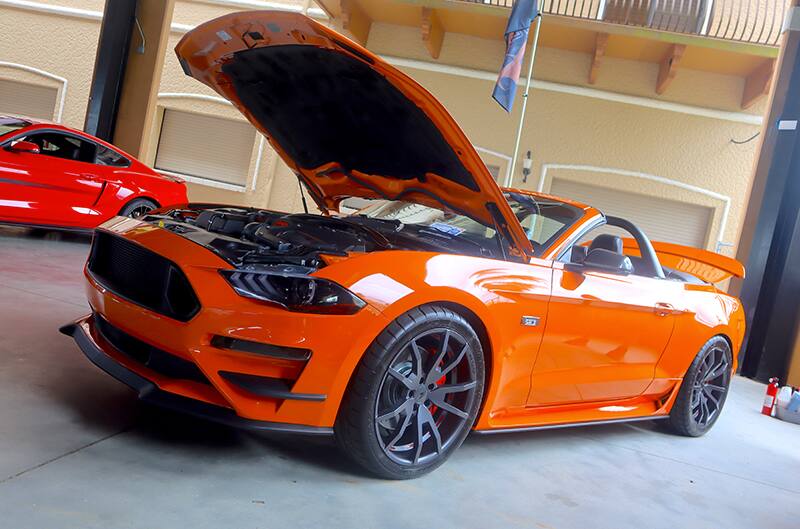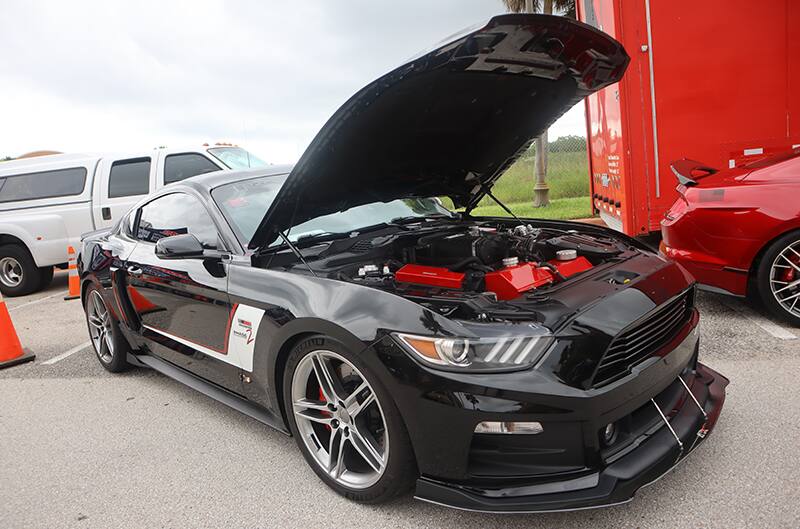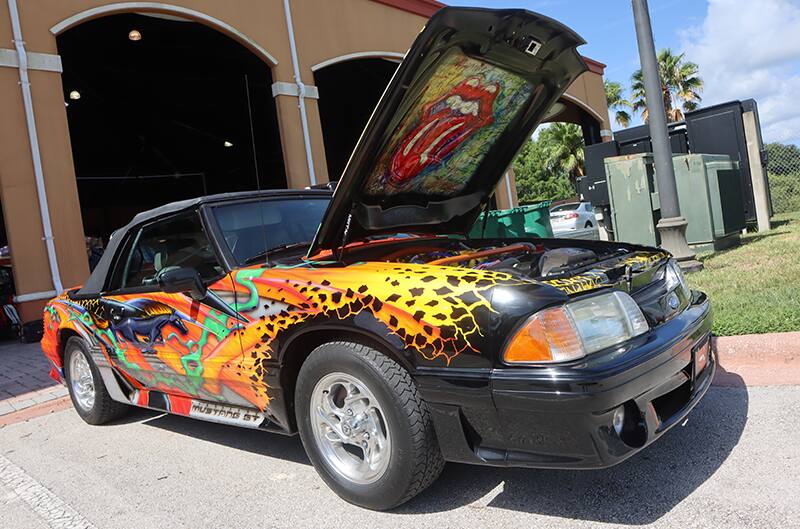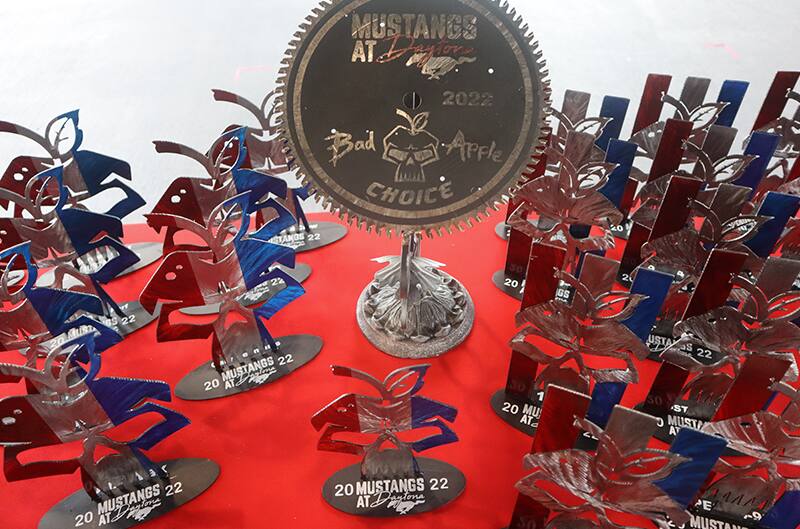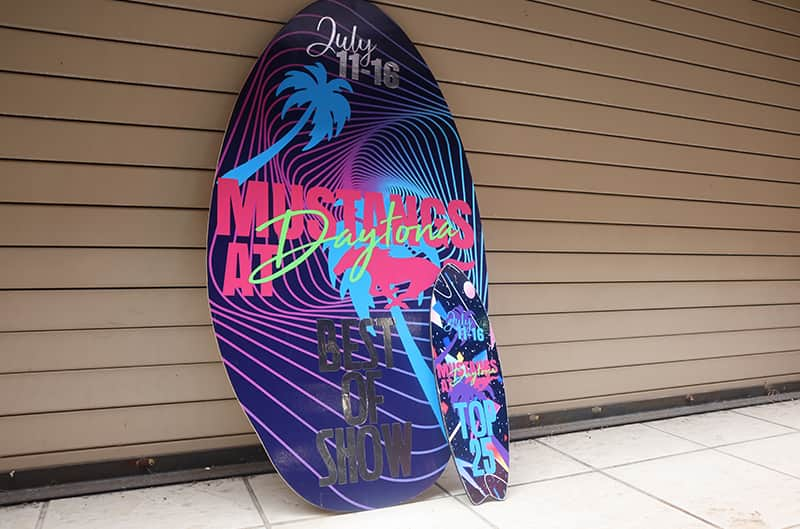 FORD PERFORMANCE PHOTOS / COURTESY STEVE TURNER