OSKALOOSA, Iowa – For several years now, we've been hearing that young people don't like car shows and aren't much interested in the hobby. Apparently that word hasn't gotten out to Iowa Mustangs Unstabled, an ever-growing social media-based group of young Mustang owners and lovers who for the past half-decade have been hosting a different kind of Mustang event they call the "Stang Invasion." While it's likely true most young people aren't fond of the old, traditional Mustang club show format – you know, get to the dealership parking lot at the crack of dawn and polish your car or sit in a lawn chair on the hot blacktop parking lot until 4 p.m. when you hope to go home with a plastic trophy – that's not how the Stang Invasion works.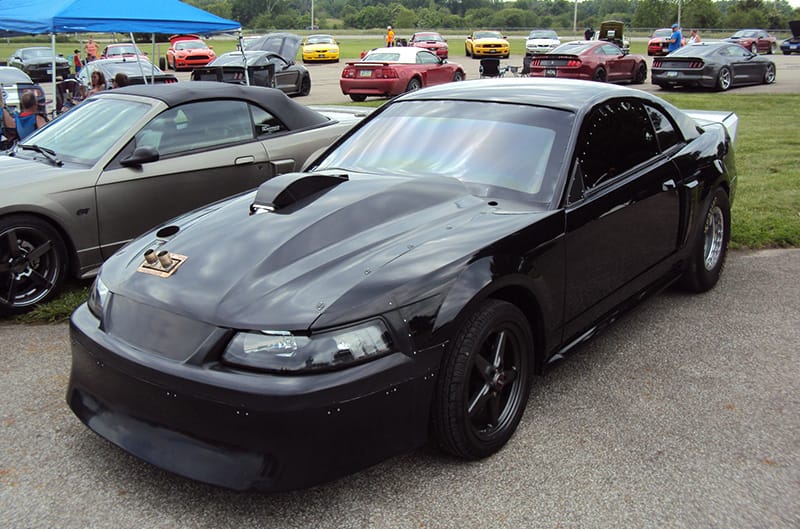 Their idea is to have groups of Mustang owners from the surrounding regions organize cruise-ins to the big event, which is set up at a racetrack about a half-hour out of the Des Moines, Iowa, area. There, incoming Mustangs can park on the grassy field next to the track as they arrive – and get their chance to see the all the cars, talk to the owners, and choose who they might ask to join them for a quarter-mile trip down the dragstrip – as all-day racing is included in the program for those who choose. Oh sure, there's food trucks and music and other vendors and attractions if drag racing isn't your thing. You can come early, come late and even stick around for some Participants Choice Awards – or not, whatever fits your personal schedule.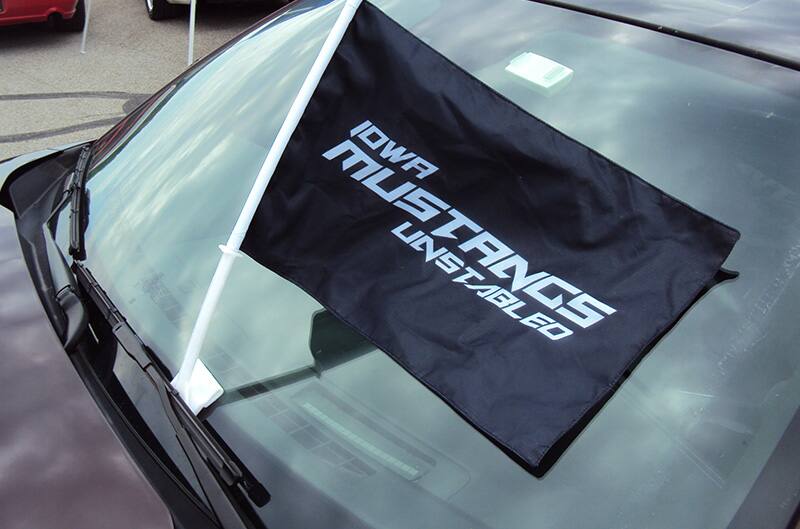 Ford Performance simply had to check out this year's Invasion, billed as "the Largest Free Mustang Event in the Midwest." (Did we mention admission to the show was free?) After getting all the event details from Iowa Mustangs Unstabled, we headed off to Des Moines to set up a Ford Performance Meet & Greet and Free Mustang Poster Giveaway at their big Invasion event. Wow. Despite a mostly cloudy morning that drizzled rain well up until lunchtime, "Stang Invasion VI" at Eddyville Raceway in Oskaloosa, Iowa, the weekend after Carlisle was an eye-opener. For one thing, nearly 700 cars made the trip to the off-the-beaten-path track despite the rain washing out the day of drag racing that's a big part of this show. No matter, as this young crowd offers a totally different vibe than traditional Mustang shows, and is likely an indicator of where our Mustang hobby is heading. Secondly, the venue also hosted Mustang II Reunion VII – but we'll have a separate report on that coming soon.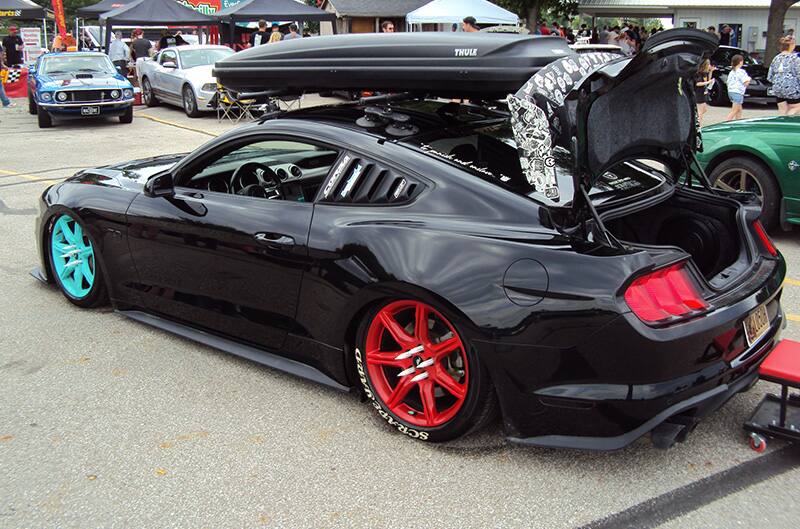 We gave out nearly 800 Mustang posters and Ford Performance wristbands and talked to a ton of young people at the Invasion. We did take some time out to witness both the "Loudest Exhaust" and "Best Burnout" contests (the latter being won by a Mustang II, believe it or not!) as well as walk the expansive show field of mostly late-model Mustangs to take some photos, talk with owners and hand out some of our own "Ford Performance Recognition Award" windshield clings for a few of our favorites. We hope you consider "Stang Invasion VII" next year – and to get you in the mood, check out photos of some of the cool rides we saw there this past June in the gallery we've assembled below: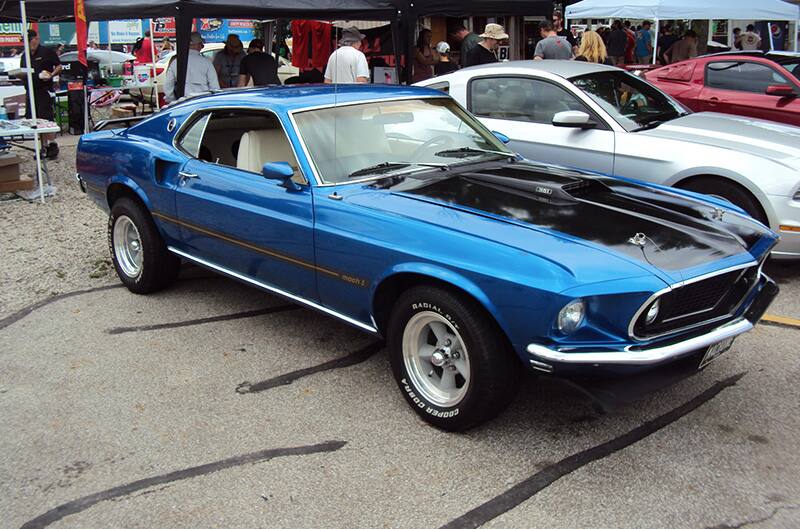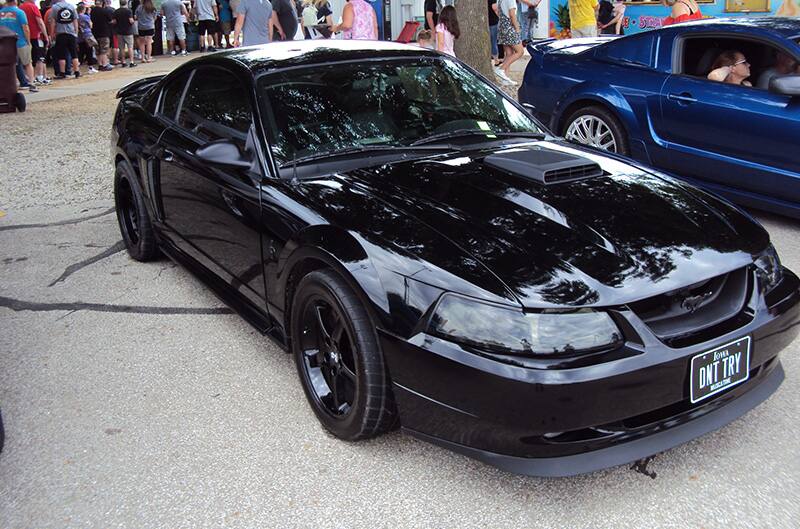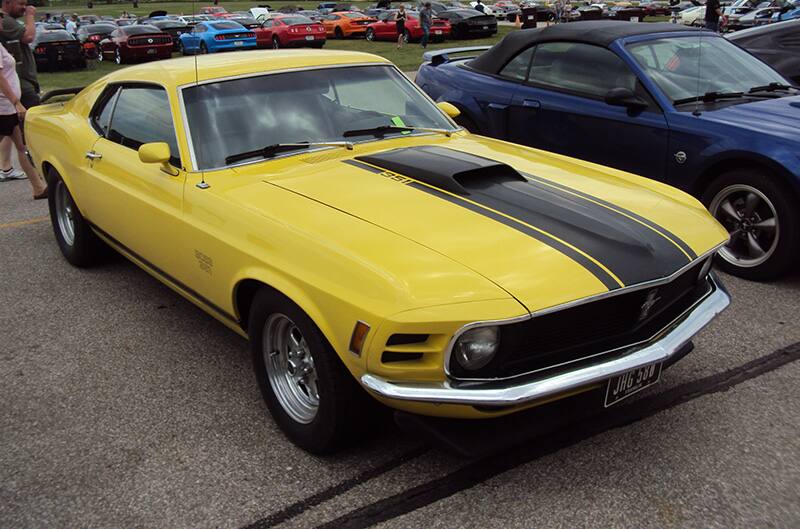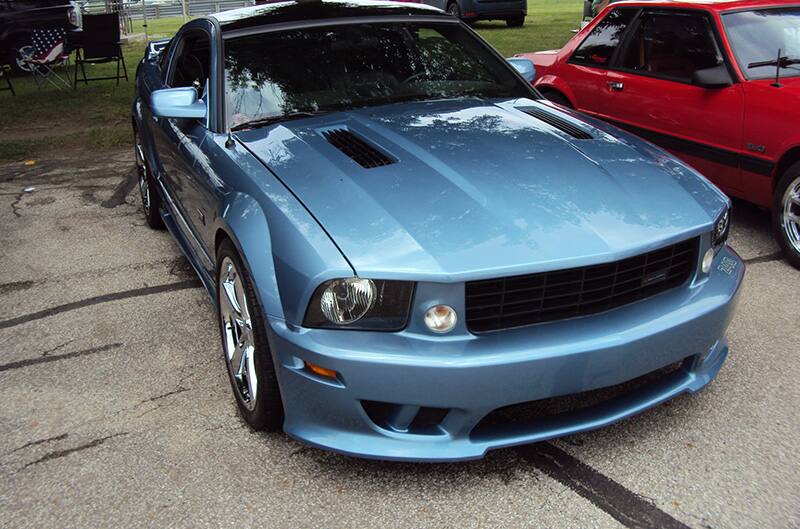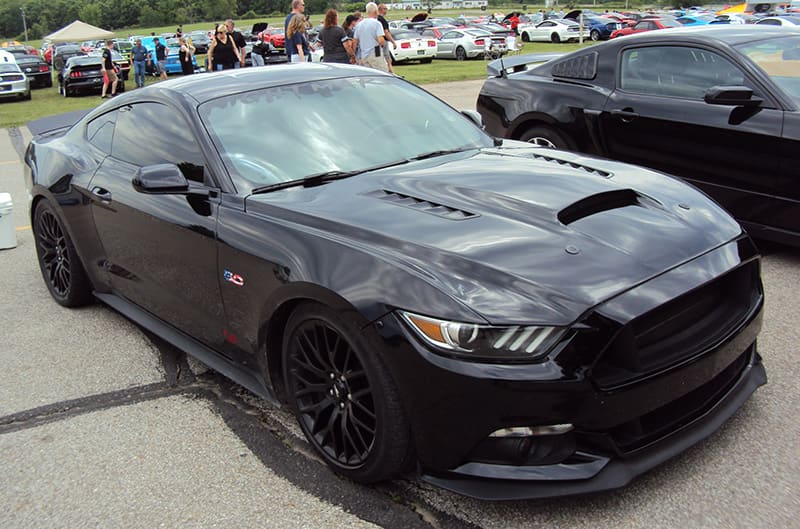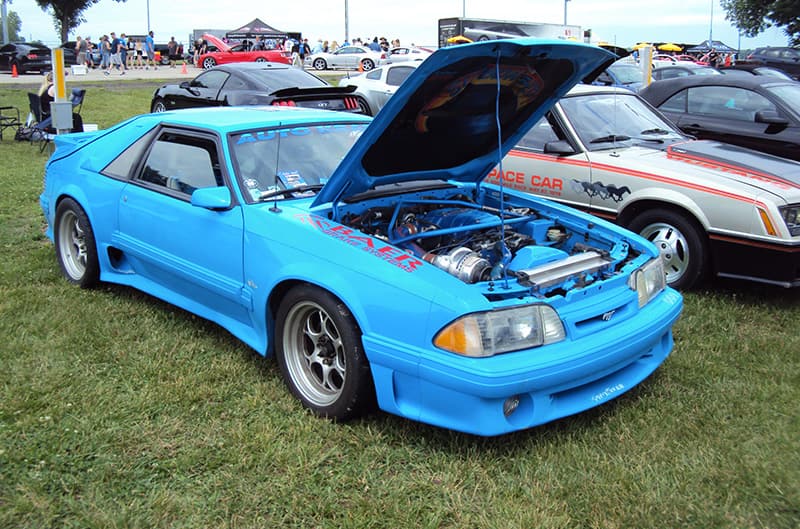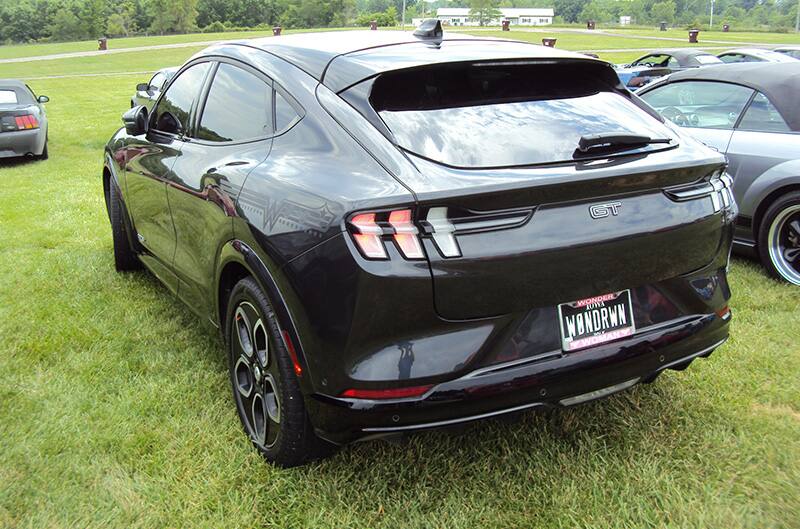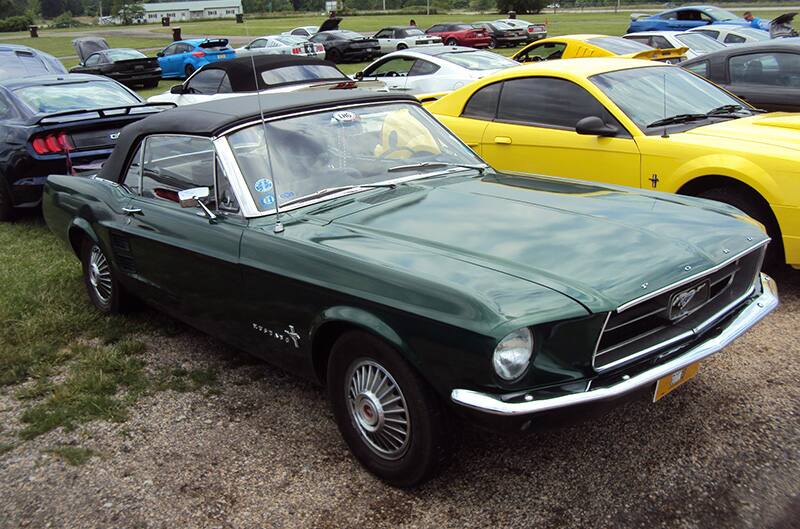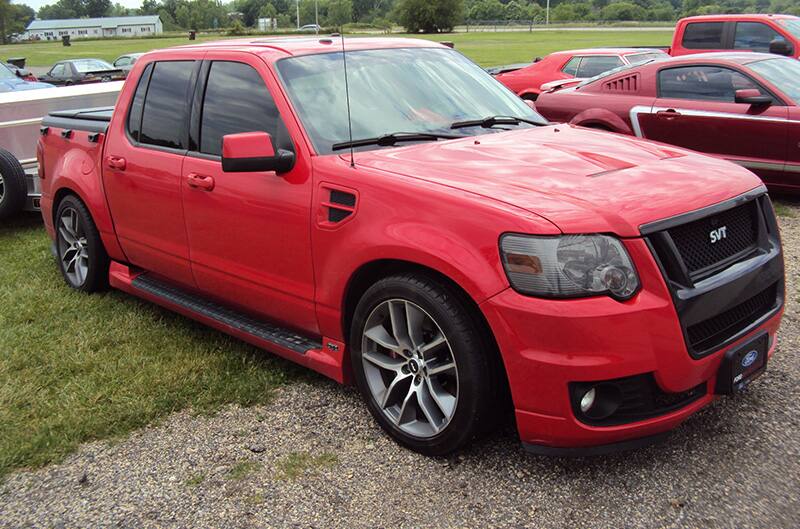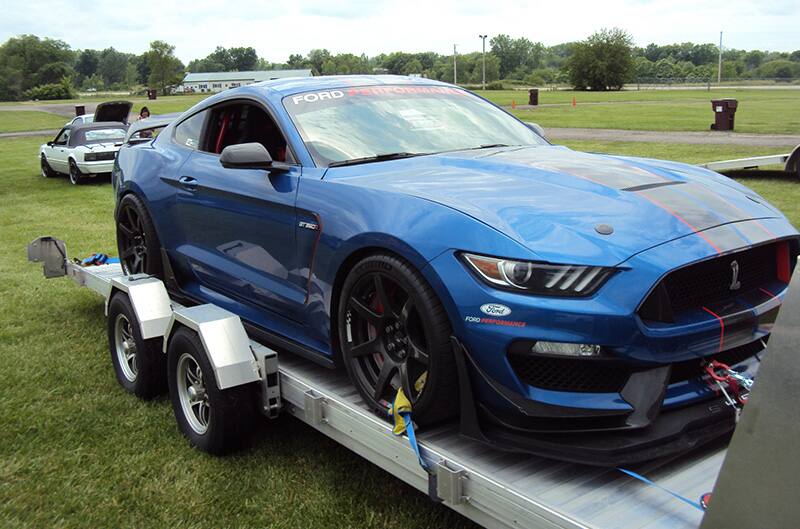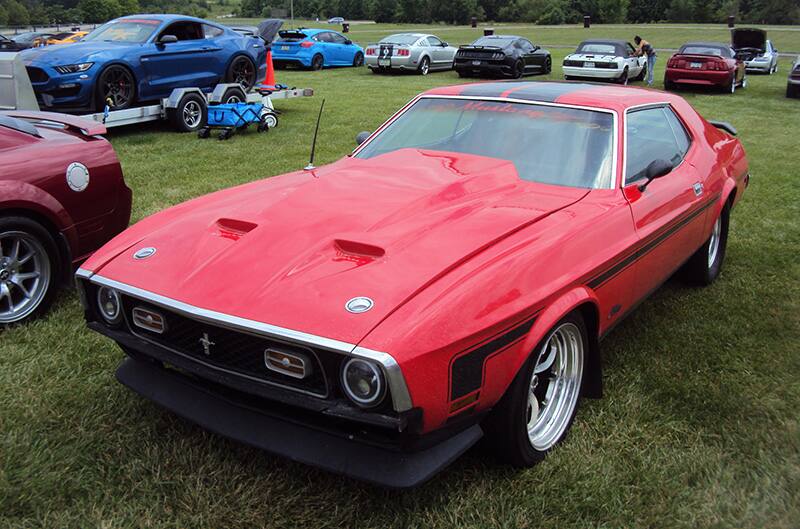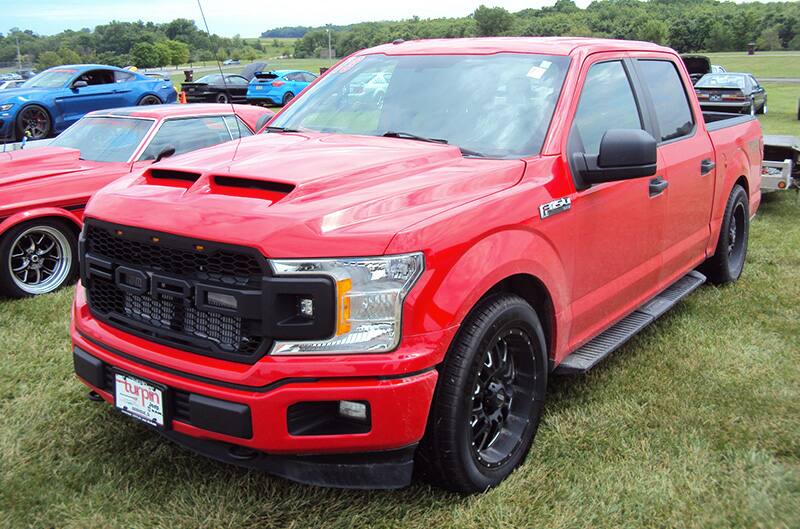 FORD PERFORMANCE PHOTOS / JOHN M. CLOR