LOS ANGELES, Calif. – The word "Deuce" represents many things to different people. In its simplest form, deuce means "two" or "2." To gamblers and card sharks, Deuces represents a suite (like Aces, Clubs, and Hearts). Henry Ford II was nicknamed The Deuce. To hot rodders, Deuce means a 1932 Ford. That's a '32 Ford. (2 = Deuce, get it?). Plus so much a part of what makes the '32 Ford cars and trucks such preferred hot-rod fodder is their fabulous Flathead V-8 – indeed, the first American V-8 engine in a moderately priced brand of car.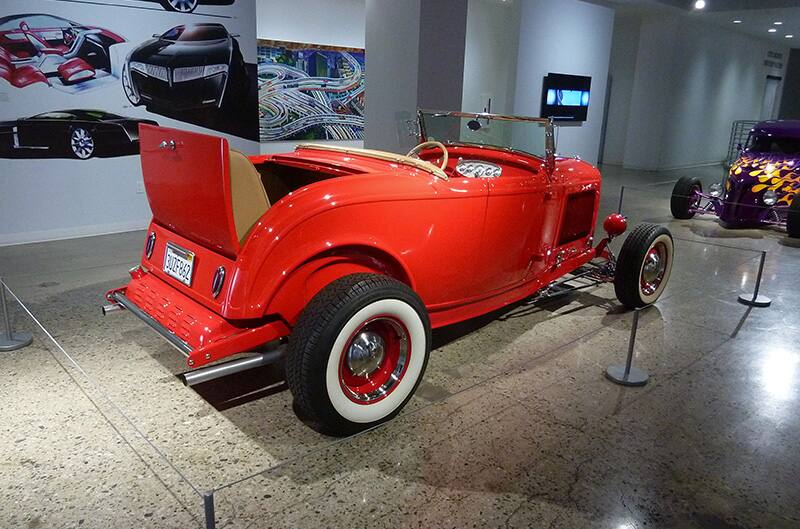 It was obvious to Petersen Museum leadership sometime ago that celebrating such automotive milestones at the museum was the proverbial no-brainer. They divined a two-pronged (deuce-pronged?) approach to properly marking nine magical decades of these uber-significant Fords and their landmark engine – with an evening gala and rock concert on June 11, and a proper Cars-N-Coffee cruise-in the following morning atop the museum's massive parking structure. And all including the dedication of a new museum gallery supported by -- and named in honor of -- Pennsylvania's Beth and Ross Myers. The Myers are known and notable big-game hot rodders, with a collection of something between 75 and 100 top-notch, show-quality, and/or historic rods and racing cars. And while the new Petersen gallery was being unveiled during Deuce Weekend, why not employ it to showcase an illustrious group of "Deuce Greatest Hits" rods, several of which live in the Myers' collection (nicknamed the 3 Dog Garage)?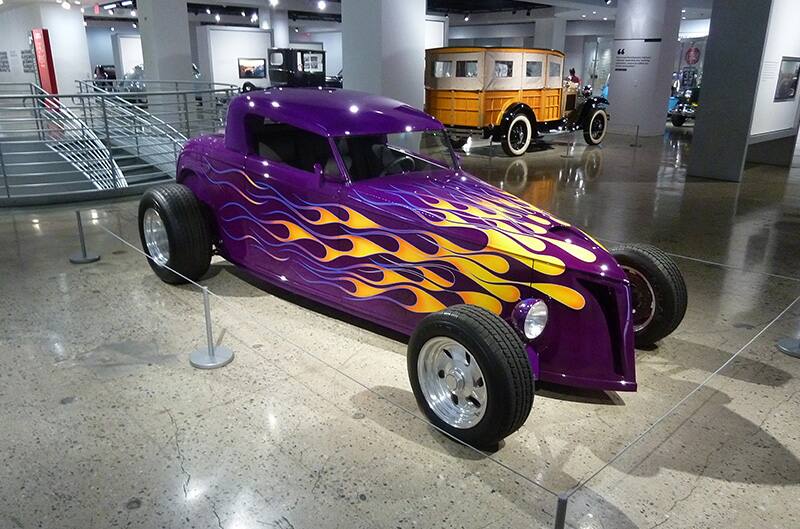 No Deuce display is complete without the Doane Spencer '32 Hiboy roadster, which to many is the defining look of a traditional hot rod. Its design touches -- and features, stance, style and history -- make it the ultimate hot rod. Also on hand were the equally defining Bob McGee and Ray Brown Deuce Hiboys. Mega-enthusiast collector Bruce Meyer owns the gleaming, black Spencer and (the brilliantly red) McGee machines, while The Petersen Museum claims ownership of the decidedly green Ray Brown car and the Orange Twist rod. The Myers' 3 Dog Garage presented the somewhat famous "Ricky Nelson Roadster." Other notable machines filling out the new exhibit include those owned by actor/director/producer Jon Favreau and rodding rocker Eric Clapton. In summary, this compact but mighty new Myers gallery exhibit might as well have been named '32 Ford Hot Rodding Defined (or Hall of Fame).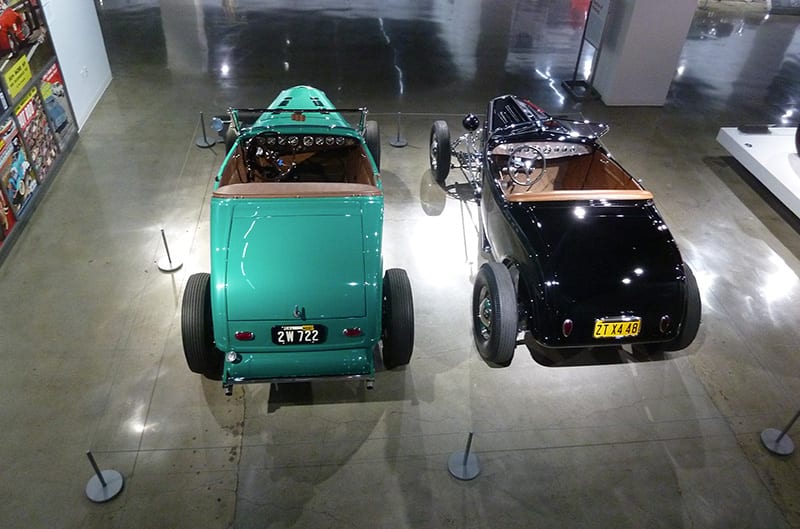 All the gleaming cars, great food, and beautiful people having a wonderful time was really the lead-up to a much-anticipated live performance by ZZ Top front man, committed hot rodder, and standout solo singer, songwriter and lead guitarist Billy F. Gibbons. William Frederick Gibbons, whom we all know as Billy F, has been a partner and staunch supporter of The Petersen since its beginnings, appearing at museum functions and unselfishly sharing his collection of great cars for events and exhibits. Bruce Meyer and no less a Ford automotive celeb than Henry Ford III took the stage with Gibbons to present him with the Petersen Automotive Museum Hot Rod Icon award, recognizing his contributions to The Petersen, hot rodding, music and pop culture. Then the ageless, energetic and fabulously bearded rocker and his Vegas-based Franky Perez band shredded the rooftop with an hour-long set of straight-ahead rock and R & B faves. The charming and humorous Gibbons chatted and kibitzed with the audience, who absolutely didn't want him to finish.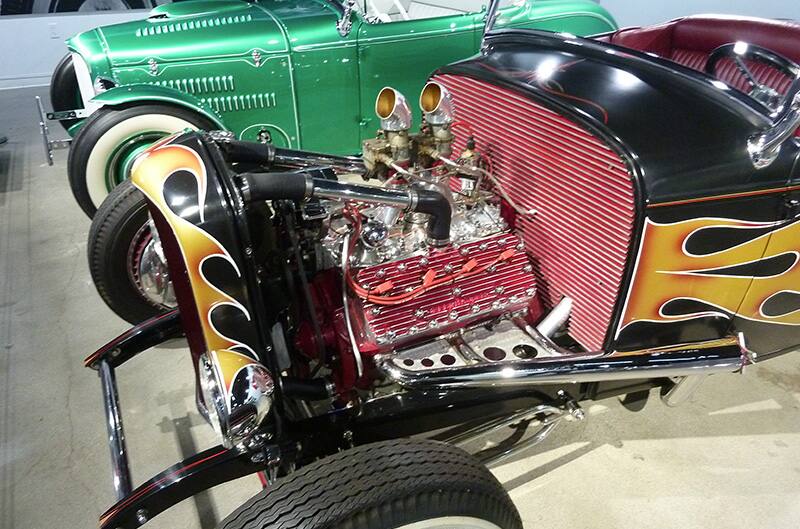 Of all the ways the Petersen could have properly highlighted the 90th anniversaries of the '32 Ford lineup and the original Ford Flathead V-8, a large public display of Deuces and rumbling Flatheads was among the most obvious and necessary. And so it was on Sunday, June 12 (the next morning after the gala rooftop party described above), that 123 Deuces and throngs of their owners and adoring public filled the museum's famous rooftop to do just that.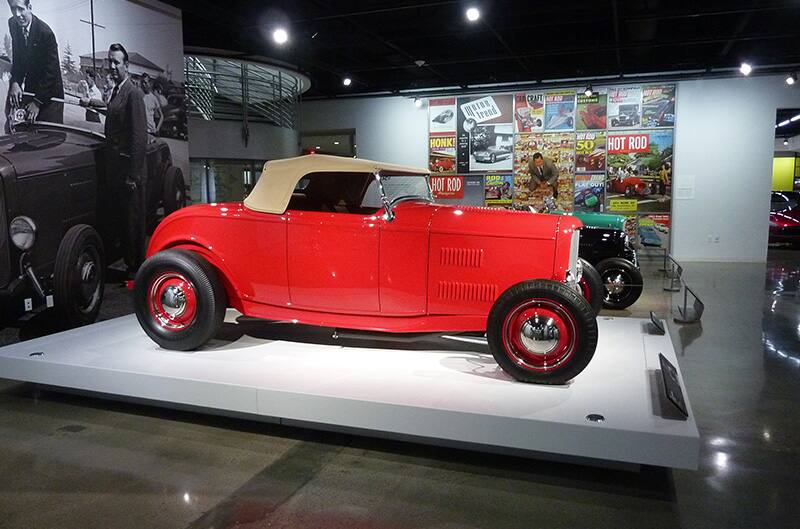 It was a bright, dry, sunny Sunday morning as the sound of burbling V-8 filled the air as row after row of '32 Ford hot rods loaded into the event, and parked. Just in case you believe "if you've seen one, you've seen 'em all," you should have been pleased to be incorrect on that notion, as Deuces of all stripe and bodystyle showed up for this proper 90th birthday party. It's no surprise that since the '32 roadster Hiboy bodystyle is solidly the hot-rodding fan favorite of all Deuce rod styles, that this was the most prevalent look here -- yet no two were alike. Black appeared to be the most common color (as it was back in the day, and seems to be so now), yet there was lots of red, orange, screaming yellow, navy blue, brown, and green sheet metal to be found. Like your cars finished to gleaming show quality? Got that. Like deeply patinated original paint and sheetmetal? Got that too.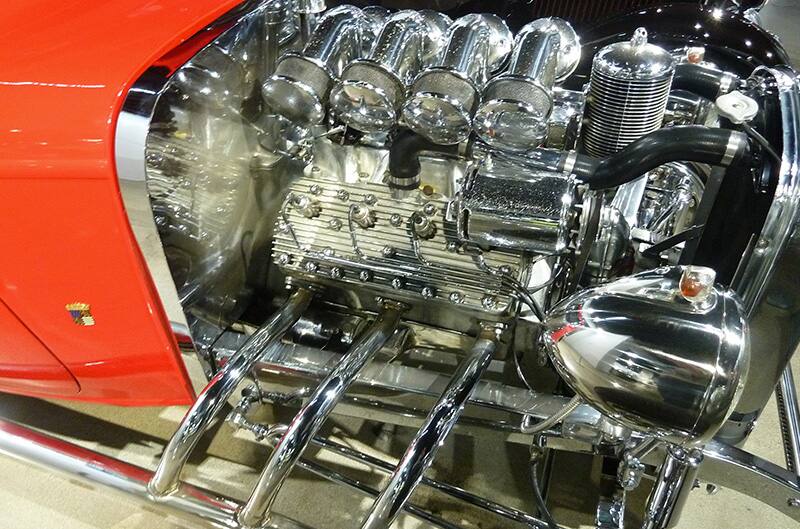 Many of the rods on that roof were traditional style machines, and just as many were of the polished and billeted variety. Speaking of variety, there were the aforementioned roadsters, as well as cabriolets, coupes, sedans, and Victoria bodystyles to catch your eye. Many of them were packing Ford Flatheads, some with later Ford V-8s, and others with engines of assorted origin. Given this kaleidoscope of Deuce flavors, it's doubtful anyone should ever again feel or say that "if you've seen one 32 Ford, you've seen 'em all."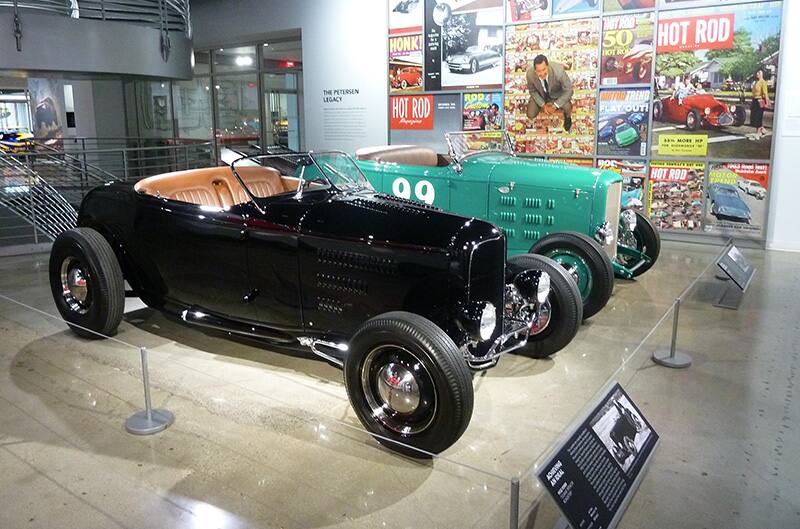 There was no formal judging process, thankfully – in fact, there was no formal anything going on that day. Just like-minded owners, enthusiasts and cars sharing a great birthday/anniversary gathering. Several of the machines from the museum's own special exhibit dedicated to Deuce hot rods, hosted in the newly minted Beth and Ross Myers gallery on the third floor, left their spots within the gallery and came out to the rooftop to enjoy the Deuce Day cruise-in.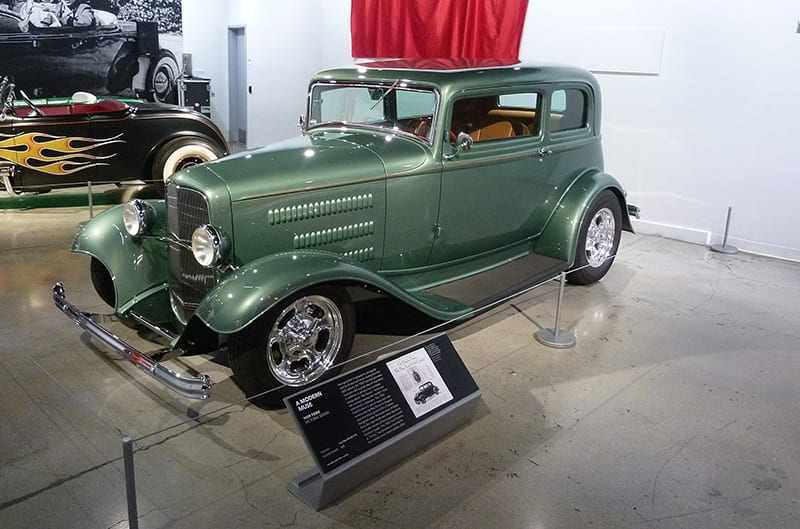 Now it's time to begin wondering how The Petersen Museum will top these amazing events for 2032, which will commemorate the Deuce and the Flathead's Century mark.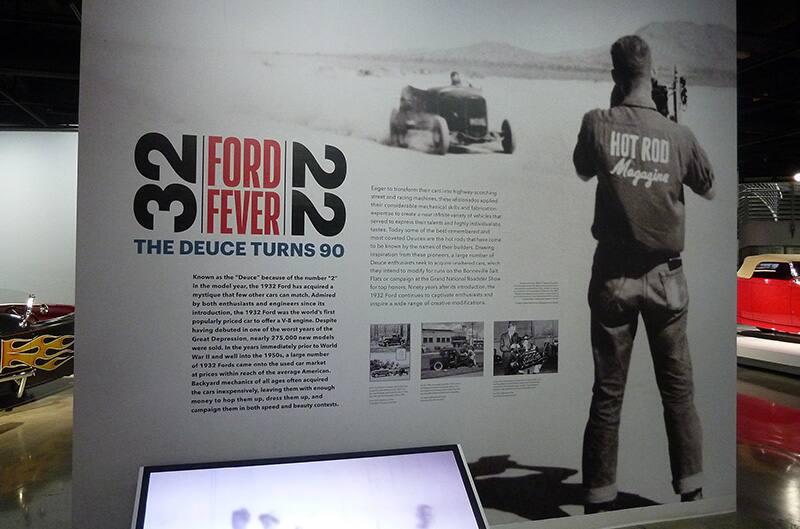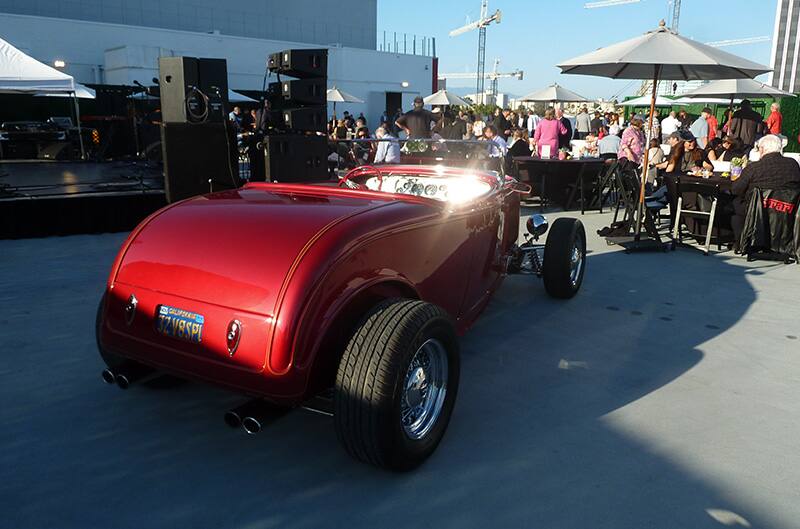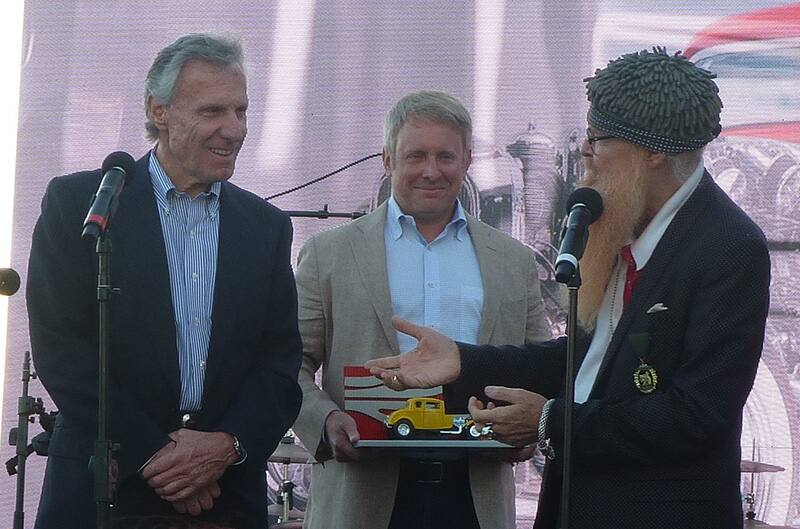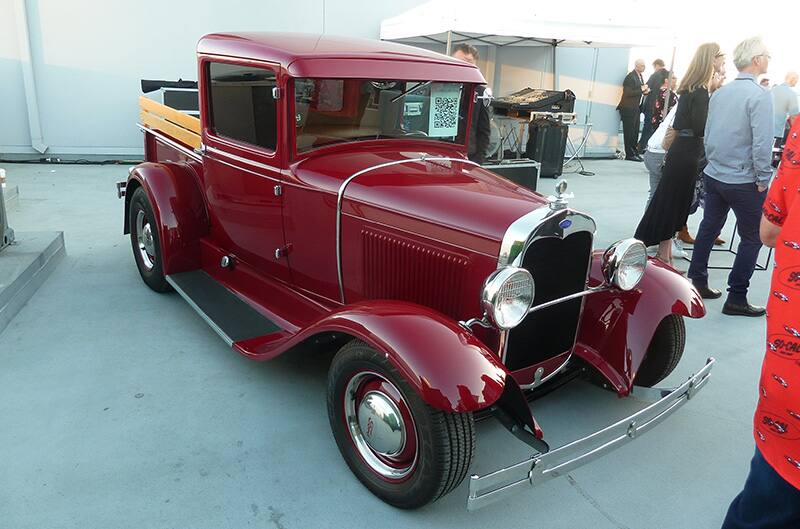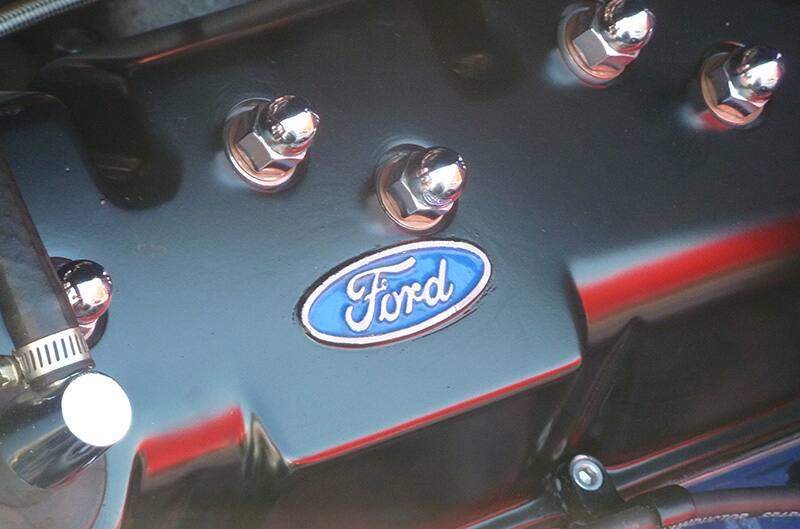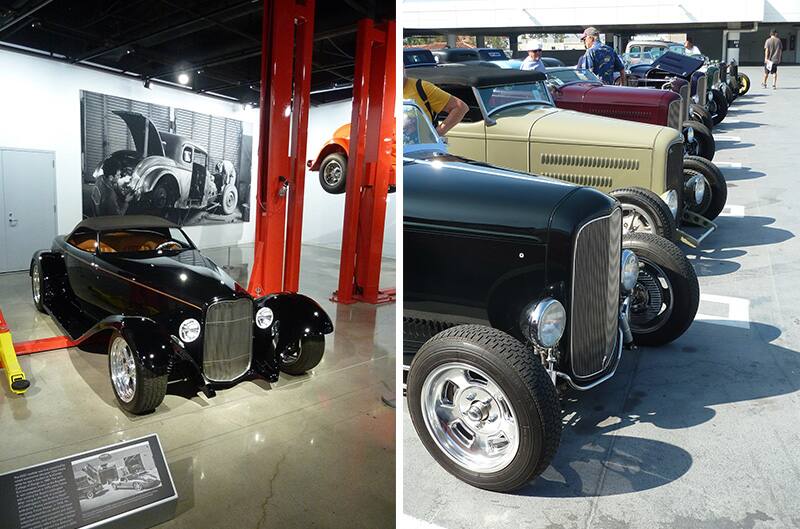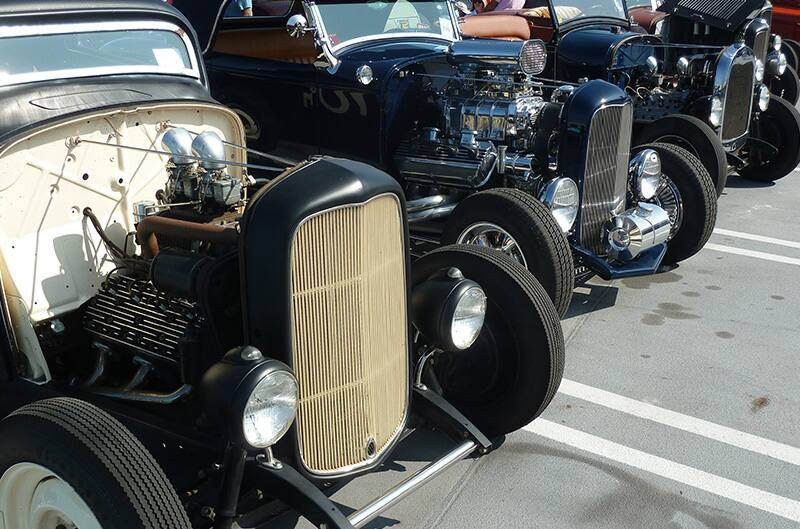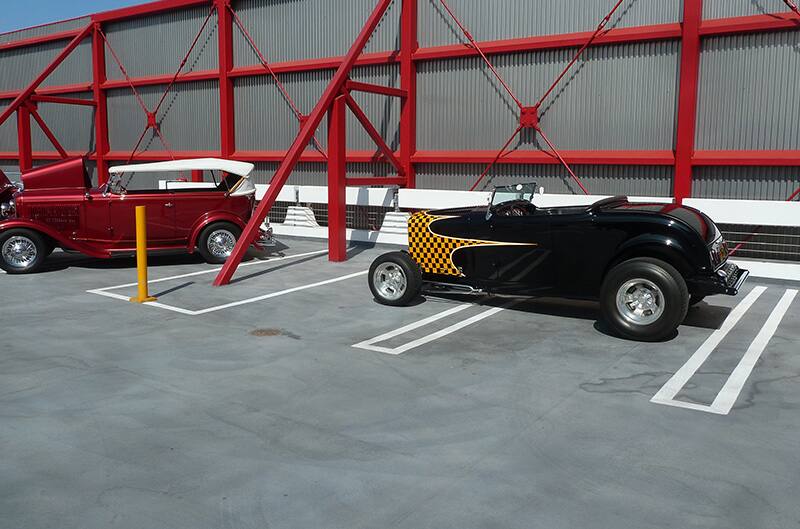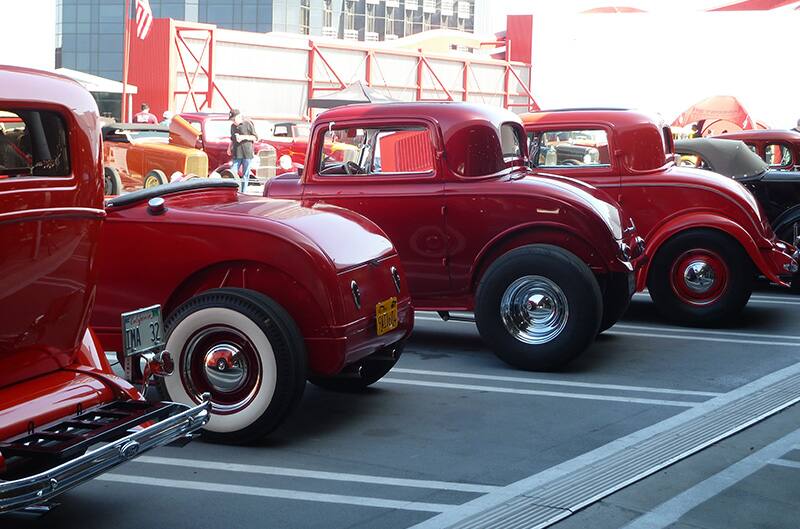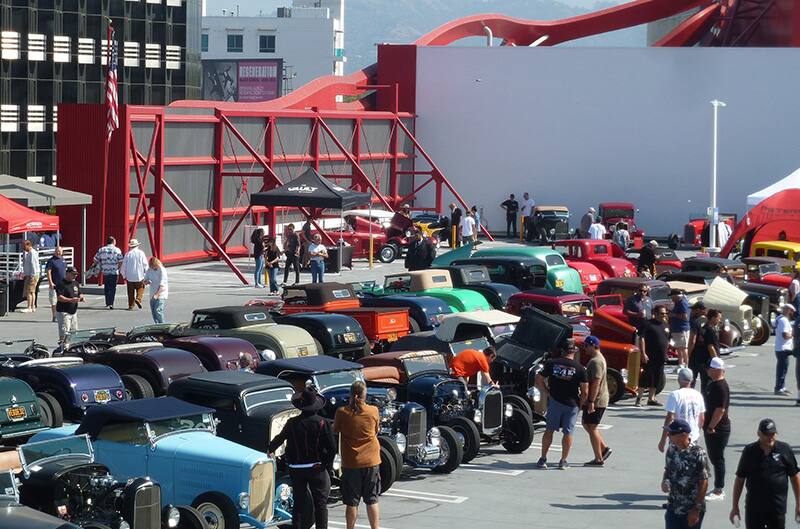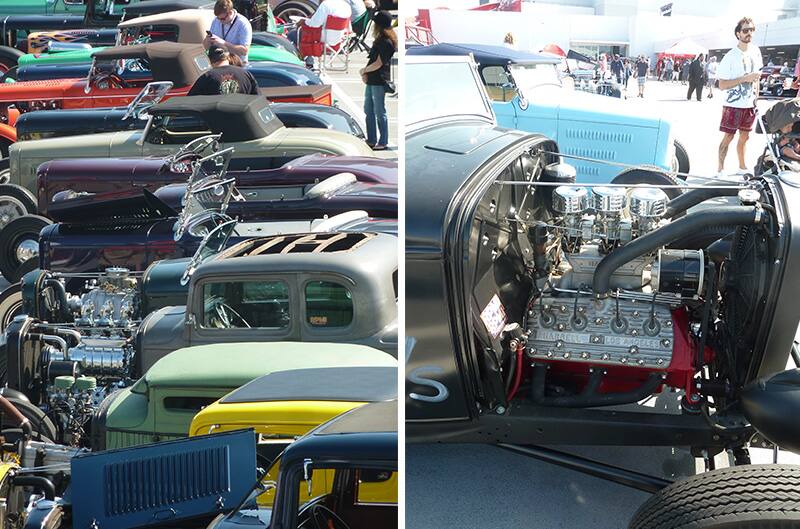 FORD PERFORMANCE PHOTOS COURTESY MATT STONE / INSPIRED COMMUNICATIONS