NEW CENTURY, KS – KC Air Show Charities is excited to announce details on how you can win the one-of-a-kind Shelby Super Snake Wide Body nicknamed the "SnakeCharmer built by Shelby American in this year's sweepstakes to benefit Children's Mercy Kansas City and KC Air Show Charities. The "SnakeCharmer" is inspired by Carroll Shelby's own "Green Hornet" prototype and the U.S. Air Force Thunderbirds' jets. The "SnakeCharmer" will be a part of a sweepstakes offering ahead of the much-anticipated 2022 KC Air Show, featuring the US Air Force Thunderbirds. It follows in the tire tracks of the "Blue Hornet," which was the first collaboration between Shelby American and the KC Air Show. Sweepstakes tickets will be sold beginning at $25 and are now available at sweepstakes.kcairshow.org.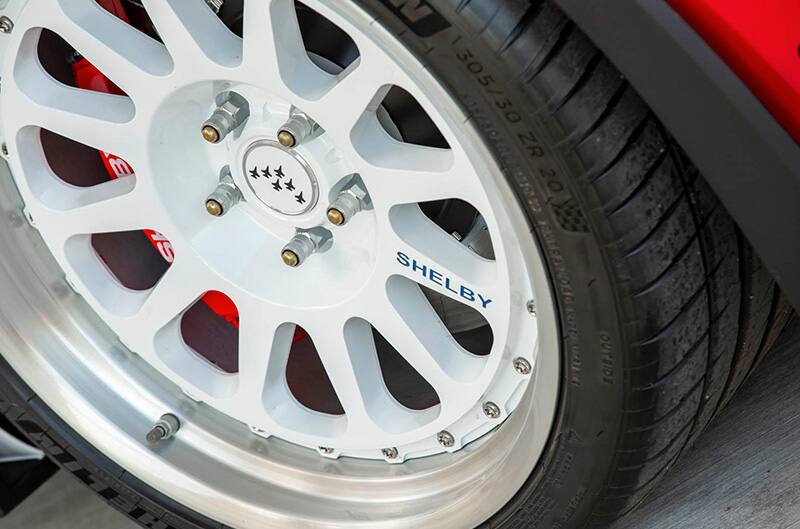 This exclusive Shelby Super Snake is part of KC Air Show's "Wings of Pride" Series, which raises funds for charities focused on children. Carroll Shelby was well-known for his passion for fast cars and fast airplanes. Equally strong was his compassion for children, especially those with health problems. The "SnakeCharmer" honors both parts of his legacy, an incredibly fast and powerful car whose net proceeds will benefit Children's Mercy Hospital and KC Air Show Charities.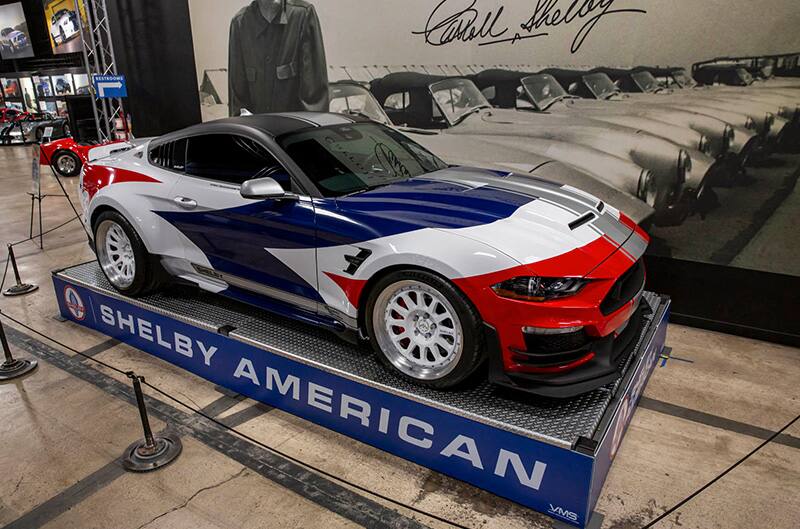 "When you purchase a sweepstakes ticket for the Shelby 'SnakeCharmer,' you not only have a chance to win this one-of-a-kind car, you also have a 100% chance of helping kids," said Kerry Floyd, KC Air Show Charities Special Projects Director. "Beyond that, because the proceeds from this sweepstakes benefit these two great charities, all ticket purchases are eligible for tax deduction. This sweepstakes is a win-win for all parties involved."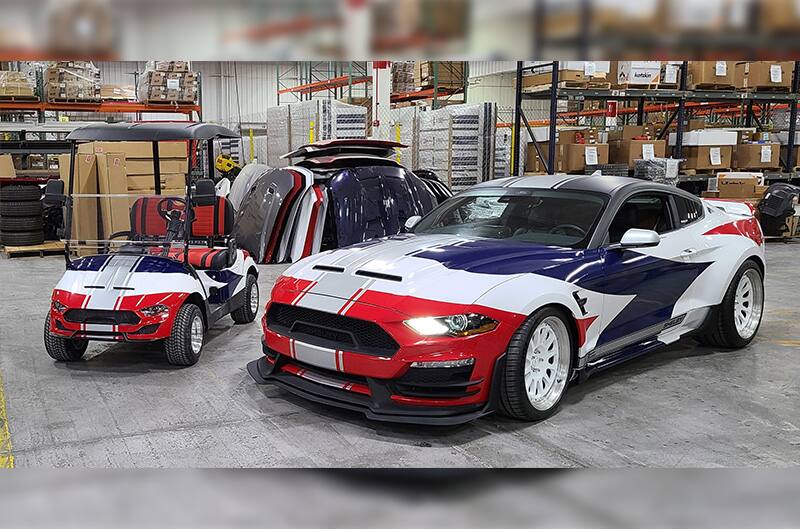 The "SnakeCharmer" has undergone a world-class performance transformation by the team at Shelby American in Las Vegas that is valued at more than $160,000. Production on this Super Snake began May 14, 2021, in Las Vegas, carrying the Official Shelby Registry number CSM21SS0010 (Shelby's custom certificate of authenticity). Shelby overhauled the loaded GT Premium fastback with a full performance upgrade, transforming the vehicle into Shelby's legendary Super Snake. This unmistakable Shelby has an 825-horsepower supercharged engine, launching the vehicle from 0-60 in 3.5 seconds. This Shelby also features Katzkin leather upholstery on the interior, the signature Shelby ram-air hood, a full Ford Performance FR3 track suspension, Brembo GT big-brake package, 3.0-liter Whipple supercharger, 409SS cat-back exhaust system from Borla, a Shelby Extreme Duty cooling system by C&R Racing, and one-of-a-kind special cut aluminum wheels styled as an airplane wheel.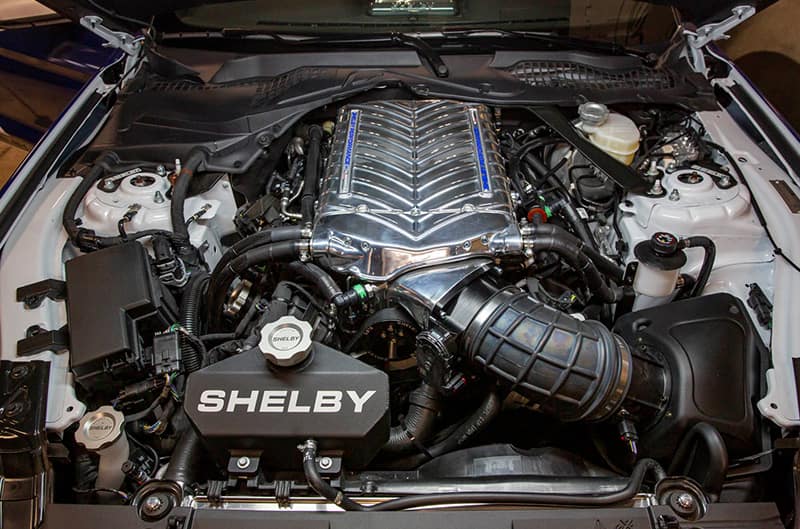 "While every Shelby car and truck we build is special, one-off cars always attract a great deal of attention from enthusiasts and collectors," said Gary Patterson, president of Shelby American. "Like the 'Green Hornet,' 'Little Red,' and 'Blue Hornet,' these vehicles often blaze new trails and become especially desirable. Everyone on our team was excited to create this one-off Shelby Super Snake that honors our military and raise much-needed funds for critical charities. The winner of this sweepstakes will drive away in a special piece of automotive history -- and have a very warm feeling in their heart."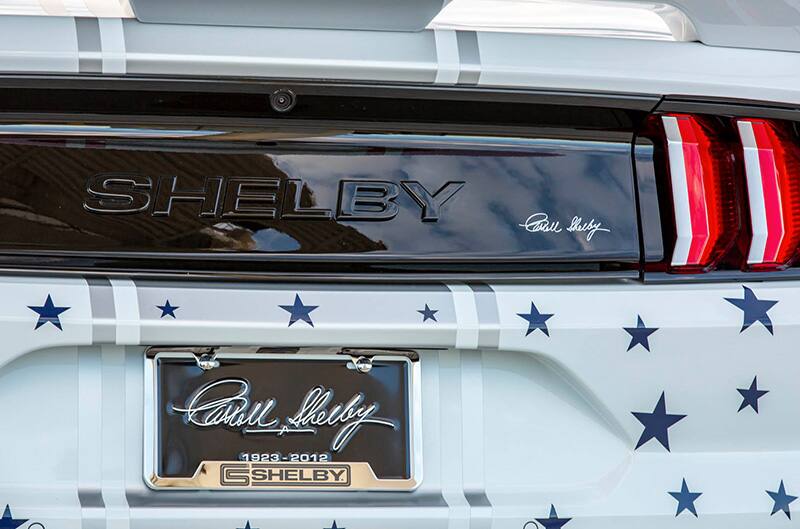 For details of the entire "SnakeCharmer" sweepstakes package, including the one-of-one Shelby Super Snake Widebody, "Lil Charmer" Shelby Super Snake Neighborhood Electric Vehicle, $20,000 in cash, a Breitling watch, and a leather aviator jacket – simply visit Home - KC Airshow Sweepstakes. And here's a bonus: Make a donation to SnakeCharmer Sweepstakes between May 9th and the 16th and you'll be automatically entered to win a Shelby Leather Jacket valued at $495! The winner of the leather jacket will be announced on May 17th. Head to ShelbySnakeCharmer.org right now to enter the "SnakeCharmer" Sweepstakes and use the promo code SJ525 and you will also receive 25 percent more tickets for free! The drawing will be held on August 20, 2022 -- so don't delay!