TIPP CITY, Ohio – If you're a Ford fan, then you've probably heard of National Mustang Day. It's commemorated each year to help celebrate the anniversary date of Mustang's public introduction on April 17, 1964. National Mustang Day was originally set up several years ago to be an annual fundraiser for the Mustang Owners Museum in suburban Charlotte, North Carolina, via the sale of windshield stickers to participating clubs. But today the idea has grown into an annual Global Mustang Day – and Ford itself has even set aside the week including April 17 as Global Mustang Week to recognize the car's legions of owners and clubs.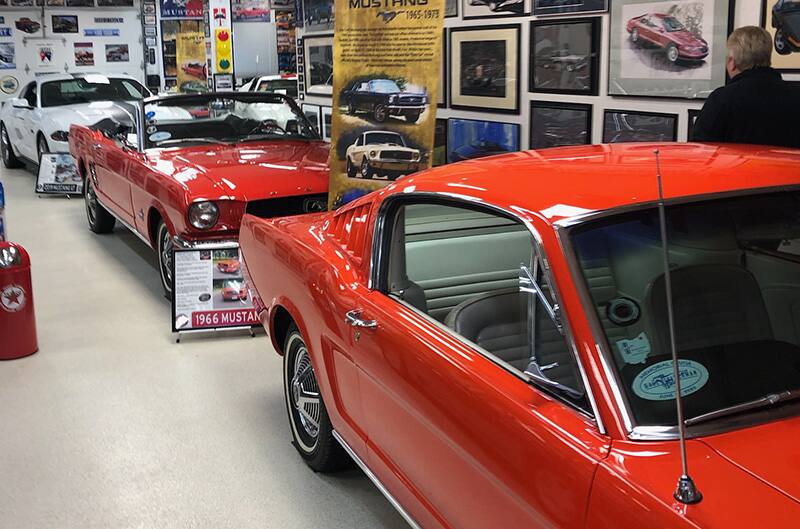 Thousands of people all over the world participated in some sort of cruise or driving event with their favorite Ford pony car this past Easter weekend. With April 17 falling on Easter Sunday this year, most if not all Mustang events were moved to Saturday, April 16 – but no matter the actual day: It was all to pay homage to the Ford Mustang.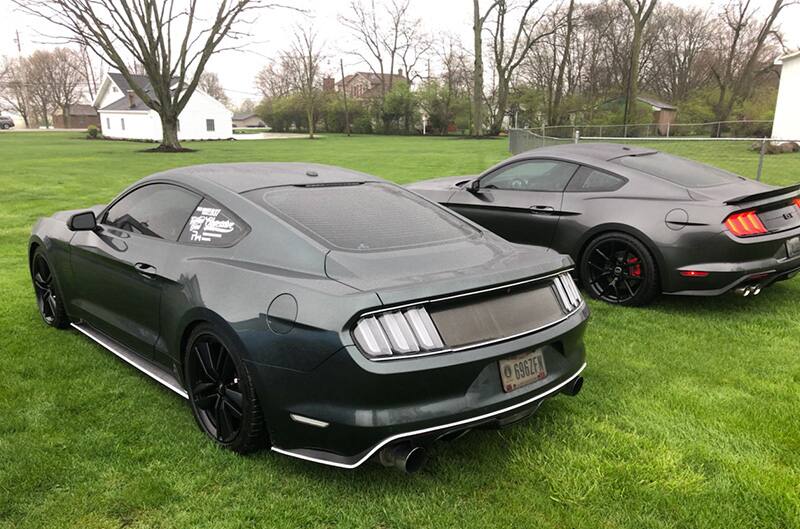 From the hundreds of Mustang Day events that took place just a few days ago, Ford Performance chose this one to attend – most notably because of the location, the number of clubs that were there and the special guest speakers that were lined up to participate. This venue is one of our favorites -- the rural Halderman Museum just north of Dayton, Ohio, which is on the homestead of the late Gale Halderman, the man who was the principal designer of the original Ford Mustang. If the museum's cool vibe wasn't enough, this special Mustang Day gathering also featured a Ford Performance dealer, no less than six different Mustang clubs and five guest speakers to share in the stories that makes the Mustang ownership experience unique.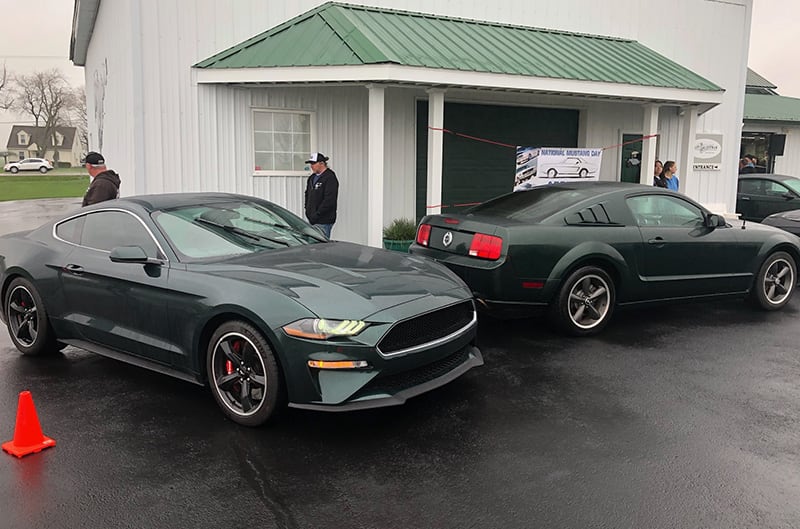 This day was the brainchild of Jeff Black, a performance specialist at Beechmont Ford in nearby Cincinnati, Ohio. Jeff and his Beechmont Ford Performance team promoted and organized the April 16 event from the ground up, bringing together members of regional clubs such as the Tri-State Mustang & Ford Club of Greater Cincinnati, the Mustang Owners Club of SouthEastern Michigan (MOCSEM), the Queen City Mustangers, the Mustang Club of Ohio, the 859 Syndicate, Mustang Friends IN_KY, and Mustangs Lexington_859, among others. Speakers included Scot Chapman from Roush, Norm Murdock of Team Blitz, Mustang author Anthony Alonzo and the star of the show – former original Mustang Bullitt owner Sean Kiernan. To wrap things up, Ford Performance was asked to join in and share some stories of the museum's namesake, Gale Halderman, who had passed away back on April 29, 2020.
Halderman was inducted into the Mustang Club of America's Mustang Hall of Fame in 2004, and was presented with an Iacocca Award during the Mustang 50th Celebration in Charlotte, North Carolina. He soon became active in Mustang club events and the Ford enthusiast community. In 2014, Gale and his daughter, Karen, converted the barn on his family's property in his hometown of Tipp City, Ohio, into the Halderman Museum, which holds a collection of artwork and ads, as well as drawings and memorabilia of all things Ford and Mustang. You'll also see some of Gale's original sketches, plus a late-model Thunderbird, a Model T and a Model A and of course Mustangs from each generation in his museum, including Gale's own 1965 Mustang Fastback and 1966 Mustang convertible.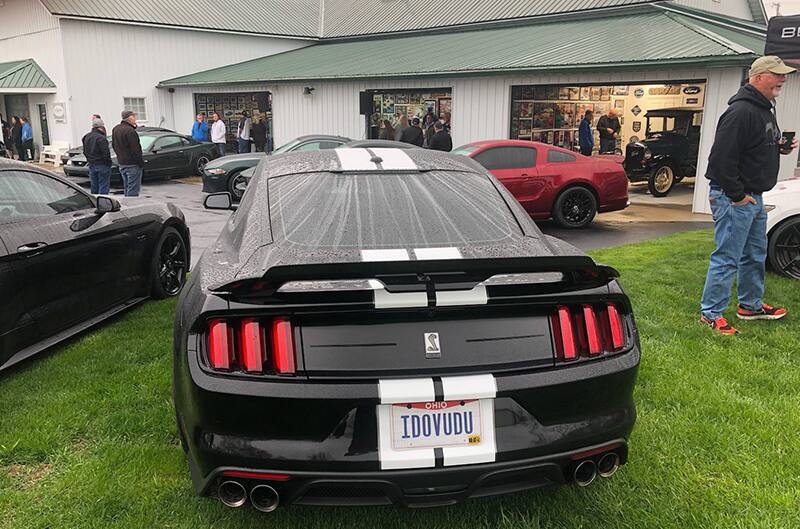 Karen and her daughter, Lauren, had decided to keep operating the Halderman Museum after Gale's passing to keep his legacy alive, as long as the Mustang community supports it through donations (there is no admission charge or rental fee) and via the sale of Halderman Museum merchandise. Tours and visits are by appointment only; if you're not on social media, you can find info on the museum's website https://haldermanmustang.com.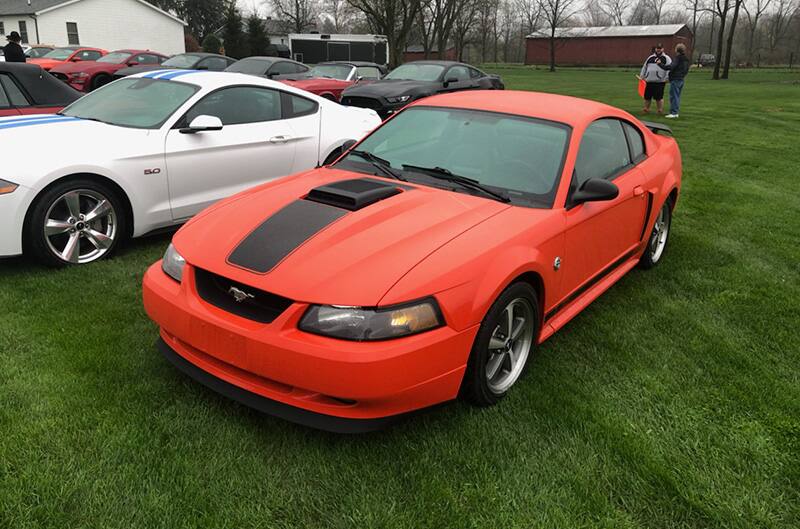 The only issue on this day was that a cold and persistent rain had been falling from the early morning to well after lunchtime, and there's no doubt the waterlogged skies kept the expected 250-plus car count way down. Regardless, a little more than a hundred hearty Mustangers ignored the weather to make the trip and set up a mini cruise-in on the museum's back lawn. Gale's cousin, James Halderman, an automotive technical writer/author, made an appearance, as did chief Bullitthead and founder of the Hoondog Performance Group, Paul Rocha. With a great food truck, free Mustang posters, plus Ford Performance giveaway items as well as some door prizes, attendees hung out until suddenly the skies cleared and the sun appeared.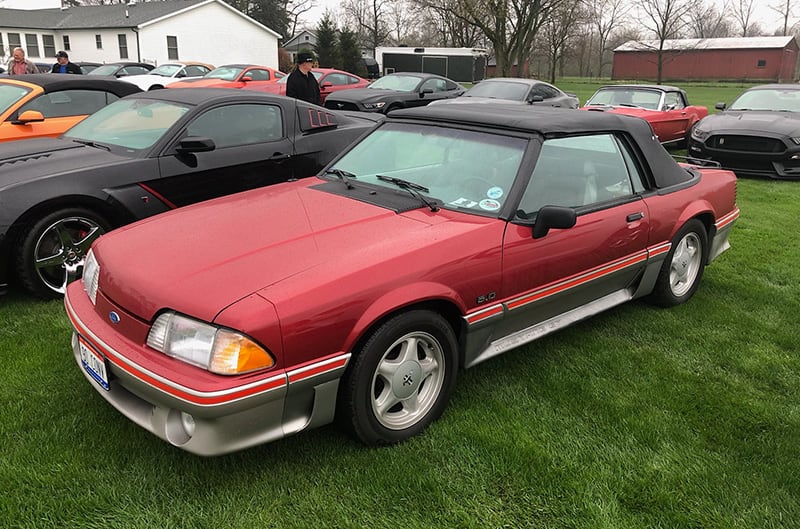 Along with presenting, checking out the ever-changing memorabilia in the museum and chatting with attendees, we took some time to walk the show field to see the Mustangs and snap some photos of our favorites on display – enjoy them in our galley below. After a successful Mustang Day back in 2021 and now another for 2022, Karen is thinking of asking Jeff Black to make Mustang Day at the Halderman Museum an annual event. If you think YOUR Mustang club would like to schedule a tour, a club meeting or a cruise-in there, get in touch with Karen and make some new Mustang memories happen. Just don't be surprised if we join you!