PALM BEACH, Fla. – If those who follow the auto enthusiast community were worried that today's financial pressures would lessen either interest or participation in collector car auctions, it sure wasn't evident at the Barrett-Jackson Palm Beach Auction, held April 7-9, 2022, at the South Florida Fairgrounds. Celebrating its most successful Palm Beach Auction on record, Barrett-Jackson sold 676 vehicles, all with no reserve, for over $59.6 million, including nearly $3.8 million raised for charity. Also celebrating their most successful non-Scottsdale automobilia auction, Barrett-Jackson sold 412 pieces of authentic automobilia for more than $1.07 million, bringing the total auction sales to more than $60.7 million with a 100-percent sell-through rate and over 80 world-record auction sales.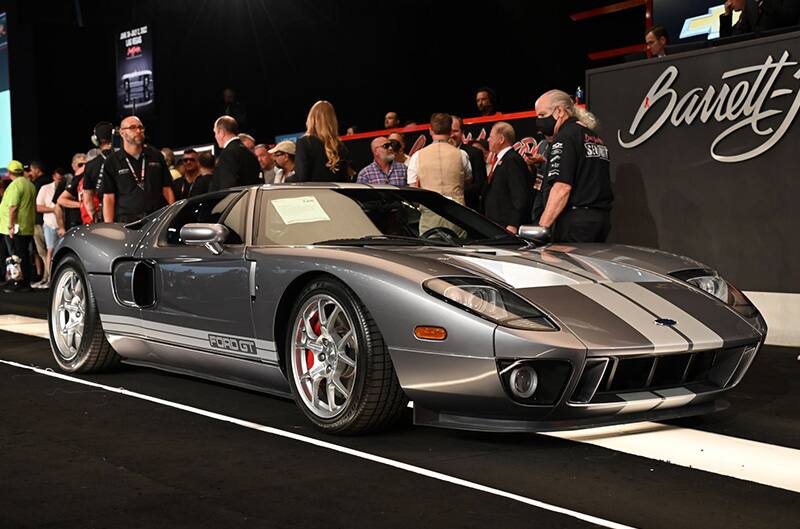 As you'd expect, scores of notable Fords, Shelbys and Mustangs crossed the block at the three-day event. Because of the pandemic, it had been three years since Barrett-Jackson had hosted their auction in Florida. On Friday, Florida Governor Ron DeSantis attended the auction for the sale of two charity vehicles – including the 2009 Ford Shelby GT500 Super Snake (Lot #3003) from the George Shinn Collection – that raised $1.76 million to support humanitarian relief efforts in Ukraine.
The weekend's top seller was Lot #725 – a 2020 Ford GT Carbon Series, that sold for $1.54 million, and second was a 2006 Ford GT Heritage Edition (Lot #726.1) that crossed the block at $704,000. In fact, a third Ford GT, this a 2006 model (Lot #726), also broke into the top 10 in sales, drawing $385,000 to finish at number seven.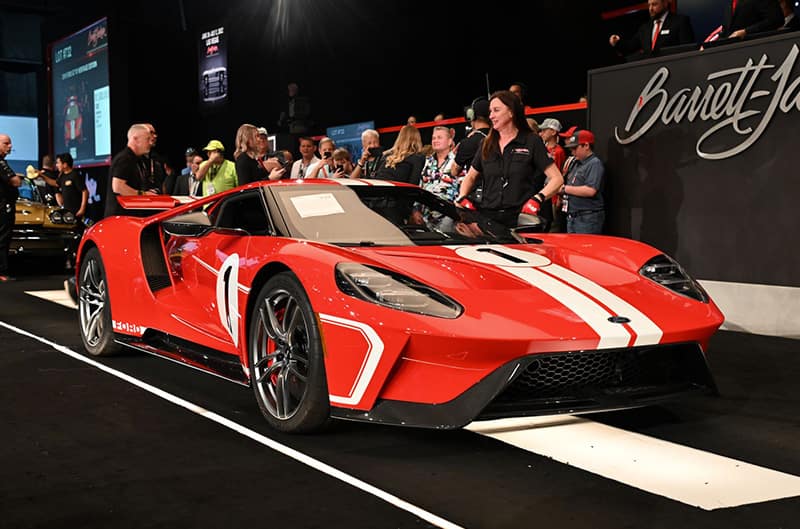 Among the Ford charity vehicles that sold in Palm were a 2022 Ford Bronco Raptor SUV VIN 001 (Lot #3004), whose $350,000 hammer price benefited the National Forest Foundation and Outward Bound, and a 2020 Ford Shelby GT500 (Lot #3000), that went for $185,000 benefiting John Hopkins Sidney Kimmel Comprehensive Cancer Center.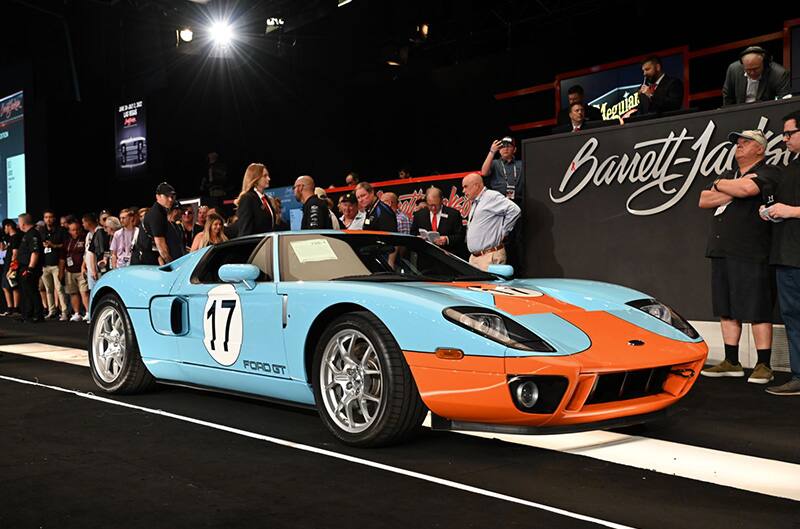 Barrett-Jackson is now accepting consignments for the 2022 Las Vegas Auction, June 30 – July 2 at the Las Vegas Convention Center. Those interested in being a part of the auction can visit https://barrett-jackson.com. But before you do that, check out our photo gallery of the notable Fords at Palm Beach below.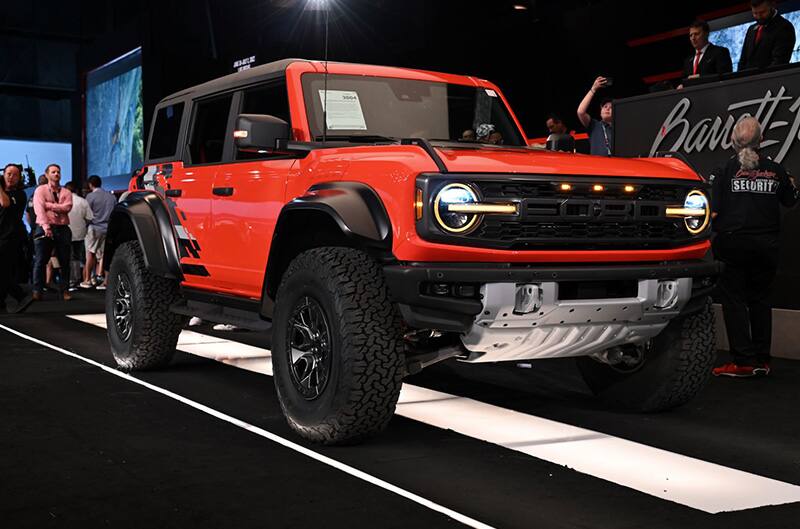 FORD PERFORMANCE PHOTOS / COURTESY BARRETT-JACKSON