LAS VEGAS, Nev. – If for whatever reason you were unable to attend SEMA 2021, you truly missed Ford stealing the show this year. Similar to most other events in 2020, the SEMA show took last year off due to the pandemic, but the 2021 event saw a spectacular resurgence. SEMA stands for the Specialty Equipment Market Association, an organization that dates back to 1963. In its infancy, SEMA was called the Speed Equipment Manufacturers Association, a small group of manufacturers that supplied parts and performance equipment to the hot rod community. SEMA now has grown to incorporate everything from aftermarket part manufacturers, tool manufacturers, specialty shops, warehouse distributors, sales agents and, as always, a plethora of media outlets to help show the world what's new in the automotive aftermarket world. The membership categories include racing teams, car clubs and special service organizations. The SEMA show is not only a showcase for auto parts and accessories, but the SEMA organization has become an advocate for our automotive passion, leveraging its voice to maintain our right as enthusiasts to build, modify and operate vehicles on the street, track or trail.
As is the case most every year the Blue Oval played a huge role in 2021 event, showing off a diverse mix of new toys. Ford introduced the 480-horsepower Ford F-100 Eluminator Concept to demonstrate the capabilities of the all-new electric crate motor offering. The vintage electric pickup truck has the same dual-motor powertrain as the Mustang Mach-E GT Performance, and the EV crate motor is now available for order. Restomodding this F-100 was an interesting and innovative way to see what is possible for the future of electric powertrains.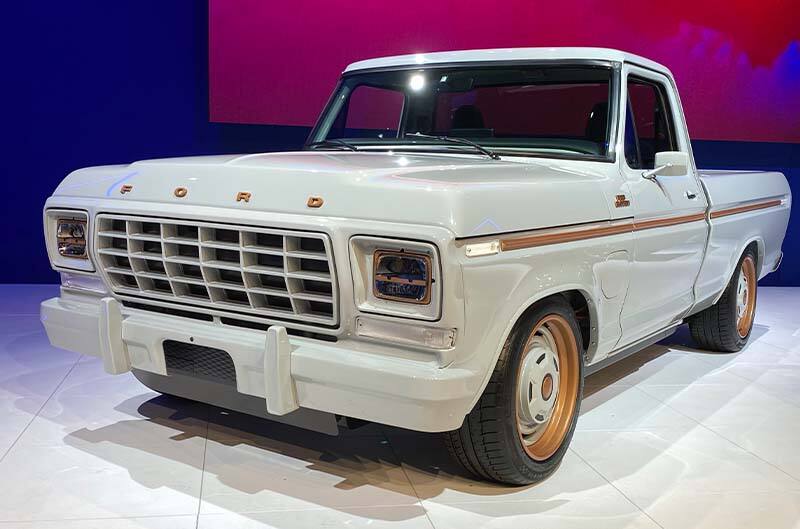 While the Eluminator F-100 was a big draw, it was just one of many vehicles in the Ford display. In addition to what new technologies and accessories you can retrofit into old cars, Ford showed how creative you can get with Broncos, Mustangs, F-150s, and even the all-new Maverick. Every year SEMA gives out awards for Car of the Year, 4x4/SUV of the Year, and Full-Size Truck of the Year -- and Ford knocked those categories out of the park with the Ford Mustang, Ford Bronco, and the Ford F-Series, respectively, as all took home some hardware.
FoMoCo's footprint wasn't limited to just having cars on display, but extended to a huge drifting pad outside, as well as the off-road "Bronco Experience." The Bronco experience was open to the public and allowed then to take a ride though all of the outdoor elements for which the Bronco was built, including sand, water, rocks and showing off on tight trail turns. Although this ride lasted only a few minutes, it was a great way for consumers to get a real-world experience in Ford's new SUV. If the rock crawling and technical off-roading aspect of the Bronco wasn't enough to get your adrenaline pumping, then right next door you could hop off and watch Vaughn Gitten Jr. and Chelsea Denofa in their drift cars ripping around the skid pad. In addition to their drift Mustangs, they also were taking the Mach-E 1400 out -- which was one of the wildest EV rides you can experience. Not only are you loaded in with four people, but the whirling of the electric engines gets drowned-out by the sound of the tires turning into clouds of smoke.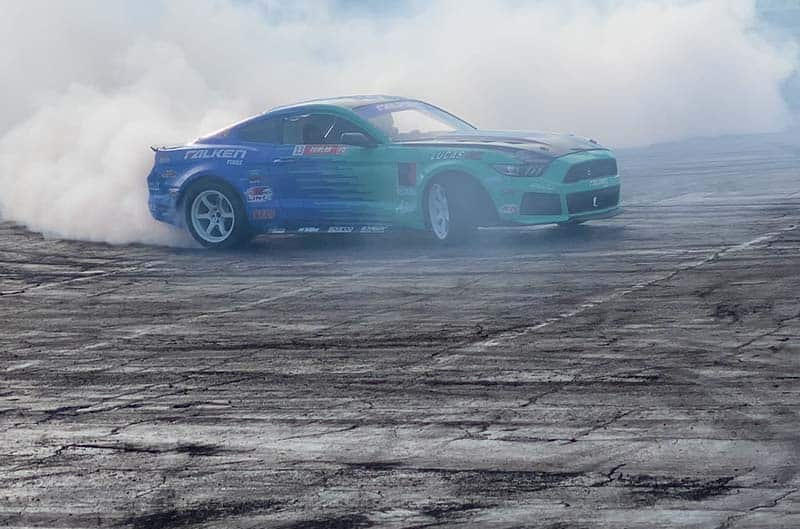 There were so many customized Fords in all the various displays that it was difficult to keep count of all of them. Because this was the first full year for the new Broncos, there were dozens of examples to see. After trying to get a shot of every one we saw there, we stopped after 55 photos knowing we likely still missed a handful of them! But let's face it, with over a million square feet of display space in around the Las Vegas Convention Center, it's difficult to see everything. After all, the facility was packed with more than 3,000 new products, some 1,500 feature vehicles, nearly 2,400 exhibiting companies, and more than 3,000 members of the media. That's why SEMA remains on every enthusiast's bucket list.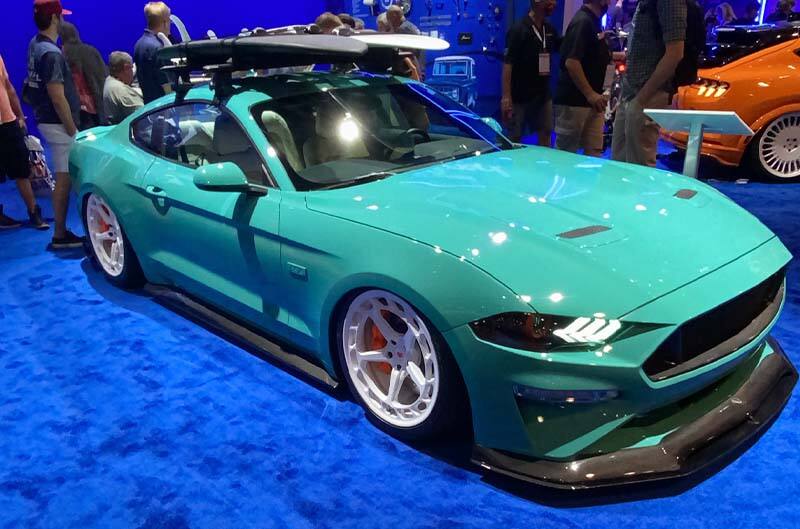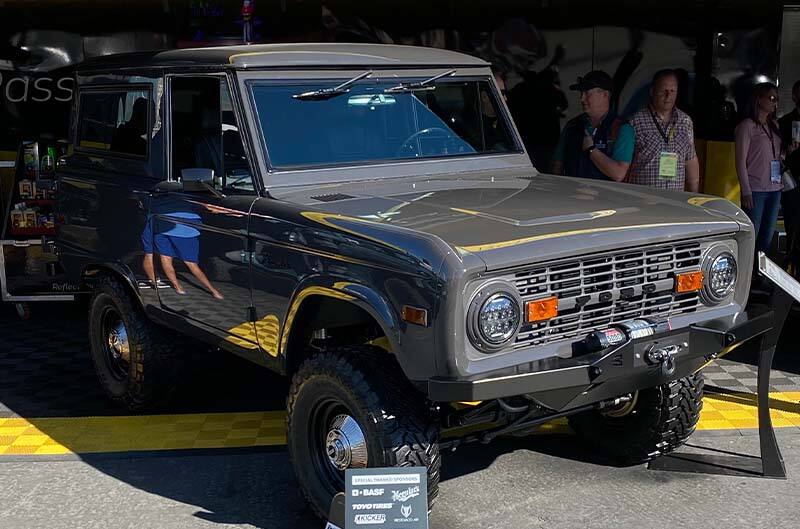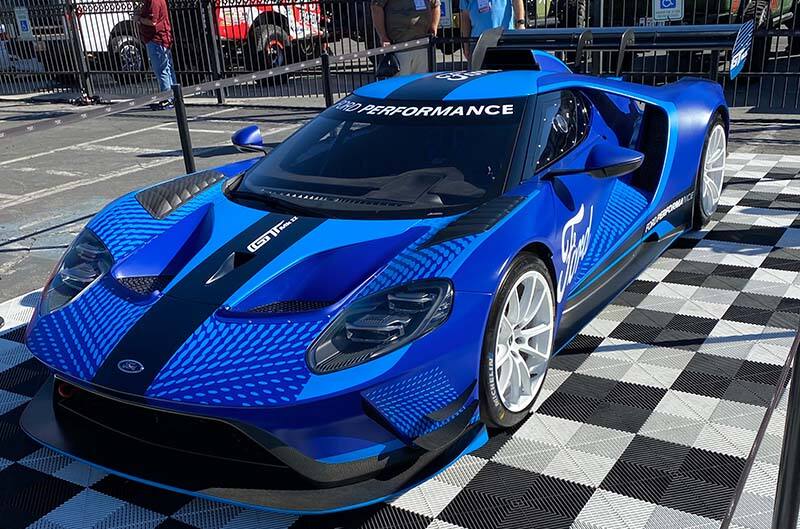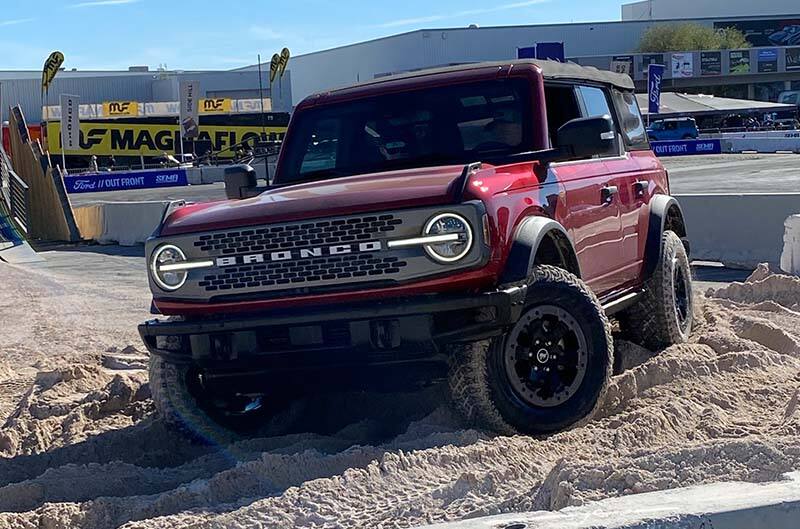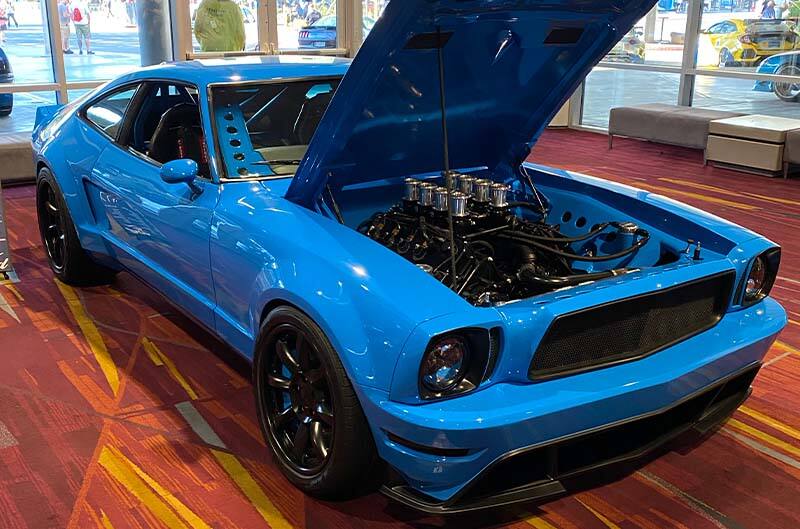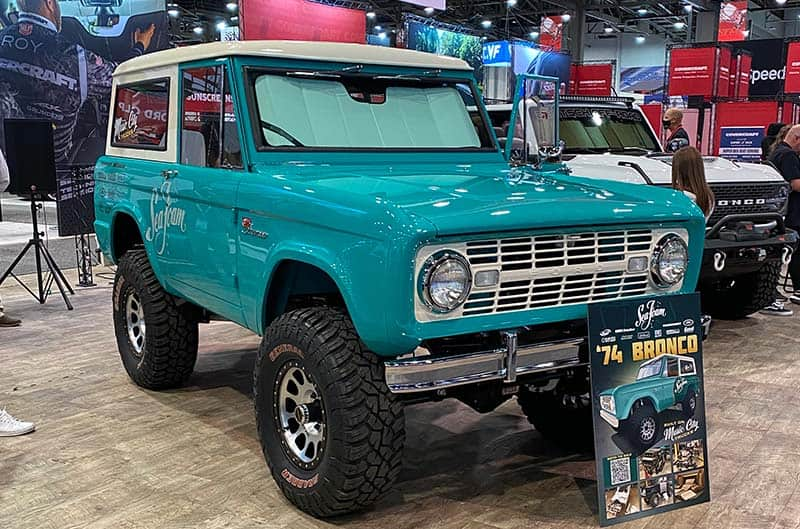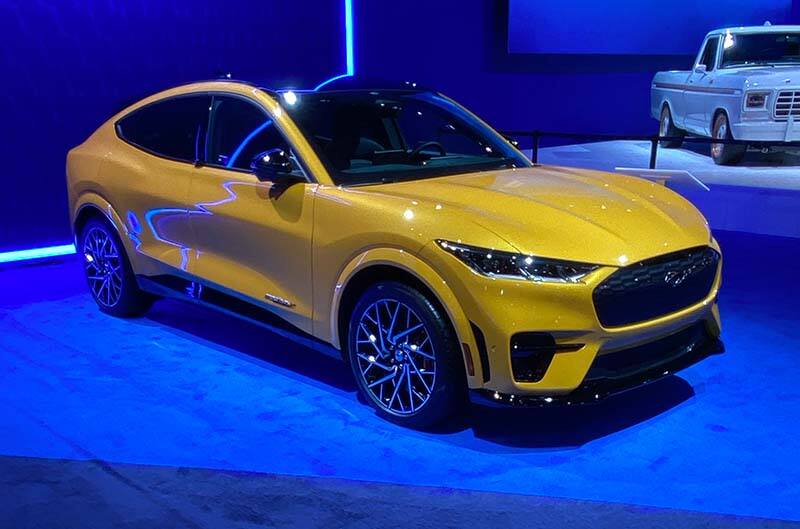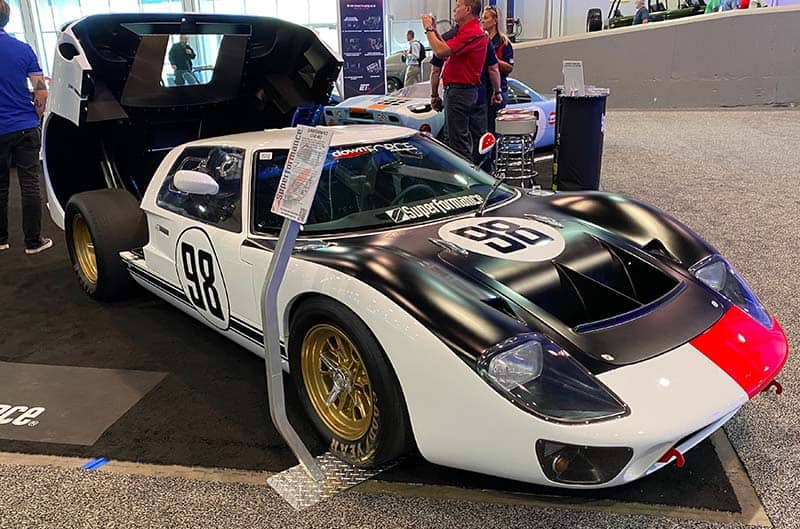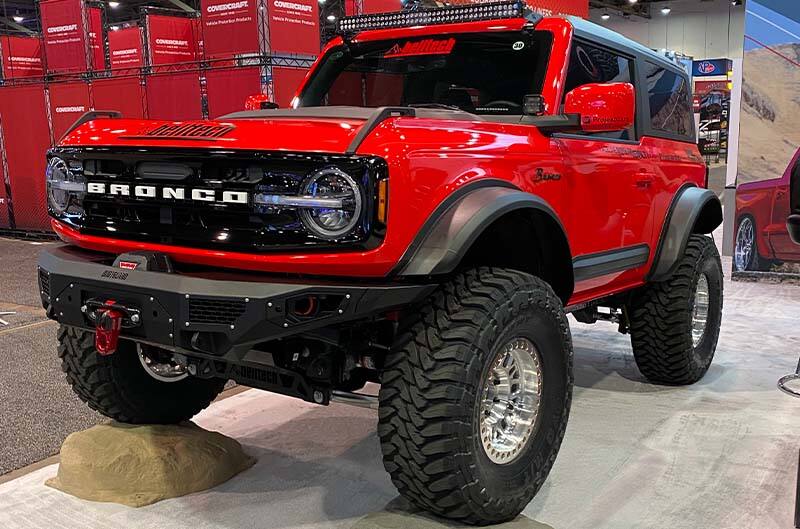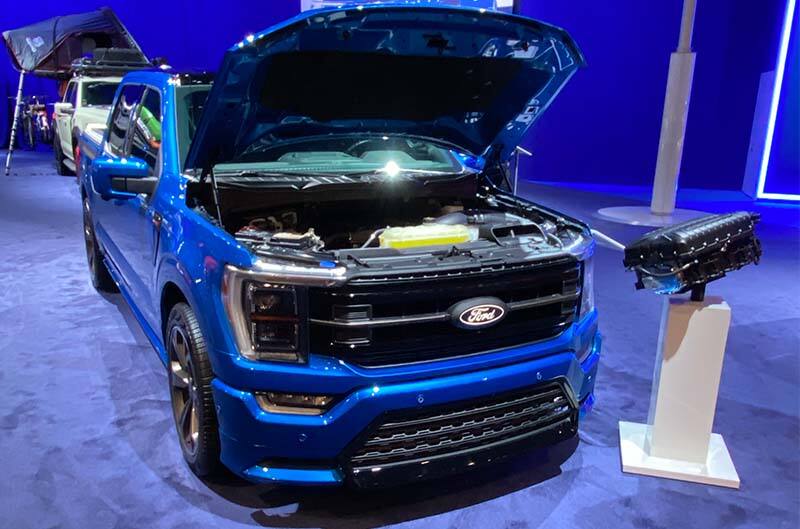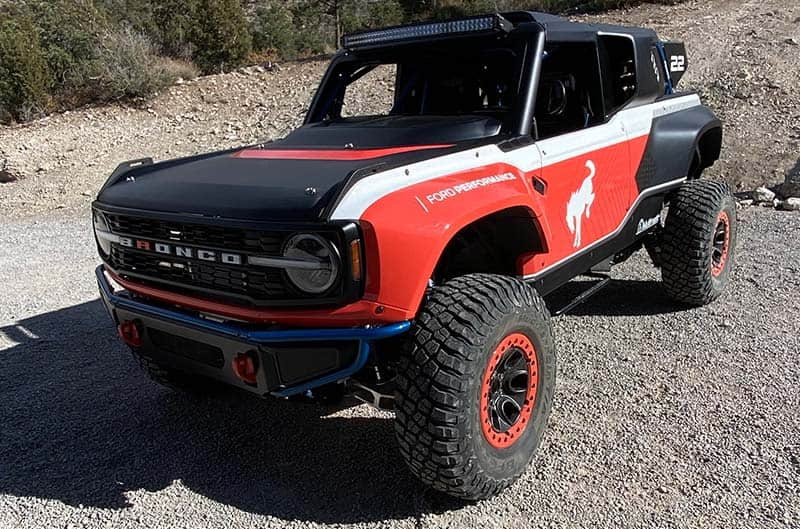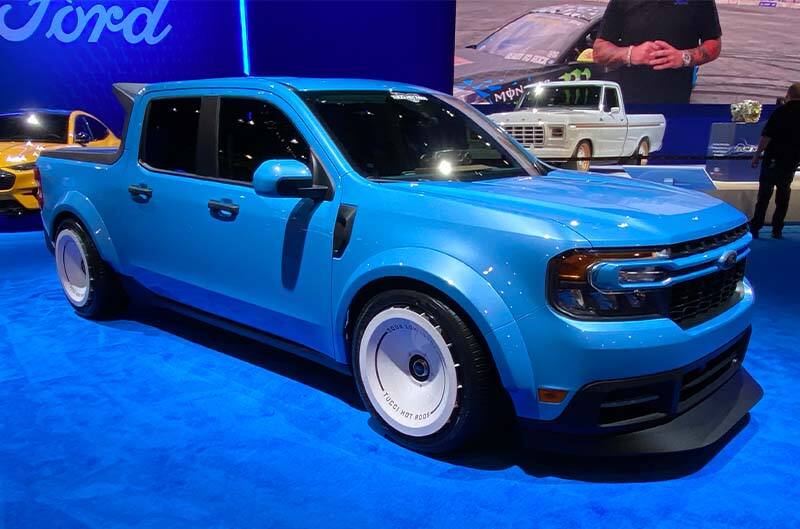 FORD PERFORMANCE PHOTOS / JOANNA REID