BOWLING GREEN, KY – Driving between the fields leading into Beech Bend Raceway on any given race weekend, it's easy to get lost in the Ford culture. But for one fall weekend, not only will you see a wide variety of Mustangs and other Fords getting trailered-in to race at the dragstrip, but you'll also find hundreds of Fords waiting to park and attend one of the best Ford drag racing events of the year. Each autumn, the Blue Oval faithful converge behind the nostalgic entrance to the sprawling Beech Bend Park, Dragstrip Raceway and Campground in Bowling Green, Kentucky, for a weekend of horsepower, tire smoke and some seriously fast Fords.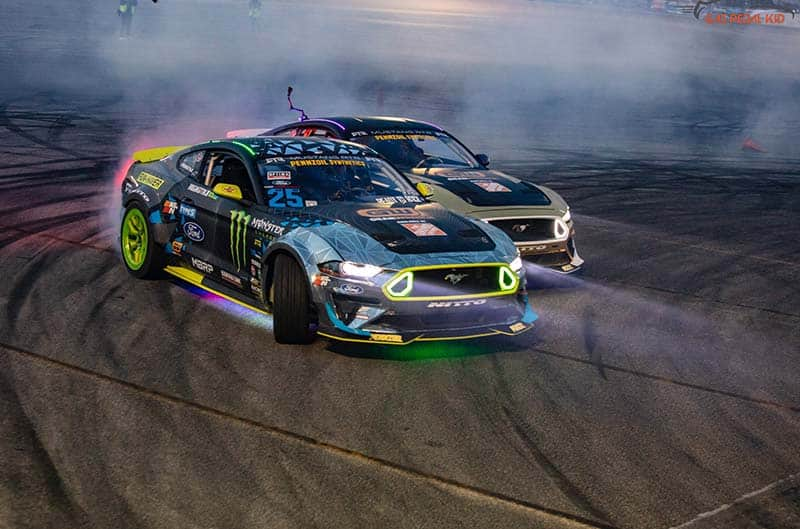 The NMRA All-Ford World Finals / Holley Intergalactic Ford Fest is one event that any FoMoCo fan would want to add to their calendar. This year was my seventh time being at this event -- and third time racing my Mustang. Since Holley jumped on board in 2020 as the title sponsor to the NMRA Ford Nationals Series, the Ford Fest is an event that I will do everything in my power to attend.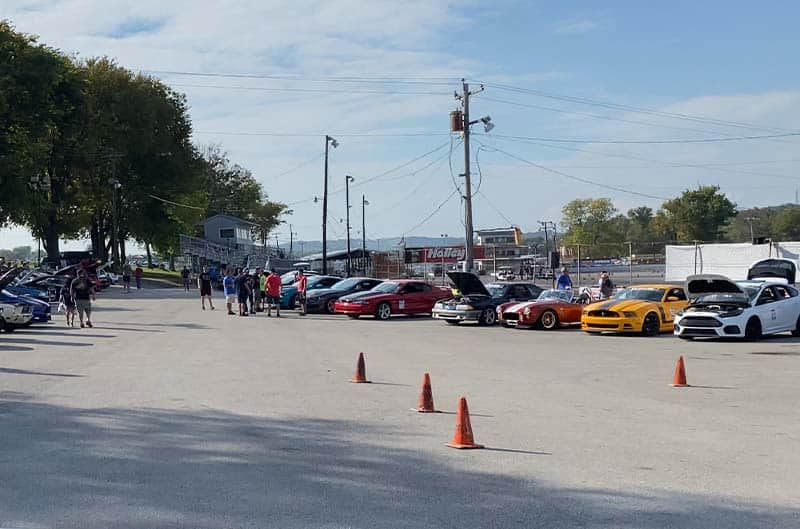 Each NMRA Ford Nationals Series event includes drag racing, a car show, a manufacturers' midway and much more. Just as in the NHRA, there are various NMRA classes that will fit any racer -- from the seasoned veteran who pulls a big rig to every race, to the weekend warrior who may have just finished putting his or her car together for that one event. Better still, watching the classes run is almost as fun as participating.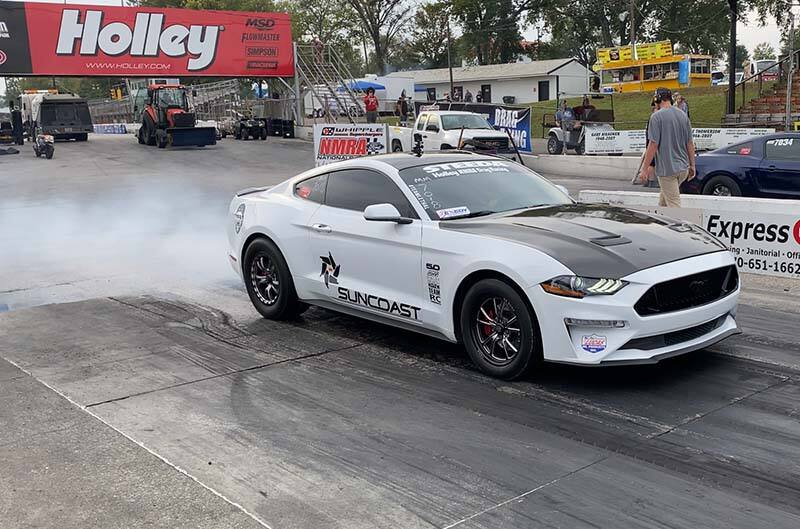 Most casual racers will find that "True Street" is the class for you. True Street is a catch-all class that was created for everything from totally stock to heavily modified Ford-based street vehicles that don't quite fit the rules of the most specific heads-up and index classes. True Street requires all racers to take their car on a 30-mile cruise without refueling or doing any major adjustments to the car before making three, back-to-back passes down the strip. After the three passes, your time slips are averaged, and the closest average elapsed time (ET) of those three runs that is not quicker than 9.00, 10.00, 11.00 seconds, etc. -- all the way up to 15.00 -- will win.
This is the class that I race most of the time at NMRA (National Mustang Racers Association), and what makes the True Street experience the most fun is that 30-mile cruise. It used to be one, giant caravan of anywhere from 100-150 cars all in a row, and you'd parade through town -- which was always a good time. But most recently, the structure for the cruise changed to where you receive a punch card when you leave the track with a destination on it. From there you have a window of time to get all your card punches completed and be back at the track before the three time-trial runs. No matter the time that you leave the track, it's almost guaranteed that you'll pass other cruise participants sharing waves and revs as you pass by.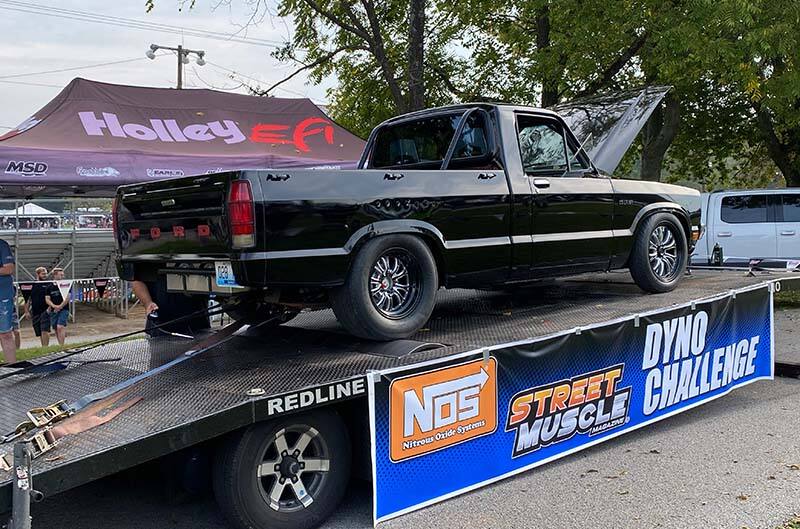 I had some challenges racing this year. My first test pass had me accidently shifting the car into neutral shortly after launch. On the second test pass, we underestimated how tight the track actually was and my suspension was a bit too loose – but I quickly recovered and turned a 9.1 at 161 mph. As it came down to eliminations, it started to rain right before the first of my three passes, and even though the Beech Bend track crew did a great job trying to dry the track, I've known a few people who have had misfortunes after their car was left out in a rain delay. So after a great weekend at this year's Ford Fest, something told me not to test my luck at the end.
If you're wondering how I could say I still had a great weekend after not getting all the racing in, well as I had mentioned earlier there more here than just drag racing. The NMRA also offers special car show display parking for those who would like to bring their Blue Oval rides to join in on the event. Another important part about NMRA events is the opportunity to check out the manufacturers' midway, where vendors bring out some of the latest parts and vehicles for you to check out in person – and yes, Ford Performance typically has our latest vehicles out on display for the fans to see. There's also a swap meet at each event, where locals offer used and antique Mustang and Ford parts to patrons of the show.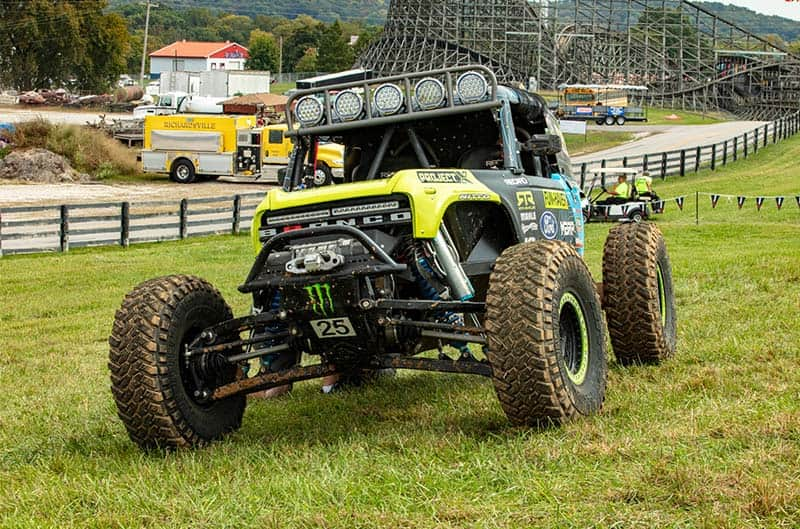 Thanks to the Holley partnership, the Ford Nationals has been able to add autocross and drifting exhibitions, and even the opportunity for fans to participate in thrill rides. By branching into these different areas of motorsports, it has helped broaden the appeal of these events beyond drag racing. Since bringing in some big-name drifters such as Vaughn Gitten Jr. and Chelsea DeNofa, the Nationals Series is drawing a wider variety of spectators and making the NMRA events fun for motorsports fans of all ages.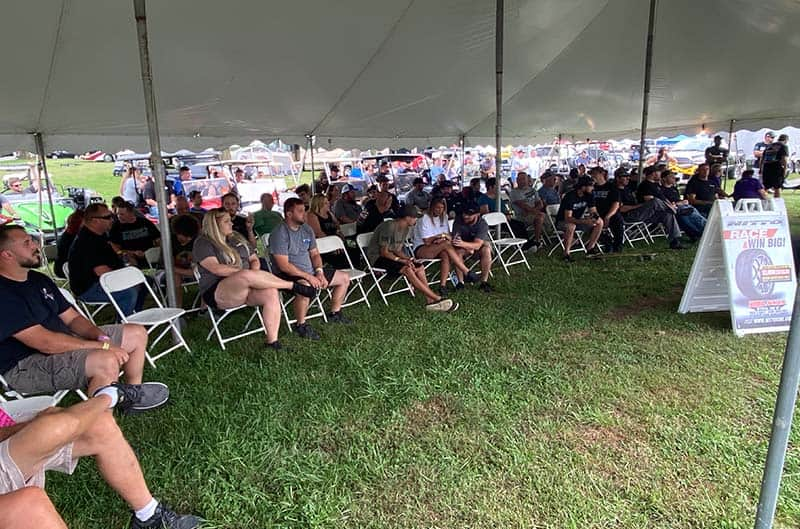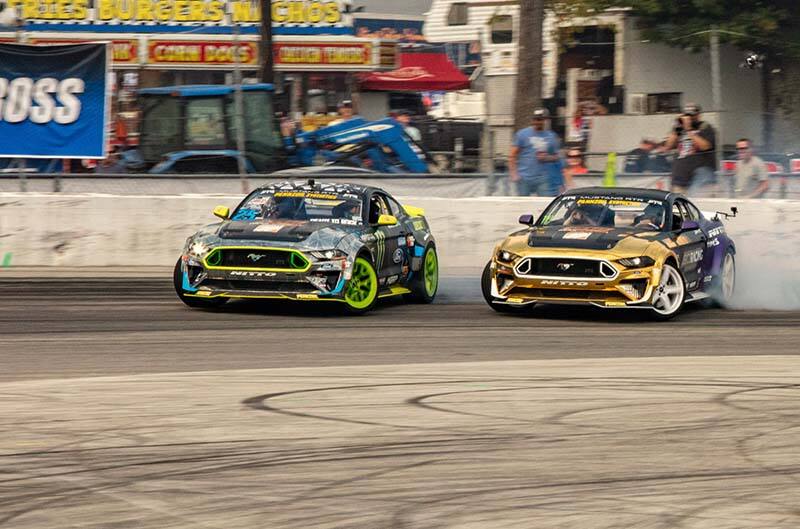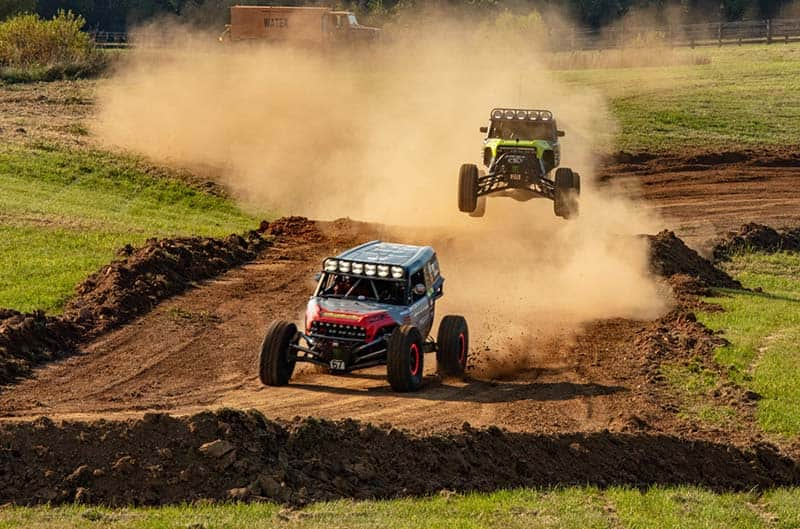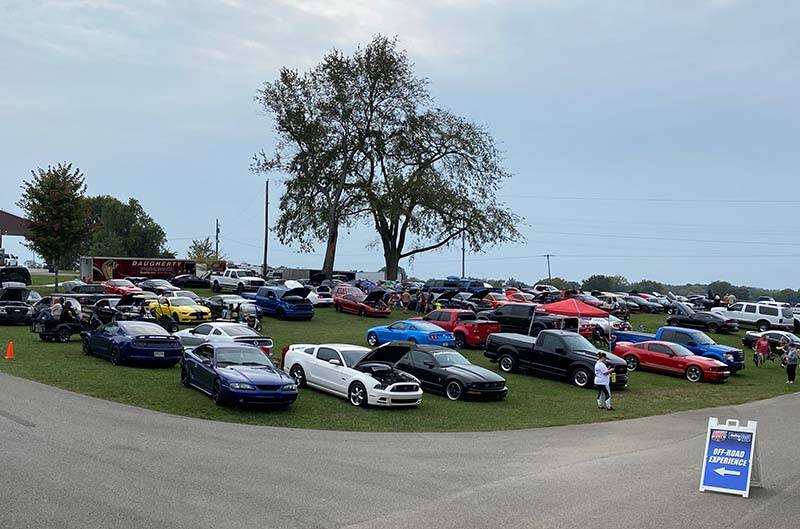 FORD PERFORMANCE PHOTOS / GASPEDALKID