PONTIAC, Mich. -- Detroit has unfortunately missed out on having a traditional style auto show for the past couple years. The North American International Auto Show (NAIAS) has been the mega auto show held in Downtown Detroit at the TCF Center (previously known as Cobo Hall). The NAIAS ran from January 1989 to January of 2019. Organizers intended to move the show to the summer in 2020 due to the COVID-19 pandemic, but it was eventually canceled altogether. NAIAS is among the largest and most prestigious auto shows in the world. For us gearheads in the Motor City, losing this event hurt quite a bit. But this year, the M1 Concourse in suburban Pontiac, Michigan, the Suburban Collection dealer group and the International Auto Show organization merged to bring us "MotorBella," the auto show of the future.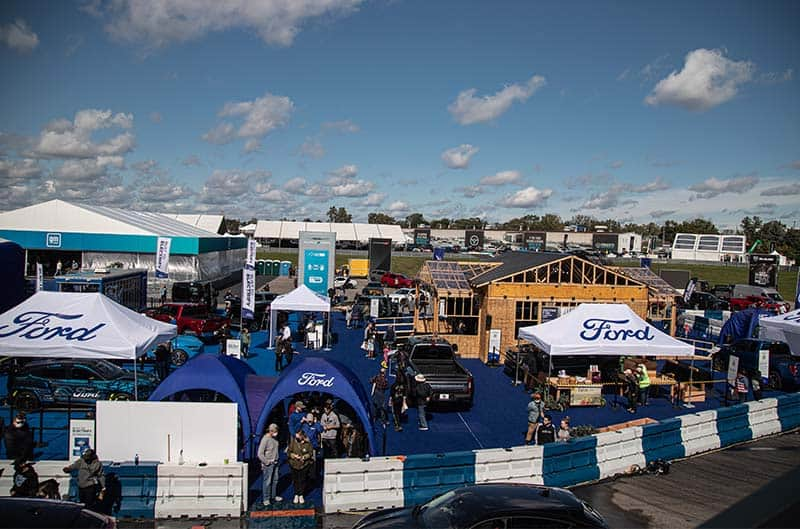 MotorBella is the first auto show of its kind -- part auto show, part outdoor festival, and this this trio of companies was a perfect match to bring it all together. The Suburban Collection was established in 1948 when Richard Fischer opened Suburban Motors as a single-point Oldsmobile dealership in the northern Detroit suburb of Birmingham. Suburban has since grown to more than 2,500 team members representing 32 brands at 36 locations throughout Michigan. The M1 Concourse is now at the epicenter of all things automotive in metro Detroit and provides one of the largest concentration of auto enthusiasts in the world a venue to enjoy their passion with friends and family.
When first stepping off the shuttle and onto the M1 Concourse's grounds for the inaugural MotorBella, there was so much to see and take in. For those who have never had the opportunity to attend an event at the M1 Concourse, it's basically a yacht club for all things automotive, but without the pretentious stigma. M1 has rows upon rows of privately and corporate-owned garages that are all woven in, out and around a race track. There's a large skid pad in the middle where they have had drifting exhibitions, fireworks shows, and annually host a Woodward Dream Cruise Preparty.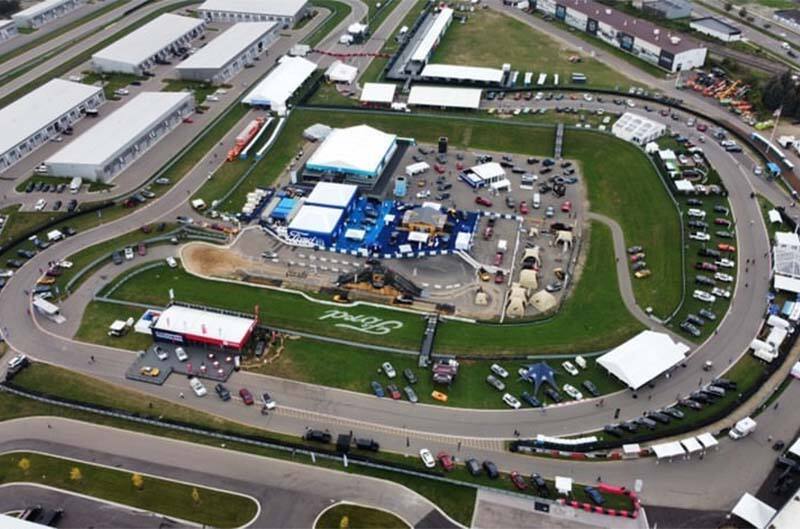 Front and center on the skid pad was Ford 's Bronco display. Along with the multitude of new Bronco's, Ford had a Bronco "Ride and Drive Hill." The concept of being able to ride along at an auto show is new for Detroit, especially since traditionally our auto show was static displays indoors in January, and not many people want to spend time outside in Michigan winters. The ride-along showed all the capabilities of the both the two-door and four-door Bronco as well as the Bronco Sport. The large hill allowed the new Bronco to show off its climbing ability, trekking though mud, water and rock-crawling. Unfortunately, it was raining a bit when we were there, so we couldn't experience the ride-along.
Walking though the rest of the Ford footprint, we came across what might be the new Ford model that many of us might be most excited about -- the new Ford Maverick. Slotted beneath the Ranger, the Maverick is a four-door unibody truck that shares its platform with the Escape and Bronco Sport. The Maverick is a great size for a commuter, as well as a small hauler, and it should appeal to buyers of all ages.
Heading over to Ford's sister company, Lincoln had its newly facelifted Navigator which just continues to evolve in both design and technology. Along with the Navigator and Expedition, Ford had also brought out a handful of new Mustang Mach-E's, which provided a great opportunity for people to get up close to them, as Mach-E's have been hard to find on dealer lots.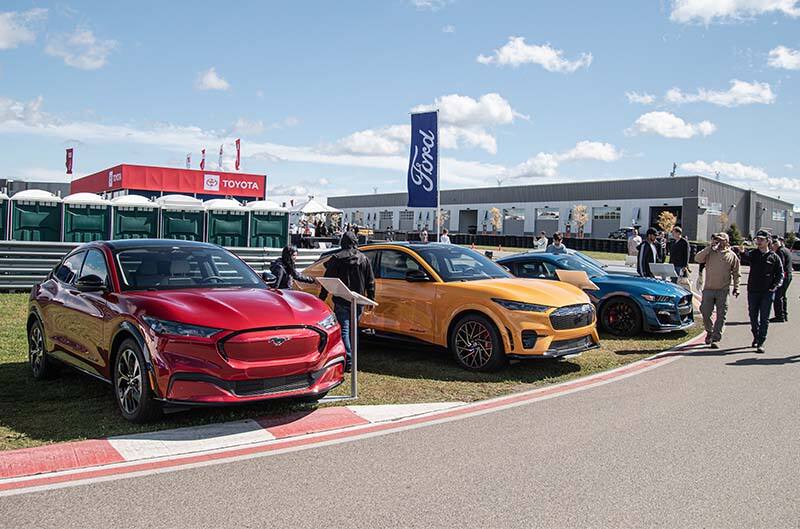 We weren't sure what to expect when we first heard about MotorBella being an "experiential" style show after so many years of attending a traditional static-display auto show. It was hard to imagine something else working as well as it did. Although the rain did hold us back from participating in a couple different ride-alongs, MotorBella was undoubtedly a breath of fresh air when it comes to auto show culture. By not only being able to look at these new vehicles but also to experience their real capabilities first-hand, we foresee events like MotorBella expanding and keeping the auto show experience outside in Michigan's gorgeous summer months.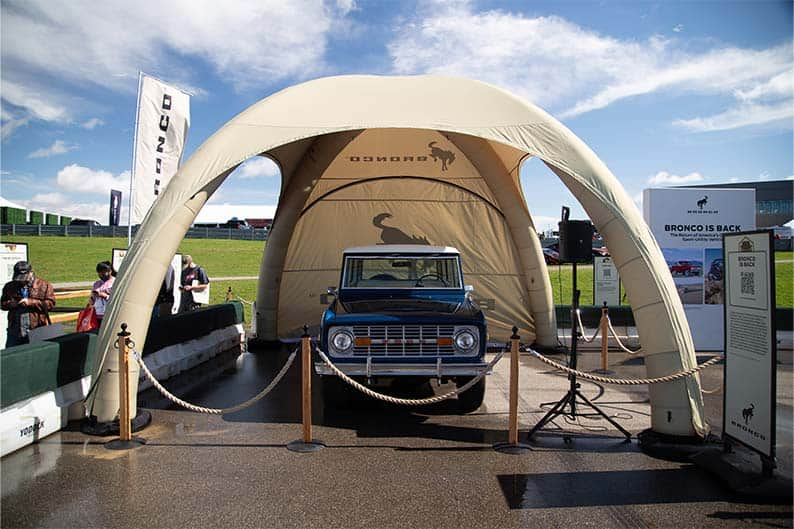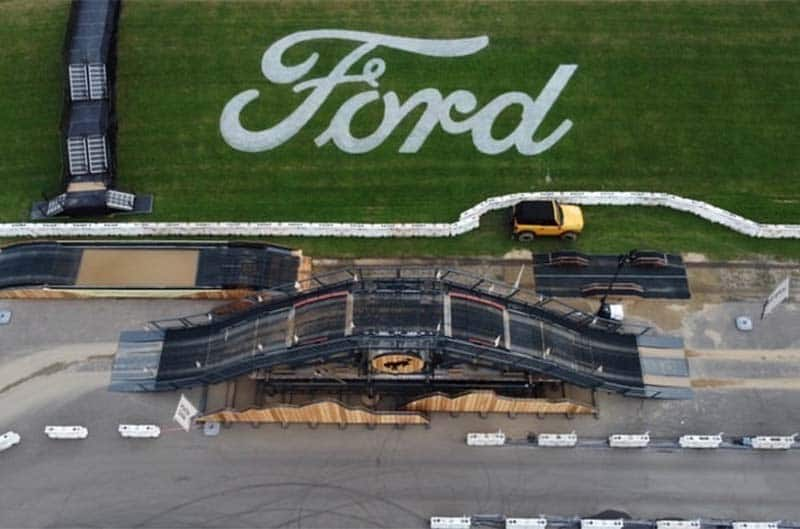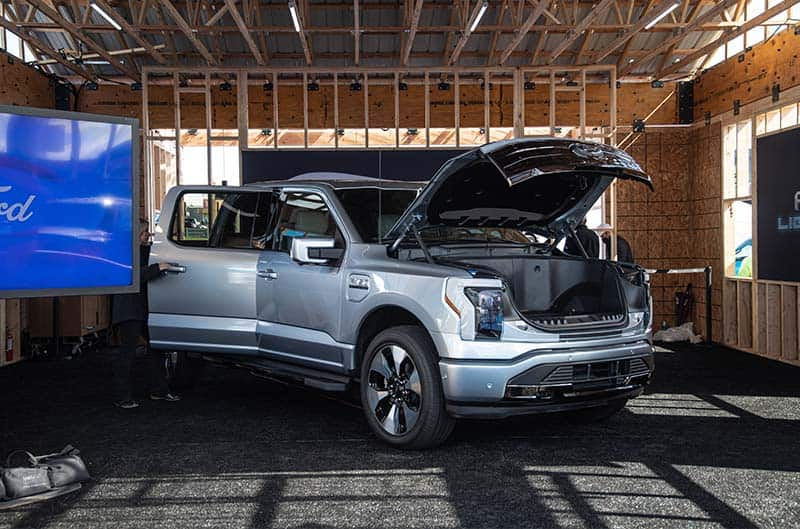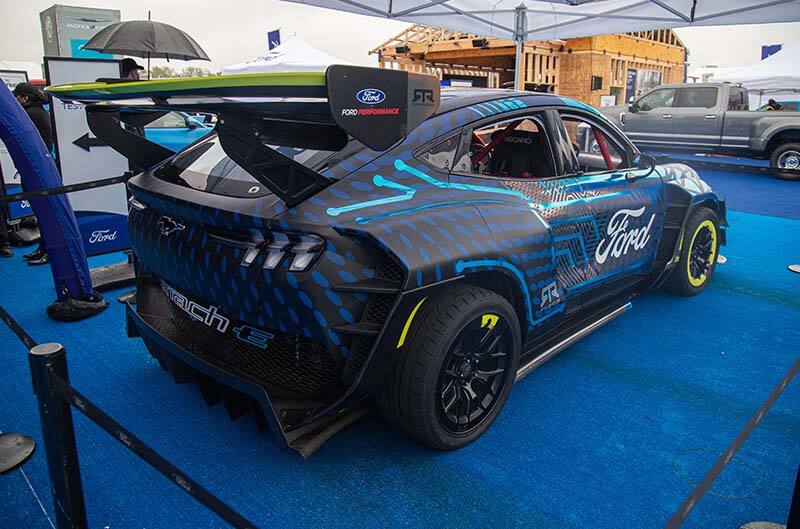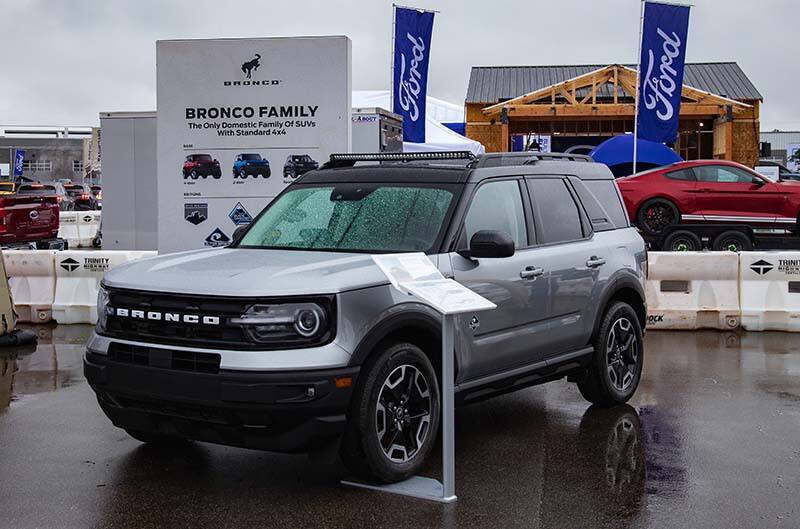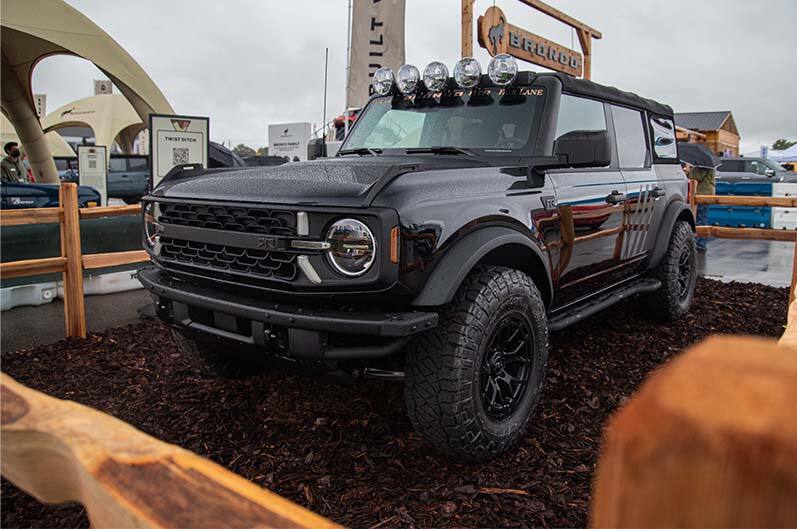 FORD PERFORMANCE PHOTOS / Marcus Cervantes AND Francis Fiel