CARLISLE, PA – Many clubs have had difficulty of late finding a cost-effective venue to hold their yearly conventions, and some have even cancelled annual shows because of it. Others, like the International Thunderbird Club (ITC), have discovered the advantages of leveraging an established, third-party event to host a yearly gathering, and with great results that make both the club and its members happy.
The ITC participated in a record-breaking show at the Ford Nationals in Carlisle, Pennsylvania, this past June. Carlisle officials said that more cars were displayed at this year's show (3,495) than any other Ford Nationals Show at Carlisle in the past 19 years of the event's history. It was obvious that car folks from all over the Midwest and Northeast were anxious to try to "get back to normal" as so many showed up with their favorite Ford vehicles.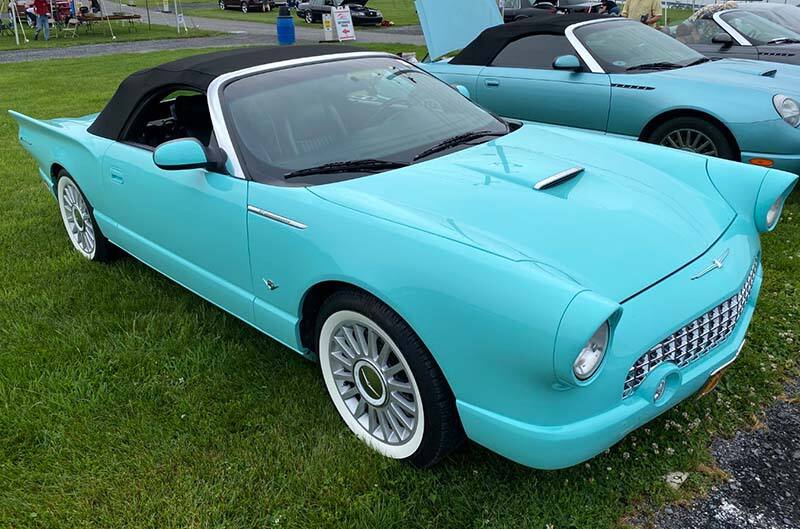 As a group, the ITC has been participating at the Carlisle Ford Nationals show for more than a decade. The club fills up the Countryside Inn in Carlisle with Thunderbird enthusiasts, where members are treated to a welcome get-together at the hotel, and a hospitality room for gathering together. At the Carlisle Fairgrounds, ITC sets up a large tent where club members can get out of the sun, get refreshments, buy club merchandise, or just relax and talk cars with fellow club members.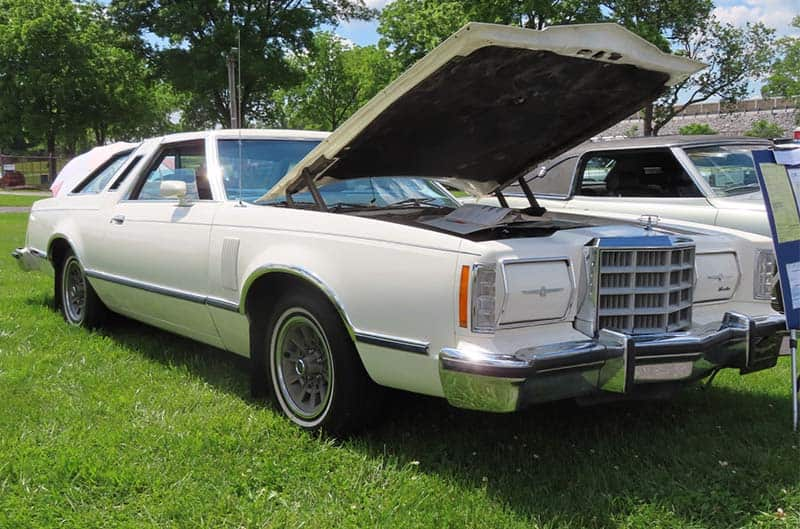 The number of 1955-'57 Thunderbirds on the show field this year was a bit lighter than it has been over the past couple of years, but the numbers of other T-Bird model years were quite impressive, especially the mid-sixties and Retro models. The weather in Carlisle this year was perfect, with temps in low 80's and sunny skies. We've been to many Ford shows at Carlisle, always held the first full weekend in June, where you had to walk around in a rain poncho and slog through bales of hay strewn on the ground to keep you from sinking knee-deep into the mud.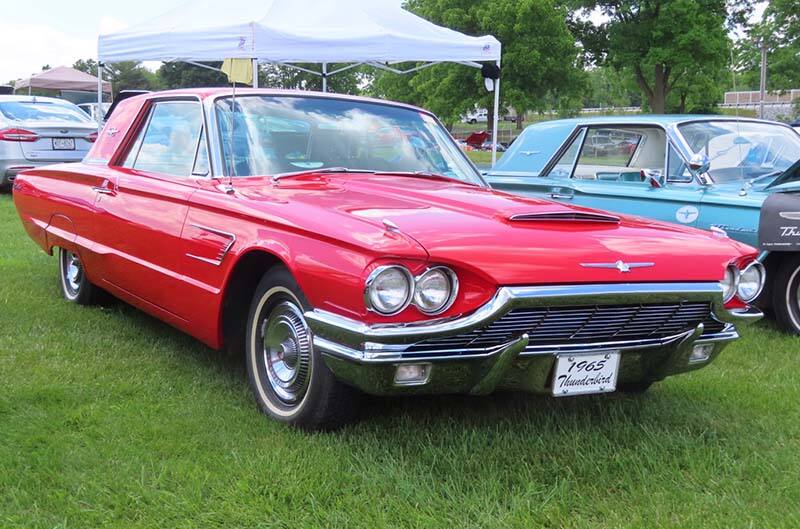 Swap meet vendors told us the size of the 2021 swap meet was down from previous years, but you'd be hard-pressed to notice it as you wandered through row after row of used and new car parts, car corral deals and Carlisle Auction cars. I was tempted by a Colonial White '57 Thunderbird in the Car Corral that looked a lot like the '57 that I used to own, and still to this day regret selling. There was also a beautiful Geranium and White '59 Ford Retractable in there, along with a stunning Red '66 Shelby GT350, a sweet Silver '66 Mustang GT convertible, and a very sharp Red '55 Thunderbird.
Before I moved from Michigan to Florida 10 years ago, I had four collector cars and two SUV's. At any Ford swap meet I had plenty of parts to keep an eye out for, as I love to trick-out my rides with unique features. When I made the move from a three-car heated garage in Michigan to a condo with a one-car garage in Florida, I sold three of my collector cars, keeping only the Cobra replica that I built 25 years ago. My 1985 ASC McLaren Capri roadster, 1965 Mustang GT convertible, and 1957 Thunderbird all went off to new owners. The two AWD SUV's were replaced by a Retro Thunderbird, since it is convertible weather year-round in Florida, and I didn't need AWD anymore. When I went to a swap meet 10 years ago, I was looking for parts for six different vehicles (everything I drive is personalized to some extent, most usually with larger tires and wheels to start with). As usual, there were no Retro Thunderbird parts to be found at the Carlisle swap meet. I searched and searched, but didn't find any. I'm hoping one of these days I'll find "Thunderbird Bob" set up there with a display of Retro Bird parts to choose from … someday (hint, hint!).
The annual International Thunderbird Club pilgrimage to Marcello's for dinner Friday night in Carlisle was a gourmet delight. As it seems in many restaurants in a recently post-COVID world, help is in very short supply these days. The staff at Marcello's did their best though, working very hard to deliver delicious dishes to a hungry throng of 40-plus Thunderbird enthusiasts. I had a seafood medley of shrimp, scallops, oysters and mussels over pasta with a white wine sauce that was exceptionally good. The portions were so huge that I couldn't finish all of the delicious pasta – but I made sure there was not seafood left behind. Having a good dinner together is an important part of club life, and ITC knows the drill well. Hat's off to yet another great year at Carlisle for T-Bird lovers!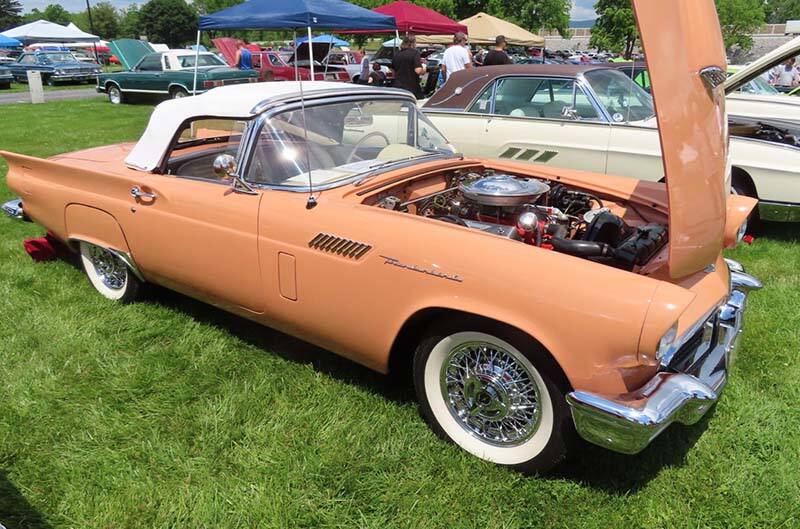 If you missed this year's Carlisle Ford Nationals, you probably ought to move it up to the top of your Bucket List for next year. We'll see you there!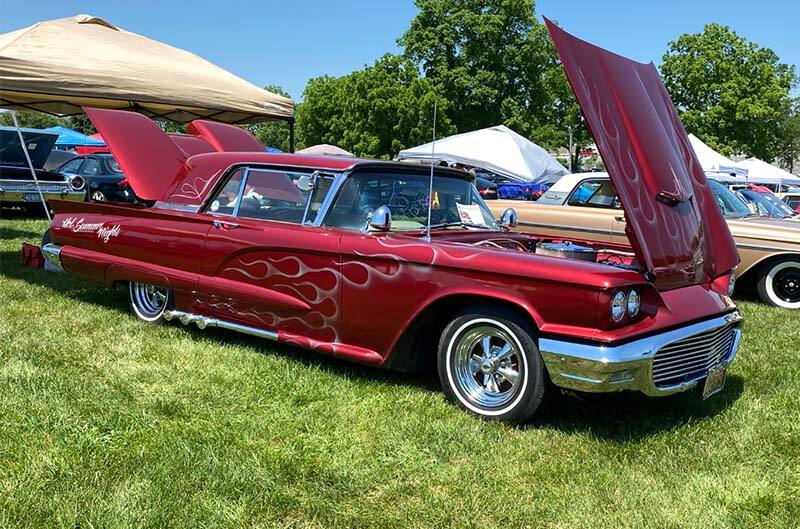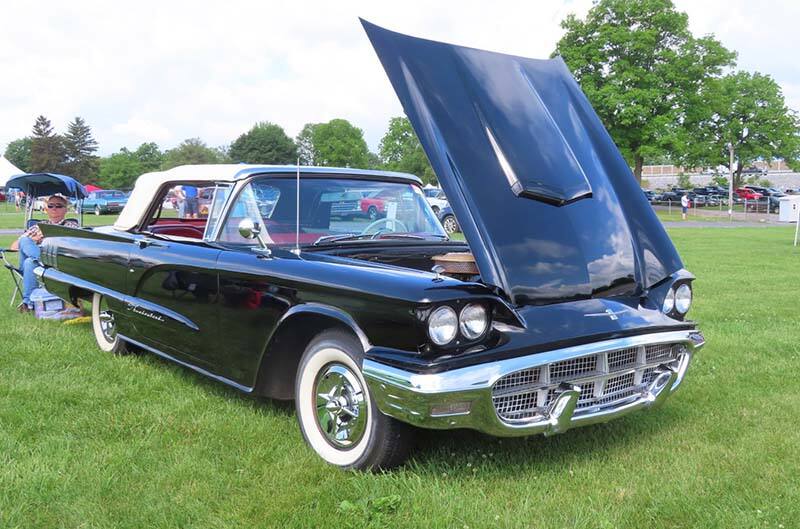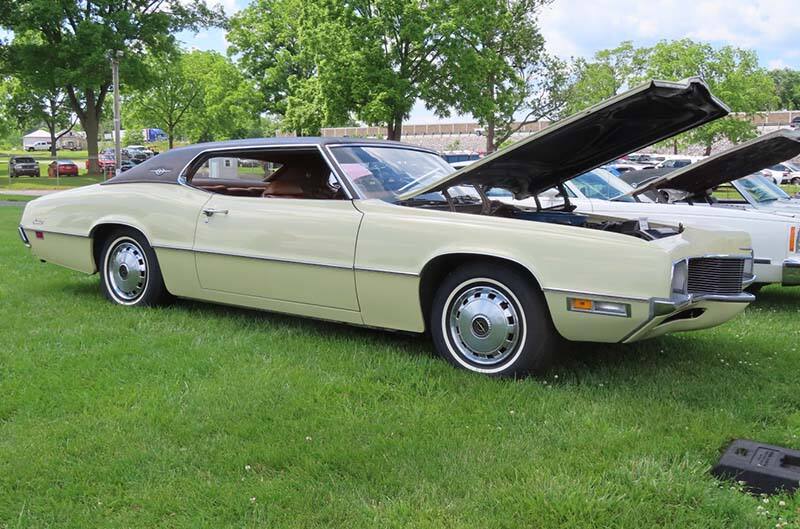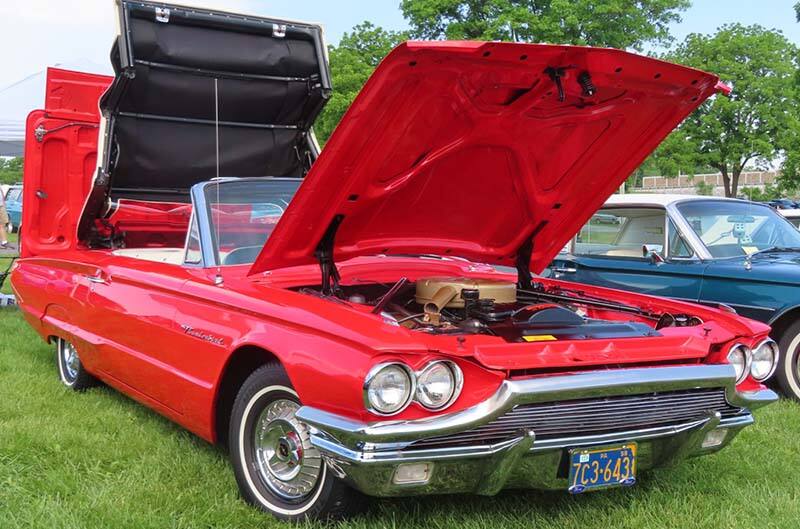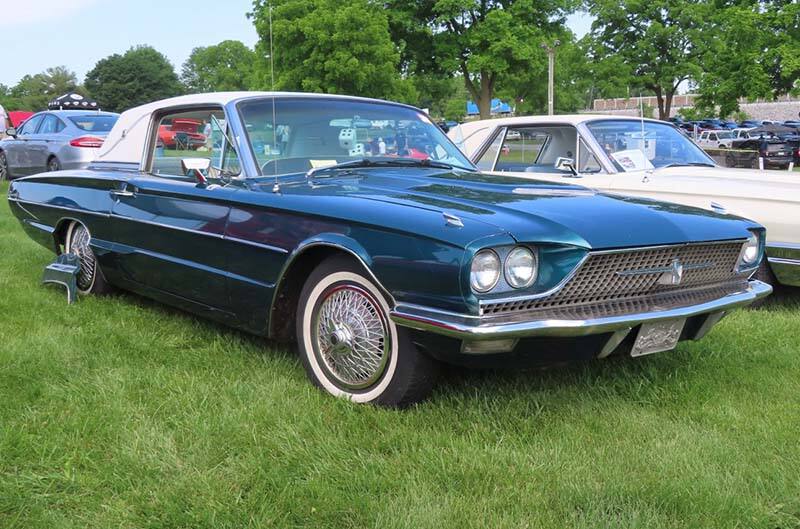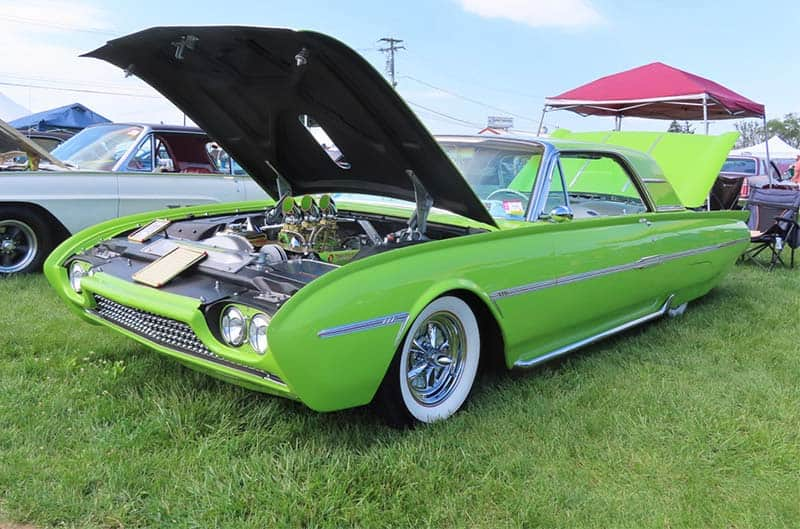 FORD PERFORMANCE PHOTOS / COURTESY JEFF BURGY