SOMERSET, KY – For frequent FordPerformance.com readers, the first thing that may come to mind with the words "Mustang Alley" is likely the massive annual Ford pony car display area during Detroit's famous Woodward Dream Cruise. But well-traveled car show people will tell you that there's another version of Mustang Alley that takes place at the Car Cruise Capital of Kentucky, in the city of Somerset, about 80 miles south of Lexington. On each fourth Saturday of the month from April to October every year, Somerset hosts a "Somernites Cruise" which packs a myriad of events that stretch over an extended weekend for automotive enthusiasts of all stripes.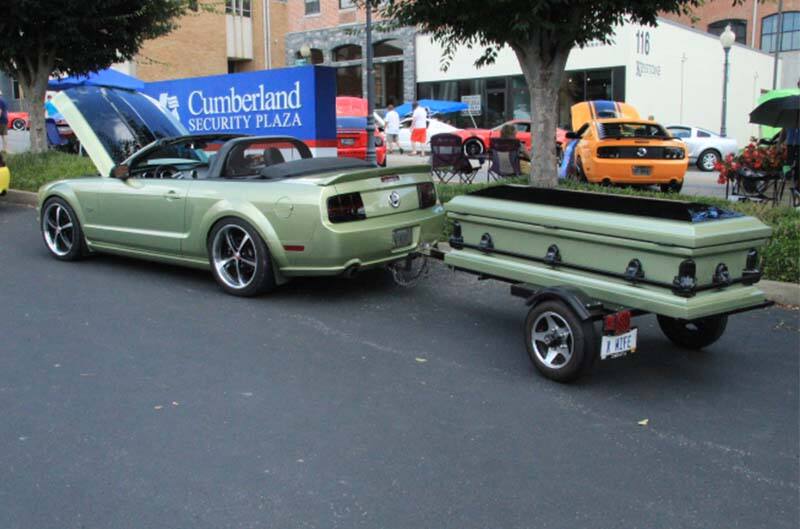 Every August this cruise event showcases the Ford Mustang, and owners from all over the country are invited to park their pony cars in the Somernites "Mustang Alley." Make no mistake – the Somernites Cruise is much more than just a park-and-stroll kind of cruise-in. The show also hosts "fun runs" at nearby London Dragway, a vehicle giveaway, live music and multiple days of automotive-themed events that have something for the entire family. Even if you've attended Ford's Mustang Alley at the Woodward Dream Cruise, you should know that the Mustang Alley in Somerset, Kentucky, during the Somernites Cruise is a completely different experience.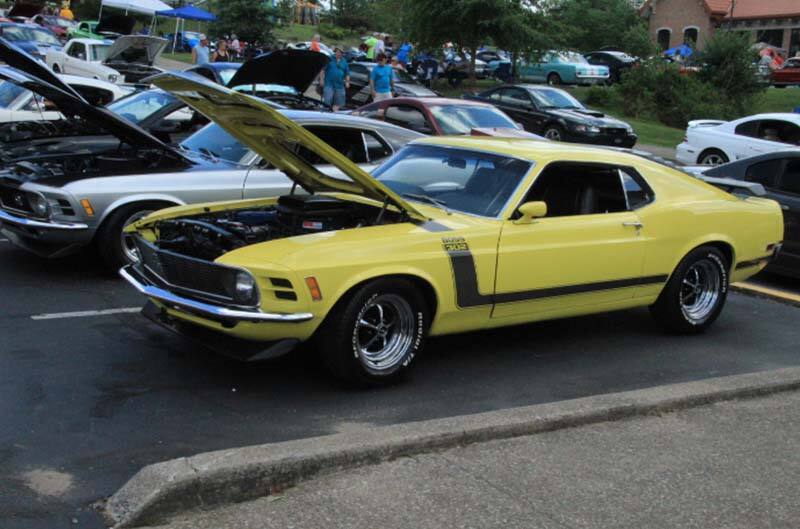 Ford Performance headed to Kentucky for the August 27-28 weekend this past summer to check out that "other" Mustang Alley for ourselves. We much enjoyed the Friday night gathering with live music at the Somerset Mall and talked with plenty of Mustang owners there. But we were overwhelmed with how many Ford fans stopped by the Ford Performance Club Connect Meet & Greet tent all day on Saturday to pick up a free, full-color Shelby GT500 poster and Ford Performance wristband just for saying Hi. The Somernites Cruise is a multi-marque show with free admission for spectators, and although we set up in the Mustang Alley display area, we gave out a record number of posters to all sorts of enthusiasts, young and old. Truth be told, the Mustang Alley here refers to a series of streets filled with Mustangs that head into the town square, making for wonderful mix of cars enjoyed by car fans and families who come to see their favorite street machines and explore all the shops and restaurants the town has to offer.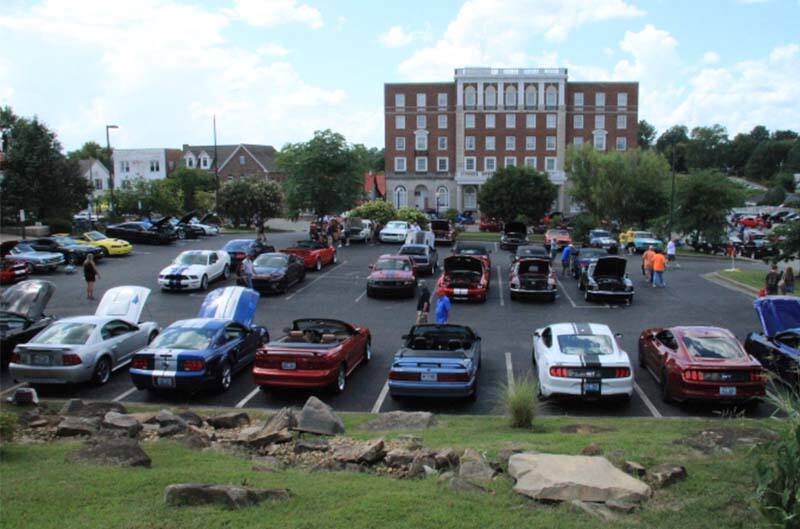 After a long, hot day at the show, we packed up and searched out a good vantage point off the main highway to watch the endless stream of cruisers fill the night air with the sounds of American muscle. This is quite the event, and it's readily apparent why it keeps growing every year. In case you've not yet experienced the Mustang Alley weekend in Kentucky, then plan on attending next year's gathering. That's when we'd like ALL Mustang fans to join Somernites Cruise and Ford Performance on Saturday, August 27th, 2022, as we attempt to break the Guinness World Record for the Longest "Mustang Parade." The current record was set at Ford's Lommel Proving Grounds in Belgium in September of 2019 with 1,326 Mustangs. We will attempt to break the record as part of the August 27th, 2022, Somernites Super Cruise, presented by Holley. The Super Cruise again features the "Mustang Alley" showcase where we hope to have more than 1,500 Mustangs on hand. Plan to be part of history and be there in 2022! To give you a glimpse of what you'll see here, enjoy our 2021 event recap in the photo gallery below: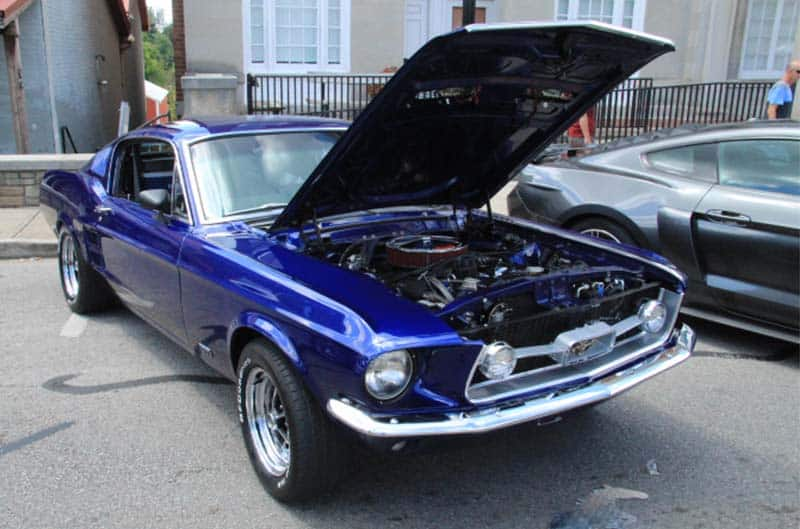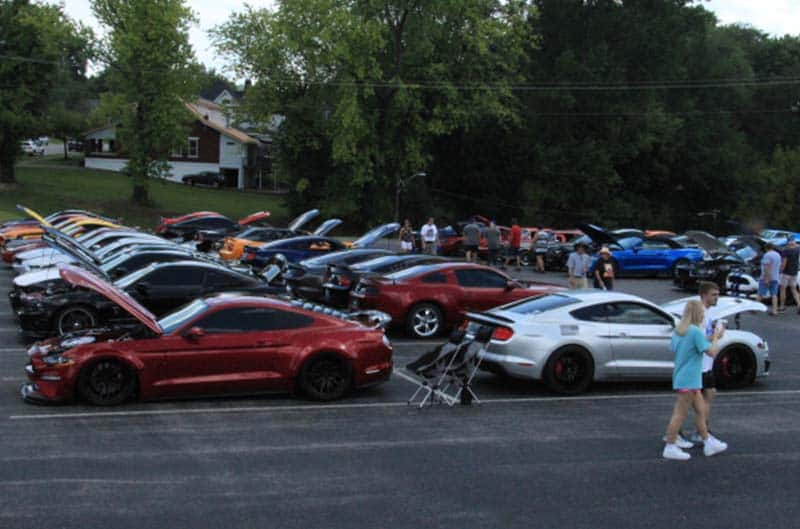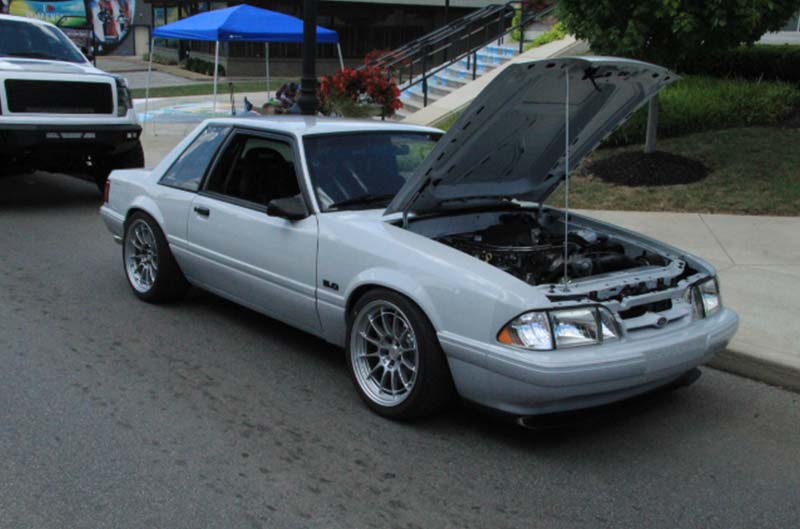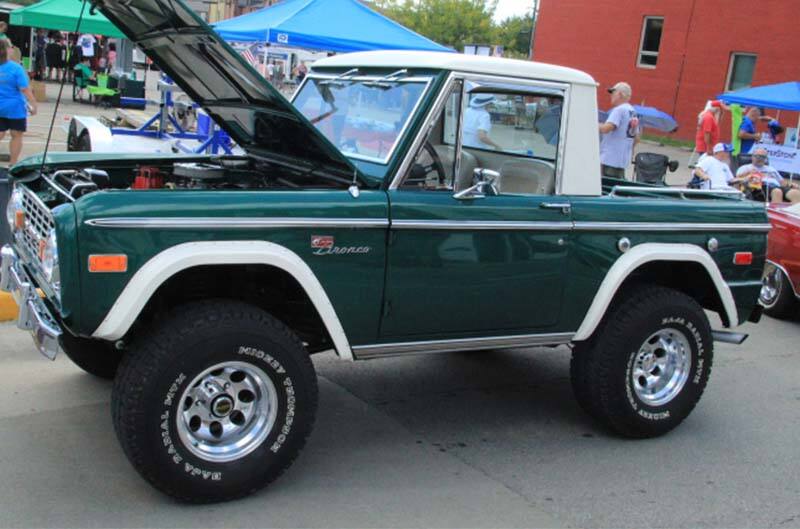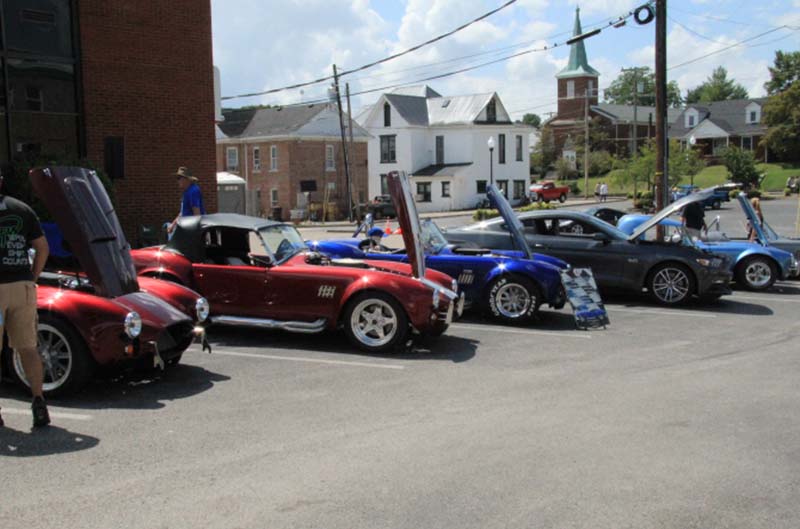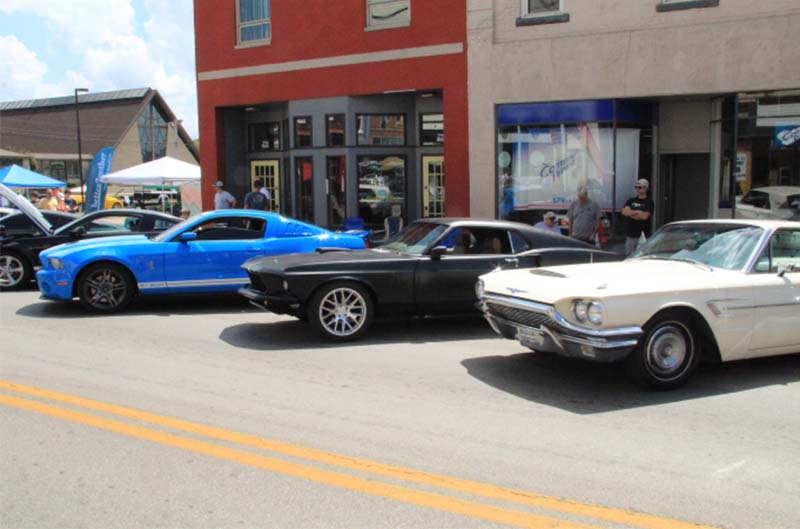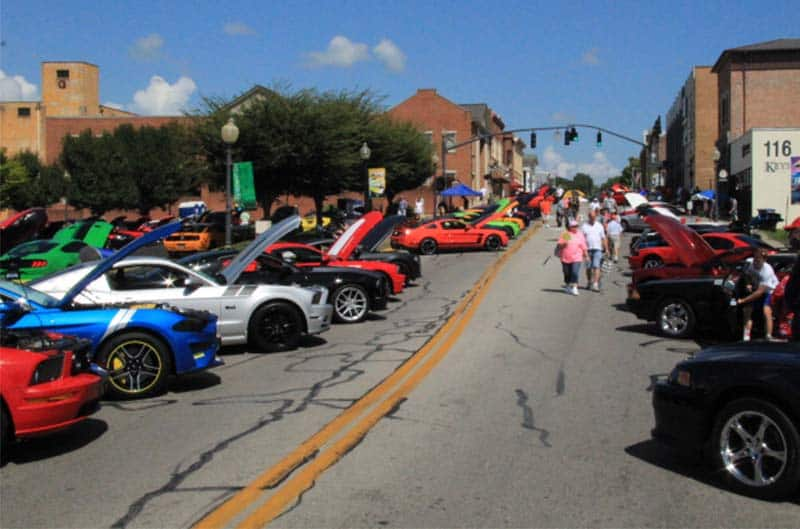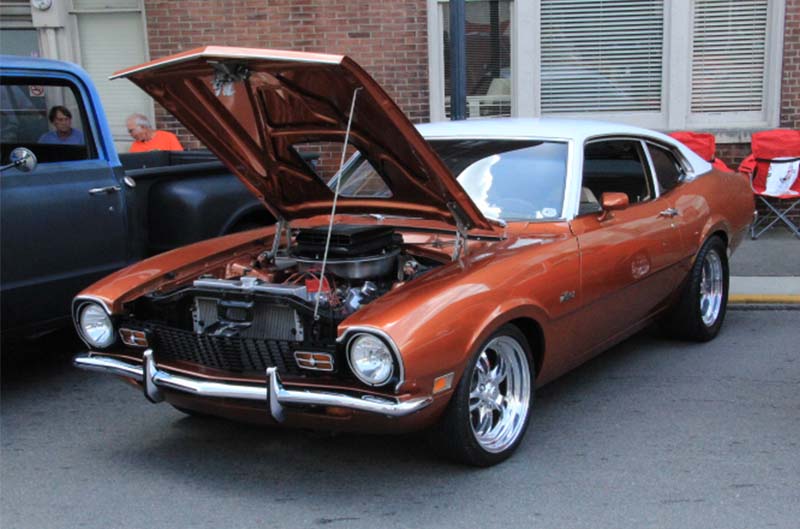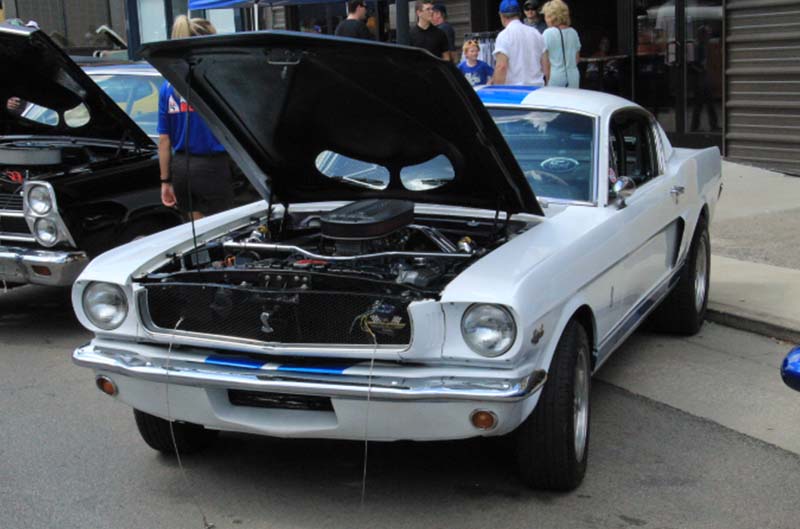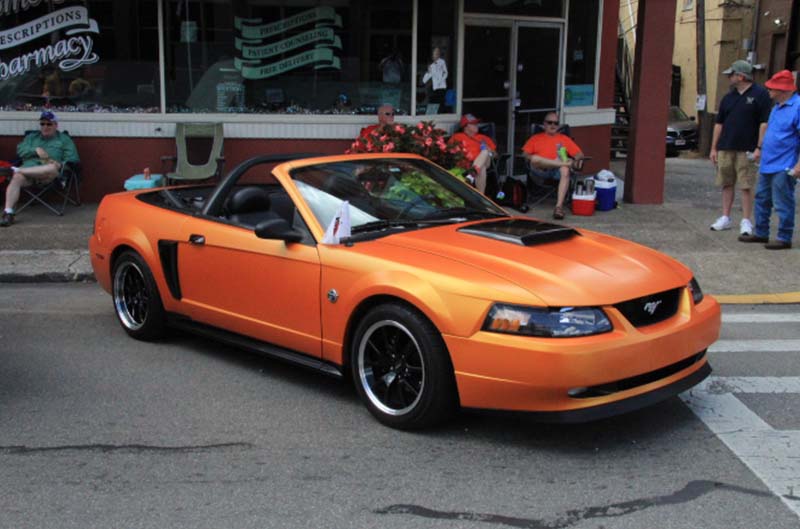 FORD PERFORMANCE PHOTOS / COURTESY ERIC PASTEINER