COLORADO SPRINGS, Colo. – The GridLife music and motorsports festival series entered its third year at the Pikes Peak International Raceway (PPIR) this summer, and wound up hosting one of the most action-packed events of 2021. The GridLife Alpine Horizon festival is a multi-day motorsport and lifestyle event that includes action from sunrise to sundown and culminates each day with a concert featuring popular music artists. Attendees are encouraged to camp on-site, and many do. (We spotted several Ford vehicles at the campground.)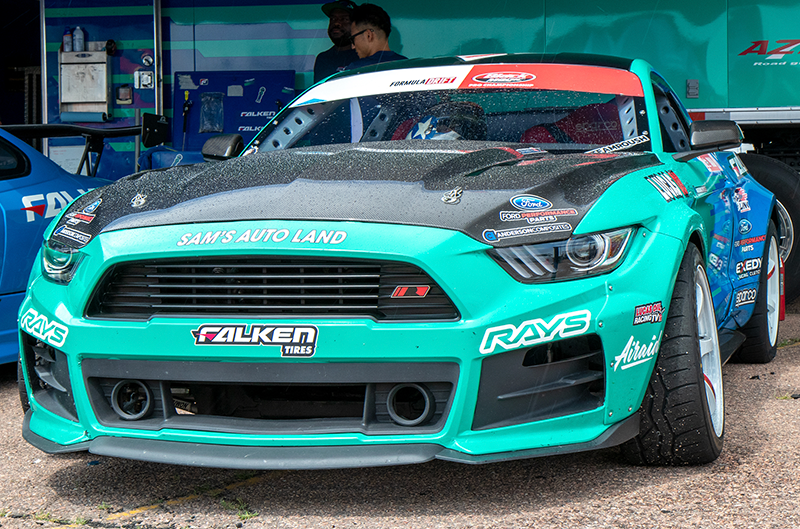 Other activities to keep fans entertained included a video game competition, with classic arcade games and driving simulators, an RC car exhibition, and a car show. Among the motorsports activities at the Alpine Horizon Festival were High-Performance Driving (HPDE), Time Attack, GridLife Touring Cup (GLTC), and Drifting. Ford was well represented in many of these categories.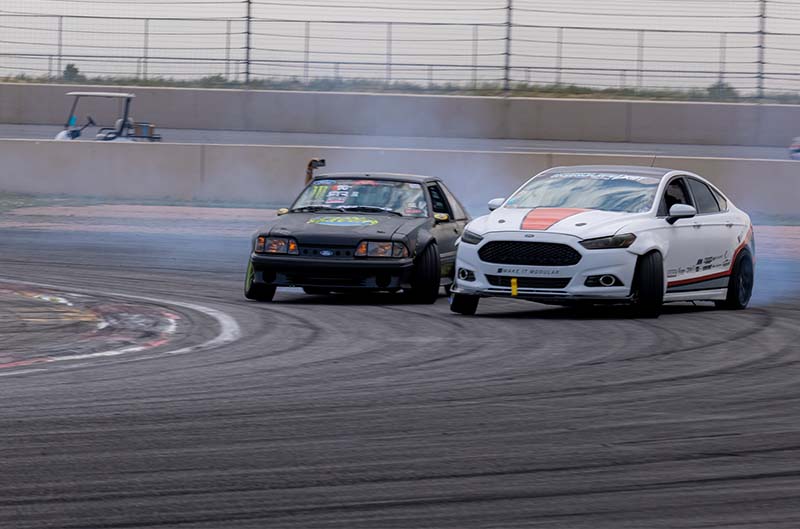 We were fortunate to have spent some time with one of FoMoCo's very own, Ford Performance Enthusiast Marketing Manager Kash Singh, who was on-site putting his twin-turbo 1,000-horsepower 2017 Ford Mustang GT through the paces in the Time Attack rear-wheel-drive class. Kash was able to maneuver his Mustang to a 2nd Place finish in the class, even though the car is set up to compete at the Pikes Peak International Hill Climb.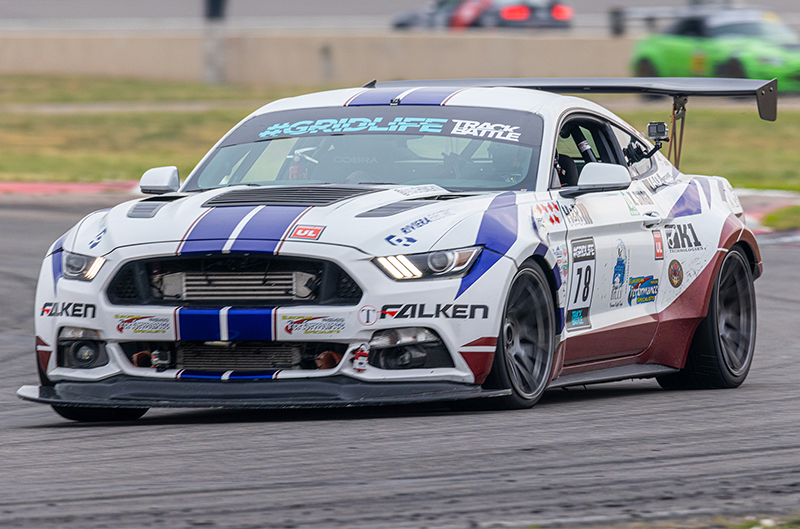 One of our favorite cars was a 1989 Ford Festiva driven by Charlie Whitney and also competing in Time Attack, powered by Ford's turbo-4 making an impressive 435 horses and weighing in at only 1,750 pounds! This little rocket blasted through the road course like it was on a rail. We really enjoyed seeing it drive through the infield where it would hug the corners and plant the front so hard that the front splitter seemed to touch the asphalt. Another Time Attack Ford Mustang driven by Matt Thompson also caught our eye. Thompson's 2014 Mustang was equipped with a 2009 GT500 supercharger retrofitted to fit the 5.0L Coyote powerplant, which produced a respectable 510 horsepower and netted Matt an overall 6th Place in class.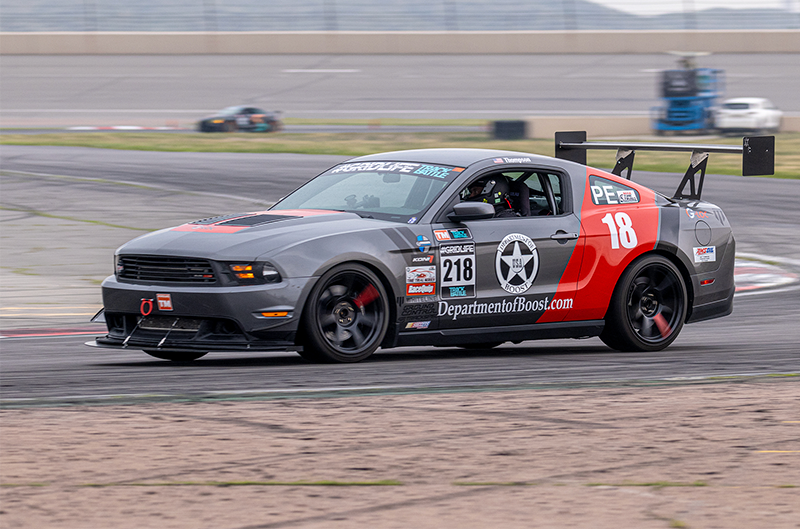 Representing Ford in the vendor midway was the one and only Vaughn Gittin Jr., and his "Fun Haver Tour." This interactive activation display allowed fans to get up close to the fleet Fords used by the team, as well a chance to meet Vaughn and other prominent Ford drivers such as Ultra4 and King of the Hammers Champion Loren Healy, Chelsea DeNofa, last year's Formula D runner-up (and current 2nd place) and special guest driver and internet star Cleetus McFarland driving a 1990 Fox Body Mustang GT.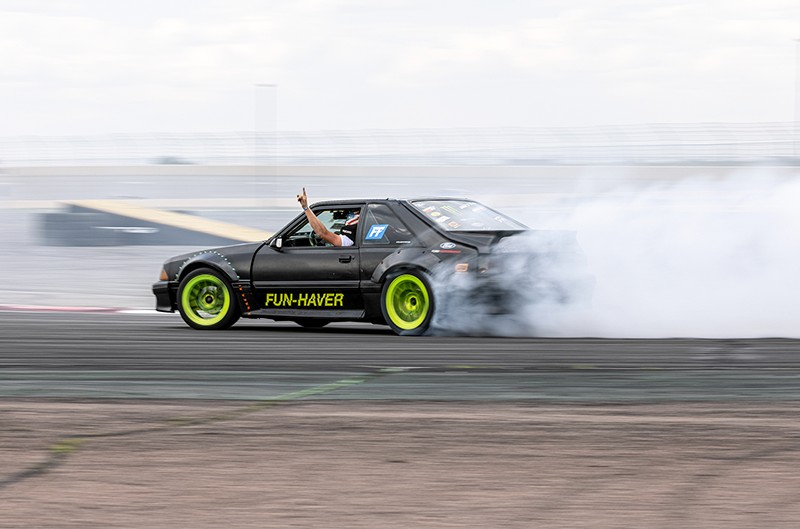 If the road race action was not exciting enough, fans were treated with some sideways action from the sea of drift cars. The best way to describe drifting is like watching the final lap of the best race you've ever been to, where drivers are battling to the finish line, sliding and powering through the final turn to get the win. Now picture eight different cars all battling for that win – and that's what it was like when the drifting action hit the track. We figure hundreds of tires were slayed during the GridLife weekend.
Not to be left out, the Fun Haver crew took their Fords out for a few exhibition laps, which included the all-new Ultra4 4400 Ford Bronco. If you haven't seen this vehicle in action in the dirt and on the rocks, it is a very capable 4X4. But at Alpine Horizon there was no dirt, so Loren Healy showed what the Bronco was capable of on the asphalt. Fans were treated to some high-flying 4-wheel-drift action by Loren as he flew over Vaugh Gittin Jr., Chelsea DeNofa and Cleetus McFarland in their Ford Mustangs!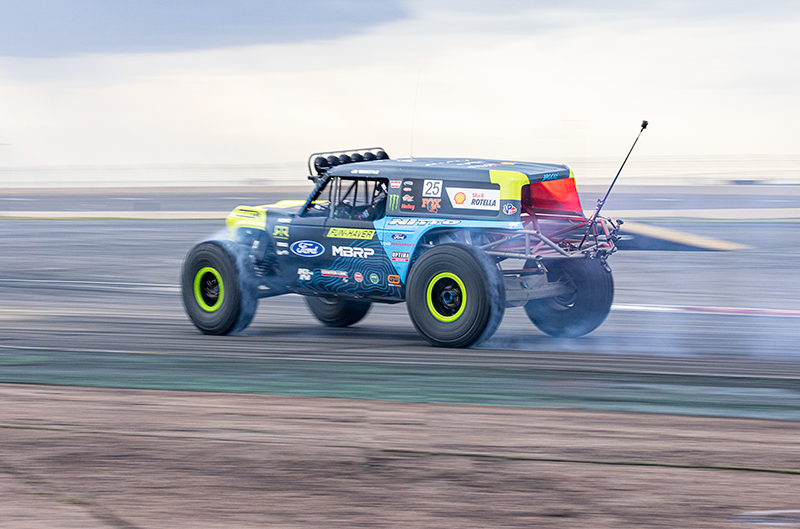 One thing is for certain here, you don't need to be a pro-level driver to compete at a GridLife event; they have a class for just about any skill level of driving, so if you are looking for a place to test your skills and put some seat time behind the wheel of your Ford Performance vehicle, then GridLife might be the perfect place to do just that. The next GridLife event will be the Elkhart Color Classic, October 9-10, 2021, at Road America in Plymouth, Wisconsin. Check out https://www.grid.life for details.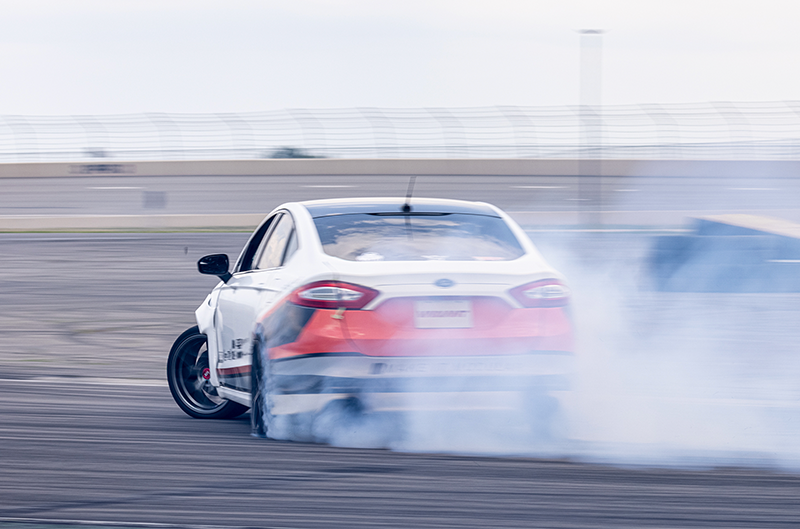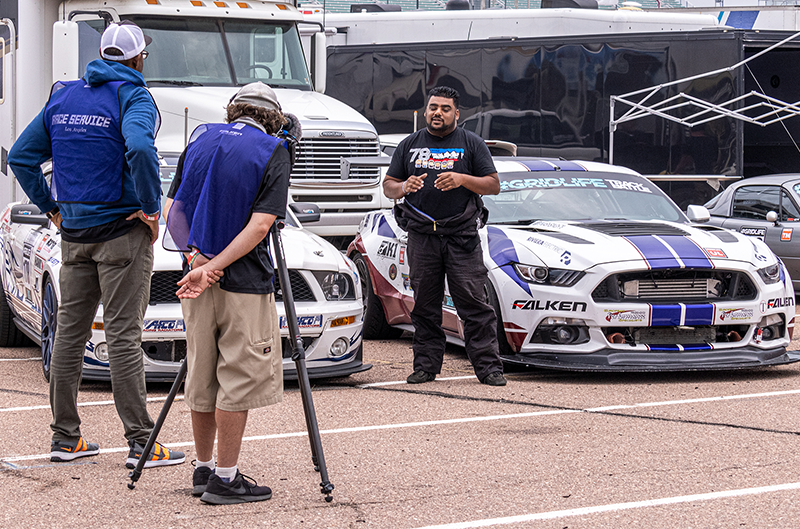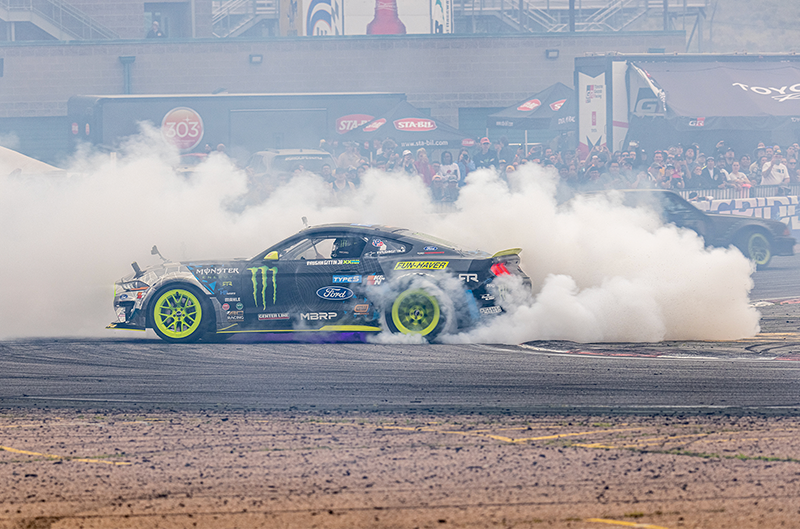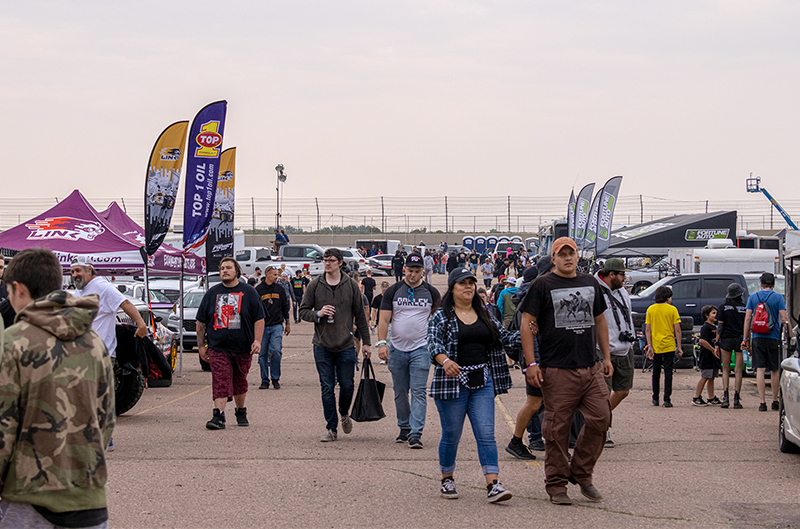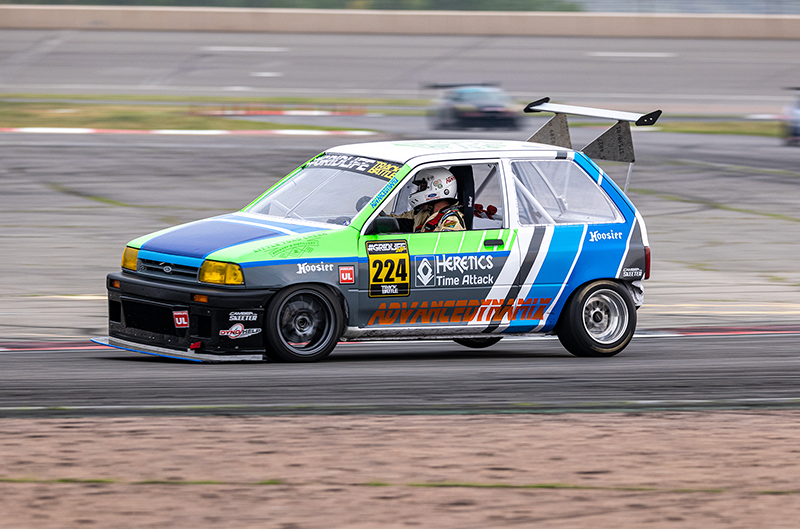 FORD PERFORMANCE PHOTOS / COURTESY NESTOR CABRERA