OCONOMOWOC, Wis. – The Mustang collector car world was saddened to get word of the passing of one of the most notable Mustang memorabilia collectors on the continent, Scott Moen of Wisconsin. Moen was not only a board member and past president of the Wisconsin Early Mustangers Club of Oak Creek, a town along the western shores of Lake Michigan just south of Milwaukee, but president of the Midwest Area Diecast Club and an expert in the inner circle of diecast fans as an avid model car collector and a prolific collector of Mustang memorabilia.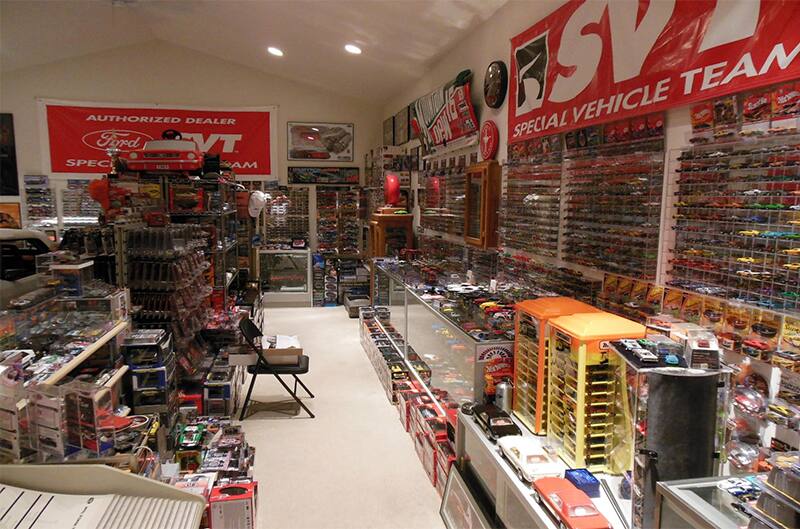 We first met Scott in 1996 and have kept in touch over the years, last visiting him when Ford Performance attended the Wisconsin Early Mustangers 35th Annual All Ford Show at Ewald's Venus Ford in Cudahy, Wisconsin, on Sunday, May 21, 2017. After the show we were invited to Tammy and Scott Moen's special climate-controlled expanded garage, which houses Scott's collection of more than 6,500 miniature Mustangs, from plastic models to die-casts, as well as the couple's 1984 20th Anniversary Mustang convertible and their 2004 Mach 1. Since posting a report on his memorabilia collection back in 2018, we'd heard of a further expansion of his collection, so we sent Mustang modeler John Canfield for a revisit last year to see how Scott had covered nearly every inch of space in his man cave with display cases, pictures, posters and unique Ford dealership memorabilia.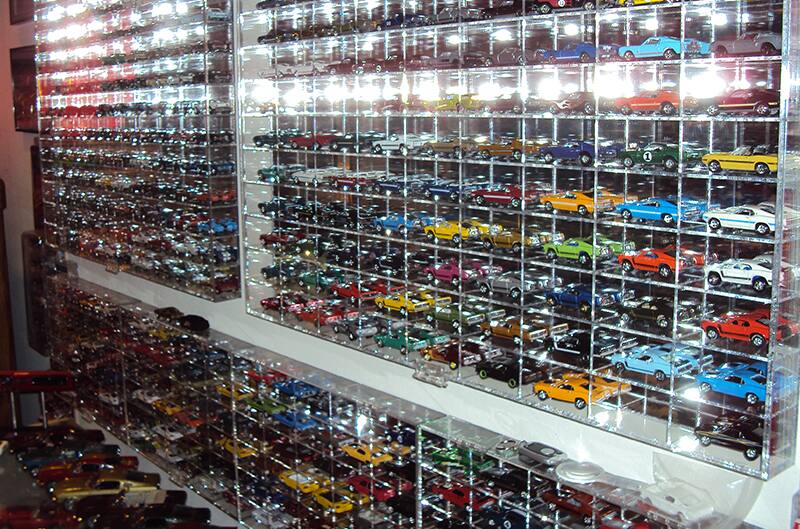 Ford Performance received emails almost immediately after Moen had passed away peacefully on July 23, 2021, after complications from a long illness. He was 56. Notes came in from across the county and even from as far away as Belgium and Germany. As Canfield had noted in his own report, "Scott is not a 'Hey, look at me!' kind of guy. His real efforts are low-key and he often makes sure that there are giveaway items for kids at many of the various evens that he helps put on. He goes out of his way to tap the resources he has gathered over the years to get those in the industry involved making sure the youngest of those new Mustangers are happy. He wants them to feel a part of the grown-up world around them, if even for that moment, and to feel they are an accepted a part of the Mustang collector world we well know. The hope is that they remember that kindness and pass it along, as well as the passport to a wonderful enthusiast world that those tiny toy Mustangs open up for kids."

Longtime Florida Mustang restorers and active club members Pat and Merv Rego were one of the many in the hobby who also reached out to us via ClubHub@ford.com to comment. "Please extend our sympathy to Scott's family," Pat wrote. "He was an amazing person with the talent to be able to seek and search the collectibles of our passion. He will surely be missed."

Indeed, Canfield perhaps best echoed the comments of all the people who told us about Moen's kindness and sense of humor. "Scott was a man with a passion like mine, but so much more," Canfield told Ford Performance. "His was vast and deep in a way I could only imagine. His was a collection for the ages. He was a person with the depth that mirrored his collection. Scott Moen did not fuel his collection with ego, but with love and care. He showed his mega-arsenal of Mustangness to those who shared the love for the car, and who appreciated what had been cultivated. I got to share in this, and I'm glad I did.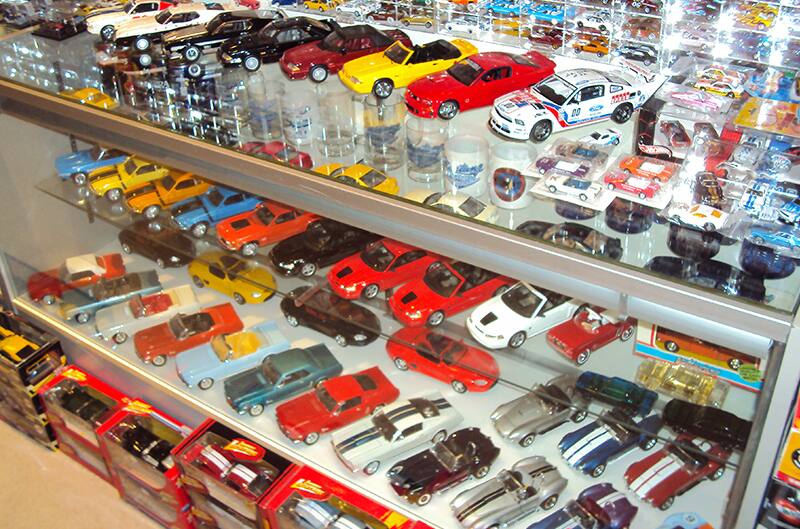 "Now his knowledge is gone; his stories are gone; the opportunity for others to share in his passion is gone. Whether it was in person or on the phone, via emails or texts, or from boxes showing up in the mail – there were always the stories Scott Moen shared, and the excitement he shared. May that be the way that Mustangers best remember him."