BRASELTON, Ga. – With 2021 marking 45 years since the Mustang Club of America was founded, the MCA decided to celebrate its 45th Anniversary this April with a twin-attraction event at Road Atlanta in Braselton, Georgia. The anniversary event's Mustang show used an MCA National Show format, which included a limited number of judged entry slots with points being awarded toward MCA Grill Medallions. Nearly 200 Mustangs of various vintages were gathered on the 45th show field, while another group of drivers had registered to take part in the track portion of the event. As you might expect, Ford Motor Company was on hand with a special display for the weekend, bringing along the 2021 Mustang Mach 1 and Shelby GT500 for all to see, as well as to get the chance to experience a few hot laps in these latest high-performance Mustangs.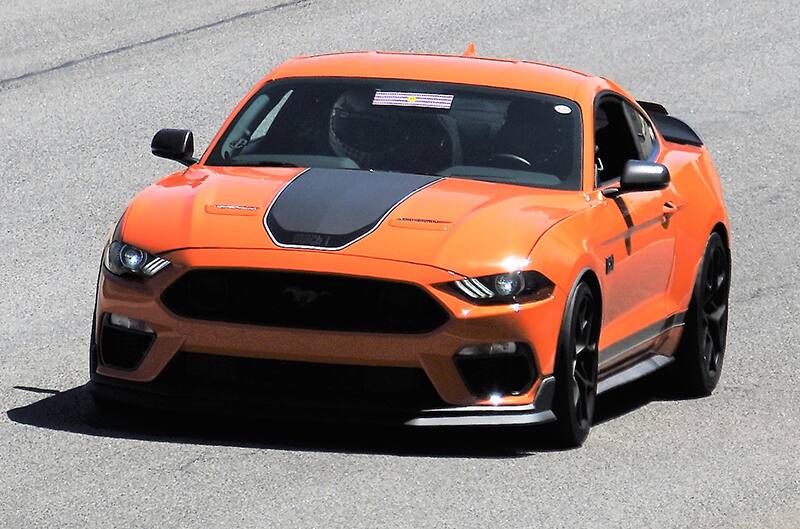 Standing in the paddock at Road Atlanta, we met 16-year-old Bleu Loope, who was basking in the exhilaration of her first day at a race track with her 2019 Mustang GT. Earlier in the day, Bleu had demonstrated her natural driving abilities on the legendary road course, moving up from the Novice Class to Intermediate after just one session. Other drivers noticed her skill, including Ford's Mustang and Shelby Marketing Manager, Jim Owens, who was inspired not only by Bleu's driving talent but also by the story of how she came to own a Coyote-powered Mustang at such a young age.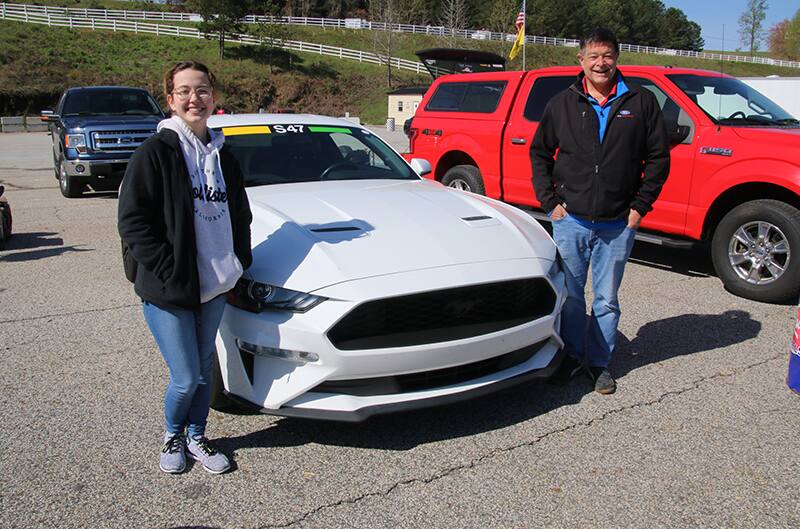 Bleu's need for speed was passed down through the generations. Her grandfather, Bill, once owned Smoky Mountain Speedway, a NASCAR dirt-track in Tennessee, and her father, Ben, was a dirt-track driver himself. Bleu was only a child when Ben gave her a Hot Wheels Mustang. Ben recalls placing small cones in the driveway to set up a miniature autocross course for the tiny Bleu. That's when 5-year-old Bleu announced that she wanted a real car as soon as she was old enough to drive.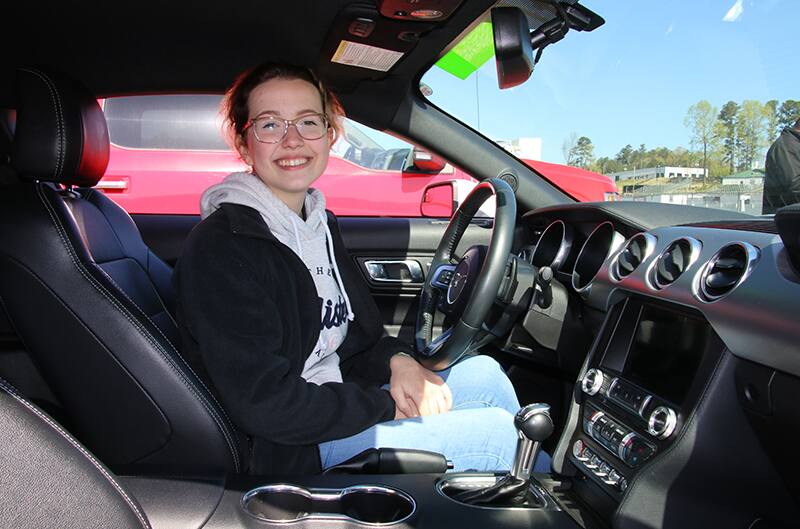 "I told her that she'd have to save her money," Ben said. "Then when she turned 16, we would match her savings to buy a car."

Bleu never forgot that promise. By the time she was 15, Bleu had pulled together enough money to worry her dad.

"I told my wife that we'd better start saving ourselves if we were going to match Bleu's funds," he admitted.
With her parents' match, along with an additional funds match from her grandparents, Bleu was able to buy a white 2019 Mustang GT. Remembering that little girl driving her toy Mustang through the cones on the driveway while also looking for an activity that Bleu would enjoy, Ben encouraged her to enter an autocross.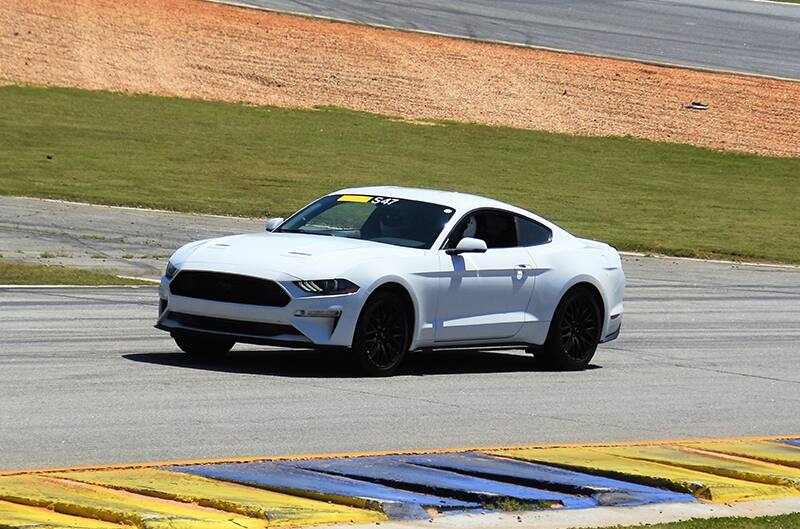 "She had tried cheerleading, T-ball, basketball and soccer, but none of those held her interest," Ben said.

But after she drove in one autocross experience last summer, Bleu set her sights on the thrill of driving on a real race course. Ben looked for open-track events near the family's Friendsville, Tennessee, home -- but all were limited to 18 and older. Then he discovered the MCA 45th Anniversary event at Road Atlanta that was open to 16-year-olds with a valid driver's license. "Even better, it was a Mustang event!" Bleu said.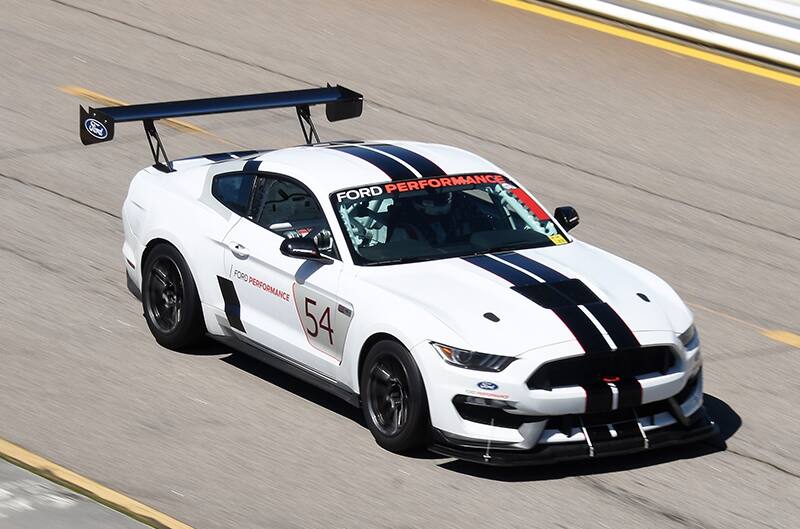 Within a few tentative first laps with an instructor in the passenger seat, Bleu was hitting 100 miles-per-hour on the Road Atlanta back-stretch. By the end of the day, she was topping 120 mph.

"The instructors helped a lot," Bleu said. "They told me to hit the apex as smooth as possible, and showed me when to brake and where to accelerate. Overall, their advice really helped."

Bleu says she prefers getting her speed thrills on a track rather than risking life, limb and Mustang on the street. She's heard the story about how her dad – quite the speed-demon himself when he was younger – ended up in the hospital after a motorcycle accident.

"I wouldn't ever get into street racing," she told us. "I'd rather be safe on the road, and then go have fun on the track."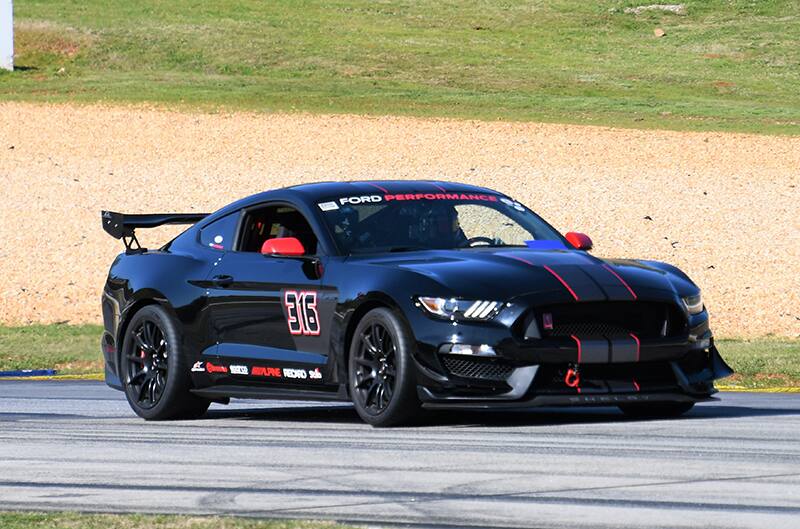 After saving her money for 11 years to get her first car, Bleu has discovered that a Mustang GT is a great way to have fun within the safe confines of a sanctioned, open-track event on a real race course. She plans to do more on-track driven, noting, "I want to advance my skills and my track driving experience so that I feel more comfortable going faster, and making maneuvers that I won't try now.
"But mostly, I guess I just want to have fun!"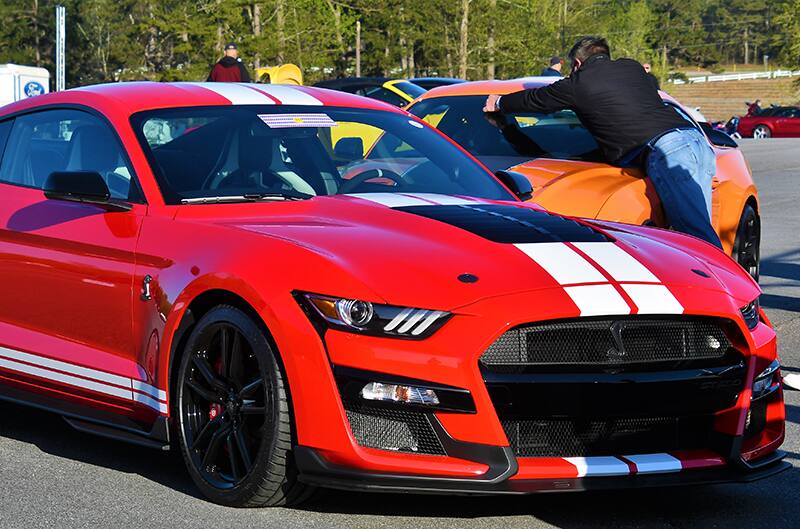 FORD PERFORMANCE PHOTOS / COURTESY BILL HAMILTON & DONALD FARR