TIPP CITY, Ohio – Thousands of people all over the world participated in some sort of cruise or driving event with their favorite Ford pony car this past April 17, all to help celebrate the anniversary date of Mustang's public introduction in 1964. National Mustang Day was originally set up several years ago to be an annual fundraiser for the Mustang Owners Museum in suburban Charlotte, North Carolina, via the sale of windshield stickers to participating clubs. But today the idea has grown into an annual Global Mustang Day – and Ford itself has even set aside the week including April 17 as Global Mustang Week to recognize the car's legions of owners and clubs.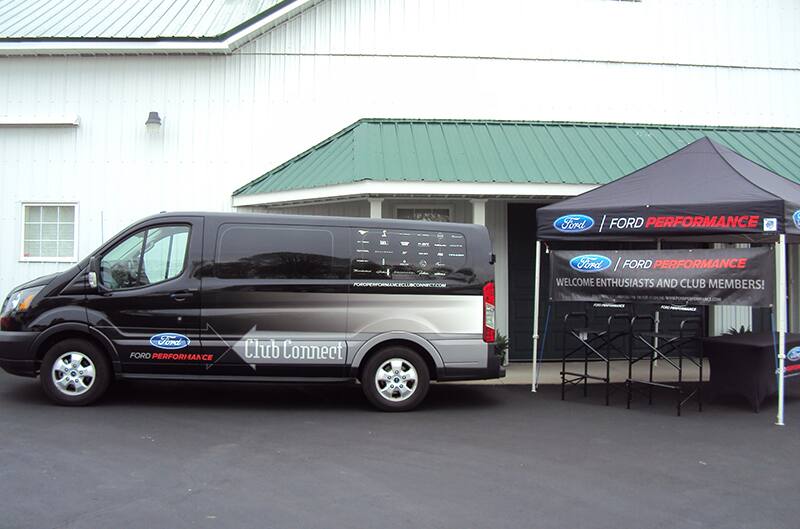 From the hundreds of Mustang Day events that took place last month, Ford Performance selected three of them to share with FordPerformance.com readers. The first was the "Mustangs and Mustangs" National Mustang Day event at the Valiant Air Command Museum in Titusville, Florida, hosted by the Space Coast Mustang Club. We followed that with coverage from the Mustang Owners Club of SouthEastern Michigan's (MOCSEM) Global Mustang Day Rally, a mostly driving event that took place in the Detroit area, with help from Ford and some select sponsors. Now we'd like to give you a look at a special Mustang Day gathering that brought together a Ford dealer, four different Mustang clubs and five automotive authors to celebrate the Ford Mustang and the man who designed the original at the rural Halderman Museum just outside of Dayton, Ohio.
This special day was the brainchild of Jeff Black, a performance specialist at Beechmont Ford in nearby Cincinnati, Ohio. Jeff and his Beechmont Ford Performance teammate Charlie Watson organized an April 17th visit to the Halderman Museum for four select regional clubs, the Tri-State Mustang & Ford Club of Greater Cincinnati, the Queen City Mustangers, the Mustang Club of Ohio, and members of Mustang Friends IN_KY. For an added attraction to the Halderman Museum itself on this day, five automotive authors were invited to speak about their work with Mustang history, plus Ford Performance was asked to join in and share some stories of the museum's namesake, the late Gale Halderman, who had passed away just a year prior on April 29, 2020.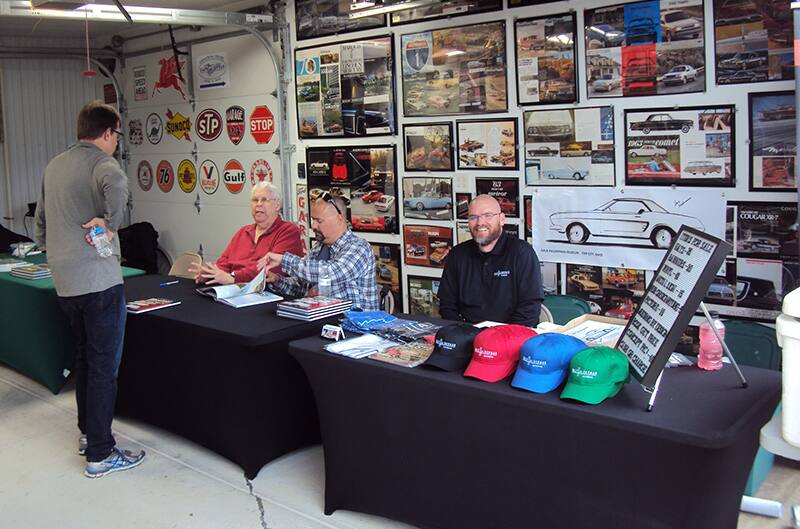 Although a cloudy and cool day greeted attendees, the threat of afternoon rain kept the show field that had assembled behind the museum to just under 100 Mustangs. Gale's cousin, James Halderman, an automotive technical writer/author, and auto journalist Jimmy Dinsmore, who had penned the Halderman story in the hardcover "Mustang By Design" book, kicked off a series of talks in the Museum's meeting room. They were followed by Mustang author-journalists Brad Bowling (of Bullitt and Saleen Mustang fame) and Tony Alonzo, (who's written books on Bullitt and Mach 1), with discussions about their own book projects.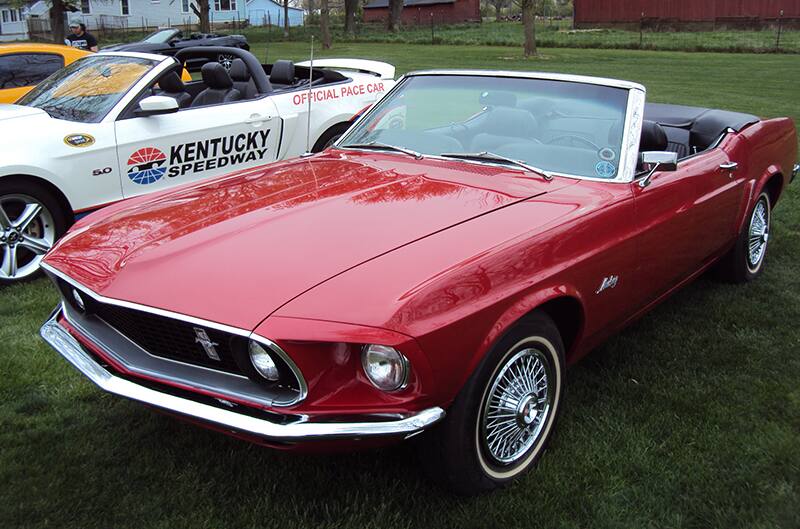 Although the former owner of the original Bullitt movie car, Sean Kiernan, was unable to attend due to the recent addition of another baby daughter to his stable, he did send along a special video message to Bowling, Alonzo and the group, which Beechmont Ford played for a delighted audience. After a pizza lunch, Mustang journalist and author-turned-Ford Performance, Racing and SVT communications veteran John Clor gave a presentation on Gale Halderman's Ford career, including archival photos and stories he'd collected through his years of a personal friendship with Gale.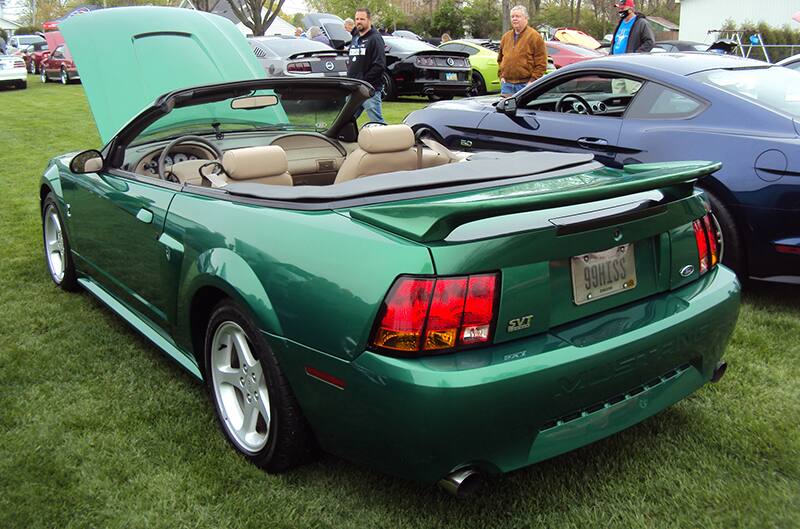 Halderman was inducted into the Mustang Club of America's Mustang Hall of Fame in 2004, and was presented with an Iacocca Award during the Mustang 50th Celebration in Charlotte, North Carolina. He soon became active in Mustang club events and the Ford enthusiast community. In 2014, Gale and his daughter, Karen, converted the barn on his family's property in his home town of Tipp City, Ohio, into the Halderman Museum, which holds a collection of artwork and ads, as well as drawings and memorabilia of all things Ford and Mustang. You'll also see some of Gale's original sketches, plus a late-model Thunderbird, a Model T and a Model A and of course a few Mustangs in his museum, including Gale's own 1965 Mustang Fastback and 1966 Mustang convertible.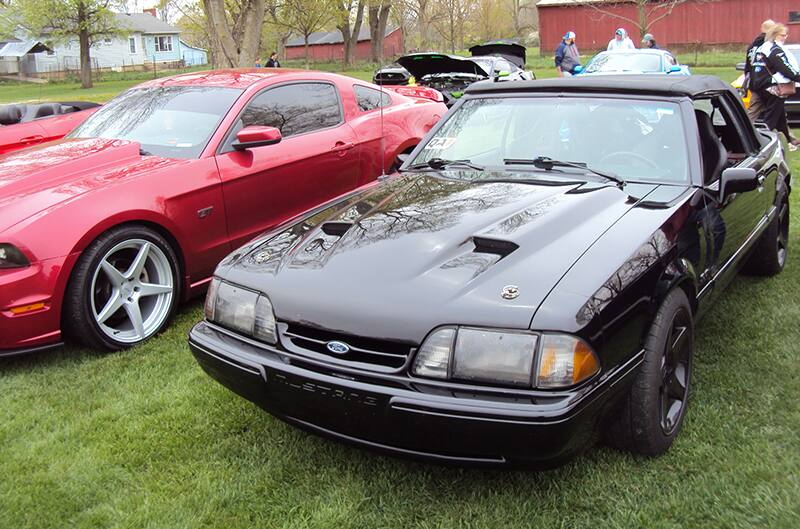 Karen and her daughter, Lauren, had decided to keep operating the Halderman Museum after Gale's passing to keep his legacy alive, as long as the Mustang community supports it through donations (there is no admission charge or rental fee) and via the sale of Halderman Museum merchandise. For an idea of the museum's car club and fan appeal, more than 200,000 Facebook followers had visited the Halderman Barn Museum page within just a day after Gale had died. Tours and visits are by appointment only; if you're not on social media, you can find info on the museum's website.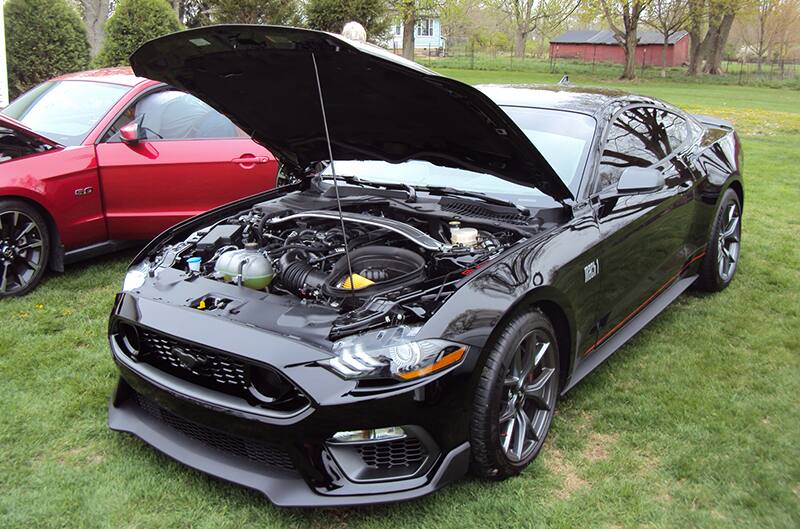 Along with checking out the ever-changing memorabilia in the museum and chatting with attendees, we took some time to walk the show field to see the Mustangs and snap some photos of our favorites on display – enjoy them in our galley below. The positive response from everyone in attendance here on Mustang Day 2021 has inspired Karen to plan on making Mustang Day at the Halderman Museum an annual event. If you think YOUR Mustang club would want to host the next one, or even just schedule a tour, meeting, cruise-in or a show there, get in touch with her and make your own Mustang magic happen. We're sure that Gale would have wanted it that way!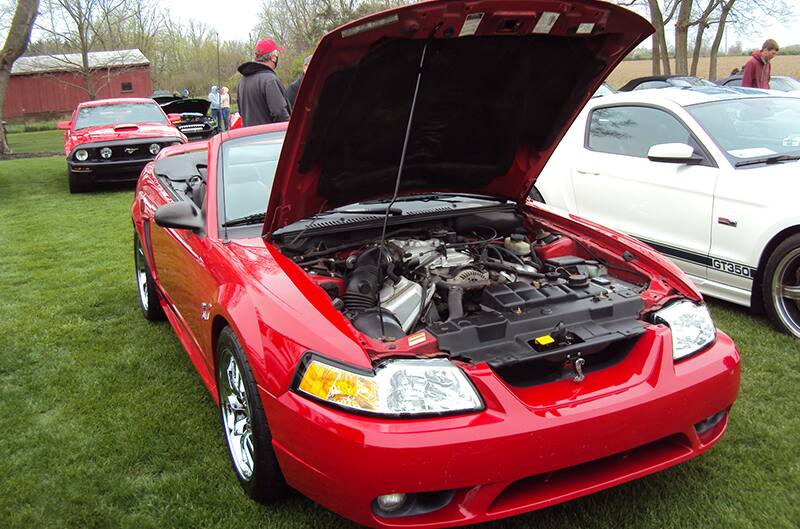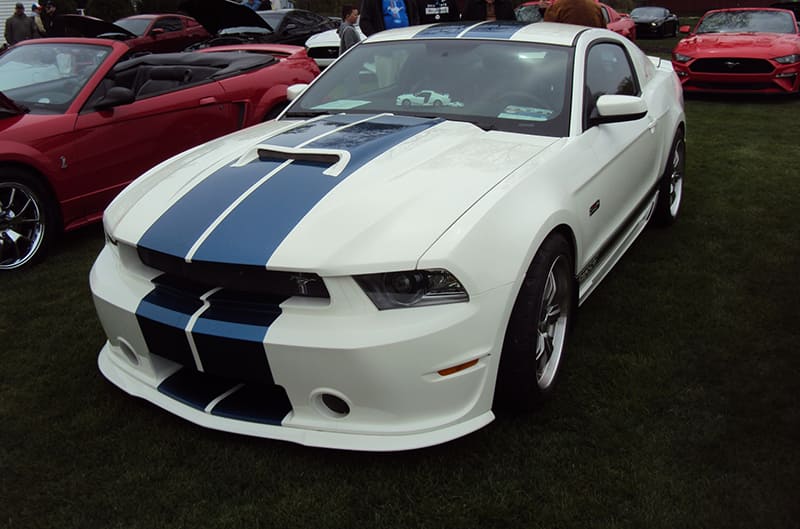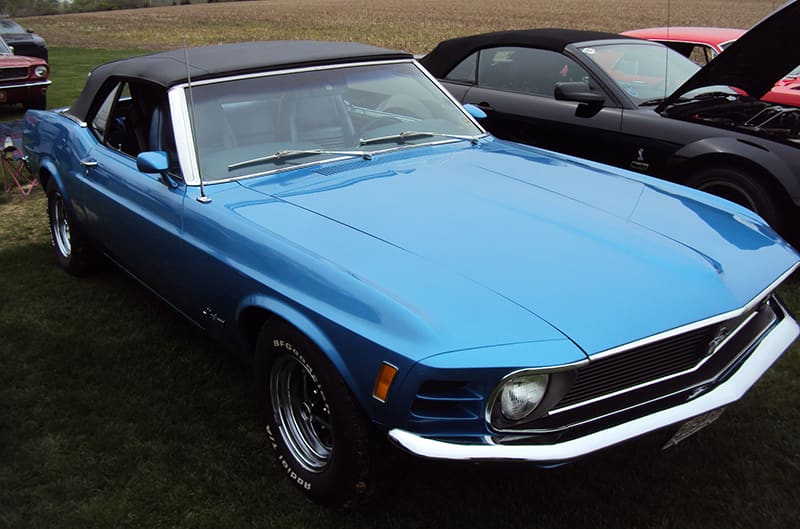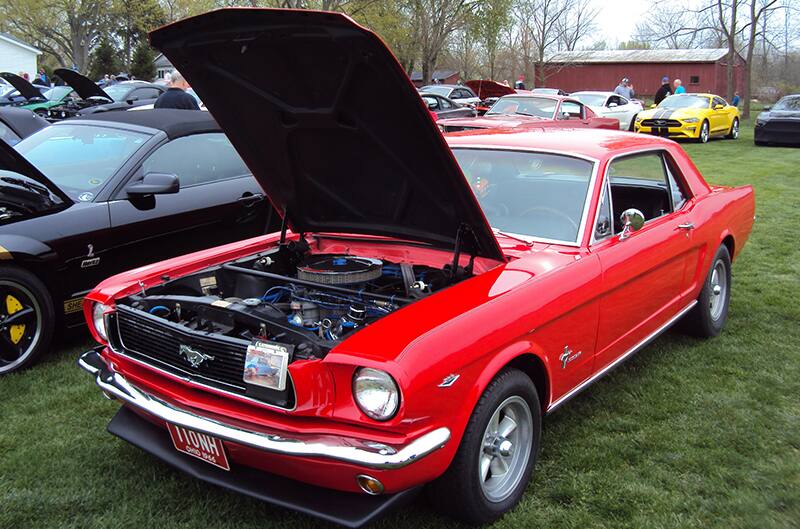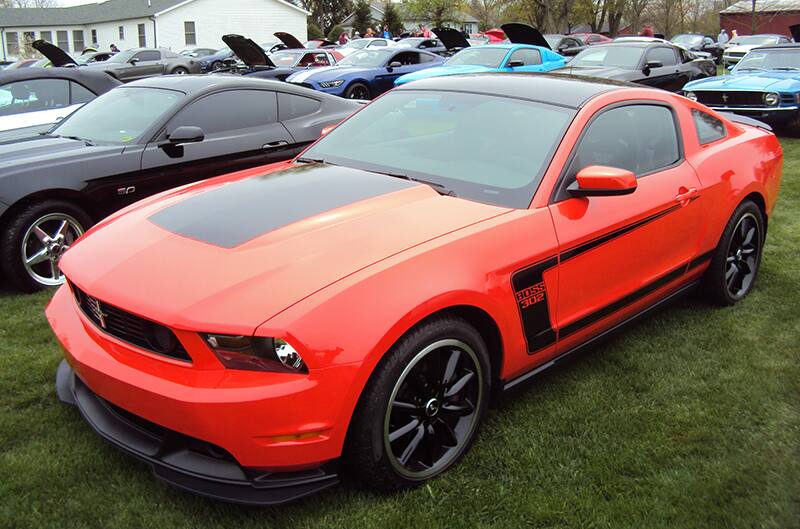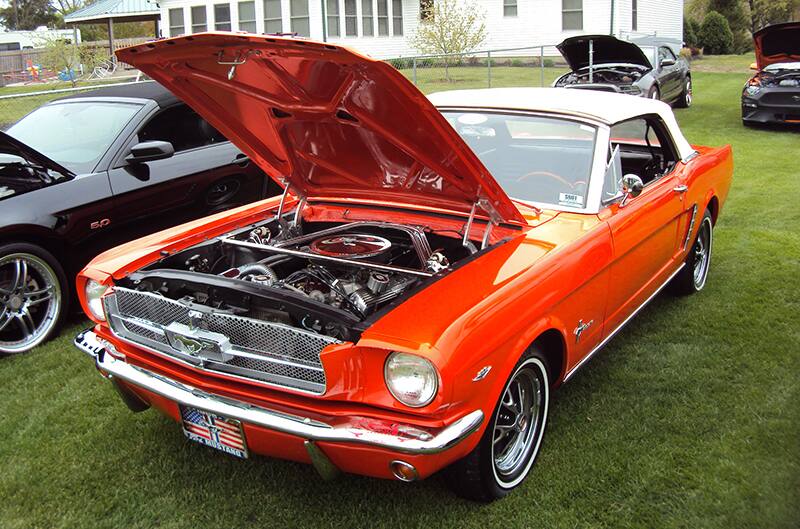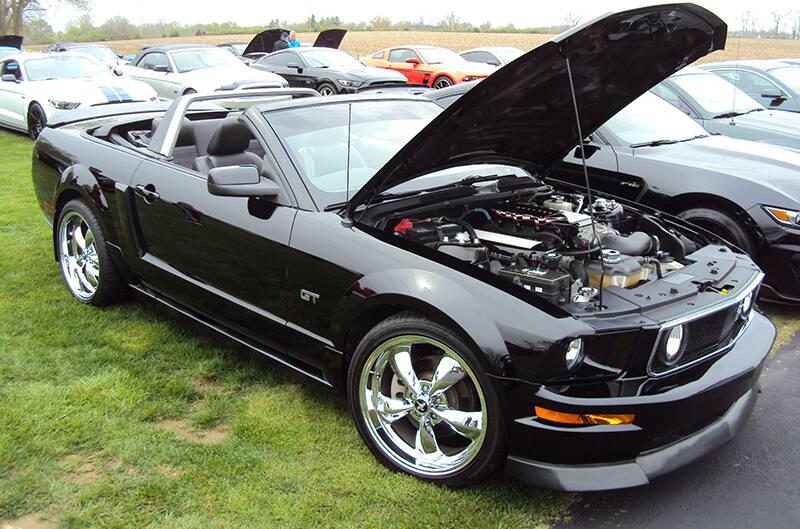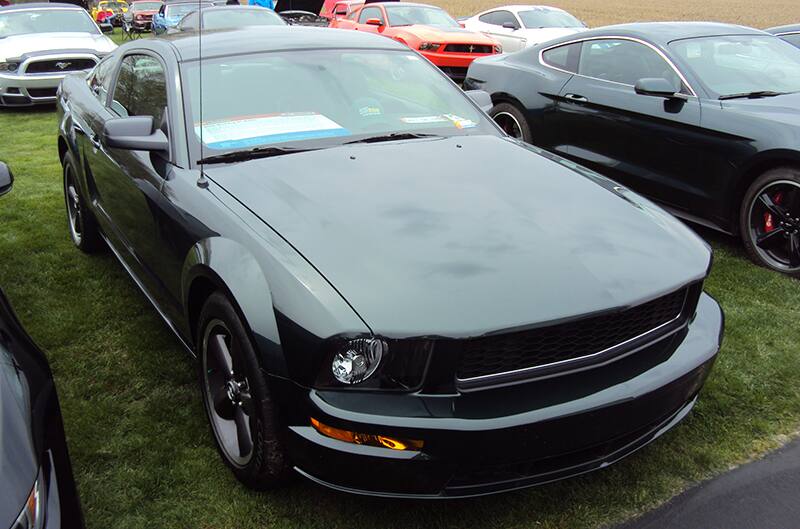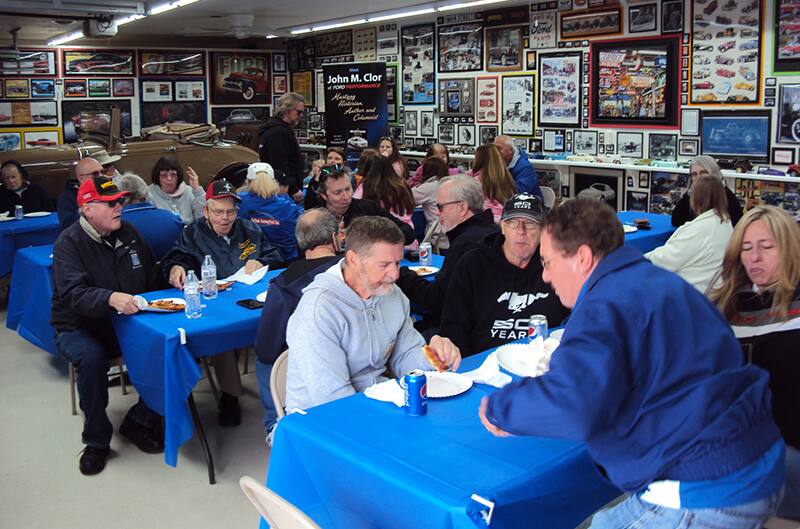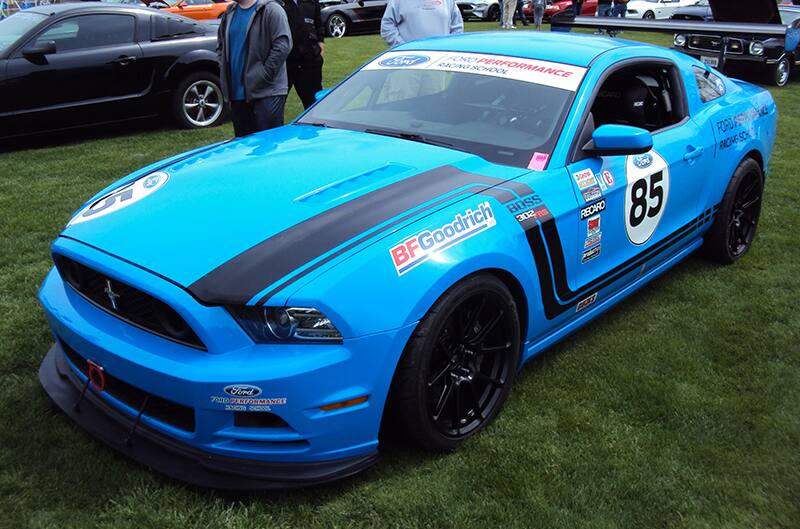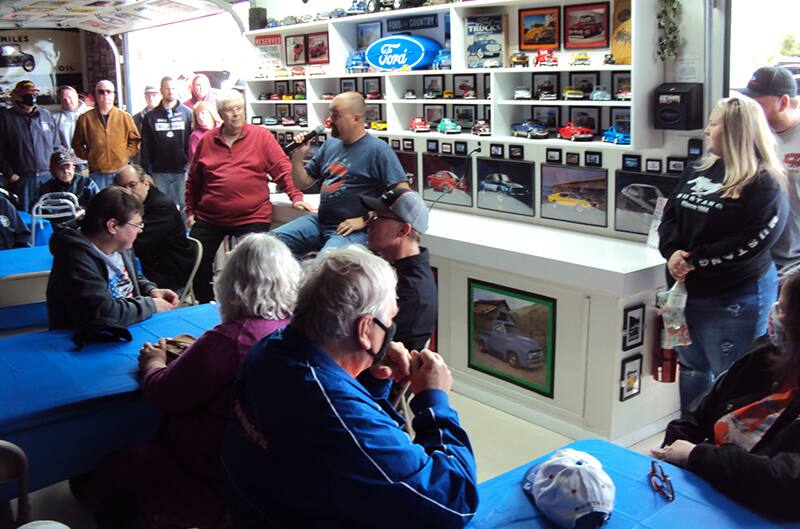 FORD PERFORMANCE PHOTOS / COURTESY JOHN M. CLOR