Since the inception of the Ford Performance Tabletop Car Show "Quick Looks" last year, we've seen a wide variety of entries from scale-model Ford fans – everything Ford from miniature Ford dealerships to historic NASCAR race recreations and even a small-scale version of the Carlisle Ford Nationals. Today, we dive into a project which started as a 1960's speedshop recreation containing around a half-dozen 1/18th-scale Fords, which quickly turned into a custom-built diorama table from Dave Lake's ever-expanding project. The attention to detail of this Tabletop Car Show is certainly something to admire. Check out Dave's 1960's-era tabletop speed shop, then consider sending us your own Ford Performance Tabletop Car Show with photos, your name, hometown and a brief description of your collection to: ClubHub@Ford.com. We hope to hear from you soon!

"Hi, Ford Performance. My name is Dave Lake. I have been a Ford fan as long as I can remember. My dad and both grandfathers drove Fords or Mercurys, and my uncle Jack worked at the Ford truck plant in Louisville, Kentucky, from the day it opened. I have a 1966 Mercury Comet Caliente convertible that I drive most every day in the summer.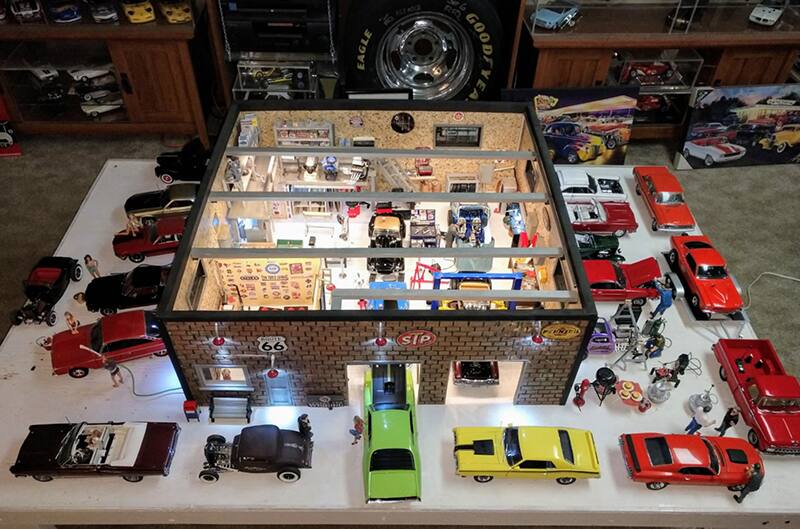 "I'm also a collector of 1/18-scale die-cast cars. A couple of winters ago when I didn't have much to do on the Comet, I decided to build a speed shop diorama for some of my die-cast cars, it wasn't going to be very big -- maybe for just 5 or 6 cars. As they say, the best-laid plans kept growing to the point where I had to build a 58" x 44" table to hold it all!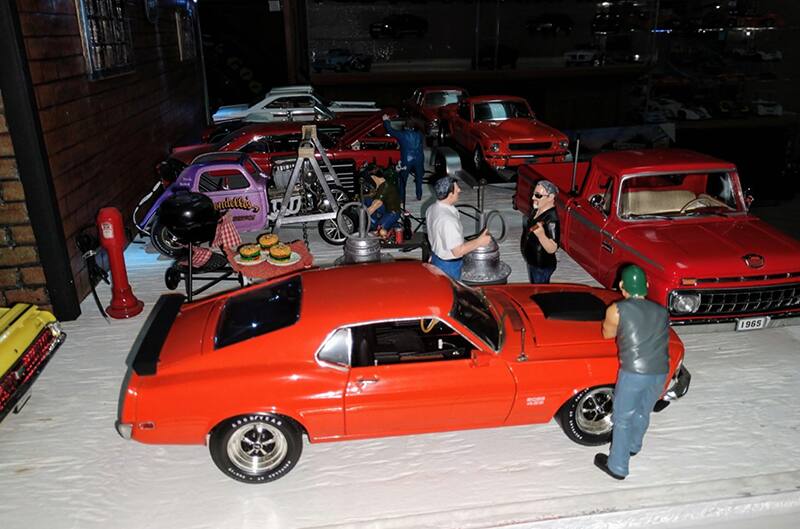 "All of the cars and trucks are die-casts that I have collected over years. I wanted to make it look like a speed shop from the late 1960's or early '70's, just how it would have looked on a Friday or Saturday evening before everyone took off to go cruising or racing. The building is made from insulation foam. I drew the brick pattern in with a pencil, and my wife colored it in with crayons. The inside walls are covered in shelf contact paper. Some of the benches and tools I built to scale, and others I simply bought. It is still a work in progress, and I have had quite a good time building it. I know I sent in way too many pictures, but I hope you can find a place in the Ford Performance Fast News e-newsletter to show a few of them. Thanks for sharing!"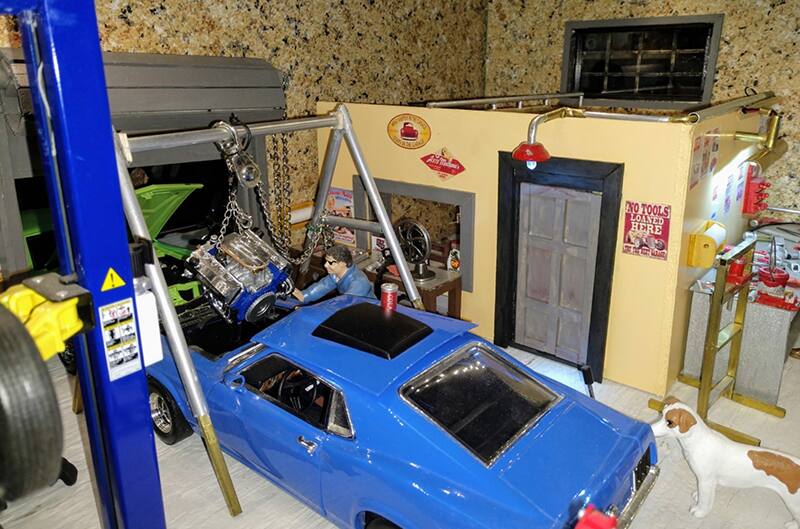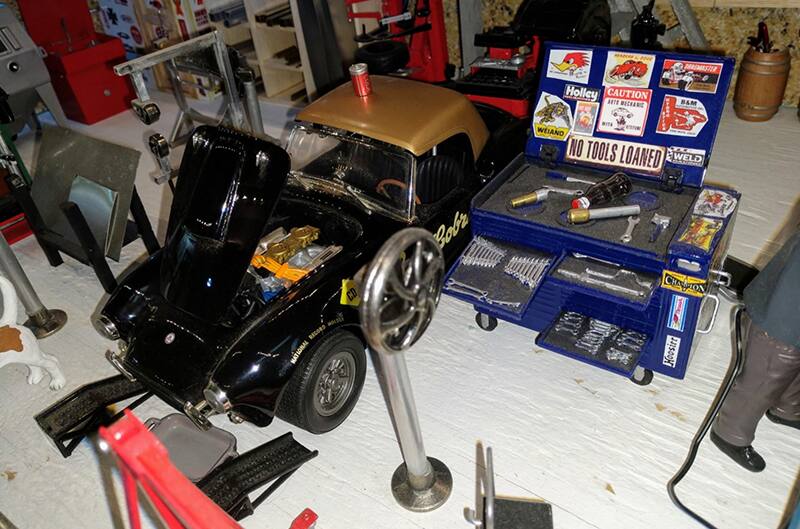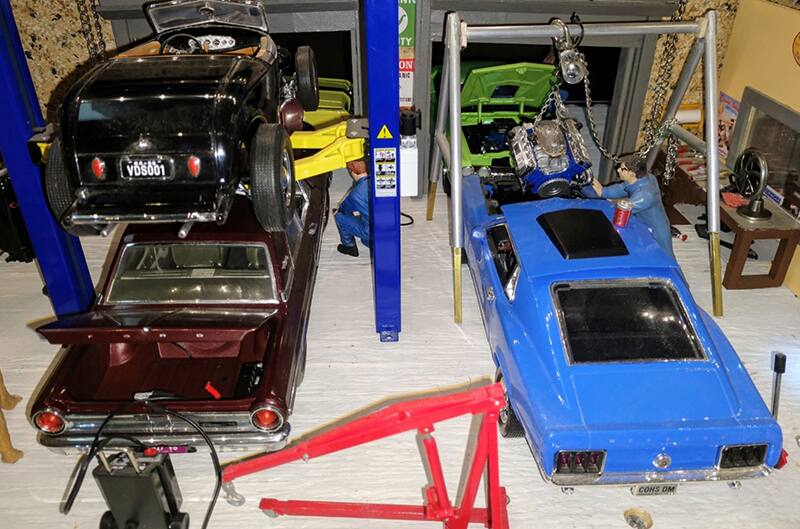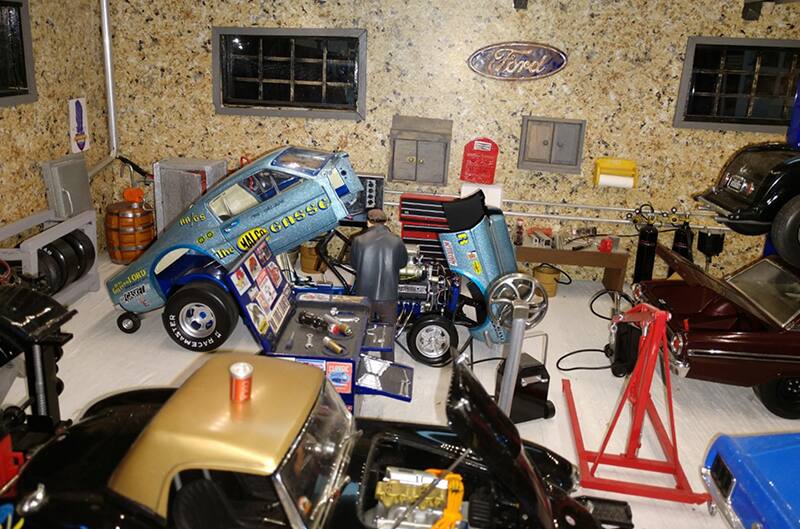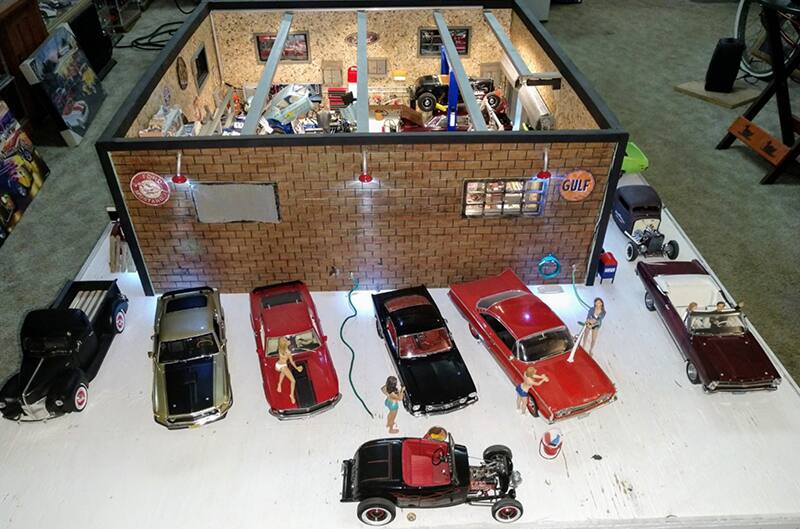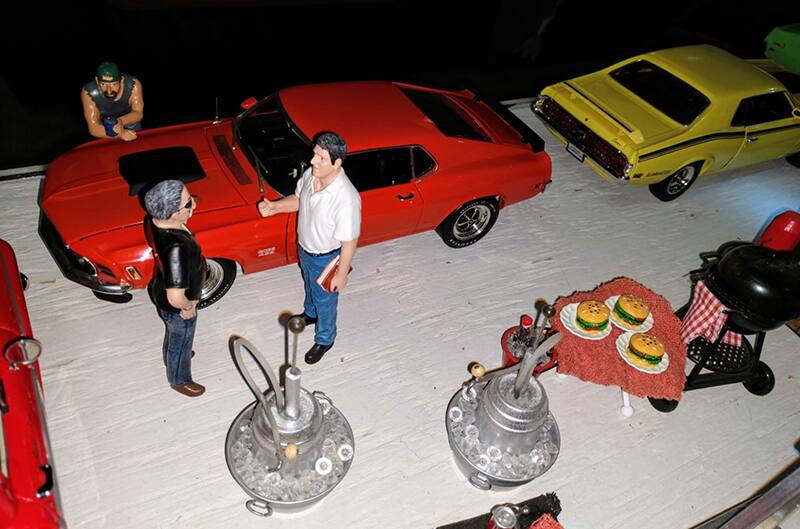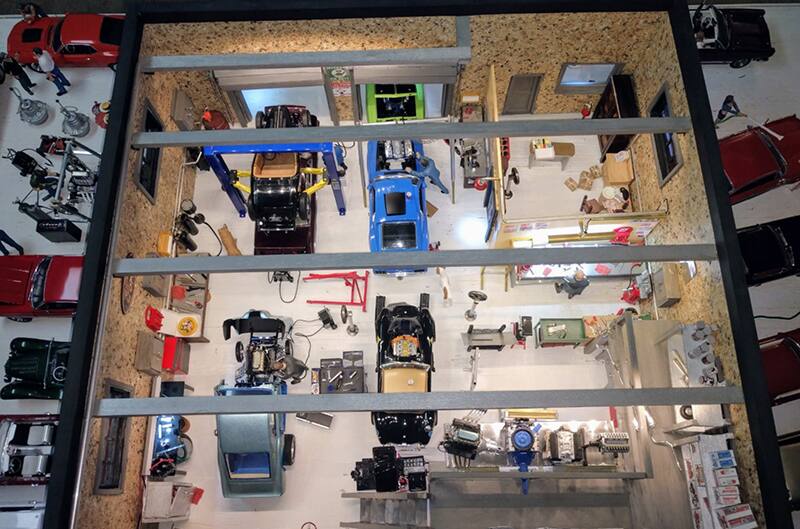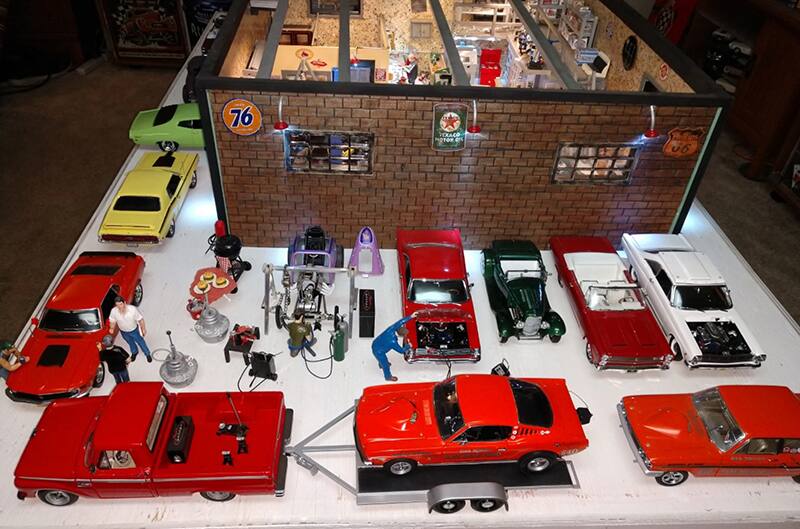 FORD PERFORMANCE PHOTOS / COURTESY DAVE LAKE