TITUSVILLE, Fla. – Across the globe clubs and enthusiasts organized ways to celebrate the 57th birthday of the original pony car. Long before it was available across the world, the Ford Mustang was a global phenomenon. Today the passion for these cars burns just a strong, and a Central Florida Mustang club came up with a really unique way to help enthusiasts remember this special day.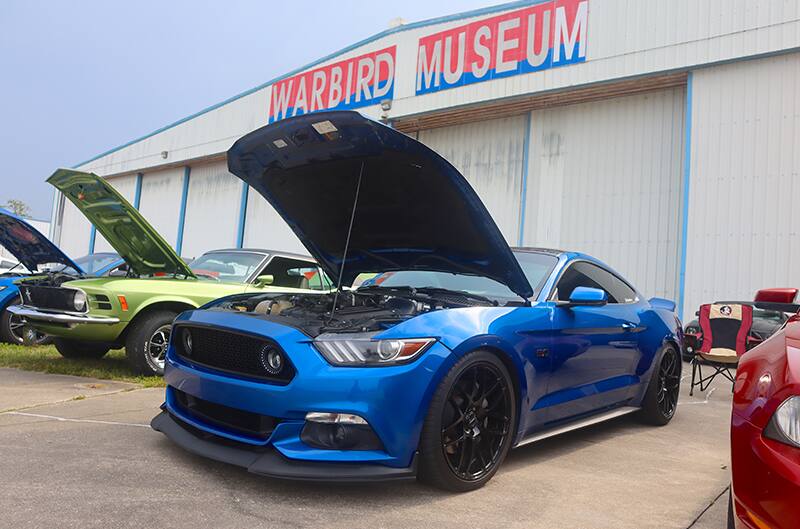 Inspired by an annual Mustang Day event at the Mustang Owner's Museum in Concord, North Carolina, the Space Coast Mustang Club collaborated with the Valiant Air Command Warbird Museum to offer a unique photo opportunity for Mustang owners that generated donations to the air museum. Some historians have claimed the WWII Mustang fighter plane had served as an inspiration for the car's name, and the aforementioned museum happens to have a unique example — one of just 272 such planes built as World War II drew to a close.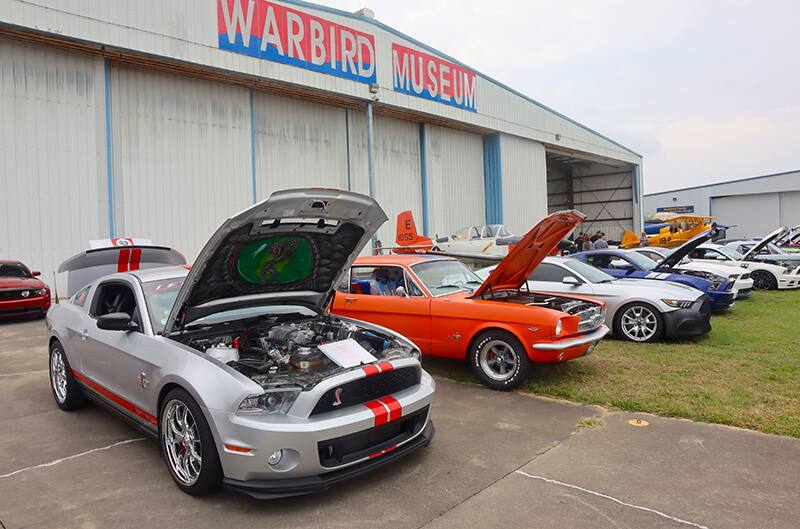 "I knew that the museum had a Mustang airplane and I thought Jack Roush is well-noted for racing Mustangs . . . . so I thought, what better way to celebrate National Mustang Day than to combine the Mustang airplane with Mustang cars?" explained Jack Sawdy, Space Coast Mustang Club president. "We're fortunate enough to have the only one of two surviving twin Mustangs in the country here. The XP-82 is the prototype for the F-82. That was right at the end World War II. It never actually saw battle, because they were bought at the end. But owners love to have their Mustangs photographed with a Mustang airplane in the background. So we thought this would be a great event to set up for today."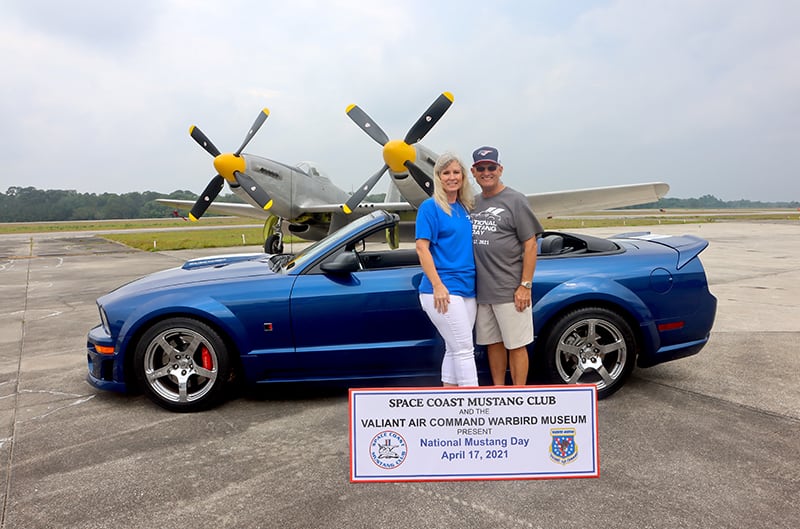 Founded 40 years ago, the Space Coast Mustang Club focuses on having fun with these cars, and draws its membership from all over Florida despite its home base in the shadow of Kennedy Space Center. Members live as far away as Miami, but the announcement of this special event for Mustang Day 2021 drew interest from enthusiasts across the Southeast, including some from Mississippi and Georgia.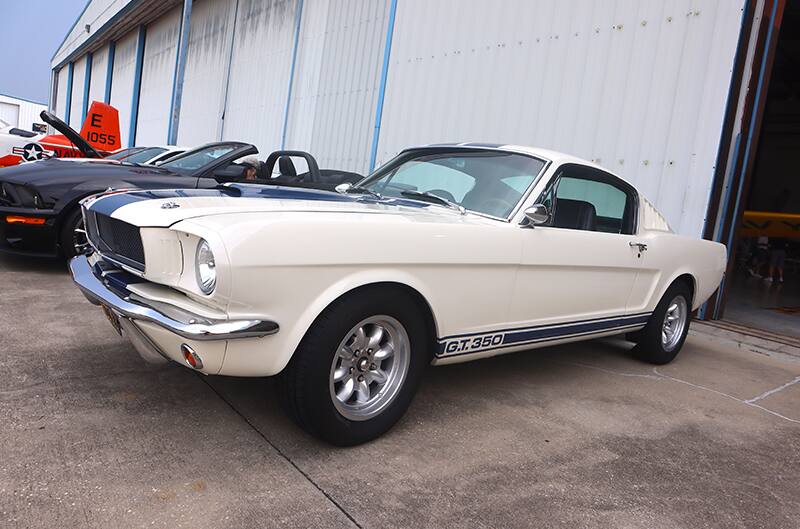 "I was impressed with a guy trailering his car from Georgia just to have it photographed (with the plane)," Sawdy added. "It's on his bucket list."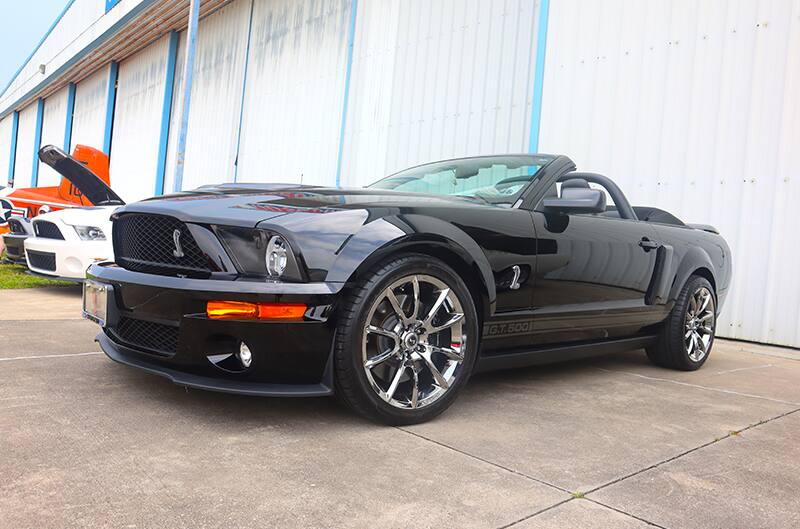 Open to any Mustang owners, the event required just a $20 donation to the museum for owners to score the special photo opportunity with their cars and a twin Mustang fighter plane. The first 100 participants also drove away with an official Mustang Day 2021 decal, and at least one enthusiast checked a special photo session off his bucket list.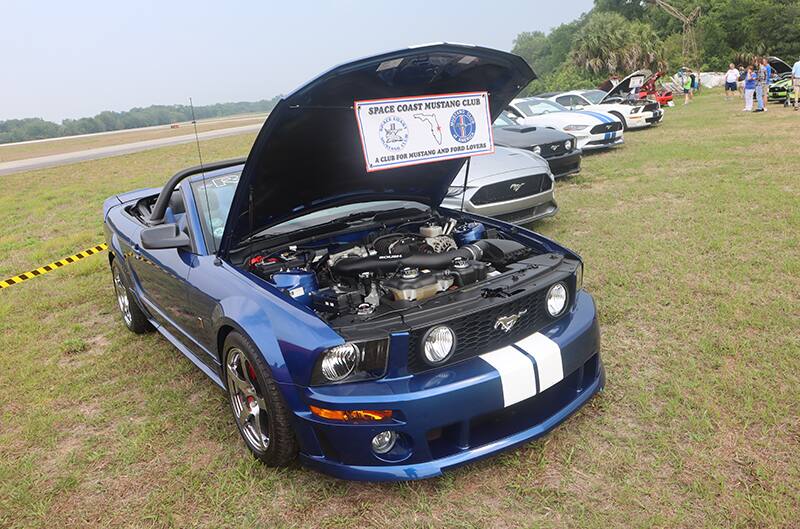 From the looks of it, all those decals found a happy home, as more than 100 Mustangs of all eras were on hand to commemorate the special day. It was a fitting way to mark the birthday of the Ford Mustang in high-flying style.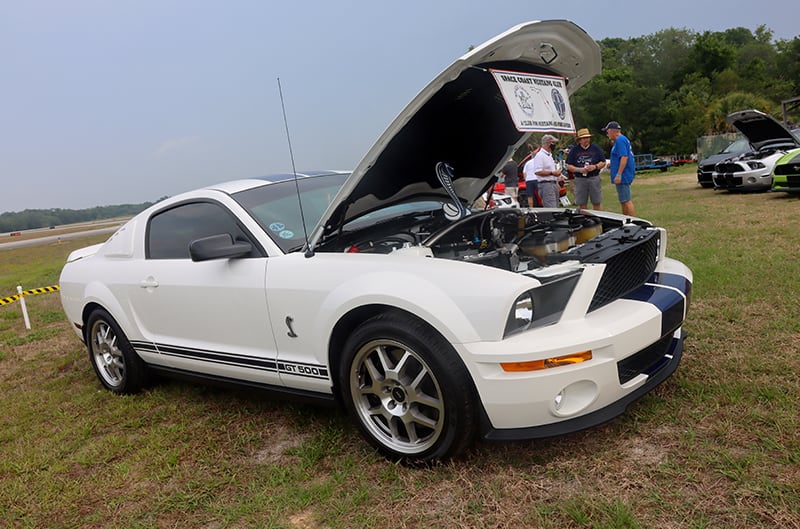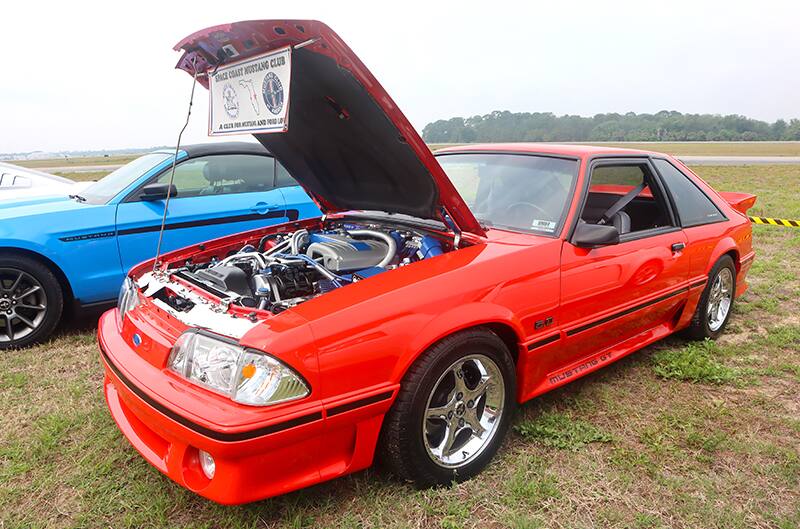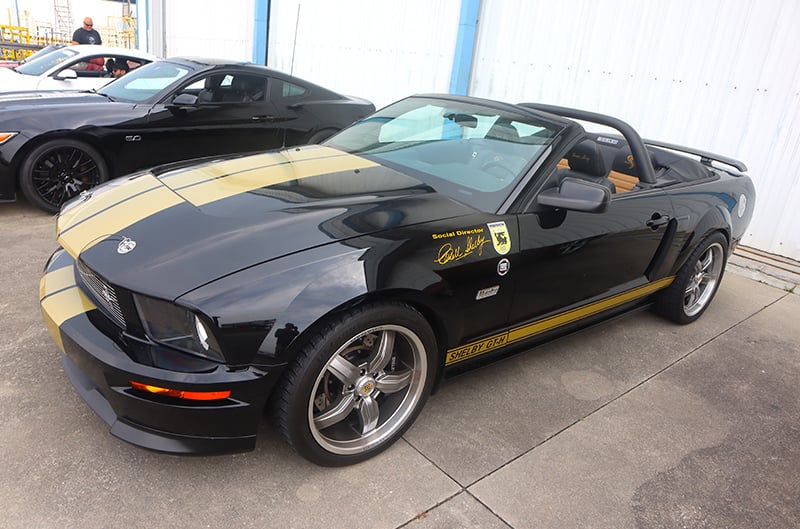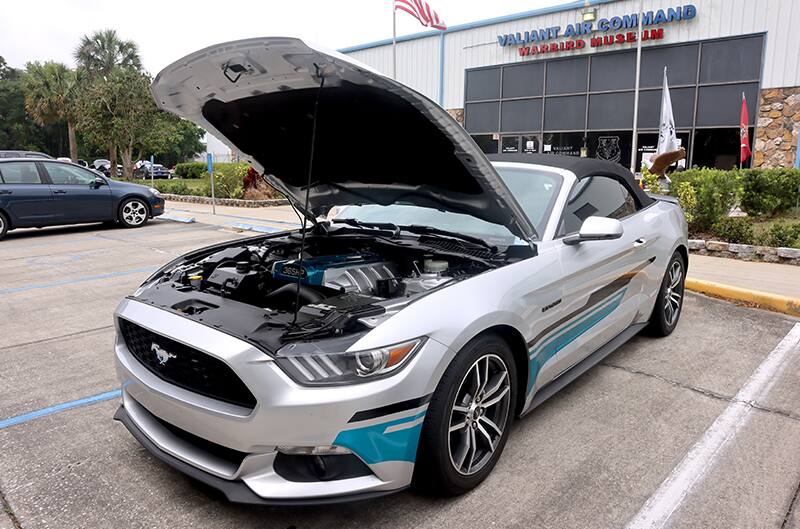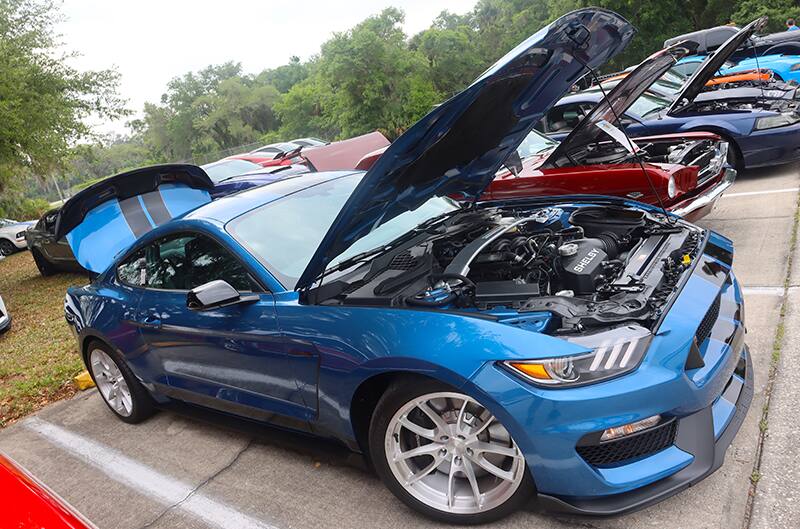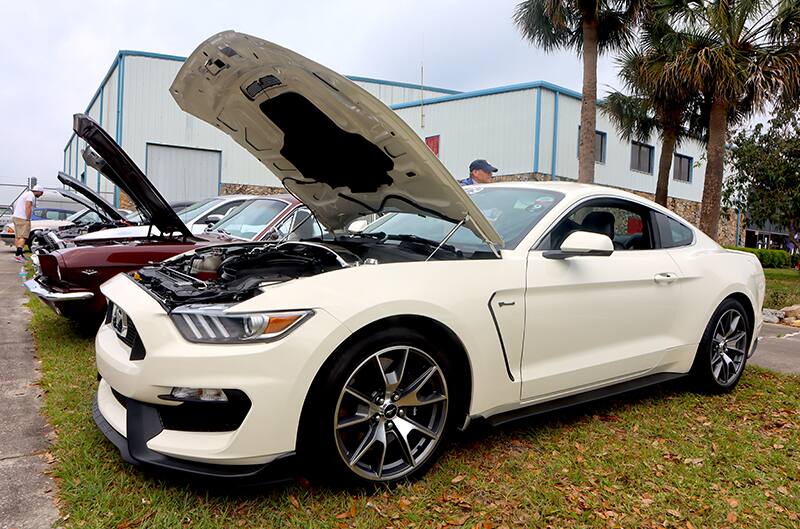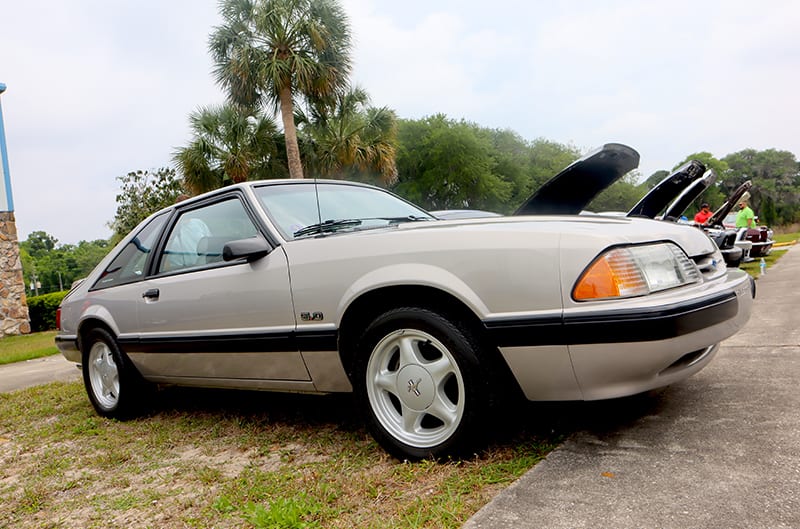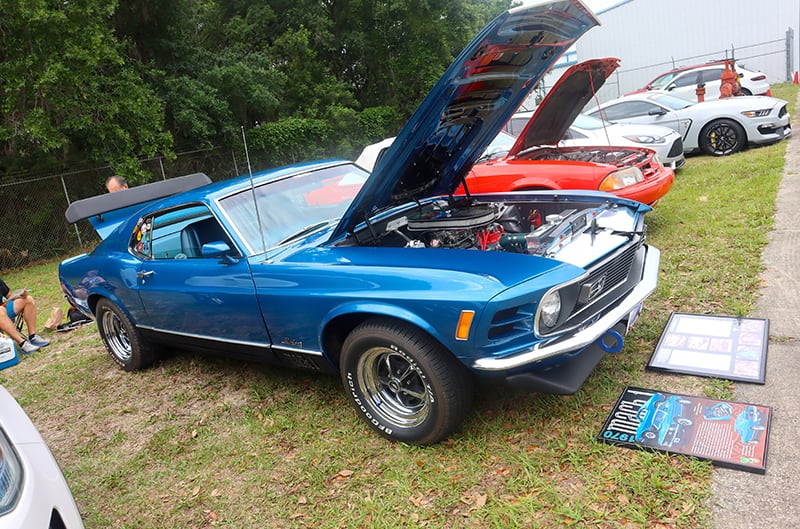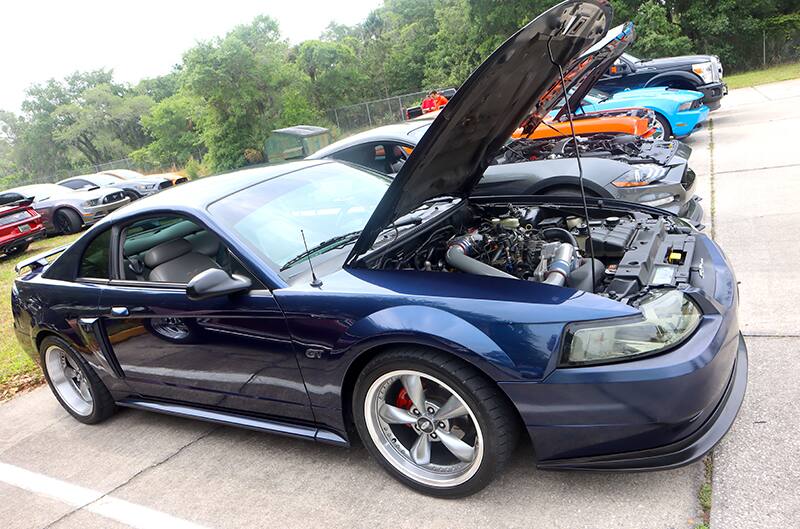 FORD PERFORMANCE PHOTOS / COURTESY STEVE TURNER