TAMPA, FL -- Established in 1980, the Mustang Club of Tampa has been a proud pony bunch celebrating all things Mustang and Ford for over 40 years. The most recent gathering was the 39th Annual Mustang, Shelby and Ford Roundup, which took place this past November 7th at Tampa Joe's Restaurant and Sports Bar.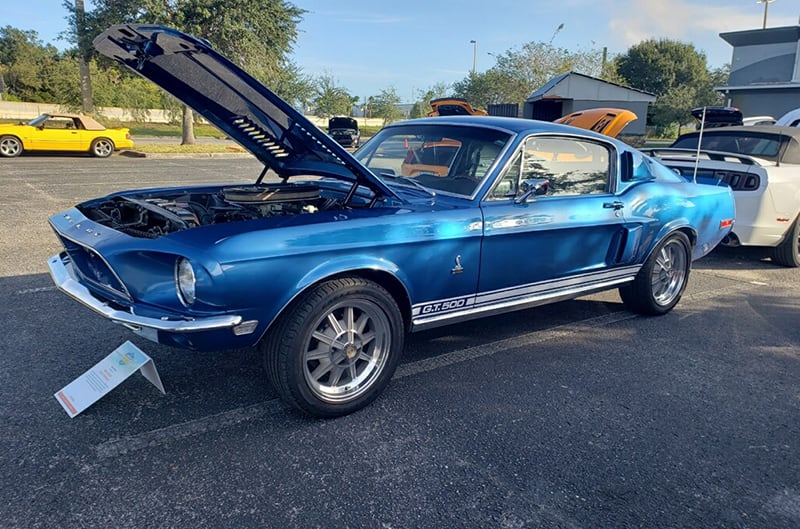 The event was open to Mustangs and Fords of all years and fantastic fall Florida weather drew a slathering of Blue Oval muscle, from brand-new Shelby GT500s to a multitude of Fox Bodies, classics, and even "in-the-works" project cars. In addition, the event benefited St. Joseph's Foundation, supporting the Children's Hospital with a portion of the proceeds being donated along with Honor Flight and Mason Dixon Christmas Wish Foundation. The Mustangs and Fords rolled in early, with activities kicking off at 9 a.m., and the show lasted until the better part of the afternoon. Attendees were treated to a live DJ, prizes, awards and a 50/50 raffle, along with rows of some of the best Gulf Coast Fords and Mercs.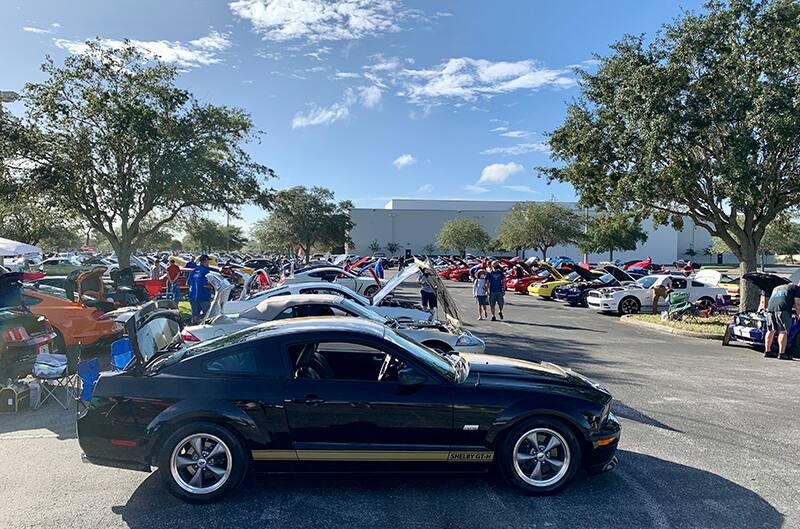 "So many shows got cancelled due to COVID, so we were excited to get it on and the Tampa Joe's venue was excited to work with us," said club president Bob Turner. "We raised about $2,500 for toys to give to kids in the St. Joseph's hospital and also worked with Honor Flight. They fly war veterans to Washington D.C. for the day and they fly back in the evening. We have guardians to help out and tend to their needs during each trip and it cost about $500 to be a guardian. We raised $1,000, enough for two trips," added Turner. "And we're donating $500 to a third charity, Mason Dixon Christmas Wish Foundation."
There are over 170 families in the Mustang Club of Tampa and roughly 340-350 members. "We got a good turnout with cars, raffle tickets we generated good money to give to the charities," said Turner. Tampa is a hotbed for Ford action, with loads of shows, cars-and-coffee events and racing venues nearby.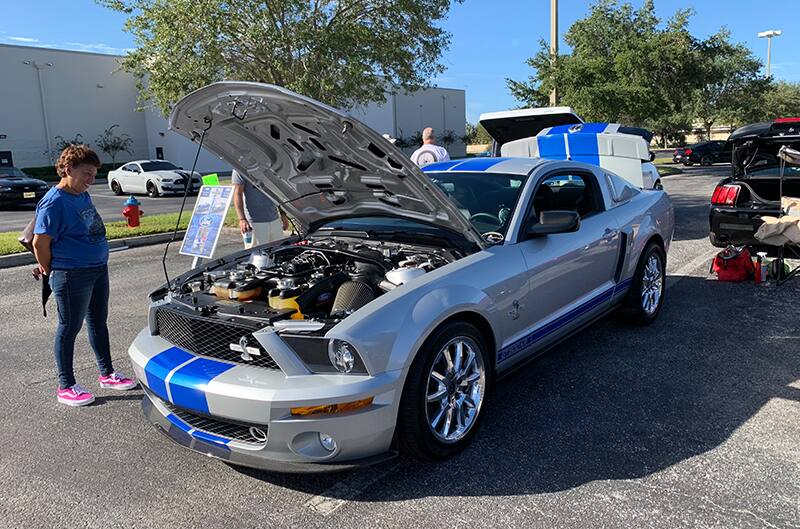 There was quite a few fantastic Fords that caught our eye, including Turner's own immaculate 1986 Mustang GT that is a 145,000-mile restored Fox. Turner purchased the GT from Ocala Ford Motors in 1986 and he's not been shy about racking up the miles. According to Turner, it's been drag-raced, auto-crossed, wrecked, stolen and recovered. It was restored in 2012 and has been a show-winner ever since.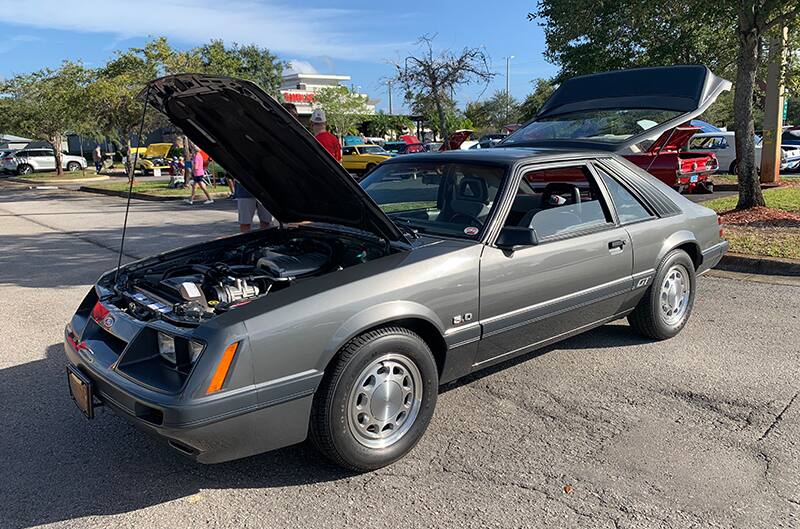 Another car that we enjoyed seeing was the 1978 Mustang II of Rusty Gillis. "I took it in trade and it's going to get a 302 with a few aluminum parts backed by an AOD," he told us. "I added a 1965 Mustang rear housing and center section, and that way I get the five-lug wheels. The interior will be custom but classy and I did the body and paint, with fiberglass bumpers that I cut and tucked in. The factory '78 bumpers were huge, so these fit really the car much better."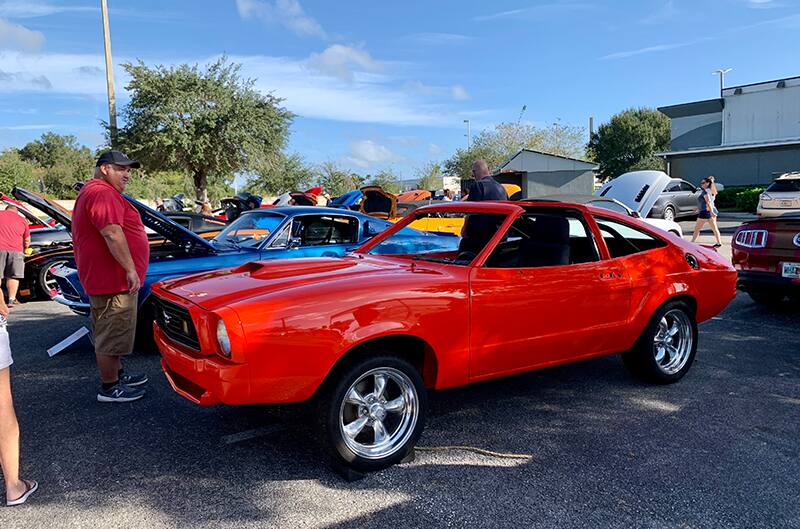 Our trip to the 39th Annual Mustang, Shelby and Ford Roundup was super fun and we can't wait to connect with this club in the future. There were over 150 Fords on the grounds and we know there will be even more at the next meet. Check out our photo gallery to see some of our favorites.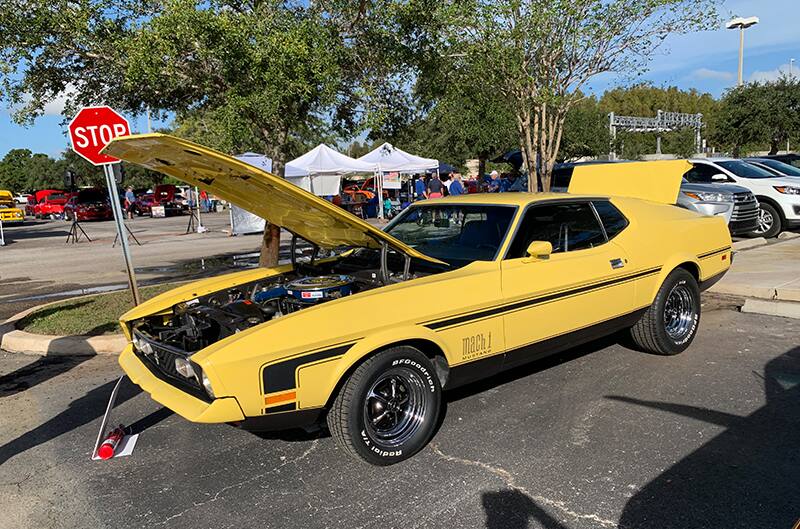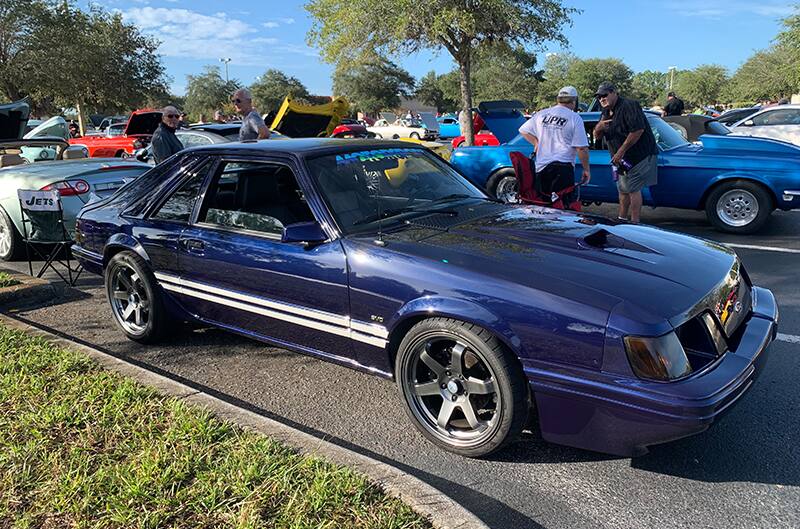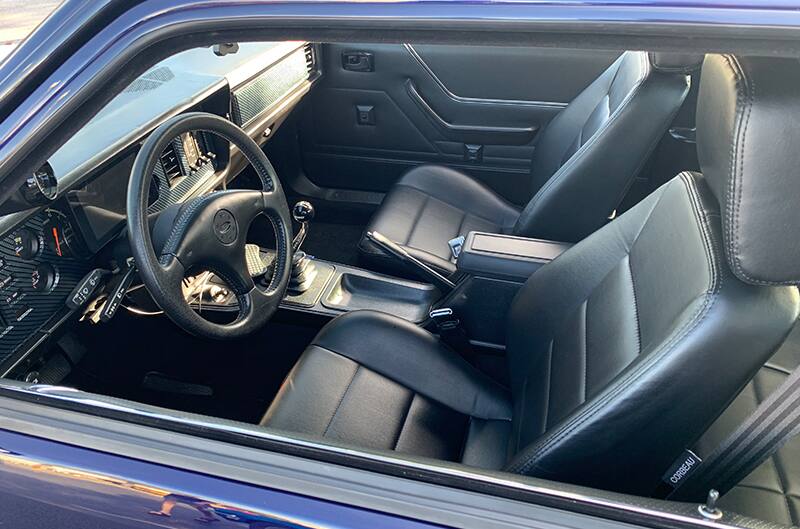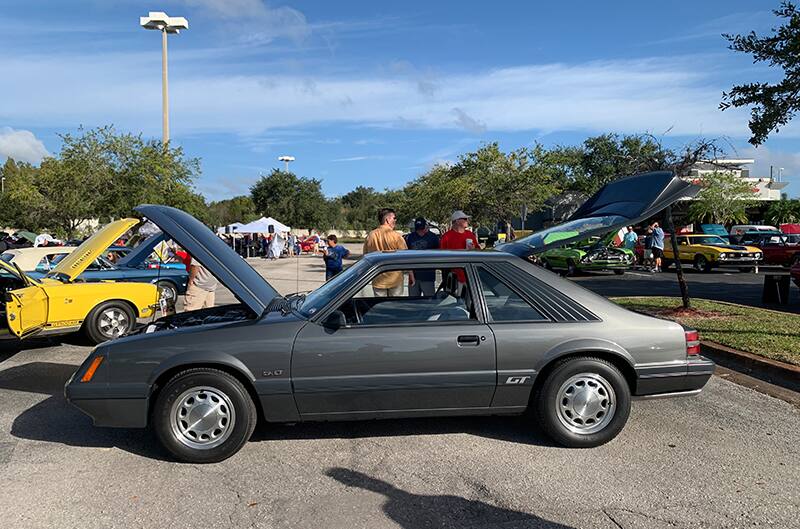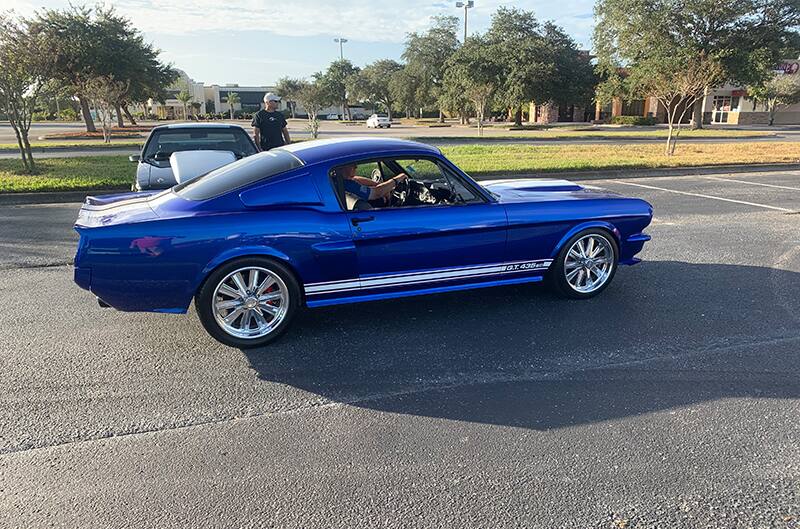 FORD PERFORMANCE PHOTOS / COURTESY EVAN J. SMITH