MESA, AZ – An up-and-coming group of Ford enthusiasts in the Phoenix area made three smart decisions about hosting a Mustang show that proved key to the success of the event held just before this past Thanksgiving: 1.) They made the show into a benefit event for a worthy charity, the Alzheimer's Association; 2.) They enlisted the support of a variety of sponsors, including Impact Auto Body in Mesa, Arizona, San Tan Ford in nearby Gilbert, Arizona, and a variety of other Mustang and Ford clubs from the entire region; and 3.) They scored some last-minute support from Ford Performance by registering their club on FordPerformancreClubConnect.com and gaining an all-day, on-site Ford Performance Meet and Greet display and free Mustang poster giveaway. It was a win-win-win.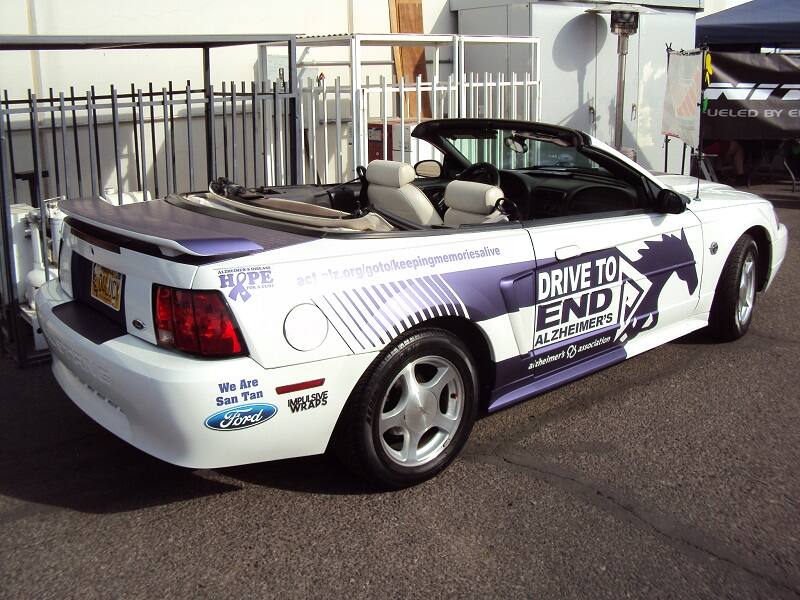 The Arizona East Valley Mustang Club held its "Purple Passion" Mustang Show benefiting the Alzheimer's Association on November 21st on the expansive property of Impact Auto Body with the charity's familiar purple ribbons a common theme. The star of the show was the 2004 40th Anniversary Mustang convertible called "Lucy" that was owned by the club's show chairman, Steve Rushefsky, and wrapped in purple graphics supporting the Alzheimer's cause. Lucy was making its first car show appearance and was sponsored by San Tan Ford, with more upgrades still to come. The trunk and rear spoiler featured the names of people in the area who are suffering, or have suffered, with Dementia or Alzheimer's. Lucy was the name of Rushefsky's mother-in-law, who passed away seven months ago after a seven-year battle with Alzheimer's.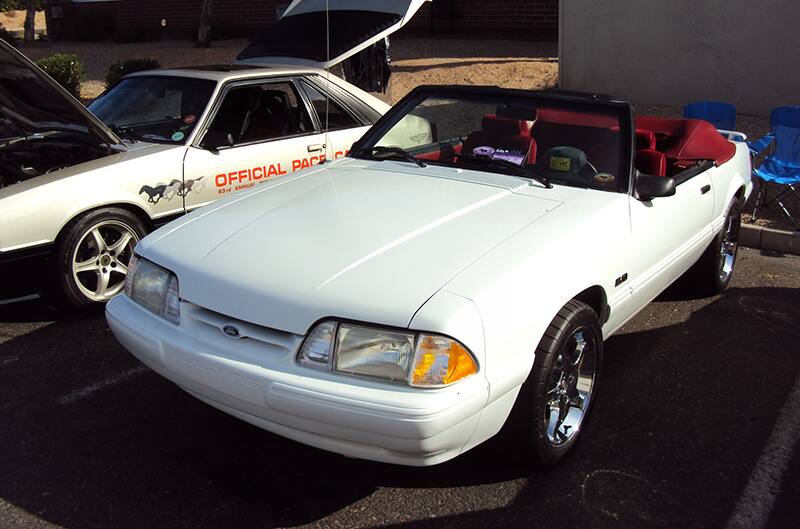 The weekend before, Ford Performance had set up its display at the Desert Sky Mustang Club's 8th Annual All Ford-powered and Mustang Show at Jones Ford in Casa Grande, Arizona. There, members of the Arizona East Valley Mustang Club in attendance had asked if Ford Performance could support their club's show the following weekend. We checked, but no – because the Arizona East Valley Mustang Club had not yet registered with FordPerformanceClubConnect.com. After explaining that doing so is quick and easy, the club registered the following Monday, so we quickly made plans to pack up our Club Connect Transit van and head over to Mesa that next weekend for another Mustang club show appearance.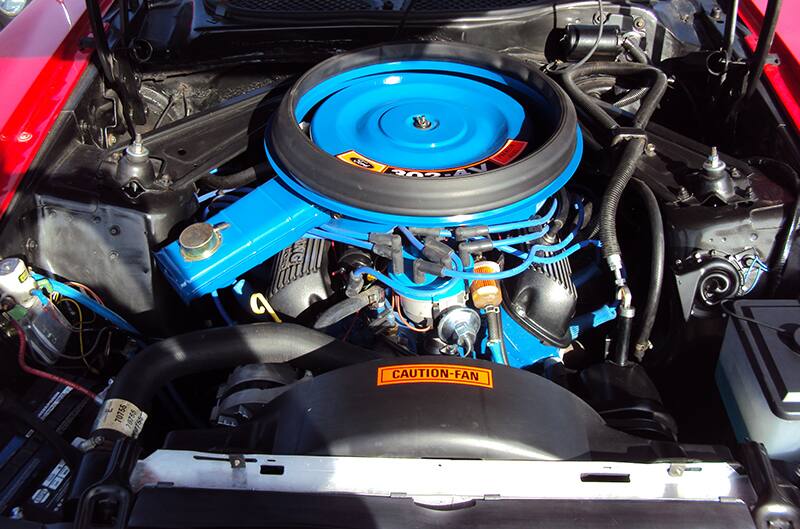 We set up our Ford Performance Meet & Greet tent on a sunny Saturday morning for our popular Mustang poster and collectible Ford Performance wristbands giveaway at the show. We also donated some door prizes and played giveaway item trivia with attendees while spending the day talking Mustangs and Fords with hundreds of attendees. The Arizona East Valley Mustang Club had put together a huge charity raffle to support the cause, and was able to draw more than 100 Mustangs on display. After both the club and Ford Performance handed out awards, the show raised more than $7,000 for the fight to end Alzheimer's disease.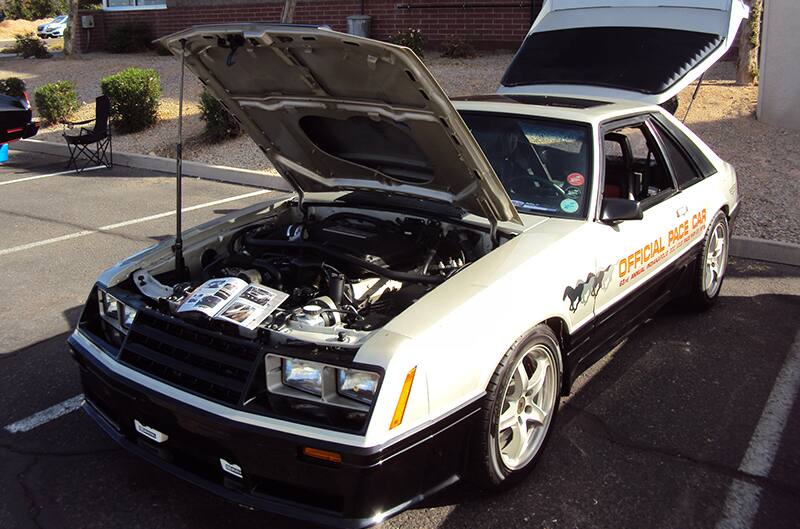 We were able to take some time out from tent duty to walk the show field and pick out some of our favorite rides on display there to share with you in the galley below: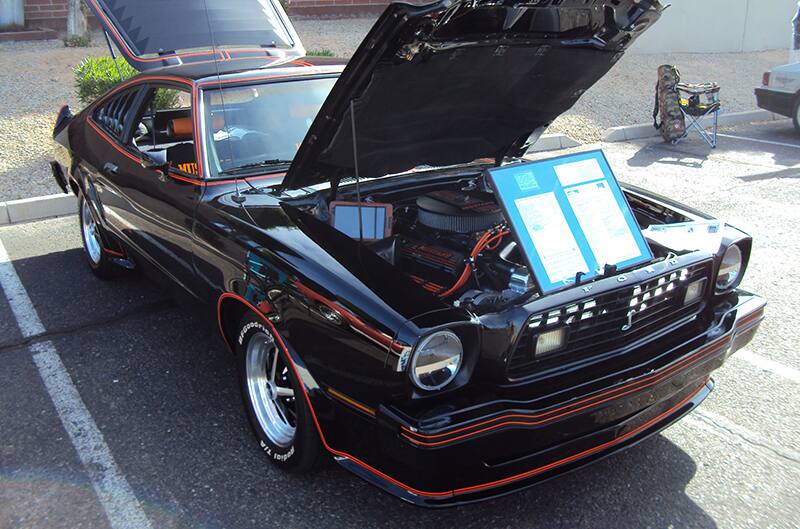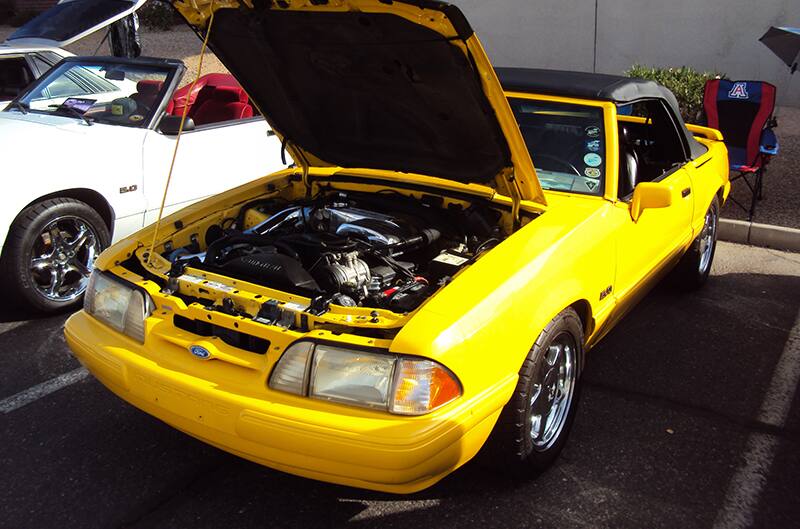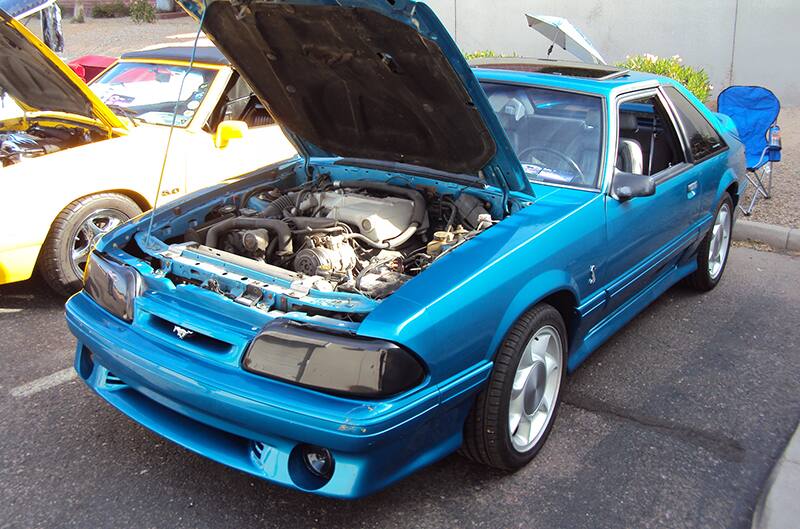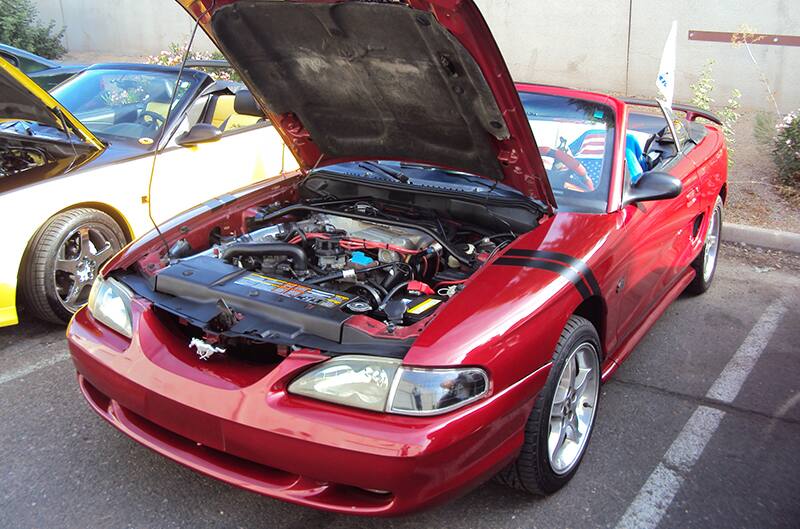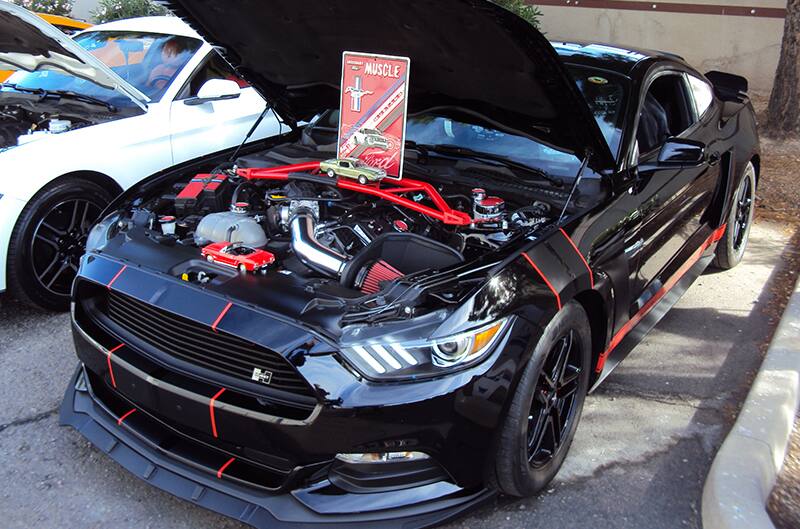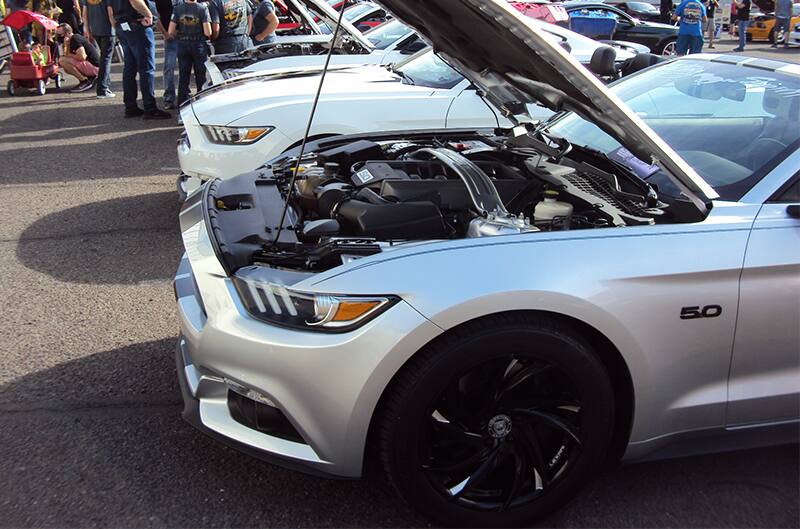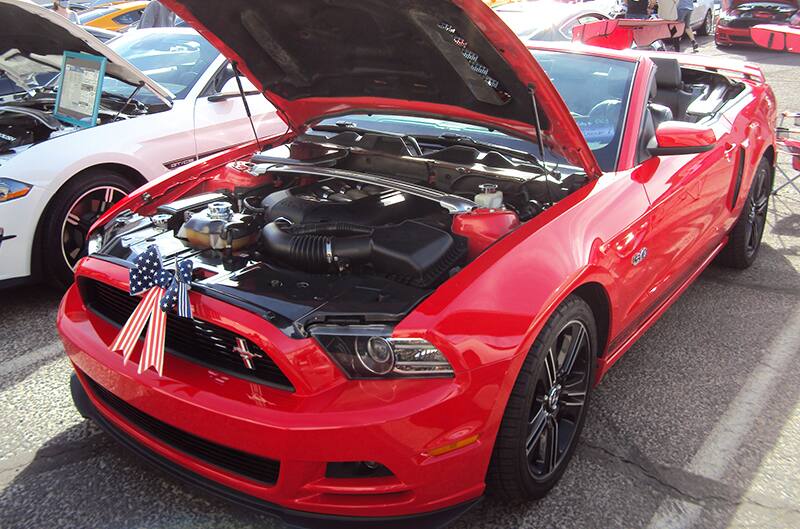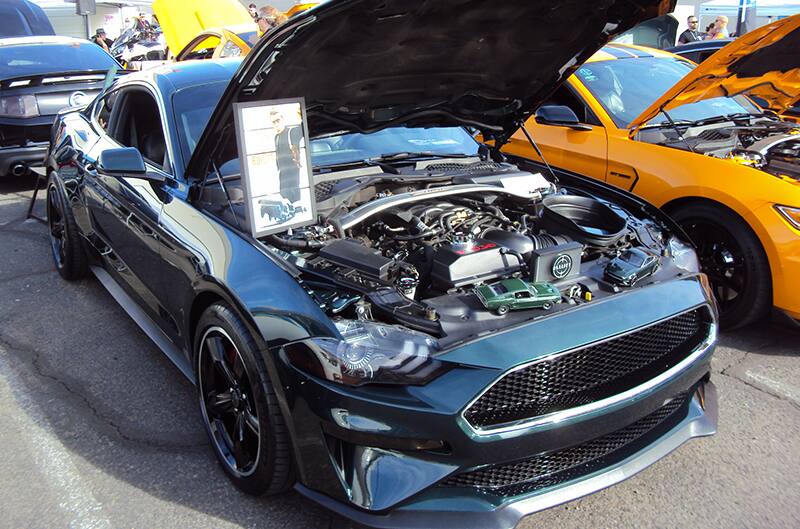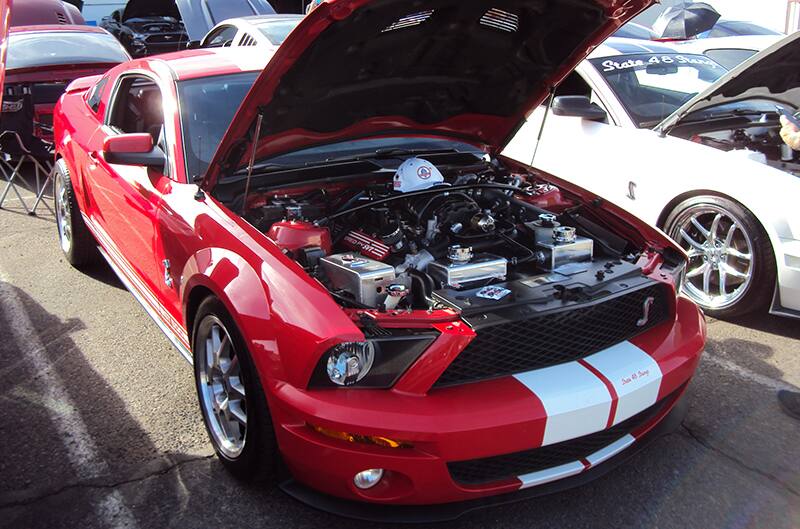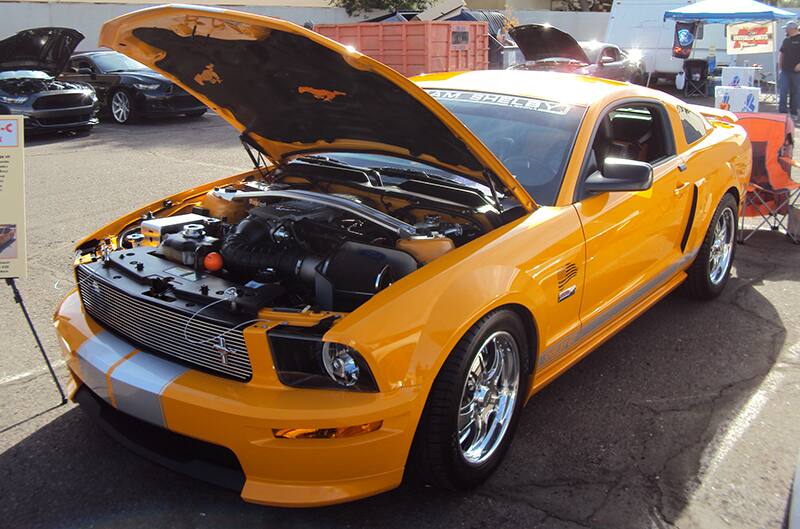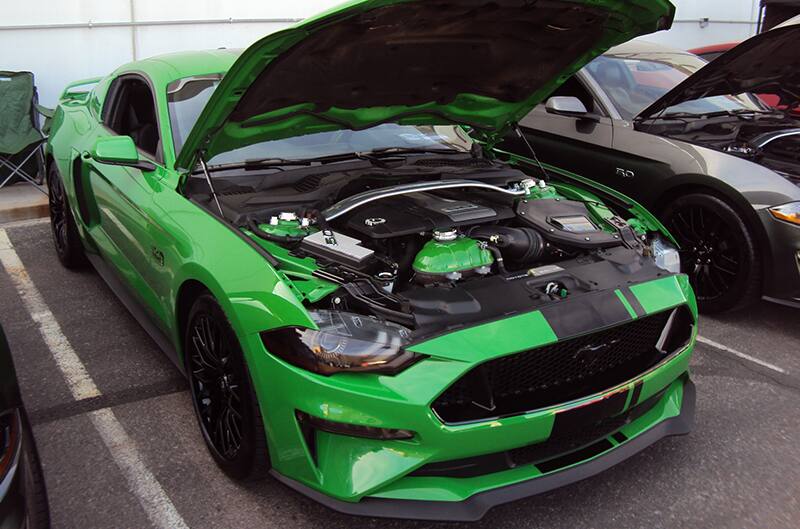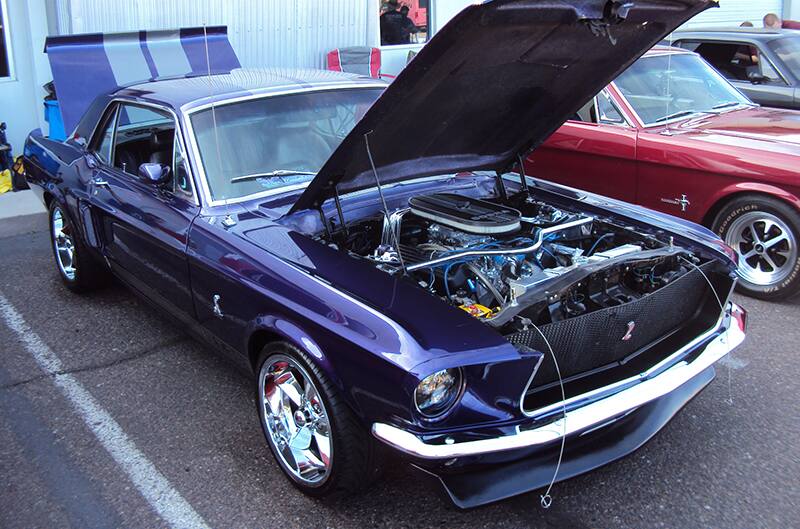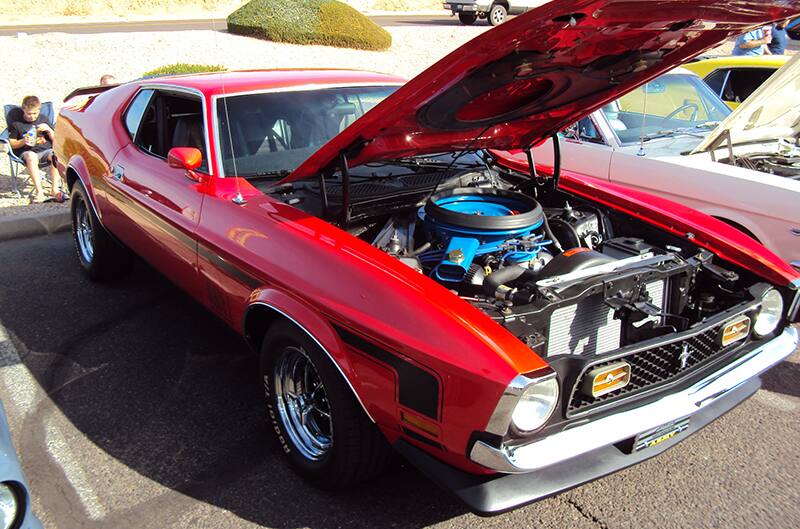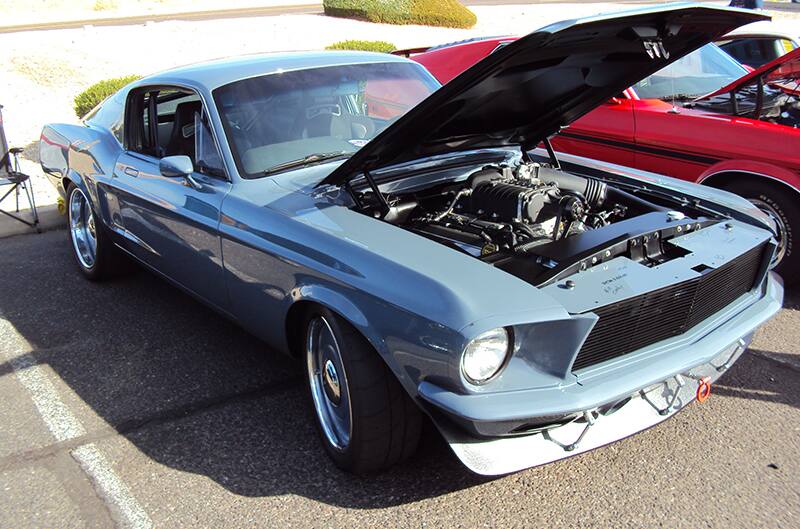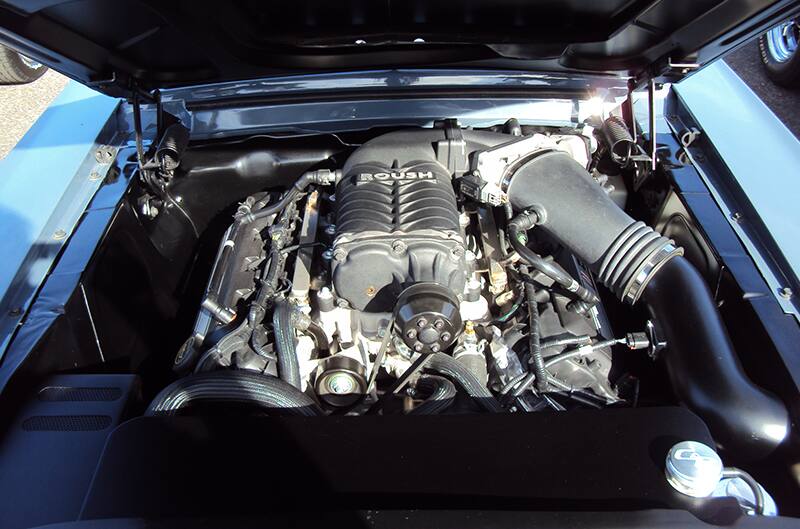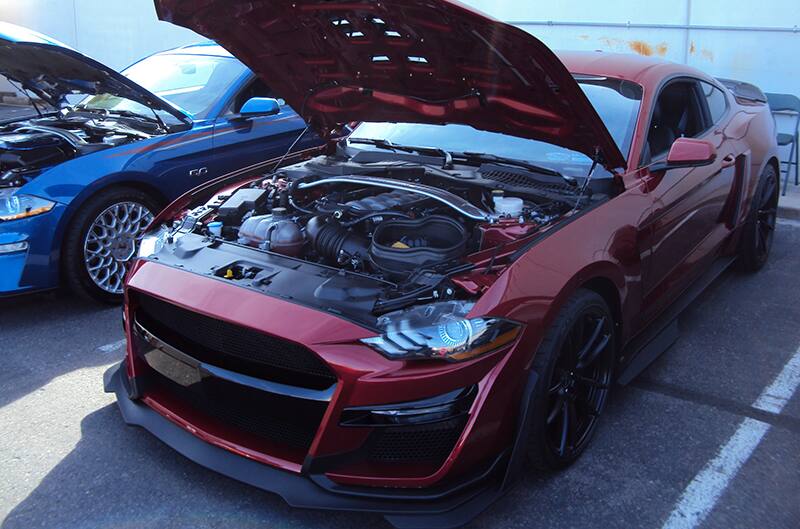 FORD PERFORMANCE PHOTOS / COURTESY JOHN M. CLOR and STEVE RUSHEFSKY