During these times, we all need a project. Something engaging, not quick to finish but an attainable goal. Nothing too frustrating, but nothing too simple either. I just decided to name mine; I call it my COVID-19 Sanity Project. Part model-car build, part kitbashing – all therapeutic.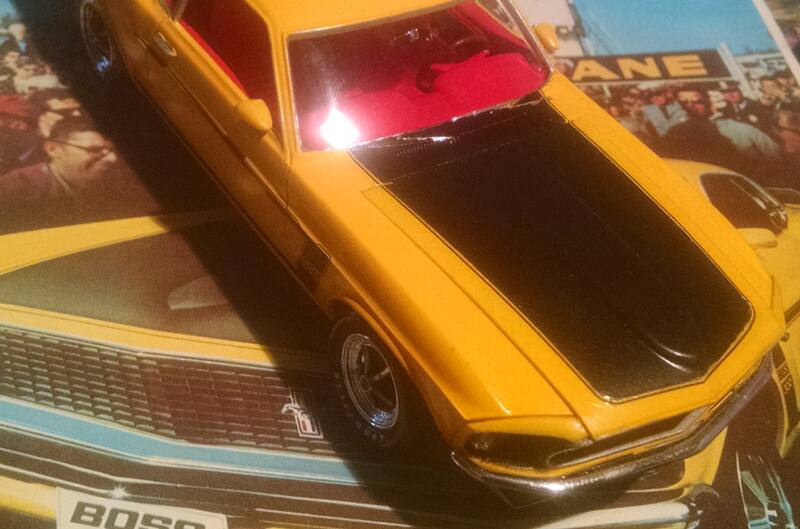 Fortunately, my project happened to be staring me in the face pretty much every day for the past dozen or so years; I just didn't know it. It came from a Mustang collage I have, purchased from Hobby Lobby a few years ago. In the top-left corner is a Boss 302. My first Boss 302 exposure all those many years ago came from Donald Farr's famous softcover Boss 302 book. A mere $12.95 at the time decades ago, but much more valuable now. For me, when I think of the Boss 302, I think of those unforgettable three letters: DST. As in Dearborn Steel Tubing.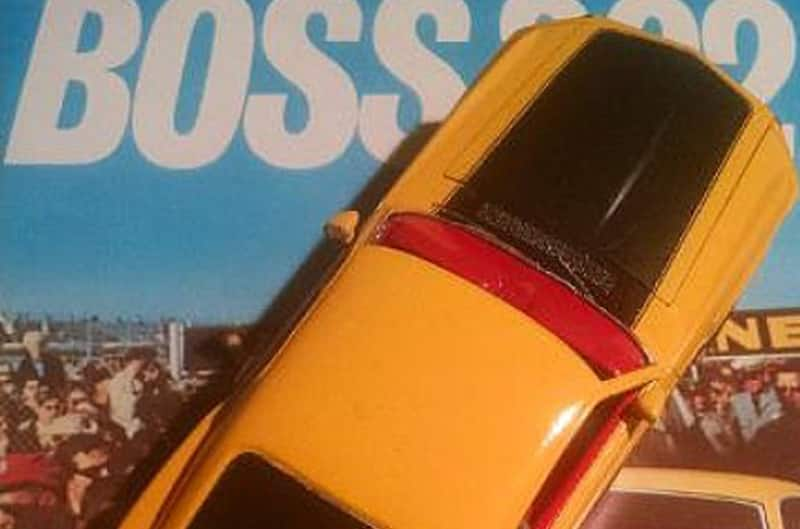 So many have seen the DST Boss 302 in photos, but so few knew what they were looking at. I wasn't sure even my memory of it was complete, but it was complete enough to know what my COVID-19 Sanity Project would be: A replica model of that Boss 302 prototype. Not the well-known Larry Shinoda car that has been presented in recent magazine articles (and a car I was fortunate enough to see firsthand at the latest MCACN show in Chicago). No, this was a striking yellow car with a red (OK, Vermilion) interior. Equipped with the beautiful Mag Star wheels and quad exhaust tips, this car distinguished itself from the run-of-the-mill 1969 Boss 302 (if there is such a thing) that we all know. Yes, this one was different. But I had only started a journey that would turn out to be even more interesting than I realized.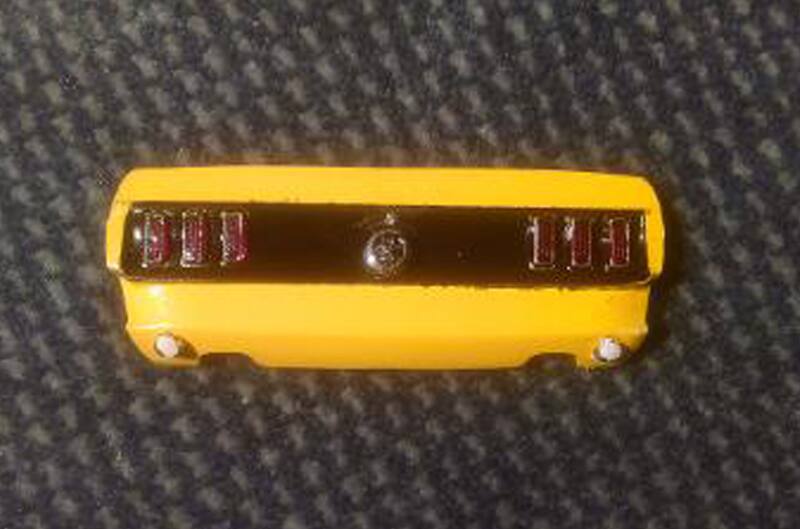 Locked-in on nights and weekends and only getting out to work under the rules of the pandemic and my position as an essential worker, many of the purchases I needed to make to were confined to online sales. The good news is, the deeper I dug, the more I found. First, I needed the basic model kit. Revell had only recently released one, so that was the easy part. But I needed the correct wheels. Only one car, and one kit, could provide those. Hello '67 Shelby GT-350 kit. Rear valence with quad exhaust tips? Vintage '69 Mach 1 kit (tougher, but do-able). White-letter Goodyears? Now, things got interesting. Decals? Lots of them are available, and the right ones would make this a better build that I'd first hoped.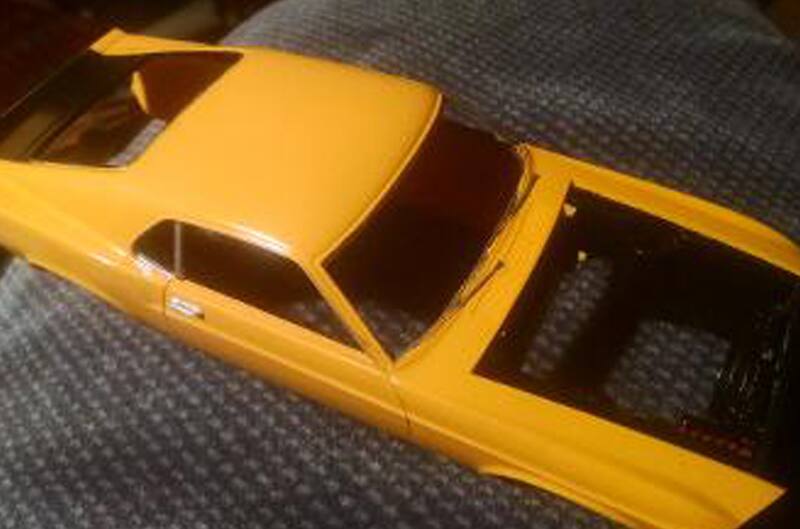 A pause now for full disclosure. I am in no way a professional model builder. The pictures you see here prove that. I'm moderately capable, but as a Mustanger all my life, my passion for the final product drove me to kitbash this car. And no, it was never going to be cheap doing it, but it was something that had never been done before, as far as I knew. No die-cast of it is available, large or small. No specific model kit, either. Little press is out there on this car, especially of late. Yes, this was a Mustang that needed to be remembered.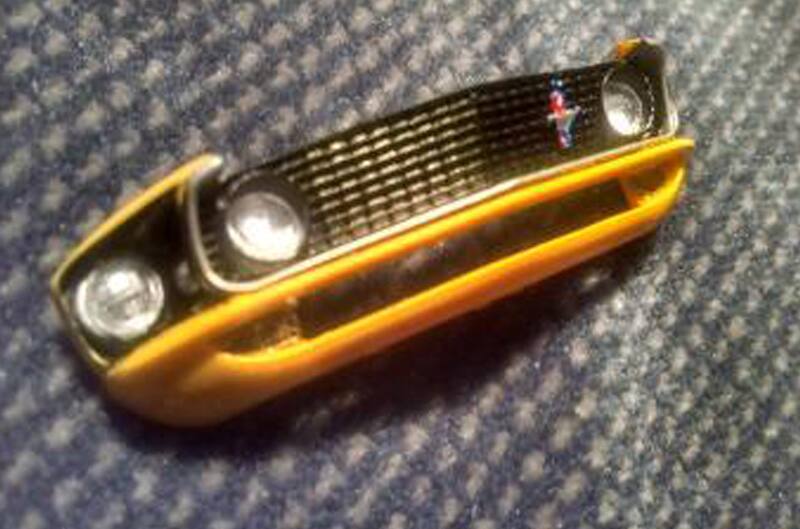 Online searches have proven totally fruitless in delving into the full history of the actual car. Only the sporadic photo would show up in searches, and none bearing any notes about what the screen actually showed. It was time to go with the nuclear option: Emails to the greats, the best of the best. First would be Donald Farr himself, the original Boss 302 guru and current editor of the MCA's Mustang Times, the only remaining Mustang publication, this after he was the major force behind the now gone Mustang Monthly magazine. There there's Wolfgang Kohrn, overseer of the finest Mustang website dedicated to the unique and important -- Ponysite.de, in Germany. Both excellent people, and both I'd met more than once. But would they -- could they -- be of help on this project?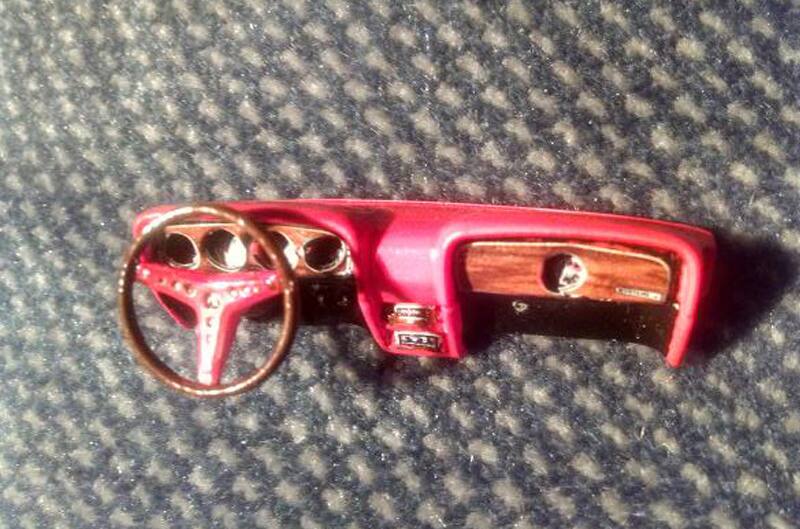 The answer is yes, with a bang! From Donald, I got word that not only was this a car he remembered, but a car he had recently seen! And that was followed up by word from Germany that it had been featured at a show only a few years ago, proof that this forgotten Boss still lived! That news was something I never expected. At all. Period. Most show cars from that era, especially this hand-built car assembled from a Super Cobra Jet '69 base by the before-mentioned Dearborn Steel Tubing company, usually meet the crusher or some similar fate no less ugly. The DST Boss 302 went on to become a race car in its later years and was eventually rescued and put into "as-raced" condition . . . and yes, still lives. I was already excited about the project, but now knowing this I knew I had to make it happen.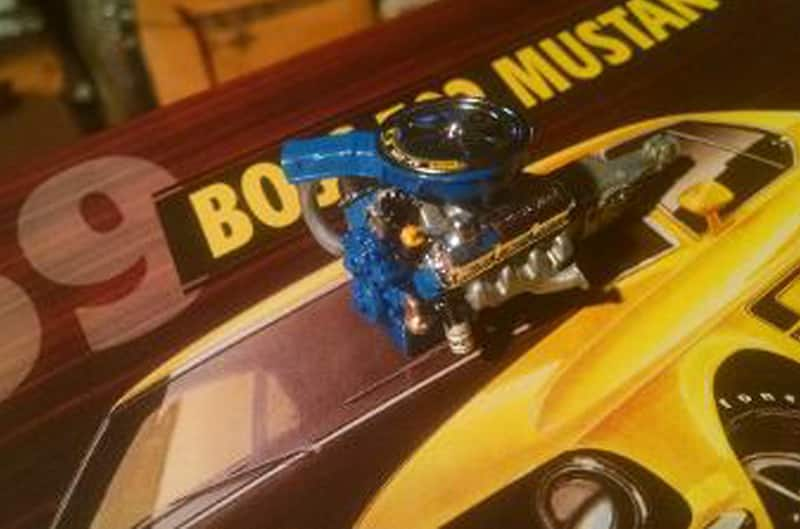 To do the car justice, there were things wrong in kit form that needed to be righted for this build. The deluxe but Shelby based interior supplied with the kit had to not only have the roll-bar mount cut out and filled in, but the Shelby console had to be reversed so that the unique-for-'69 seatbelt receptacles would be in their proper spots. The console-mounted switches had to go as well.
The hood was the bear I didn't want to meet. It's blackout with surrounding pinstripe became my white whale. Painted, sanded, stripped and repainted a few times got it as close to right as I could make it . . . only to find in the final assembly that it wouldn't close. Sigh. There were also wheel assemblies that wouldn't fit right, Mag Stars or not. The rear window louvers had their hinges and latches removed, which was a unique feature for the prototype and a detail most would overlook. But not doing so would drive me nuts, so more sanding, stripping, repainting was in order.
Striping surrounding the taillight panel isn't supplied, so I had to make it up from other decal sets. It took six separate pieces! I'll never be completely satisfied with the end result, but it somehow got done. Sub-assemblies were approached much as on a real car, then it all came together, albeit slowly. Well, more accurately not all things came together, but some things did while others refused to cooperate. The build could be described as stubborn, like with a real car.
But suddenly, the end appeared, and rather quickly. Too quickly, in fact. A journey's end, and I'd say a mission accomplished, as model looks like the Boss 302 that caught my attention all those years ago. But now it's in a three-dimensional form, and one that I created. While my sanity seemed secure for a while, the virus is still running and ruining our lives. I fear it'll be around a while longer, so yet another project seems to beckon. You see, after 1969 there was 1970, and I remember this green Boss 302 press car . . . with a red interior . . .
FORD PERFORMANCE PHOTOS / COURTESY JOHN D. CANFIELD