RICHMOND, Va. – Big-city, new-car auto shows have been trying to reinvent themselves of late to help draw visitors during this age of virtual car shopping and online car buying. To that end, many of them are employing a tried-and-true tactic to increase attendee interest – adding collector cars and inviting car club displays. And it is working.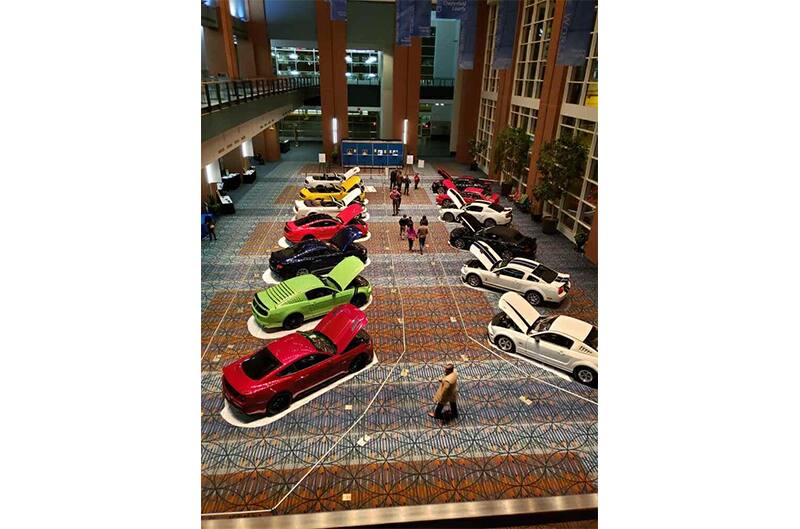 If you had attended the Richmond Auto Show in Virginia last month, you couldn't have helped but notice the Ford car club influence there – from the Central Virginia Mustang club's footprint among all the new cars on the main floor of the Richmond Convention Center, to the impressive Victory 7 Mustang Club display in the lobby of the main entrance to the show. Add in the fact that the Ford new vehicle display featured a new Shelby GT500, and it's easy to see why Blue Oval fans would want to attend.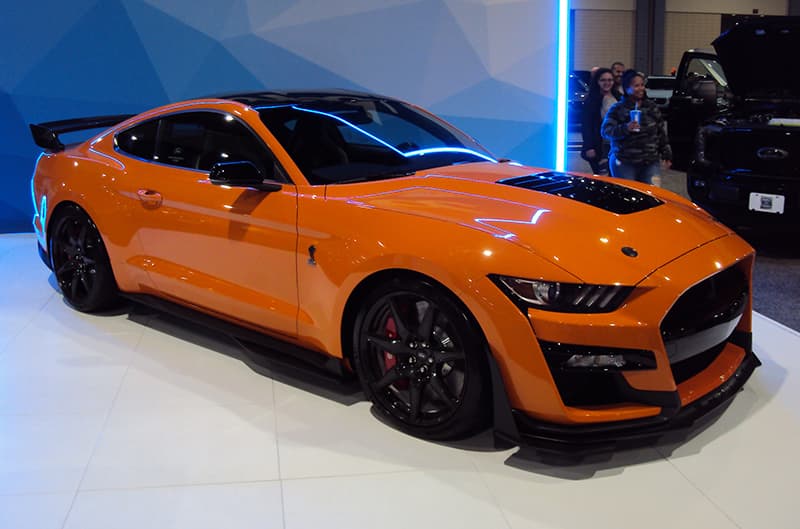 But for the Victory 7 Mustang Club, the shiny display of select member cars welcoming show attendees was much more than just a club event. It was yet another way for this special club to interact with the community, which is precisely what this organization has become known for in the Richmond area.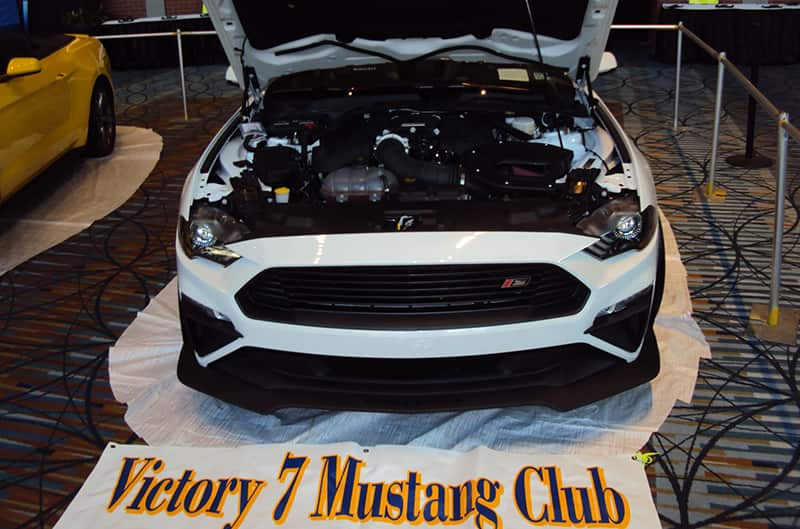 Many Mustang clubs leverage their events to help raise money for a wide variety of charities, but few are so completely dedicated to helping the poor and underprivileged in their own community as much as the people of Victory 7. The Victory 7 Mustang Club was founded by Thomas J. Victory back in 1985. The original members were made up of Mustang fanatic and club president Thomas Victory and several of his family members. There were seven Ford Mustang owners in his family, hence the "Victory 7" Mustang Club name made perfect sense.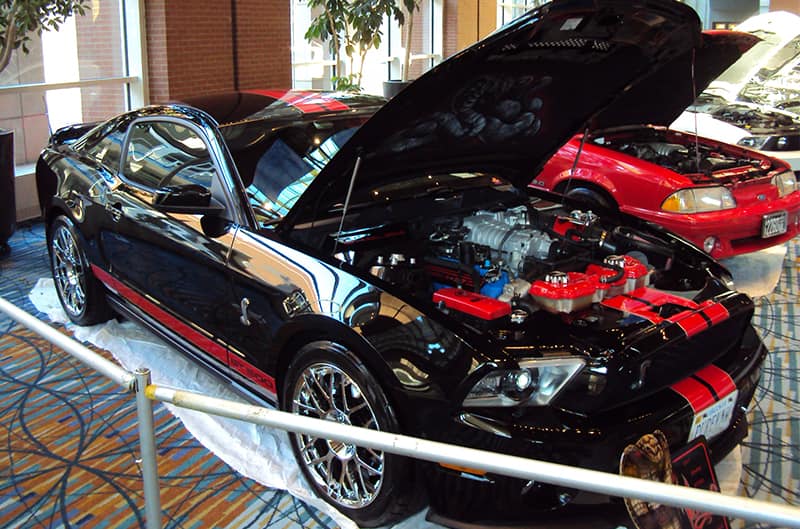 The club has since grown to 80-plus members covering the states of Virginia, North Carolina and Maryland. Victory's family members automatically become members, but the all-volunteer club itself acts as a family would in their mission to promote the Ford Mustang while directly helping families in their local communities who are in need.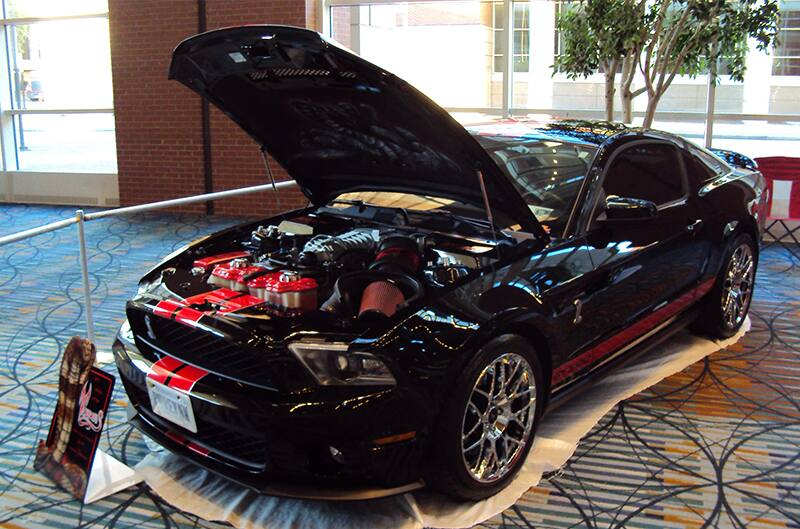 Victory 7 has also raised money for various causes such as breast cancer, diabetes and other well-known charitable organizations. But they are more deeply involved in grassroots charity efforts in the Richmond, Virginia, area, where they have distributed over 10,000 books to K-12 students in the region's schools; provided over 300 Thanksgiving baskets to needy area families; provided toys, food and supplies to the local Emergency Shelter yearly since 1985; set up car show displays and made countless presentations to support local churches, schools and community events throughout the state; co-founded and support the local Back-to-School and Christmas parades; and even volunteered to assist families who have been displaced by floods, fires and financial hardships. Locally they're best known for helping the homeless get off the streets and back on their feet. Truly, this is a special group of Mustang owners.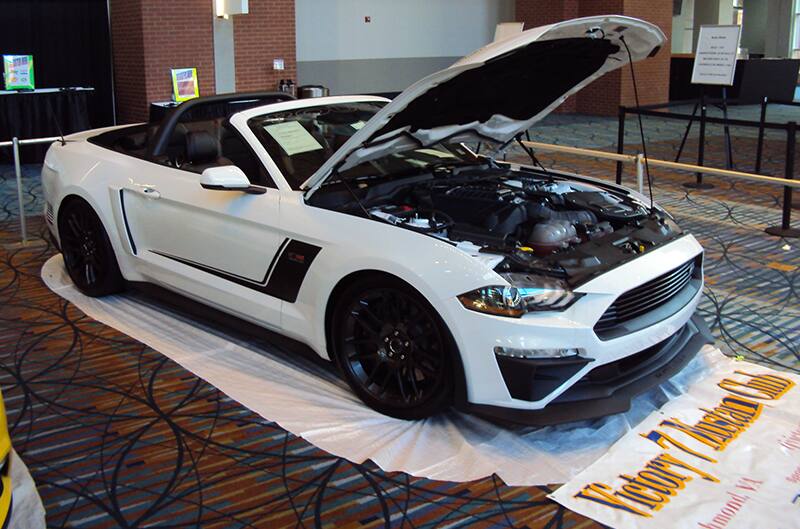 Victory 7 is a two-time winner of the National Eagle One Golden Rule Award for outstanding community service, twice topping more than 400 other car clubs who had entered for this notable recognition. Over the years the Victory 7 Mustang Club has not only participated in the 100th Anniversary of Ford Motor Company in Dearborn, Michigan, but also at events celebrating the 30th, 35th, 40th and 50th anniversaries of the Ford Mustang. They've appeared in dozens of articles published in local and national magazines and local papers, and have been featured numerous times by local and regional TV and radio stations – and even on FordPerformance.com.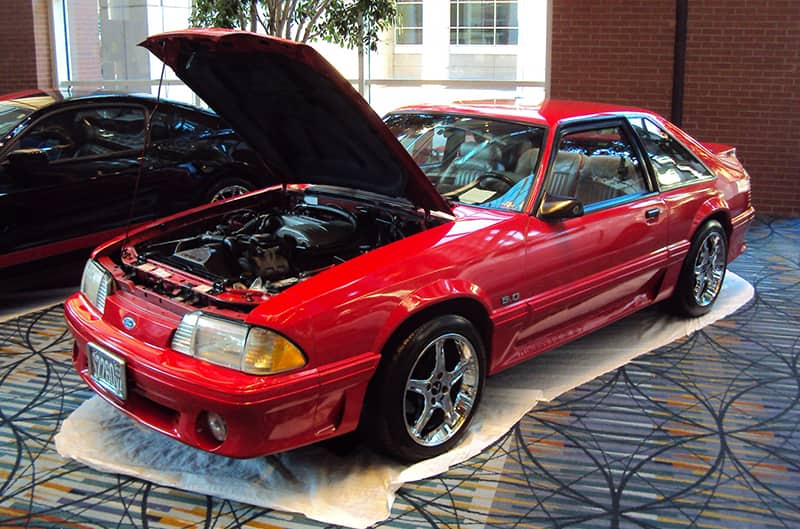 If you hang out with Thomas and his members, you'll quickly realize that for these generous folks, it's all about how to use their Mustangs to help their community. Ford Performance was again invited to deliver a Mustang presentation at the club's Auto Show Saturday kickoff breakfast at the Convention Center, sponsored by the good people at Richmond Ford. This year, Victory 7 invited other car regional car clubs to the breakfast presentation, including The Pony Riders, the Metropolitan Antique Car Club – even Dominion Late Great Chevy folks. (Even Brand X folks appreciate the Mustang!)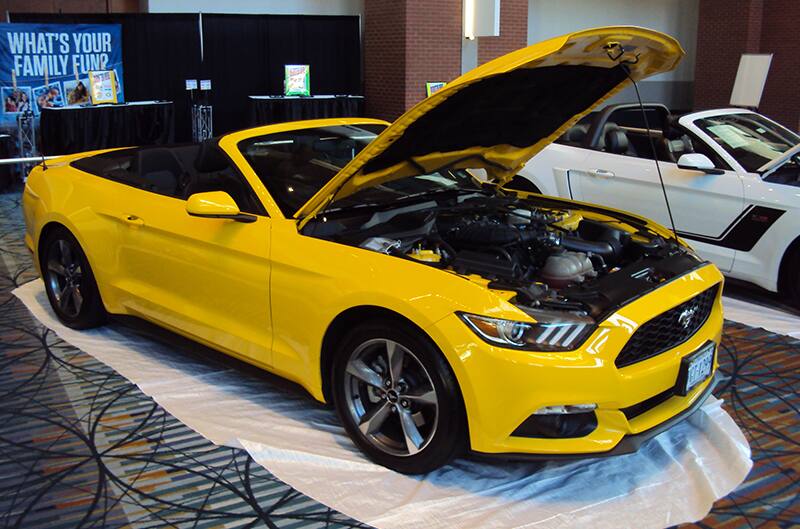 After a fine breakfast and plenty of coffee and Mustang talk, attendees toured the auto show floor while members took up positions in the Victory 7 Mustang Club's lobby display area to chat with show-goers and answer questions about their prized pony cars. Victory 7 member cars not only served as a visual introduction to Richmond's 2020 Motor Trend International Auto Show this past February, members also served as Mustang ambassadors to attendees young and old who stopped to talk with them about their cars. You could easily see they thrived on the interaction with their community.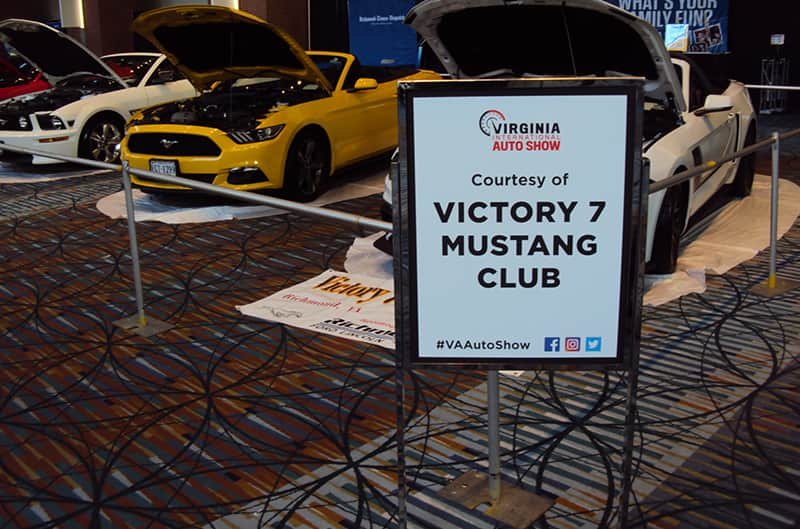 By late afternoon, some 50 members and friends left the Convention Center to join Thomas Victory at a local restaurant to celebrate his birthday. As his "gift," Thomas asked all who came to his party to bring at least one 1-64th die-cast car. (We brought a Shelby GT350.) We found out why he wanted them the following Monday, when Thomas gathered up all 99 die-cast cars that were gifted to him for his birthday and took them to the local Emergency Shelter to donate the cars to the children of the 30 families who are living there. (It turns out that Thomas is one of the shelter's founding board members when it opened back in 1983.) Just another way how Victory 7 "gives back."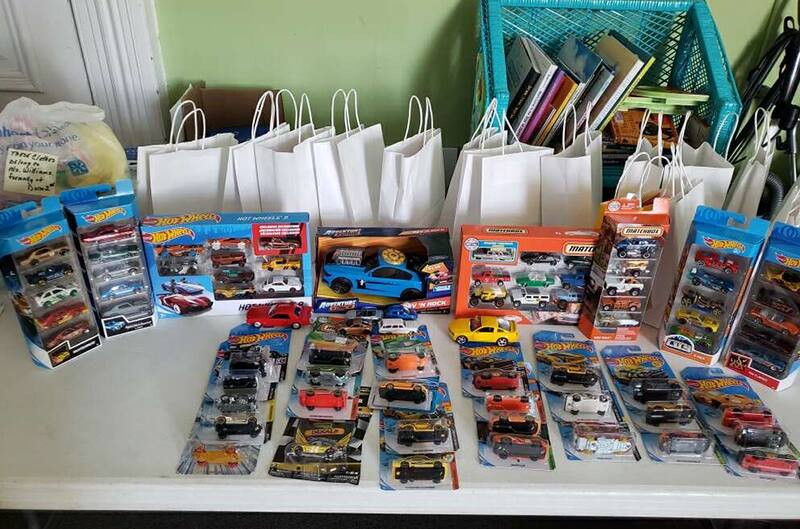 Breakfast speaker John Clor, Ford Performance Enthusiast Communications Manager, brought his camera to take a few photos of the Mustangs on display at the auto show – both in the entrance hall and on the show flow -- to share with you here on FordPerformance.com. We've chosen our favorites for the gallery below: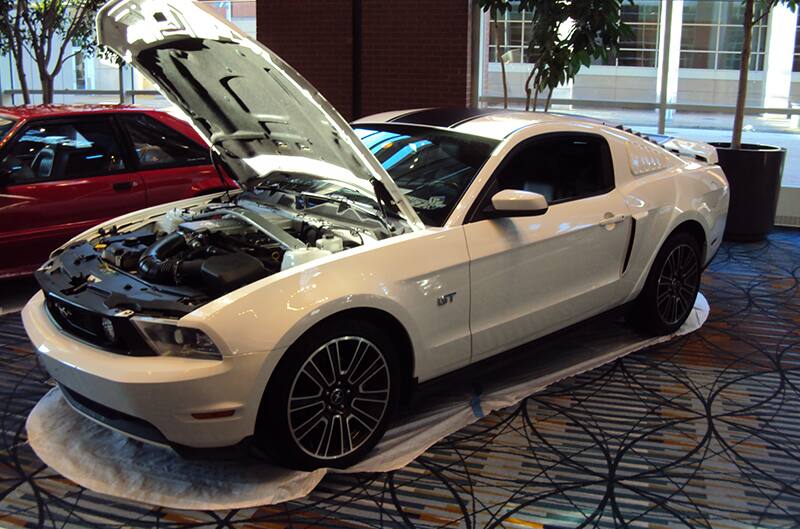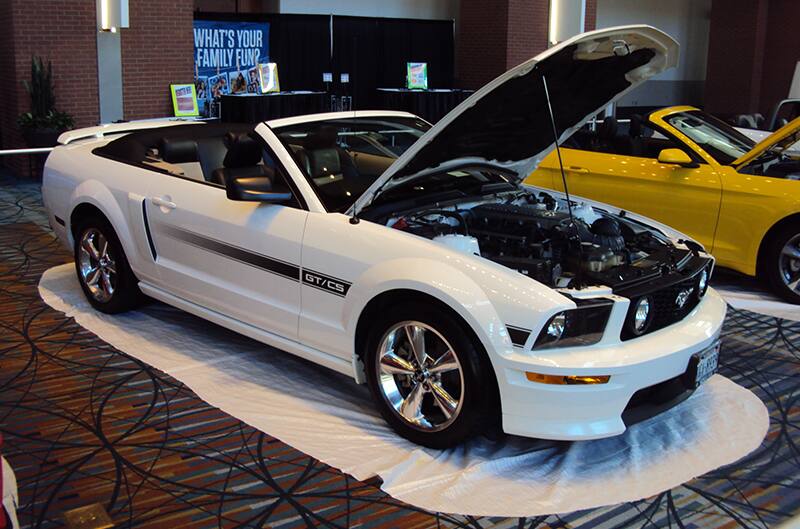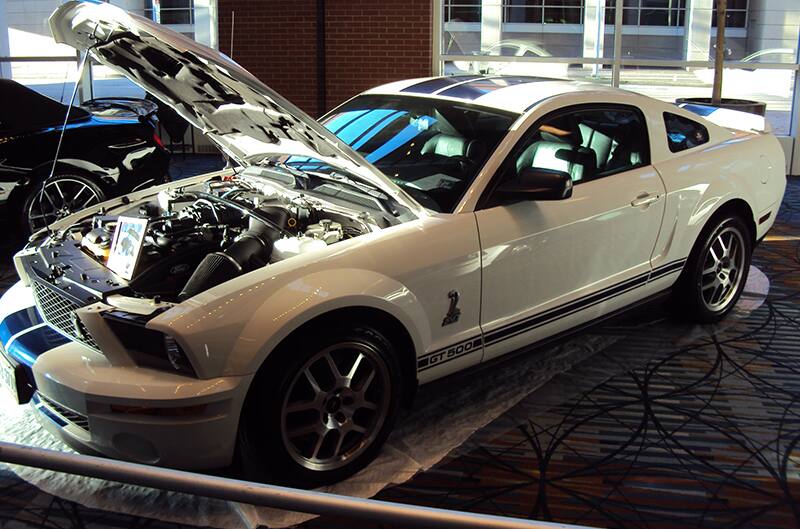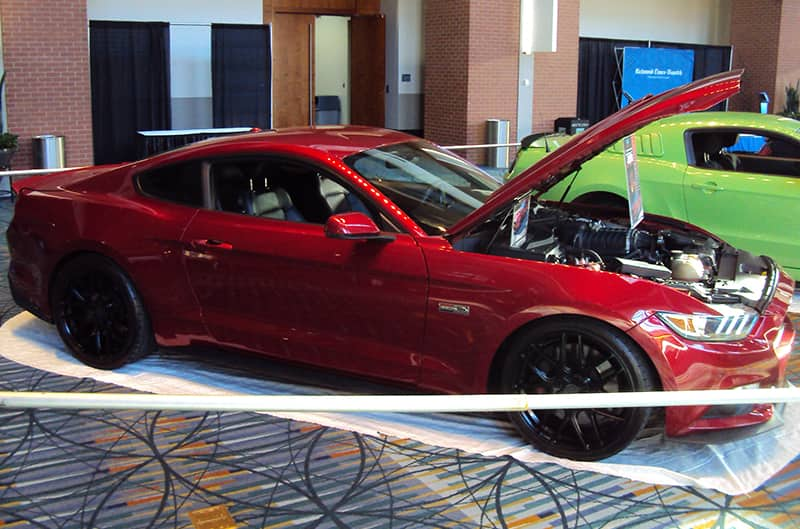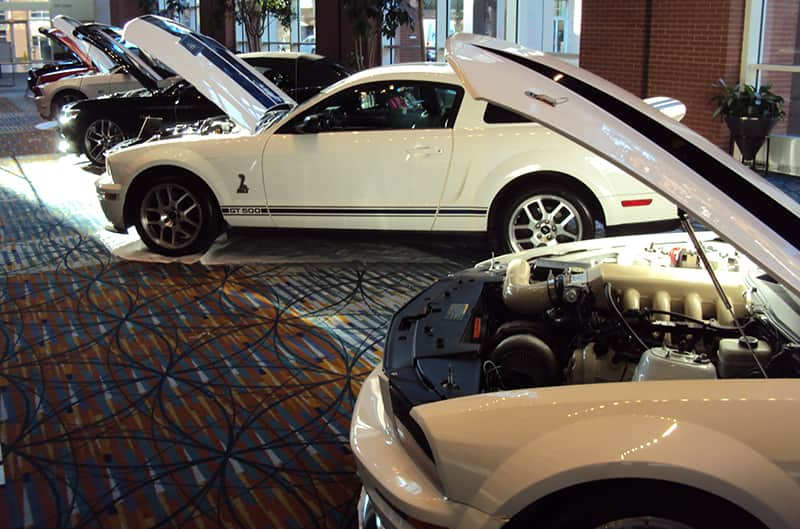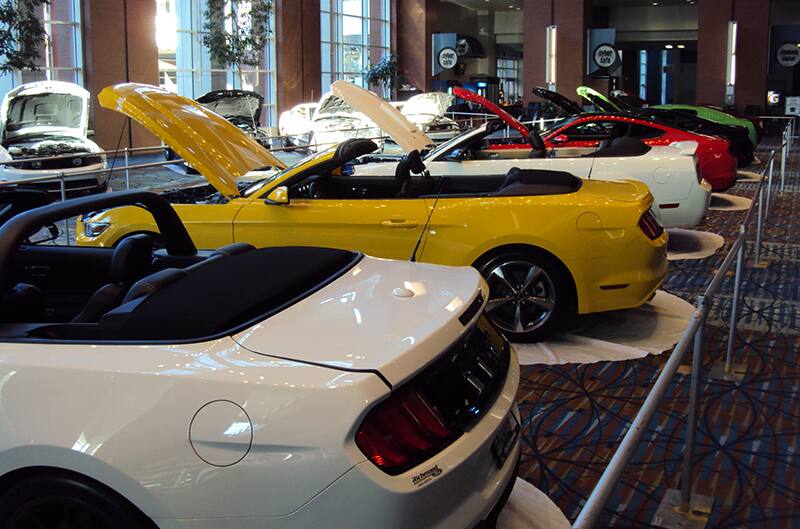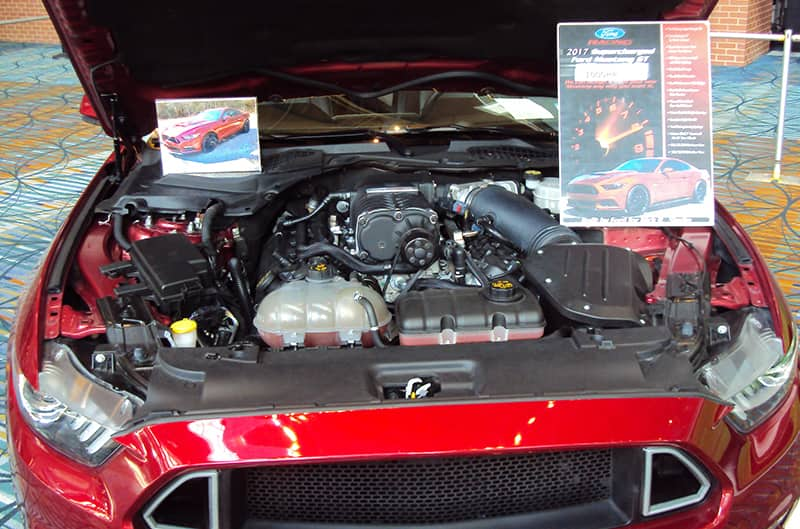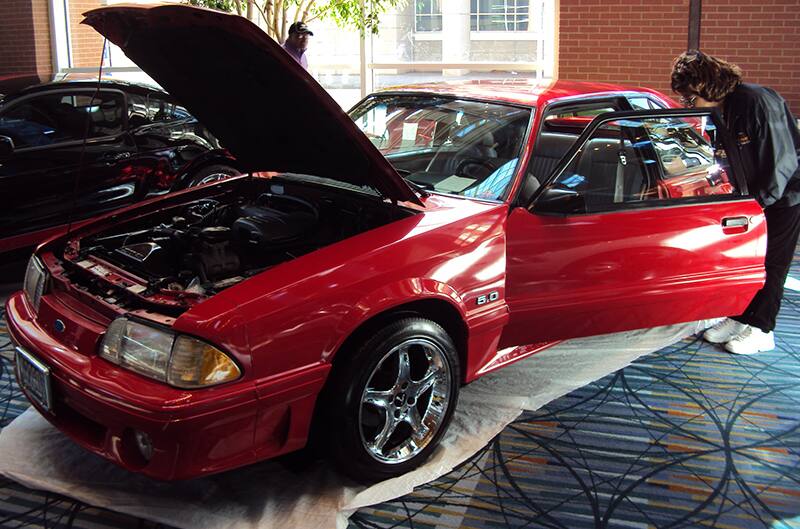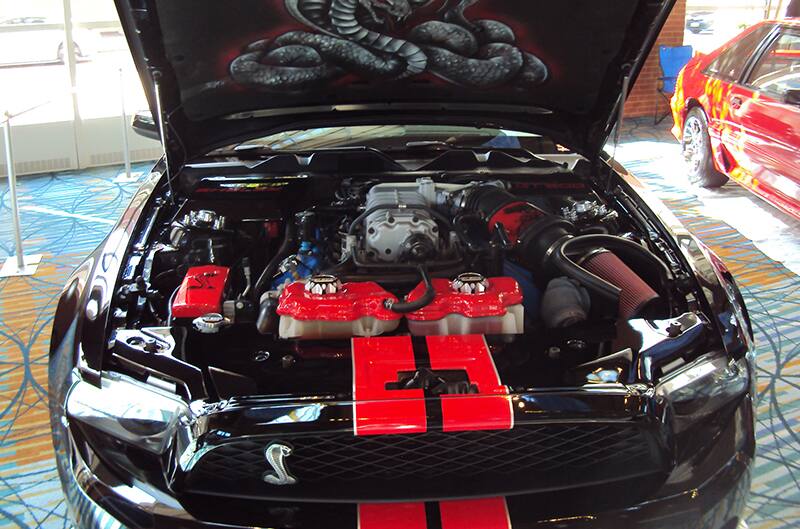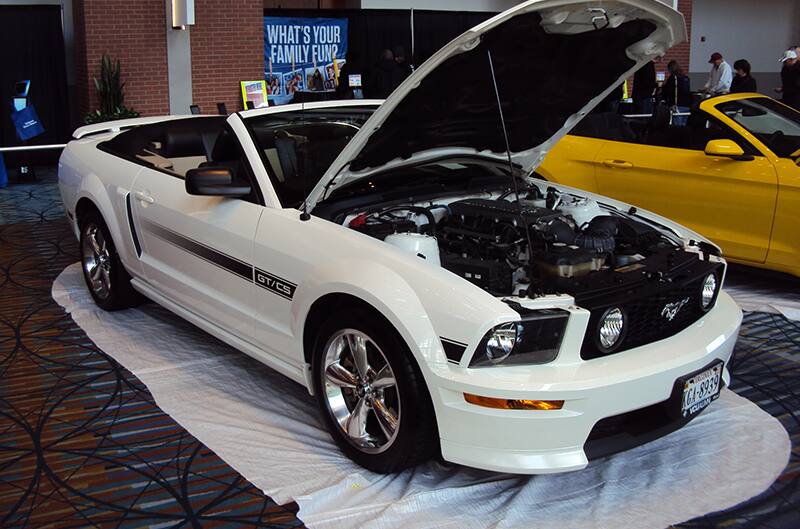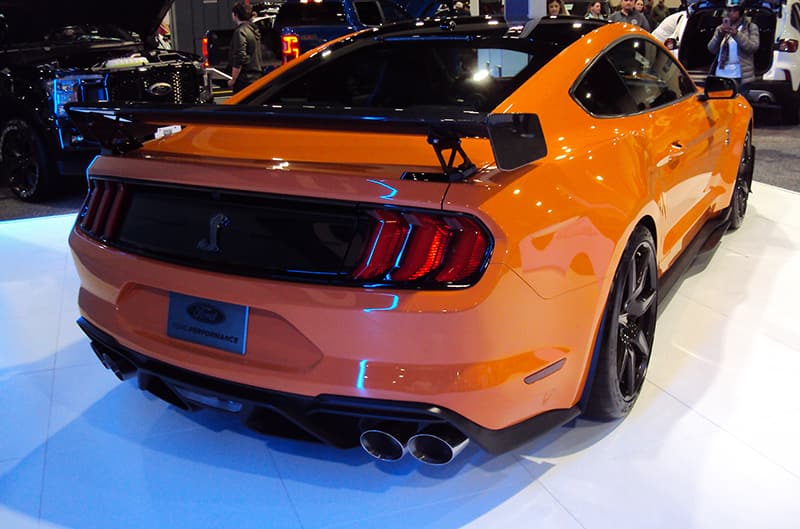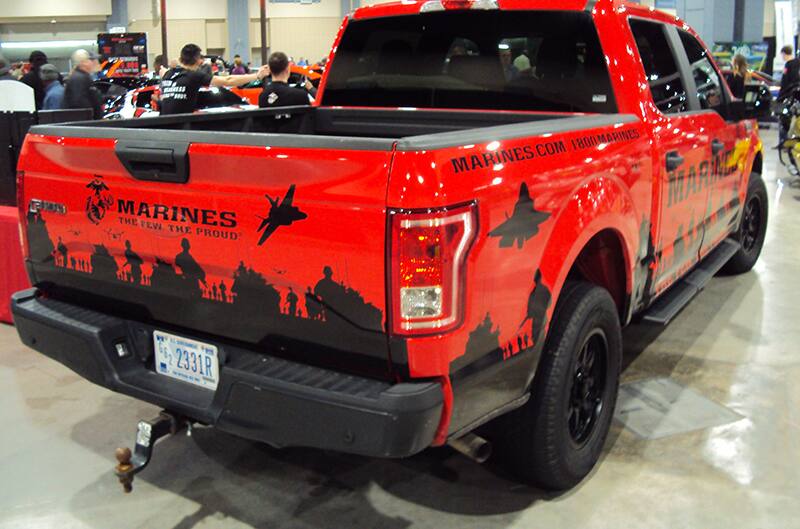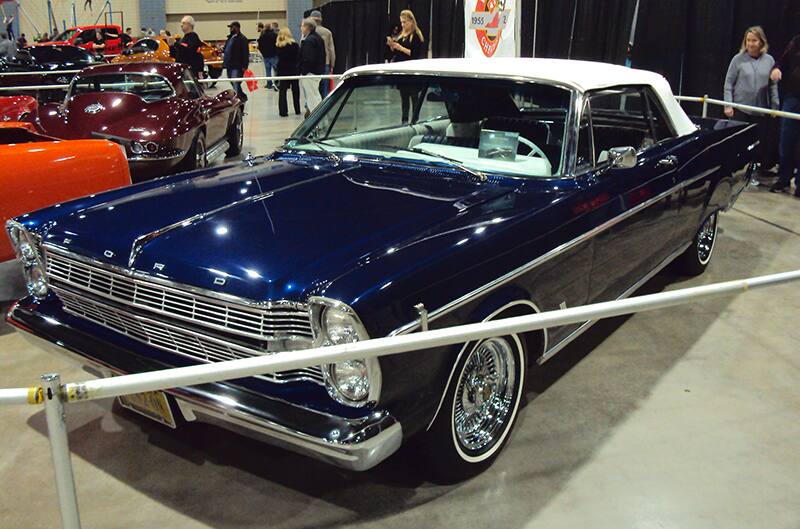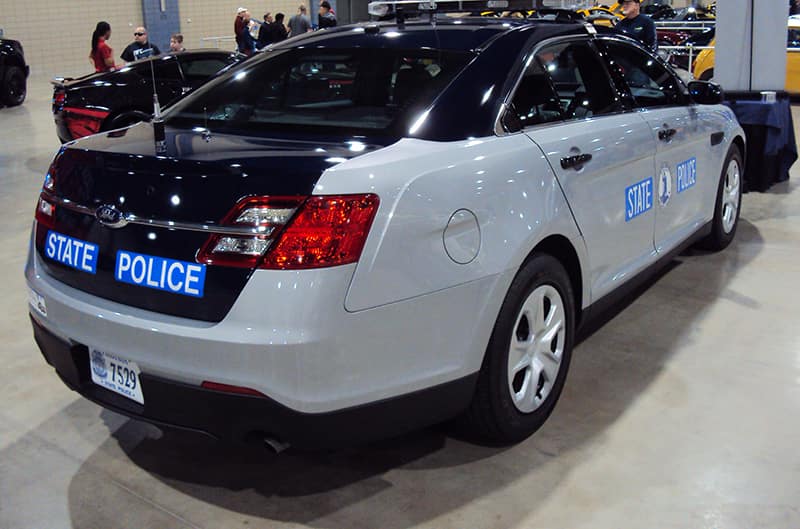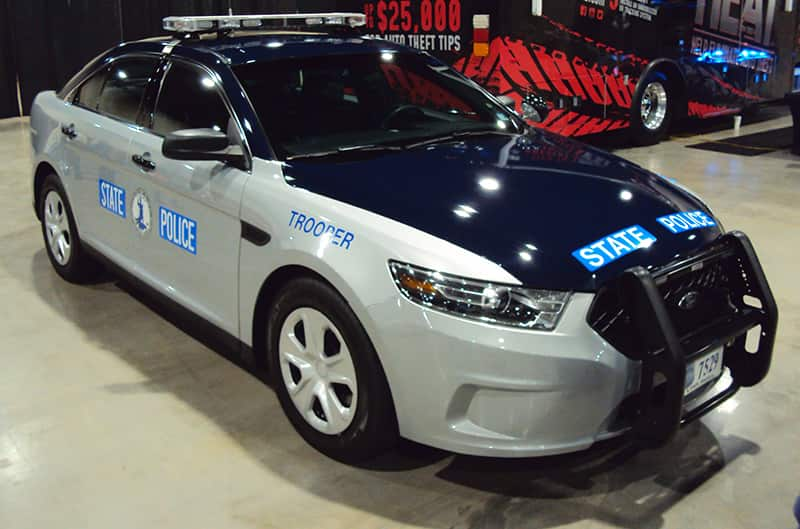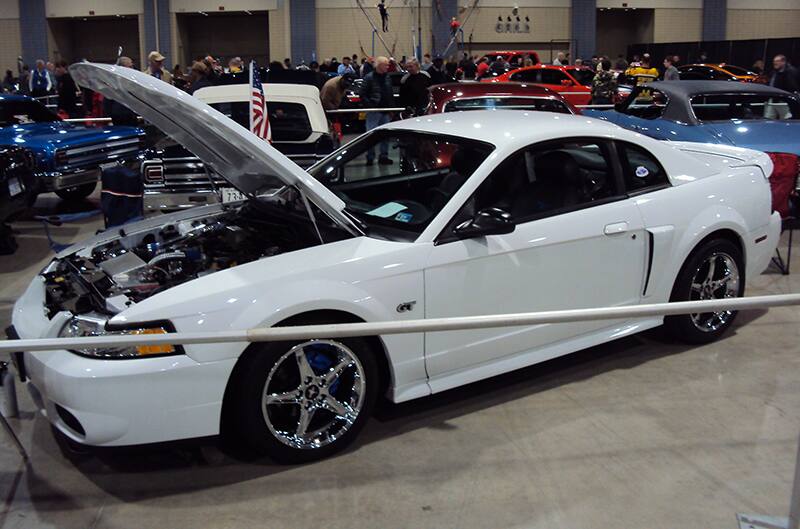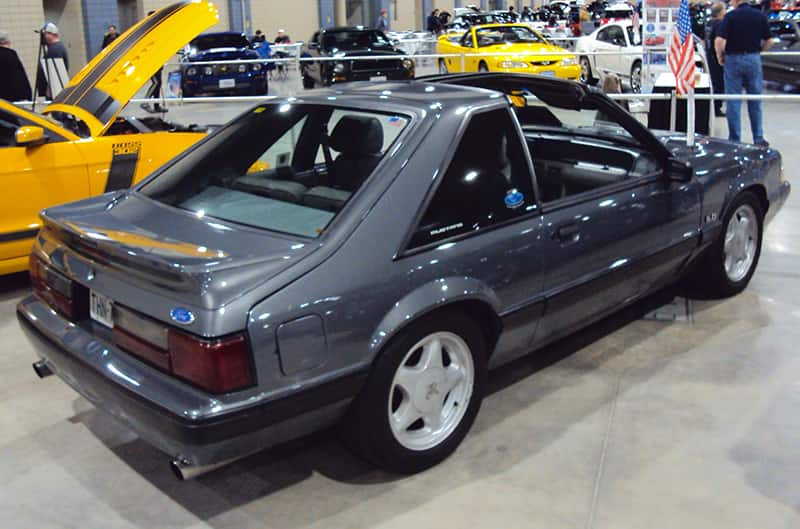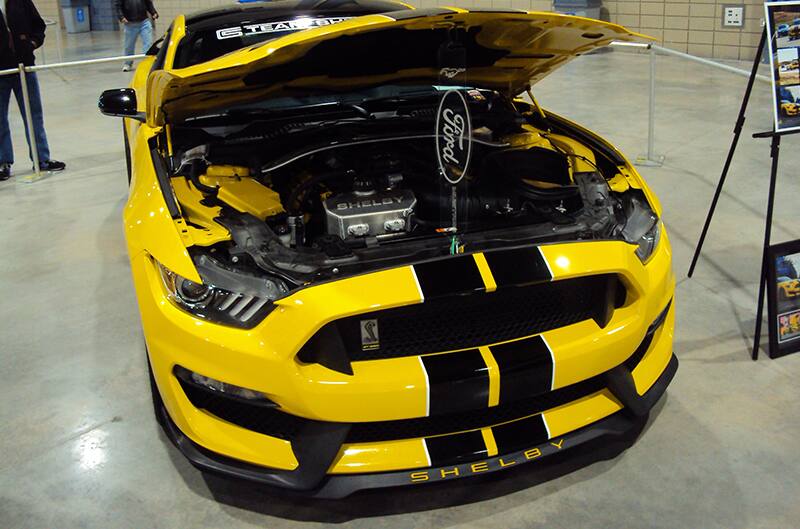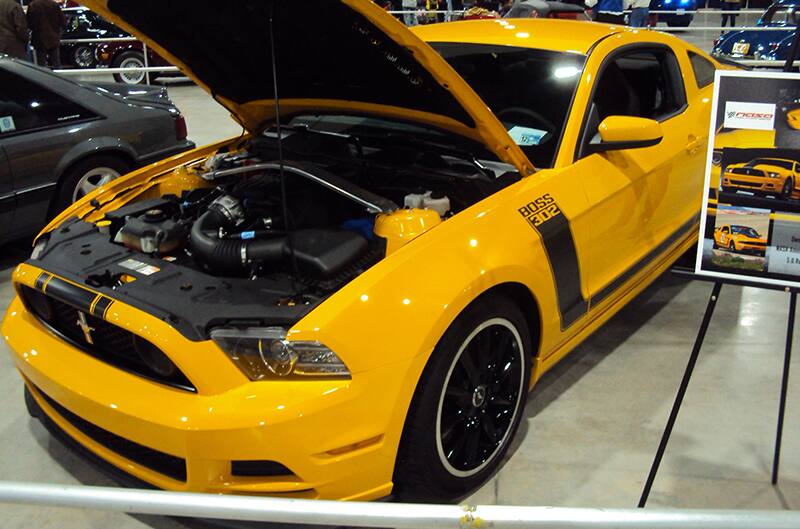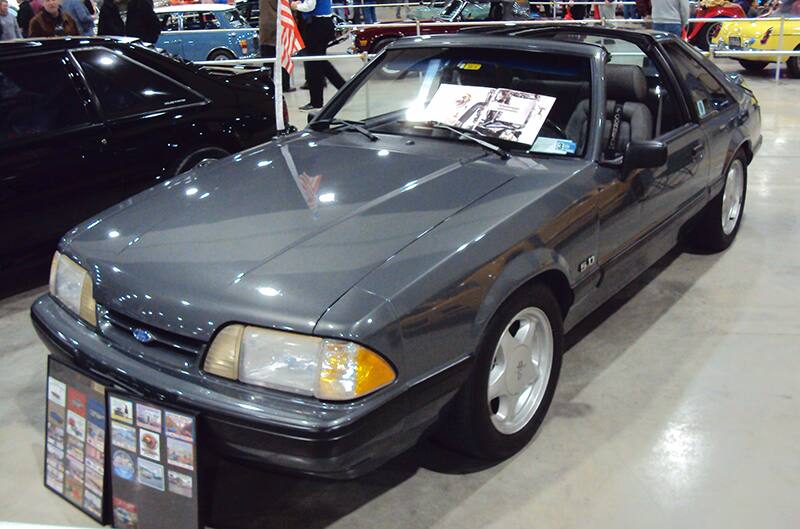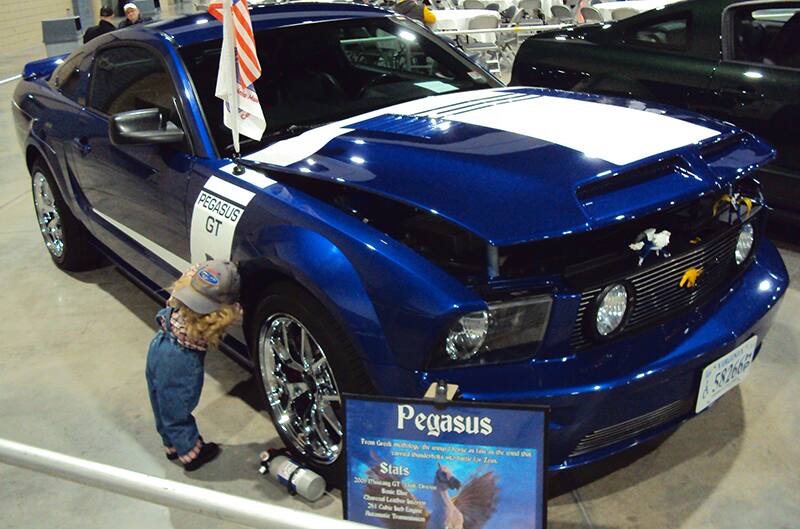 FORD PERFORMANCE PHOTOS / COURTESY JOHN CLOR