DEARBORN, Mich. – What do you do if you work at Ford Performance and are selected to attend an employee drive event for the new Ford Edge ST? Why, you drive over to Ford World Headquarters for your chance to get behind the wheel of this new performance-oriented SUV. When the Edge ST was first unveiled, it started an instant buzz among enthusiasts. After spending a morning driving it, this first SUV from the Ford Performance team did not disappoint.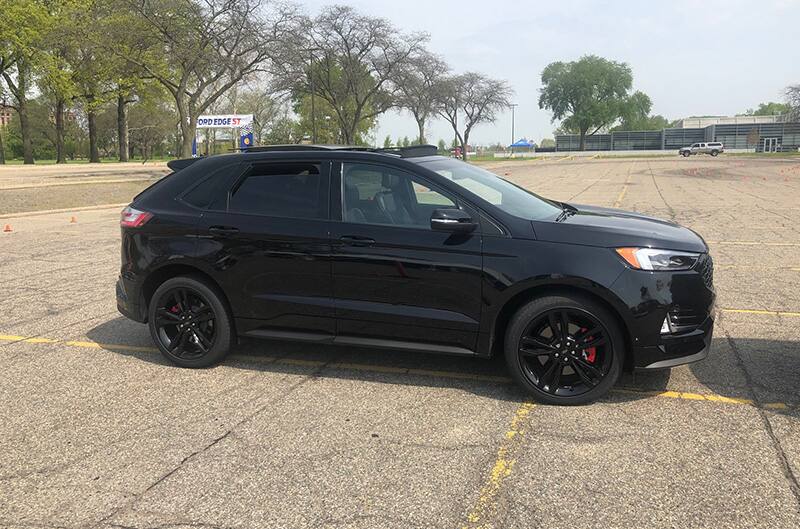 Thankfully, it was a beautiful day at Ford WHQ to give the Edge ST a test drive, which included quite a few activities to fully experience the options available in the Edge ST. The first was a virtual reality experience that showed the wide range of capabilities that Ford Co-Pilot360 Assist+ has to offer. This VR exercise took me through a simulation of a daily commute. During this virtual commute many obstacles appeared that highlighted Ford safety technology such as adaptive cruise control with stop-and-go and lane centering, evasive steering assist and the voice activated navigation system. With all the distractions that one faces on a rush hour commute, Ford's array of safety technology features can really come in handy.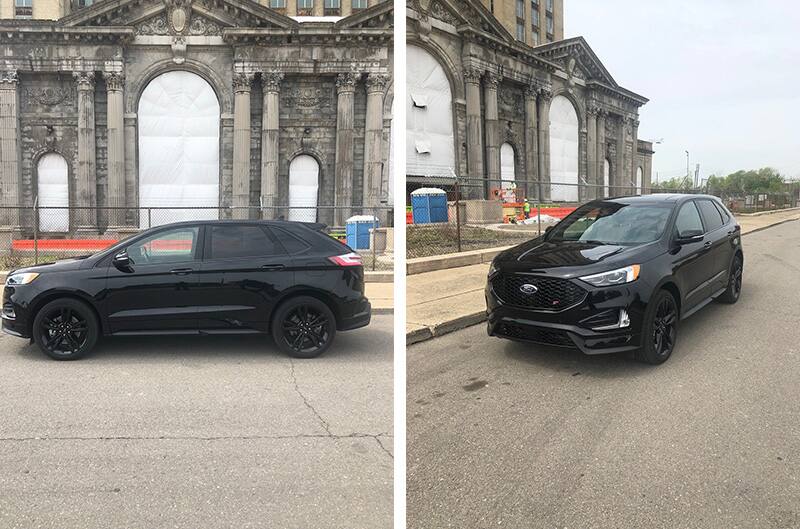 Then, the real fun began – and that was the actual drive. Your first impression of the vehicle from the outside is that it has nice, sporty look – and the interior has a sporty look and feel as well. We especially enjoyed the power delivery from the specially tuned 2.7-liter EcoBoost® V6 engine, which was put on full display when accelerating down an on-ramp to the nearby freeway. The Edge ST exhaust tone offers a deep sound that is music to the ears of any enthusiast. It was easy to feel the ST's 335 horsepower and 380 pounds-feet torque.
After the real-world drive session, things got even better: Ford set up a small autocross style track in the World Headquarters parking lot. Everyone was given the opportunity to drive five laps, and even though five fun-filled laps were a great experience, they simply left you wishing you could drive the Edge ST on that course all day.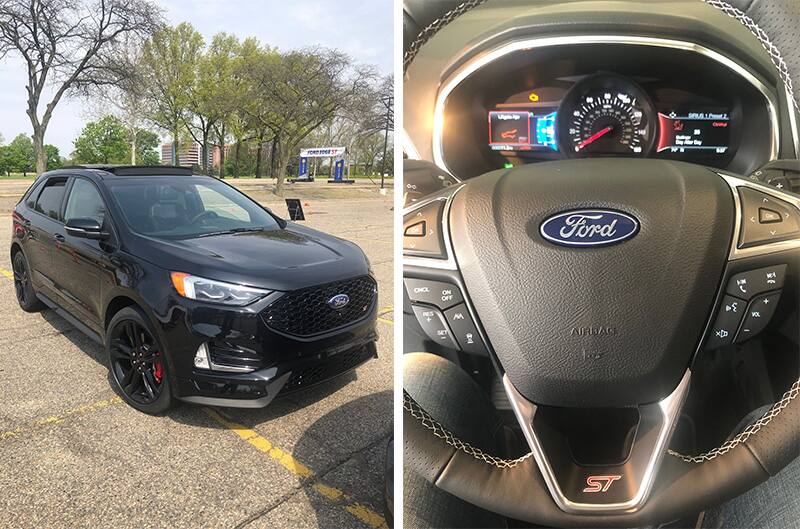 It was out on that tight course where the ST's Sport Mode really shines. Once engaged via the "S" on the rotary gear shifter, you can't miss the fact that the enhanced active noise control offers up an even more engaging exhaust note, all while providing sharper throttle programming and engine braking for a more responsive driving experience. It can hold lower gears when cornering, and rev-matching helps raise engine speed for quick downshifts. What's more, a tachometer automatically appears in the digital instrument cluster.
Experiencing the Edge ST employee drive event demonstrated to all attendees that Ford's first high-performance SUV lives up to the ST name. From its Ford Performance tuned suspension to an array of Ford Co-Pilot360TM Technology and impressive body lines, the Edge ST adds a responsive, agile and sporty vehicle to Ford's already noteworthy SUV lineup.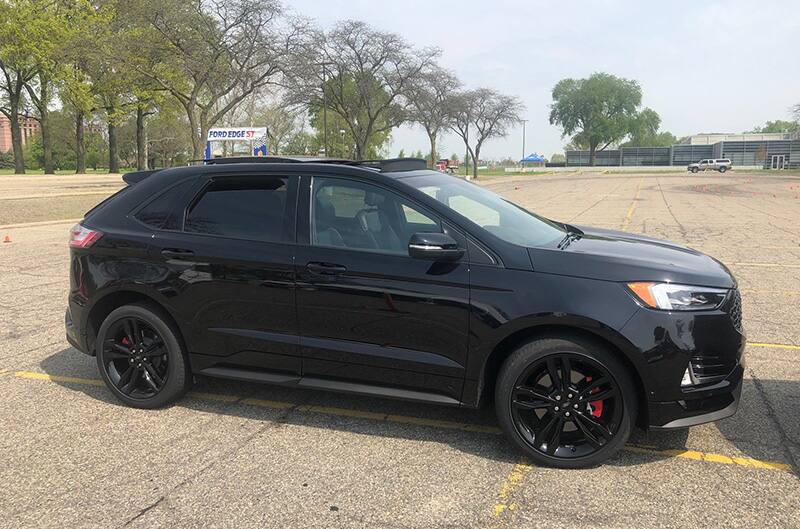 FORD PERFORMACE PHOTOS / COURTESY AUSTIN LUOKKALA