LE MANS, FRANCE. – There's something special about seeing the new Ford GT supercar in racing action that has a way of making lasting memories for Ford fans the world over. That certainly was the case when the Le Mans-winning Ford GT made its debut in Australia on the famed Mount Panorama circuit during the Supercars Supercheap Auto Bathurst 1000, held October 3-6, 2018. The excitement generated by Ford's modern-day GT dates back to 2016, when the race car made history with its triumphant debut at the Le Mans 24 Hour race by claiming victory 50 years after Ford's 1-2-3 finish for the Ford GT40 in the 1966 race.
For some Ford GT fans who were there, photos they took during that race remain a huge source of Ford pride. Take Ford GT owner and superfan Bill Nelson, for example. We met up with Bill at the recent Ford GT Heritage Edition product reveal in California, and he shared with us a photo that he took of the GT crossing the finish line at the 2016 Le Mans victory. What a great shot! As a bit of additional "entertainment" as a self-proclaimed "Ford GT car guy," Nelson also included for us a photo of the personalized "INZO WHO" license plate on his own Ford GT.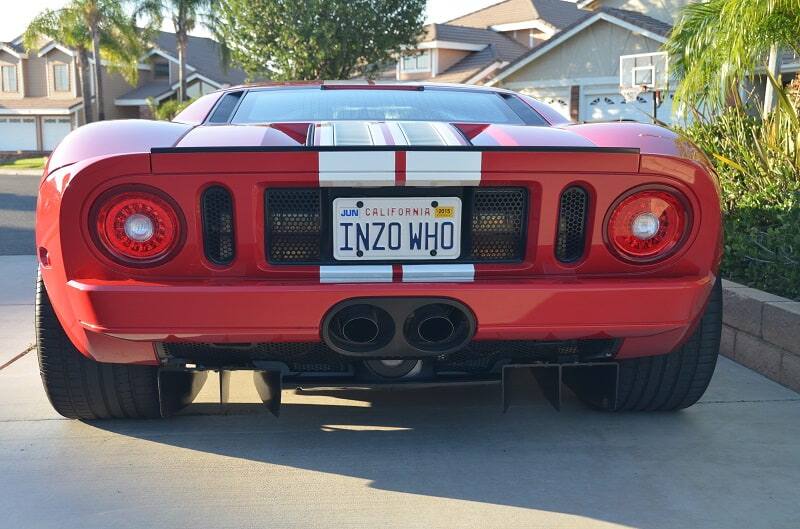 Another Ford GT fan, Dennis Glosik, shared with us just a few of the 17,000 photos he took during the 2018 Le Mans race (no kidding!). We met Dennis earlier this year after we gave a Ford Performance presentation at a Mustang Club event. Glosik tells us that beyond doing photography for his DGcameraworks.com, he also loves his 1967 Mercury Cougar restomod.
From Bill Nelson's Le Mans 2016 finish-line shot (and the plate on his own GT) to all the great race-action photos that Dennis Glosik captured during this year's race at Le Mans, it's easy to understand how seeing the Ford GT on-track stirs the Ford fan's soul. Both gentlemen hope that seeing their photos in the gallery they supplied below does the same for you.
FORD PERFORMANCE PHOTOS / COURTESY BILL NELSON & DENNIS GLOSIK