INDIANAPOLIS, IN – Tens of thousands of motorsports professionals came out in force for the 30th annual trade-only event in Indianapolis that truly lived up to its billing as the three biggest business days in racing. The annual Performance Racing Industry (PRI) show brought the racing trade to Indy for several days' worth of business, networking and speed solutions that left attendees and exhibitors marveling at the quantity and quality of activity in and around the Indiana Convention Center. Dozens of conferences, seminars and special events filled a highly acclaimed Race Industry Week, which culminated on December 7th with a three-day show offering a one-of-a-kind marketplace for thousands of the latest race parts, services and equipment – all under one roof.
The Ford Performance Parts team took a chance to snap some photos of their booth before the crowds rolled in -- and as you can see the display packs plenty of power. The attention-grabbing display area features example of race-proven, turn-key dragsters to classics equipped with the most technologically advanced parts right out of the Ford Performance Parts catalog. If you're in Indy this December 7th- 9th weekend, stop in and talk to the professionals at the Ford Performance booth and learn about Ford's innovative strategies to dominate the racetrack.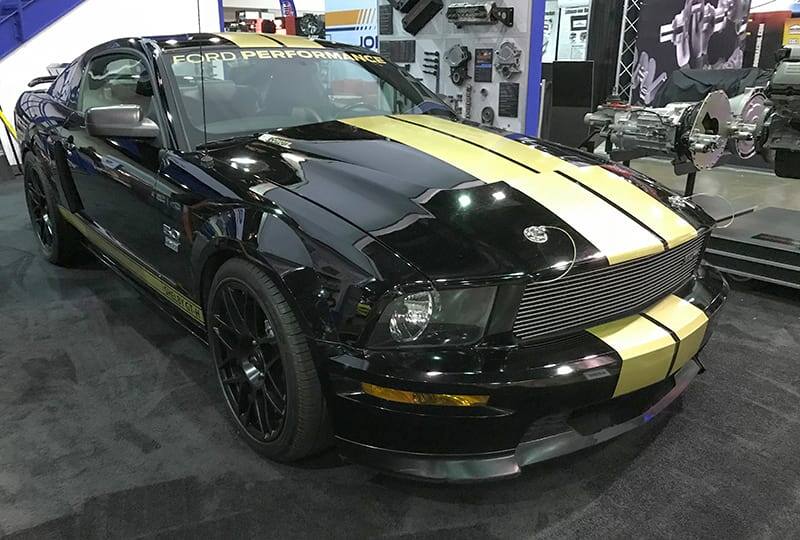 2006 Shelby GT-H Hertz Rent-A-Racer test car powered by a 2018 5.0L "Gen 3" Coyote and Control Pack.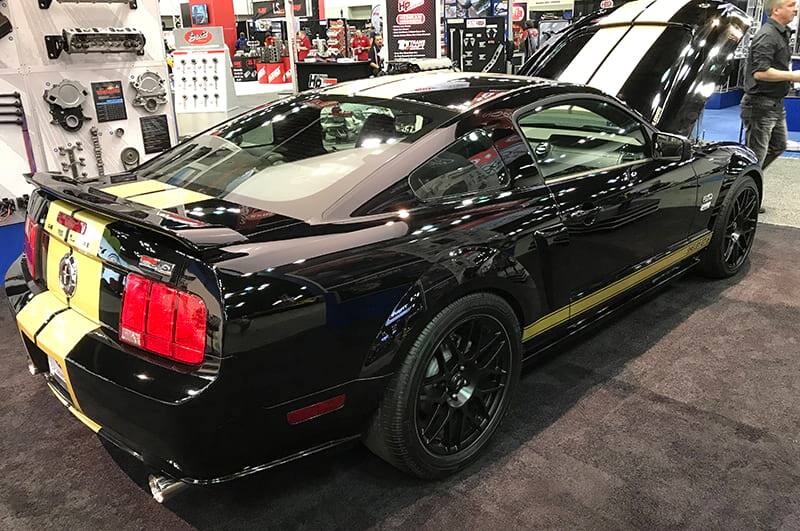 This car was a former rental car used on the East Coast by Hertz Corporation. Custom Badging (M-16098-PBFP), Lowering Springs (M-5300-KA) and Lug Nut Kit (M-1012-A) are a few exterior upgrades to this custom classic.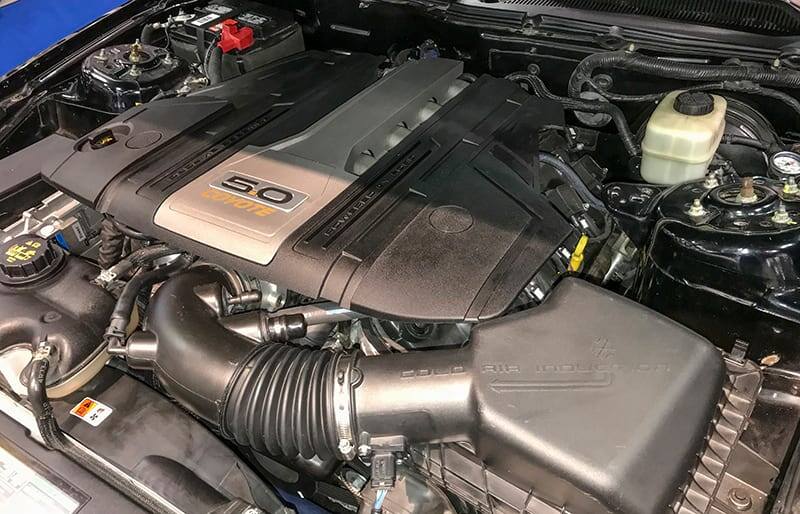 Ford Performance swapped out the factory 4.6L V8 (325 Hp) with the all new 5.0L "Gen 3" Coyote Crate engine rated at 460 HP @ 7,000 RPM (93-octane fuel) and 420 lb.-ft @4,600 RPM (93-octane fuel)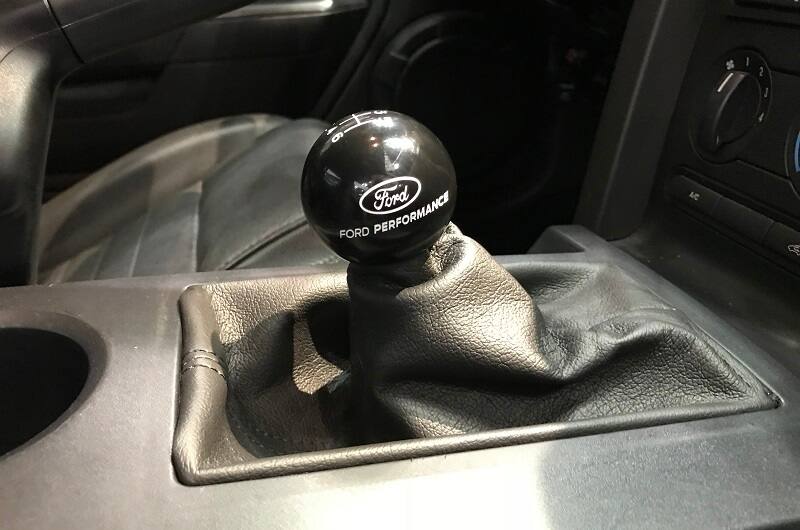 This black Ford Performance branded 6-speed shift knob (M-7213-M8A) complements the factory interior.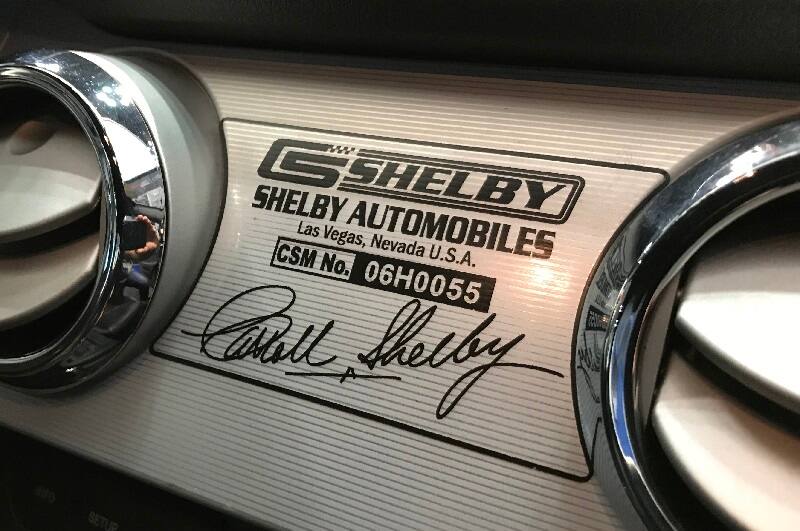 1 of 500 Shelby GT-H cars produced for the 2006 model year.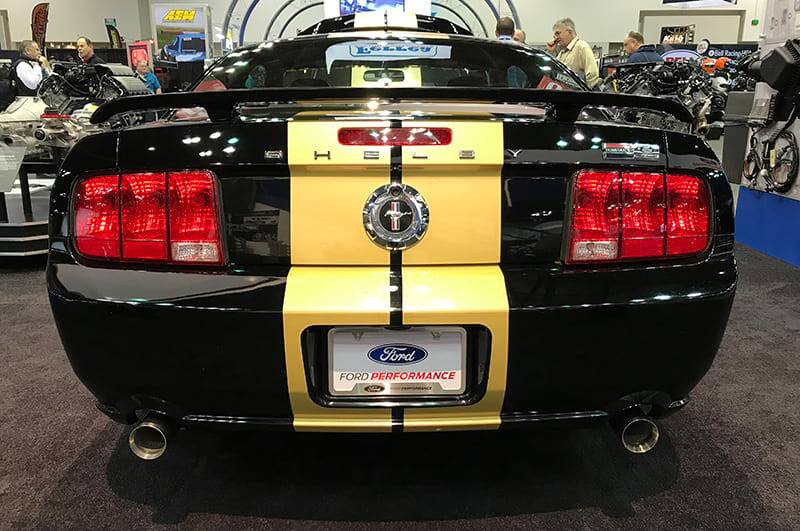 The Mustang GT "S" Muffler Kit (M-5230-S) gives this GT-H the growl only heard from a Mustang.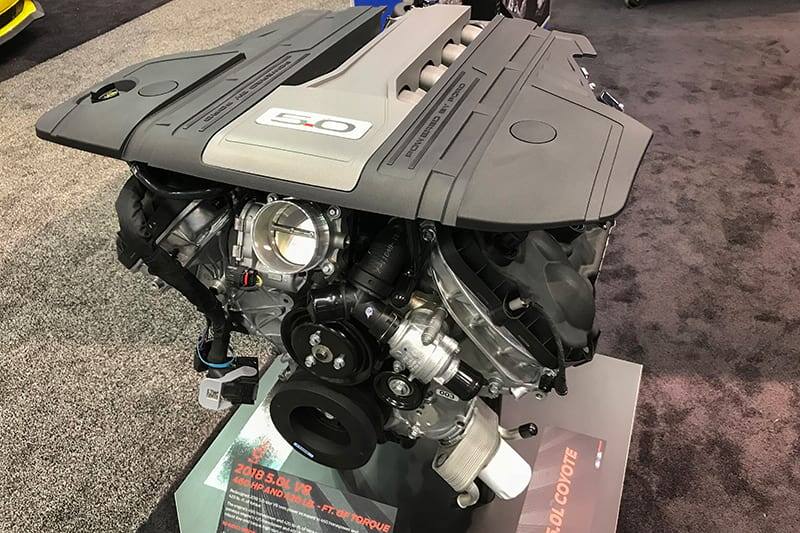 Available in 2018 as a complete crate engine, the third-generation Coyote is the most powerful version to date. This engine delivers robust low-end torque, high-rpm power, and improved fuel efficieny.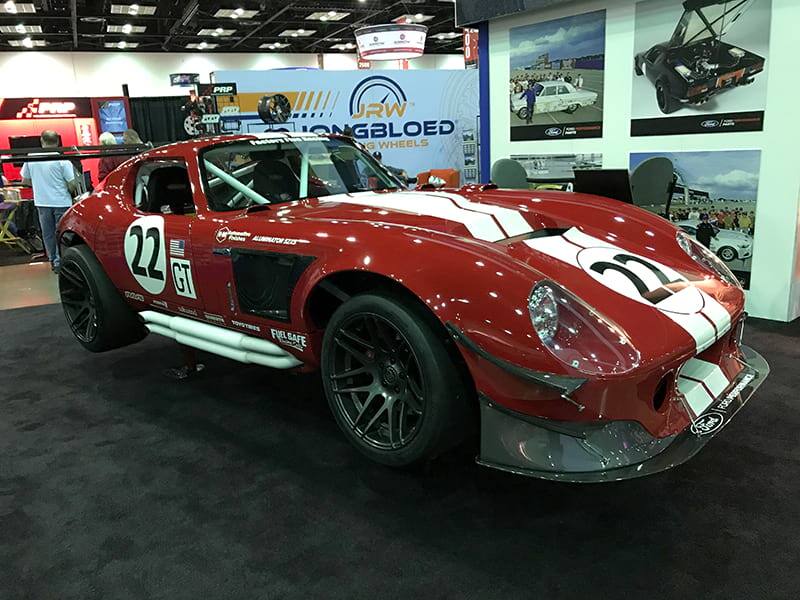 Joey Logano's Gen 3 Factory Five Coupe with all new design from structure to sheet metal. Powered by Ford Performance's 5.2L Aluminator XS engine (M-6007-A52XS) and Control Pack (M-7003-R58C). This car was featured on "Fast N' Loud" where Joey Logano matched this car against Kurt Busch's custom Pantera in the Aluminator Showdown of the year.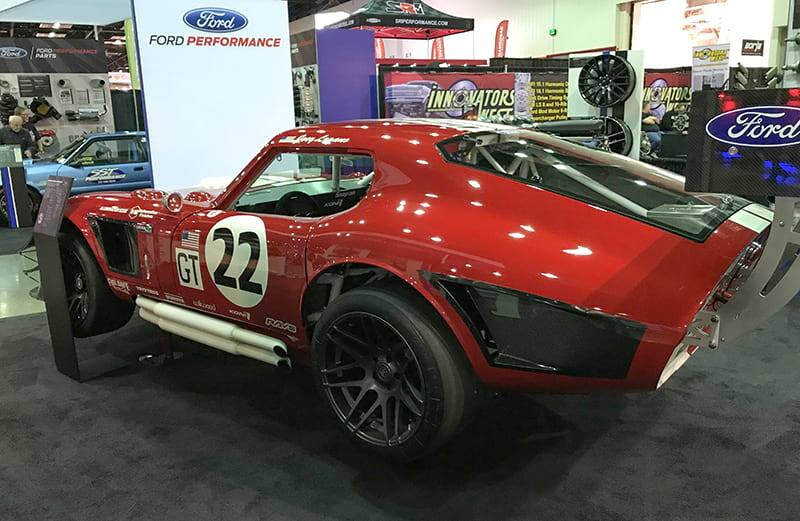 Updates include a more rigid chassis, more interior space, larger door openings and advanced, computer-designed space frame construction.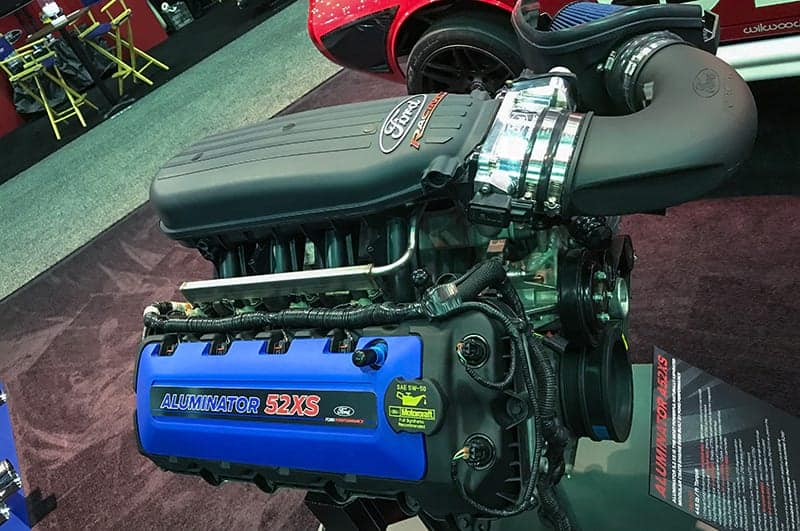 Aluminator 5.2L XS is the most powerful naturally aspirated modular crate engine ever built by Ford Performance capable of producing 580 Hp. For more information on this engine read our ARTICLE.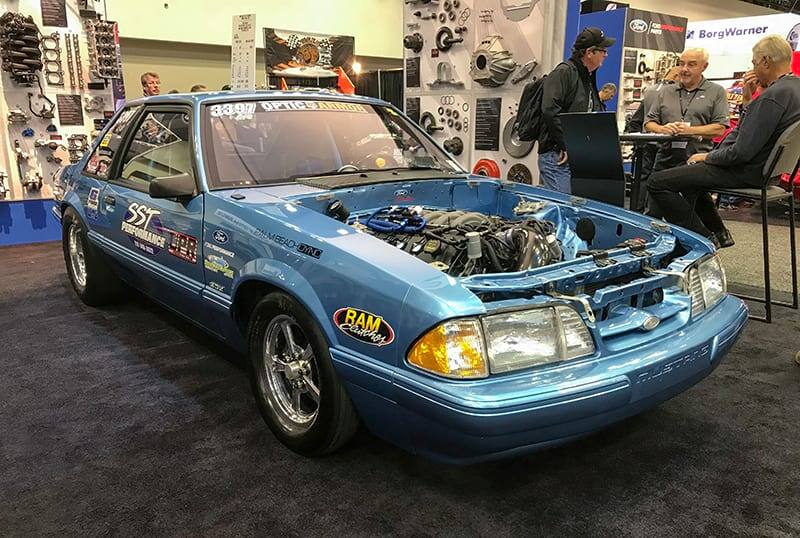 1992 Mustang competes in NMRA Coyote Stock and recorded the quickest run by a production 5.0L Coyote Crate Engine.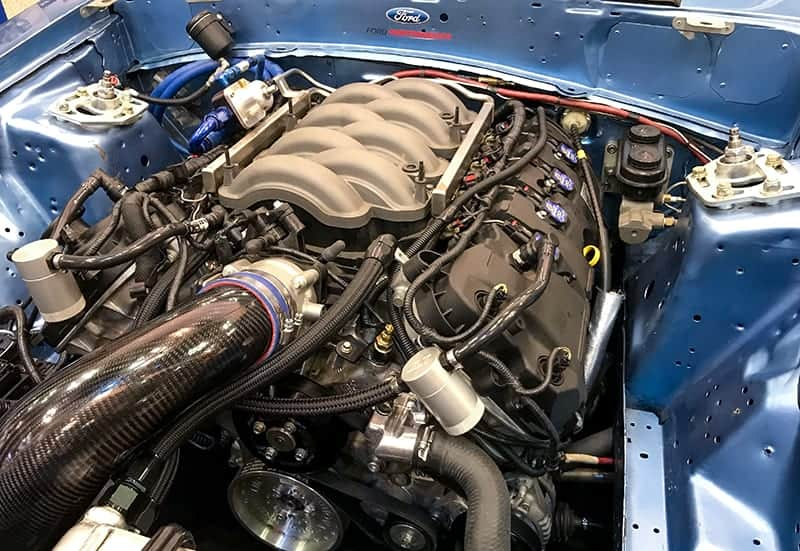 Powered by a Sealed 5.0L Coyote Crate engine with no modifications that runs 9.47 @ 138 mph.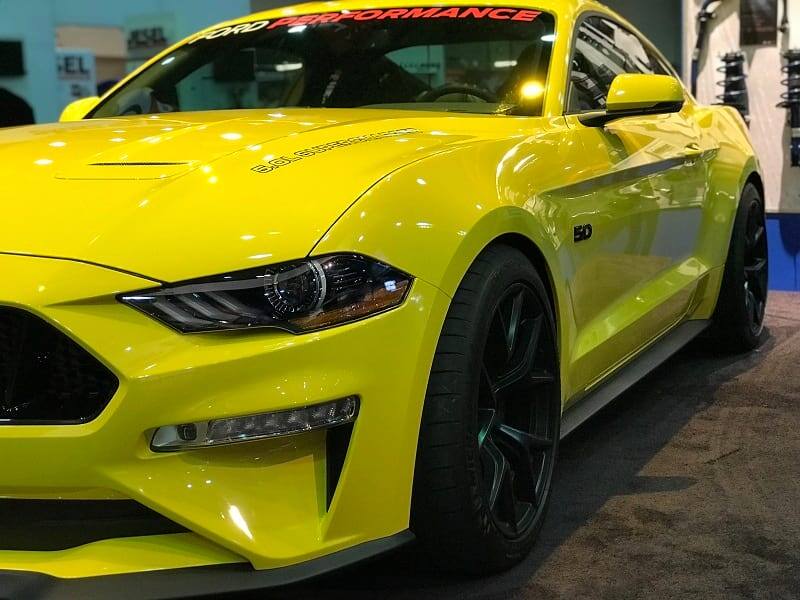 The Ford Performance display wouldn't be complete without the 2018 Ford Mustang GT. It is more powerful and revs higher than any of its kind before. Also, it carries a sleeker design, more advanced technology and improved overall performance.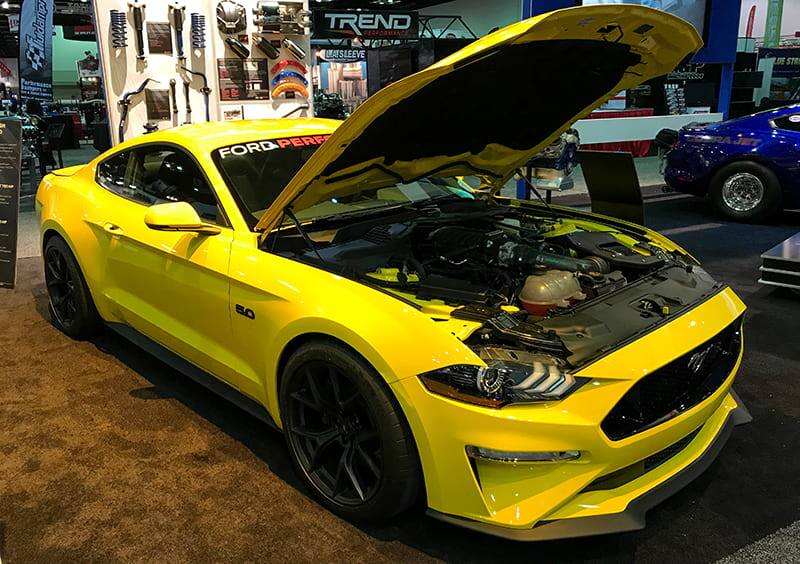 Powered by the 5.0L "Gen 3" Coyote with more horsepower and torque than the previous generations.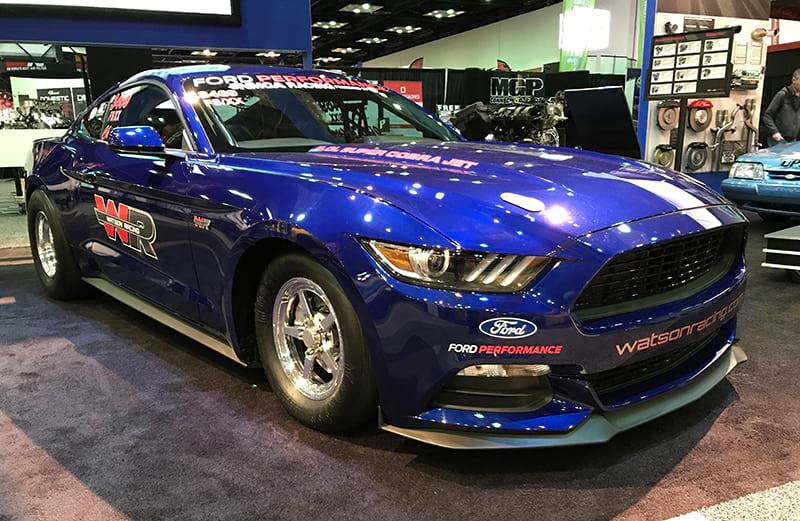 2016 Cobra Jet, 1 of 50 produced. Factory-built, turnkey race car designed for the drag strip. Powerd by a Supercharged 5.0L Coyote. The Cobra Jet engine is made up of 75 percent production Mustang GT components topped by a front inlet Whipple supercharger; as delivered, it's capable of eight-second quarter-mile times.
Sold in Units of
Each (1)
Instruction Sheet
Not Available