ERIE, Pa. – Bob Orr, an automotive restoration & chrome shop owner in Erie, Pennsylvania, is a dyed-in-the-wool Mercury man who has a particular fondness for the classic 1964 Mercury body style. Bob's recently restored, R-Code Yellow Mist 1964 Mercury Parklane is certainly proof of that.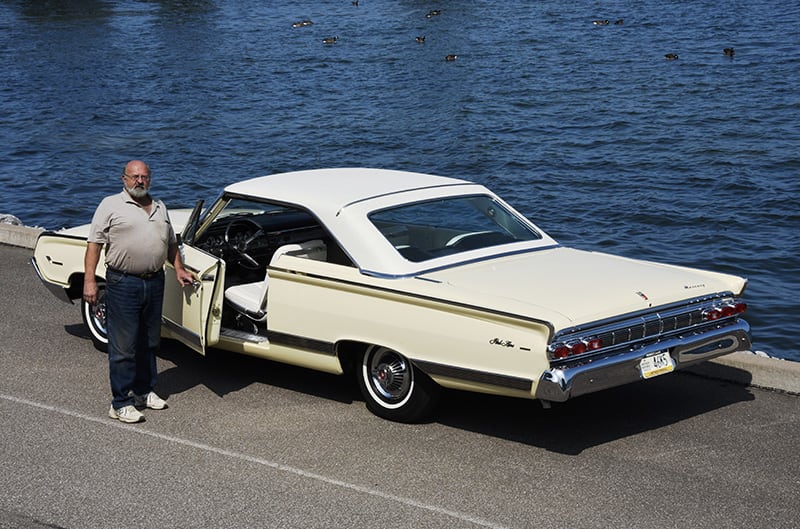 "My dad owned a 1964 Mercury Colony Park station wagon which I ended getting as my daily driver in 1969," Bob explains. "I did a full restoration on the car twenty years ago, and I still have it. I also own a '64 Mercury Park Lane convertible. Then I found this Park Lane hardtop in a junkyard in North Carolina. Beside the standard equipment such as power steering and power brakes, the car was equipped with a white vinyl top, factory air, power windows, power seats, an AM-FM radio that featured a factory reverb, and simulated wire wheel hubcaps."
Two years ago, Bob began a 100-percent frame-off restoration of the car. The frame and all of the suspension components were sand-blasted and epoxy primered. Then the frame was fully repainted and all the accompanying hardware was cadmium plated. All new brake components and lines were also installed.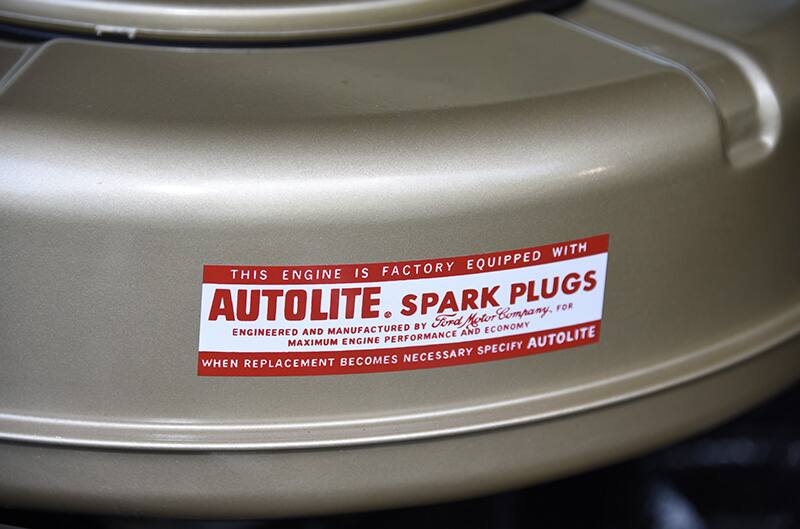 The 300-horsepower, 4100-Autolite four-barrel-equipped Mercury Super Marauder 390 V-8 (with a .030-inch overbore and a 10.1:1 compression ratio) was expertly rebuilt by son Jason Orr from 955 Automotive in Erie. The accompanying Ford Top Loader (5-code) four-speed manual transmission and 3.90:1-geared Ford nine-inch rear end were rebuilt by Bob and a new OE exhaust system was also installed to complete the chassis. Wheels and tires consist of a set of two-piece 14-inch Ford safety rims shod with 7.75x14-inch Coker-General thin white-wall radials .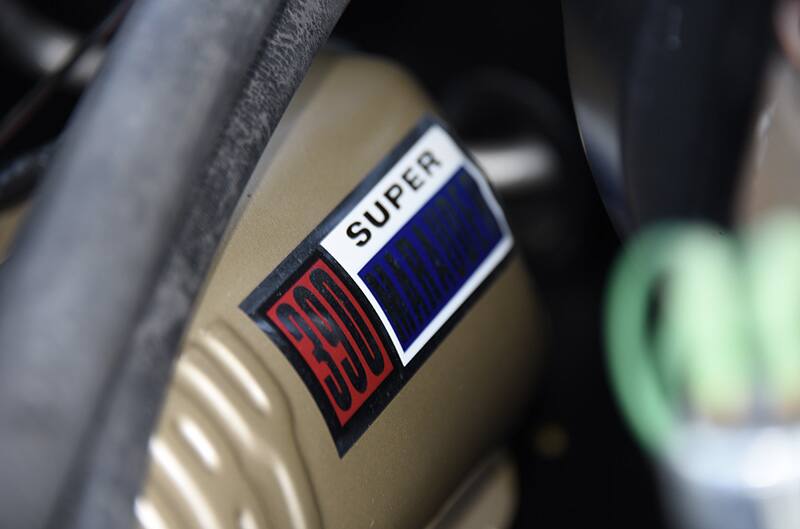 The Mercury Park Lane body was media blasted and epoxy primered. All bodywork and paint (done up in Dupont acrylic Yellow Mist,) was performed by Orr himself.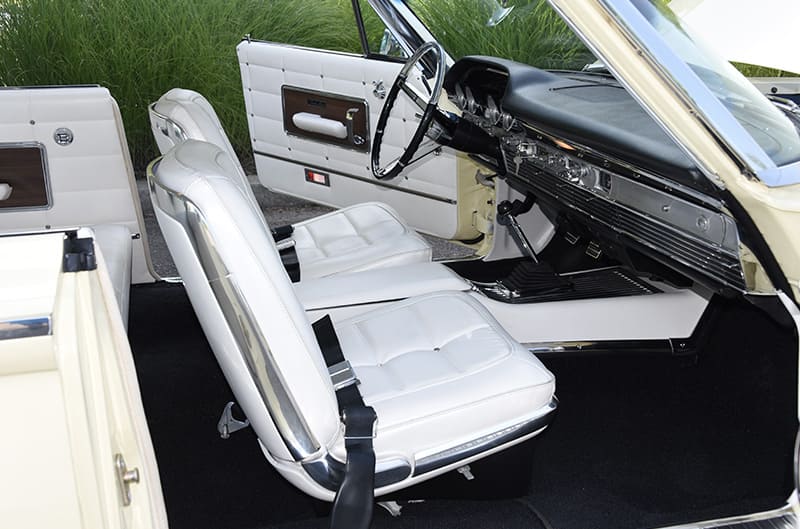 "All the chrome was restored and re-plated -- Lucky I own my own chrome shop! (Qual Krom in Erie)," laughs Orr. When it came to the interior, Northeast, PA's Upholstery Barn gets the credit for refurbishing the inside in luxurious white leather. Completed in 2019 this big, beautiful Merc is the crown jewel of Bob Orr's modest collection.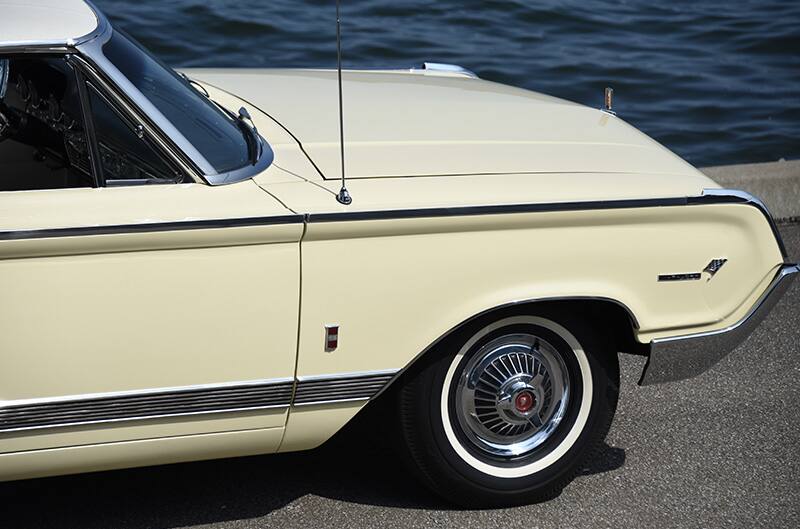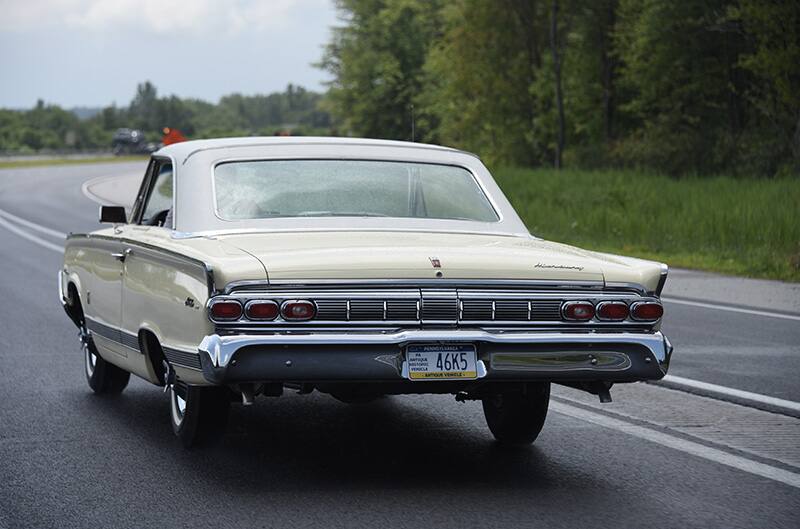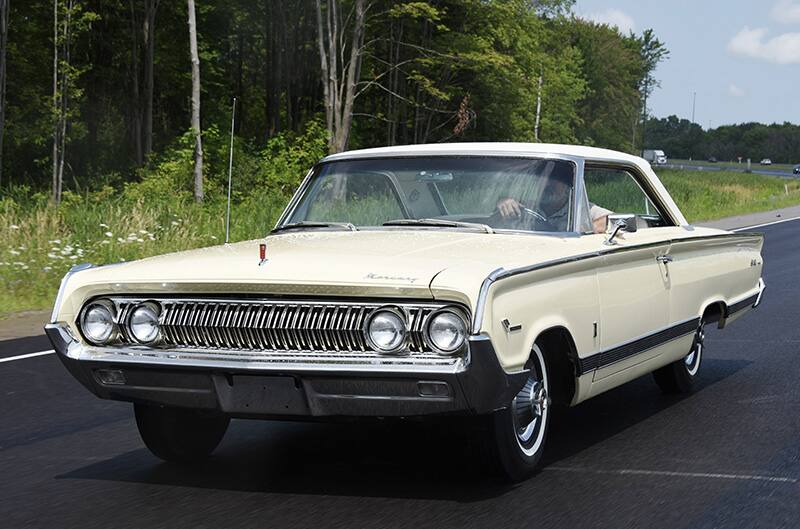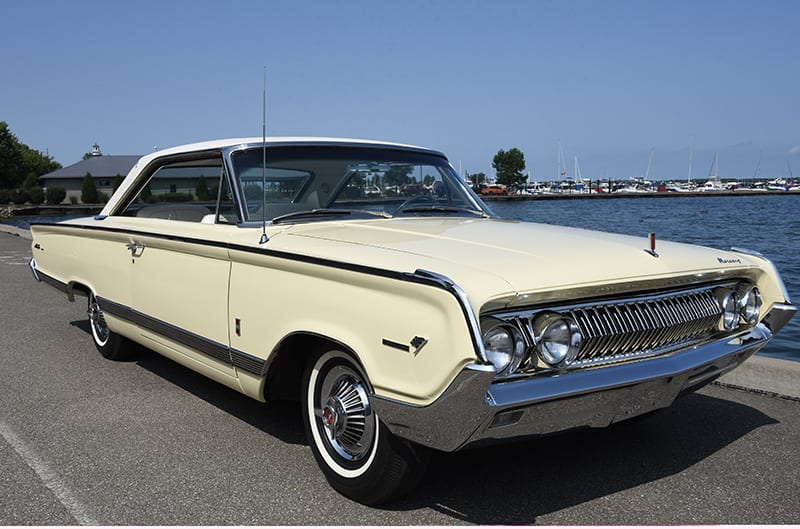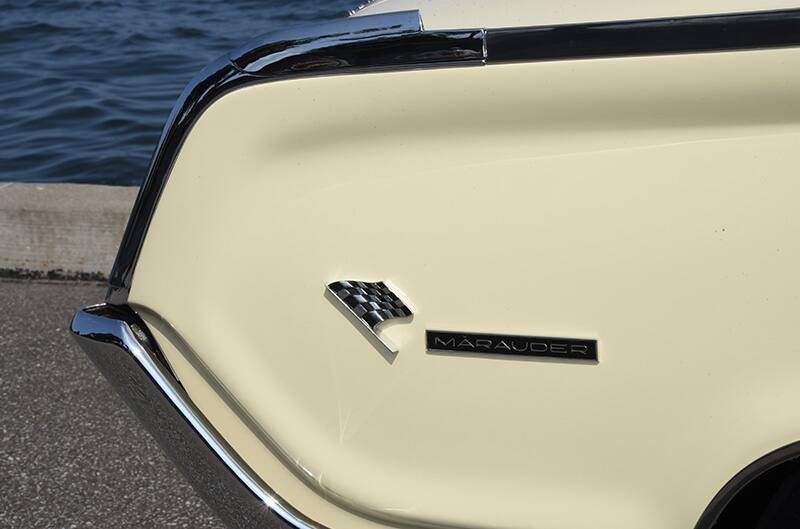 FORD PERFORMANCE PHOTOS / COURTESY BOB McCLURG