DEARBORN, Mich. – We are grateful that so many Ford fans have become regular readers of the Enthusiasts section of FordPerformance.com and take the time to tell us just how much they enjoy the exclusive content that we post on our website each week. We know it's tough to find the time to keep track of everything that's going on in our hobby these days, so we take it upon ourselves to do that work for you. We comb the Ford enthusiast world for weekly perspective on the special cars, people, shows and events that make up our Blue Oval car culture, which is where we uncover the hundreds of unique stories and photos that we bring to you throughout the year.

This is the time when we start filling out our website's Editorial Calendar for 2023, so we figured this would be the perfect time to look back over the past year and reveal what your clicks and feedback emails to ClubHub@Ford.com have shown us were the "Top 10" most significant Ford enthusiast stories that we've posted for you in the Enthusiasts Newsroom of FordPerformance.com during 2022. Since picking just 10 finalists for this list is a near-impossible task after posting so many exclusive stories over the past 12 months, we've also added a list of 10 "Honorable Mentions" as a way to keep us from second-guessing ourselves.

Before you peek at our list below, get online now and go back through our Newsroom as well as the Quick Look and Fan Spotlight sections of our site to see if you agree with our selections. Or you can simply check out our Top 10 list below, in countdown fashion, to see if some of your personal favorites made the cut. Feel free to use this list to scroll through our kind of insider Ford content that you can't find anywhere else on the web. And make sure you visit FordPerformance.com/Enthusiasts every week for more memorable stuff during 2023. So buckle up – here you go:
No. 10) – JOE & KELLY CHARLES 'RETRO-MOD' THEIR NEW 2021 BADLANDS SASQUATCH EDITION BRONCO
We've all heard about a Resto-Mod – where you take an old classic and restore it along with some modern modifications. But what is a "RetroMod" you ask? Well, it is sort of the opposite, giving a new vehicle a classic look -- and that's just what this couple did to their 21 Bronco.
No. 9.) – 'GARAGE GIRL' MADDIE SAMSON SHUNS MOPAR ROOTS FOR '02 TRUE BLUE V-6 MANUAL MUSTANG
'Garage Girl' Maddie Samson's Newedge (ford.com)
We came across this story while attending last summer's big Stang Invasion VI event hosted by Iowa Mustangs Unstabled. When Maddie told us this was her car and that she did all the mods by herself, we knew we just had to feature it and her on the Ford Performance website.
No. 8.) – RIDE ALONG WITH 100 FORDS FROM 6 COUNTRIES IN BELGIUM'S FORD PERFORMANCE GRAND TOUR
If you need proof that Mustang and Ford passion is alive and well and living "Across the Pond," then look no further than this report from the Ford Performance Club of Belgium Luxembourg about its "Grand Tour," put together by one of its energetic club leaders, Lucas Segers.
No. 7.) – DAVE PERSELL'S OUTING IN BOB SEGER'S '65 FASTBACK PROVES TO BE A WINNER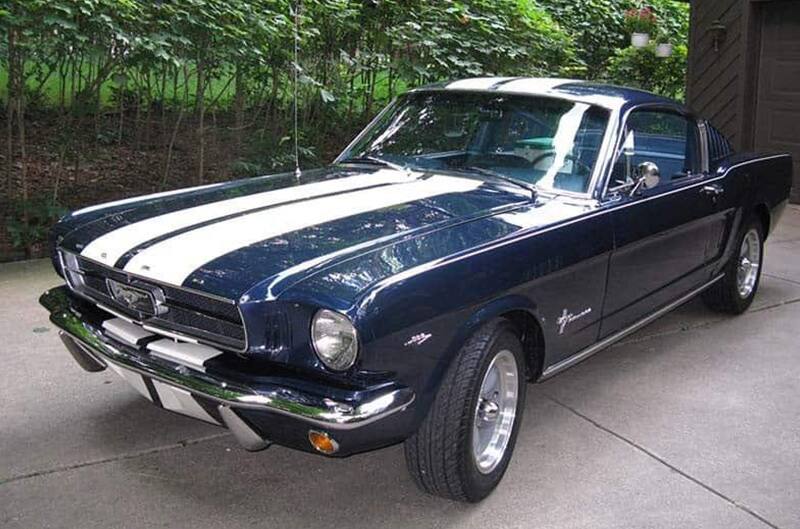 Bob Seger 1965 Fast Back (ford.com)
Dave and Kay Persell of Charlotte, Michigan, are proud owners of a Mustang Fastback once owned by Detroit rocker Bob Seger. But the reason that Seger sold it years ago and how Dave came across the car and wound up solving a long-standing issue with is one for the history books.
No. 6.) –FORD PERFORMANCE PLAYS KEY ROLE IN MUSTANG HOMECOMING AT THE AUTOMOTIVE HALL OF FAME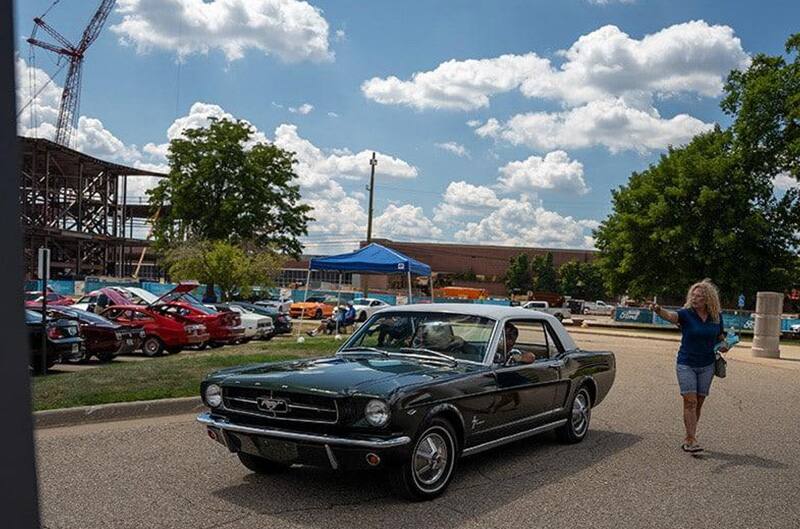 When an all-new "Mustang Homecoming" event was scheduled just before the Woodward Dream Cruise at Dearborn's own Automotive Hall of Fame, organizers asked for help with their inaugural event. Read how the local club and Ford Performance jumped in to make it memorable.
No. 5.) – MOTHER OF 5 UNLEASHES 'THE BEAST' – HER 2013 GT/CS – ON THE STREETS OF JAPAN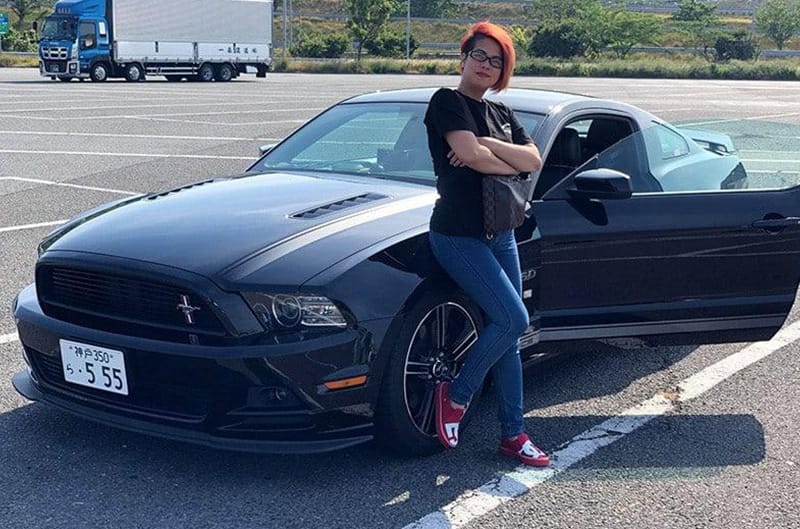 Japan's Mustang Mom (ford.com)
Our Cal Special friends sent us this tale about a rare 2013 Mustang 5.0 GT/CS, affectionately called "BEAST" and owned by Cristina Tanaka in Japan. It's not just a story about a Mustang in the Japanese car culture, but of how the Mustang brand speaks to the empowerment of women.
No. 4.) – IOWA MUSTANGS UNSTABLED HOSTS 'STANG INVASION VI' – CAR EVENT OF THE FUTURE?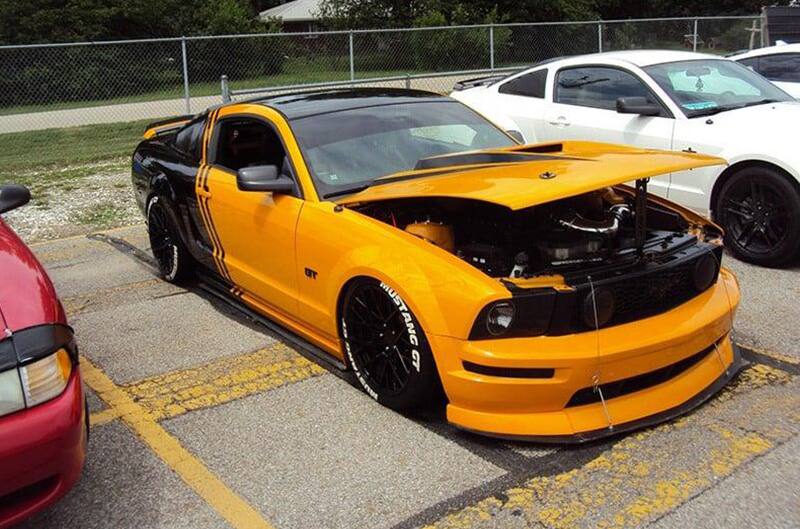 For the past half-decade, Iowa Mustangs Unstabled, an ever-growing social media-based group of young Mustang owners, have been hosting a different kind of Mustang event they call the "Stang Invasion." Ford Performance set up shop there -- and may have discovered the future.
No. 3) – DAUGHTER TAKES ON DAD'S GT500 IN HER MACH-E AND TOPS HIM THE QUARTER-MILE AT TULSA MEET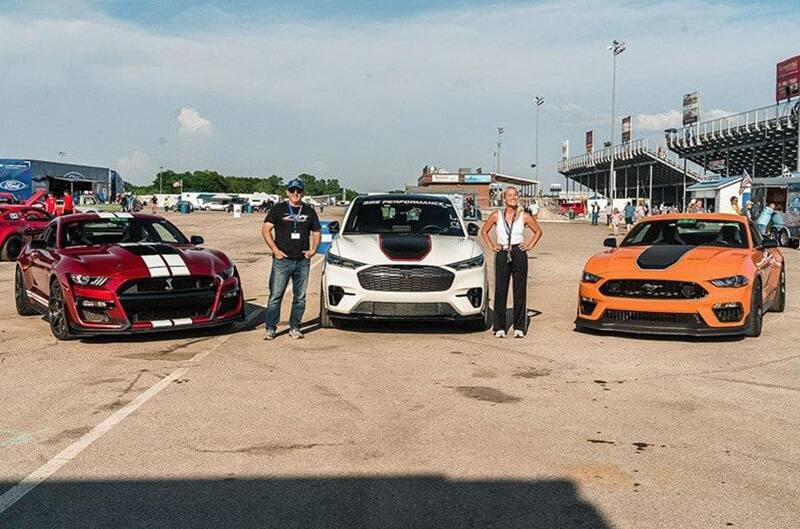 Jen Boren Mach-E Racer (ford.com)
The annual Mid-America Ford and Shelby Nationals in Tulsa, Oklahoma, attracts Blue Oval enthusiasts of all types. But what no one expected to see this year was a father drag-racing his Shelby GT500 against his daughter in her Mach-E EV … and losing. Read it and weep.
No. 2) – HELP SOLVE THE COCA-COLA MUSTANG MYSTERY – WAS IT THE REAL THING?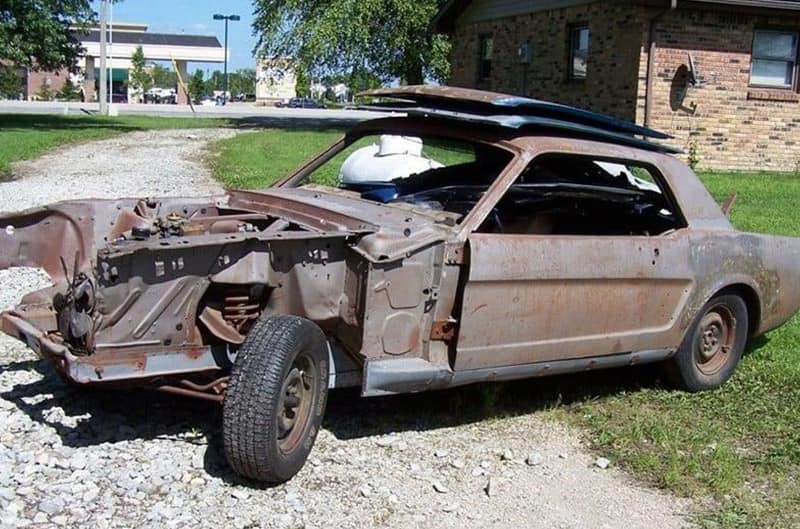 Just before the holidays we posted yet another interactive Mustang story about an auction listing for a fist-gen coupe dubbed a "Coca-Cola Mustang" – complete with the door tags to prove it. Read about this head-scratcher and see if you can be the one to help us solve the mystery.
No. 1.) – BEHIND THE SCENES DURING FORD'S STAMPEDE TO 2024 MUSTANG REVEAL AT NAIAS IN DETROIT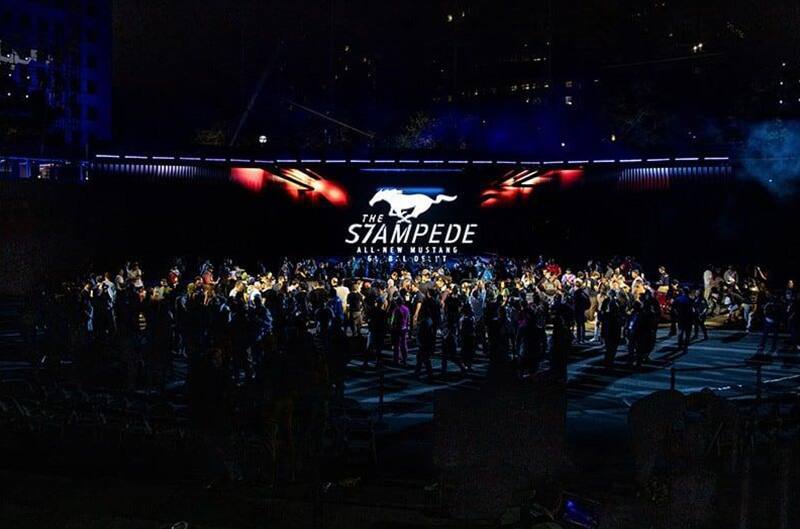 Mustang Stampede BTS (ford.com)
The unveiling of the 7th generation Mustang at NAIAS during an outdoor reveal in Detroit's Hart Plaza was one of the most anticipated events in the Ford enthusiast community in years. You've likely seen coverage from a variety of sources, but we offered the behind-the-scenes inside story.
Honorable Mentions from 2022 on FordPerformance.com:
10.) INSIDE THE SHO CLUB: HOT TAURUSES, TURTLE RACERS – AND TIME-HONORED CONVENTIONS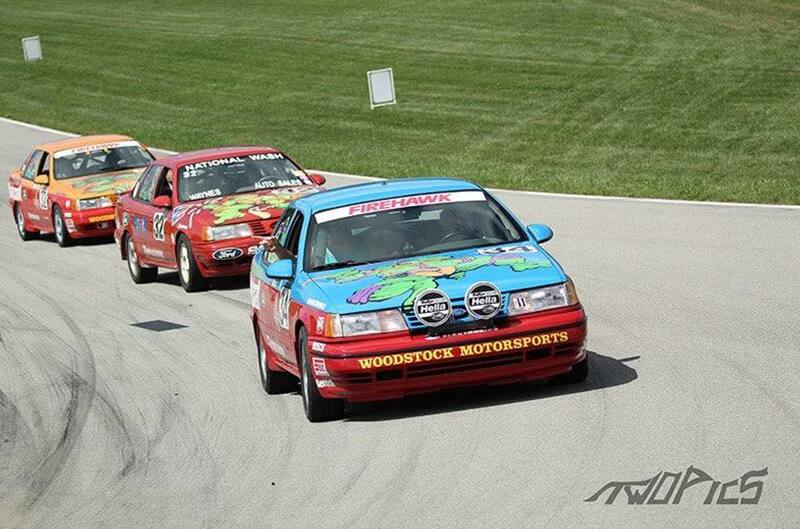 NEWSROOM / July 21, 2022 / By John F. Katz
SHO club of America (ford.com)
9.) A 212-MPH MUSTANG II? WE REVISIT RACING LEGEND CHARLIE KEMP'S FAMED COBRA II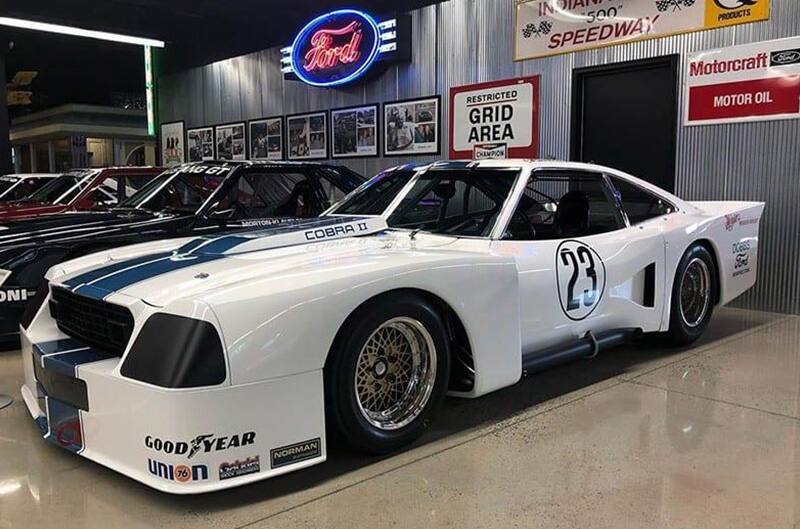 NEWSROOM / June 9, 2022 / By Robert Kennedy
8.) LU CHANES ADDS '21 TWISTER ORANGE MACH 1 TO HIS MAGICAL COLLECTION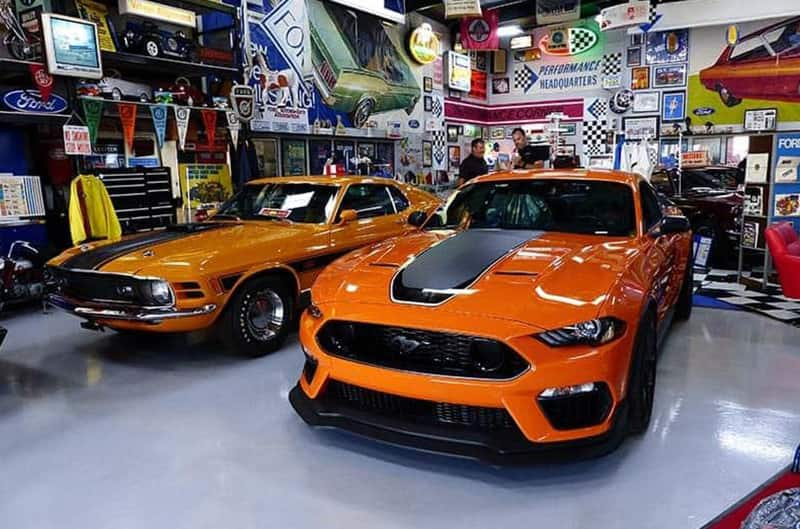 NEWSROOM / Feb. 3, 2022 / By Matt Stone
7.) HORACE COLLUMS LETS GO OF 'PINKY,' HIS LONG-BELOVED 1-OF-1 S-CODE '67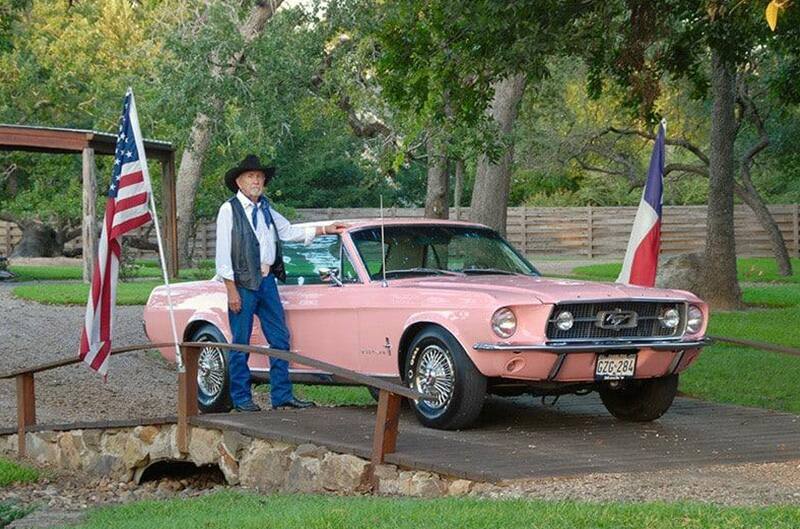 NEWSROOM / Feb. 24, 2022 / By Steve Statham
Collums '67 S-code Mustang (ford.com)

6.) 'MUSTANGS AT THE MANSION' SHOW DRAWS SUPERB STEED FROM ACROSS LONG ISLAND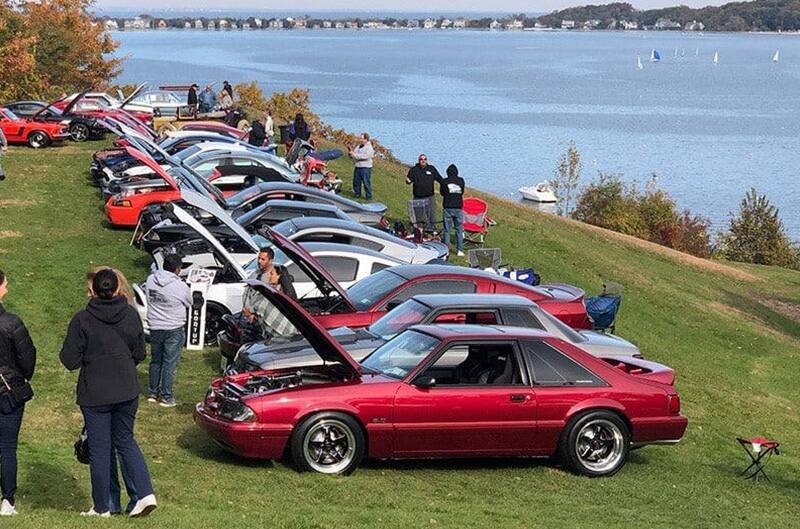 QUICK LOOK / March 24, 2022 / By John M. Clor
Mustangs at the Mansion (ford.com)
5.) YOUNG FANS DOMINATE DETROIT AUTORAMA TO EXPERIENCE OLD-SCHOOL CAR CULTURE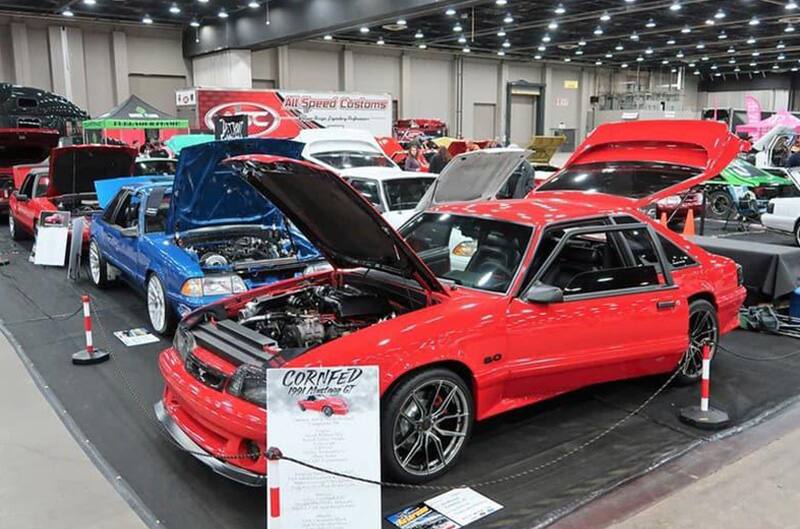 QUICK LOOK / March 31, 2022 / By John M. Clor & Bill Cook
Detroit Autorama 2022 (ford.com)

4.) BEECHMONT FORD PERFORMANCE HOSTS MUSTANG DAY AT THE HALDERMAN MUSEUM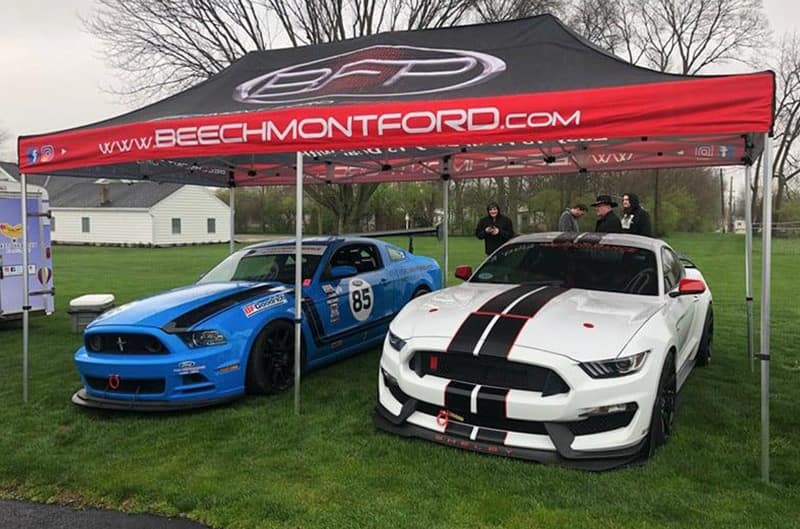 QUICK LOOK / April 21, 2022 / By John M. Clor)
Mustang Day at Halderman Museum (ford.com)
3.) ENTHUSIASTS RUN THE BOOTHS AT EUROPE'S REVAMPED 'TECHNO-CLASSICA ESSEN' SHOW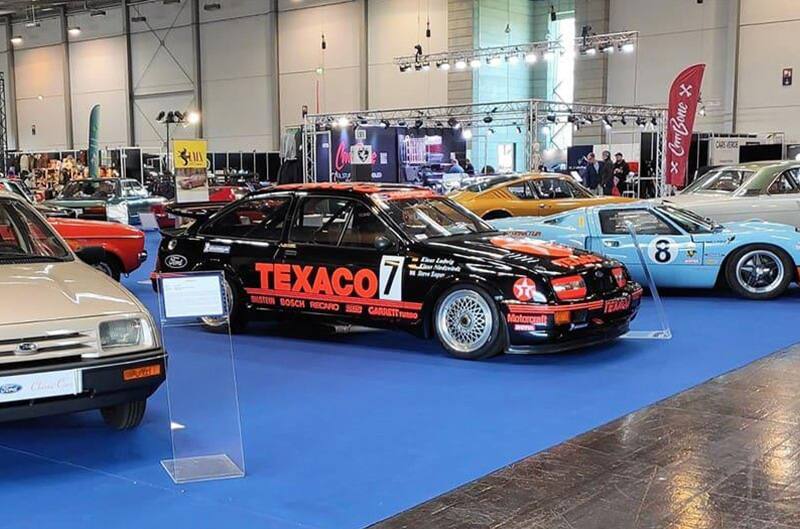 QUICK LOOK / May 12, 2022 / By Wolfgang Kohrn

Techno Classica Essen (ford.com)
2.) FORD PERFORMANCE REVS UP STUDENTS WITH VISIT TO OAKLAND TECH CAR SHOW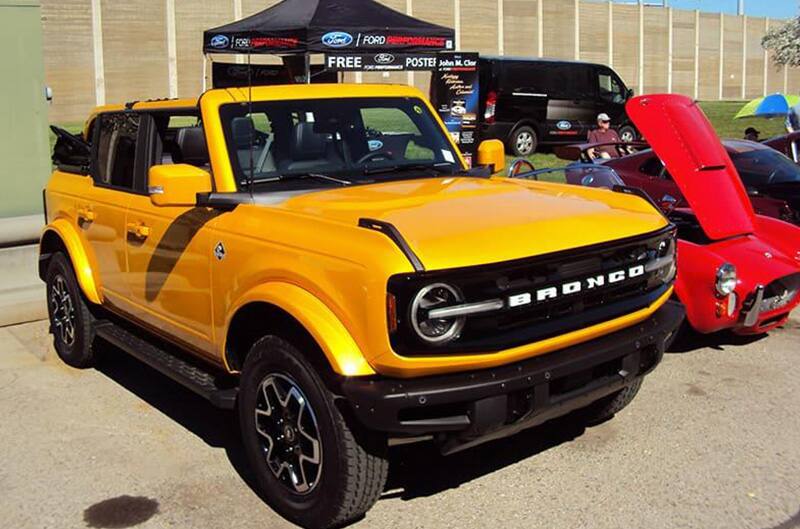 QUICK LOOK / May 26, 2022 / By John M. Clor

Oakland Tech Car Show (ford.com)
1.) FORD PONY CAR FANS, OWNERS' CARS PROVE THE STARS OF THE 2024 MUSTANG STAMPEDE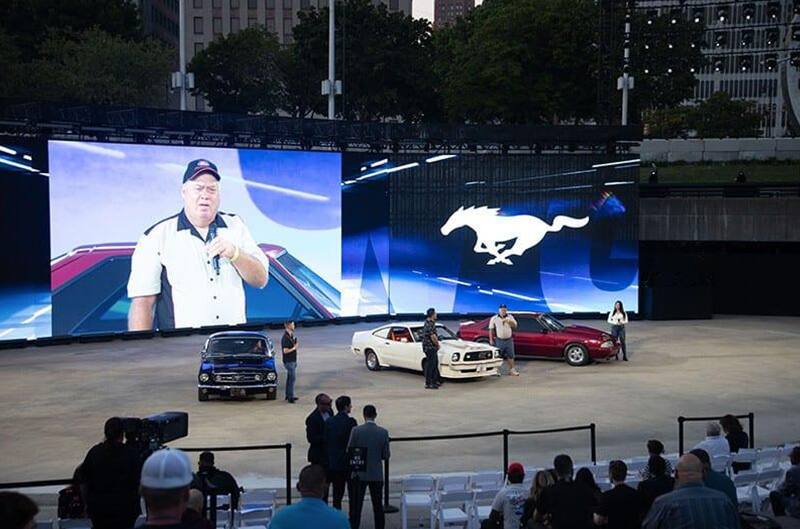 QUICK LOOK / Oct. 6, 2022 / By John M. Clor
Stars of the Mustang Stampede (ford.com)
You, too, can be a star on Ford Performance.com. One of the most popular features on the site and in our weekly Fast News e-newsletter continues to be "Ford Fan Spotlight," where readers can send in their own reasons why they're fans of Ford Motor Company and its vehicles. You know who they are: Ford "superfans;" grassroots Ford racers; unique Ford vehicle owners; loyal Ford enthusiasts; notable Ford club people; special Ford families; and/or any avid supporter of Ford, Ford vehicles, Ford motorsports or Ford Performance who deserves a little bit of special recognition.
All you need to do to get you, your car or a candidate considered is to send in a brief description (200-500 words or less) and a few photos (in .jpeg format, preferably around 1 mb in size) with the owner's full name and hometown, please. Just tell us about the vehicle(s) and why you think Ford Performance should feature it (them) in the "Ford Fan Spotlight" for an upcoming installment of Fast News as well as for posting on FordPerformance.com. Then email it to: ClubHub@Ford.com with your contact info. Your submission allows us the rights to use your words and images (along with any edits) for editorial purposes; we'll choose one submission in random order to post online.
If you want to find endless entertainment on FordPerformance.com, we urge you to head to the "Enthusiasts" section and at very least read about who we've featured in our Fan Spotlight. We've posted so many great submissions about some incredible Ford fans and their cars over the years that we'd never be able to list them all -- so why not just check them out for yourself? Who knows? You might even read about somebody you know there. Better still – send us your story and let us feature YOU in 2023. Happy New Year!
FORD PERFORMANCE PHOTOS