TULSA, OK – The Mid-America Ford and Shelby Nationals, held each year in Tulsa, Oklahoma, is week-long event that attracts Blue Oval enthusiasts of all types. The event encompasses road-course driving at the famous Hallett Motor Racing Circuit, drag racing at Tulsa Raceway Park, a fantastic cruise to downtown Tulsa, plus meets-ups, a movie night and of course the amazing car show. It's an electric atmosphere where Ford fans can tell stories and see their favorite cars run flat out.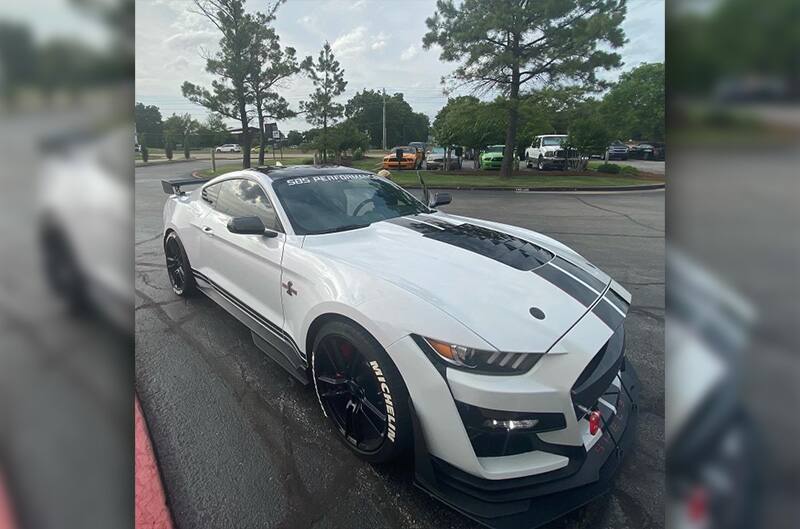 It's also an event with an emphasis on family fun -- and that's what took place when Jen Boren and her family hit the quarter-mile. While Jen had never been down the drag strip, she has quarter-mile roots that trace back to the 1960s, where her grandfather, Stan II, and her father, Stan III, made many laps at Atco Raceway in New Jersey.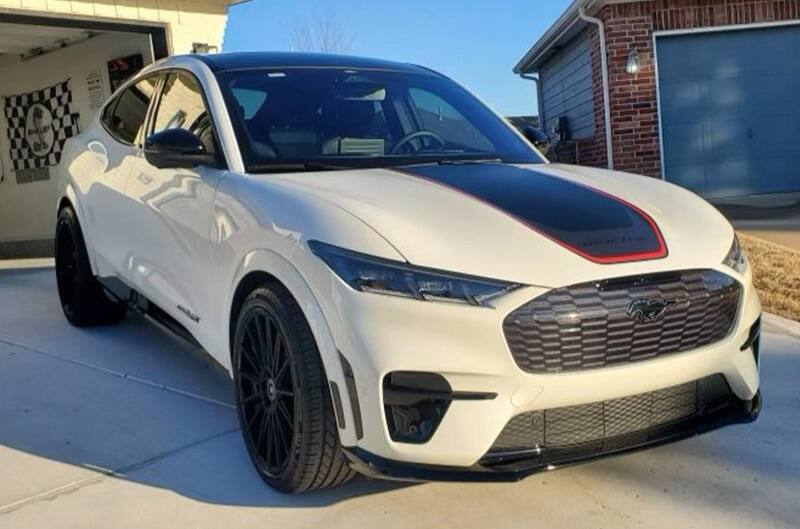 These days, now living in the Tulsa area, Stan III hits the track with his 760 horsepower Shelby GT500. And while Jen drives a Ford Escape as her daily driver, she cuts loose on the weekend in a 2022 Mach-E GT, and she was energized about taking it down the 1,320.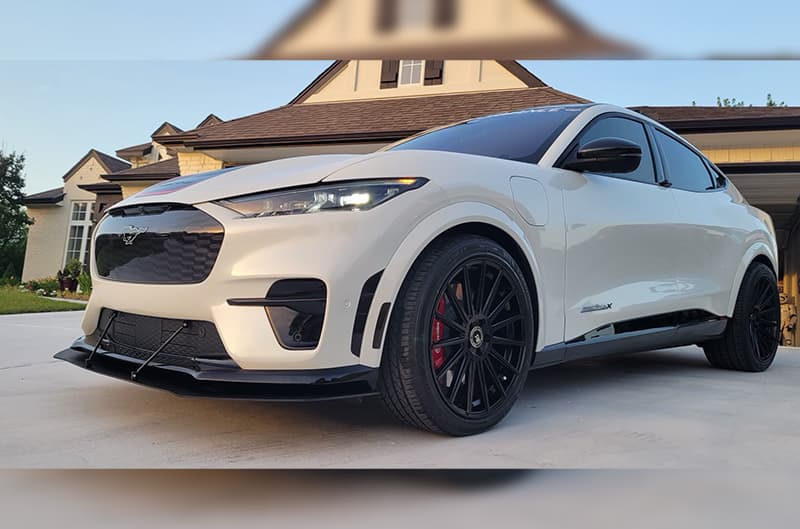 "The Shelby meet is my dad's Christmas," Jen told us. "He shuts down his entire week for the Mid-American Shelby Nationals. He normally races at the events at Hallett, and it's a huge family affair for us. We also go to the drag strip, but until this year it's been as spectators. This year we decided to participate. My dad used to drag race with my grandfather when they lived in New Jersey. My grandfather, Stan Soboleski II, worked for Ford at the [now-defunct] Edison, New Jersey, assembly plant and he retired from Ford."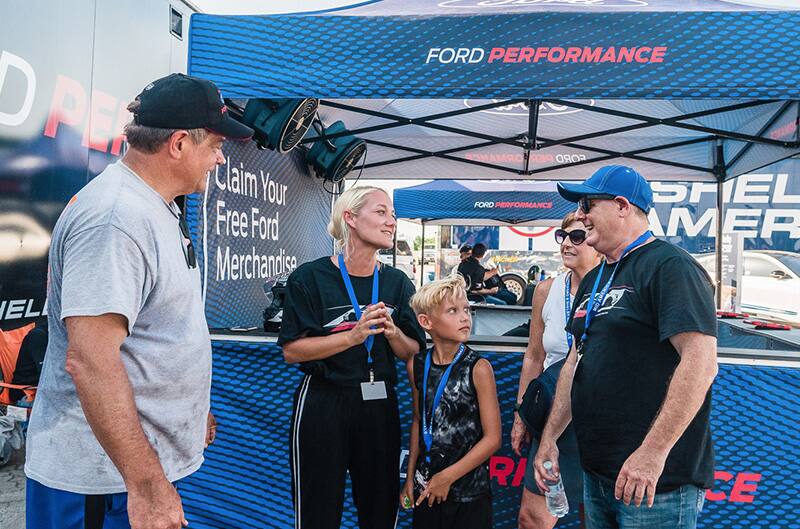 Opened in 1948, Edison Assembly was one of three plans to manufacture the first-generation Mustang, it also produced the Pinto, Falcon, Comet and the Ford Ranger, before closing in 2004.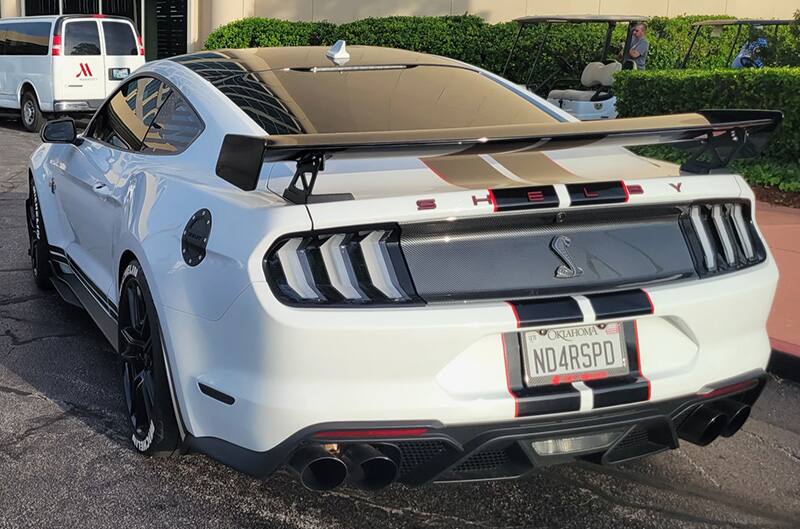 "For me, the sole intention of going to the drag strip was to race my dad," she said. "That was the entire point. Our family is hyper-competitive; everything we do turns into a competition. I know dad's GT500 is a lot quicker, but I still attempted to crush him off the line. Luckily for me, he spun through the first three gears and I ran a 12.6 to beat him -- so mission accomplished!" she said with a smile. "I did my research on what people were running with the Mach-E GT so I figured I would beat him off the line, but I assumed he would pull ahead of me after that. I didn't think I'd be able to get close to the numbers people were putting out, but I was right there. On the second run I went 12.5, which was my best."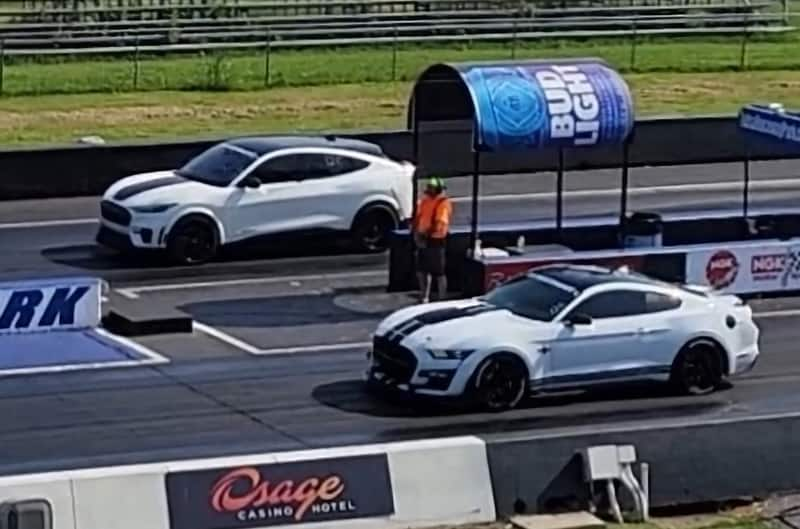 Jen continued, "The way I look at it, I beat him and now I'm done; the precedence has been set. I even got him a card on Father's Day that had a trophy and said, 'Number 1' but I crossed it off and wrote 'Number 2'," she said jokingly.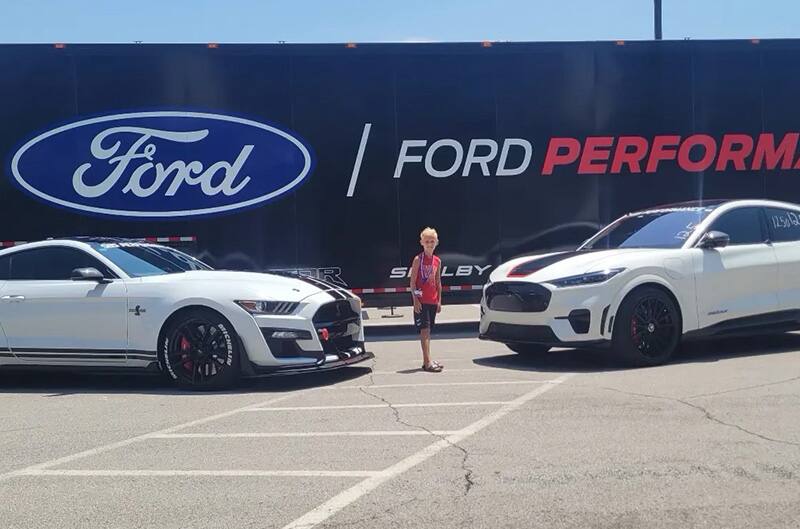 We asked Jen what she likes most about her Mach-E GT, which she bought for a weekend cruiser. "I love fact that Ford can take an electric vehicle and make it fun and fast," she explained. "That is cool, and it has the technology, too, with great integration but without compromising any power. I added a splitter and a Mach 1 hood stripe to make it stand out. It's different in how it accelerates. The expectation is not there like in a car with a loud exhaust, so it just hits you out of nowhere. It's like being on a roller coaster – there's instant excitement with no lead-up. It's so different than my dad's GT500, which is a car you can feel in the seat and in your ears. The Mach-E has kind of a sleeper vibe, and that's part of the appeal to me. People have no idea what's going on."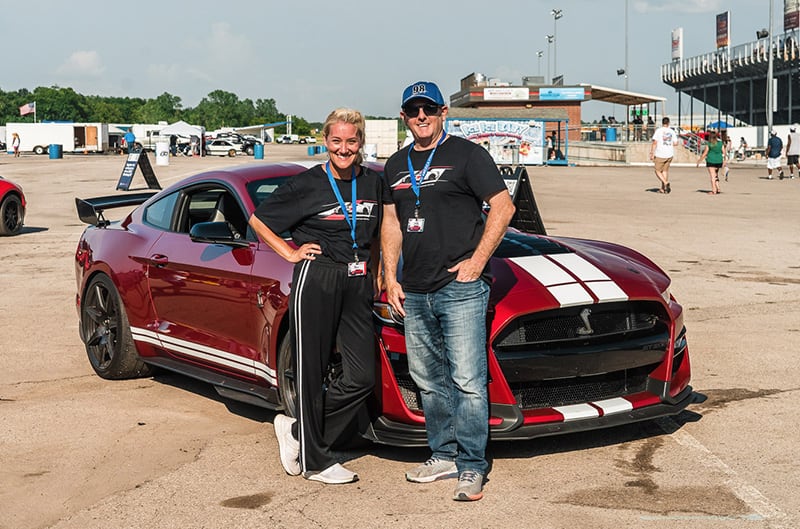 To cap off the day, Jen took a ride with us in a 2023 Shelby GT500 provided by Ford, where your author used the Line Lock for a burnout and Launch Control in the Track Apps for a smooth and quick launch. "OMG," Jen stated, "I told so many people about that, it was so thrilling being able to be a passenger and enjoy the experience. It was pure adrenaline, we even had the air [conditioning] 'off' so it was hot in there – anything like that is up my alley."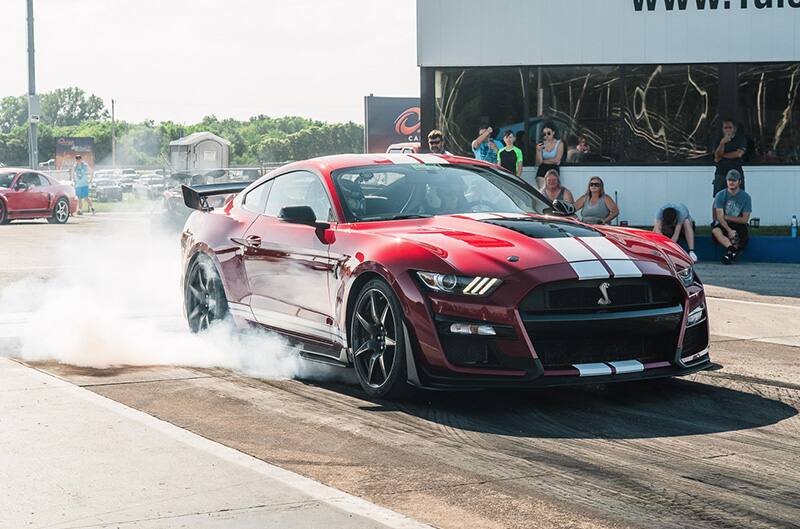 Jen and her family are fully enjoying the Ford Mustang lifestyle, as they hit up events every summer. "We go to car shows on weekend during the season and we also put on a car show at our local Church," Jen said. "My dad and my son, Jace, are so into it -- and that makes it special. Jace is 9 and he has already picked out a car that he wants. We all got white Mustangs when we turned 16, so he'll get a Mustang as well . . . we just don't know which model yet."
FORD PERFORMANCE PHOTOS / EVAN J. SMITH & COURTESY JEN BOREN