IRWINDALE, Calif. – One might assume that the notion behind the Fabulous Fords Forever (FFF) show would be to put 1,000 Fords or Ford-powered or related vehicles into a giant parking lot for a one-day event would be rather formulaic. You know – "Rinse, Repeat, and Again." And to make that assumption would so be foolishly wrong.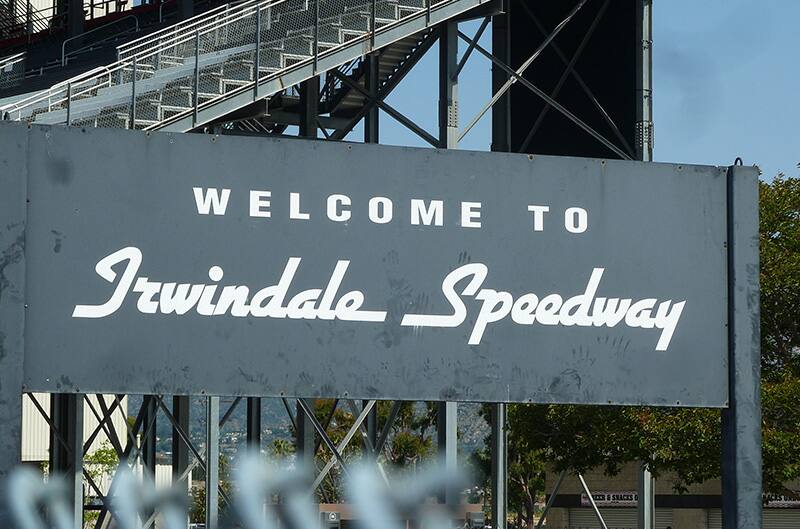 Certainly those basics behind Fab Fords remain present and accounted for, and are the sticks-and-bricks foundation of this sustainably marvelous event for 36 years now. Yet, each one takes on its own unique aspects and tonal flavor. Each one is the same (sorta), yet notably different.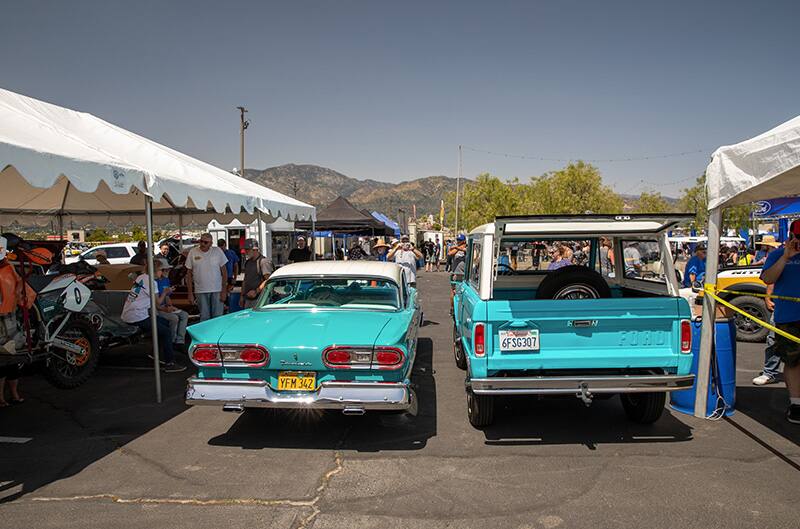 And 2022's version was no exception.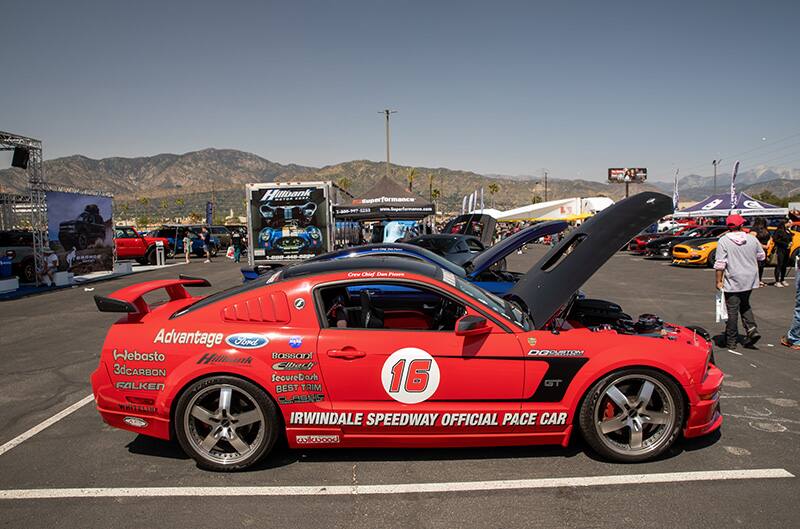 The primary underlying reason for this is that FFF has now found what appears to be a suitable -- in fact, ideal – long-term home for the event in the form of Irwindale Speedway, about an hour east of Los Angeles. FabFords was born in the parking lots of the Knott's Berry Farm's Buena Park amusement complex . . . which it began outgrowing by about the second year. Ultimately, Knott's needed its parking lots back, so FFF had to move. There was a somewhat ill-fated attempt at nearby Angel Stadium, but cost and security proved too expensive. Then the move to Irwindale a year ago, and it appears a solid and potentially long-lasting fit. Not to mention containing elements you likely wouldn't see at Knott's, like a burnout box and a drifting rink. The place of course has an automotive flavor and feel to it, the ownership already understands large crowds and events, and the parking lots are massive – so little risk of outgrowing this place. It's freeway close and simply huge.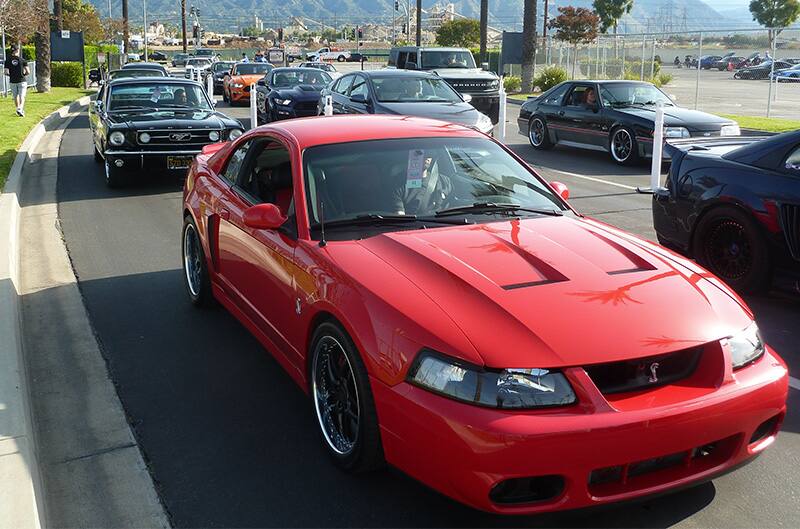 Every Fab Fords show celebrates milestones along the path of Ford history; this year's anniversaries include 90 years of the Flathead V-8 (yes, 1932 was in fact nine decades ago); 60 of the Shelby Cobra; and the 55th birthday of Mercury's Cougar. The entry list to the event was fully subscribed many weeks ago, so the organizers – the Ford Car Club Council, along with Ford Motor Company – had a good idea of what the field would look like. The numbers they published included 596 Mustangs, 76 F-Series trucks, 42 Broncos (new and old), 21 Cougars, 14 Thunderbirds, 12 Shelby Cobras, 12 Flathead V-8-powered cars and trucks; and 10 Pintos/Bobcats (not including sponsor display vehicles, of which there were many).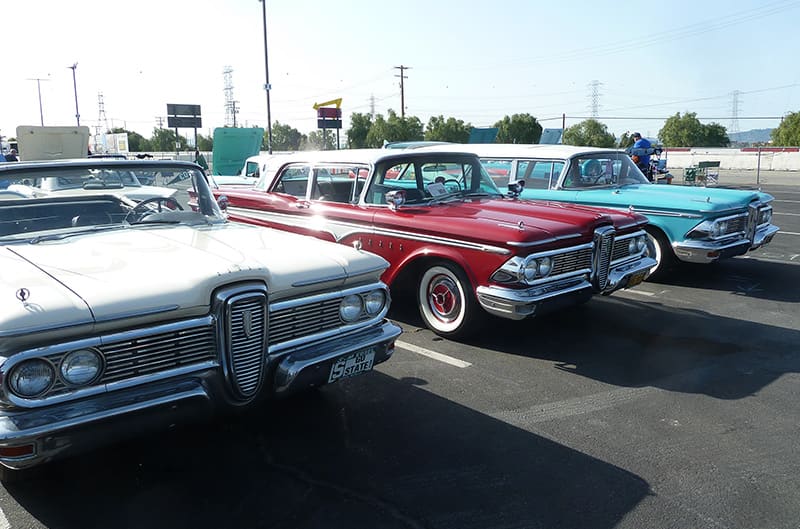 Not delineated in this breakdown included two DeTomaso Panteras, at least a pair of Ford GTs, and an uber-rare, resoundingly cool Ford RS200 rallye racer. Not to mention Edsels, Marauders, Crown Vics, Fairlanes, Torinos, and a personal, subtle/sleeper favorite of mine, the 5.0-liter Mustang-powered LTD LX sport sedan. Always a highlight, and a many times Fab Fords attendee, is the famous Big Oly Bronco off-road race truck, famously built and driven by Parnelli Jones and Bill Stroppe in the Baja 500 and 1000 (a multiple overall victor in both events, BTW). Entrant vehicles haled from seven states and Canada, and 38 different Ford car clubs were represented.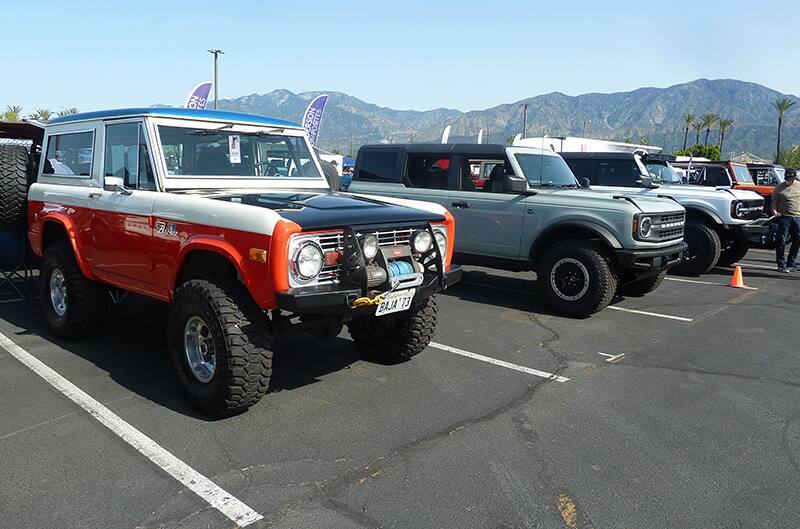 And now a word from our sponsors: The sponsor booths, tents and displays add a lot of color, motion, wearables and information to the carnival-like aspect of the event. They include Anderson Composites, Anzo USA, California Casuals, CaliCreaming, California Pony Cars, Classic Industries, Hillbank/Superformance, Katzkin Automotive Leather, need4Speed Motorsports/Project 6GR Wheels, OVC Mustangs, Rally Innovations, Saleen, Shelby American, Stang Stuff, SW Lights, and Vortech Superchargers, to name most. Always popular is the VIP autograph sessions, this year including Willy (son of Bill) Stroppe, Cleo Shelby, and Miss Hurst Golden Shifter herself, Linda Vaughn.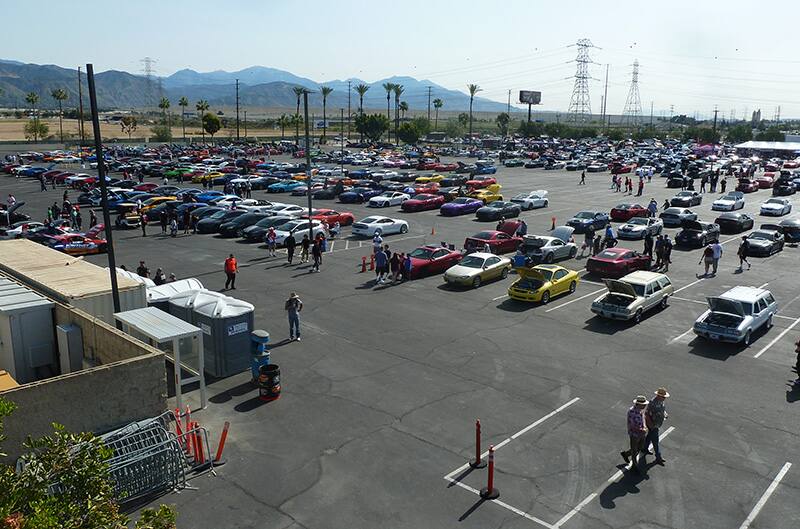 The organizers set aside a special corral for vintage, period, "real" Shelby Cobras, although all kit and continuation Cobras were welcome and visible other places around the show field. This was a particularly unique and tantalizing display of authentic Shelbyana. One Mustang prototype, surely the subject of more videos and selfies than nearly any other car, was the one-of-three Mustang fastback prototypes, conceived by Budd Anderson who worked for Ford on a variety of programs. It's a '66 Mustang, with massively redesigned front and rear bodywork clearly inspired by the earliest Ford GT40 prototypes, as well as unique exhaust venting in the front fenders, just aft of the wheels; this dazzling concept was reputedly pitched as an evolution of the original Mustang and GT350 design, but ended up on the cutting room floor, as work was already well underway on the new-for-'67 Mustang design.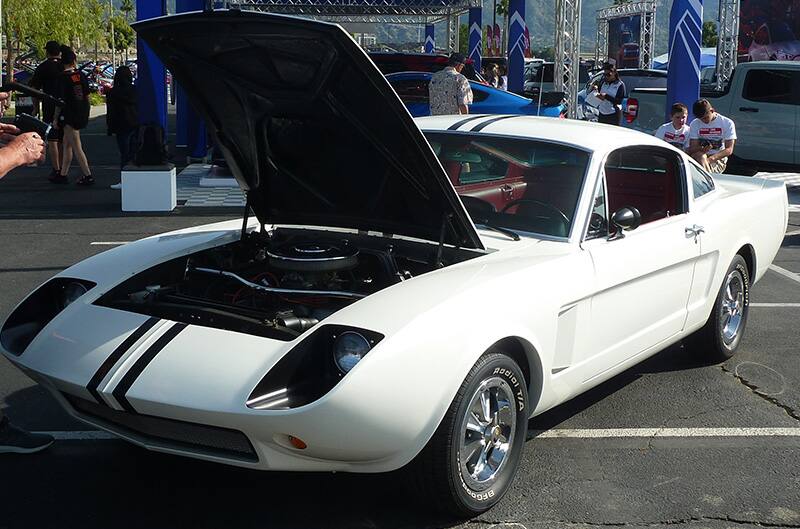 The oldest cars at the show were Ford Model Ts, and the newest were fresh from Ford's current showroom, including the new Maverick hybrid pickup, a Shelby GT500, and a carbon fiber-finished Ford GT.

A great day? Without Question. Different from previous Fab Ford shows? Yes, just enough. What doesn't change is the magic and color of being surrounded by 1,000 cool Fords, and the entirely approachable, family friendly vibe of the whole experience. And perhaps the best part? There's no ticket fee for spectators. Yes, it's free to see. Bring your friends, bring your kids, bring your dog – it's all a special brand of Ford Fabulousness. (For info, see FabulousFords Forever.com.)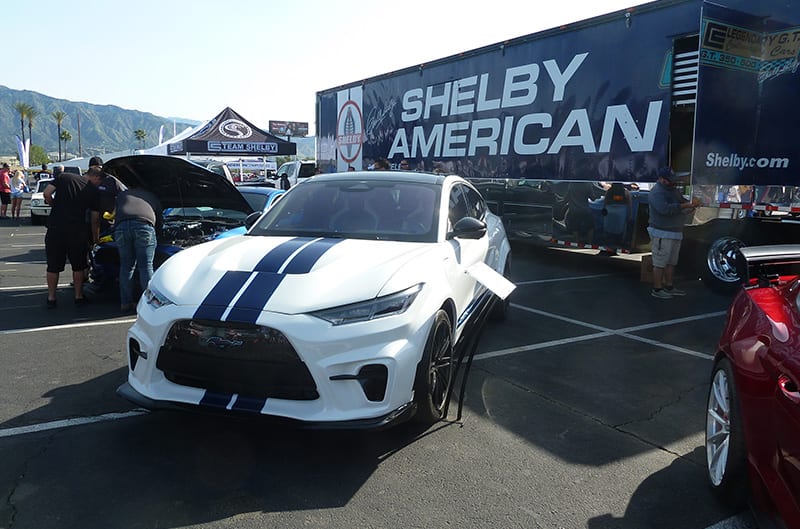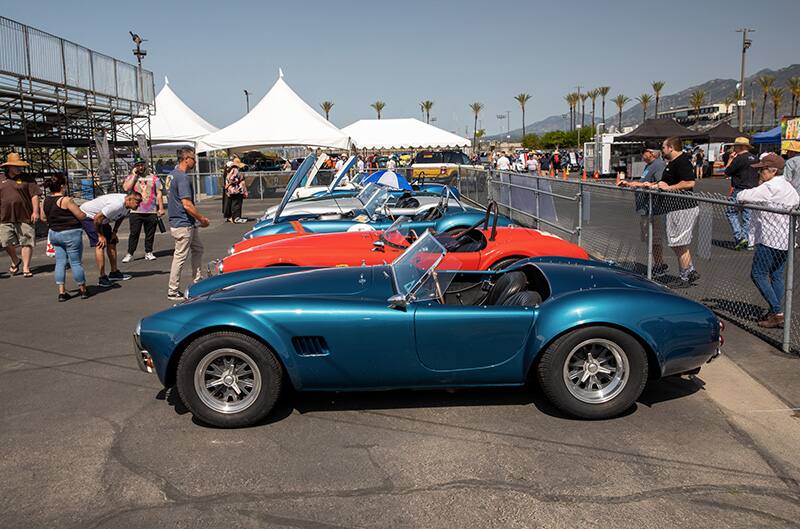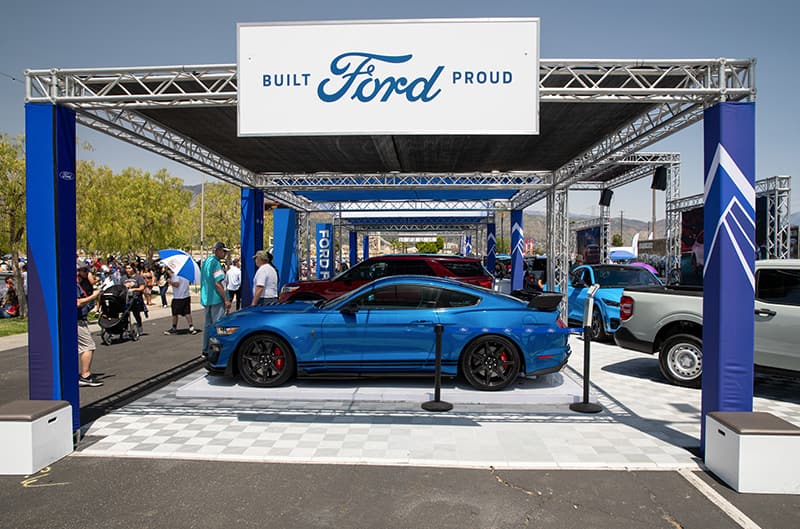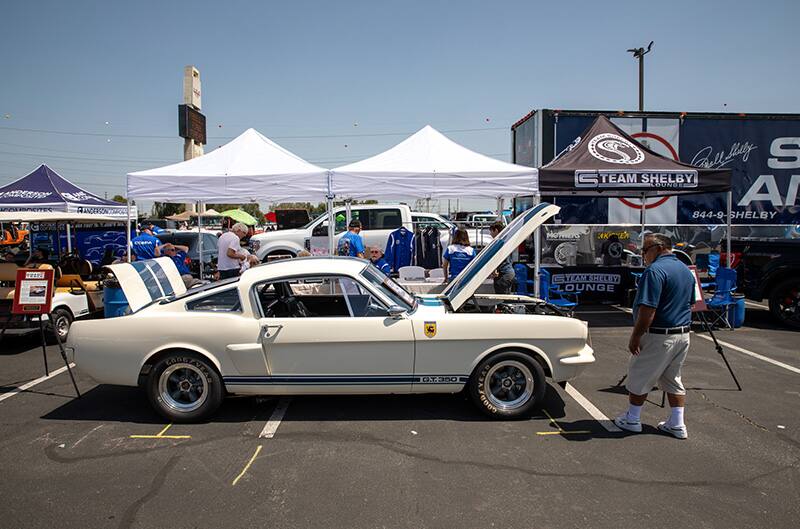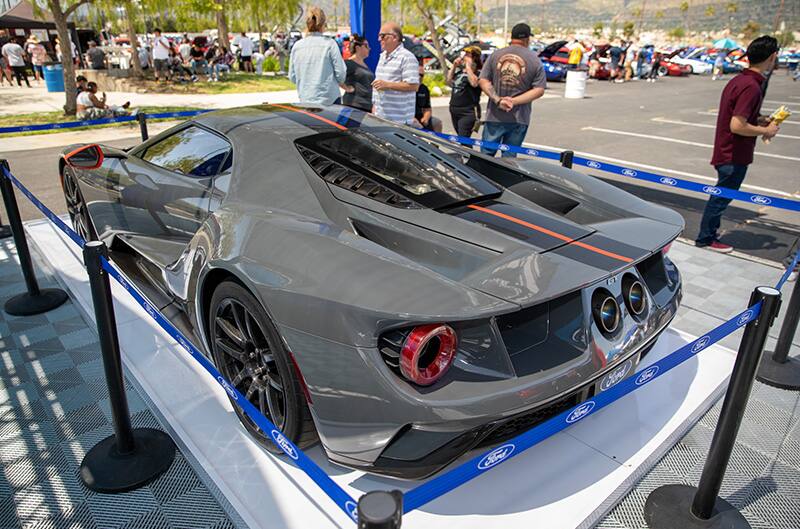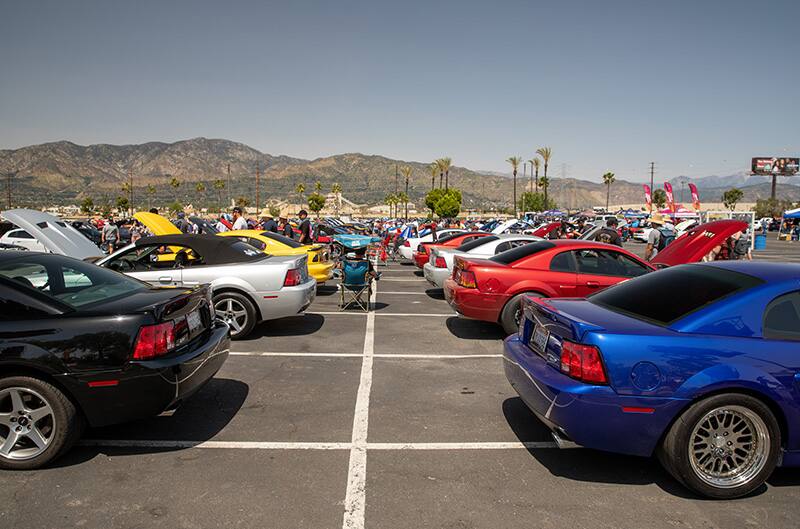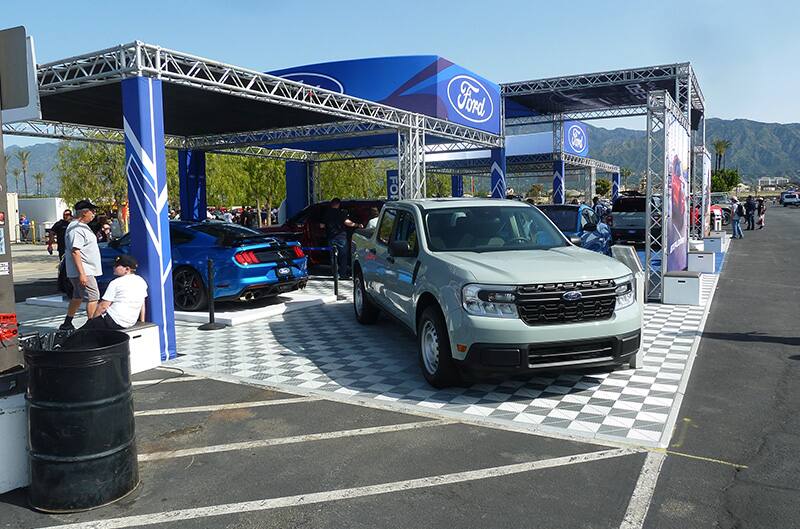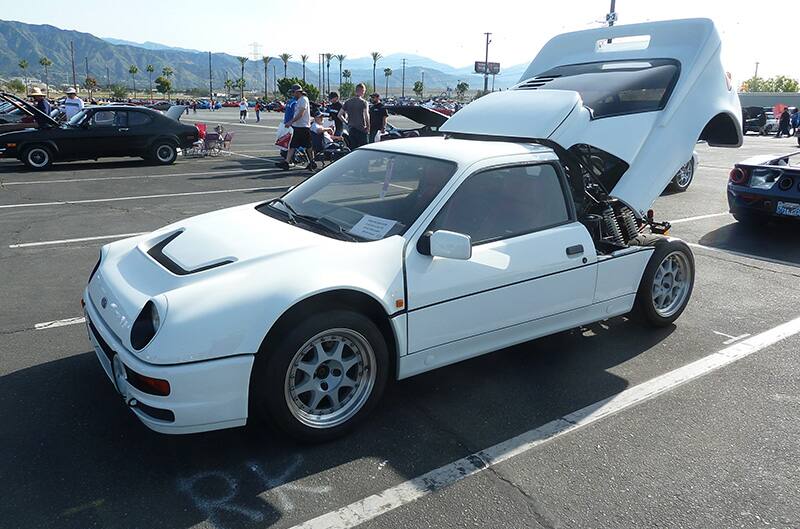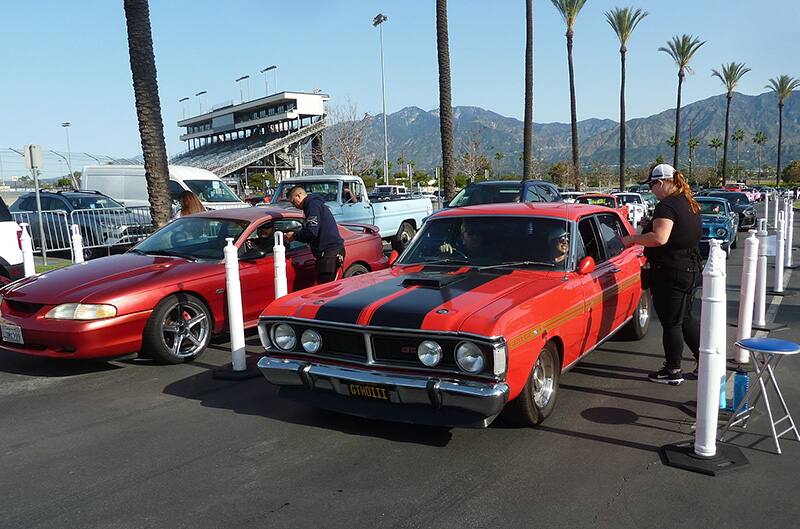 FORD PERFORMANCE PHOTOS BY MATT STONE and STEPHEN RUSSO / COURTESY FORD MOTOR COMPANY