DEARBORN, Mich. – After the COVID-19 lockdown year of 2020, enthusiasts were hoping that 2021 would be the time when we could "return to normal." But as we all know, a couple of virus variants meant the global pandemic was making our lives even more miserable than before. But the good news is that serious Ford fans and the regular readers of the Enthusiasts section of FordPerformance.com have found comfort in the exclusive content that we post on our website each week. We know it's tough to find the time to keep track of everything that's going on in our hobby, so we take it upon ourselves to do that work for you. We comb the Ford enthusiast world for weekly perspective on the special cars, people, shows and events that make up our Blue Oval car culture, which is where we uncover the hundreds of unique stories and photos that we bring to you throughout the year.
Before we start filling out our website's Editorial Calendar for 2022, we thought this would be the perfect time to look back over the past year and reveal what your clicks have shown us were the "Top 10" most significant Ford enthusiast stories that we've posted for you in the Enthusiasts Newsroom of FordPerformance.com during 2021. Before you peek at our list below, it'd be a good idea for you to get online now and go back through our Newsroom as well as the Quick Look and Fan Spotlight sections of our site to see what you might have missed. Since picking just 10 finalists for this list is a near-impossible task after posting so many exclusive stories over the past 12 months, we've added a list of "Honorable Mentions" as a way to keep us from second-guessing ourselves. So check out our Top 10 list below, in countdown fashion, to see if some of your personal favorites made the cut. Then spend some time on the site and use this list to scroll through the kinds of insider Ford content that you can't find anywhere else on the web. (We hope you plan on coming back to FordPerformance.com/Enthusiasts every week for more memorable stuff during 2022.). So buckle up – here we go: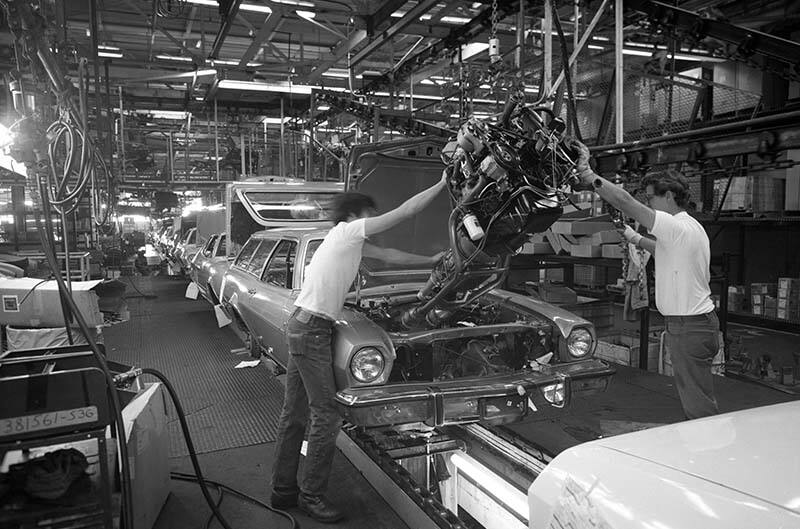 Most Ford fans know that the old San Jose Assembly Plant in California had played a key role in helping the Mustang reach its lofty sales goals during the 1960's, but many had never heard what happened to the place after its manufacturing days were over. Our friend and renowned auto journalist / author Matt Stone revisited this special place in Mustang history to see if Ford's iconic pony car had left its mark on the repurposed property. (Scroll back to March 4, 2021, for his San Jose Plant History). And if you like the idea of retracing the path of Mustang history, check out Matt's memorable "HIT THE ROAD WITH YOUR OWN SHELBY HISTORY TOUR IN HONOR OF CARROLL" that we posted back on January 21st because nobody else does stuff this cool.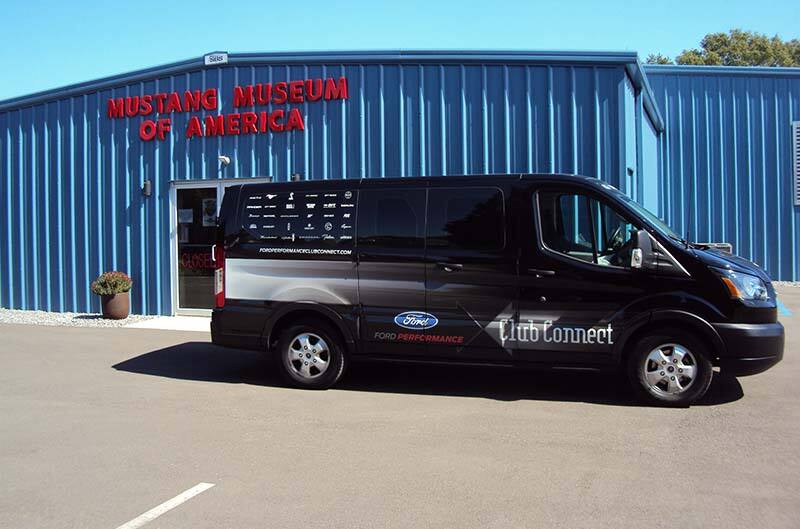 Many Mustang fans have visited the Mustang Owner's Museum in Concord, North Carolina, since its inception during the Mustang 50th celebrations, yet few have been aware of the other national Mustang museum down in Odenville, Alabama. So we had revisited the newly relocated Mustang Owner's Museum just outside of Charlotte last year ("A VISIT FINDS NEW DIGS, MISSION FOR MUSTANG OWNER'S MUSEUM"), we packed up our trusty Ford Performance Club Connect Transit van and headed down to suburban Birmingham to meet Bob Powell and his Mustang Museum of America. See our story from last February 11th and check out the surprises we found there! (Can you say SSP's?).
No. 8.) – THE YOUNG FAMILY'S 6-GENERATION LEGACY OF FORD FANATICISM
There are car-guy stories, and then there are car-guy stories … so after we spent many years learning about mega Mustang enthusiast Mark Young and his family's history of Ford vehicles, we knew we had to share his saga with you. But his was so vast and so deep that we couldn't document it all in a single interview – or even a single story. So we asked Mark to write it all down himself. Thousands of words and four separate, massive installments later (with a slew of photos), and we finally had this epic "car-guy" series posted online. That first installment came on February 25, 2021, followed by "YOUNG FAMILY'S 6-GEN FORD STORY, PART TWO: ENTER THE MUSTANG" on March 11, then "YOUNG FAMILY'S 6-GEN FORD STORY, PART THREE: BUILDS & CAR BUDDIES" on March 25, and finishing up with "YOUNG FAMILY'S 6-GEN FORD STORY FINALE: LEAVING A FOMOCO LEGACY" on April 8. Want to immerse yourself into a great read but don't want just a typical brief web teaser yet don't have time for a book? Grab a cup of coffee and read all four of Mark's super submissions, and you'll gain a much deeper understanding of how Ford loyalists are created.
No. 7.) – FORD CAR CLUB COUNCIL: THE DRIVE BEHIND A 'FABULOUS' SO-CAL SHOW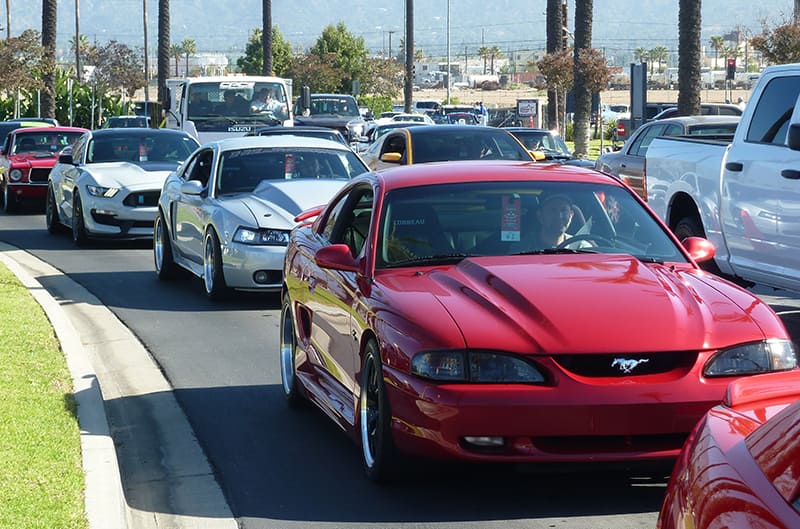 Other websites may offer a story about a particular Ford bucket-list event, but very few have the chops to also give you the event's backstory. In the case of southern California's annual "Fabulous Fords Forever" show, there's no sense talking about the event without talking about the people behind it. In this case, it's the Ford Car Club Council. Didn't know about them? That's why we asked auto journalist Brett Turnage to talk to retired Ford West Coast PR guru-turned-Ford Enthusiast Communications Consultant John Clinard and get you the history of the longstanding Ford Car Club Council to see how clubs help power the hobby. Read and learn from Brett's September 8th report.
No. 6.) – OWNERS, CARLISLE MARK 50 YEARS FOR 1971-73 'BIG HORSE' MUSTANGS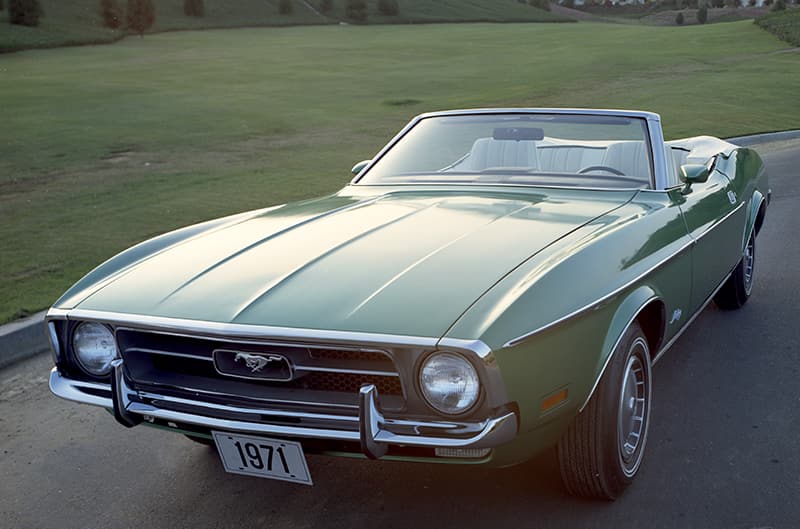 The 1974-78 Mustang II's are not the only Ford pony cars that took some time to get collectors to warm up to them. Whether you know it or not, Bunkie Knudson's 1971-73 Mustangs were slow to gain favor among collectors for many years as well. The year 2021 marked 50 years for the "Big Horse" Mustangs, so we asked veteran auto journalist / author John Katz to share some the cars' history with us in a piece we posted on June 10. As you might expect, the Carlisle Ford Nationals also celebrated the 71-73's 50th anniversary with a special display, so you might as well take a look at our Ford Nats coverage posted the following week, "BLUE OVAL BASH: CARLISLE HOSTS RECORD-SETTING FORD NATIONALS" on June 17. (Yes, you'll also note several "Quick Looks" on other coverage from Carlisle – and they are all worth your time as well!)

No. 5.) – FORD PERFORMANCE TAKES CHARGE AT 'HIGH VOLTAGE' EVENT AT SONOMA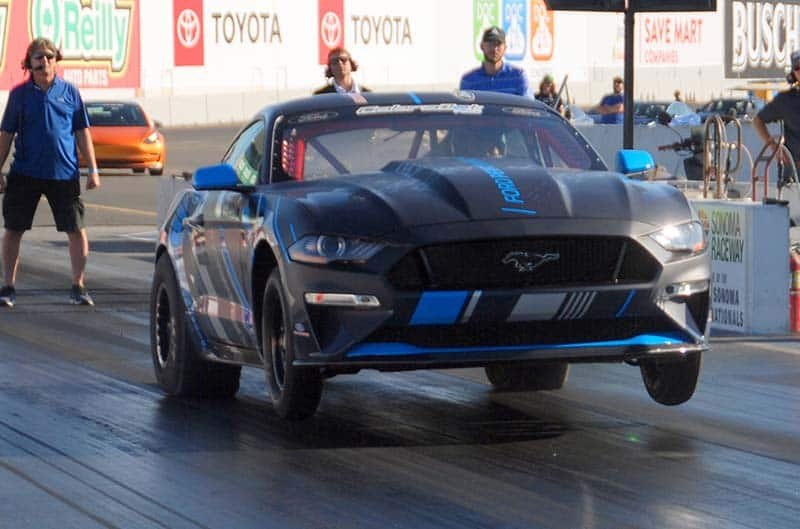 Yes, we know there are several independent headliner events for Mustang and Ford enthusiasts each year, but we also seek out the ones that are brand new and not on the typical fan's radar. With most automakers and politicians pushing the so-called Electric Vehicle movement these days, how about event coverage from an EV-centric event? We're sure our story from EV expert Michael Coates on the "Holley High Voltage Experience" show in Sonoma, California, raised some eyebrows when it posted on December 1st. Look for more EV vehicle coverage on our site as Ford EV owners turn into Ford enthusiasts in the near future. If up-and-coming Mustang shows that draw a younger audience are more your thing, take a look at our November 17 story from longtime Mustang journalist Steve Turner on the ever-growing Foxtoberfest event, "FOXTOBERFEST: 700+ CARS HONOR THE FOX PLATFORM IN CHARLOTTE." Looks like Fox Body interest is also riding high, and it is only growing as we speak!
No. 4.) – WE SHINE A LIGHT ON THE 3-ELEMENT 1966 MUSTANG TAIL LAMPS THAT NEVER HAPPENED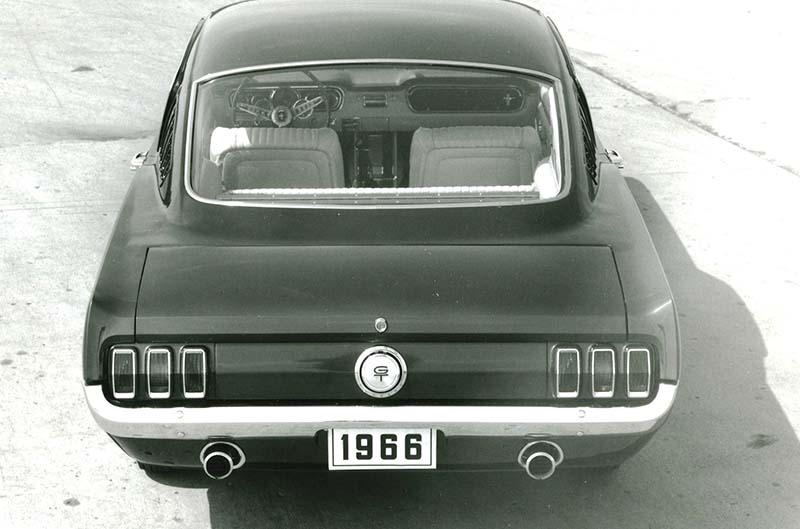 Sharp-eyed Mustang enthusiasts often like to send us down the rabbit hole with an old bit of info or a photo from the classic Mustang era and ask for us answers. Sometimes we refer them to The Ford Archives, while other times we send the clues along to a Mustang historian to see what they might be able to dig up. That's exactly the case with a set (or two) of prototype three-element Mustang taillamp housings that were unearthed recently – along with some old press photos. We have a "Smart Friend" in well-known Mustang and Ford journalist / author Jim Smart, so we asked Jim if he could shed some light on the one-off design. His November 9 story was eye-opening!
No. 3) – MEET EMELINE KING, FORD'S 1ST BLACK FEMALE TRANSPORTATION DESIGNER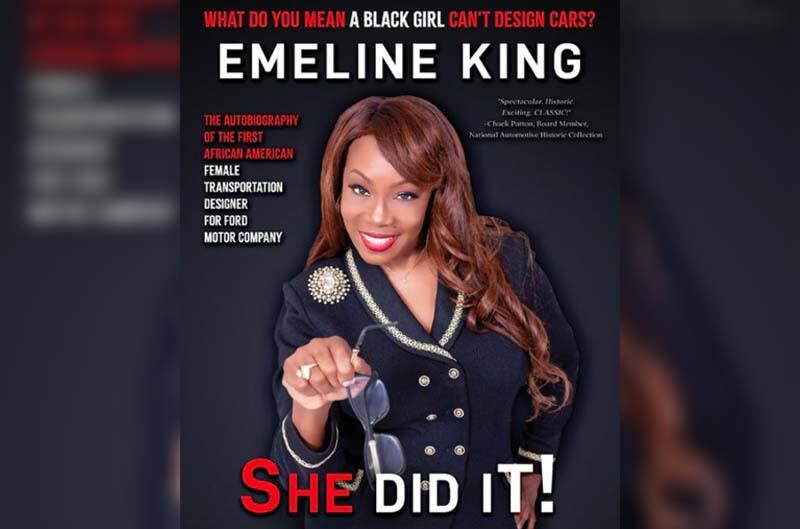 There are lots of people in Mustang history who have made contributions to our favorite car, yet we know nothing or little of -- or about -- them. Some of them have even made contributions that go well beyond a car. One of those people, Emeline King, is not only a Mustang hero to us, but she's also a true pioneer in the auto industry. As Ford's first black female car designer, Emeline has quite a story to tell. So we spent some time with her to hear about her role designing the interior on the new-for-1994 SN-95 Mustang, as well as about her inspirational new book, "What Do You Mean A Black Girl Can't Design Cars? Emeline King – She Did It!" You owe it to yourself to check out the story on Emeline that we posed on December 1. Emeline wasn't the only woman who found some much-deserved coverage on FordPerformance.com. While you're online, check out our "Quick Look" about Rhonda Williams, a Shelby Mustang owner who autocrosses to raise awareness for a charity she founded to help fight Pancreatic Cancer. "PANCREATIC CANCER CHARITY FOUNDER RHONDA WILLIAMS DRIVES WITH A PURPOSE" was posted on September 2nd.

No. 2) – MEDIA INQUIRY SPOILS CONTEST, BUT SOLVES MID-ENGINE MUSTANG MYSTERY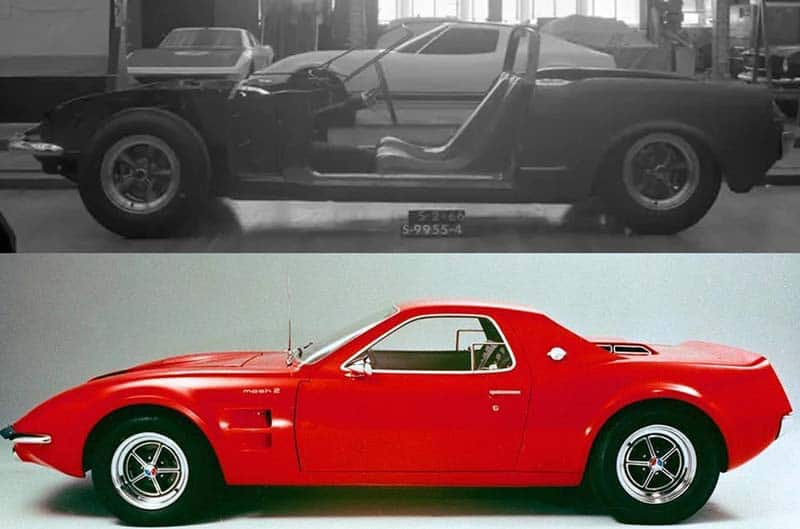 Sometimes, trying to be innovative with "interactive" content can cause a stir – both with our website's readers (which is a good thing) and with some Ford managers (which isn't a good thing). That's why you simply must read our story on the "Mystery Mid-Engine Mustang Photos" that we finally sorted out with the help of readers and historians alike and posted on April Fool's Day 2021. As a kind of validation to the research that went into the mystery car, we had author Charlie Henry (who wrote that excellent book on Kar Kraft) put together THE STORY BEHIND FORD'S STILLBORN MUSTANG MACH 2 'ROAD SPORTS CAR' and we posted it on April 15th – it's a must-read for any Mustang history buff, and it's only on FordPerformance.com.
No. 1.) – FORD BACKS THE '21 DREAM CRUISE, BUT OLD WOODWARD TOUR WAS A HIT IN '20
Although Detroit's famed Woodward Dream Cruise was back on for 2021, what we had done with some out-of-state Mustang club friends when the cruise was cancelled the year before had proved to be one of the website's most talked-about stories last year. Yes, we were back checking out the cars in Ford's Mustang Alley last August, and of course we covered it for FordPerformance.com. But what drew lots of clicks was the story we posted on August 10th about a driving tour of the birthplace of the American auto industry along old Woodward in Detroit and Highland Park during 2020. Lots of Motor City history here – plus some ideas for the next time you come to Detroit.
Honorable Mentions from 2021 on FordPerformance.com:
ON THE ROAD: WE STOP TO HUNT FOR OLD FORDS AT COUNTRY CLASSIC CARS
FEB 4, 2021 | BY JOHN M. CLOR

FROM FEEDING THE HUNGRY TO THE SOUL, VICTORY 7 CLUB KEEPS ROLLING
FEB 25, 2021 | BY JOHN M. CLOR


WE RIDE THE LINCOLN HIGHWAY, AMERICA'S OLDER MOTHER ROAD
SEP 2, 2021 | BY ROBERT KENNEDY

PINTO STAMPEDE ROLLS INTO DEARBORN TO MARK SUBCOMPACT'S 50TH BIRTHDAY
SEP 8, 2021 | BY NORM BAGI & JOHN M. CLOR


STREETS MAKE UP THAT OTHER 'MUSTANG ALLEY' AT THE BIG SOMERSET, KY, CRUISE
OCT 6, 2021 | BY JOHN M. CLOR


NOV 17, 2021 | BY JOHN M. CLOR

DEC 15, 2021 | BY JOHN M. CLOR
You, too, can be a star on Ford Performance.com. One of the most popular features on the site and in our weekly Fast News e-newsletter continues to be "Ford Fan Spotlight," where readers can send in their own reasons why they're fans of Ford Motor Company and its vehicles. You know who they are: Ford "superfans;" grassroots Ford racers; unique Ford vehicle owners; loyal Ford enthusiasts; notable Ford club people; special Ford families; and/or any avid supporter of Ford, Ford vehicles, Ford motorsports or Ford Performance who deserves a little bit of special recognition.
All you need to do to get you, your car or a candidate considered is to send in a brief description (200-500 words or less) and a few photos (in .jpeg format, preferably around 1 mb in size) with the owner's full name and hometown, please. Just tell us about the vehicle(s) and why you think Ford Performance should feature it (them) in the "Ford Fan Spotlight" for an upcoming installment of Fast News as well as for posting on FordPerformance.com. Then email it to: ClubHub@Ford.com with your contact info. Your submission allows us the rights to use your words and images (along with any edits) for editorial purposes; we'll choose one submission in random order to post online.
If you want to find endless entertainment on FordPerformance.com, I urge you to head to the "Enthusiasts" section and click on "Fan Spotlight." We posted so many great submissions about some incredible Ford fans and their cars last year that we'd way more time to list them here – so why not just check them out for yourself? Who knows? – You might even read about somebody you know there. Better still – send us your story and let us feature YOU for 2022. Happy New Year!
FORD PERFORMANCE PHOTOS