HERSHEY, PA – Seven a.m. is the perfect time to arrive at Hershey, because that's when the cars come in. And the overcast skies on this Saturday, October 9, 2021, provide the perfect conditions for watching them. On a brighter morning, we'd be shielding our eyes from the low morning sun, as some 1000 antique vehicles turn west onto the show field from Hockersville Road. But today the clouds have banished both sun and shadow, leaving only the deep, saturated colors of the cars.
The air carries just a touch of chill, and an occasional drizzle dampens our short-sleeve button-downs, but we recall other Hershey mornings when we've sweated in T-shirts or shivered in ski jackets. We'll take the damp chill and be glad for it.

"Hershey" -- or more properly, the Antique Automobile Club of America (AACA) Eastern Fall Nationals, hosted by the club's Hershey (Pennsylvania) Region, remains the largest event of its kind on the AACA calendar. For 2021, precisely 1,116 antique vehicles registered to compete for authenticity and presentation, not against each other, but against standards defined by the Club. Serious collectors and casual tire-kickers found another 800 cars offered for sale, and over 300 acres of flea market vendors, sprawled out in the vast parking complex lying east of the show field, between Hockersville Road and Hersheypark. Admission is free, and no one counts the attendees, although the AACA has long claimed an average of 200,000 visitors for the whole four-day event.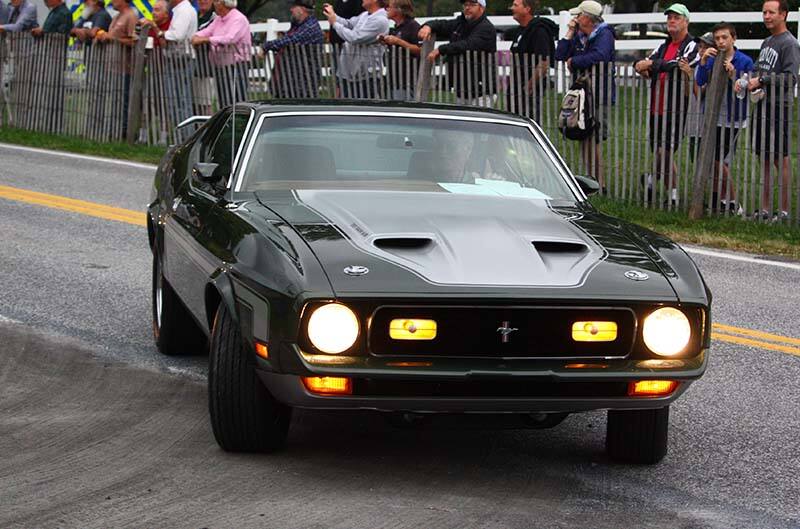 Fords play a huge role in the annual festival. Hersey draws as wide a rage of historical vehicles as you are likely to find anywhere in North America, from motorized bicycles to articulated fire trucks; but of the 137 competitive classes, 15 are dedicated exclusively to the Ford brand. Model T's alone account for three classes, and Model A's for four. Cross-sprung Fords from 1932-48 occupy another four slots, and Mustangs another three. Two-seat Thunderbirds, of the 1955-57 variety, enjoy a class of their own. Three additional "Factory High Performance" classes are shared by Ford and Mercury, bringing the corporate count to 18.
Only one other brand even comes close, and yes, it's Chevrolet, with eight exclusive classes and three High Performance divisions shared with Oldsmobile. All of the High-Po classes are marque- or corporate-specific, so three more combine Buick and Pontiac, another three cover Mopar, and there's one for American Motors. All Volkswagens are grouped in a single class, as are highly specialized Auto Red Bugs and Cushman Eagle scooters. But that's it. Every other vehicle on the field is classed not by make, but by model year and purpose – e.g., production, limited production, "prestige," sports cars, race cars, commercial, military, etc. And there are plenty more Fords among them.
Within the Ford-specific classes, we counted 15 model T's and 10 Model A's, both close to the number registered; wet weather always means a few no-shows. One of the oldest Fords in attendance, a light-grey tourer from 1912 was driven onto the field by one of the youngest participants, college student Olivia Memmelaar, with sister Sierra riding shotgun. (The car belongs to their father, John.)
Our favorite of the Flatheads was the '36 Deluxe Phaeton of Nicholas M. Sabatino – a delicious combination of head-turning style and roguish V-8 rumble. Standouts among the 13 Little Birds included Bruce R. Guest's very rare twin-carburetor '56. Neil C. Osmun's car was clearly the oldest of the Thunderbirds, distinguished by its Fairlane-style chrome eyebrows, which were dropped very early in the 1955 production run.
Twenty-seven Mustangs registered for the show, which again closely matched our observation on the field. We also counted a half-dozen 1965-69 Shelbys, although those competed in a Ford High Performance class – along with Richard Stuck's supercharged '57, and the 429-powered Torino Cobra shown by Charles K. Gardiner.
E.W. Watson Jr.'s 1933 Crack'n Riley Special is a long-time veteran of Hershey's race-car category; it combines Model A suspension with Model B power, stoked by a four-port Riley head. Stewart Bartley brought a 1968 Lotus 51-C Formula Ford, and Donn Eskey displayed a 1977 Modified built by Profile Racing with vestigial Mustang sheet metal.
The Prestige class included two unique Continental Mark II's. In 1957, Mace Lincoln of Terre Haute created a heavily finned, chromed and lowered custom that was at one time owned by Tony Hulman of the Indianapolis Motor Speedway; the unrestored original was presented by George T. Lyons. Coachbuilder Derham of Philadelphia famously prototyped a convertible Mark II, but also built an interesting blind-quarter "Victoria" coupé, which has been recently restored by Eugene Epstein. Yet another remarkable Lincoln was Stephen Babinsky's 1928 Model L Sport Phaeton, poignantly patinaed and still the picture of elegance.
Two cars from each of the AACA's National Meets compete for the Zenith Award – the club's highest honor, presented to a single vehicle based primarily on the quality of the restoration, but also the "degree of difficulty . . . provenance, historical significance, and rarity." The 2021 Zenith was presented in July in New Ulm, Minnesota, to John McAllpin for his 1917 Locomobile. But of the 18 vehicles nominated in 2021, five were Fords and one a '41 Continental. So it wasn't surprising that we encountered three of those exceptional Fords at Hershey. We've written previously about Tom Miro's '56 Thunderbird, with its unique Lincoln Cinnamon paintwork, as originally ordered by a Ford executive (see It's Quality Over Quantity at VCTI Thunderbird Meet in New Jersey, posted October 24, 2019). Look for an upcoming feature on this fantastic machine.
Peter & Teri Mendola's 1930 Deluxe Phaeton is another rara avis. Few Model A's of this body style have escaped modification, and its color combination – black with red wheels and pinstriping – was produced for only three months. And then there was Greg and Mary Rich's 1951 F-3 tow truck: Originally ordered by Ford-Lincoln-Mercury dealer Zook Motors of Kane, Pennsylvania, with a high level of both deluxe and heavy-duty options, it was fitted with its towing equipment by Maday Body of Buffalo, New York. It was still hauling cars into Zook's in the mid-1960s, when Greg began working there as a mechanic's helper. The dealer finally retired to the truck to storage in 1969 – where it remained until Greg purchased it in 2012 and began its eight-year restoration.
Good things are worth waiting for, and Hershey is not just a good thing, it's a bucket-list event. We'll be here again next year -- same time, same place. October weather in central Pennsylvania will always be a gamble, but it's a sure bet that the Ford watching will again be sweet.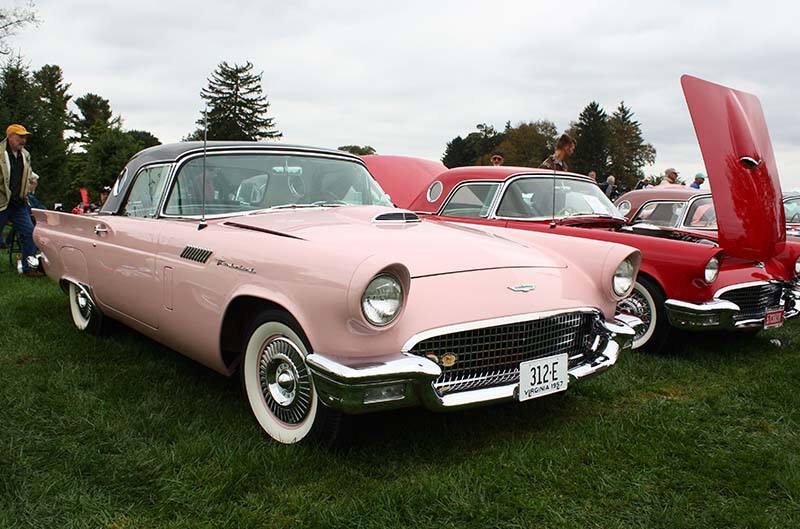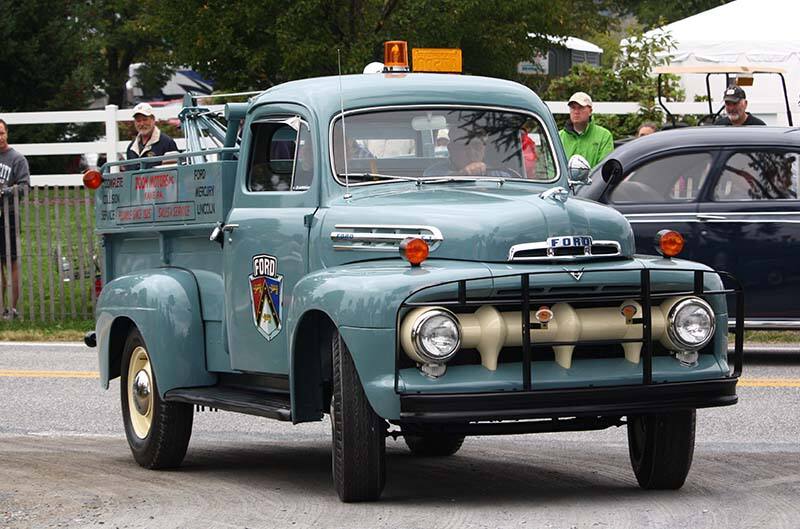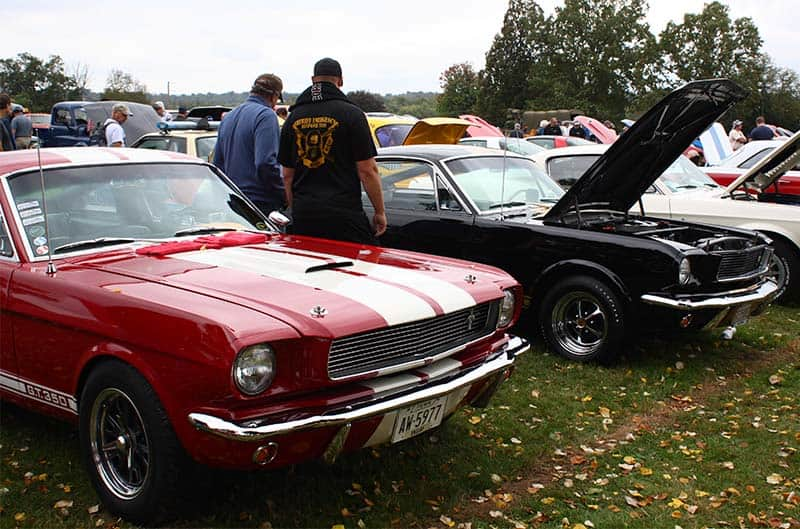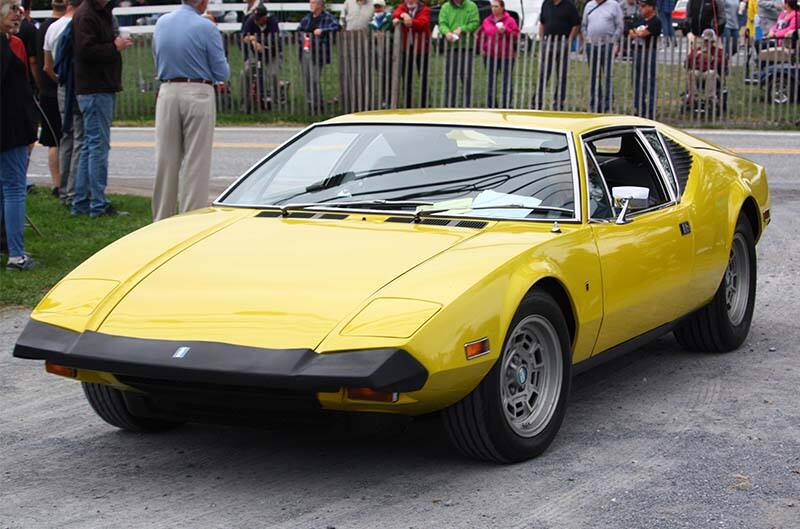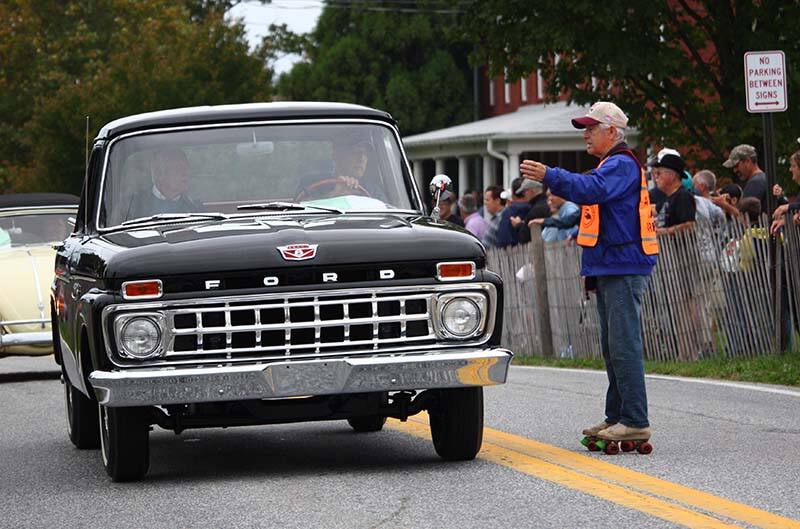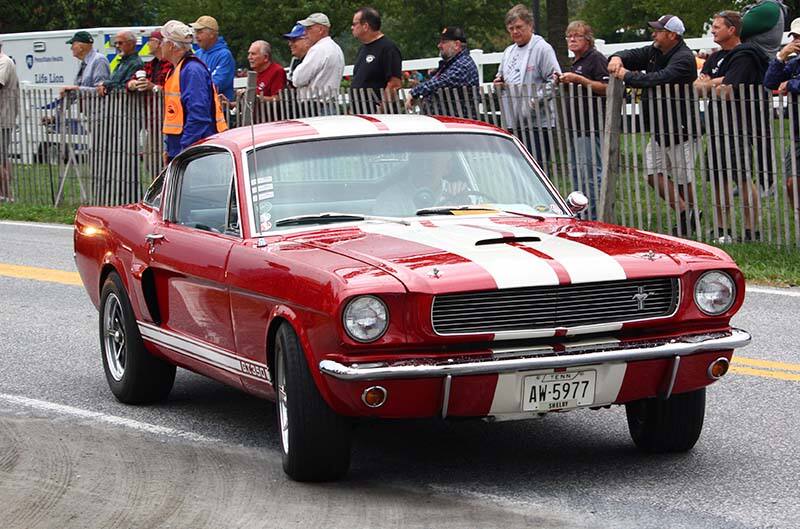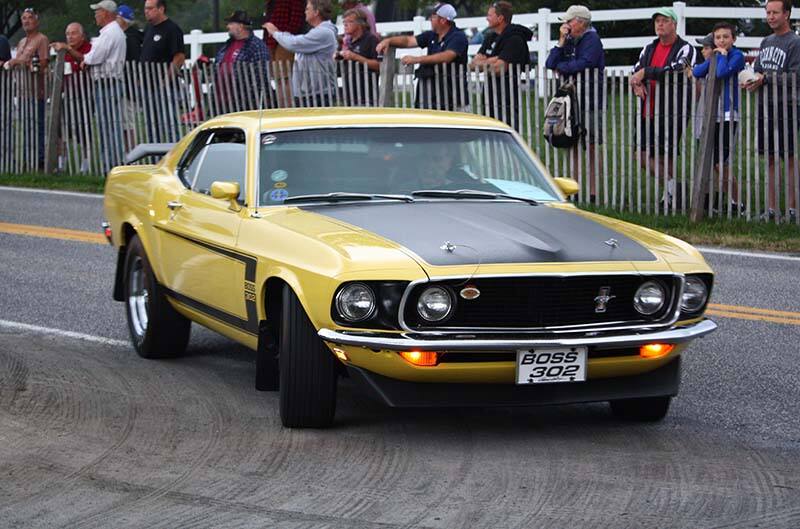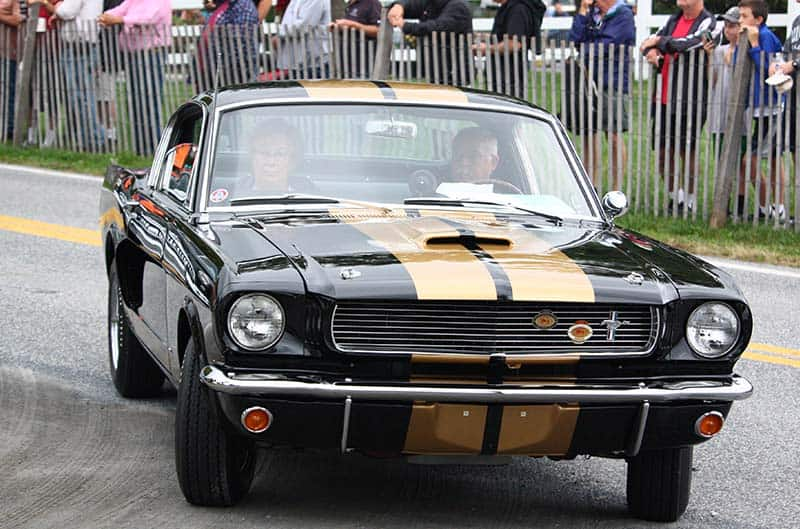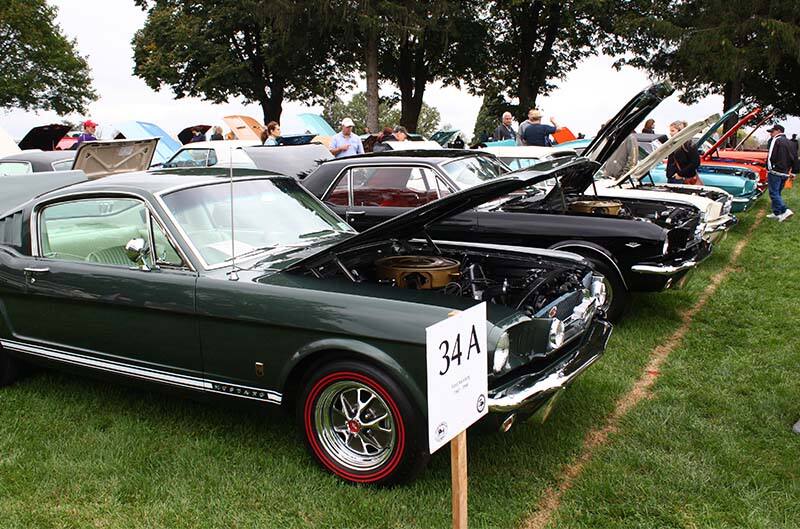 FORD PERFORMANCE PHOTOS / COURTESY JOHN F. KATZ