OVERLAND PARK, Kansas – "Toto, I have a feeling we're not in Kansas anymore." This iconic line was uttered by Judy Garland in the 1939 film The Wizard of Oz, just before her character, Dorothy, embarked on a perilous journey to the Emerald City, in search of a wizard to help her escape the Wicked Witch of the West. The classic 82-year-old film was the fitting theme chosen by the Mustang Club of Greater Kansas City for its MCA National show held July 23-25, 2021, at the Overland Park Convention Center. The sellout show exceeded its original registration goal of 400 Mustangs from all across the country – thanks, in large part, to their successful campaign to host "Mustang II Reunion VI."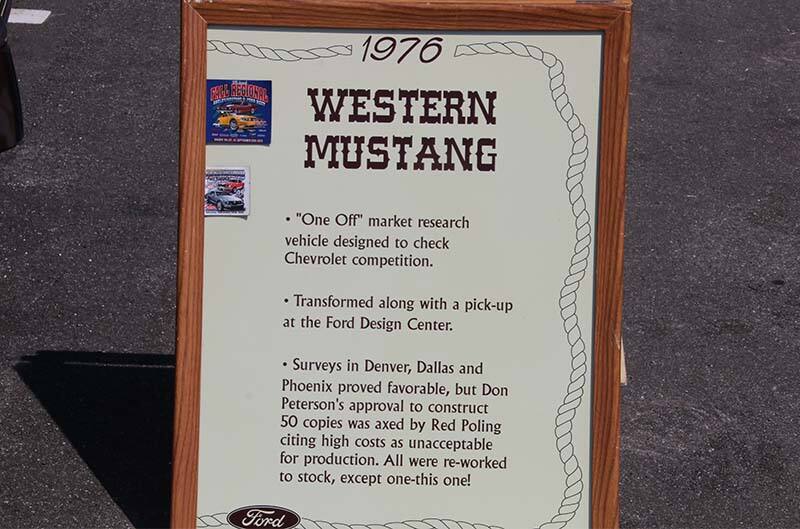 When Ford's all-new Mustang II debuted just ahead of the Arab Oil Embargo in the fall of 1973, Lee Iacocca's little jewel (as he called it) was an enormous commercial success. Selling 385,993 units in its first year (nearly triple that of its immediate predecessor) and being named Motor Trend's 1974 Car of the Year, the pint-size pony truly was the right car, at the right time. But, as its Fox platform-based successor eventually began to benefit from improved technology following the performance decreases associated with the sudden onslaught of emissions-related restrictions that had defined the Malaise-era, the little Mustang II's reputation shifted toward that of the figurative "red-headed stepchild."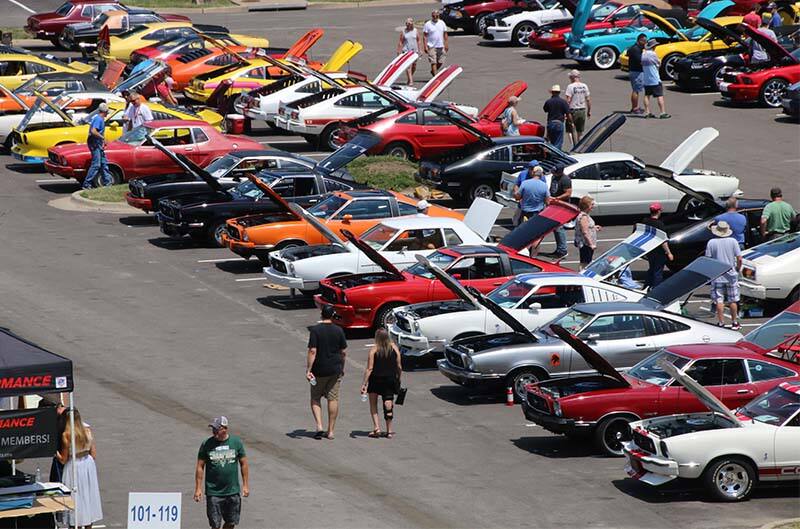 This unfortunate (and undeserved) reputation continued to plague the much-maligned mare until a series of events began to unfold that were as unexpected as the original Mustang's historic unveiling in April of 1964. First, Brett Behrens of Portland, Oregon, debuted his "Mustang Evolution" show car (based on a 1978 Mustang II) at SEMA in 2014. Featuring inspired bodywork, gorgeous blue paint, and a 6.8-liter Triton V10, the hot little Mustang shocked show-goers and netted Ford's second-generation filly its first overwhelmingly positive press reports in more than three decades.
Then, in 2016, Ford Performance partnered with the Mustang Owners Club of SouthEastern Michigan (MOCSEM) to organize and host the first-ever national Mustang II Reunion, at Ford World Headquarters, to celebrate the 40th anniversary of the Mustang II Cobra II. Conceived as a "show within a show," the inaugural reunion was only anticipated to be a once-in-a-lifetime event, but having drawn 82 enthusiastic owners (and their steel steeds), it was no surprise to anyone when the Mustang Club of Ohio volunteered to host the aptly named Mustang II Reunion II in Columbus, Ohio, the following year. The Queen City Mustangers would host Reunion III in outside of Cincinnati in nearby West Chester, Ohio, in 2018. And the Southern Illinois Mustang Association would earn Ford Performance's endorsement to host Reunion IV just outside of St. Louis, in Alton, Illinois, in 2019.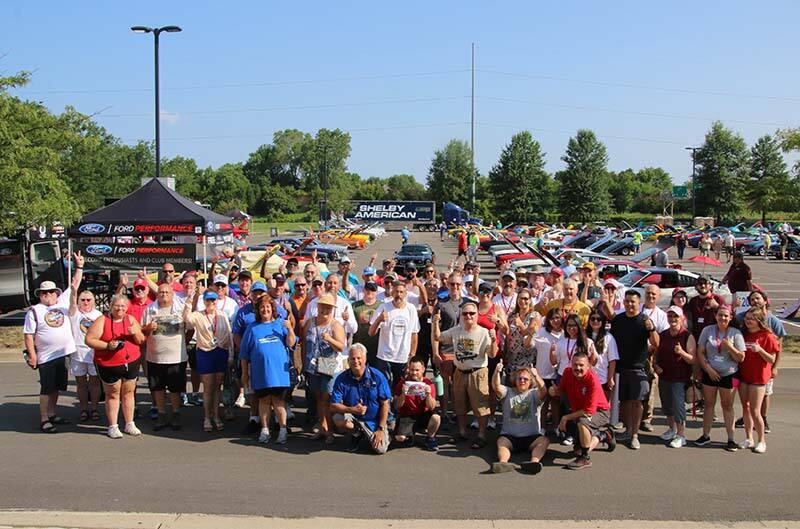 Of course, 2020 saw the arrival of the COVID-19 pandemic, and the cancelation of countless car shows across the country. Nevertheless, the Northeast Georgia Mustang Club plunged ahead with its plans to host Mustang II Reunion V at its 47th Annual Shelby Mustang & Ford Regional Car Show in Maggie Valley, NC. At the last minute, however, local COVID restrictions made it impossible (and illegal) for the club to host their show in its traditional location. Undeterred, the group moved its event to the beautiful Georgia Mountain Fairgrounds in Hiawassee, GA. Against all odds, the show drew 280 Mustangs (32 of which were IIs) the first weekend of October 2020.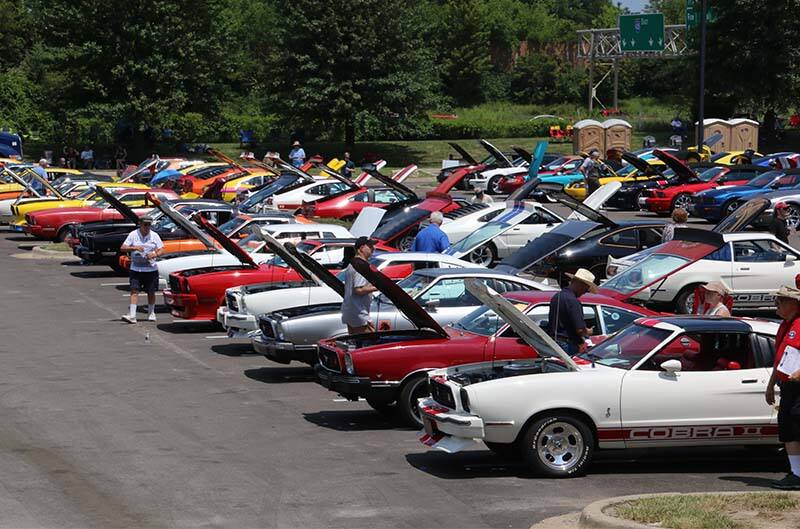 Following that first reunion in Dearborn, though, Mustang II Reunion II, III, and IV, had each seen their attendance drop a bit each year. Cognizant of this trend (ahead of Reunion V), long-time Mustang II enthusiast and Mustang Car Club of Omaha member Jack Seeber Jr., mentioned to fellow club member Robert Kennedy that he thought, at some point, a reunion would need to be hosted by an MCA National show to really spur interest again. Kennedy subsequently relayed Seeber's idea to MCA President Steve Prewitt and the Kansas City club's event planners, Ed Mardiat and Nona Hernandez. Prewitt and Mardiat, in turn, petitioned Ford Performance's John Clor for his support of the venue. Clor gave his approval, and planning for Mustang II Reunion VI began in earnest – even before Reunion V could occur.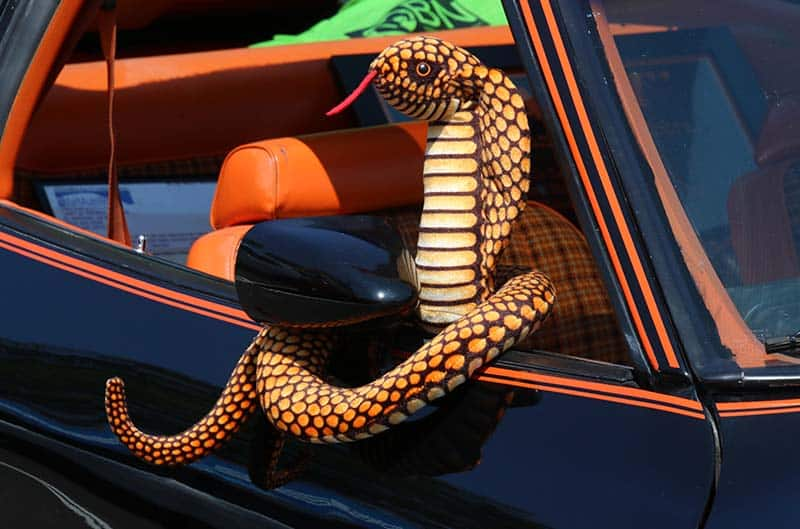 Seeber's idea, coupled with Clor and Prewitt's endorsement, the KC club's planning efforts and Kennedy's relentless promotion of the event throughout the various Mustang II social media groups, yielded no less than 54 Mustang II registrations for the historic 2021 event. Follow the Yellow Brick Road kicked off on Friday, July 23, with registrations, early judging and autocross happening throughout the day. A welcome reception in the Overland Park Convention Center's ballroom that evening featured guest appearances by Dorothy, the Tin Man, Scarecrow, the Cowardly Lion and the evil Wicked Witch of the West – all followed by a screening of Ford vs. Ferrari.

Saturday the 24th saw temperatures soar to a heat-index-adjusted 107 degrees, more judging, autocross action, a poker run, and a separate display area for all of the Mustang II's in attendance, anchored by the Ford Performance Meet & Greet display tent. It was there where the foot traffic stayed strong all day, thanks in part to the free Mustang poster giveaway sponsored by Ford's Club Connect program, and all of the extra hands that Karen (and Mitch) Mitchell and the whole Show Me Mustang Club (SMMC) entourage out of St. Louis offered in sweat-inducing poster-rolling duty. Adding to the draw was that the tent also served as the info booth for the II Reunion, where Steve and Angie Caesar of the Mustang Club of Mid-Michigan helped with Reunion VI commemorative clings and logo merchandise. It didn't hurt that the MCA's Prewitt parked his own Mustang II Ghia right alongside the text, next to Ford retiree Doug DeLorme's famed Mustang II "Western Edition" prototype.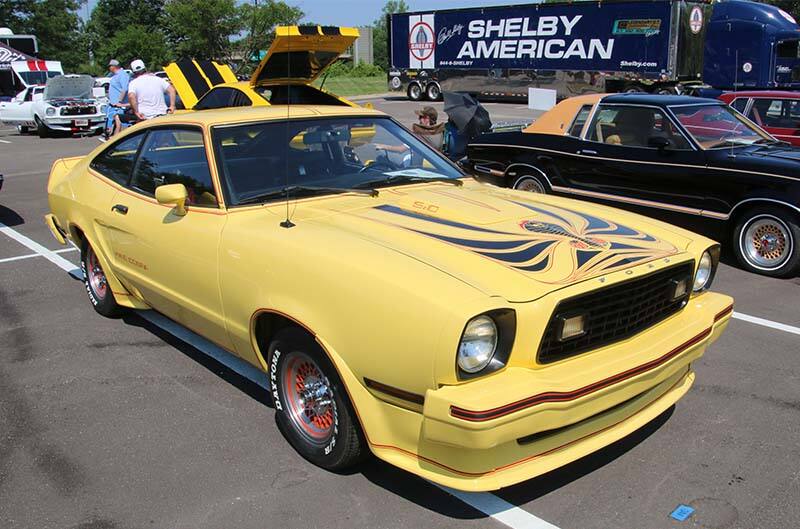 There were plenty of II highlights in addition to all of the fine Mustangs always in attendance at an MCA National show. Kennedy's own super-rare "Classic II" Mustang II convertible was on display at the show, plus three of the only seven Monroe Handlers ever built were at this same event – talk about rare II's! There was even a 1974 model here. Maybe most jaw-dropping of all was to see an enclosed semi-hauler pull up and unload no less than five spectacular Mustang II's from Steen Traxler's private collection out of Wisconsin. Among them were two of the lowest-production King Cobras, in Yellow and Orange, plus an incredible V-8 Ghia that would make Lee Iacocca proud. And with Reunion VI commemorating the 45th anniversary of the Mustang II Stallion, he also rolled off an almost never seen black-on-red Stallion, to keep Michigan's Mike and Kris Campbell's own black-on-silver Stallion company on the show field. Steen is proof that there are plenty of II owners yet to reveal their treasures.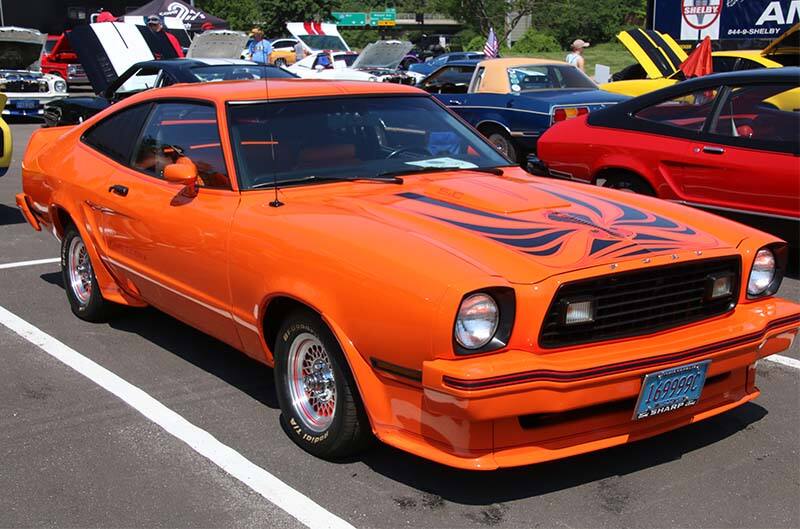 Ford Performance hosted its traditional Mustang II Reunion get-together on Saturday night, where Kennedy was awarded a special Ford Performance Appreciation Award for his work on behalf of second-generation Mustangs in the hobby, and Mr. Traxler was given a Ford Performance banner for his efforts getting his spectacular group of II's from Wisconsin to Kansas City. The evening pizza party also featured several Ford Performance giveaways and speeches by a newly expanded list of enthusiastic supporters in the Mustang II collector hobby. Clor emceed the event and delivered a presentation on the Ford Performance Club Connect program, while Kennedy presented the first annual George Ftikas' Unbridled Spirit Award – an award created to honor the late George Ftikas, a well-loved member of the Mustang II community who passed on January 22 after a tragic battle with brain cancer. After the Unbridled Spirit Award was accepted by Bryan Castillo on behalf of the Ftikas family, Reunion VI attendees were then treated to a special edition of Kennedy's popular Adapt or Die: The Mustang II Story YouTube documentary.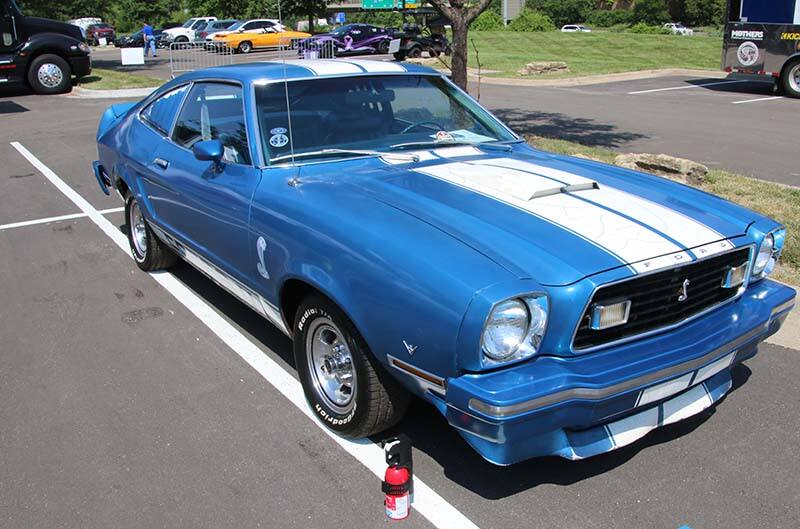 The main show's Sunday morning breakfast featured a presentation by Shelby American executives and team members (who auctioned off a few very special items to benefit Children's Mercy and The Children's Place KC), and a formal MCA awards ceremony that just so happened to be dominated by second-generation Mustangs! In total, the Mustang IIs accumulated 17 gold awards, 11 silvers, and 5 bronze awards, with 17 of the 54 registered as "Display Only" – and six not actually making it to the show.
From start to finish, Mustang II Reunion VI was a tremendous success. It marked the first time a Mustang II Reunion has ever been hosted by an MCA National show. It was by far the biggest showing of IIs since Reunion I. And, it may well be remembered as the day the Mustang II finally transcended its once damning reputation as an ill-conceived and underpowered outsider, long perceived to be out of step with its previously more muscular stablemates. As of this writing there are nearly a dozen venues and clubs who have put their hat into the ring to host Mustang II Reunion VII in 2022.
With several of those offers coming from MCA-affiliated clubs, Ford Performance has organized a Mustang II Reunion Advisory Committee to review the venue opportunities for Reunion VII, made up of a team of dedicated Mustang II owner-enthusiasts. Stay tuned to FordPerformance.com to find out where and when Reunion VII will be held next year. Perhaps the real upside to all of this was to finally see so many smiles on the faces of long-discouraged II owners now having their cars recognized, as well as so many MCA members who have a newfound appreciation for seeing so many Mustang II's in one place. It appears that this Mustang II momentum has now been able to overcome the years of cancel culture that would have us forget this integral part of Mustang's past, and has finally given Ford's second-generation Mustang the respect it had deserved for so many years.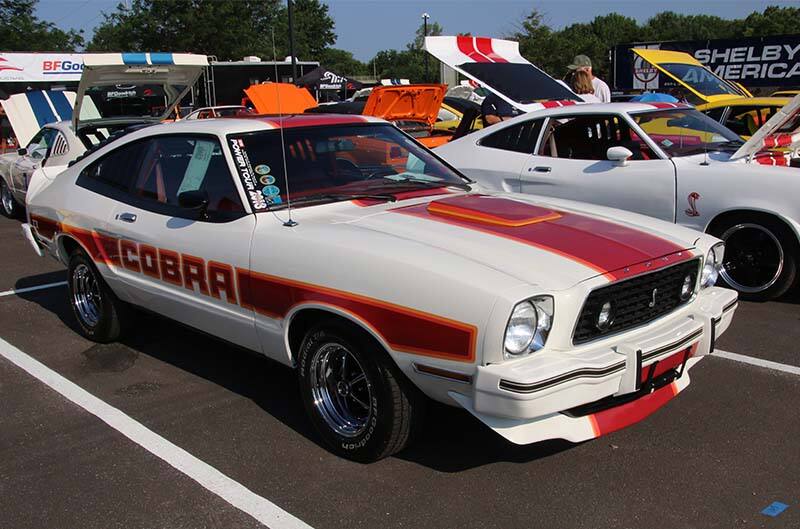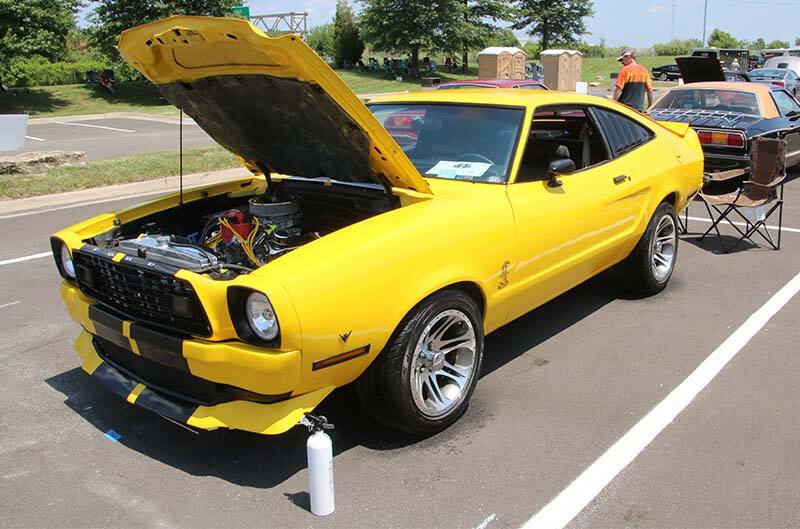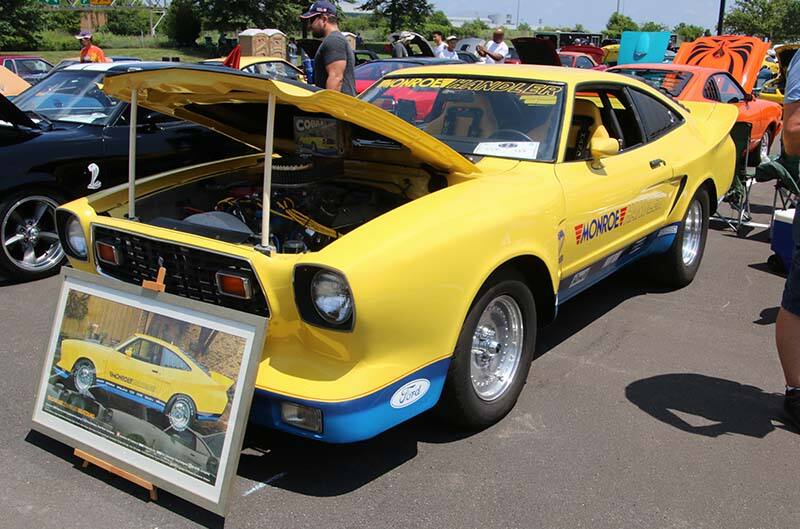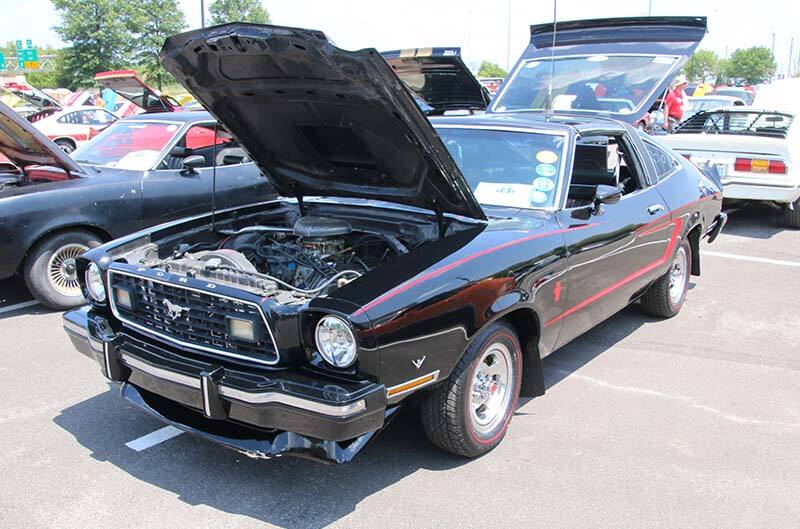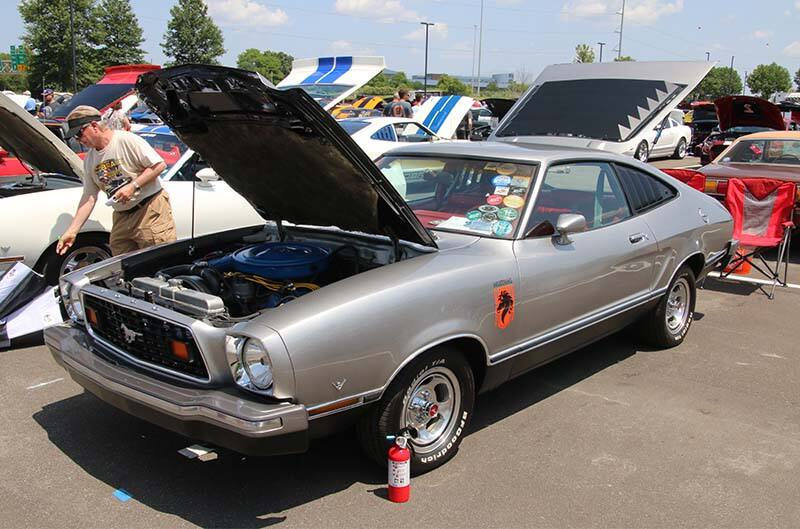 FORD PERFORMANCE PHOTOS COURTESY DONALD FARR / MUSTANG TIMES MAGAZINE