ODENVILLE, Ala. – Being active in the Ford enthusiast hobby brings countless opportunities to celebrate the storied heritage of the Blue Oval brand. In addition to the Ford cars, Ford car clubs and Ford car shows, we love to tell the stories of Ford car people, and the Ford car places they have helped create and support all across the globe. Some places where the Ford name is enshrined, such as The Henry Ford museum and Greenfield Village in Dearborn, Michigan, have enjoyed world-renowned popularity. And certainly the famed Ford Rotunda, which had once stood along Schaefer Road also in Ford's suburban Detroit hometown of Dearborn, was hallowed ground to Ford fans for decades.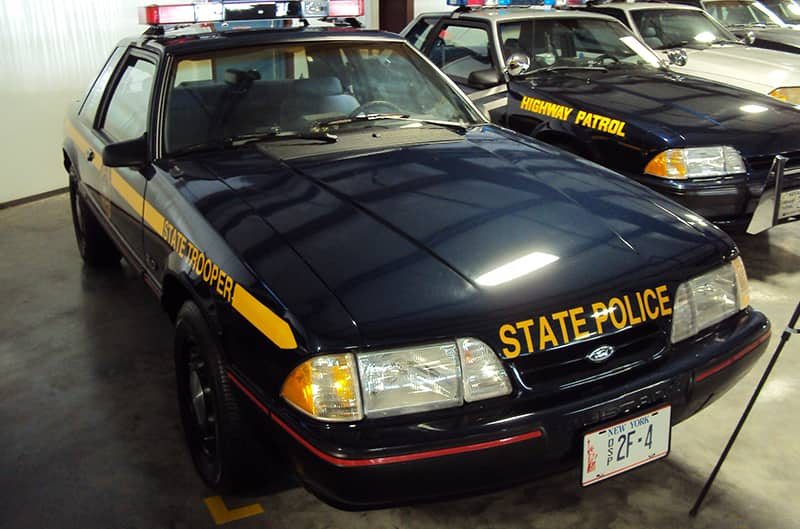 Ever since it had opened to the public in May of 1936, the Ford Rotunda served as the brick-and-mortar face of Ford Motor Company. After being closed during the World Wars, its reopening in 1953 featured all sorts of design and development displays and exhibits that helped bring the Ford story to life for thousands of visitors. By the early 1960s it was one of America's top tourist attractions. Unfortunately, a massive fire on November 9, 1962, destroyed the Rotunda -- and with it the spiritual home of Ford fans.
Dreams to rebuild the Rotunda never materialized, and despite the promotion of other notable Ford landmarks over the past half-century, including Detroit's Piquette Avenue Plant, the birthplace of the Ford Model T, none have carried more fan support than the possibility of building a museum for what is perhaps Ford's most treasured nameplate – the Mustang. After a Ford-supported effort by the Mustang Club of America in the early 1990's had failed to break ground on a national Mustang museum, interest in, and discussions about, the idea was still high well into the early 2000's until he economic recession that bankrupted other automakers had all but killed off such plans.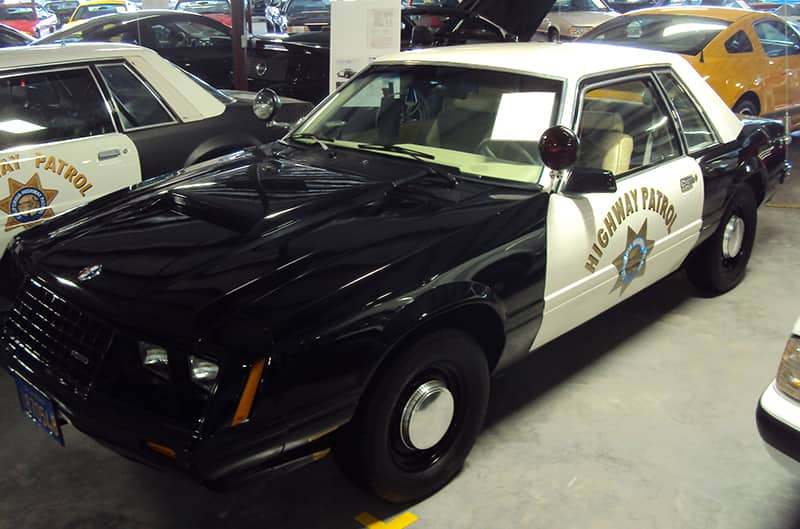 But the Mustang's 50th anniversary celebrations during 2014 rekindled the motoring public's desire for a museum dedicated to the Ford Mustang. It was then when Ford enthusiasts took it upon themselves to get something built. Sure enough, by April of 2019, Ford and Mustang fans flocked to suburban Charlotte, North Carolina, for a "55 Years of Mustang" event at the newly opened Mustang Owners Museum in Concord, NC, just down the road from the Charlotte Motor Speedway. But hearts sank less than a year later when the museum had moved out of its newly constructed home to a smaller building across the street.
Anyone who cares about the Ford Mustang should care about having a Mustang museum, and the efforts of the Mustang Owners Museum's master, Steve Hall, to keep the idea alive despite a series of financial challenges is both commendable and worthy of fan support. Ford Performance toured the newly relocated museum (MOM) and visited with Hall for an upcoming story on FordPerformance.com. But our interest for some time now has been focused on visiting "that other Mustang museum" down in Alabama only about a six-hour drive from Charlotte -- the Mustang Museum of America.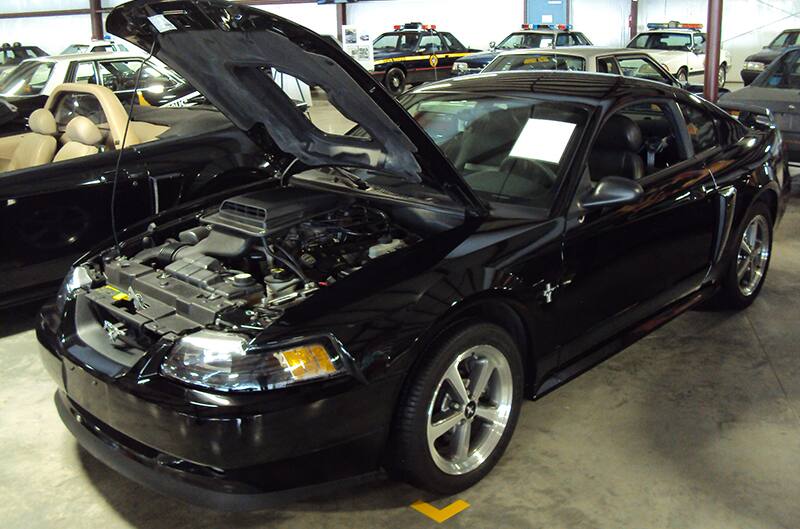 Haven't yet heard of the Mustang Museum of America (MMoA)? Exactly – that's why we needed to go there. The MMoA didn't open with all the fanfare and publicity afforded to the Mustang Owners Museum, and doesn't have the social media presence, event-based interaction with Mustang clubs and weekly email newsletter that Hall provides for MOM. But what it does offer is uniqueness, a down-home family Mustang atmosphere, the world's largest collection of SSP Mustangs and lots of room for growth. After being tipped off by some of you that it was a gem of a place to experience, we made the call to set up a visit to the big Mustang museum in the little Alabama town. While Odenville, Alabama -- situated about 20 miles northeast of Birmingham -- is home to less than 4,000 residents, it's also now home to the freshly constructed, 30,000-square-foot Mustang Museum of America that boasts an expansive lot whose grassy area could easily host a car show with a few hundred participants.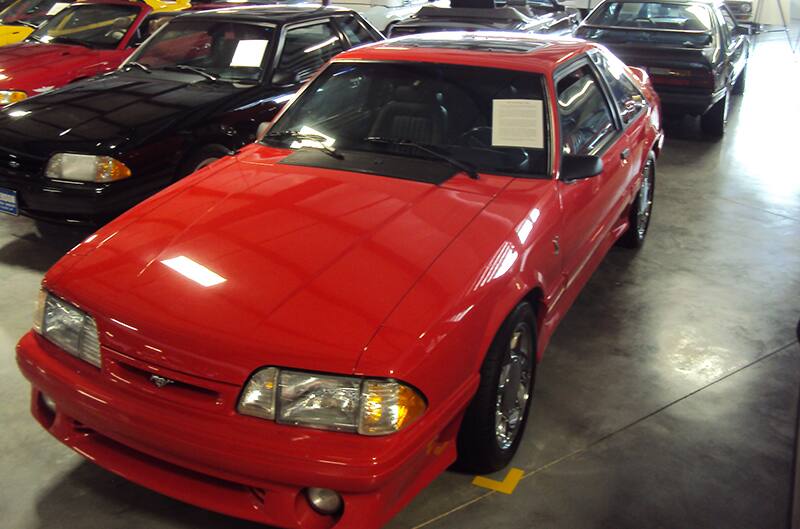 The big, blue-steel, climate-controlled building now gaining proper fame as the Mustang Museum of America had opened its doors to the public on March 17, 2019, and has been drawing an increasing number of fans and visitors since. The museum is the realization of a dream for longtime Mustang collector and enthusiast Robert Powell, who admitted he'd been thinking about building a museum for 15 years before finally deciding to make it a reality about five years ago. Powell grew up in Alabama and says that when he first spotted a new Mustang at a local filling station as a teenager, he thought it was "the most beautiful car on the road."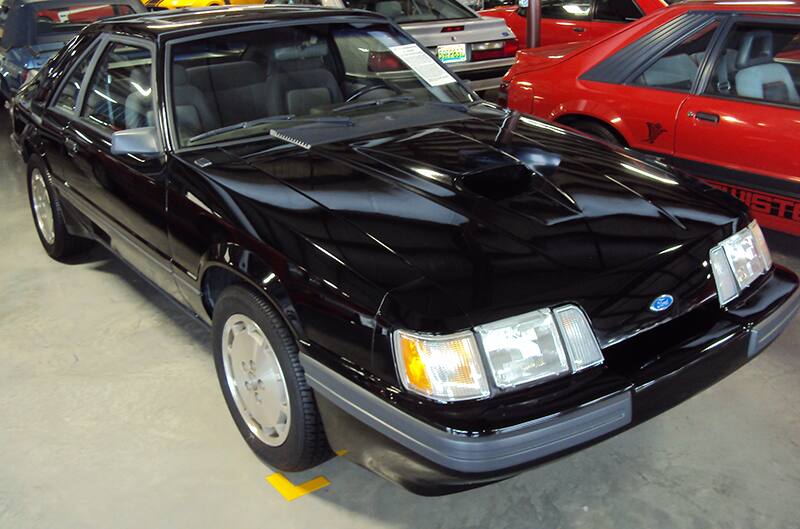 Lots of Mustang people down South know of Bob Powell, as he'd served as president of the MCA's Tampa affiliate club for years before his work brought him back home from Florida. After experiencing the Mustang 45th Anniversary MCA celebration event at Barber Motorsports Park, Powell and his wife and sons felt it was time to take the idea of opening a Mustang museum in Alabama seriously. Like the Mustang Owners Museum which can expect a fan draw from nearby Charlotte Motor Speedway, building a museum in the Birmingham area near Barber Motorsports Park and the Talladega Superspeedway made a lot of sense for Powell.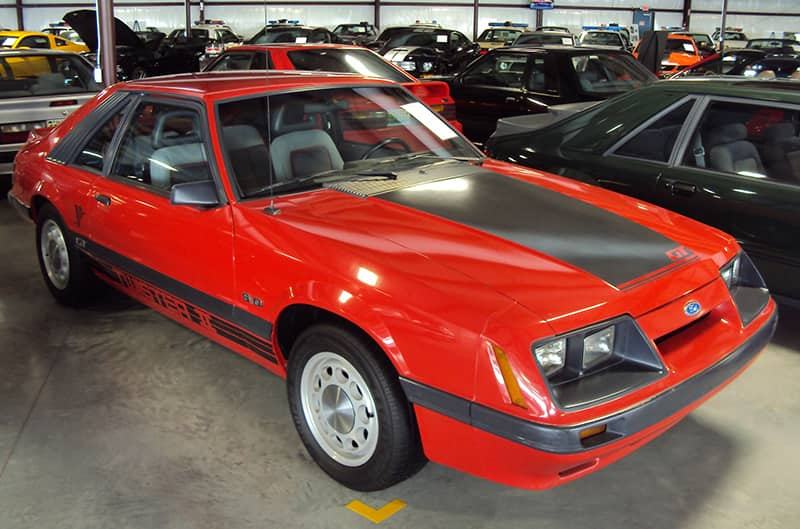 "I looked around for property in that area and even talked to the people at Barber, and they were very supportive," Powell told us, despite the fact that Barber has its own Vintage Motorsports Museum (with 1,600-plus motorcycles on display there) and there's also the International Motorsports Hall of Fame museum next to the legendary speedway in nearby Talladega County. Talks went from having Powell's sons bring some of their cars to events at Barber as a promotion, to the possibility of collectively cross-promoting their separate attractions. It turns out that the response in support of Powell's efforts to build a Mustang museum was far better than he had expected. Instead of seeing each other as competitors, all parties took a big-picture approach -- even to the point of considering the creation of a regional museum pass that would cover several of the museum and track attractions for the price of one ticket.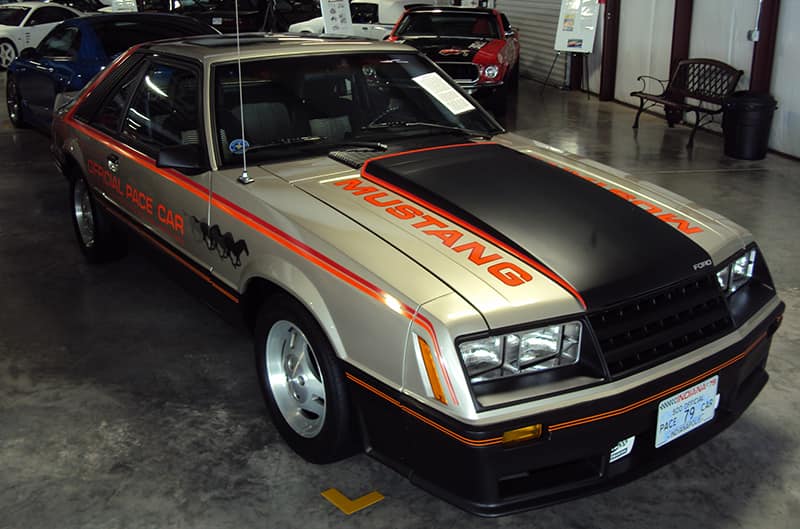 But Powell soon discovered that the cost of land, permits and construction in the greater Birmingham area would be prohibitively expensive for such a branded start-up, so he began looking at possible locations in his own St. Clair County. As he had explained to a local reporter, "I moved here when I was six, grew up here, went to school here. St. Clair has been good to us. We feel loyalty to this area, so our family thought it would be natural to open a museum here."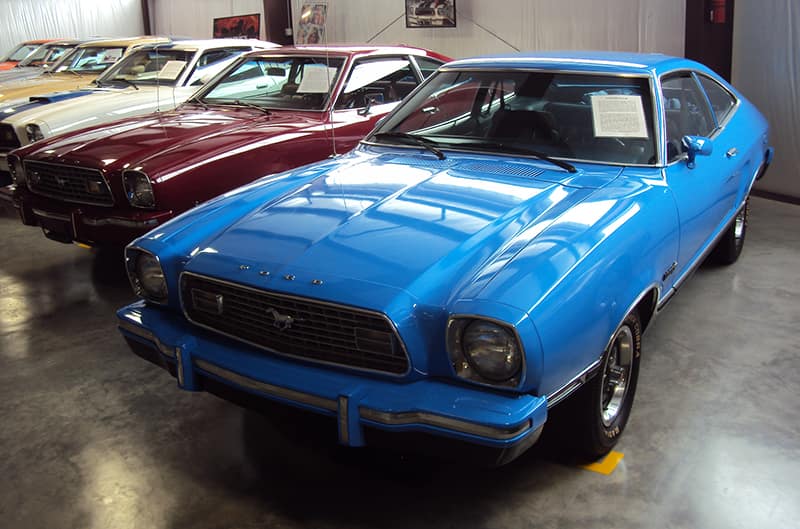 With the support of local civic leaders and business owners alike, Powell unveiled his plans for building the Mustang Museum of America in Odenville during a special community meeting that was held in mid-2016 after property had already been secured and plans for the building itself were drawn up. Between Powell, his wife, Carolyn, and sons Jonathan and Gary, the family already had more than 70 Mustangs in their personal collections that could seed the museum. Most of the 110 cars now on display are privately owned with placeholders set aside for some Mustangs that are presently being restored. The Powells prefer to show cars as close to original condition as possible, although some notable examples do receive a partial or full restoration to bring them up to display standards.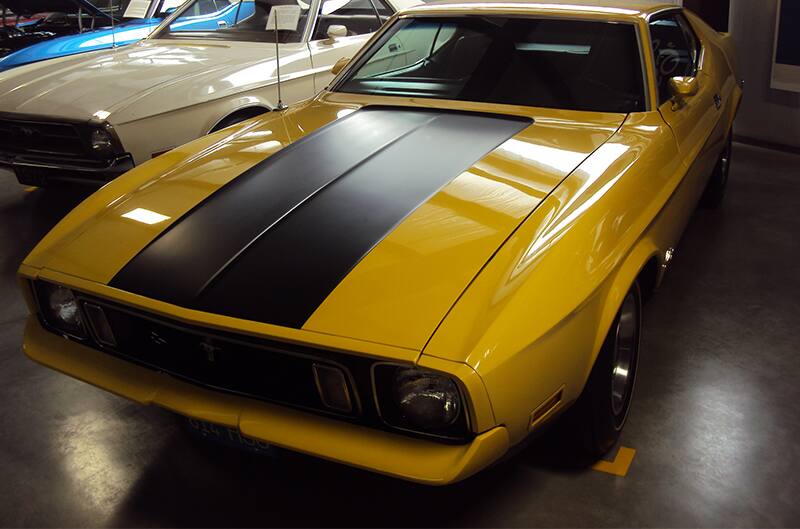 Powell, who is recently retired from a Caterpillar, Inc., subsidiary called Progress Rail Services Corp in Albertville, Alabama, had set up the museum as a nonprofit organization "dedicated to the celebration preservation, education and display of the Ford Mustang." Museum operations are overseen by a seven-member board of directors; Bob serves as the managing director, with his son Gary as the museum manager and his other son Jonathan as an assistant manager.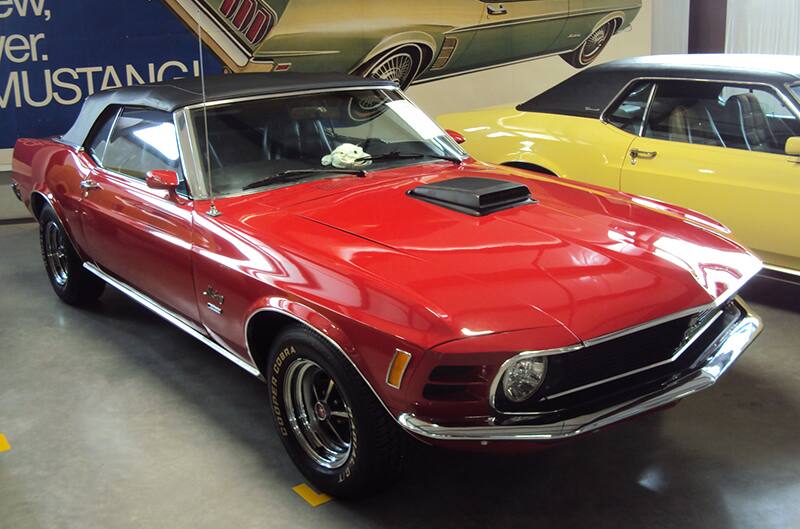 Their goal is to have at least one model from each of the Mustang's 56 years of production on display, as well as a police car version from each of the 29 states that used SSP (Special Service Package) Mustangs for highway patrol service. While the museum is just a few cars shy of the first goal, they are only one SSP Mustang away from having one from each participating state – only missing an Indiana Highway Patrol car. (If you happen to know of an available Indiana SSP Mustang from 1988 or 1989, by all means contact the museum!).
Remember we mentioned "uniqueness?" Yes, the museum's comprehensive display of SSP Mustangs is a surprise and something that truly sets it apart, but many of the rest of Mustangs here are not your typical museum models. While most every Mustang collection features a GT, a Mach 1, a Boss, a Shelby and an SVT or two, the Powells' collection features many one-off specialty, regional and/or promotional models rarely seen in museums. (Did you know King Cobra Malt Liquor had a Mustang promo model? Neither did we, but one is here!) Other brand promo and pace cars are here too, and even a Mustang II section dedicated to the Charlie's Angels TV series replete with a Blue-over-White Cobra II.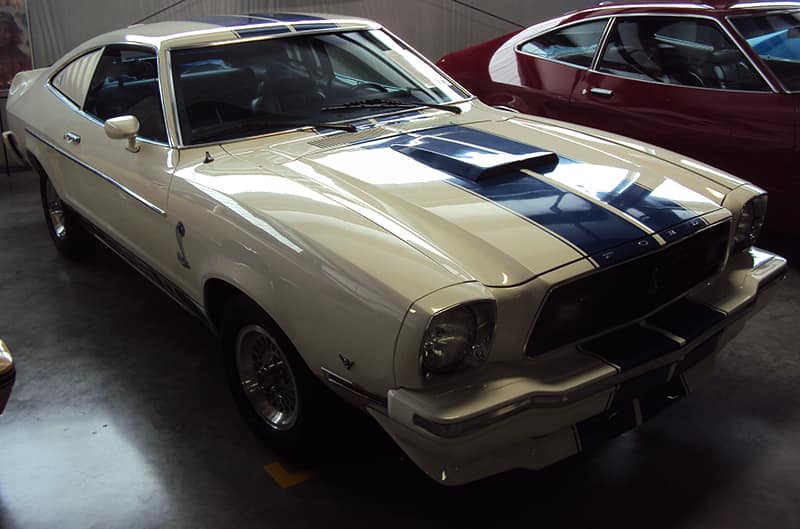 From a prototype Fox Body to tribute race cars and an SSP that was used by the U.S. Air Force as a chaser for the U2 spy plane to make sure the wings were low on takeoff – each one of the cars on display at the Mustang Museum of America has a unique story to go with it. What's nice is that the cars here are angle-parked and not spaced door-handle to door-handle, so you can really see them well. There's natural light from top-wall windows, and we were blessed to have both Bob and Gary walk us though the entire facility while sharing so many great stories about the cars on display here.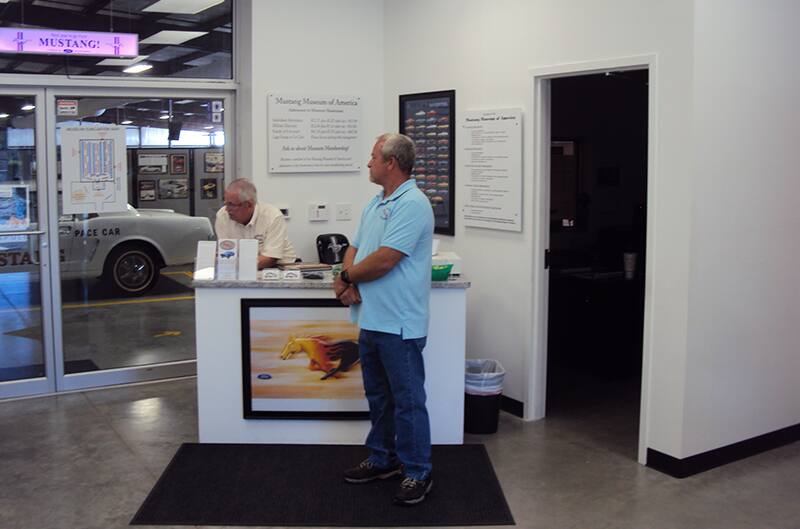 No, it's not the "Man Cave" that the new Mustang Owners Museum has created in Charlotte, but there are some small displays for Mustang memorabilia in here, as well as wall-mounted magazine articles and an actual full-size billboard skin from Mustang's "glory days." The museum even has a nice gift shop, and will surely spark conversations about Mustangs once owned, never before heard of, or ones that "got away" and wished were never sold. In a nutshell, it will take some time to see and appreciate all that's here, but you'll instantly see it is run and managed by a fine family and true Mustang people who have the hobby's best interest at heart.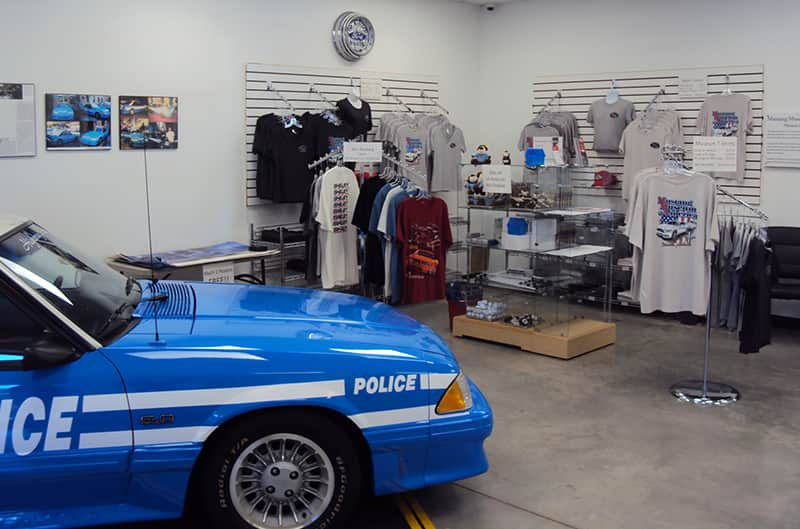 Check out MustangMuseumOfAmerica.com or its Facebook page for info about visiting. Gary and Bob treat you like family, and welcome the opportunity to host your group or next club show. While the museum is celebrating its first anniversary this year, we hope is has a hundred more. No, Odenville, Alabama, isn't right off the Interstate, but I assure a visit is well worth your drive from anywhere.
FORD PERFORMANCE PHOTOS / COURTESY JOHN M. CLOR