Most people have heard of the phrase, "Six Degrees of Separation," which describes the theory that all people are six (or fewer) social connections away from each other. But could the same idea that a chain of a maximum of six "friend-of-a-friend" relationships could be all that separates the random discovery of an incredibly rare and significant car nearly a half-century ago with the story of whatever happened to it? It certainly seems the case with the story of my barn find GT40.
Well, maybe I should call it a "field find."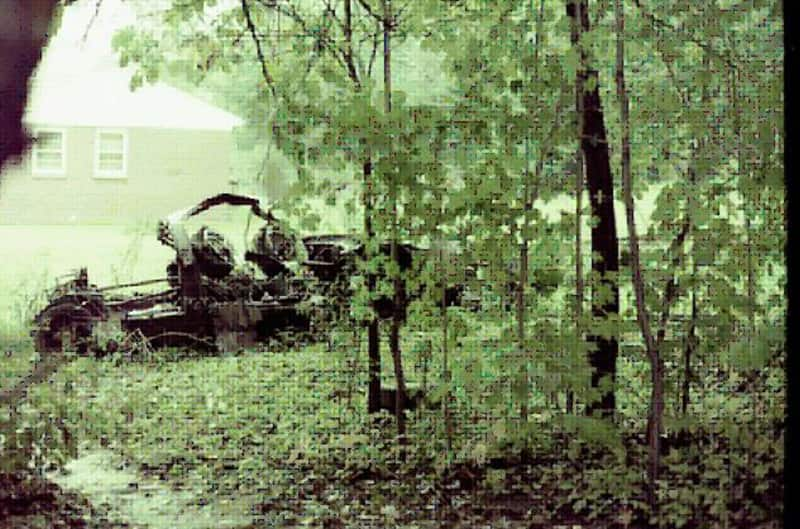 Back in 1971, I purchased a 1966 Shelby GT350. The car was bone stock when I bought it, and I proceeded to modify the car and run it in gymkhanas and open-track events. I added a roll bar, dual quads, a rear sway bar, side pipes, rear seat-delete package tray, and a set of 15-inch Shelby 10-spokes. I mounted 15-inch B. F. Goodrich Radial T/A's on the 10-spokes, and that is when I came across a very interesting find in a field in Ohio.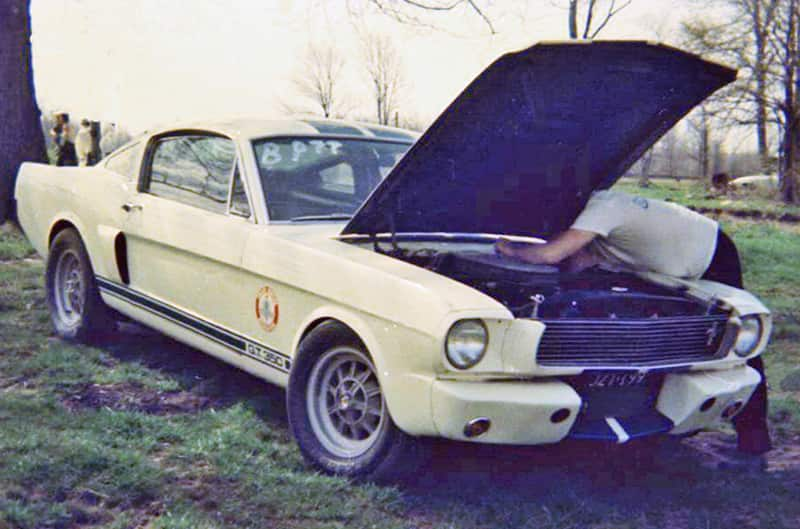 I had discovered a good source for used take-off "test tires" in Medina, Ohio. I was out there one afternoon to pick up my used BFG's, and while waiting to have them mounted, wandered around behind the shop to look around for any kind of interesting stuff I might find in the piles of treasures that typically surround a busy automotive repair shop that does a lot of custom work on high-performance cars. Well, far beyond the shop past the trees, I spotted something that looked very interesting. When I made my way past the trees into a clearing, THIS is what I found: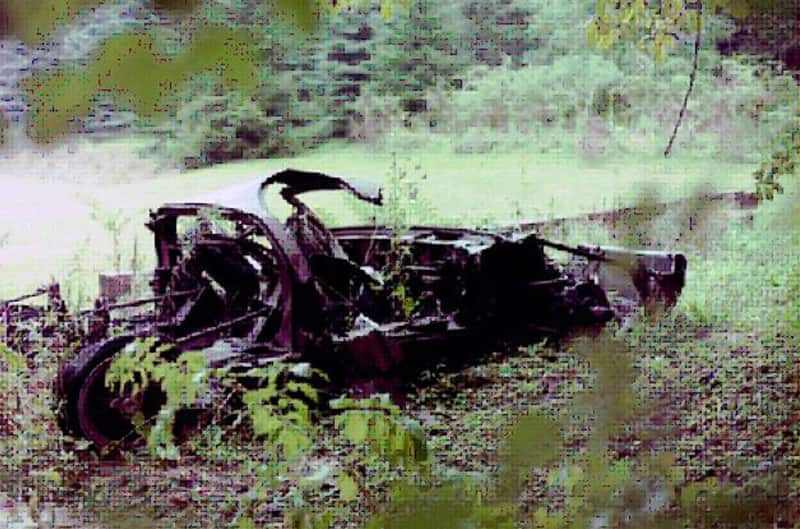 I recognized it as a Ford GT40 road car (the Borranni wire wheels indicated to me that it was an early street model). When I asked the shop owner about it, he said it was sitting there tied up in litigation while the owner was trying to sue Ford for selling a race car for the street. The car's owner was a local guy who was seriously burned when the car caught fire.
I acquired a couple of pictures of it before it had burned (after a cross-country winter drive from St. Louis to Chapel Hill, North Carolina):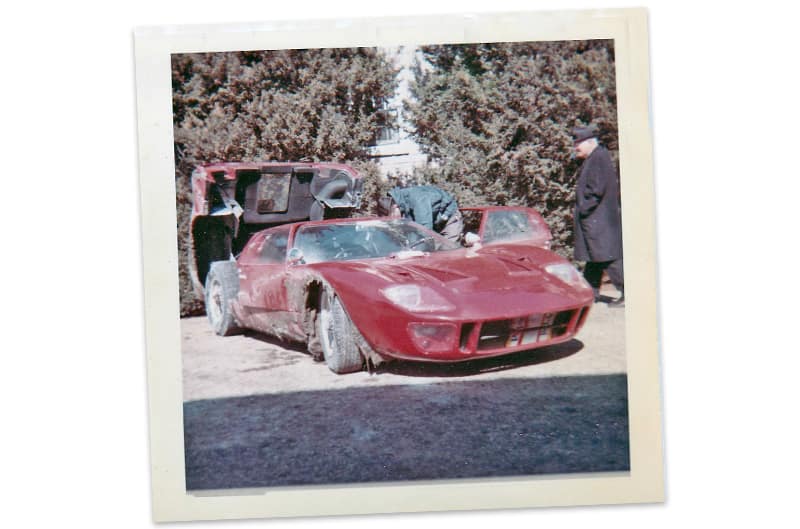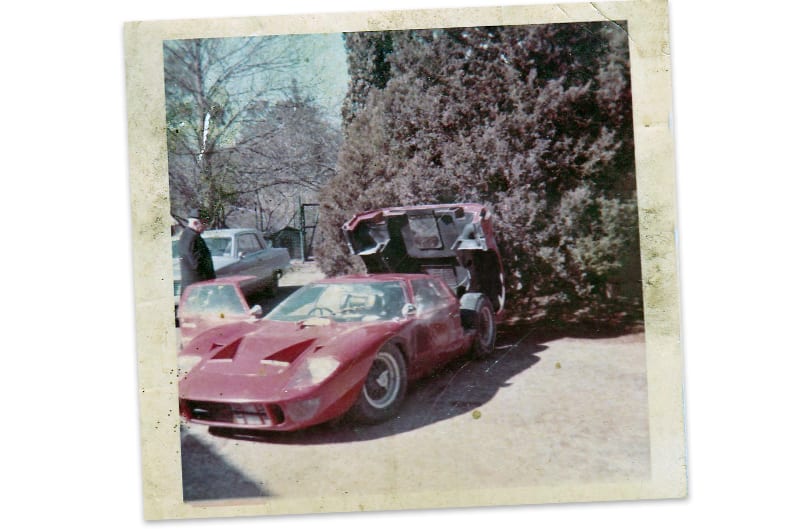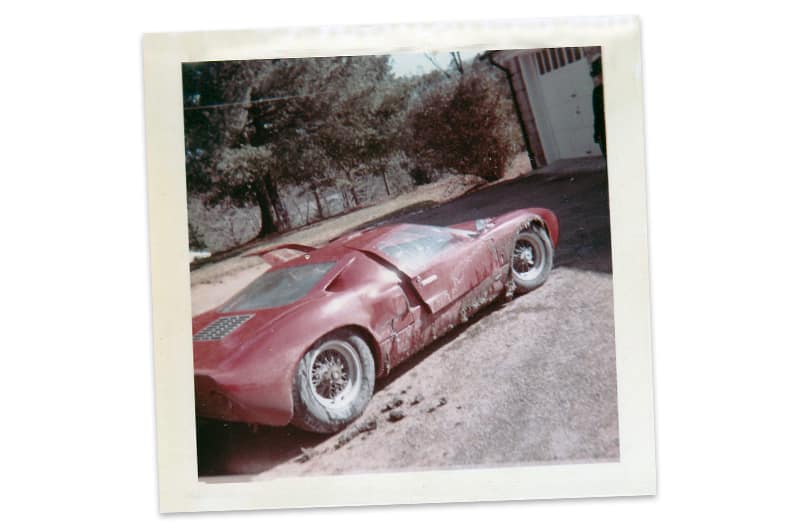 Many years later, somewhere around 2002 or 2003, I would come into contact with additional info and finally be able to identify the burned hulk as Ford GT40 P1070. (To get some additional background, here is a blog about the rusted hulk Ford GT40 P1070: Ford GT40 P1070)
It was about that time when I ran into Fran Kress at the annual Columbus, Ohio, All-Ford Swap Meet. I knew that Fran was into GT40's, so I asked him if he knew anything about this GT40 that I had seen then-30 years ago. Turns out, he certainly did, as he had currently owned it! He had bought the car without a title, and was negotiating with the guy who had been burned in the car (and kept the title as a souvenir) to acquire the original title to go with the car. Fran was eventually able to work out a deal with the former owner to purchase the original title. But Fran then sold the car, the title, and a new GT40 tub to a fellow in England back in 2005.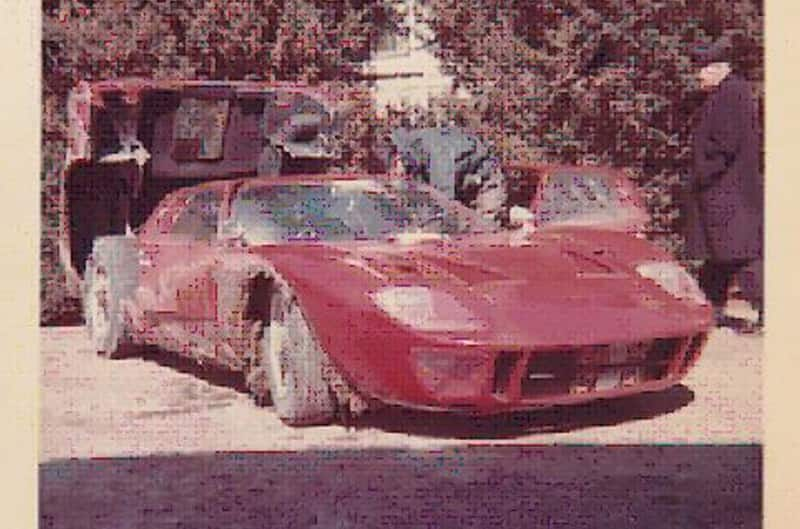 Sometime after I had talked to Fran, I actually met the guy who had been burned in P1070 at the big Woodward Dream Cruise in Detroit. He had some significant scarring from his incident in the car, so I decided it would probably not bring back pleasant memories for him to discuss the GT40, which is why I did not ask about it.
In 2007, I visited Fran at his home in Pittsburgh. His garage was so full of cars, parts and tools that you could hardly walk around in it. There were three original 289 Cobras, a GT40, and an R-Model Shelby – the kind of stuff you might expect to see in a 20-car marble-floored garage of some rich millionaire collector -- all stuffed into a 2-1/2 car garage! Also in there, hanging from the ceiling, was a brand-new GT40 tub. Fran told me it was one of just two very rare "Tennant panels" GT40 tubs that he had purchased back when he was preparing to restore P1070.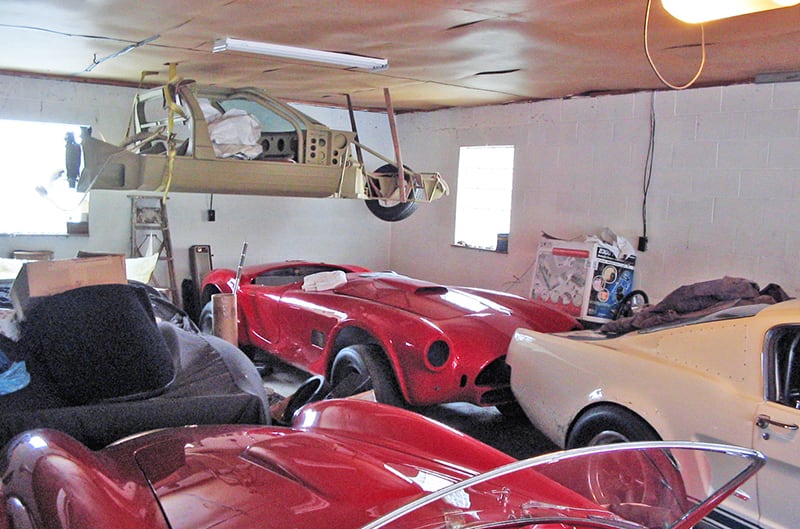 After that, the whereabouts of my "filed find" GT40 and P1070 have finally come to light. According to the latest info I have been able to find, a racer in England has the recreation of P1070 (which was built from the Tennant panel tub) that he vintage races. He also owns the rusted, burned-out hulk of what was the original Ford GT40 P1070.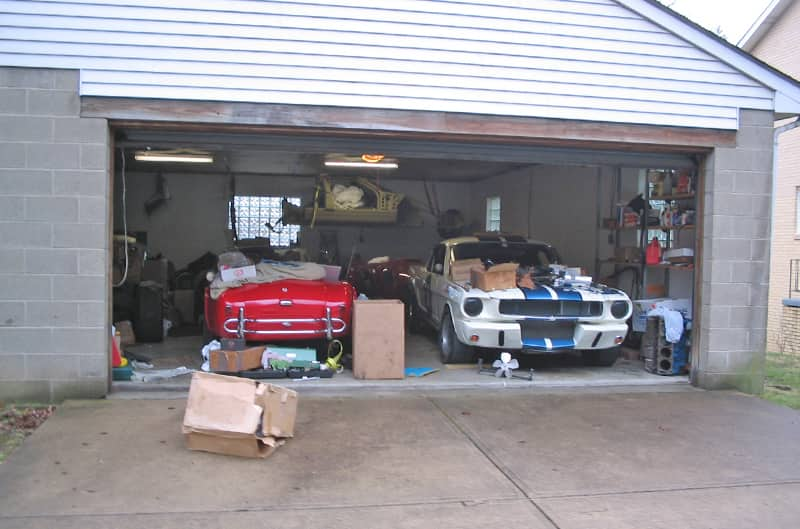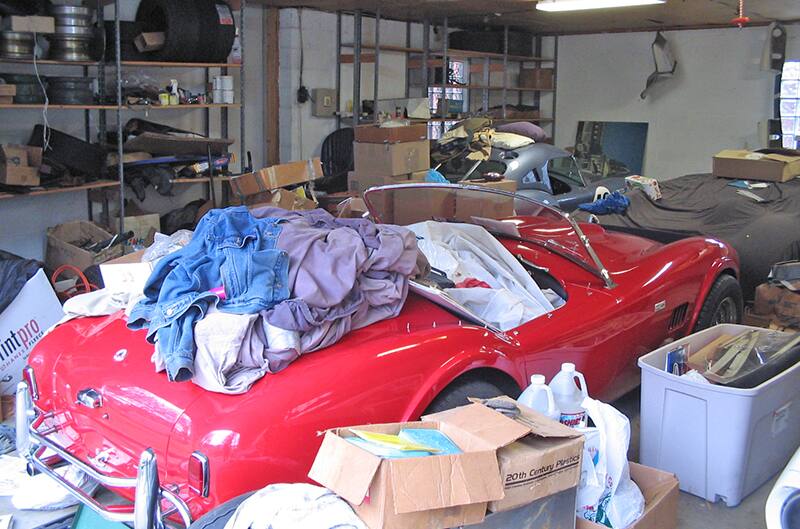 FORD PERFORMANCE PHOTOS / COURTESY JEFF BURGY COLLECTION