CARLISLE, PA – It was 25 years ago this summer when a trio of marketing staff members from the Ford Special Vehicle team decided to travel to a sprawling fairgrounds in central Pennsylvania to scout out a then-brand new event called the "All-Ford Nationals." Arriving with a 1995 SVT Mustang Cobra, a Cobra R model and an SVT F-150 Lightning pickup packed with about 1,000 posters and a 10x10 tent, they were the first and only Ford Motor Company representatives in attendance. They saw thousands of Blue Oval fans that day who were celebrating hundreds of collectible Fords across a show field covering the grassy fairgrounds in Carlisle, PA. And they knew they'd be back.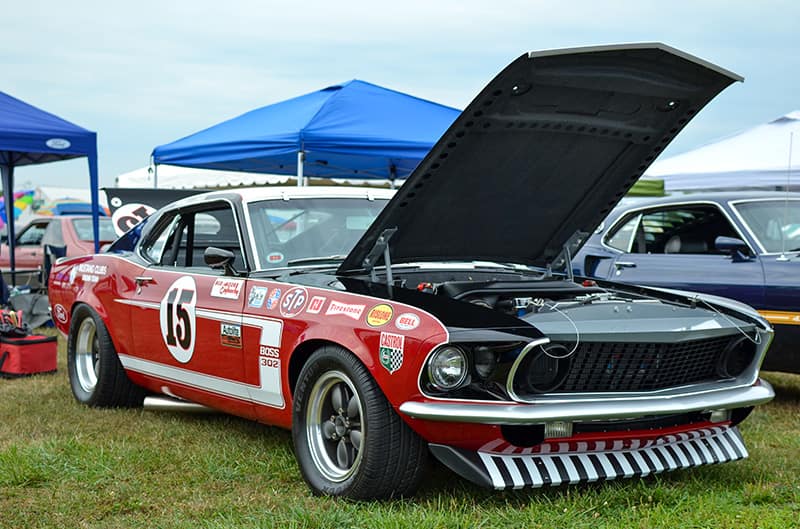 Indeed, now a quarter-century later, one of those same team members has the distinction of attending every Ford Nationals show since. That's because over the years, this show has grown to become one of the largest events of its kind on the planet. In recent years it has seen more than 3,000 Ford-produced vehicles on the show field while being admired by some 40,000-plus attendees over the three-day weekend, as well as drawing more than 1,000 vendors selling all sorts of Ford-related parts, accessories and memorabilia. It's no wonder that the all-Ford event on the Carlisle Fairgrounds has become the must-see car spectacle of the summer. Now known as the Carlisle Ford Nationals and typically held on the first weekend in June each year, the show is a bucket-list event for any Ford fan.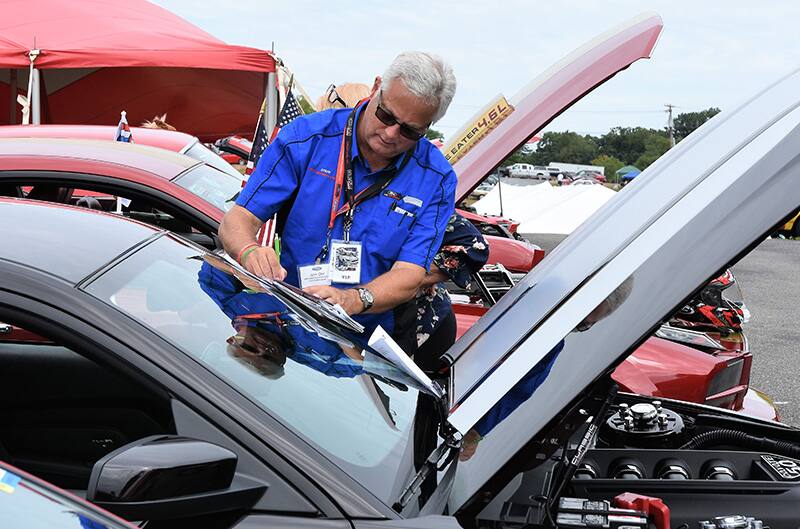 Every year, the Carlisle Ford Nationals features different themes and celebrates different vehicle "anniversaries" – all while bringing together what is perhaps the most eclectic assemblage of Ford-produced vehicles in the world. Thanks to both a large Ford corporate footprint and a high level of participation by vehicle owners, each show offers a unique view inside Ford product history – which is why folks keep coming back year after year: If you don't see it here, it likely doesn't exist. There's even a parade of Fords after the show on Saturday that rolls from the fairgrounds into Downtown Carlisle and stops there for an evening street party.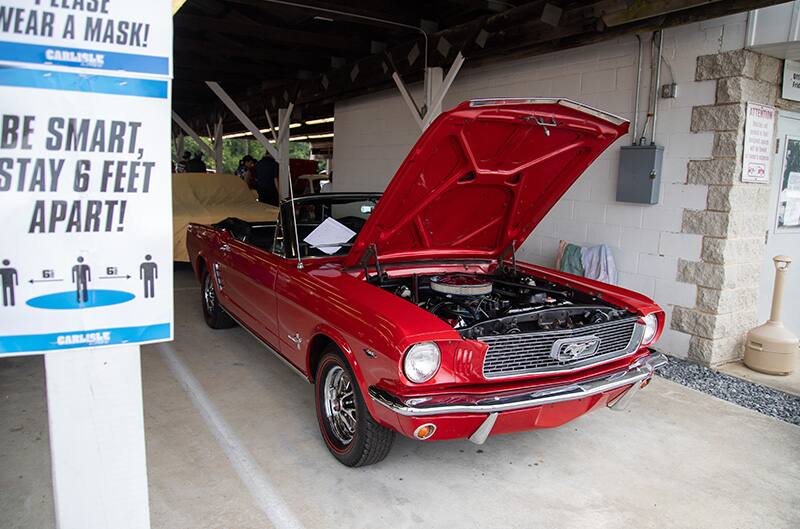 Weekend activities at Carlisle are geared to include the whole family: For kids there are attractions like a ride 'n' drive with battery powered cars, trucks and bikes, plus caricature-drawing and face-painting. Moms can skip traversing the acres of cars if they wish to head over to the Women's Oasis, where things like crafts, free massages and manicures, wine-tasting and basket bingo are taking place. Everyone else heads for the show field, display barns and tents, car corral, manufacturers midway, massive swap meet and the collection of food vendors behind the grandstands. Plus there are industry guests and authors hosting seminars and signing autographs, autocross action on-site, a burnout contest, Ford-sponsored displays and new-car test drives across the street at the Carlisle Expo Center, where thousands of people get to take a few laps in some of Ford's hottest products. It's basically anything and everything Ford for three fun-filled days.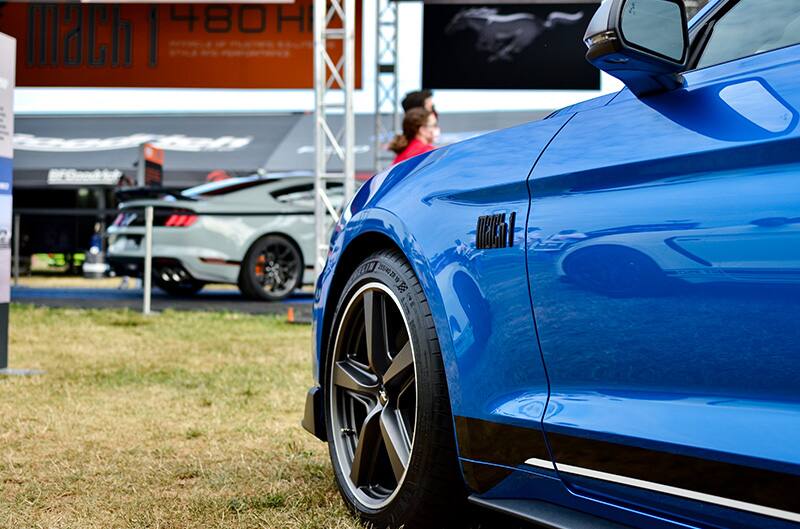 Except for this year.
The COVID-19 global pandemic put a stop to life as we know it in 2020, and the participation in the car hobby is no exception. Most every single car show big and small – from the Hershey Swap to SEMA, Ponies in The Smokies to Mustang Week and the Woodward Dream Cruise – all have been dropped from the calendar. The Carlisle Events team had to postpone the 2020 Ford Nationals event, pushing it from early June to early August as the stay-at-home orders and business lockdowns were eased when states were able to put safeguards in place for people going out public.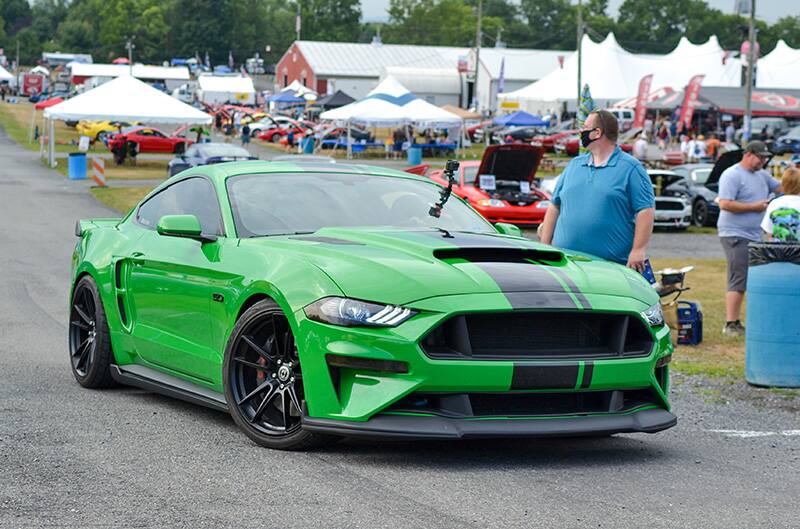 Changing the date wasn't easy, as Carlisle Events had to coordinate calendars to steer clear of events being planned by other promoters while working with midway partners, Ford and concessionaires to make sure proposed replacement dates would work. It's one thing to pick a date, but the new date wouldn't work without those key partners.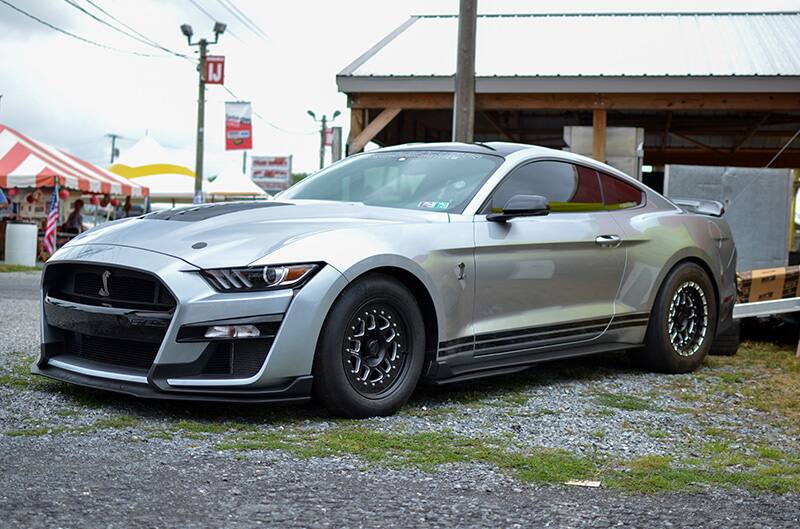 "There are so many moving parts that go into selecting a date or, in this case, a make-good date which we've never had to do before as a company," said Carlisle spokesman Mike Garland. "We had never postponed an event before."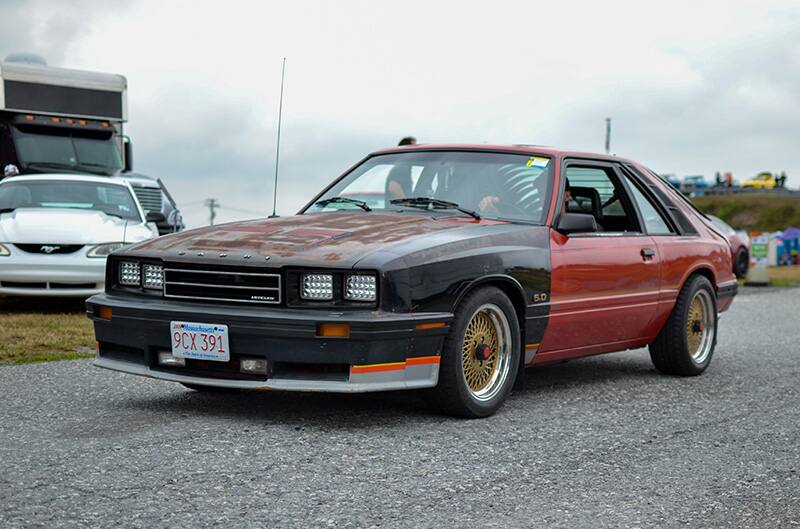 One of the biggest issues had been changing the event to comply with safety guidelines all while making sure people know the show was still taking place in the face of online rumors that it was going to be cancelled like all the rest. "The rumor mill has been full force this summer and that's been a challenge," Garland admitted, always steering people to the Carlisle Events website for the latest info. And of course, many changes were made to the show directly related to hosting it during the pandemic.

The big Ford Parade that brings the show field vehicles into Downtown Carlisle was cancelled because Carlisle Events didn't want to encourage gatherings in tight spots nor did it want to put additional pressure on restaurants already working under state-imposed constraints on occupancy, Garland explained.

"It did not in good conscience and good sense make sense to encourage that sort of influx in downtown," he said.
The burnout contest was also cancelled and, although Ford's latest new vehicles were on display at the fairgrounds, the test drives at the Carlisle Expo Center were also cancelled. All of the changes were part of a virus exposure safety plan that included requirements to wear masks to enter the event, clearly marked areas to form socially distant lines, touchless event guide distribution and additional hand washing and hand sanitizing stations throughout the show grounds. Seating areas were rearranged to allow social distancing and additional bleachers were added in the track area to allow for more distancing. Carlisle Events also implemented one-way foot traffic within buildings and placed clear panels between staff and guests in areas such as the food court, guest services and vendor services.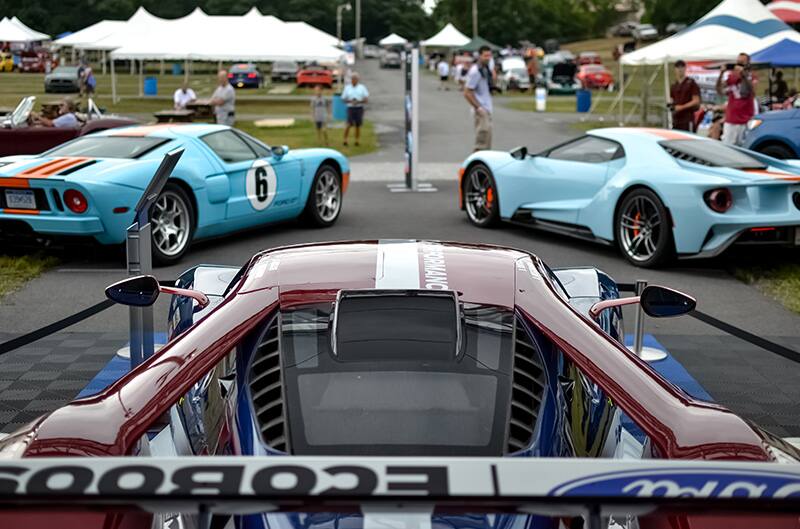 Despite all their efforts, Carlisle Events knew participation at all levels would be down this year. "About 75-80 percent of the vendors returned to the show and were happy to be here, since they were looking to move the extra inventory on hand due to cancellations of other events," Garland said.

And while the Ford Nationals had been topping 3,000 show vehicles in recent years, the Ford Nationals Event Manager, Ken Appell, was happy with topping the estimate of seeing at least 2,000 cars this year. "It stopped our string of record-setting increases, but the fan turnout and club participation was strong, all things considered," Ken told us.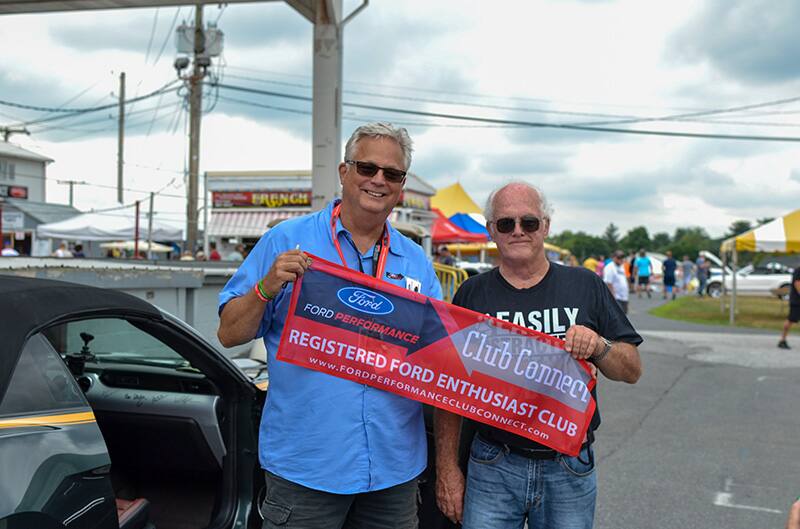 Beyond just attendance, having so many clubs hosing display tents on-site is a big factor for support from Ford Performance, whose Club Connect program (FordPerformanceClubConnect.com) has registered more than 300 Ford-based vehicle clubs in the past 36 months. Getting the chance to visit with 40-50 clubs and their principals at a single event is unheard of, so Ford Performance makes the rounds all weekend to connect with as many clubs as possible – and then gets to pick the winner of the "Coolest Club Hangout" award. While the Club Connect seminars were not held, Ford Performance got stage time on Friday and Saturday to announce its progress.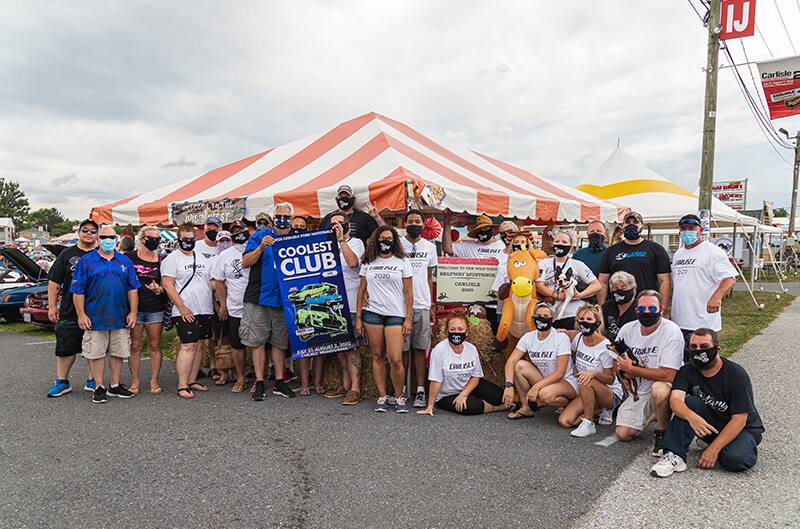 It was clear to anyone who attended the 2020 Carlisle Ford Nationals presented by Meguiar's that despite the two-month delay and all the social-distancing, hand-washing and mask-wearing taking place, the thousands of people who took over the National Parts Depot Show field at the Carlisle Fairgrounds July 31-August 2, were happy the show was held, and all had a better-than-expected good time. Ford Performance offered an up-close look at its new Shelby GT500 and 2021 Mach 1 Mustangs, as well as a Heritage Edition of the Shelby GT350. The Ford display also featured the 2021 F-150 pickup, a Raptor simulator, heritage collection Cobras, a few modern GTs and more. Speaking of the GT, Ford's supercar was featured in one of the many special displays, with dozens of them in and around Building T, including a 1966 GT40. Others focused on the Starliner, Grabbers, Thunderbirds, Mavericks and a Euro Ford Garage, where the Capri and Merkur stood front and center.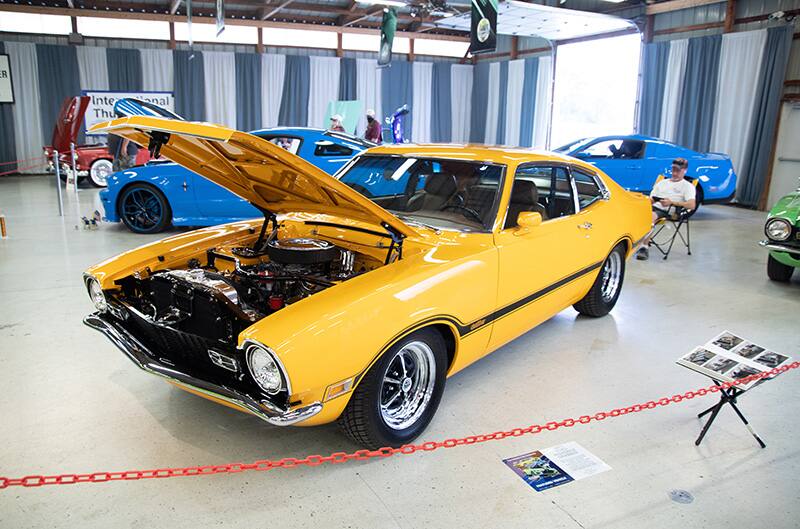 The track was another big draw throughout the weekend as Gateway Mustang hosted open autocross runs on Friday and Saturday, and car owners participated in a multi-round rolling exhaust contest. Friday night, nearly 20 competitors took to the track for the annual Real Street Shoot Out. Focus Rising was named largest car club in attendance and John Clor, Ford Performance Enthusiast Communications Manager, named the Beltway Mustang Club as having the Coolest Club Hangout. All the fun culminated with an hour's-long awards parade on Sunday in front of the stage.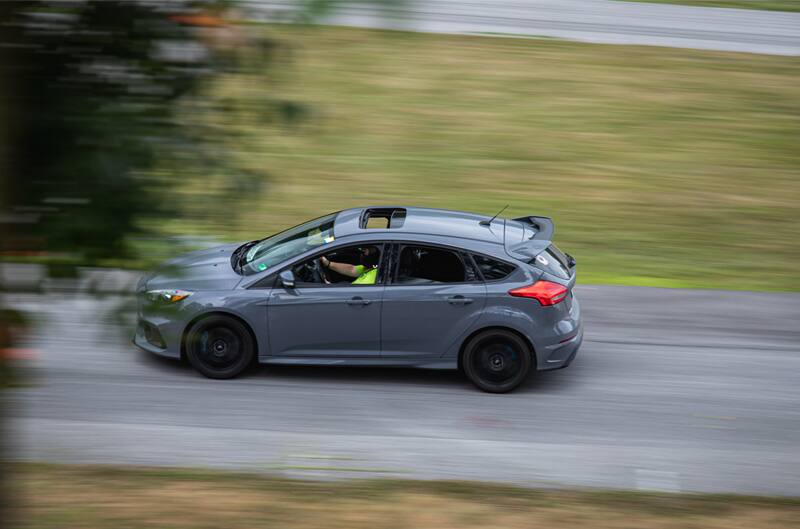 It's true that the 25th Anniversary Ford Nationals event for 2020 didn't turn out quite as the Carlisle Events team had hoped. But there's no doubt that attendees appreciated the safety efforts of the staff while allowing all to celebrate the Ford brand and still deliver on its promise to be the largest all-Ford themed car show of its type. The 2021 Carlisle Ford Nationals is set to take place June 4-6 at the Carlisle Fairgrounds and plans include featuring the 50th Anniversary of the Pinto, a 1971-73 Mustang Celebration, Holman-Moody and Bill Stroppe reunions and even a Comic Car Con display.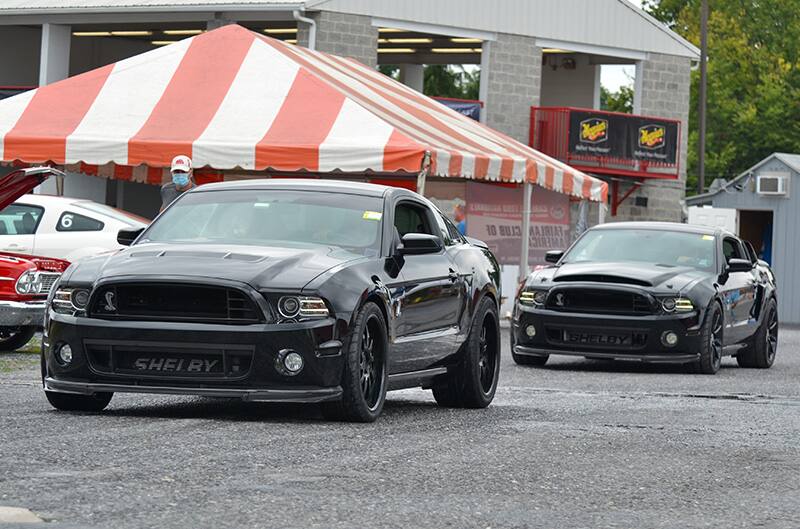 You can learn more about the Carlisle Ford Nationals, review event photos, check out this year's winner's list, take the post-event survey and even make plans for next year online now at www.CarlisleEvents.com.
FORD PERFORMACNE PHOTOS / COURTESY JOHN M. CLOR, MARCUS CERVANTES, BILL HAMILTON and JOE DELADVITCH