If you happen to own a 2020 Ford GT, rest assured there will be plenty of eyes fixated upon you as you pilot your high-tech Ford supercar down the road. But successful California tech entrepreneur Justin Choi wanted to have the color of his new Ford GT to be as striking as the car itself. That's likely why Choi opted to pay a $100,000 premium to have his GT become the only one that Ford will factory produce finished in special color-shifting Mystichrome paint.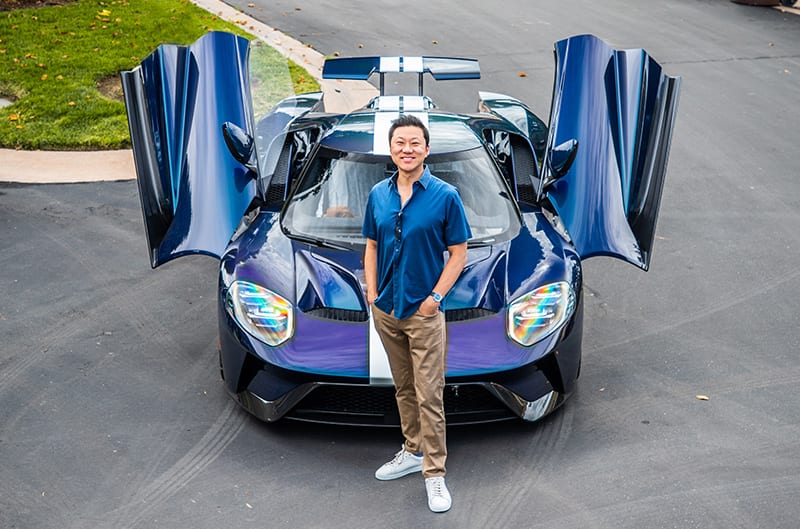 When you consider that Ford's entire build for the 2017 through 2022 model-year second-generation Ford GT production run is planned to number only 1,350 in total, and that exactly one of them is finished with Mystichrome paint, then you see how Choi's color choice has made his Ford GT truly one of a kind. A number of different Ford GT's have been produced with unique factory paint colors, but most Ford fans agree this one takes things to the next level.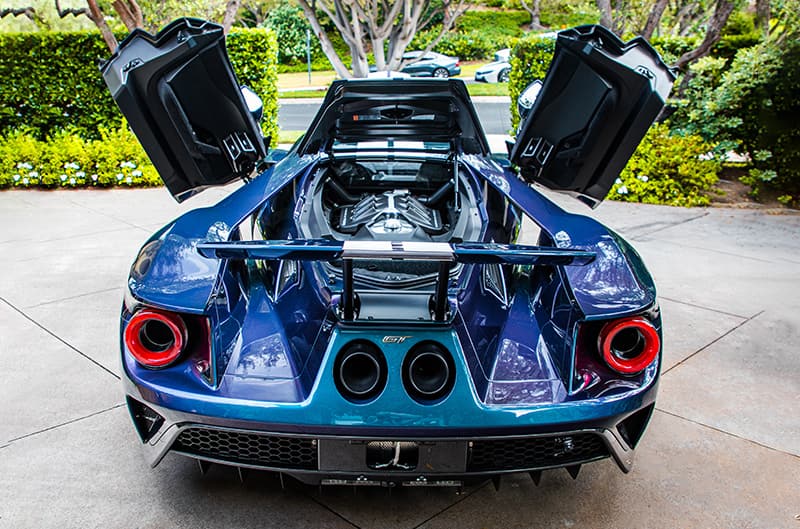 Justin's Ford GT means much more to him than owning what most agree is the ultimate vehicle ever produced by Ford Motor Company. His Ford story traces back to Ford car salesman and enthusiast "Uncle Bill" Joe Piece, who started Justin in the automotive hobby. Coming to the United States from South Korea in 1980 at the young age of just 4 years old, Choi was raised in the outskirts of Los Angeles. It was there where his uncle had instilled Blue Oval pride on Justin. In an interview with YouTube's Cars & Kelly, host Kelley Kiernan asked Justin what made him want to own the new Ford GT.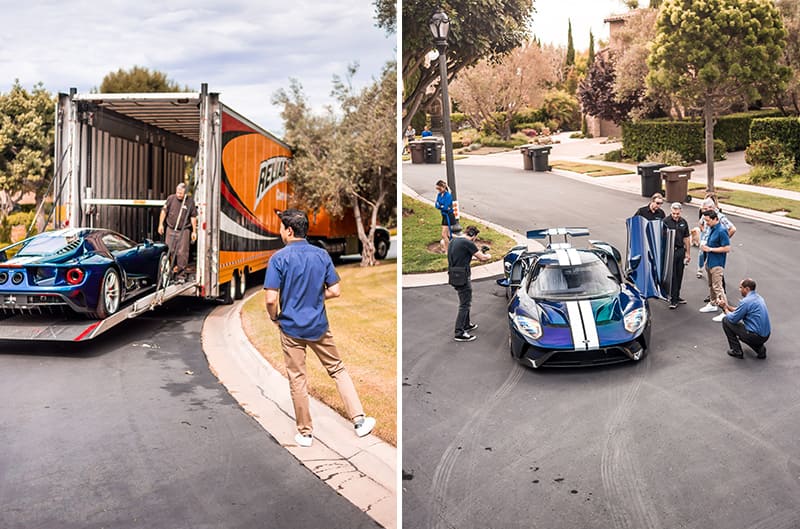 "My uncle sold Ford cars his whole life, and he basically adopted me, which was the reason I was able to come to the States," Choi explained. "As a kid he would bring home Ford jackets and stuff -- he was a Ford guy his whole life. So, I got this car in memory of him -- he would have loved this."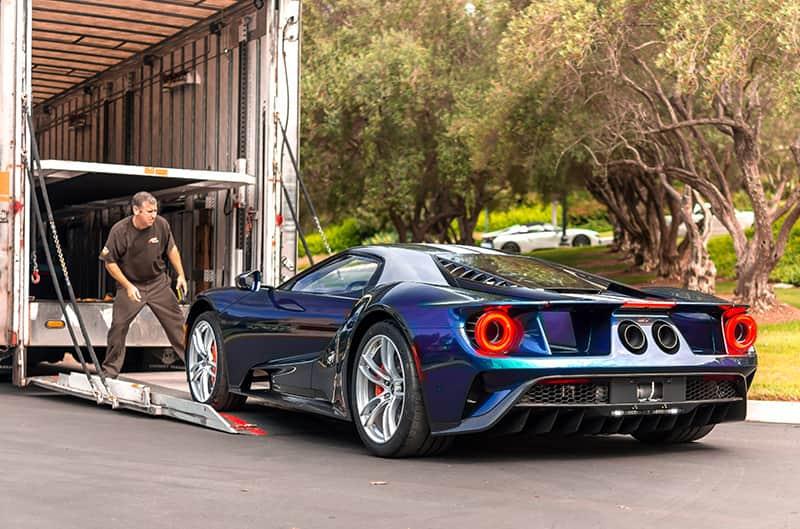 The process to acquire a Ford GT is not an easy one. Ford's application process is conducted via FordGT.com, where purchase consideration is given on a variety of factors, including whether applicants are loyal Ford customers and or even current Ford GT owners. But because there are a far higher number of potential purchasers than available vehicles, only a select few will be able to have a GT built for them. But contrary to popular belief, you don't have to be a professional athlete or a celebrity to qualify for the purchase.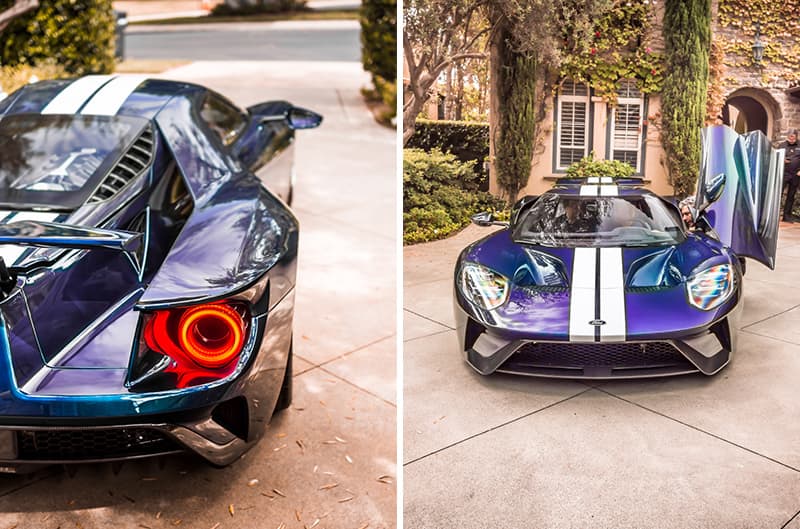 "So I thought, you know what? I'm gonna apply," Choi said. "They're probably not going to give me a car, but what the hell? After I applied, they said that I was on the waiting list. But I thought, they probably tell everyone you're on the waiting list, so that you don't give up hope. Then a month later, they called and said Ford released 250 cars more, and I got one!"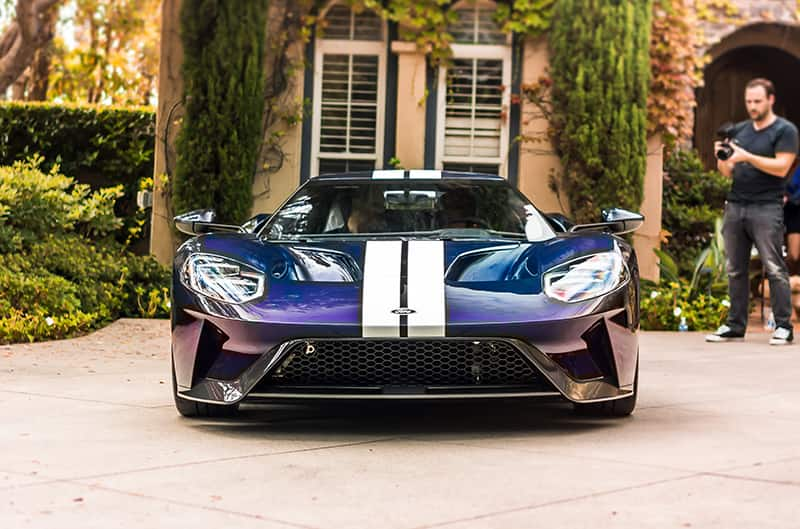 Once Choi received that phone call, it was time to choose his options. Because these cars are custom built, there are a few things owners can specify; standard colors can be ordered as well as custom ones. Justin wanted something different that would be unlike any other GT produced. He knew his vision included some sort of color-shifting paint, but he wasn't sure where to start.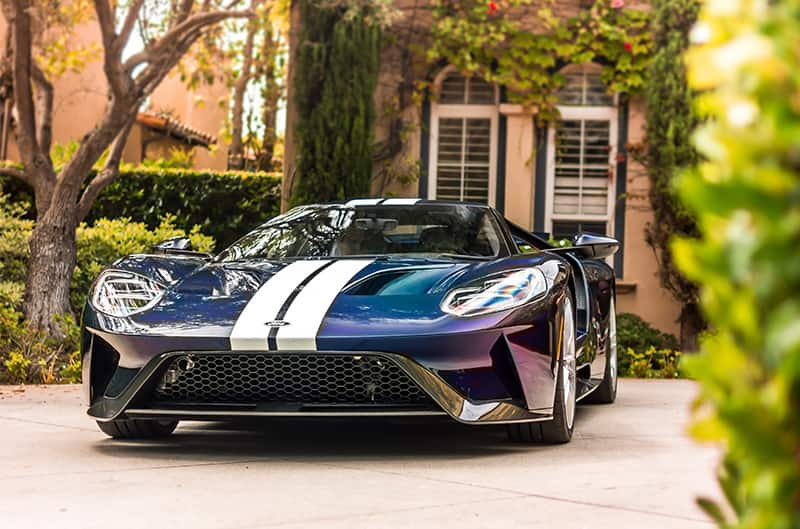 "I had a buddy suggest Mystichrome," Choi said. You know there were these SVT Mustang Cobras that were limited edition for a while."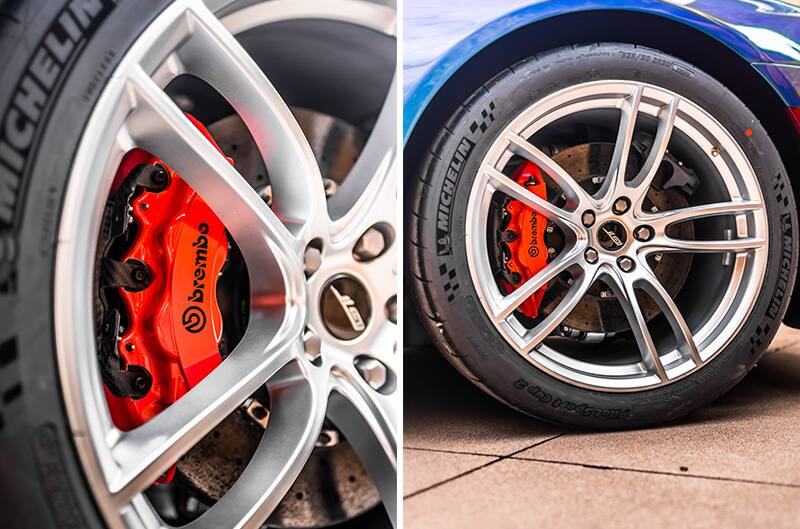 He "was referring to the Ford Special Vehicle Team's introduction of a limited run of 1996 Mustang Cobras with color-shifting paint. That hue was called "Mystic" and employed a proprietary pigment incorporating tiny 1mm-thick synthetic flakes that serve as light-refracting prisms, thus shifting the color depending on one's viewing angle as light moves across the finish. A different shade variant was brought back for another limited run on the 2004 model-year SVT Mustang Cobra, this one called Mystichrome, so-named for the colors that appear on chrome exhaust headers after getting hot over time, including hues of blue, green, gold and purple – even a "root-beer" color.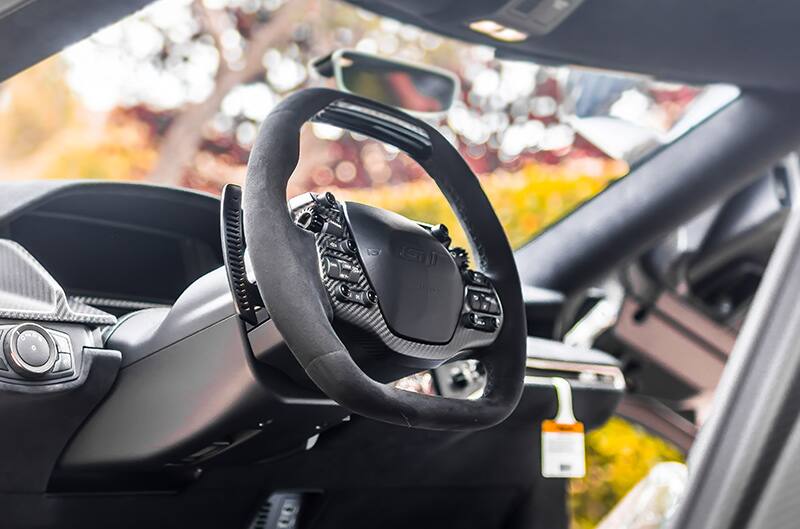 Choi convinced the Ford GT team to retrieve this special paint from the Ford vault for his car. He admits he wasn't immediately certain of the choice until he had a designer mock it up. When he saw it rendered on Ford GT body, he was in love.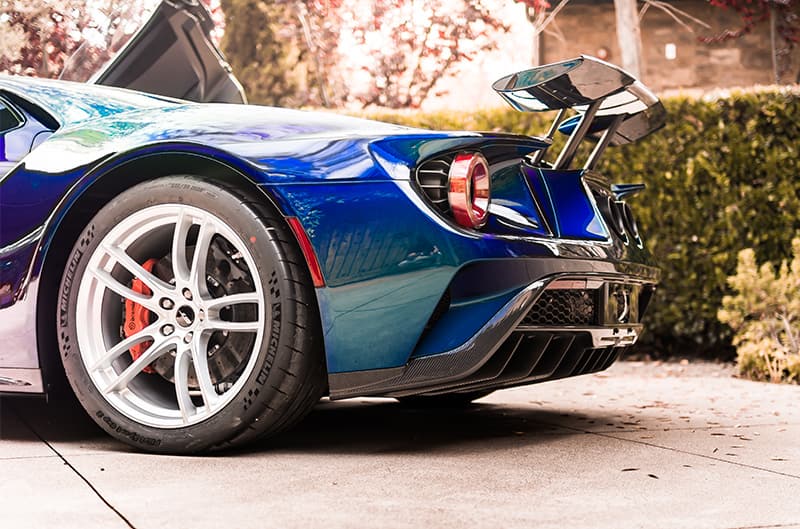 "To get something custom on the color, you have to go to something called the 'extended pallet,' Choi explained. "You can pick any color, as long as it exists somewhere."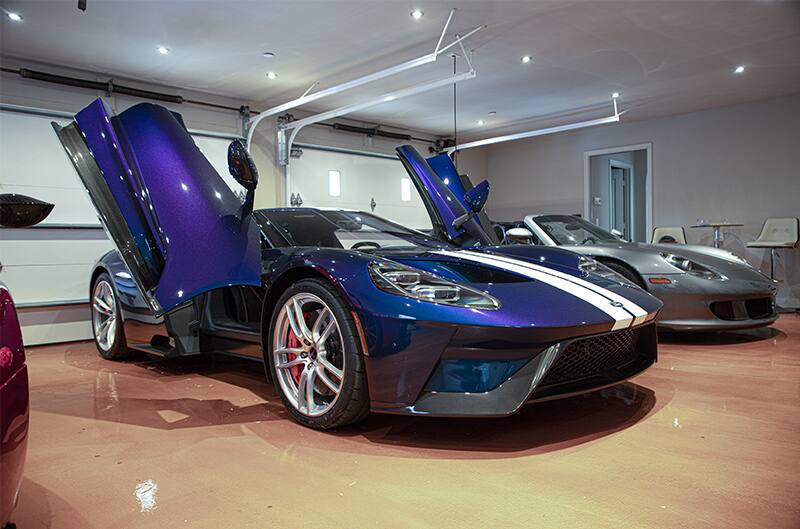 After paying a premium for the Mystichrome finish, Ford guaranteed no other GT owner will receive this color from the factory. By coincidence, the mastermind behind the Mystichrome color at Ford, Alan Eggly, now serves as the Global Finishing Operations Manager at Multimatic where the second-gen Ford GT is custom-produced. Choi also optioned for a Heffner Performance Titanium Exhaust system, which increases exhaust and turbo sound, and is featured on the special-edition Ford GT Mk II race cars.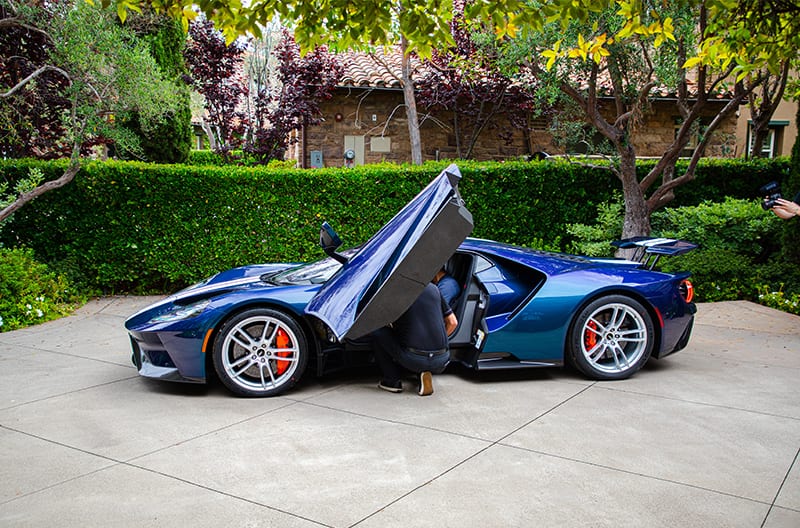 Since taking a home-delivery just three years and a week after placing his order, Justin's Mystichrome Ford GT has been no garage queen. The car immediately received a paint-protection film treatment for certain painted areas and sections of carbon fiber so that it can withstand the streets of his hometown of Los Angeles. He's taken it to several big events including Monterey Car Week and Exotics on Broadway, plus local cruise-in's, and even to the grocery store.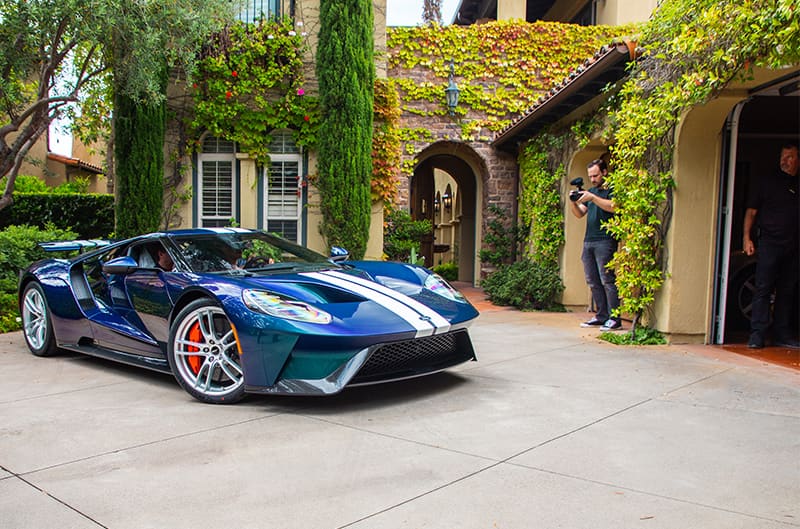 As a grocery-getter, Choi was surprised how small the GT's trunk was. In a recent Instagram post, Justin said: "The Ford GT: won the 24 hours of Le Mans, can't hold 24 lemons. A world leader in tiny trunks. Absolutely no room for bags, but I love this car absolutely."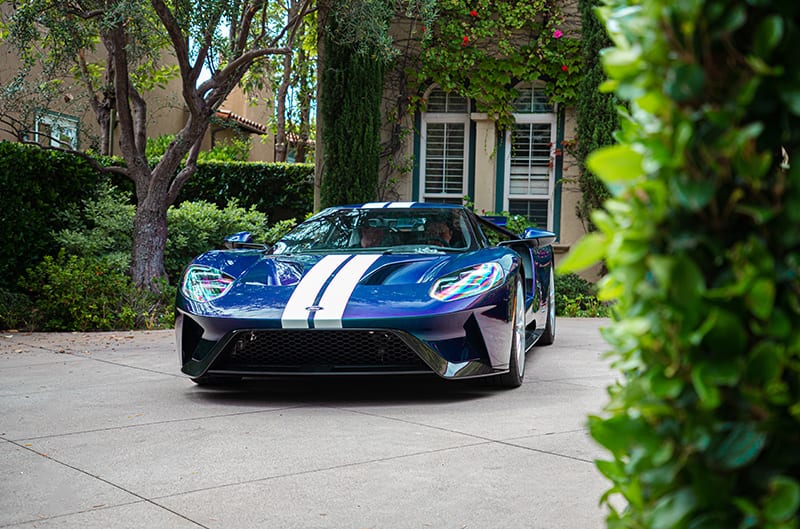 Such are the challenges of driving what might be absolutely the most eye-catching Ford GT ever built. Looking formore Mystichrome Ford GT action? Be sure to keep up with Justin and all of his automotive-related adventures on his Instagram here: @jchwa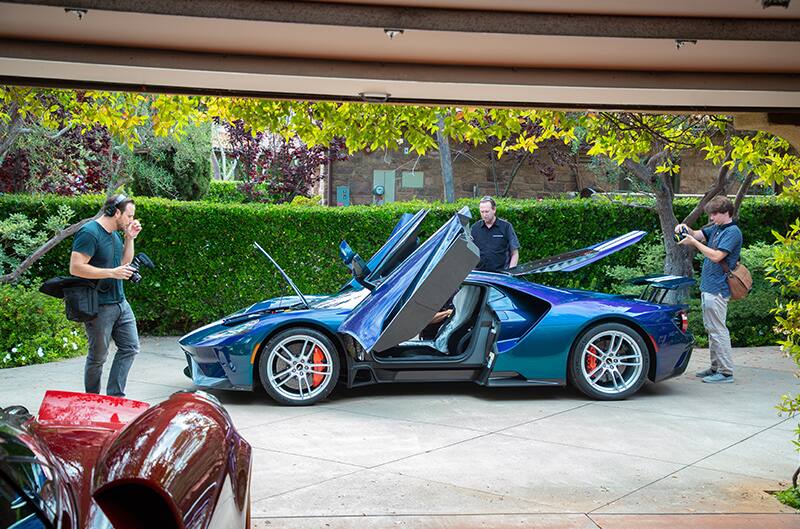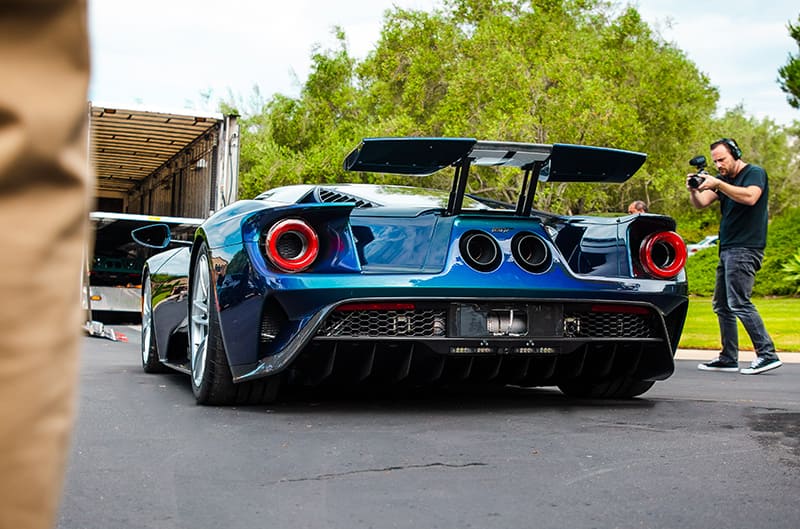 FORD PERFORMANCE PHOTOS / COURTESY DANIEL MAN (@laocexotics) & JOSH LEAP (@joshleap.s)