CARLISLE, Pa. – If you had flipped through the pages of the Carlisle Ford Nationals event guide while attending the show this past June, you may have noticed a young man named Patch Hurty was listed as one of the celebrities who would be touring the fairgrounds that weekend. No, Patch is not a TV or even a YouTube automotive personality – he's just 7 years old. But he's certainly someone to which most enthusiasts can relate, and one that Ford Motor Company has been glad to know.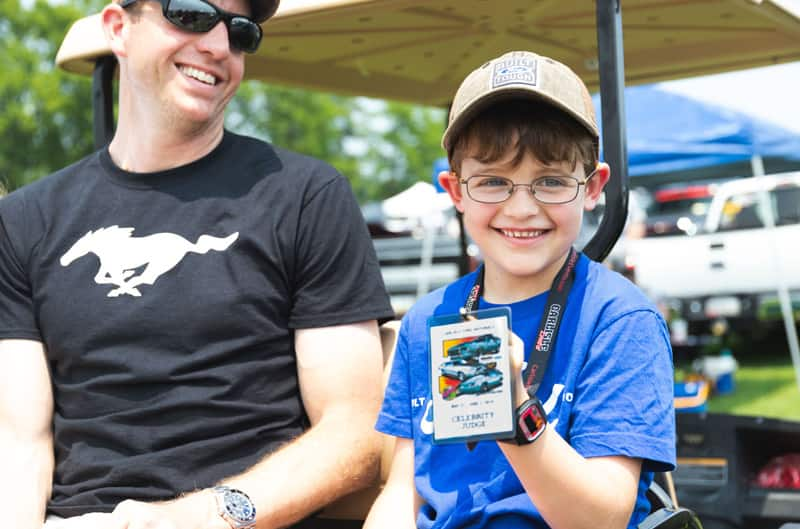 Patch's automotive journey began at the impressionable age of 5 when he found a damaged Ford emblem on the side of the road in his home state of Connecticut. From there he set out on a mission to try and collect an emblem, logo, or decal from every auto manufacturer possible.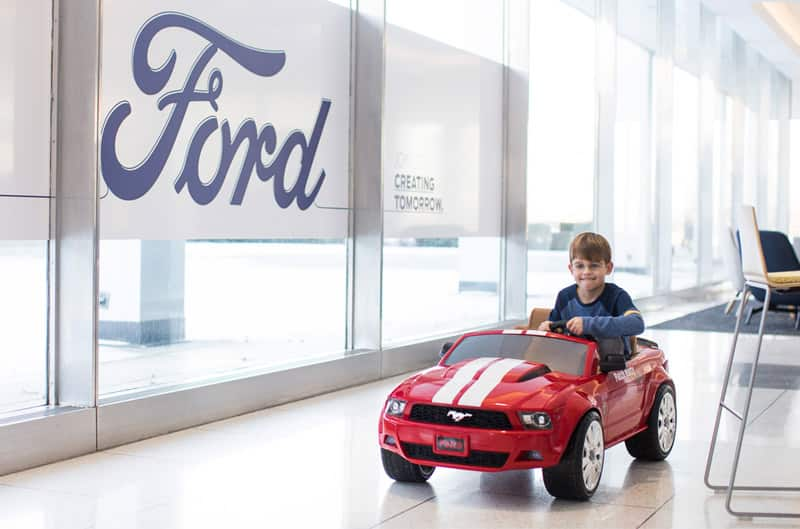 He began writing letters to various auto companies and sent along a photo of him next to one of their vehicles, and even included a penny from his own piggy bank in exchange for them responding to his request. When Ford received Patch's letter, they decided to Go Further. They brought him to Ford World Headquarters in Dearborn to meet Henry Ford III and receive a customized 12-volt toy Mustang. He also went on the Rouge Factory Tour to see Ford F-150's being built, and even got to visit the Ford Design Studio where vehicle badges are created.
When the Carlisle Events team heard about Patch, they invited him to attend the annual Carlisle Ford Nationals show and toured him around the event as a celebrity judge. Having never been to a car show before -- let alone one as massive as the Carlisle Ford Nationals – it was easy to see why Patch felt like he was in Ford Heaven with just about every type of Ford vehicle on display at the event.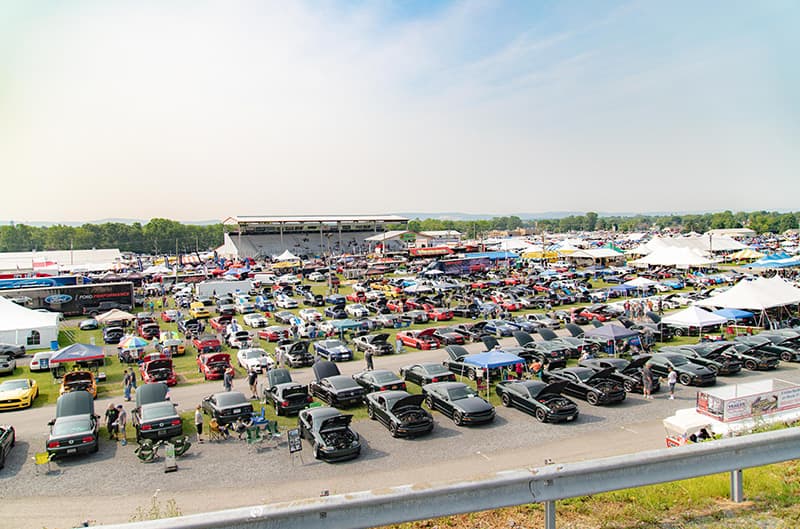 We had the privilege of showing Patch and his family the lay of the land at the show via a ride-along on the official Ford Performance golf cart. Since he was also an honorary judge, we toured him through most of the show field so that he could select his favorite Ford to receive his celebrity pick award. It wasn't until we rolled past rows of Ford Broncos when Patch made up his mind.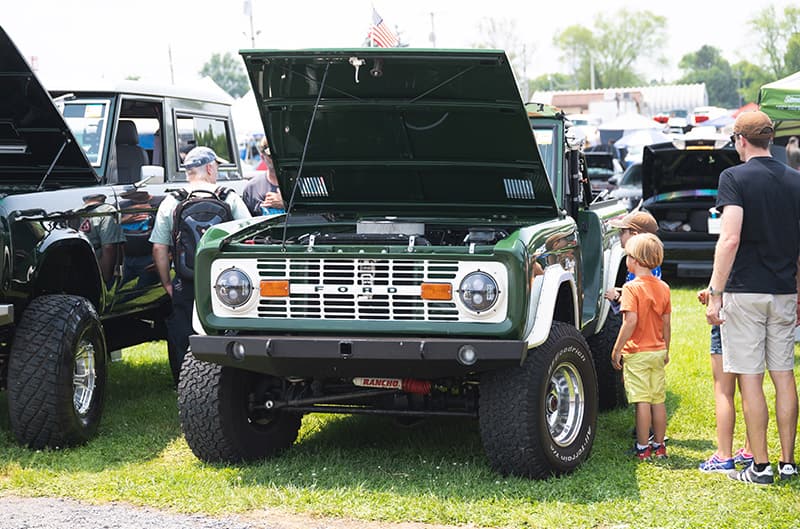 He asked us to come to a halt near a 1972 Ford Bronco named "The Duck" and owned by the Weaver family. The owners were overjoyed when Patch's mother, Lindsay, informed them that their Bronco was Patch's choice for a celebrity pick award. After a few minutes of explaining his story to the Weaver family, they let Patch and his siblings climb up into the lifted Bronco and go for a short ride around the Carlisle Fairgrounds. Patch had this to say about his selection: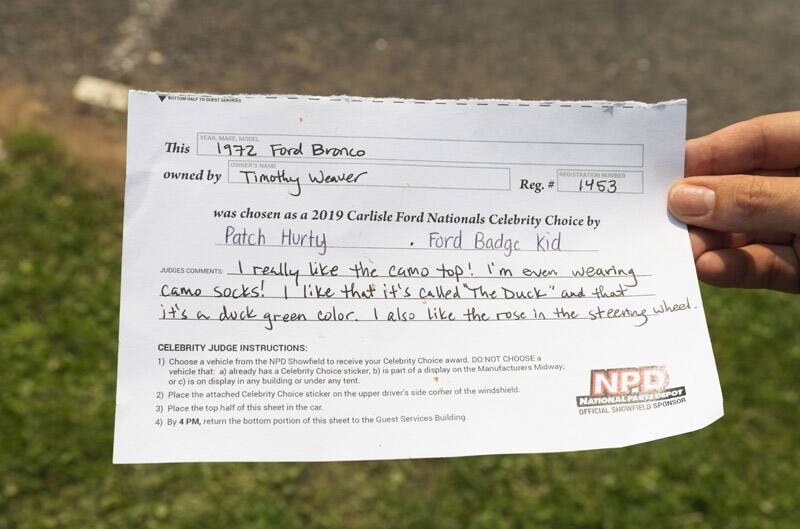 Now it was time to for us to drive Patch over to the Carlisle Grandstands main stage for him to receive a special proclamation and award that few will ever see. Carlisle Mayor Timothy A. Scott announced to the crowd that this was officially "Patch Hurty Day," and Carlisle Events presented him with a birthday cake while show attendees in the Grandstands sang "Happy Birthday" to him. Right after the mayor's announcement and sing-along came the ever-popular burnout contest held between Grandstands and the stage. Since the Hurty family had never experienced any vehicle roast a set of tires, let alone see Mustangs do it, Patch was in for a real treat. We set him up with a front-row seat at center-stage and the tire smoke began.
As soon as the contest ended, Ford Performance gathered up the Hurty family and shepherded them to the front of the Parade of Fords (courtesy of Carlisle Events PR Manager Mike Garland) that was set to roll from the Fairgrounds into downtown Carlisle. Patch got to ride along the parade route while standing and waving from the bed of our custom Ford Performance SEMA-build 2019 Ford Ranger. It was quite the day.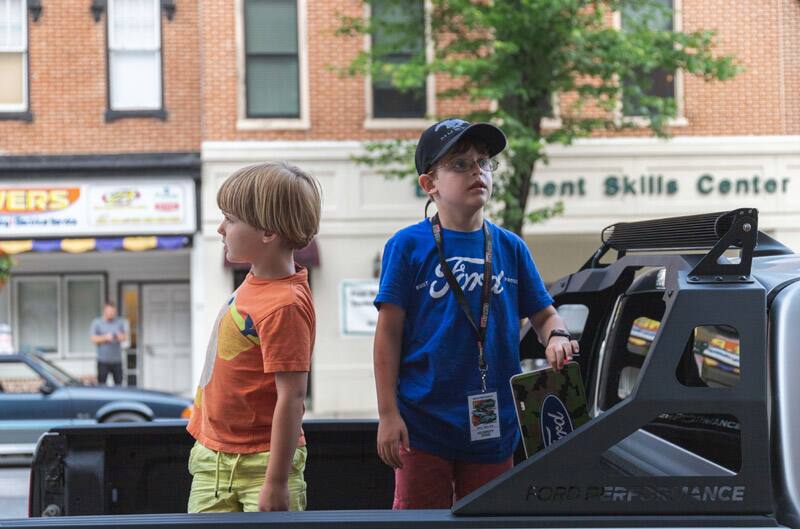 Saying that the Hurty family is now a Ford family may be quite the understatement. After experiencing the Ford Performance Ranger pickup, Patch's father, Blaine Hurty, was set on owning a Ford truck of his own. Just a few weeks after their amazing adventure at the Carlisle Ford Nationals, we received an ecstatic phone call from the Hurty family exclaiming they had just purchased a 2017 Ford Performance Raptor in Oxford White. With three energetic kids and a passion for adventure, the Hurtys felt the Ford F-150 Raptor was the perfect family vehicle.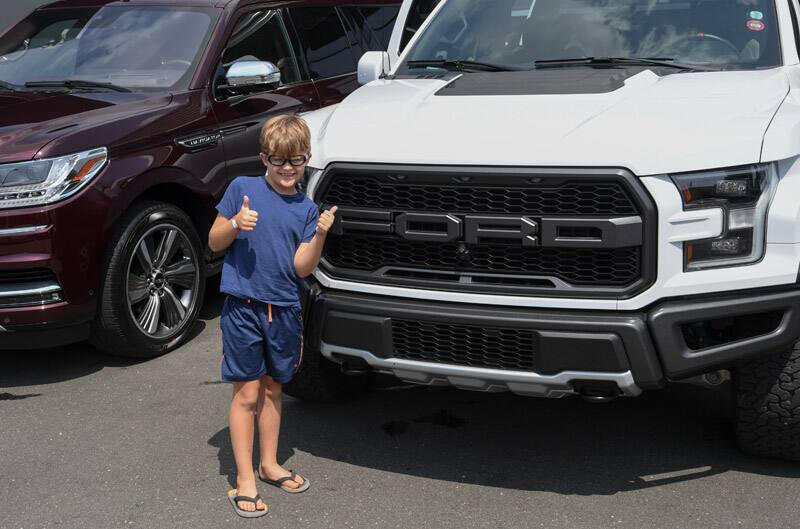 Thanks to Ford's ongoing support for enthusiasts, what started out as simply finding a broken-off Ford emblem along the side of the road had turned into a full immersion into the Ford ownership lifestyle for young Patch and is family. Although Patch already received his first Mustang from none other than Henry Ford III, we have no doubt his future will likely see a full-scale Mustang and many other Ford products over the course of this young man's lifetime.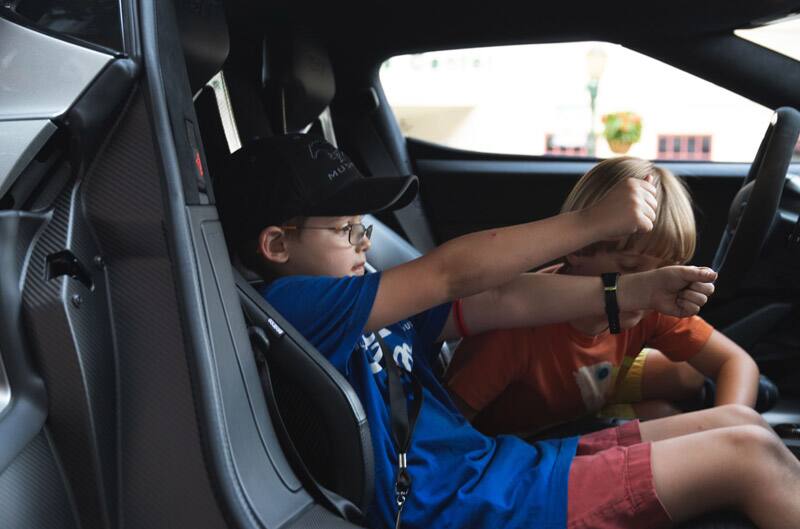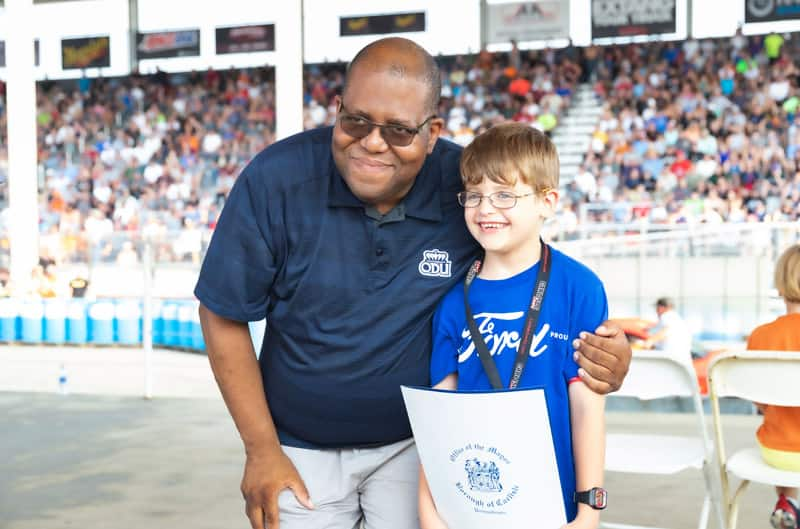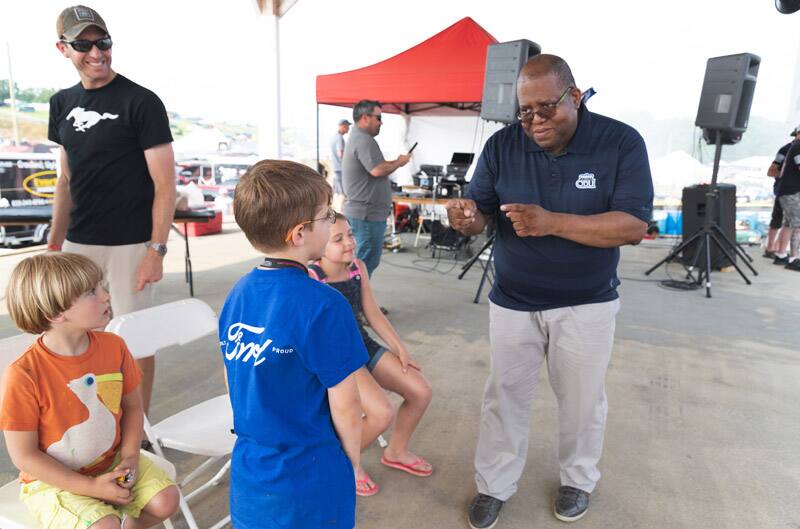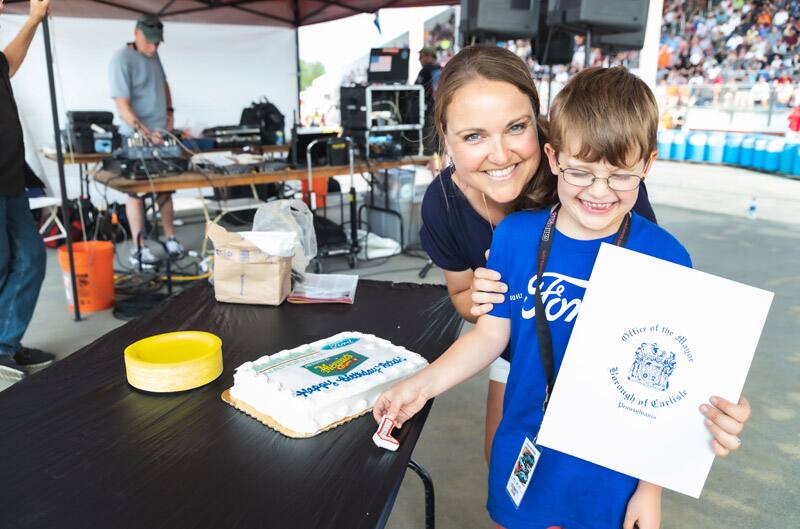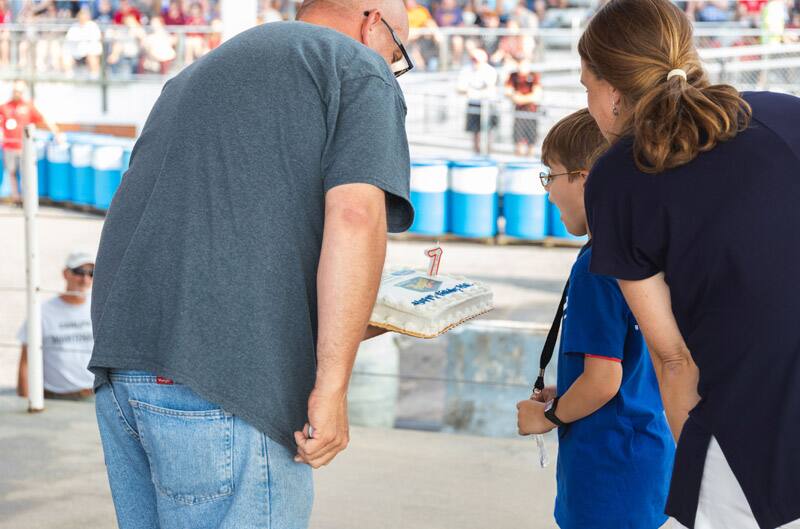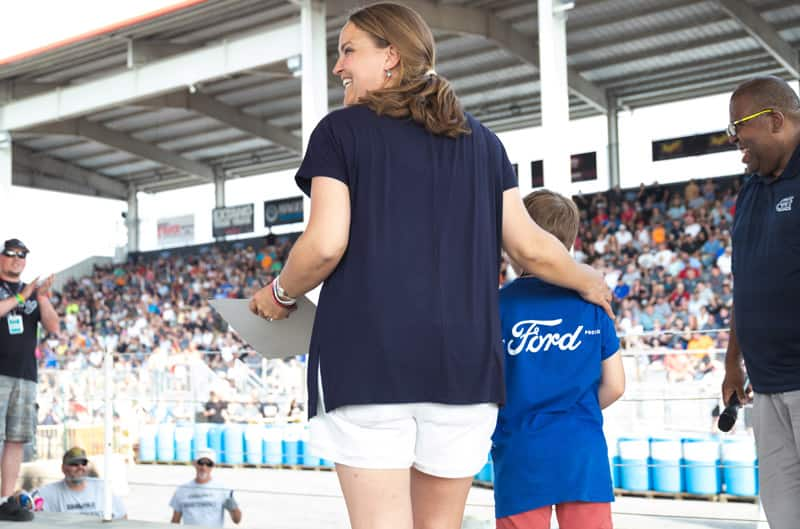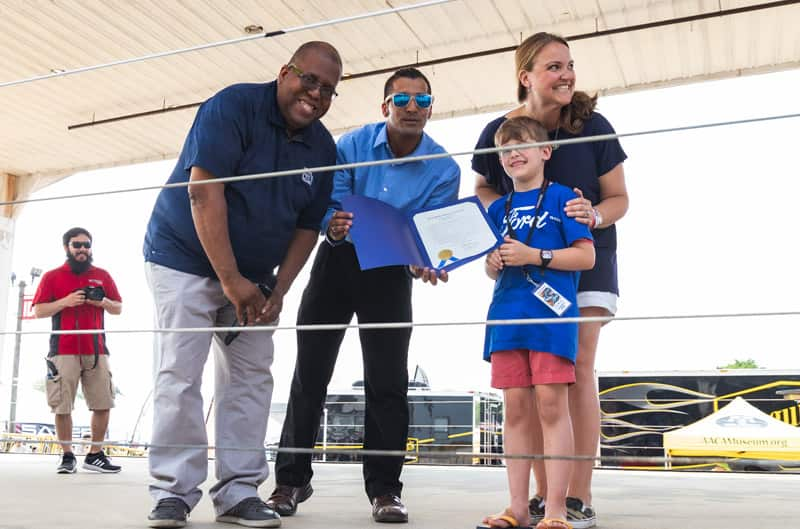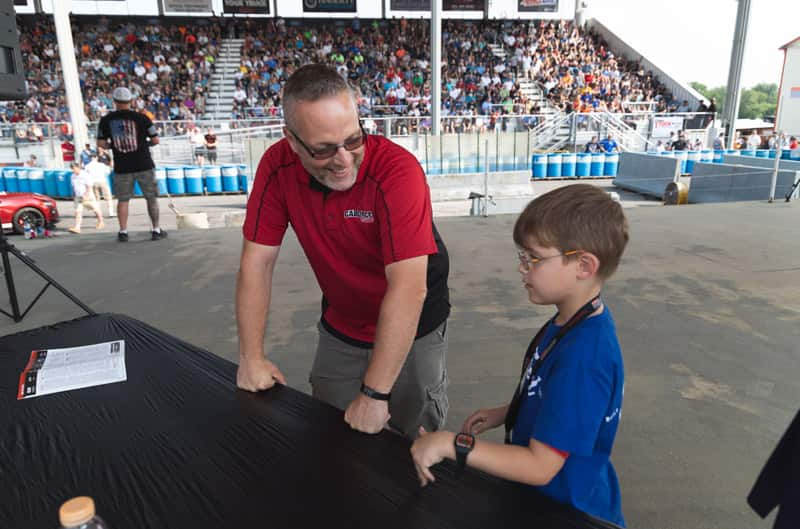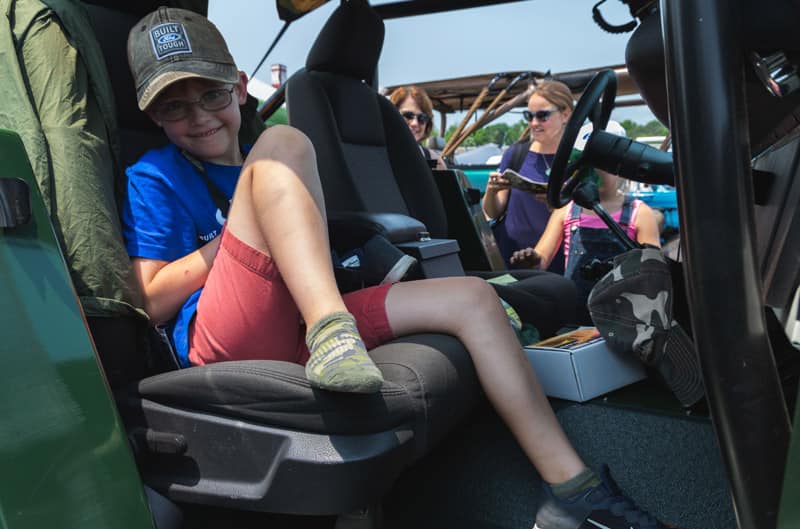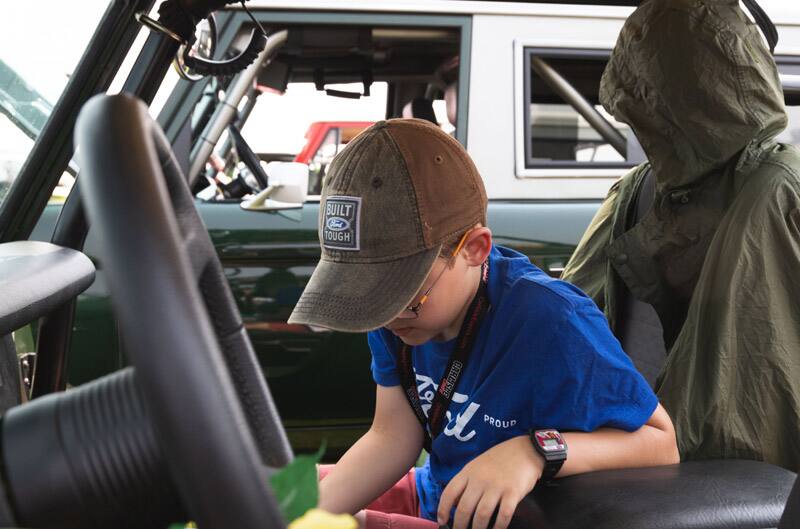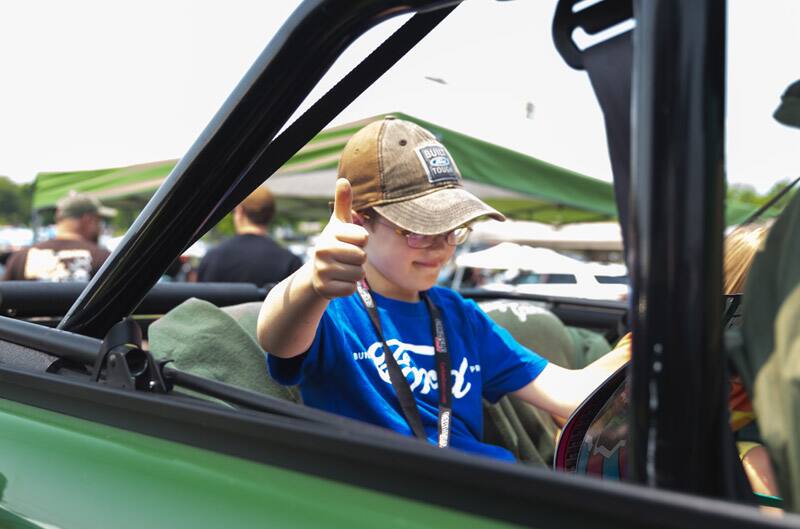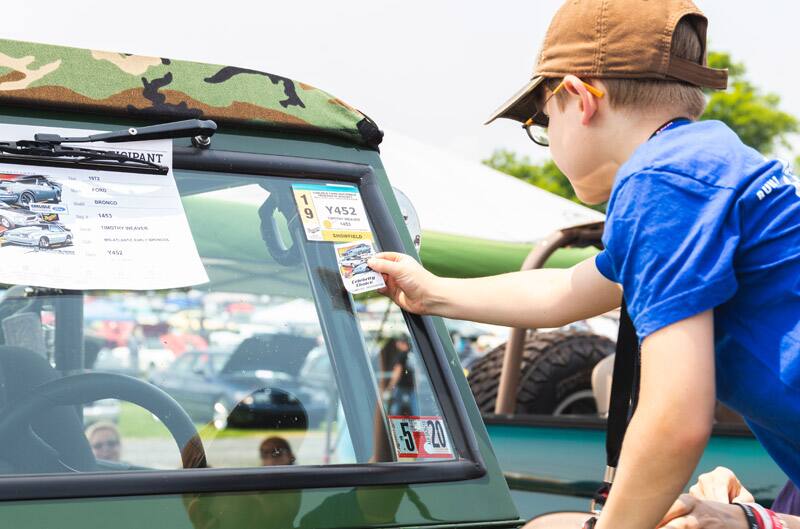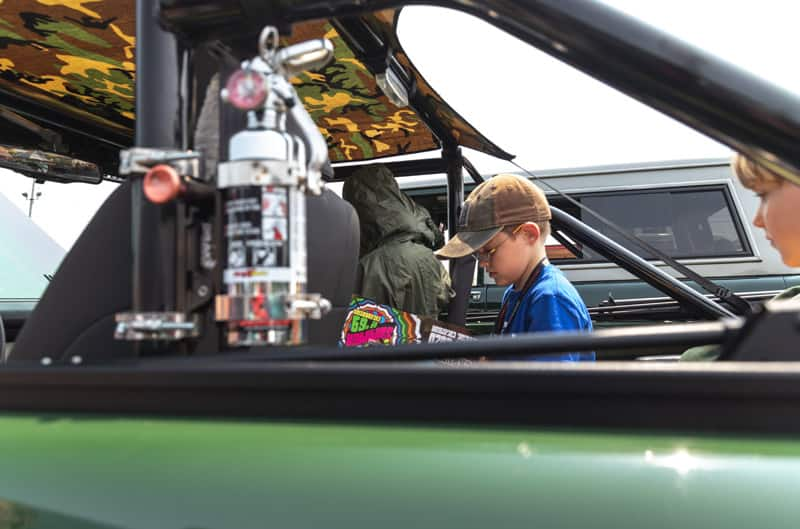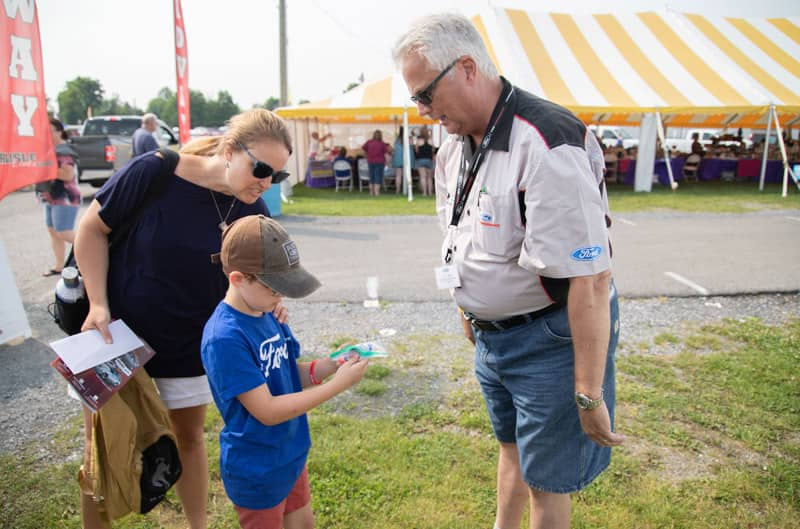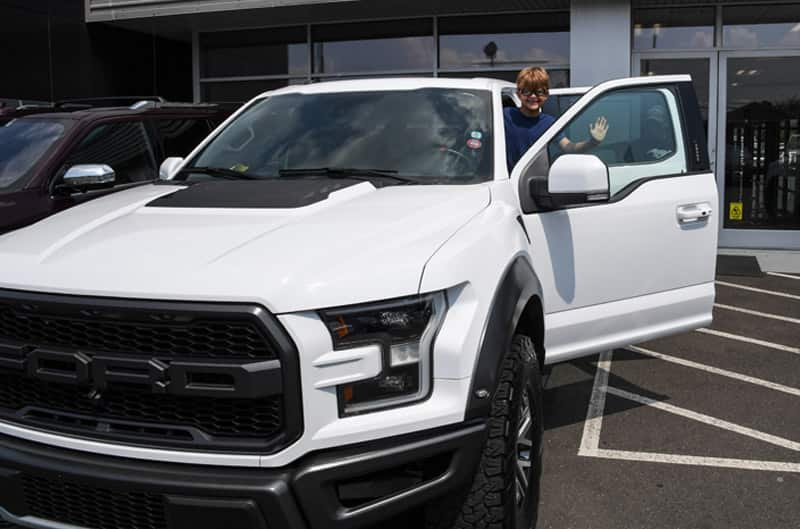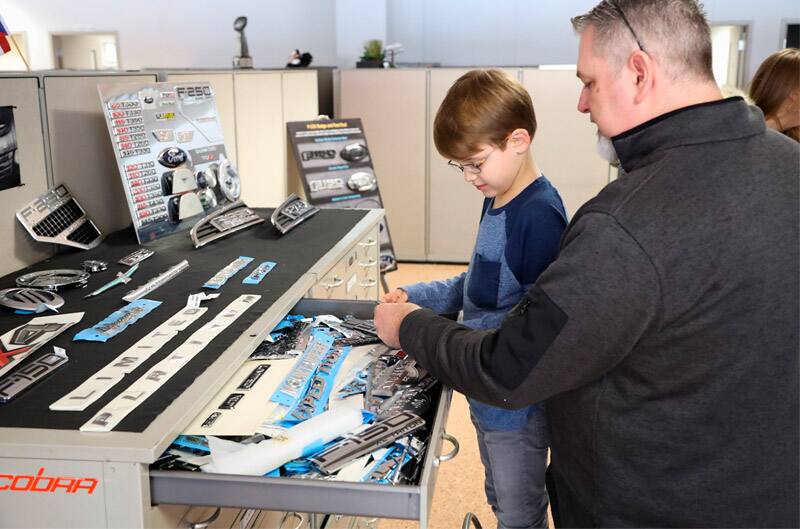 FORD PERFORMANCE PHOTOS / COURTESY MARCUS CERVANTES