COLCORD, OK – As a kid in the early '70s, Les Baer Sr. lusted after a Mustang Boss 429, and that passion never faded. He began collecting Boss 429s about 25 years ago and now he's on a quest to own one of every color of the legendary muscle machine built only in 1969 and 1970.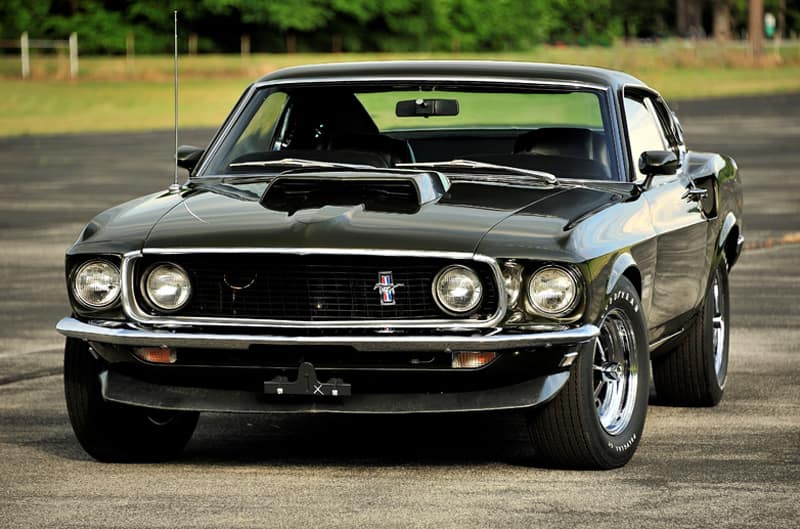 "I have been chasing them for 25-30 years," he said. "They are my favorite cars. They are absolutely my favorite cars.
"I remember, when I was a kid, I saw a couple of them -- it was late '71," Baer continued. "Being a kid at that time, I had no idea what they were. Just the coolness factor, and you pop the hood and it's, 'Whoa, what is this'?"
About 25 years after being mesmerized by the clean looks of the SportsRoof "Boss 9" and its giant semi-hemi-head 429-cid V-8 engine, Baer began filling his garage with only the best survivors. (They "gotta be numbers-matching," he said.) He's now up to 10 Boss 429s -- five '69s and five '70s -- with no preference for one over the other.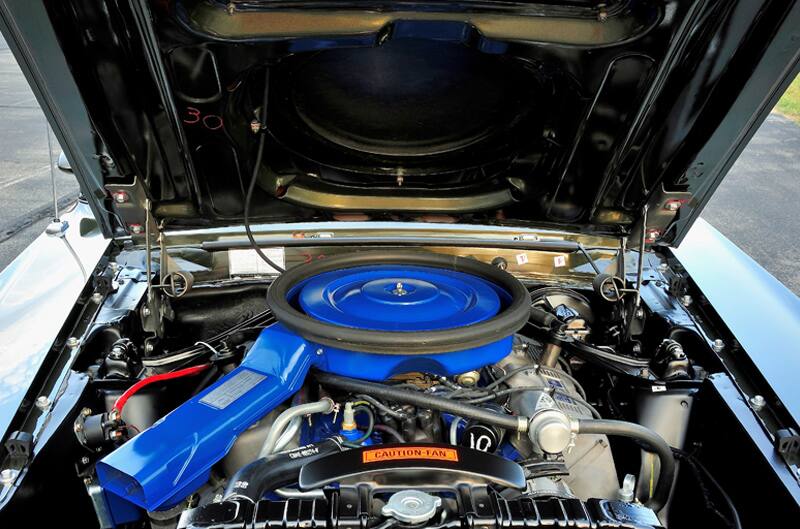 "I know the general public likes the '69s better, but they are both my favorite," he said, "– either year."

The Boss 429 was built beginning in 1969 by Kar Kraft of Dearborn, Michigan, so Ford could homologate its hemi-head 429 in NASCAR racing. NASCAR required 500 cars to be built, but approximately 1,350 Mustangs were built into Bosses by Kar Kraft for Ford Motor Company. The cost to the buyer was $4,919.76 per Boss 429 -- almost $150 more than the base price of a Corvette -- and no options were available. The only choice was color.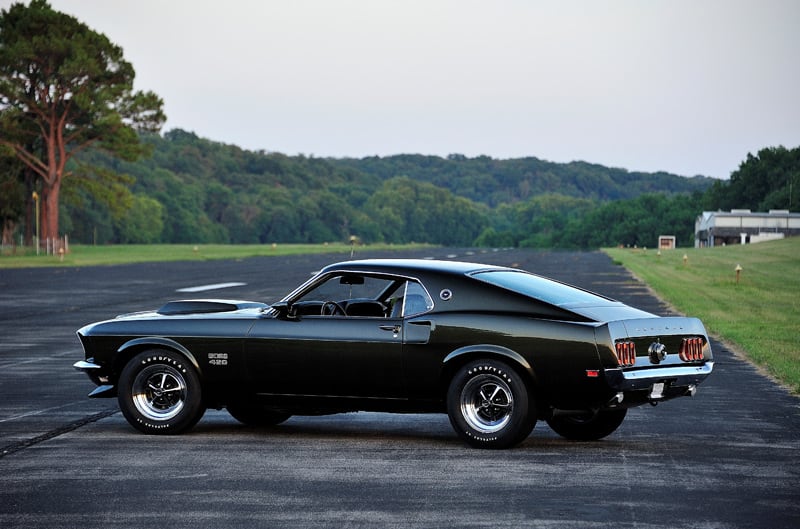 Although Baer has no preference between Boss 429 model years, he clearly has colors that he loves, as he speaks fondly of his Calypso Coral and his Raven Black Boss 429s. He also has colors that he likes a bit less, and until the Billups family of Mustang gurus at Billups Classic Cars and Billups Auto Body in Colcord, Oklahoma, finished restoring his latest Boss 429, Black Jade was on Baer's "dislike" list of colors.

But if you're going to collect the rainbow of "Boss 9s," Baer knows you have to have a Black Jade example. Had Jason Billups not found the perfect Black Jade Boss 9 to restore, and so close to his shop, Baer might still be missing this last of the five standard Boss 429 colors (Raven Black, Royal Maroon, White, Candy Apple Red and Black Jade).

After seeing the finished car restored to perfection by the Billups family of brothers Jason, Scott and their father Gerald, Baer has a whole new appreciation for Black Jade Boss 9s.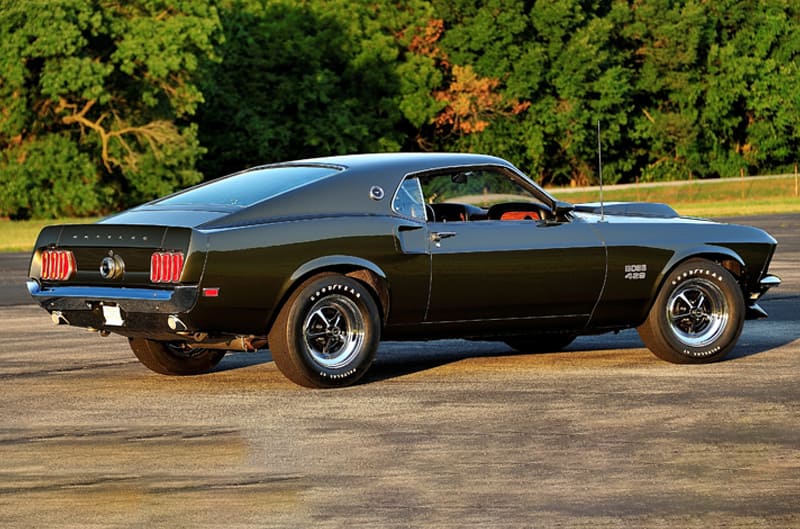 "There was absolutely zero rust on this car and everything was there," Baer said. "It had been sitting . . . the guy drove it real hard for a couple years and then parked it. It has about 60,000 miles on it."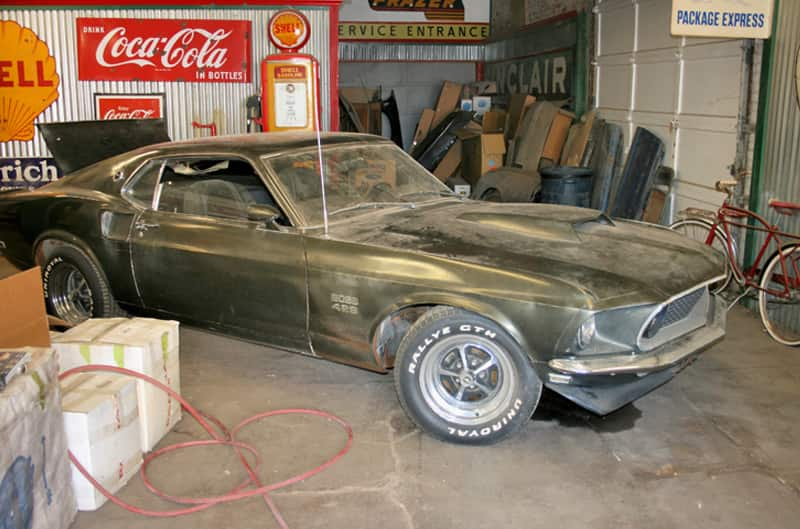 While 60,000 miles doesn't sound like much, that number of odometer turns is two lifetimes in the Boss 9 world. Just ask Jason Billups, who has worked on a lot of hi-po Mustangs, including a number of Boss 429s

"I believe it's probably the highest-mileage Boss 9 I have ever touched, which is shocking," Billups said. "Typically they had a lot of issues with that big engine, with it being a hemi, and they weren't great when it came to being reliable. Usually, when you work on a Boss 9, they have 20,000 to 30,000 miles on them and then that's about the time they broke down and they got parked."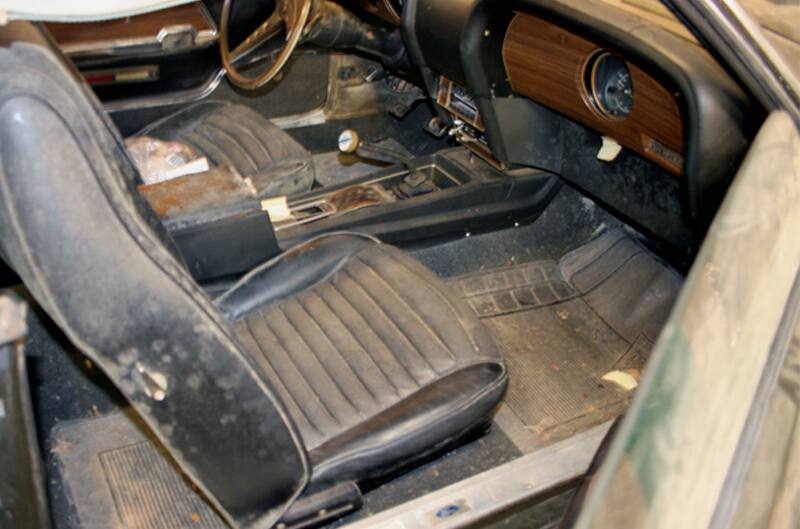 The surprises didn't end with the relatively high mileage. Billups said the car was extremely complete and extremely solid when it rolled into his shop in December 2015.

"This one had 60,000 on the odometer and it still had its original smog equipment on it, and that's unreal. It's just not normal at all.

"It still had the original rear shocks on it, the original space-saver spare, one of the original battery vents in the back," he continued. "It had the original air cleaner, carburetor, heat shield -- it might not sound like a big deal, but in the Boss 9 world, these are $30,000 worth of parts and they're usually all gone."

From what he pieced together on its history, this Boss 9 spent its life in dry areas, making it the most rust-free Boss that's ever entered his orbit.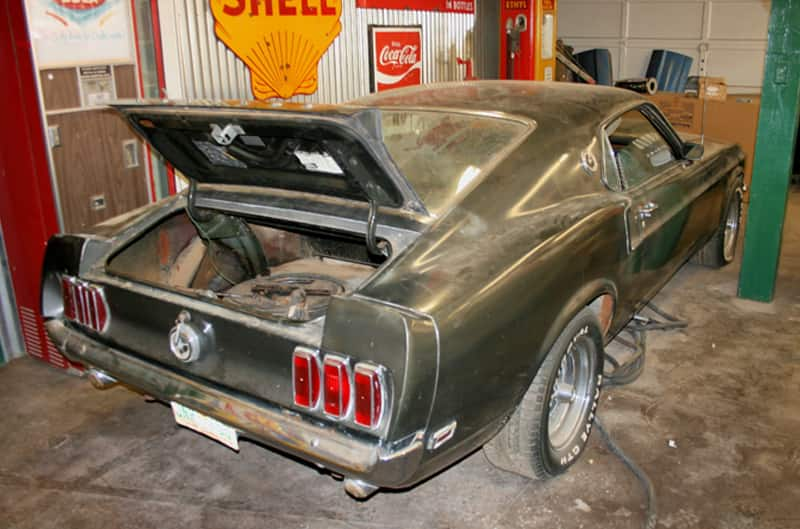 Billups first saw the car when it was parked in the back corner of an acquaintance's shop and at the time, he didn't give it much thought. He said the acquaintance had bought it in the late 1990s, but never drove it. Then one day, while he was quail hunting with Boss 429 guru Ed Meyer in Kansas, Billups's phone rang. It was the acquaintance asking if Billups was interested in buying the Black Jade Boss 9.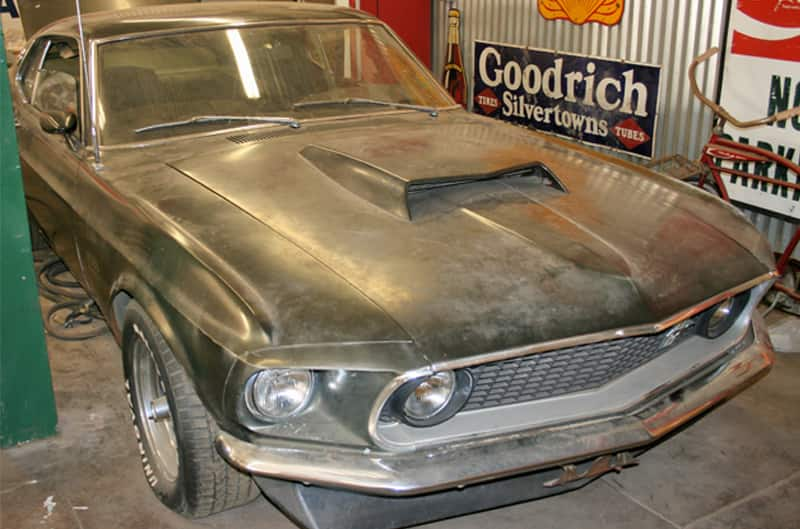 Billups and Meyer put down their shotguns and headed to Shawnee to examine the car. After the pair gave the Boss 9 a thorough inspection and took some notes, Billups suggested his friend and customer Mike Smith buy the car. Smith thought he should have it, too, and Billups made a second trip to Shawnee to buy the car for Smith.

While the Black Jade Boss 9 was sitting in Billups's queue for a future restoration, circumstances changed and Smith reluctantly sold the car for personal reasons. That's when Billups offered the car to Baer, who needed a Black Jade to fill out his Boss 9 color wheel.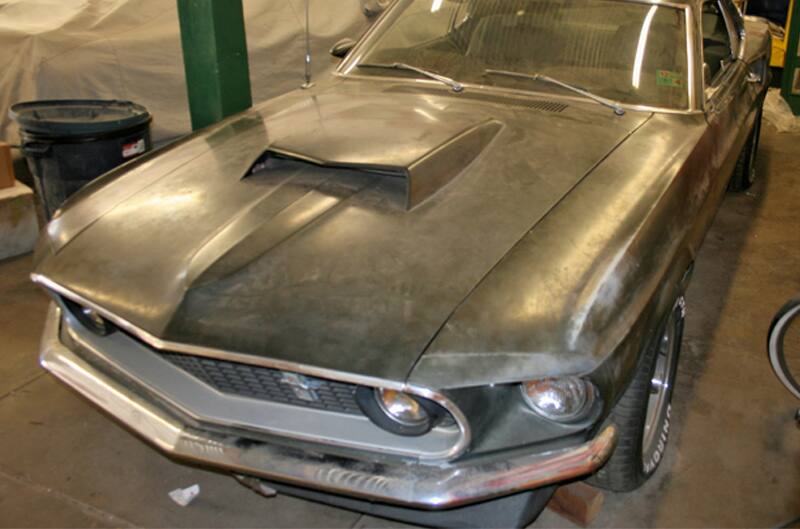 Once the Black Jade Boss 9 was under the lights at Billups Classic Cars, Jason and his brother Scott started searching for the few parts the car would need for a world-class restoration.

The list of parts was short: Boss front shocks, another battery vent for the Boss-only rear-mounted battery and period-correct tires were tops on the list. While the dry climate in which the Boss 9 was driven was kind to its sheet metal, the heat damaged parts of the interior. Luckily, the parts that Kar Kraft modified in order to stuff the 429 between the repositioned shock towers of a standard four-speed Mustang SportsRoof were limited to sheet metal and suspension among a few other tricks, and the interiors are standard Mustang fare.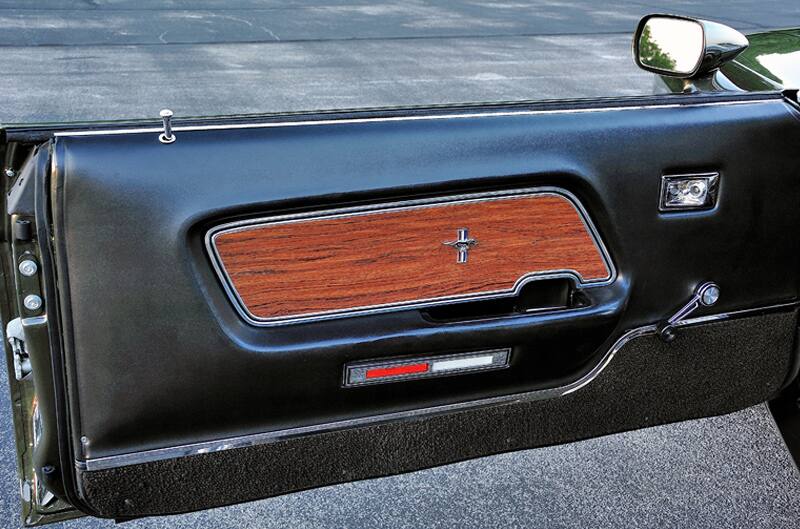 In bringing the interior back to showroom-fresh condition, the team at Billups Classic Cars used new-old-stock or excellent used FoMoCo parts whenever the car's original parts couldn't be made to look new again. The Black Jade Boss 9 was fitted with used door panels, an NOS dashpad and new carpet. Billups said they also had to make a repair to the driver's seat.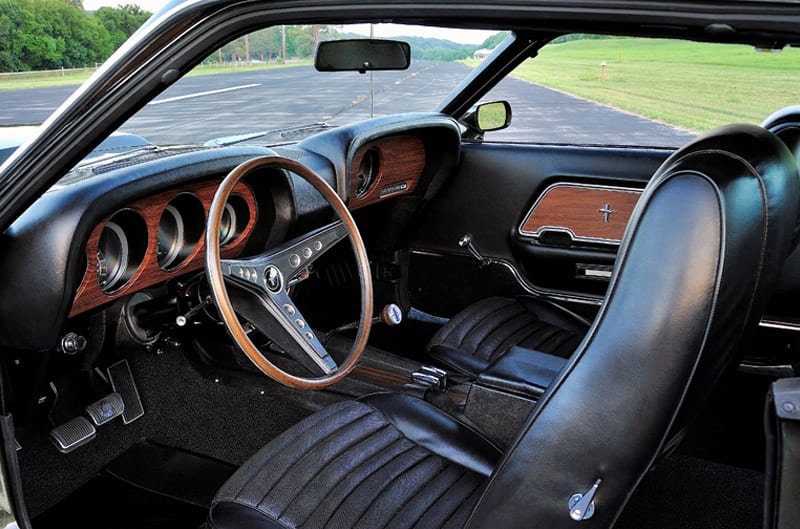 When it comes to the 429 engine – the heart of the Boss 9 – Jason and his brother Scott trust the work to their father. Gerald Billups has the Midas touch when it comes to Ford engines, especially big-blocks and the hemi-head 429 in particular, even if they might drive him a little mad sometimes.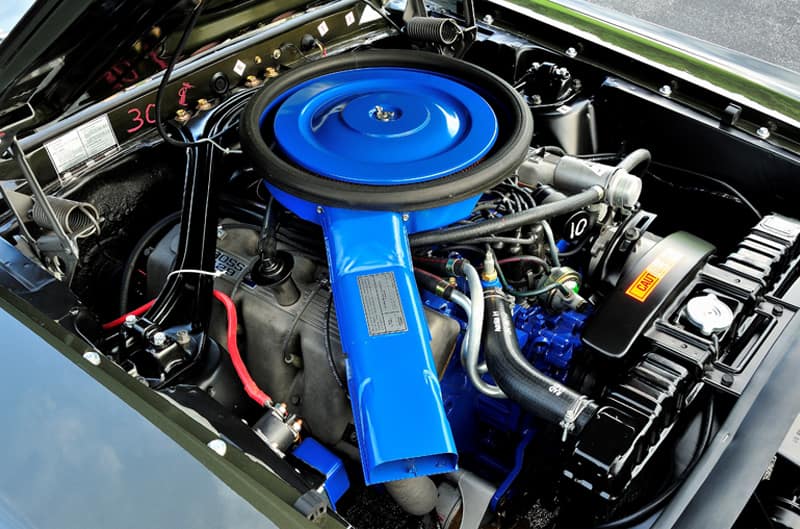 "He hates these engine because of those O-rings," Billups joked.

Those O-rings are found on both early Boss 429 S-series engines and later T-series 429s because the engines don't use gaskets between the aluminum heads and the cast-iron engine blocks. The O-rings are used to seal the tops of the cylinders and the water and oil passages between the heads and the block in this dry-deck method of engine assembly. Installing these O-rings during engine assembly will try the patience of the most experienced engine man. There's a lot of room for error during installation, and if they're not properly seated, leaks abound. Yet Gerald Billups happily takes whatever Boss 429 engine his sons throw at him and makes them run as fast and hard as Ford originally built them.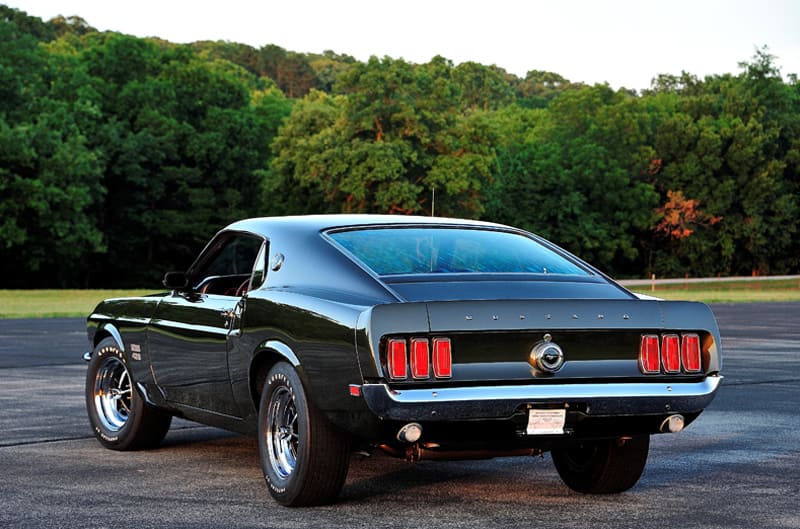 Billups's experience with engines goes back decades and ever since his sons opened Billups Classic Cars, he's gotten serious about them in a professional manner. He opened his own engine shop and has had enough Boss 429 engines (about a dozen) go through his doors that he can tell you all the differences between the early S-series Boss engines and the later T-series Boss 429 engines and even the prototype Boss 429s, right down to the weight differences of the rods. Baer's car further complicates matters because it was built around the time of the changeover.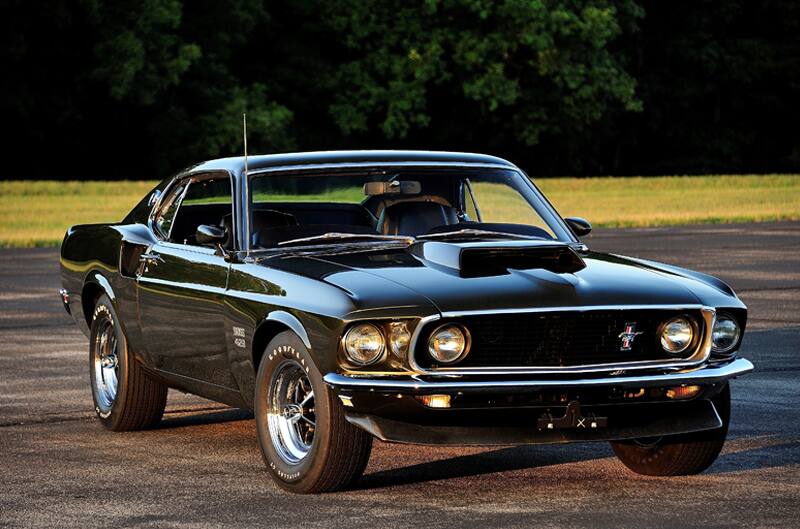 "It's a really early T-series motor because it is KK1615, so it's a T-motor car, but it still had the magnesium valve covers which is what they originally used on the S motor," Billups said. He noted the change from magnesium valve covers happened around KK 1700.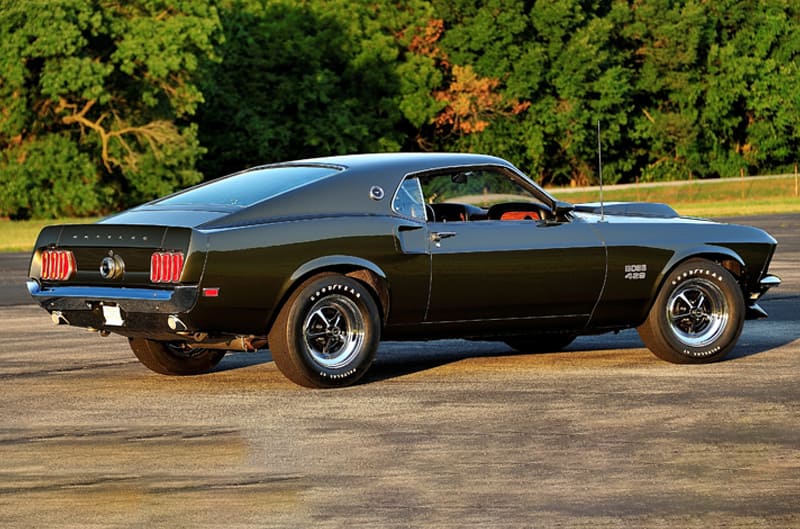 According to Gerald Billups, the internal differences between the early S-series Boss 429 engine and the later T-series relates to the crankshaft, rods and pistons.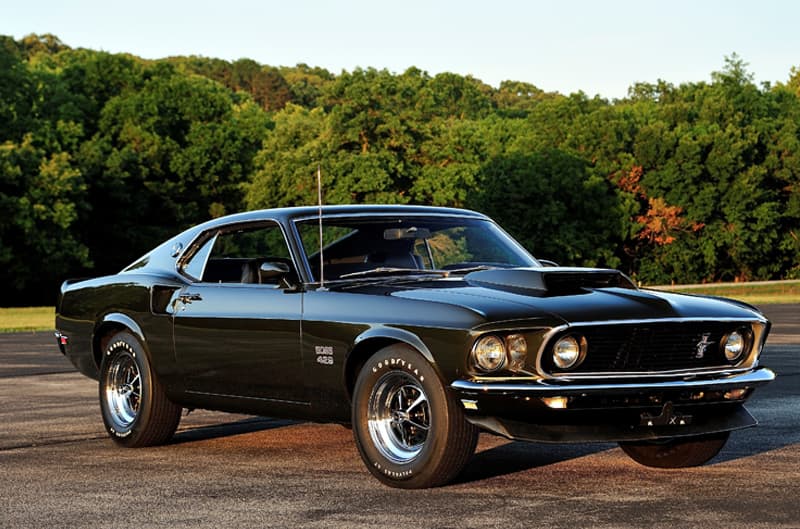 "Les's motor is a T-motor. The T-motors have a C9AE-B rod and that's basically the same rod as a 460/429 Cobra Jet. It's a little bit heavier rod. The T-series rod is also longer. Even the wrist pin is a different size (than the S-series).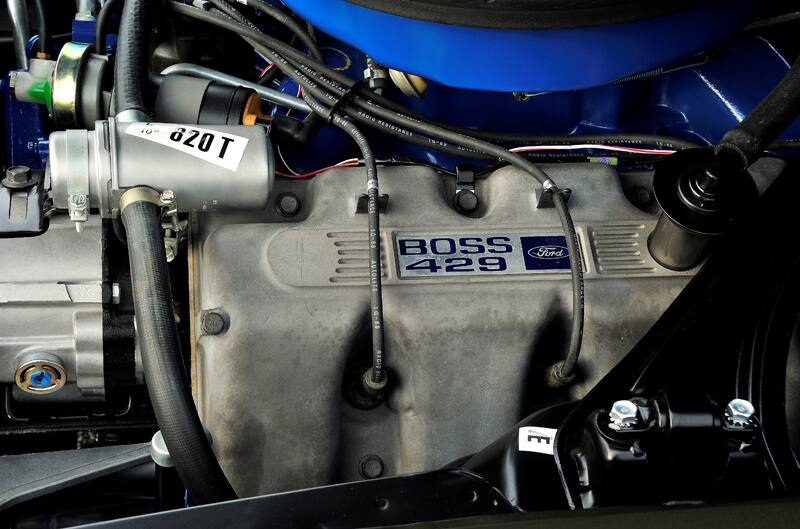 "On the S-motors, the rod number is C9AE-A. That rod is shorter and lighter. They use 1/2-inch bolts and a smaller pin. To center those rods up, they have two dowels in the rods to center the cap."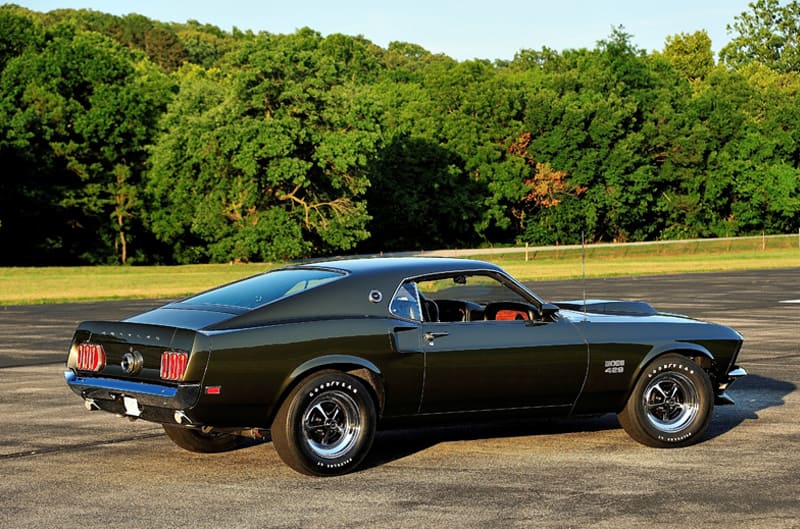 The part numbers for the rods, pistons and cranks for S-series Boss 429 blocks have an "A" suffix, while the T-series parts have a "B" suffix. And while rods and cranks CAN be intermingled, pistons and rods cannot be, Billups said, because of balancing the different weights and lengths of the rods, the different weight of the pistons and the dowels used in the S-series rods.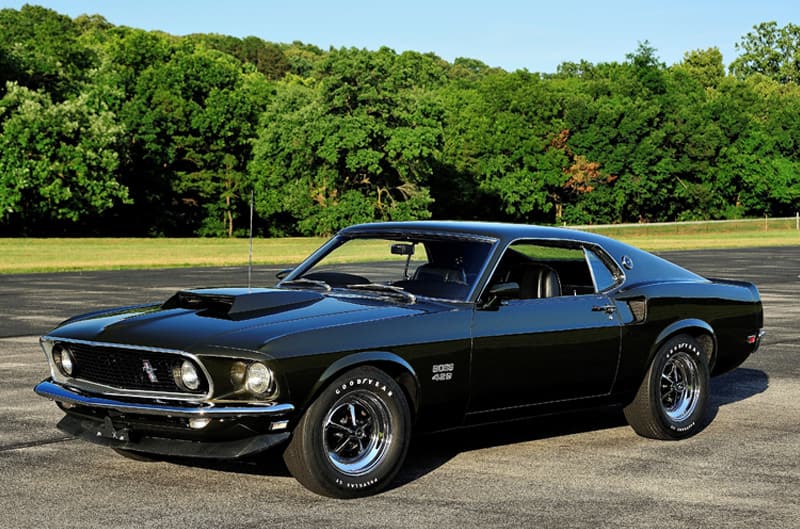 Although it's not necessary, a rebuilt S-series engine will ideally retain the S-series C9AE6300-A forged steel crank, and the T-series engine will use the C9AE6300-B crank. This is in spite of the fact that only the S-series crank has a spacer on the front.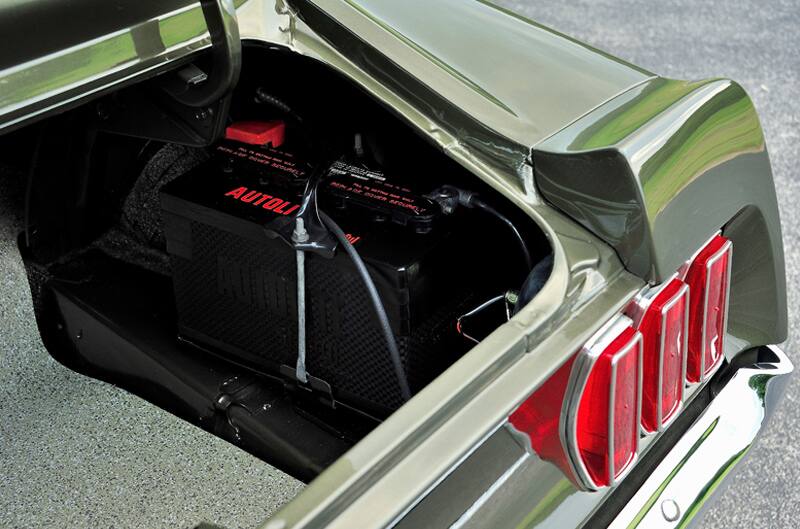 The elder Billups adds that the Boss 429 engine is a good, solid performance engine, but it does have one weakness that often led them to be retired after 20,000 to 30,000 miles.

"I like the Boss 429 engine block. It's a good block -- they really are. But the Boss 9 had a forged crank and they are cross-drilled and I don't like that. They blew up a lot of those motors back in the day. I have done very few of them that weren't blown up at some point.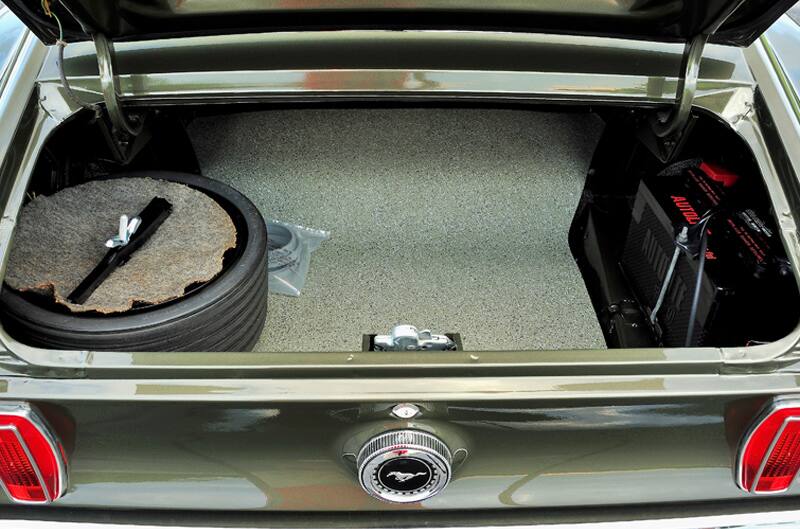 "In a cross-drilled crank, they [oil galleys] are open and the oil can just go wherever it wants to go. It's like water. Water takes a path of least resistance and in some place, it's going to starve. A starved bearing is going to get burned out."

Ideally in a performance engine, Billups says oil should be fed directly to each main bearing and rod.

"When you are spinning an engine up tight, it's important to properly oil the bearing and rod," he said. "If you are not putting a lot of RPMs on them, it's not a big deal. But when you start making a lot of RPMs, it is."

After miles of hard use, Billups said a lot of Boss 9 engines threw rods or spun bearings and ended up with sleeves in the block. Despite its relatively high mileage of 60,000 turns, the 429 in Baer's Black Jade Boss 429 skated by without a sleeve. Even though it was seized when it arrived at Billups Classic Cars, the engine made for a great builder. Today, it runs as good as or better than new.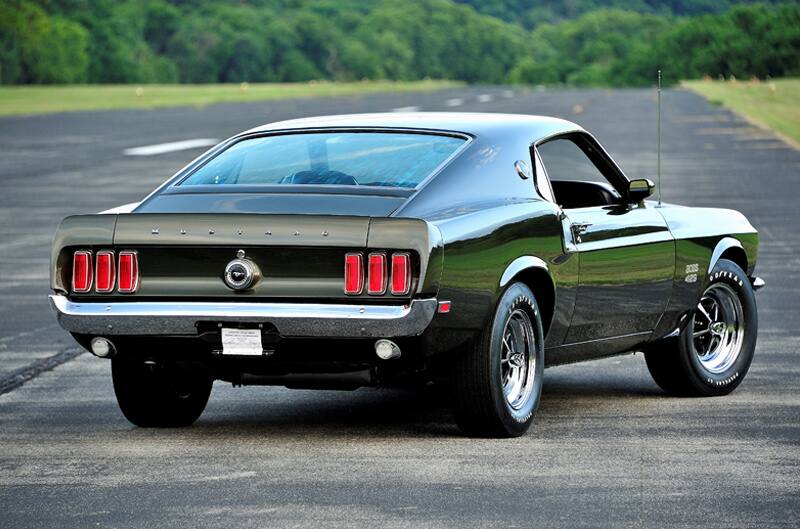 "It runs like a bat out of hell," Baer said. "It's a really good car."

It's not just the performance that sold Baer on his latest Boss 429; he's also found himself taken with its mossy green color.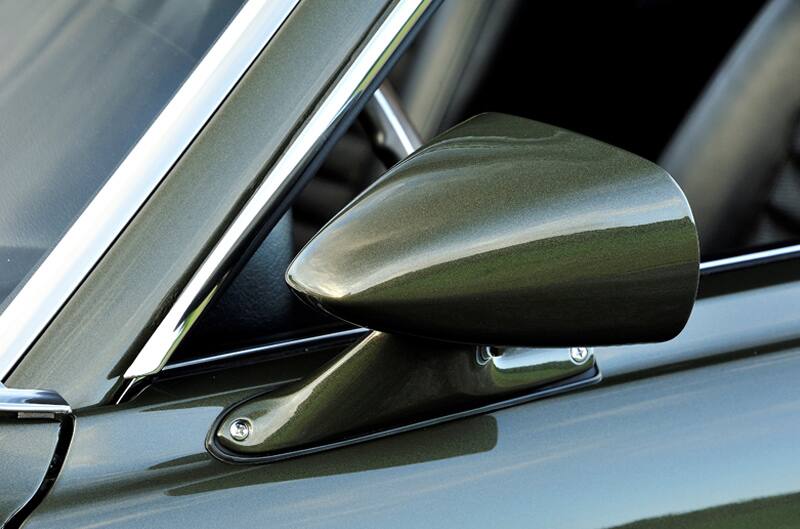 "I didn't like the color at first when I saw it on them years and years ago, but now it's one of my favorite colors," Baer said. "A lot of the [Black Jade] cars I have seen over the last 20-25 years, they were just real old-looking, but after seeing the color right after it was done, it kicks tail."

With the car done, the jury is in, and it's not just Bear who thinks Black Jade is one "boss" color.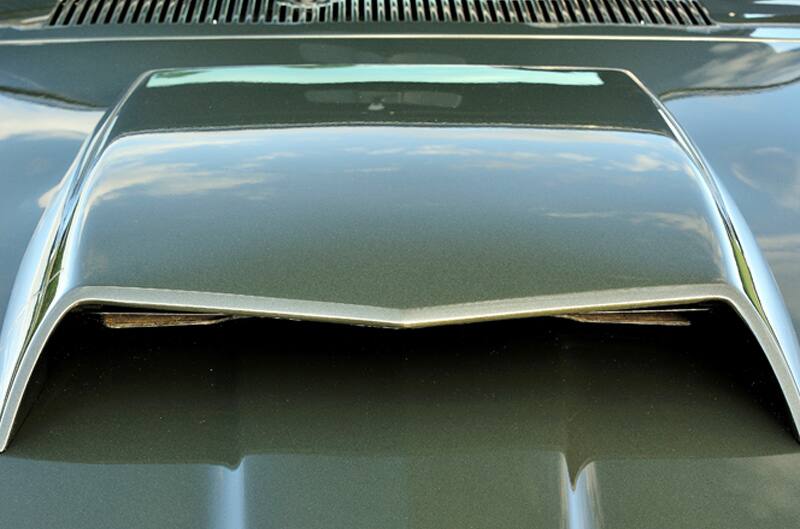 "I personally like the color," said Jason Billups. "It's probably not my favorite color -- the black Boss 9s are my favorite -- but it's probably my second favorite color. You don't see a lot of the Black Jade cars restored correctly, and when you see [the color] done well, it really pops."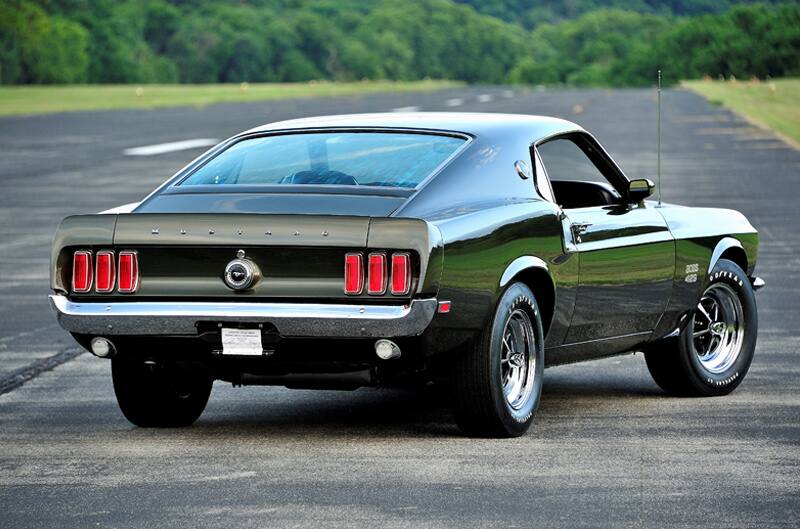 He's not alone, either. Black Jade seems to appeal to a fairer demographic, as well.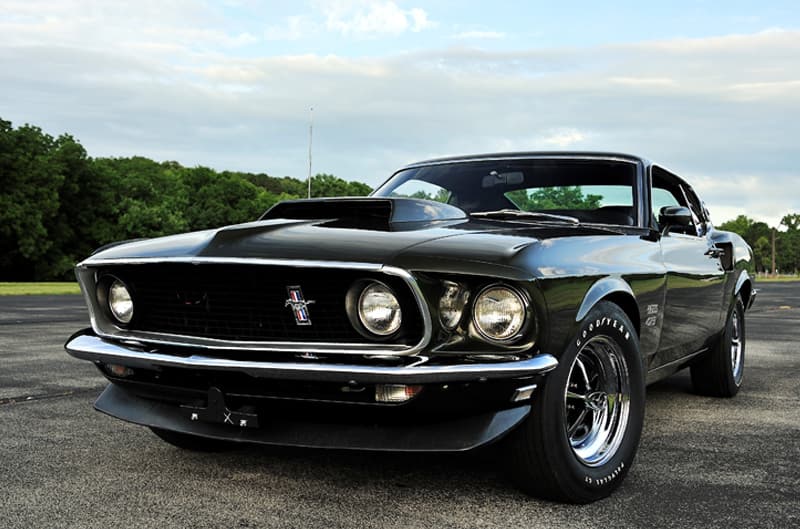 "I don't know what it is, but women seem to love that color, too," Billups said. "Many of them tell me, 'It's my favorite color.' It's all part of Black Jade's appeal."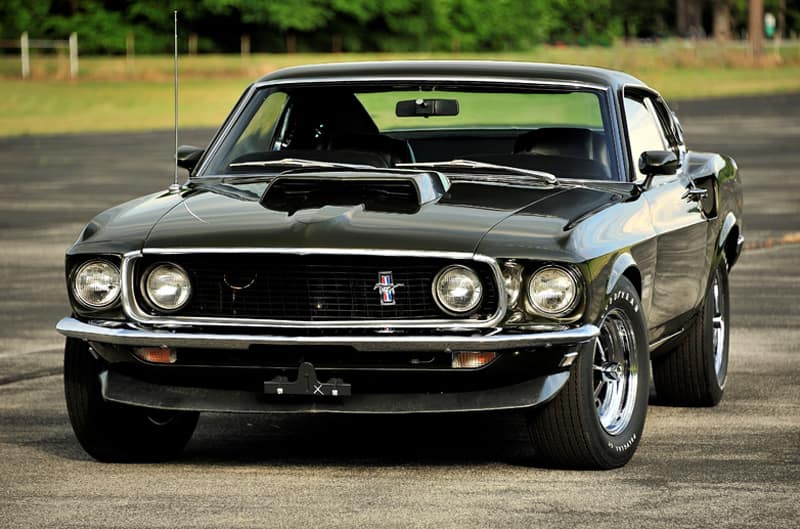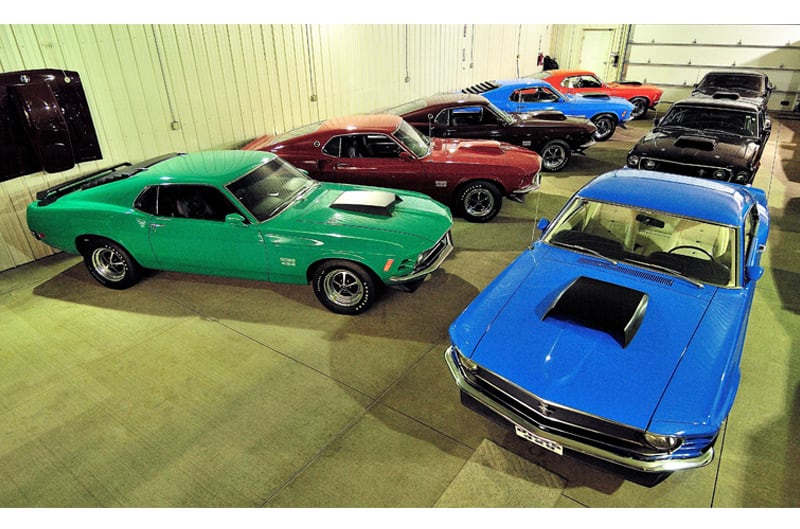 FORD PERFORMANCE PHOTOS COURTESY AL ROGERS / FREEZE FRAME IMAGE, LLC