ST. LOUIS, Mo. – So how do you explain the appeal of 1,000-plus-horsepower Mustangs ripping across the pavement sideways just inches from each other at high speed while producing massive amounts of thick tire smoke and ear-splitting engine and exhaust noises? You can't – it's something you simply have to experience.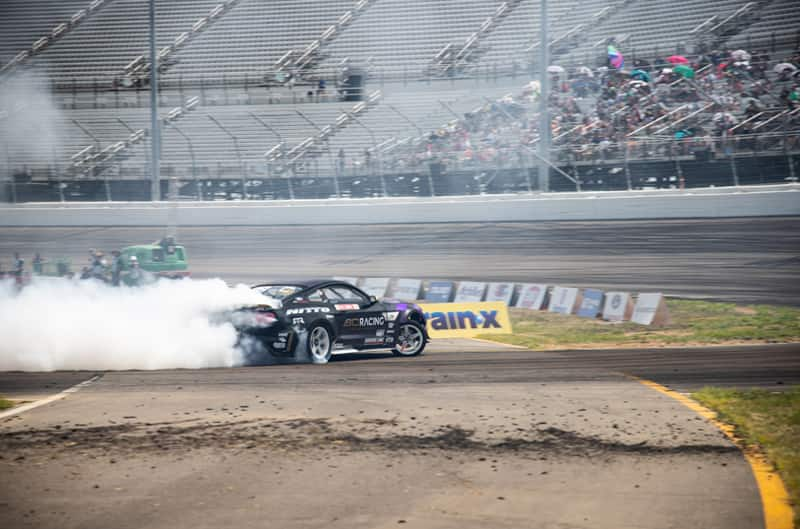 If you think it sounds like a good time, you'd be right. But if you're one of the four Formula Drift Mustang drivers, then this is what you live for. We ventured out to Round Six of the 2019 Formula Drift series just outside of St. Louis to get an inside look at what happens behind the scenes at Formula Drift races with our Ford Performance drivers.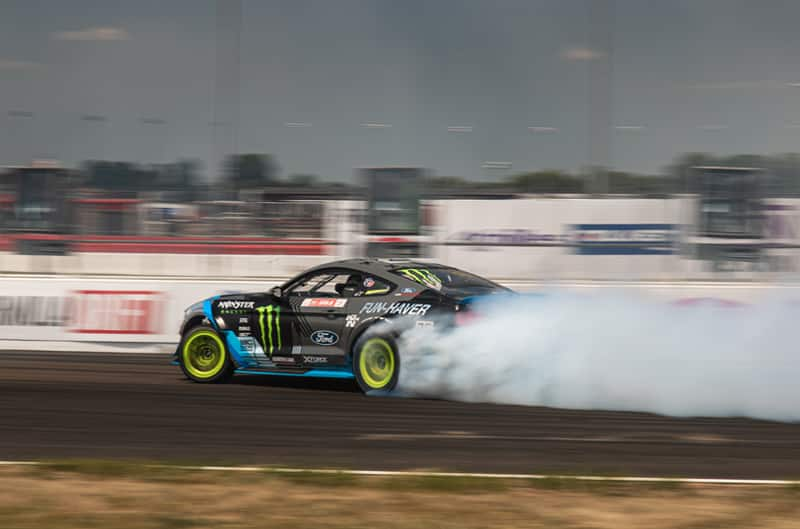 Since its inception in 2003, Formula Drift "FD" has been one of the fastest-growing race series in all of motorsports competition. The founders of FD started out at Irwindale speedway in California, then expanded to Road Atlanta in Georgia. By 2006, they quickly expanded to seven rounds or events around the country, incorporating a total of 32 drivers from all around the world. In 2016, the series added one more round to make eight, where it still stands today.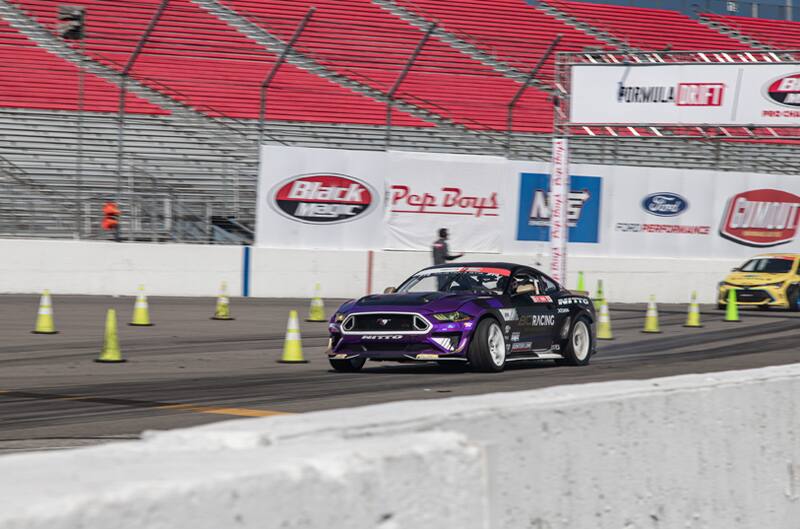 Drifting is unlike any other motorsport in which Ford participates – but for those not familiar with the sport, we wanted to answer a couple of common questions: What exactly is it, and what is the goal? Let's take you through a typical event to explain.

After unloading their rig and setting up at the track, team drivers have the opportunity to run practice laps on the venue's course. Each lap has a specified start and finish location that are typically a half-mile or so in length from start to finish. These laps are done solo, simply to get the driver accustomed to the track. The day before the main event is known as Qualifying Day. Each driver is given two separate laps, at which time three judges are present to score their runs. Each run has a maximum score of 100. Drivers are scored in three different categories: Line, Angle, and Style. For a breakdown of each category visit this site.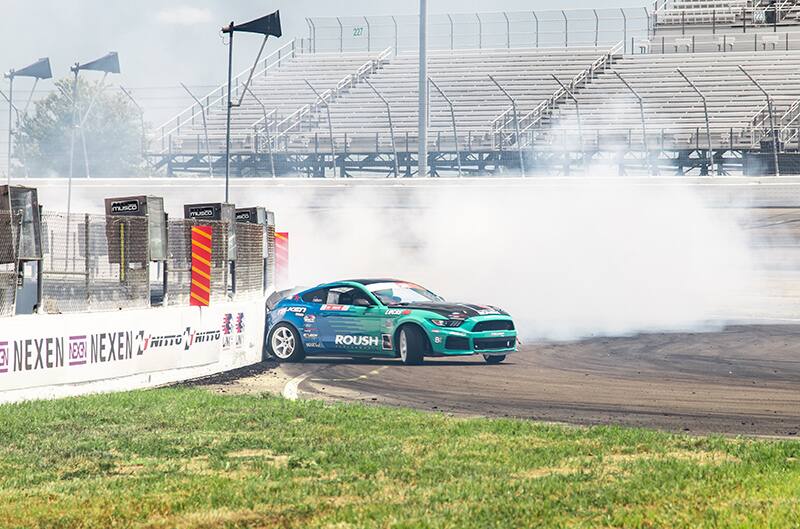 Once qualifying is all wrapped up, the top 32 drivers (out of a total of 35 participants) with the highest score compete against each other in bracket-style competition on Race Day. Each race consists of two separate runs, or laps. A driver will make a lead and a chase run during each matchup. The goal of the lead driver is to drive the given race line, while providing a chaseable run for the follow driver. The goal of the follow driver is to maintain proximity to the lead driver and mimic their movements as closely as possible.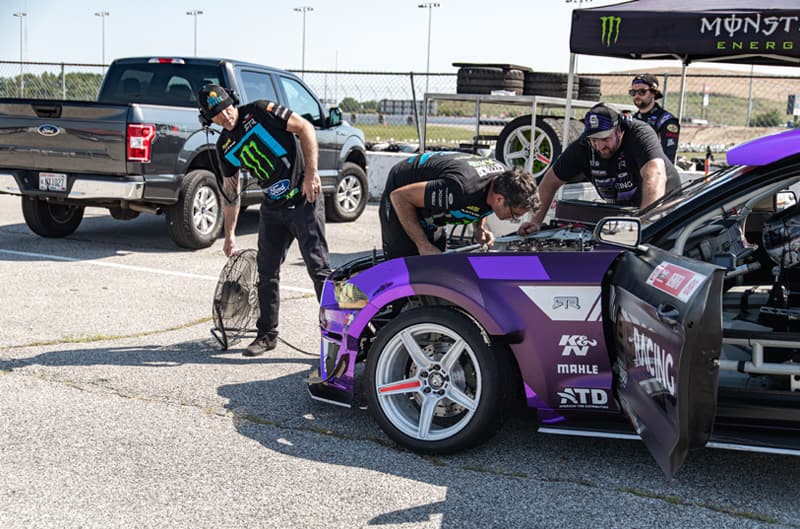 The race is no longer judged by points, but rather how each driver does in lead vs. chase position. The three judges will each choose one winner of each round. The winner moves up in the bracket, while the loser heads back to their trailer to pack up.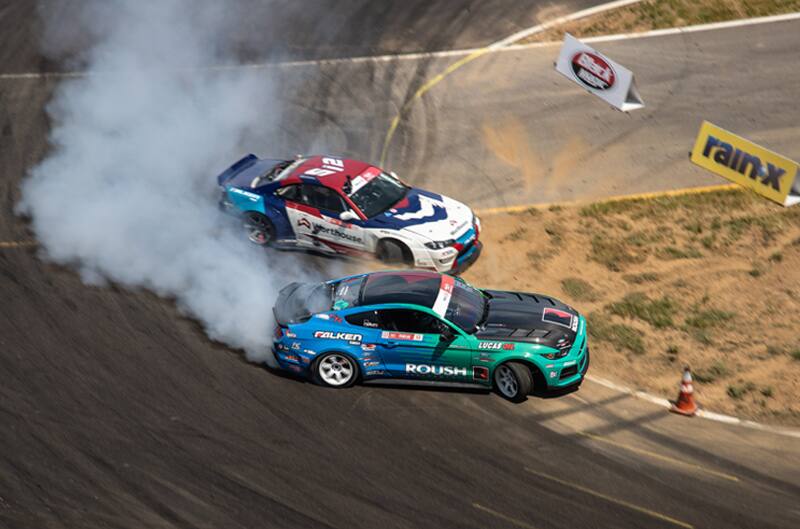 For the 2019 season of Formula Drift, Ford Performance has three drivers formally sponsored in the PRO series. Justin Pawlak, Chelsea Denofa and Vaughn Gittin Jr. each pilot S550-based Ford Mustangs that easily crank out of 1,000 horsepower each. (Most recently, Denofa took 1st place in Round 7 of the Formula Drift Pro 1 Championship weekend in Texas. This track was also where he received his PRO drifting license. The Ford Performance RTR driver has not had a 1st place win since 2016.)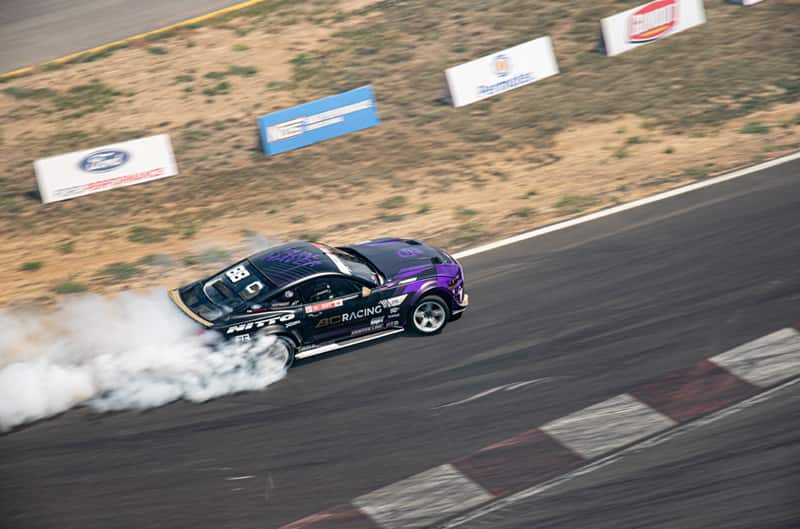 There are also other drivers scattered throughout the series (including the lower division, PRO 2) who complete with Ford Performance engines and vehicles, such as the current PRO2 series leader, Trenton Beechum. (Beechum drives a 2014 ROUSH-supercharged Mustang with a Ford Performance Aluminator engine.)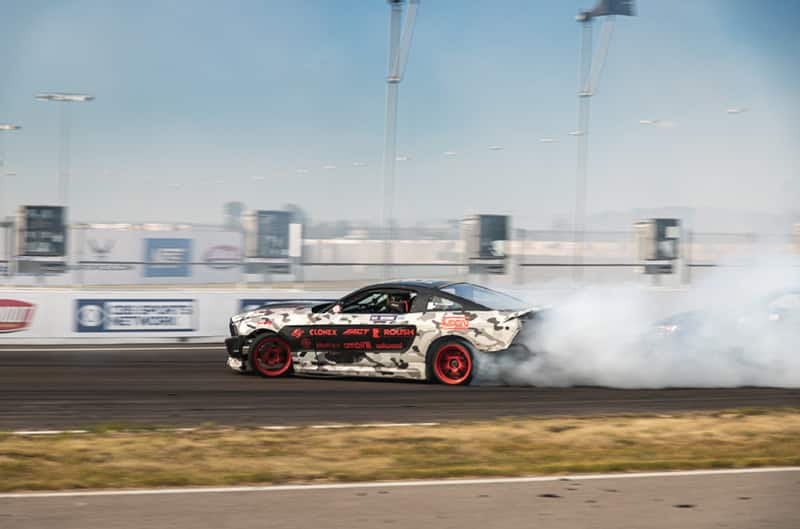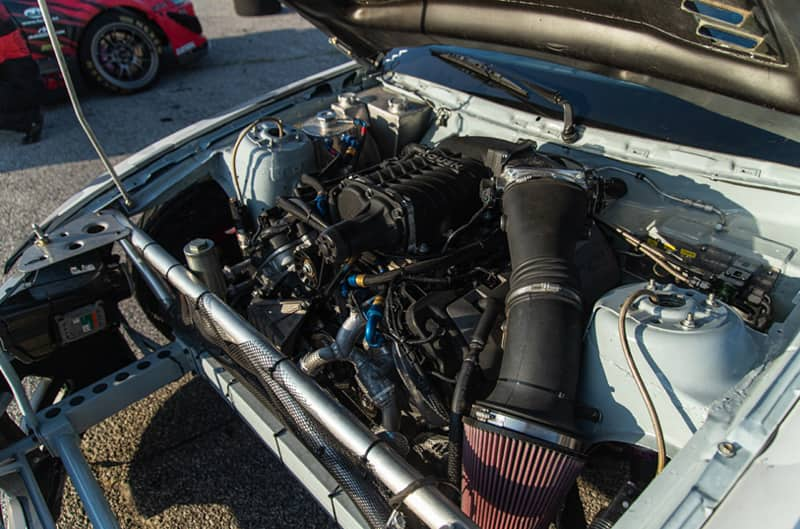 We sat down with PRO driver Pawlak in St. Louis to get his insight on where he thinks the series is headed.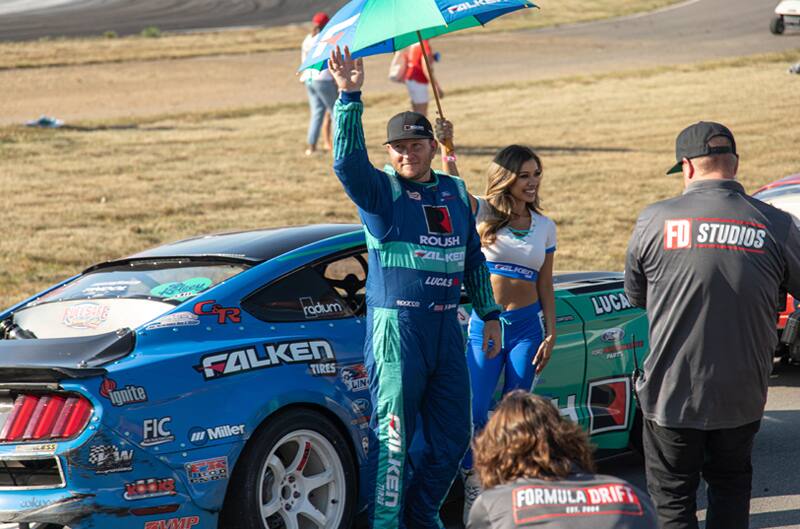 "It's getting bigger and bigger each year, worldwide," said Pawlak. "Only the future can tell where it's going, but I'm excited to see where it is in 10, or even just five years from now."

We then asked Pawlak how and where he thinks the sport of Formula Drift has evolved the most over the past few years.

"The car builds have come a long way in a sort time," he said, "with 1,000 horsepower being pretty much standard now. When I started, 600 horsepower was big power. Another advancement is in wheel angle. Angle is crazy now; we're making around 74 degrees of angle, and the standard was around 45-50 degrees back when I started competing."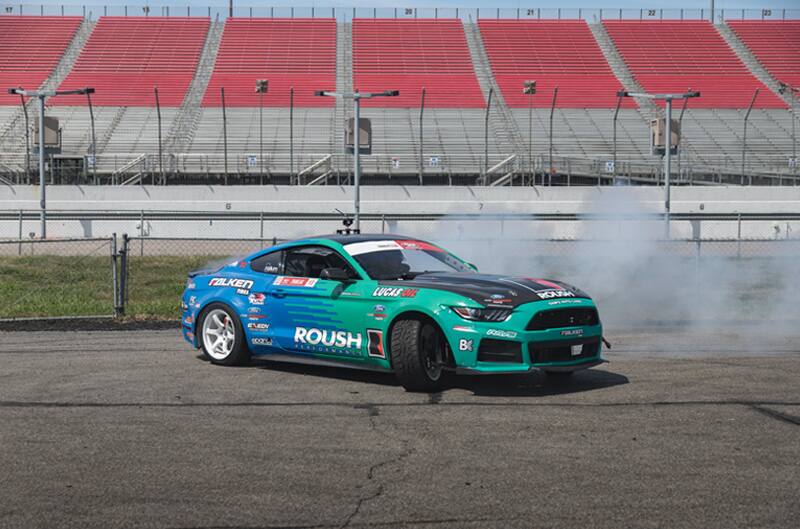 If you've never been to a Formula Drift event and are a motorsports enthusiast, you need to put one of these races on your "must-see" list. Lucky for you, FD hosts race events in all four corners of the country -- from California and Washington State to New Jersey and Florida, as well as several stops in-between. You can also find drivers participating in numerous exhibition events around the country in their spare time, such as at the SEMA show and the Gridlife evets, plus multiple other activities with their respective sponsors.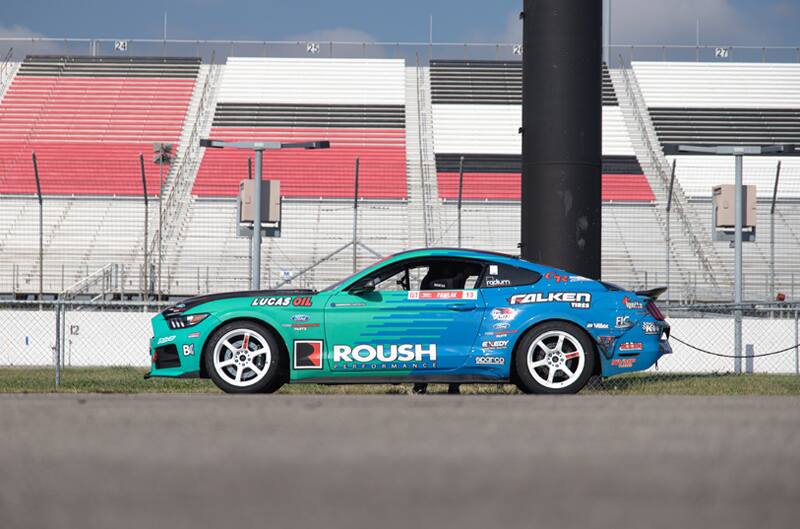 The season is wrapping up for 2019, with seven out of the eight rounds already completed. But you can still catch the action at the final Round 8 on October-18-19, out in California, hosted at Irwindale Speedway, AKA the "House of Drift." It will be worth the trip.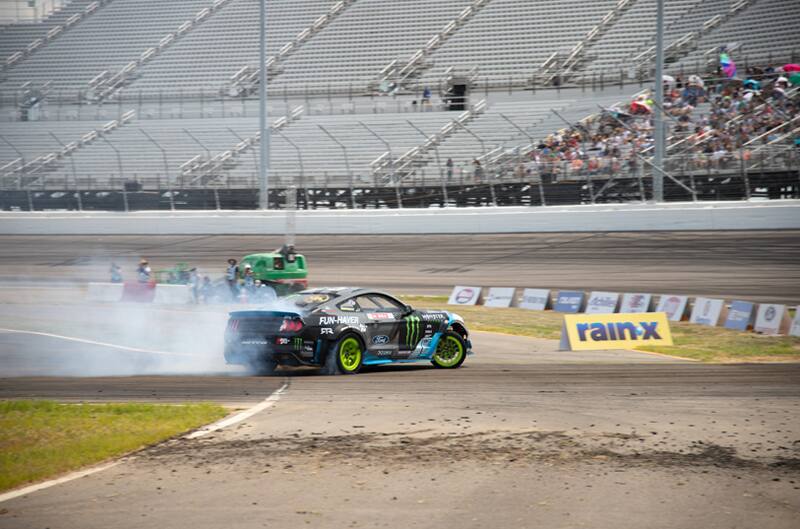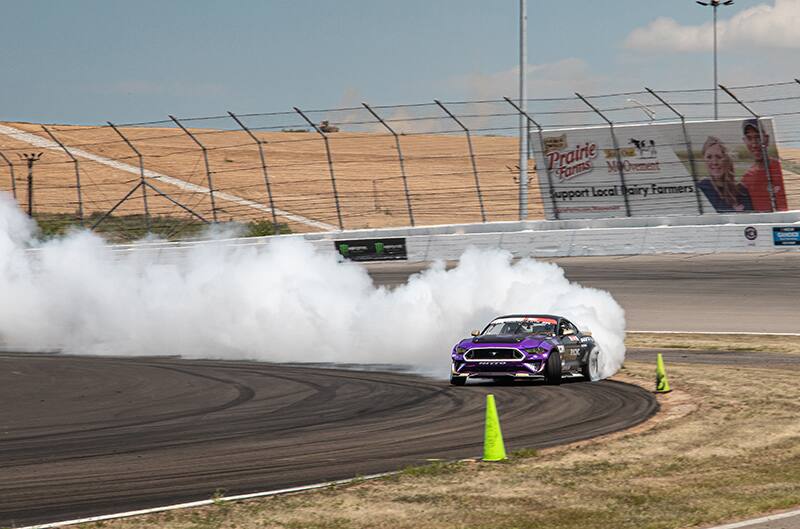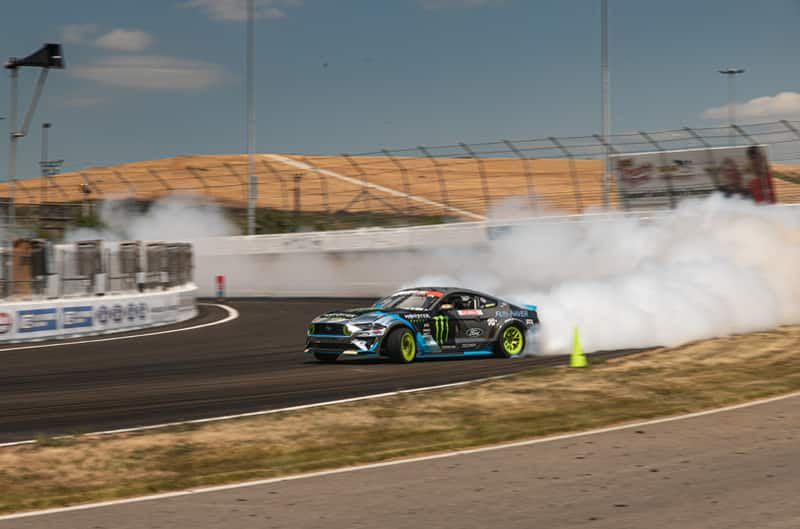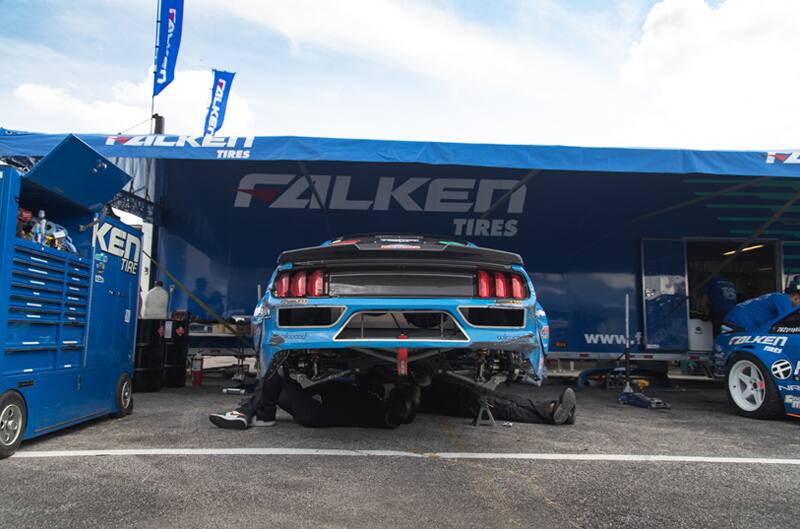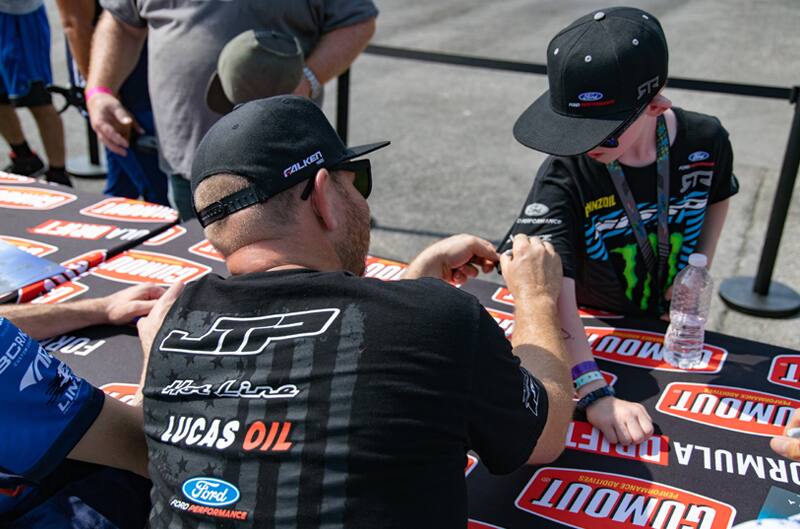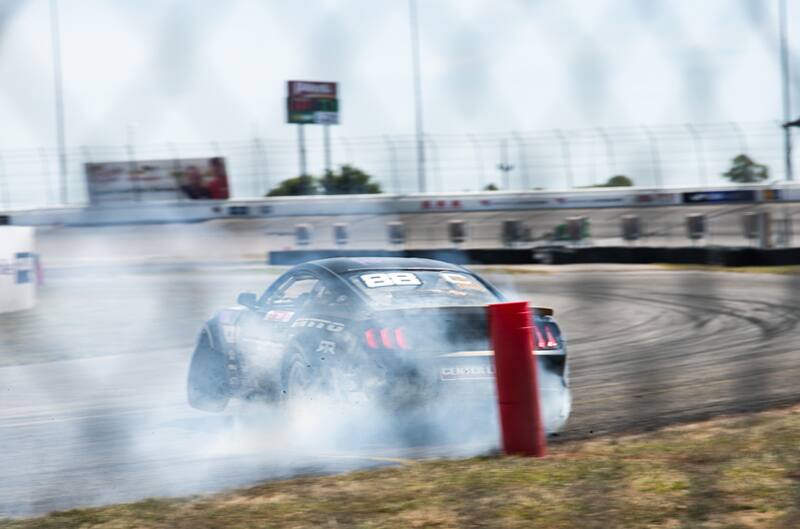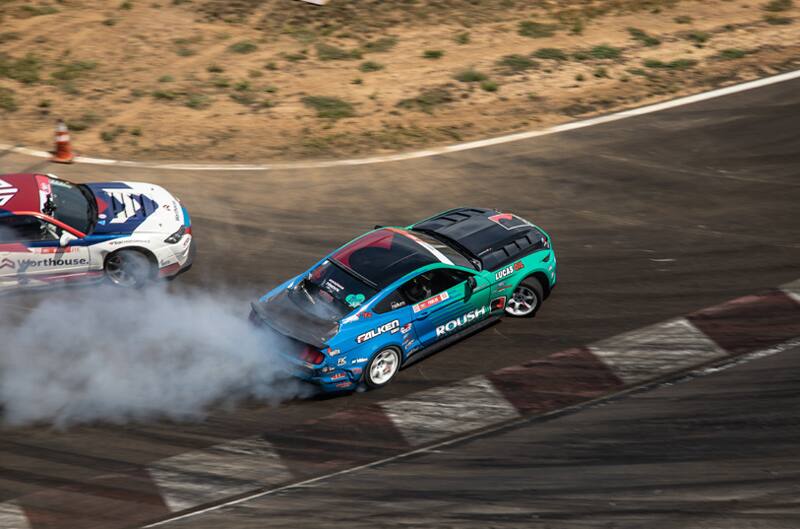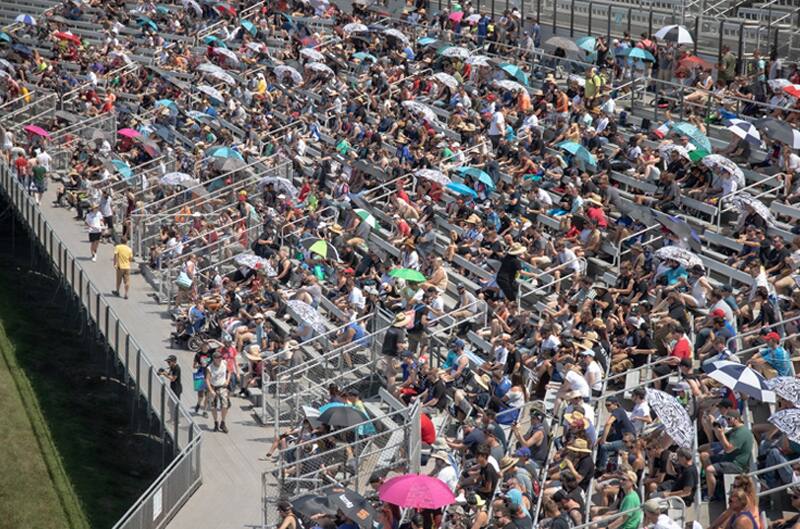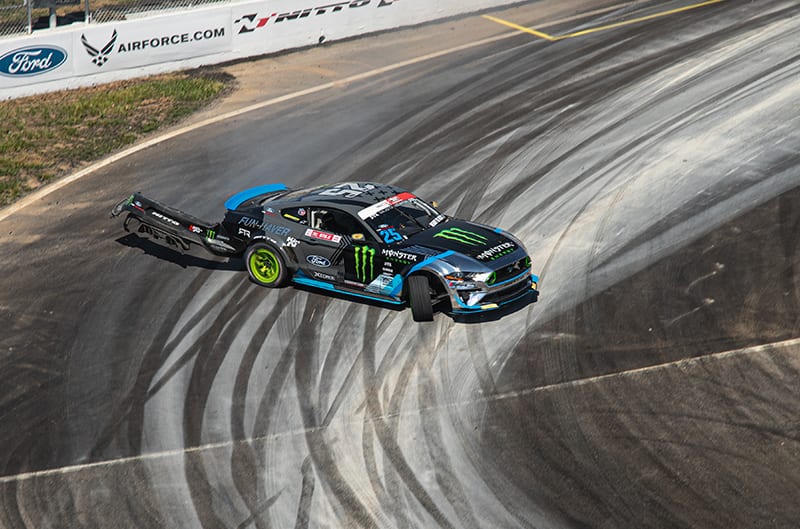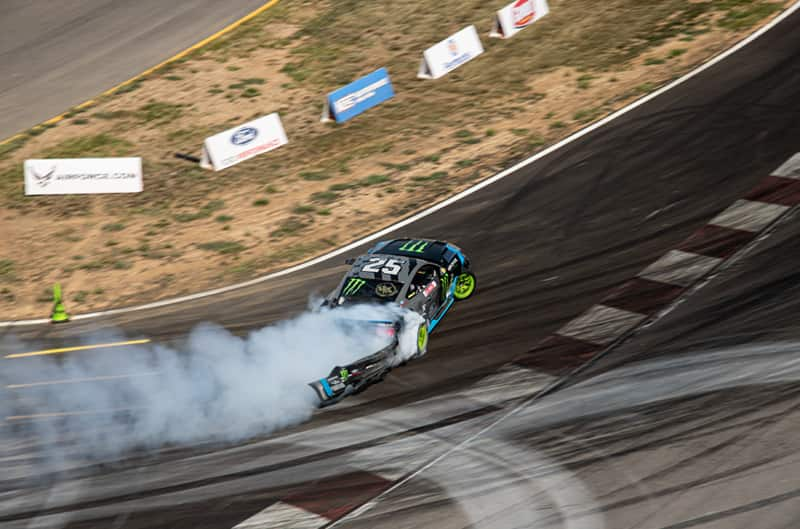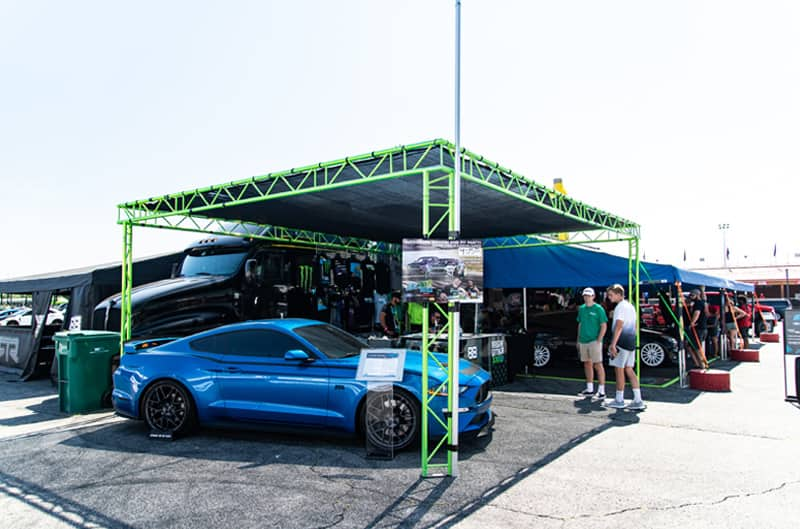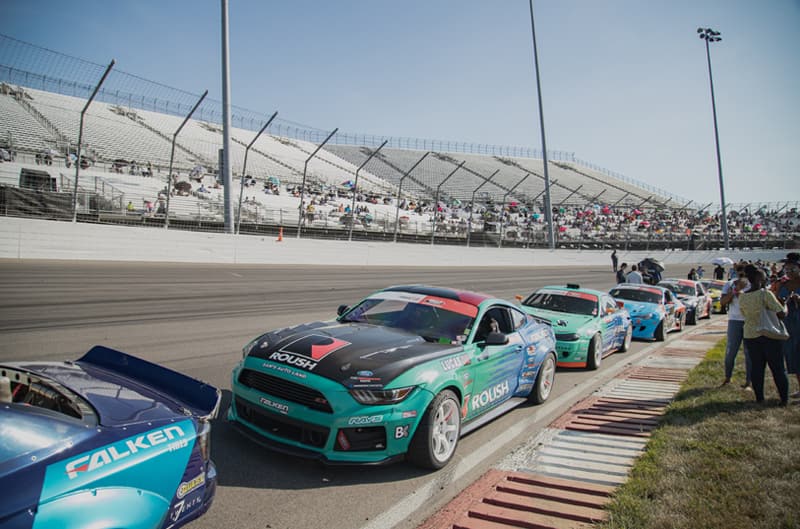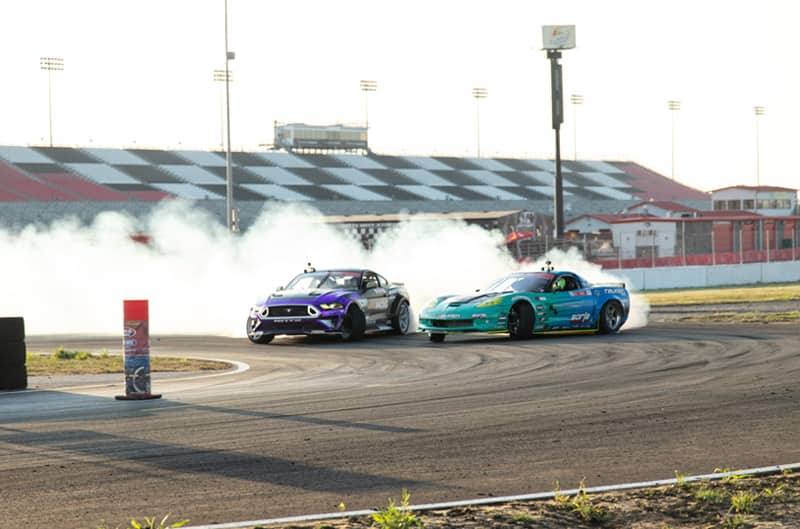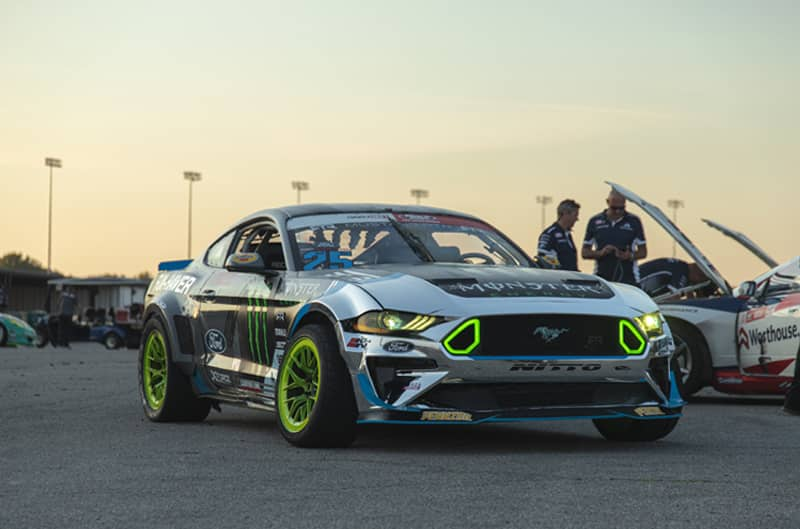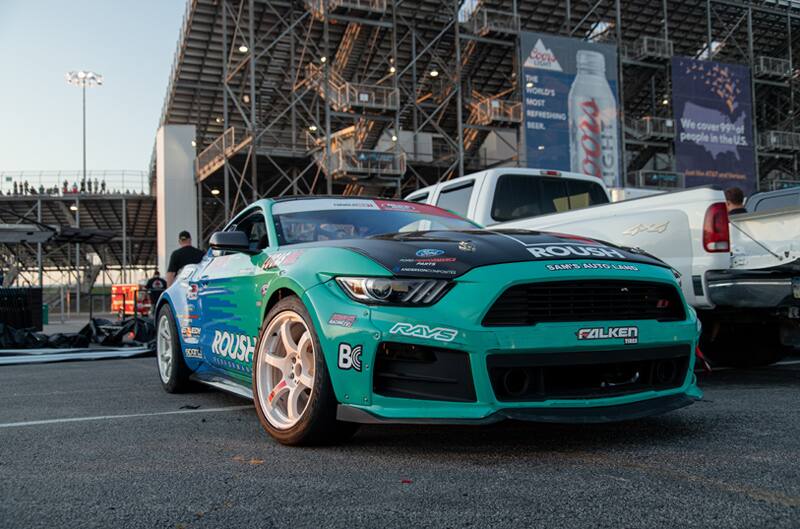 FORD PERFORMANCE PHOTOS / COURTESY MARCUS CERVANTES